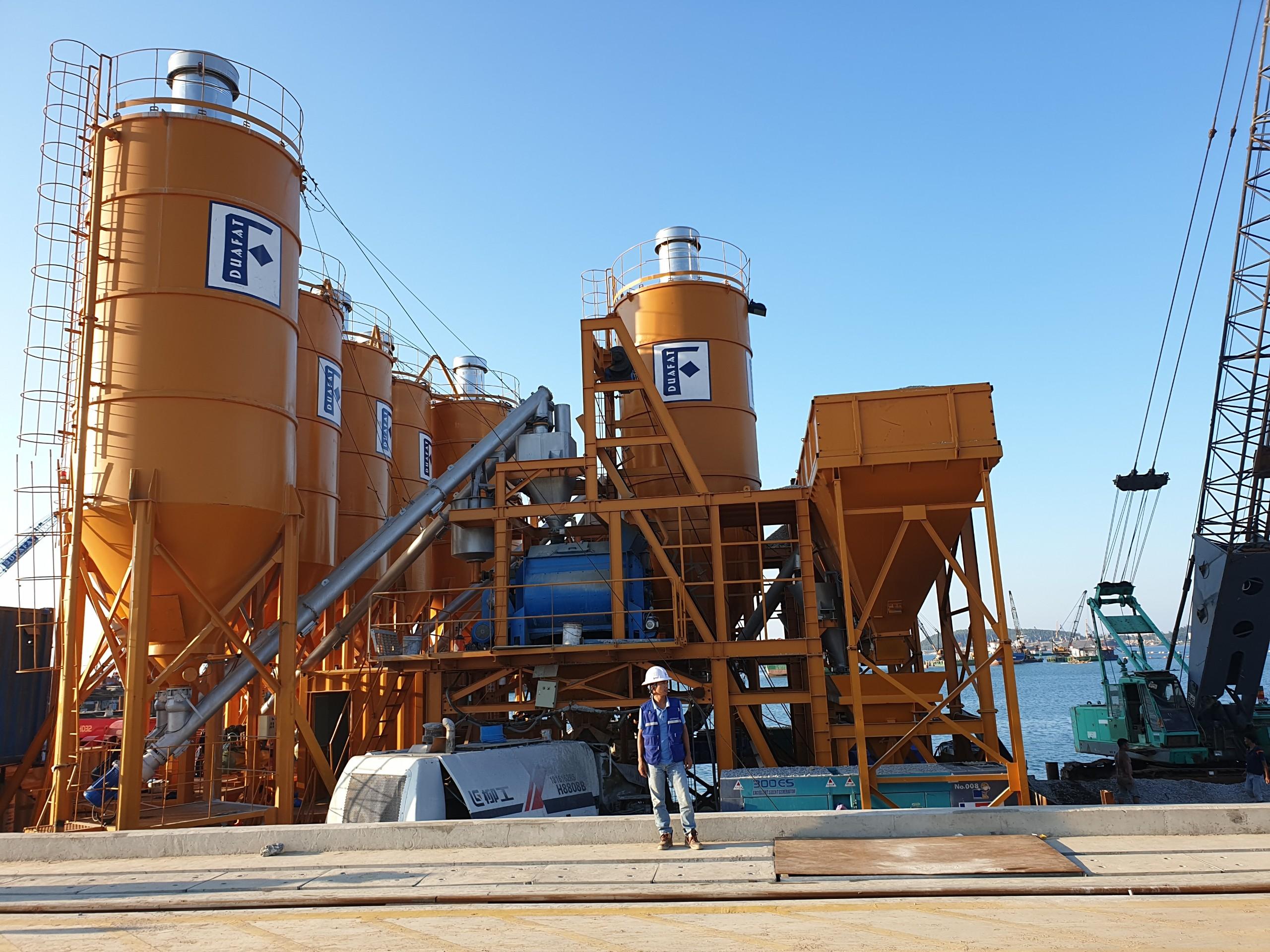 ĐUA FAT AND DUNG QUAT HOA PHAT STEEL INTEGRATED COMPLEX – "SUPER PROJECT" IN QUANG NGAI
Dung Quat Hoa Phat Steel Integrated complex in Quang Ngai province is a "super project" of Hoa Phat Group with an importance and decisive role in the change of the group's stature and appearance. Therefore, the execution of project items always takes place in an urgent process, ensured progress and quality. With leading position and reputation, Đua Fat Foundation Joint Stock Company is honored to get the trust from the investor to be one of the main arm of the project.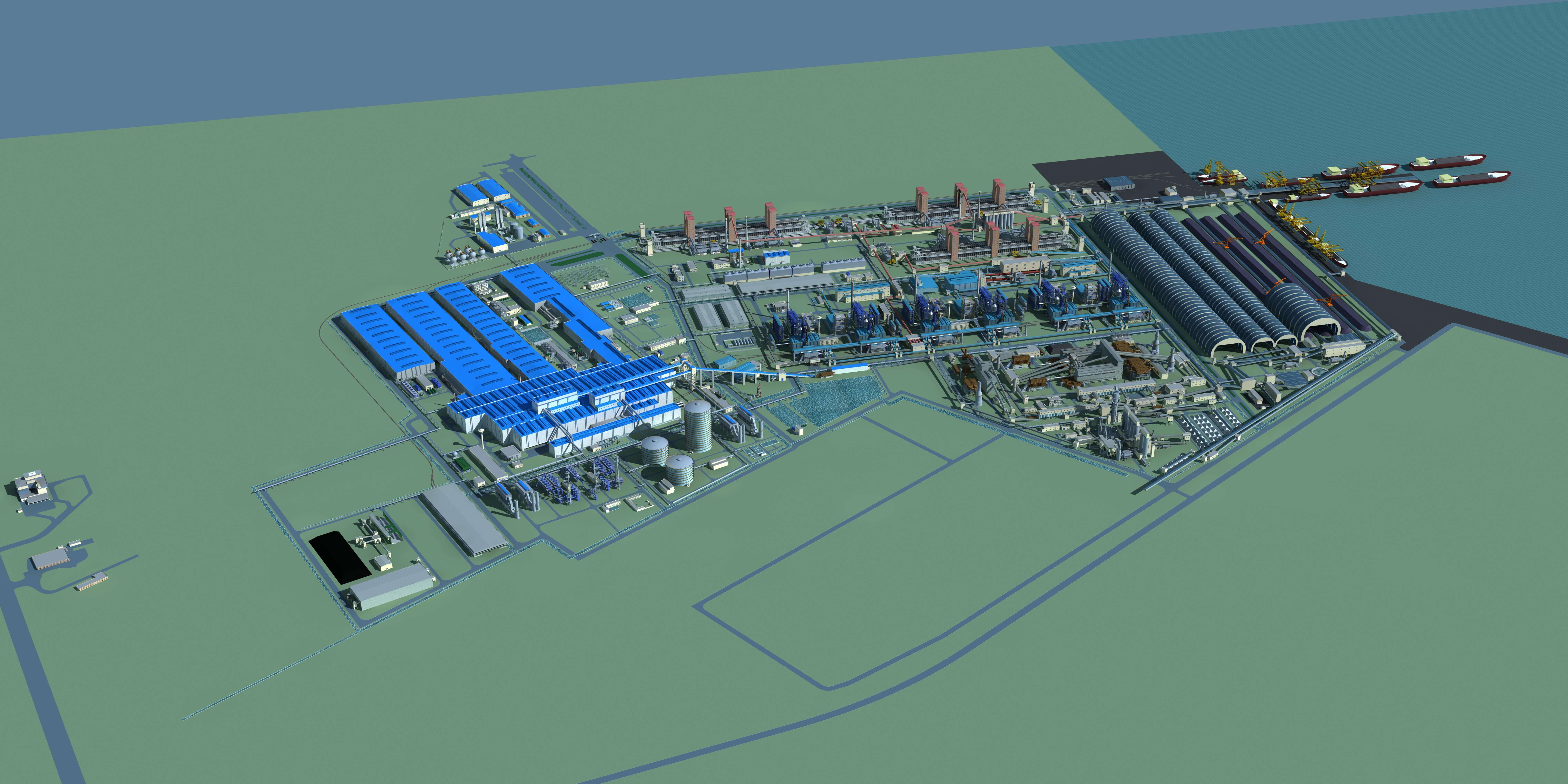 Divided into two phases, Hoa Phat Dung Quat Steel Integrated Complex has a total investment capital of VND 52,000 billion, with an annual capacity of 4 million tons. Its main products are construction steel, high quality rolled steel and hot rolled steel. To Hoa Phat, it is not just a steel mill but also a complex involving complex constructions such as seaports, huge transportation networks and large factory system.
The project is not only meaningful to the development of Hoa Phat Group, helps the group to have new stature in Southeast Asia, but also plays an important role at the national level. When being put into operation, the project contributes significant increase in industrial output and services and 4 trillion dong a year to the budget, creates a driving force for the development of the industry, increases local budget revenue approximately 4,500 – 5,000 billion VND/year, makes Quang Ngai a modern industrial province in 2020.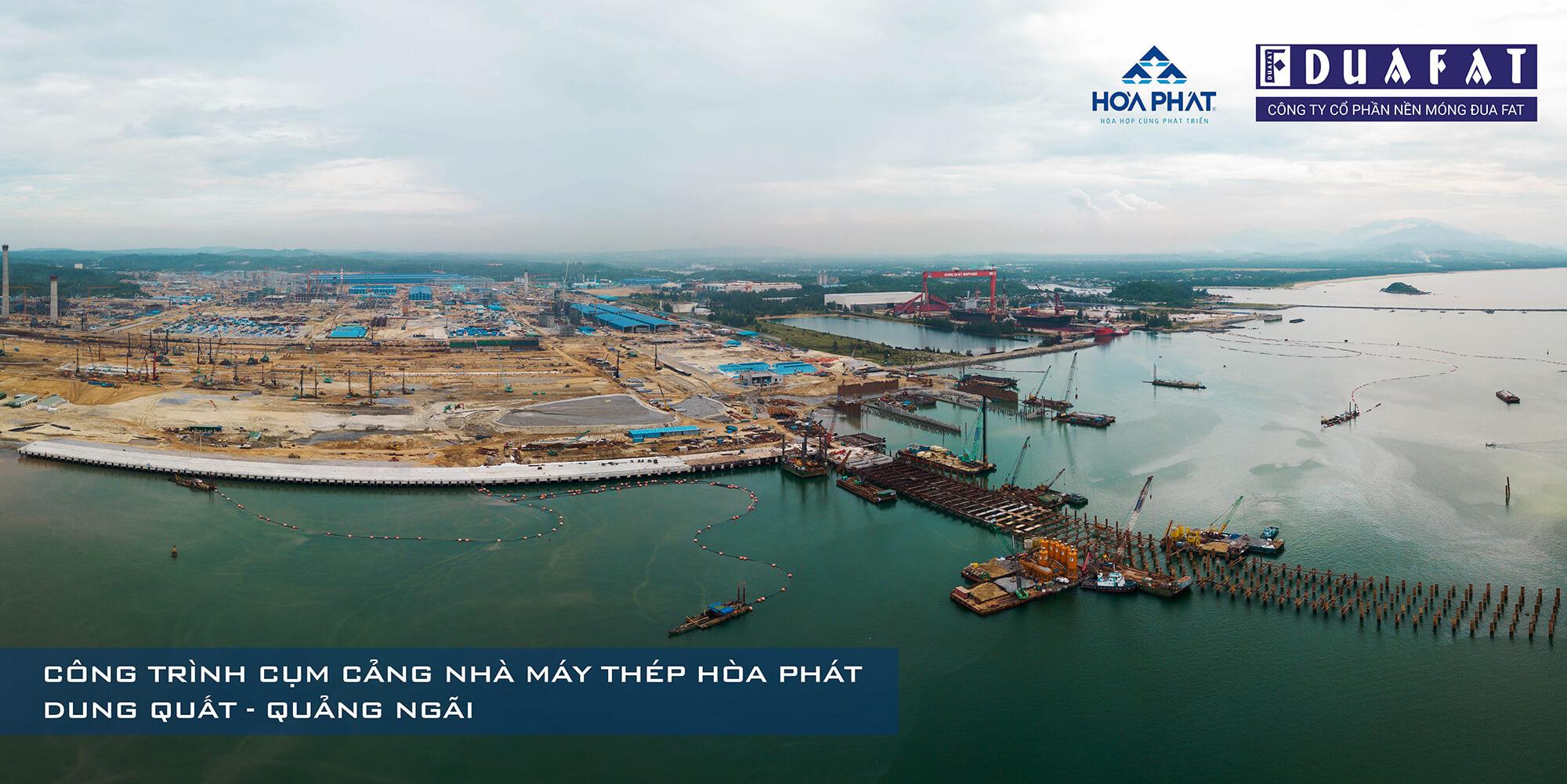 Being in charge of constructing foundation in the factory and 100% deep-water seaport system – one of the important parts of the project, Đua Fat has encountered many difficulties and challenges. This is a seaport for over-tonnage ships, up to 200,000 DWT, with the volume of dredges at the port reaching over 19 million m3. Terrain requires a comprehension and professional construction solution. The total contract value is over VND 2,000 billion, specifically:
| | | | |
| --- | --- | --- | --- |
|   | Content of the project | Signed | Completed |
| I | Execution of specialized port | | |
| 1 | Wharf No.7 | 06/2017 | 08/2018 |
| 2 | Buffer Canteen Wharf | 01/2018 | 07/2018 |
| 3 | Wharf No.3,4,5,6 | 09/2017 | 01/2019 |
| 4 | Wharf No.10,11 | 06/2018 | 05/2019 |
| II | Construction in-land  | | |
| 1 | Sinter and pellet factory, steel making factory, iron making factory, coke Factory | 10/2017 | 05/2018 |
| 2 | Lime Factory and QSP rolling mill | 11/2017 | 04/2018 |
| 3 | Material site | 01/2018 | 10/2018 |
| 4 | Secant Pile | 01/2018 | 07/2018 |
| 5 | Contiguous Pile | 07/2018 | 01/2019 |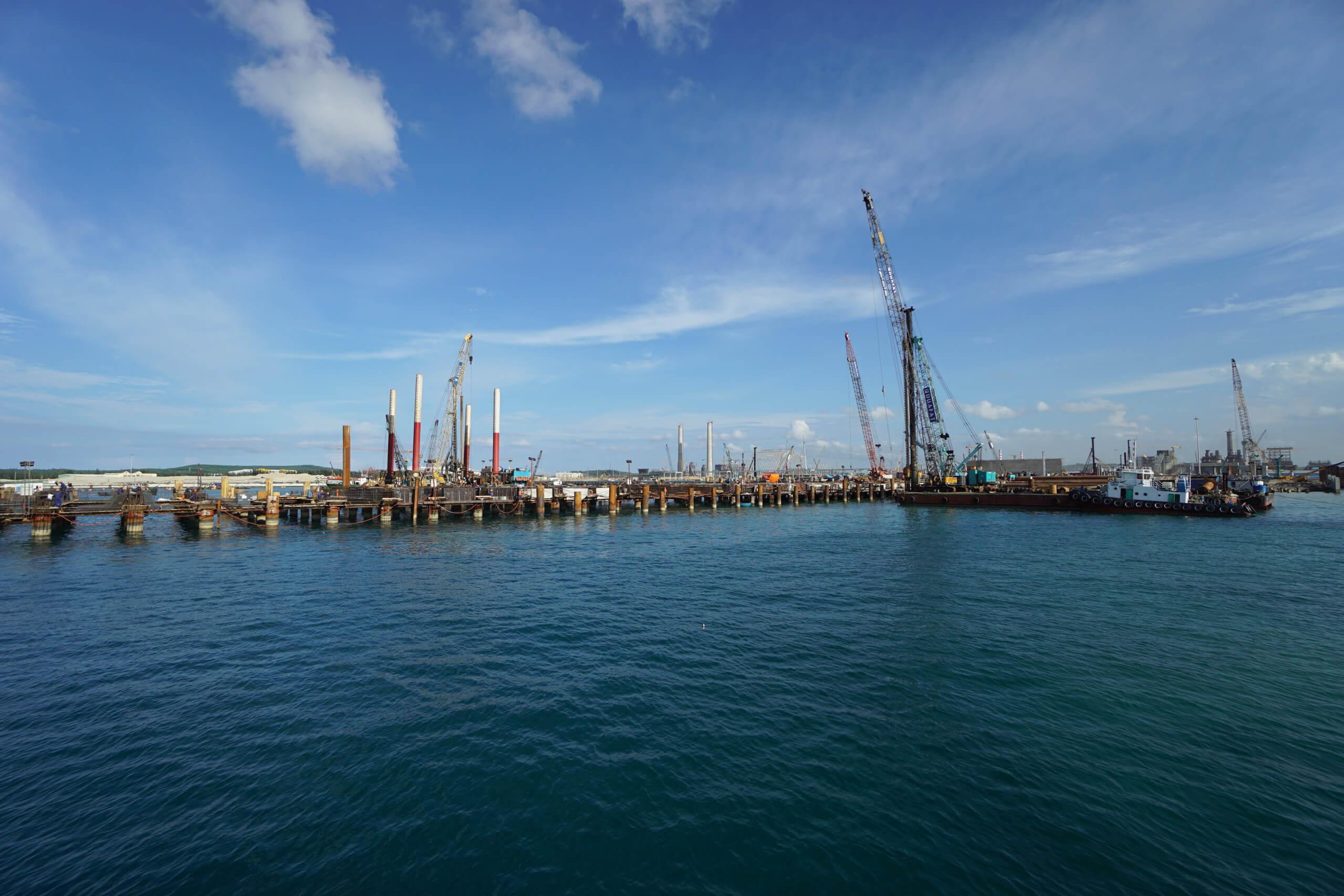 The deep-water port for tonnage ships is the most challenging part of the work, but it is also the part where Đua Fat demonstrates its construction Capability, over these other domestic & out of border contractors.
In order to meet the project's progress as expected, Đua Fat has instantly put the most modern super-power machines in Europe into operation, such as the Bauer BG46 Premium Lines. It is added to the current excellent machine system (BG42, BG40, BG39, LB44, LB36, PRD (DH408, DH608), casing rotary drilling machine, 2,500-ton crane …).
CCFA casing drilling solutions are environmentally friendly. Đua Fat has mobilized the entire system of special ships (Jack-up), drilling ships, 7.100-ton special barges, concrete batching station (75m 3 / h). The construction is carried out with management supervision, thousands drivers and workers, together with hundreds of Vietnamese and foreign engineers.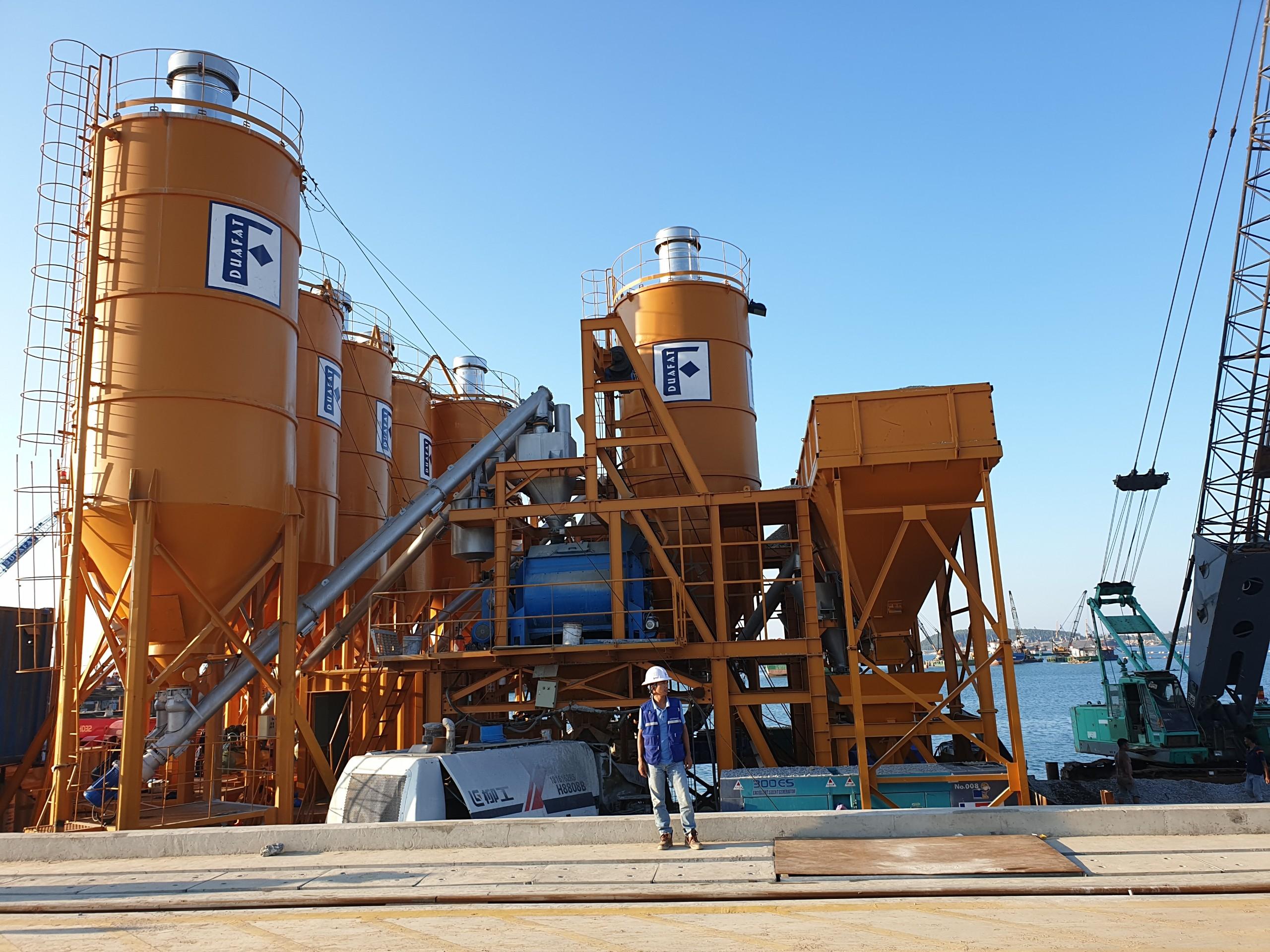 Floating concrete station with a capacity of 75m3 /h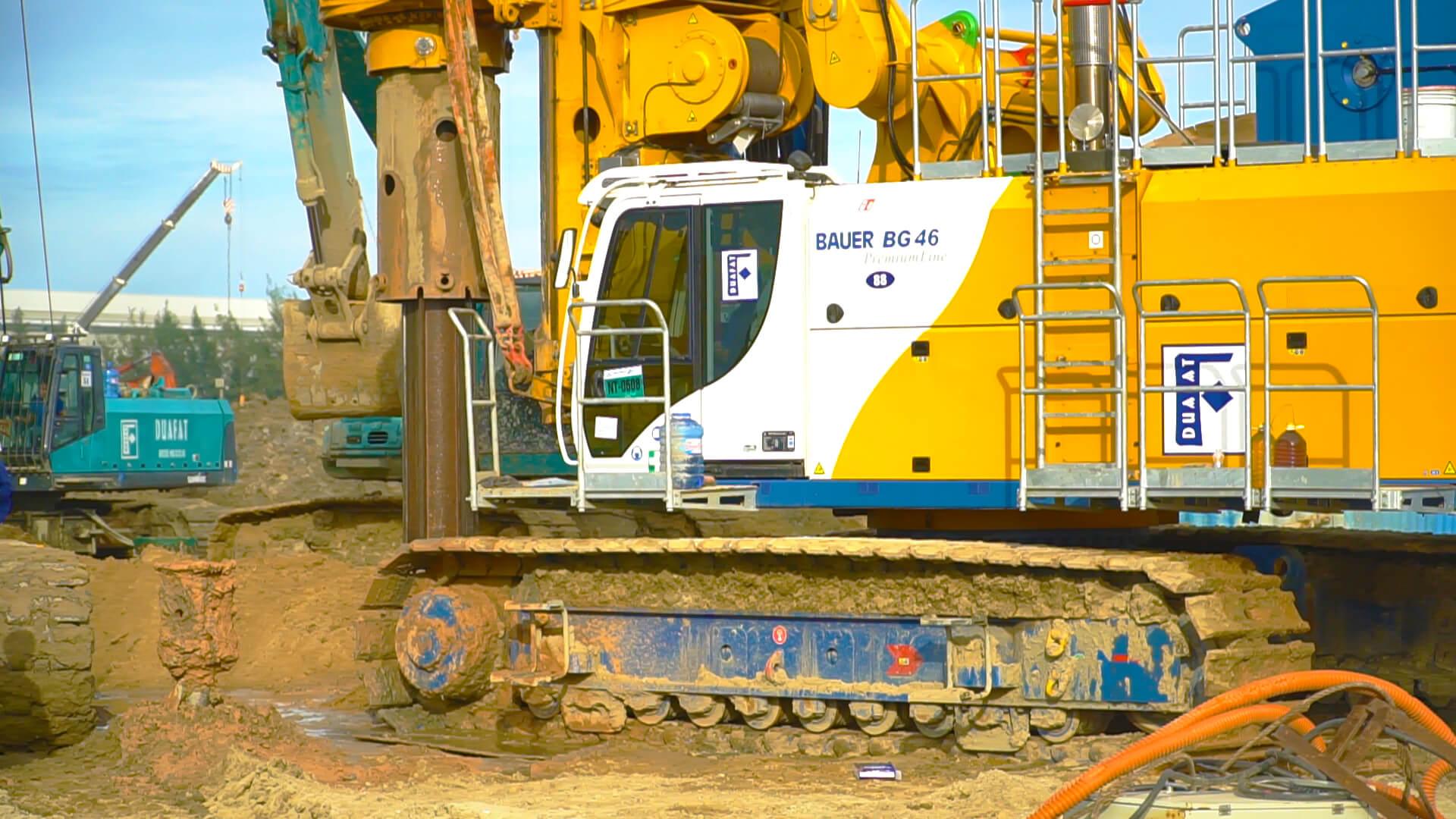 Bauer BG 46 Premium lines – "The Monster"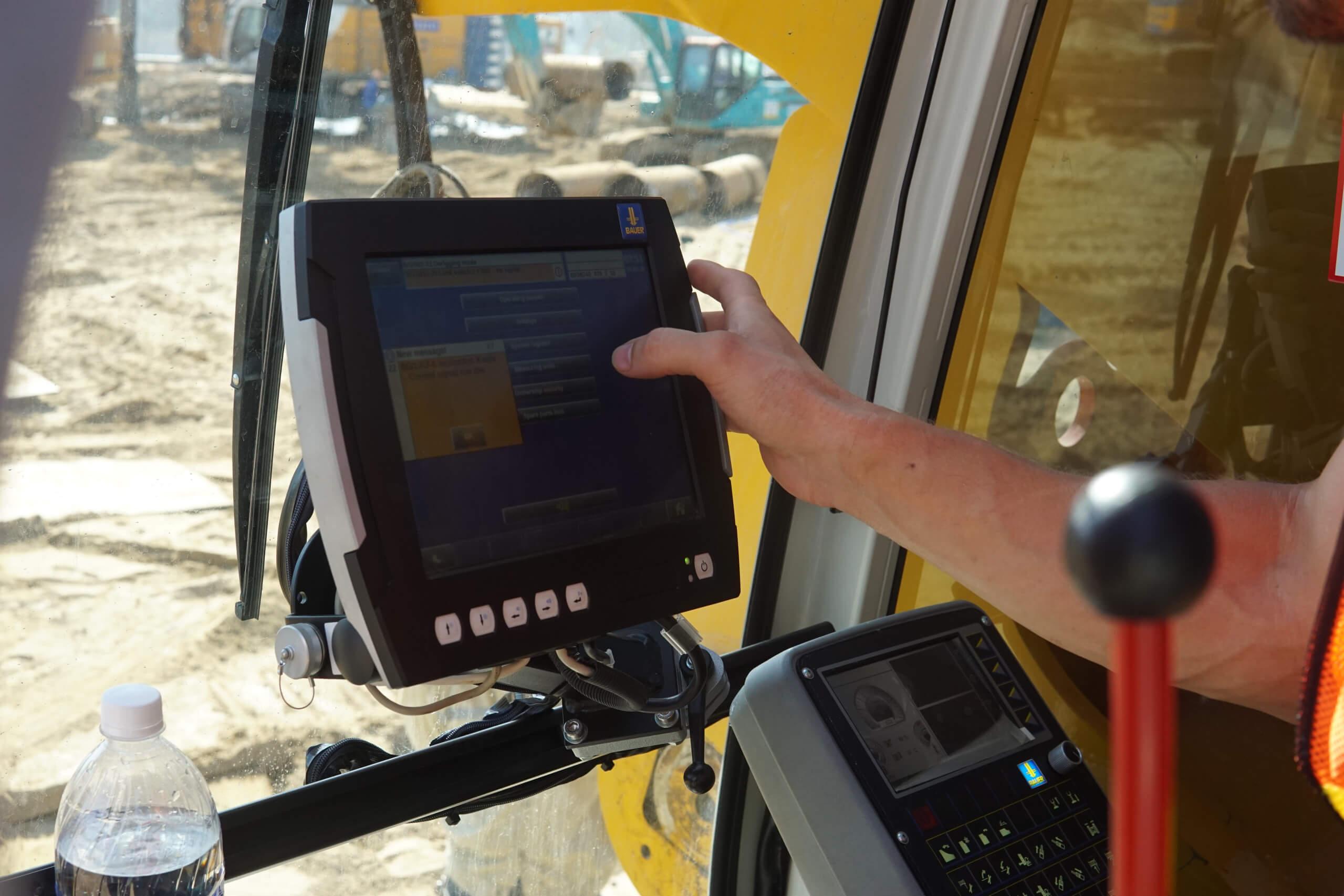 Bauer BG 46 Premium Lines is equipped with nearly all up-to-date construction technology from Bauer.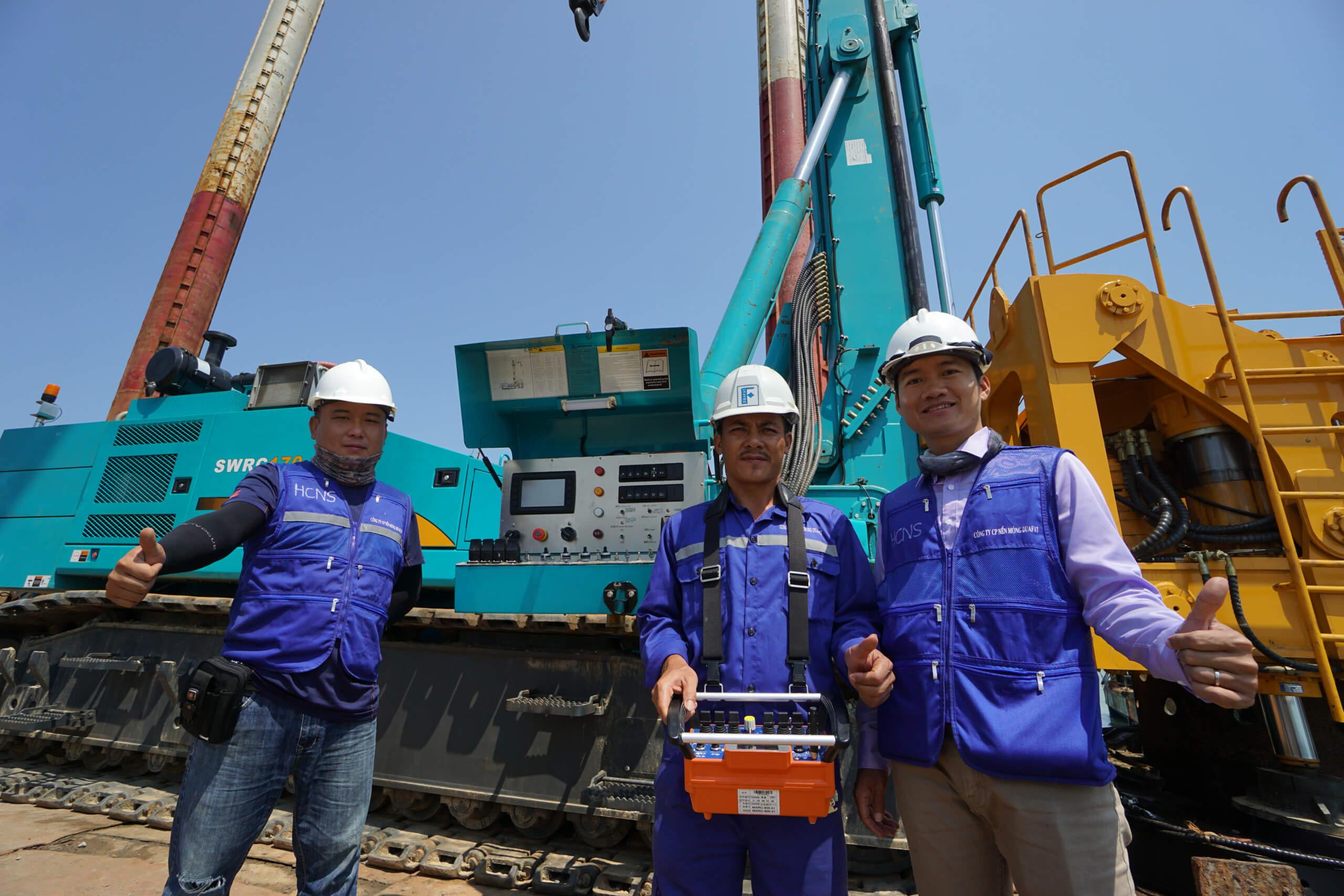 SW Rig Rotator – fully automatic full casing robotic system with specialized wireless control panel that requires very high accuracy and technique. This helps Đua Fat to speed up the process in a speedy way.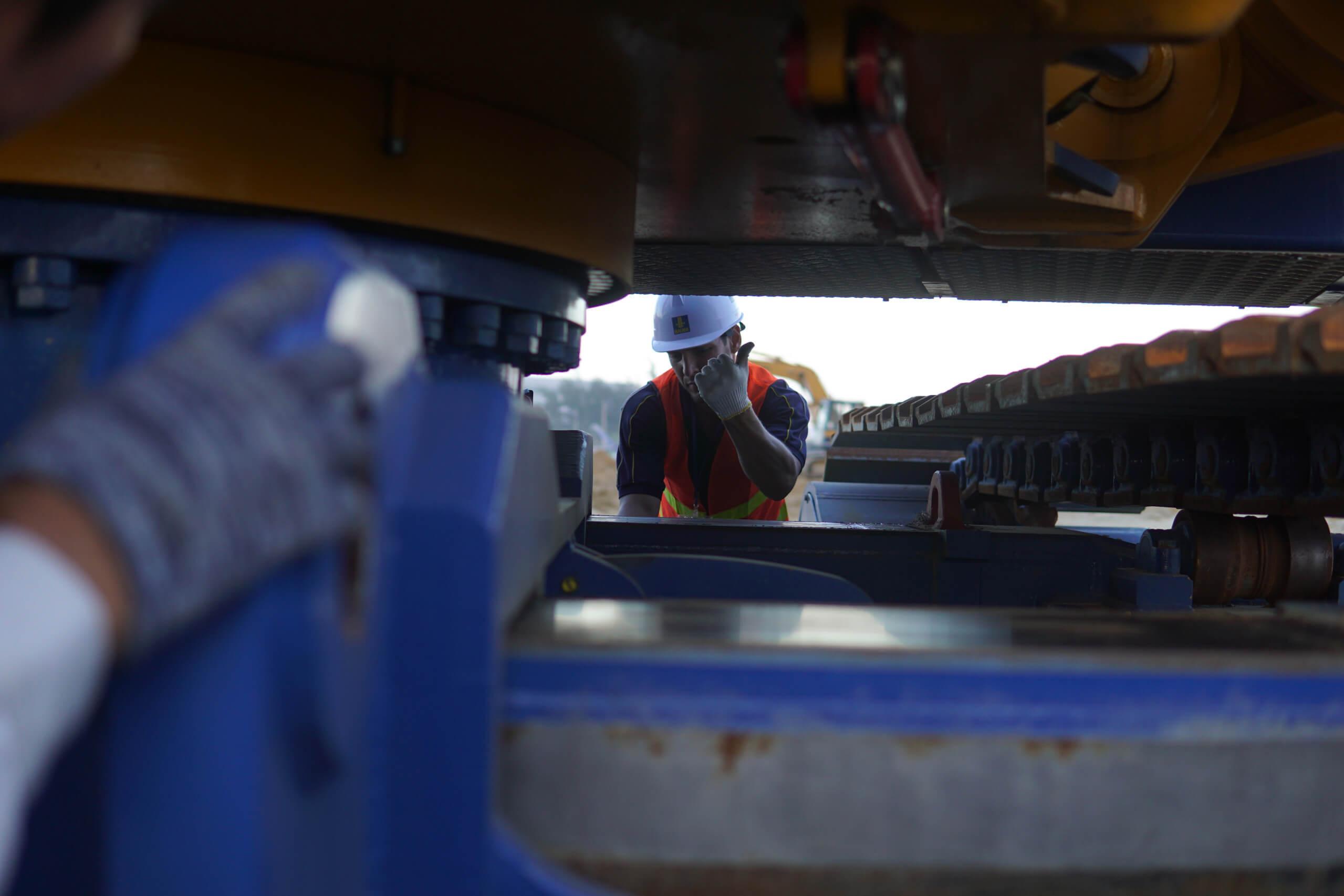 Hundreds of Vietnamese and foreign engineers and experts coordinate the most complex construction projects on the vast Dung Quat construction site.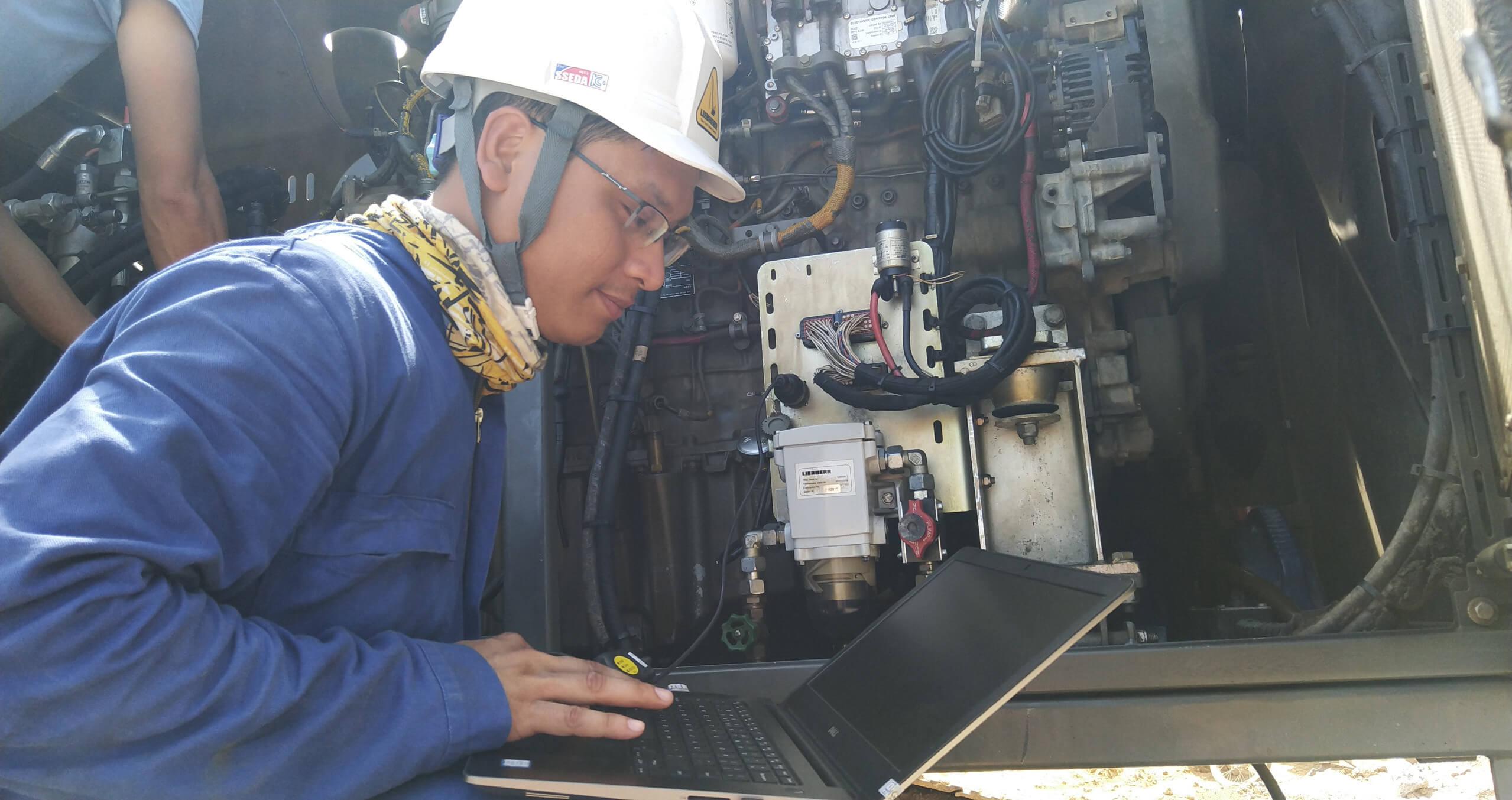 Liebherr expert are setting up a control system for the biggest drilling machine LB 44 at Hoa Phat Dung Quat site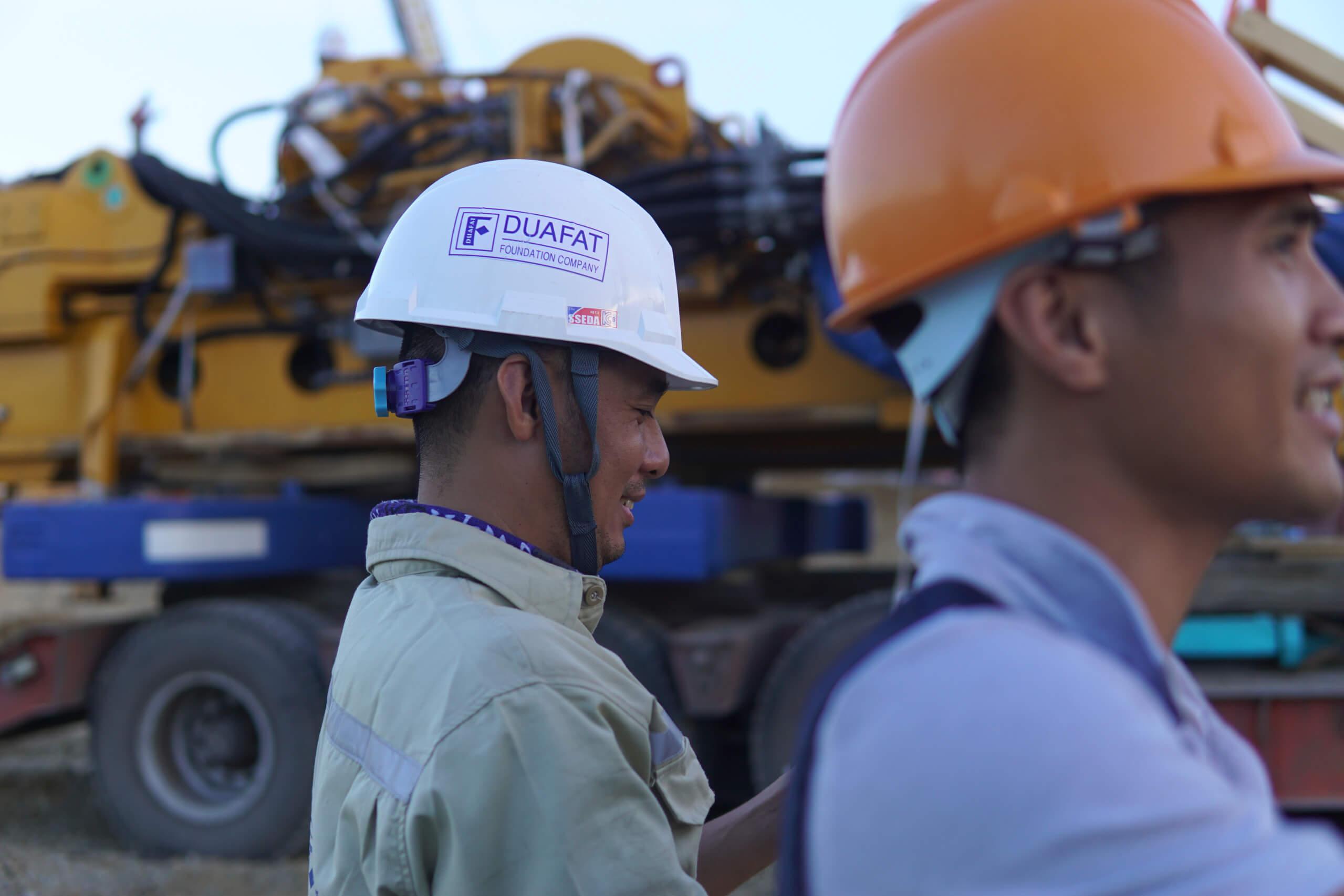 Hundreds of Vietnamese and foreign engineers and experts coordinate the most complex construction projects on the vast Dung Quat construction site.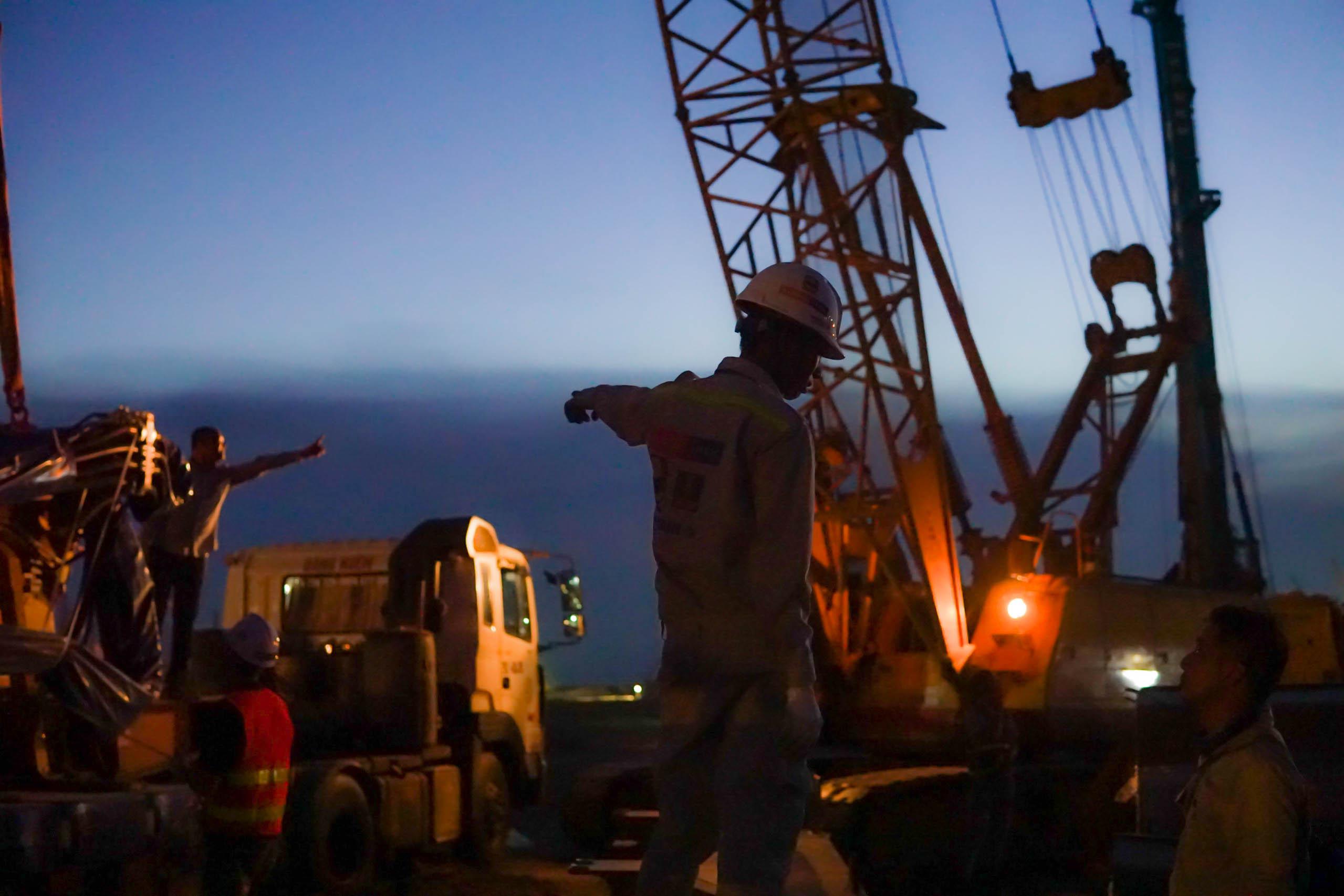 A Sleepless Construction Site, with all the people and 1 target  "progress – safety and quality"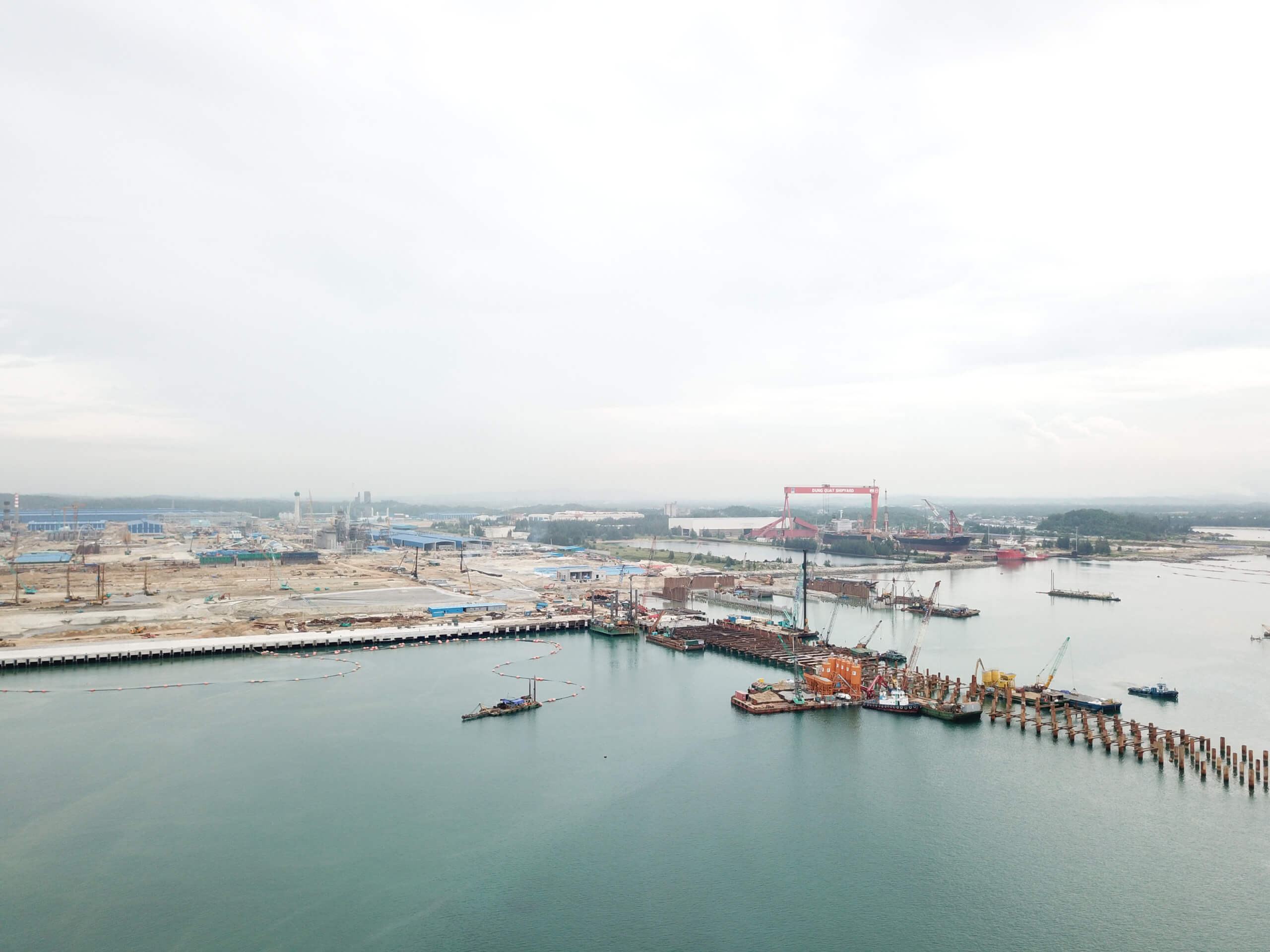 Site overview from above, daily changes.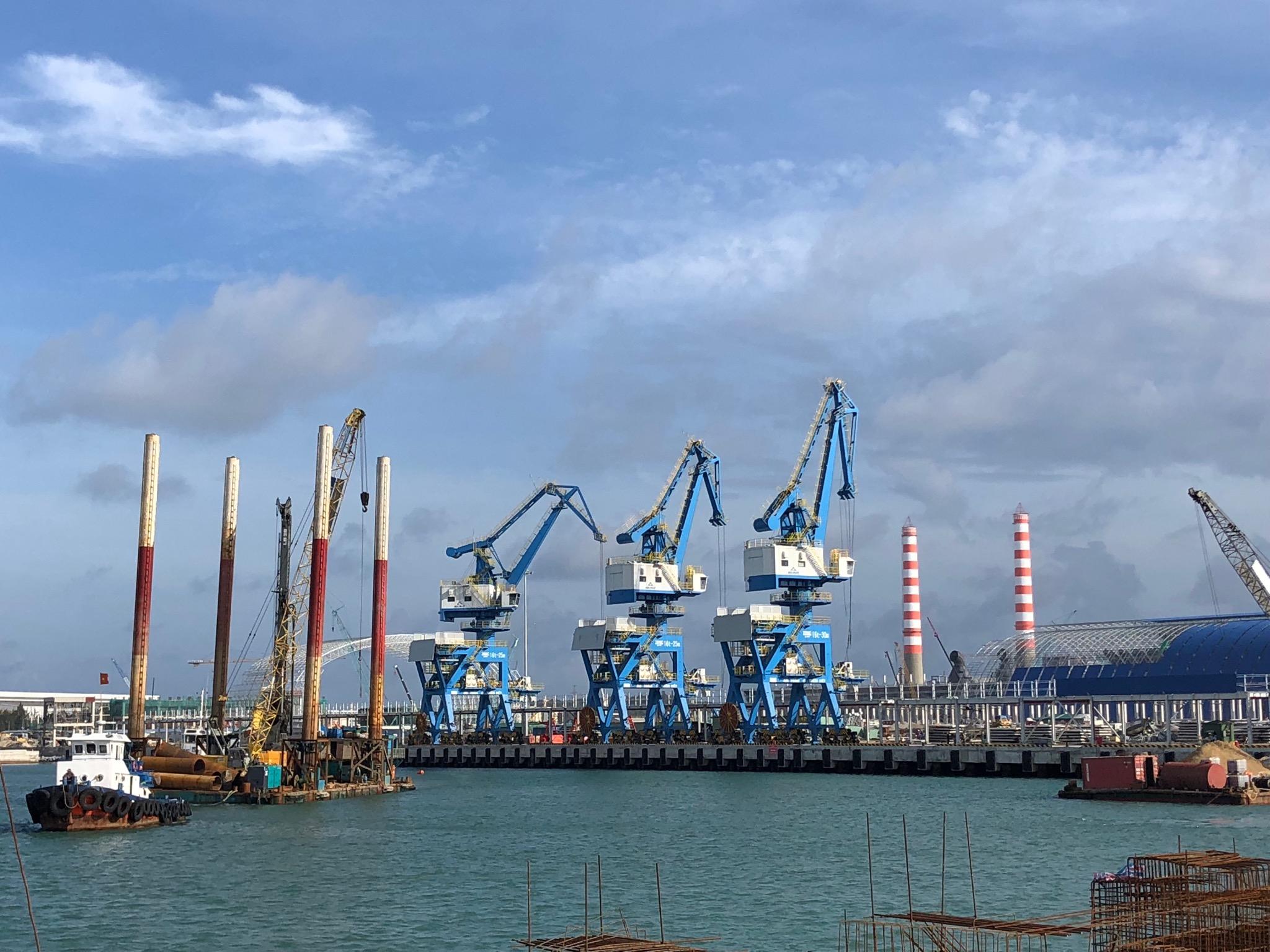 Wharf No.7 was completed and handed over in May 2018
With the speedy efforts day and night, at this stage, Dua Fat completed and handed over successfully to the investors these items: Wharf No.7, Buffer Wharf – dedicated port; Steelwork, Cast-ironwork, QSP rolling mill, cement lime plant, all the items in the material site. Especially, being the only unit that takes the lead in using Secant Pile , Contiguous Pile drilling pile technology, affirm Đua Fat as the top brand in Vietnam in the field of foundation treatment.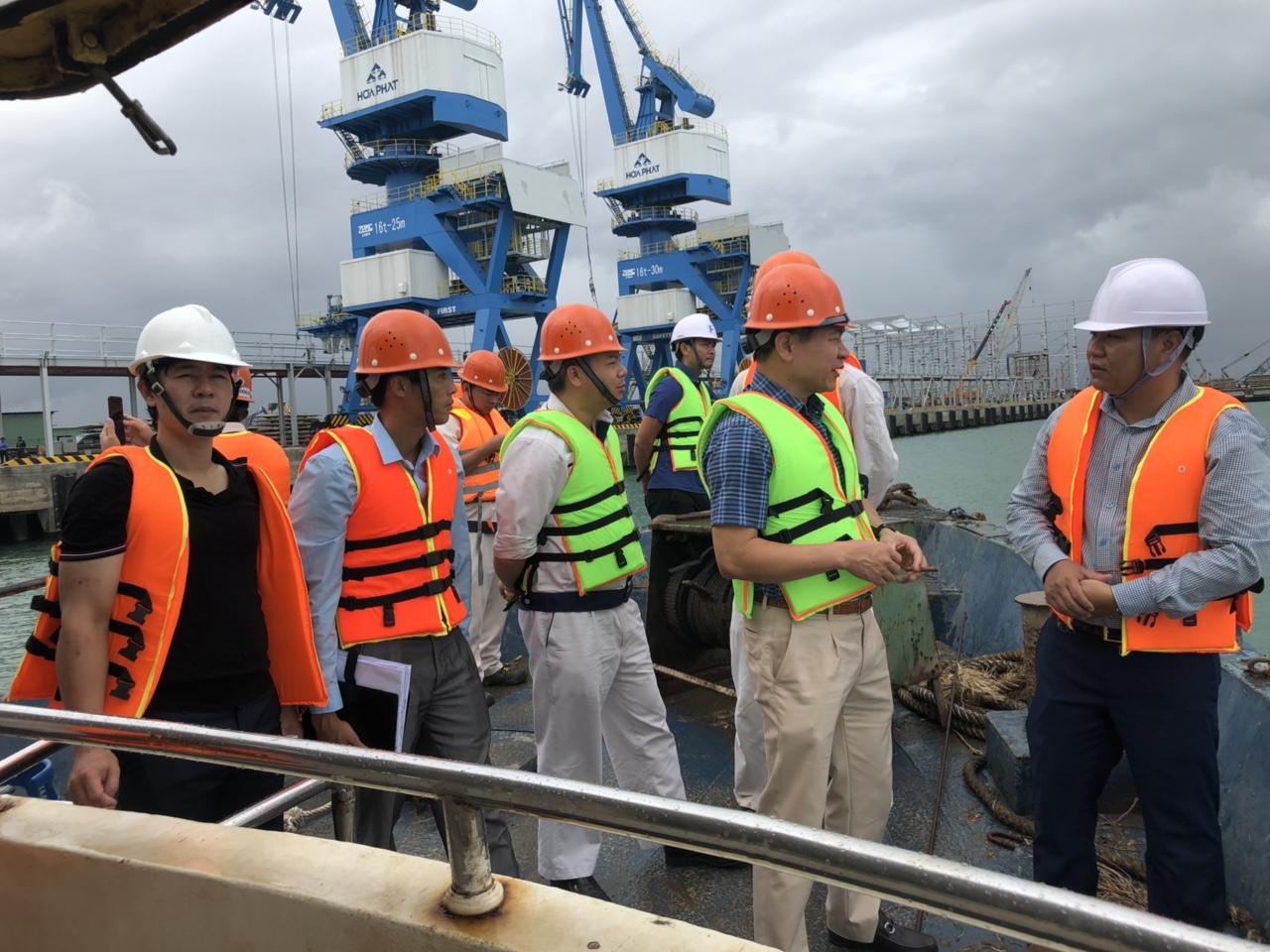 President Le Duy Hung's directly conducting at the site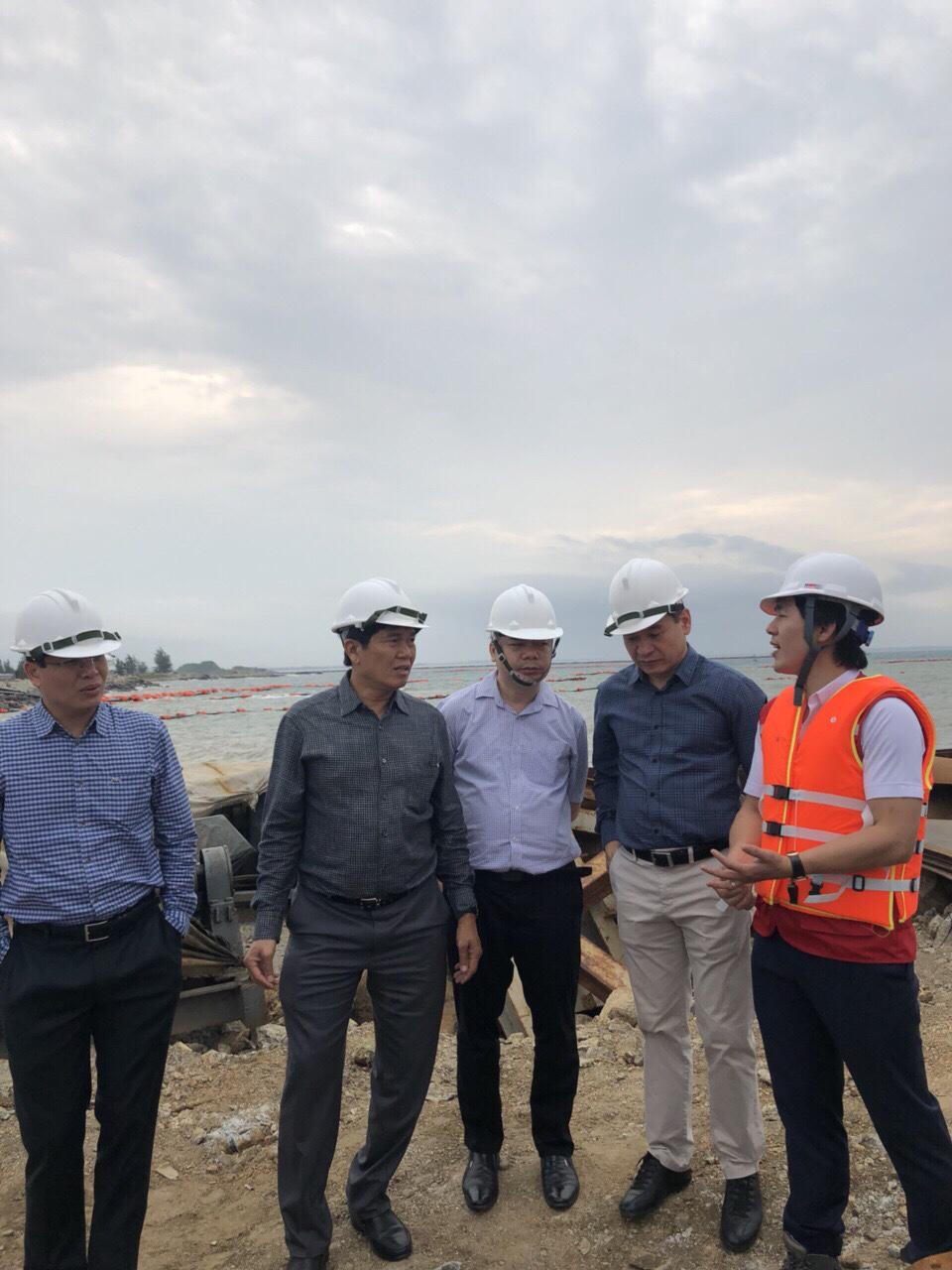 President Le Duy Hung and The B.o.D of Hoa Phat Group are monitoring the progress of the construction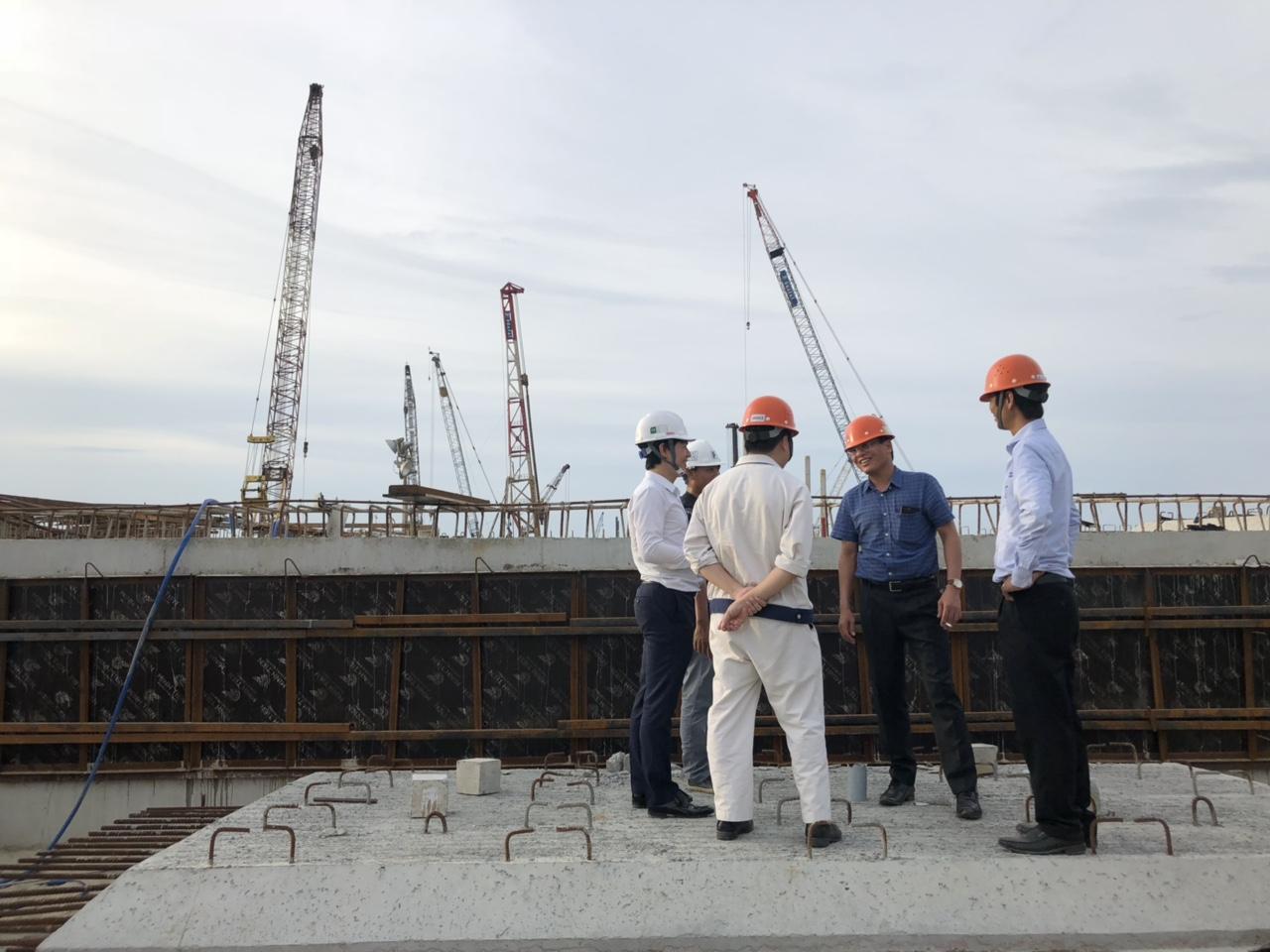 Investors show out the satisfy with Dua Fat unique solutions and progress timeline.
During construction at the site, many items are deployed at the same time and must ensure the progress. Overcoming the harsh weather of the Central, with the same determination and efforts, the Đua Fat workers and employees are racing against time to complete the project, which meets the motto set out by President Le Duy Hung and Board of Directors.
"Best Quality – Fastest Progress – Reasonable Cost"
– According to Đua Fat TV reporter at the Hoa Phat Dung Quat site –  
August 2018