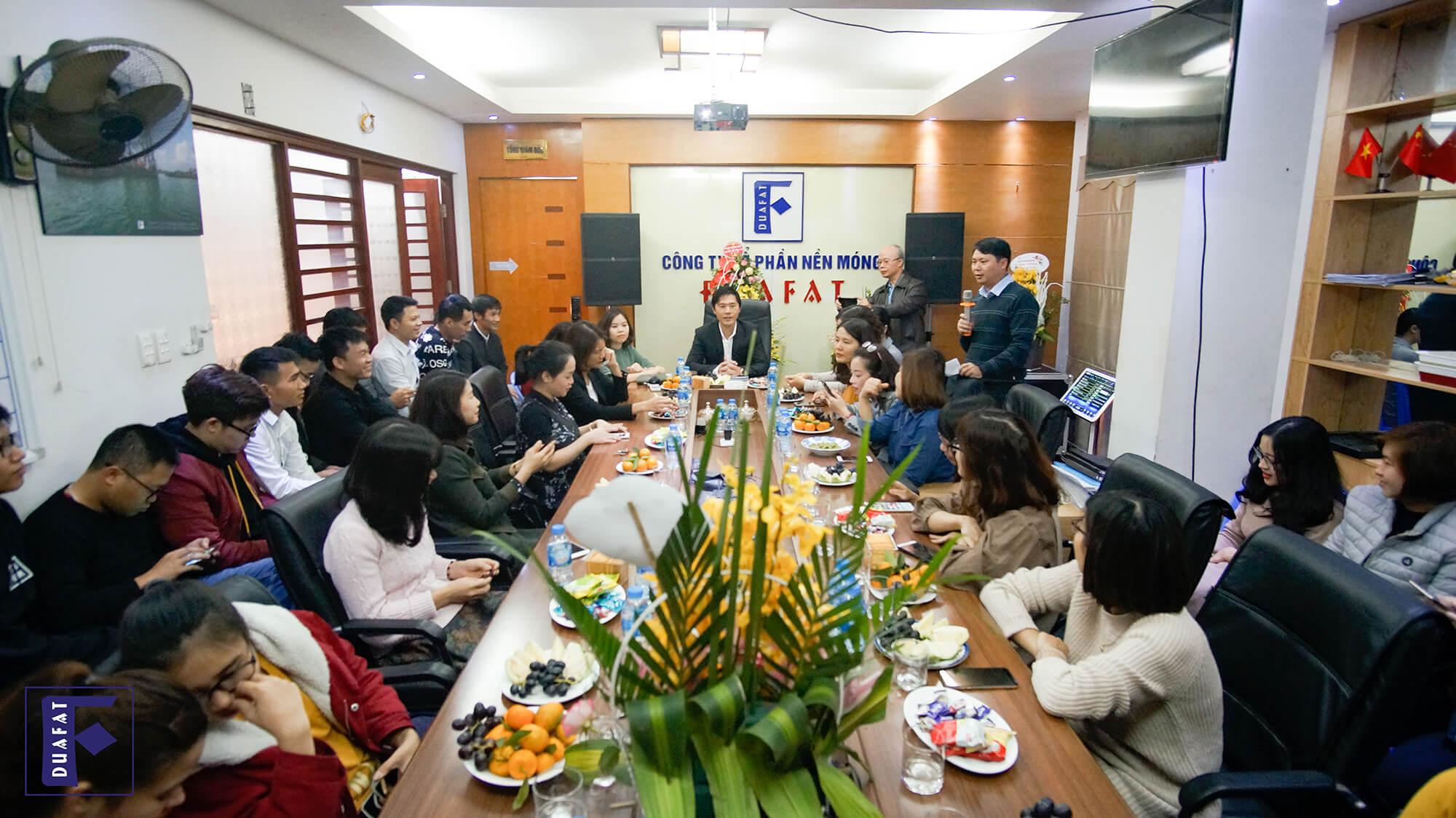 The program is an annual activity of the company to express gratitude and honor the valuable contributions of female staff who have always joined hands with male one. Working in construction enterprise with specific characteristics, they have to try harder and exert more effort.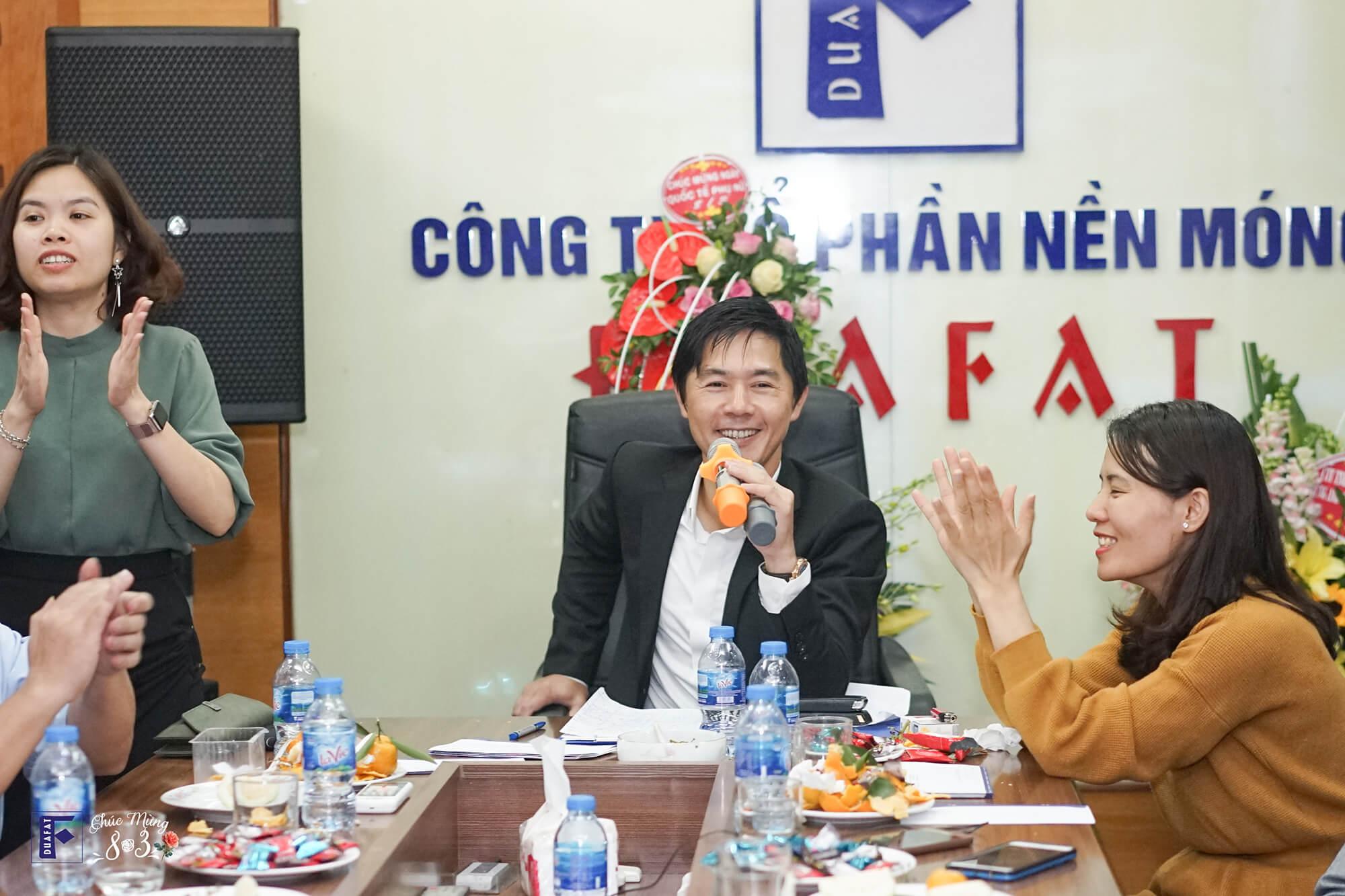 President of the Đua Fat Foundation Joint Stock Company – Mr. Le Duy Hung appreciated and thanked the sacrifices and wonderful contributions of female employees to the general development of Đua Fat. The Chairman and brothers in the company also gave the freshest bouquet to half of the miniature world here.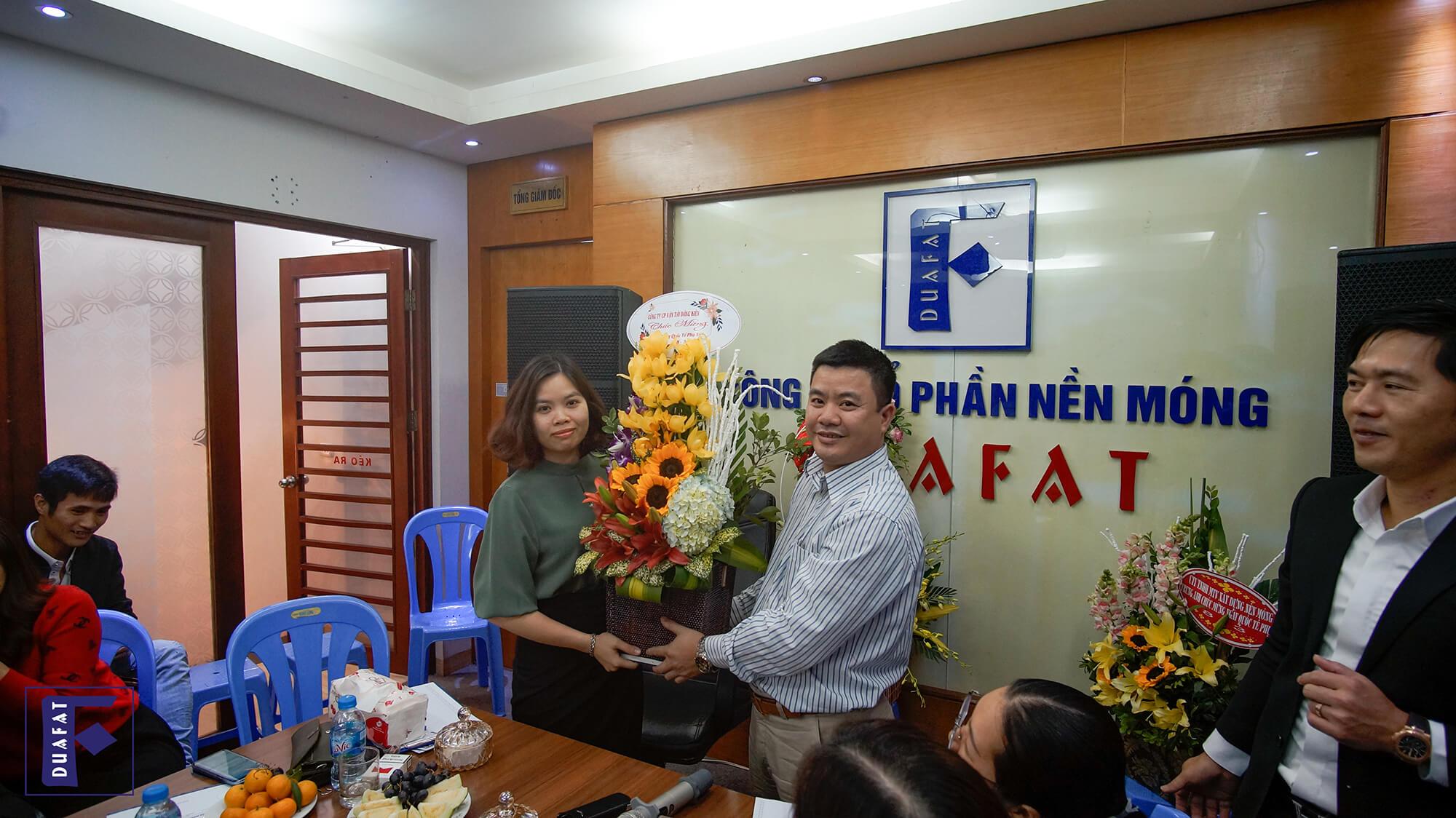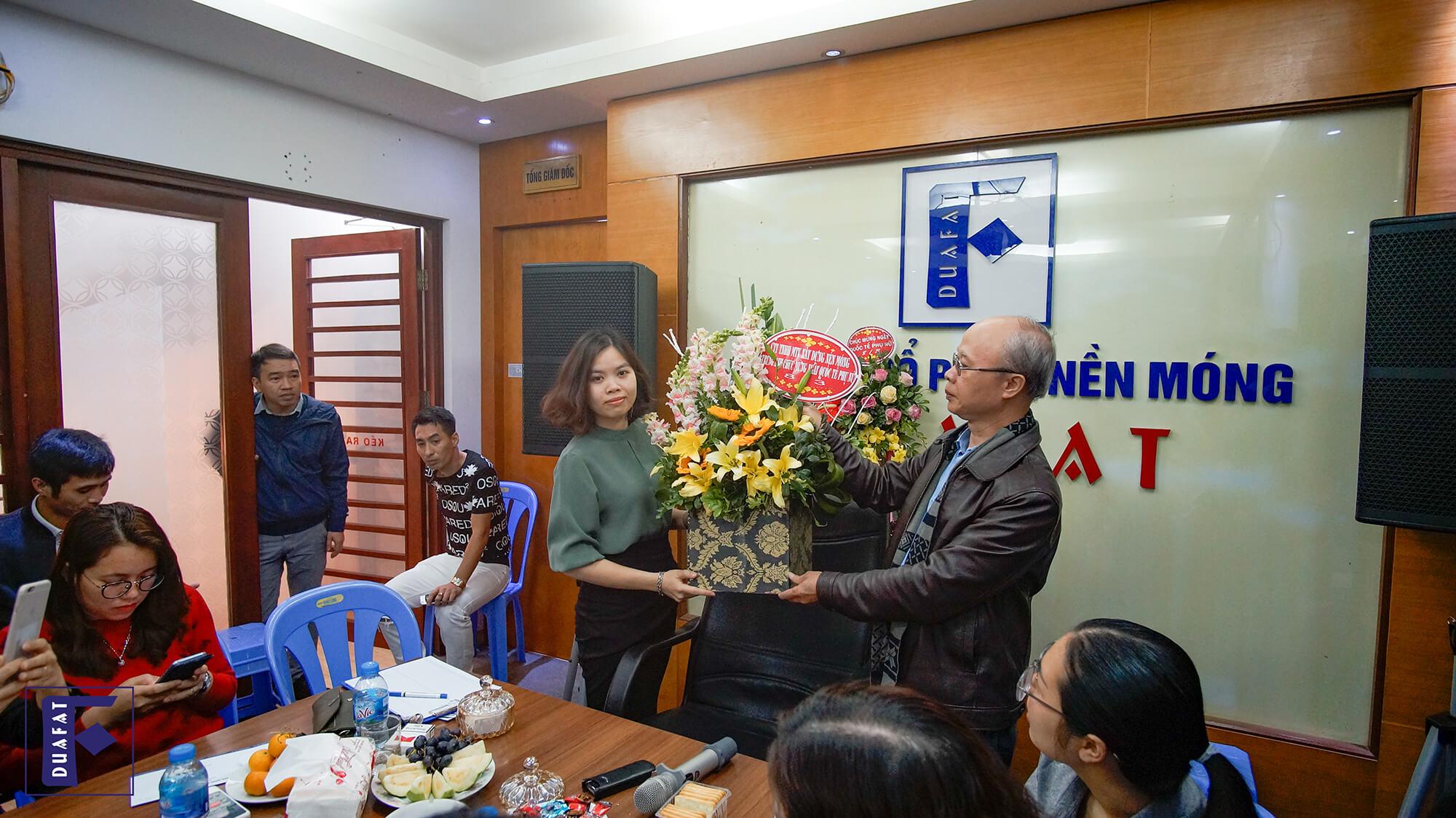 In addition to looking back the great achievements that female employees have contributed to Đua Fat, this was also an opportunity for the members of Đua Fat family to sit together, tighten more the spirit of teamwork through interesting and outstanding activities. The most outstanding part was the random-couple performance named "Tuyệt đỉnh Song ca" which was directly managed, scored by the President Le Duy Hung. He also was the person who announced the awards such as "Best performance", "Audience choice" and "The most enthusiastic voice".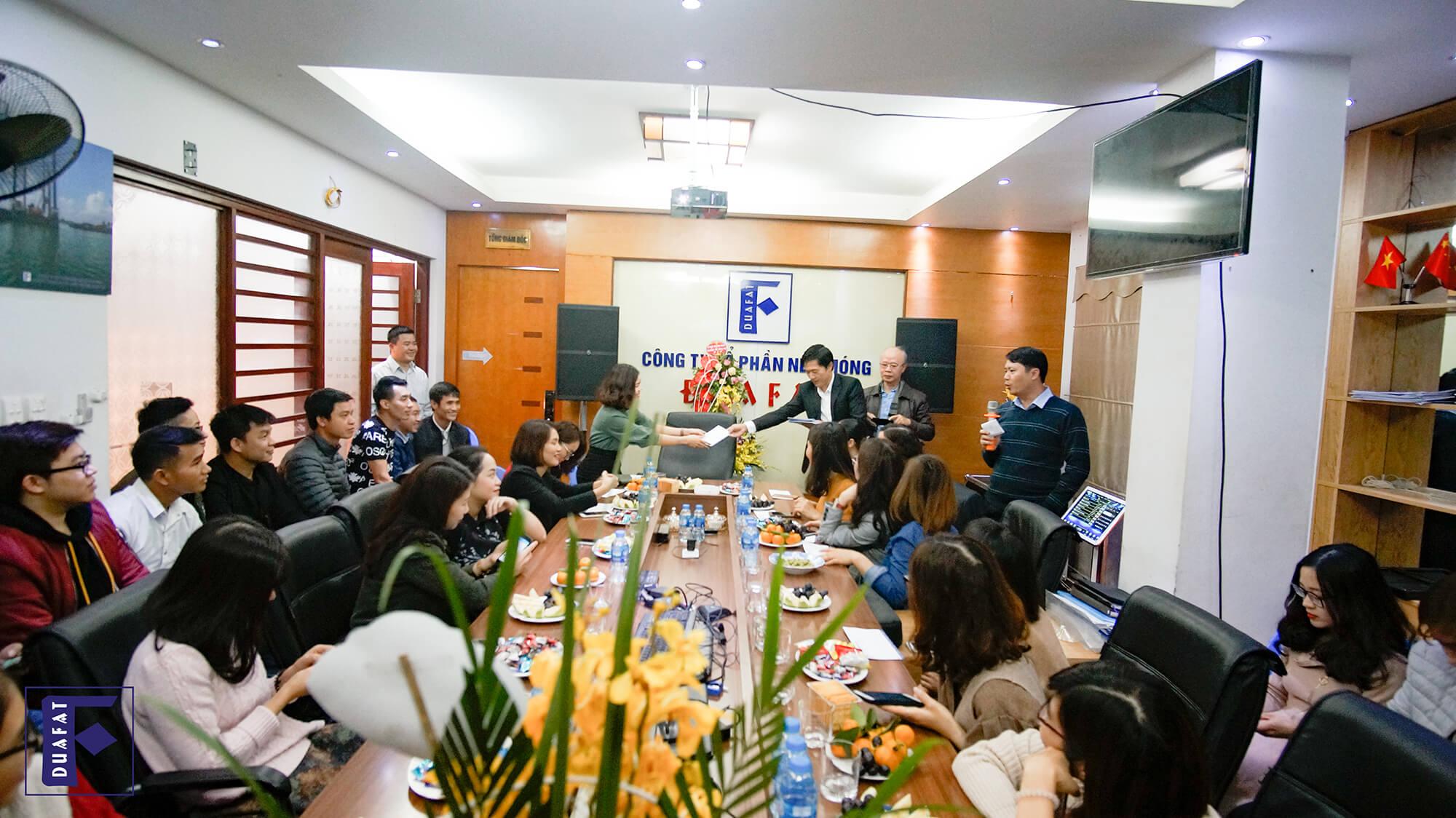 President Le Duy Hung is directly giving gifts to the women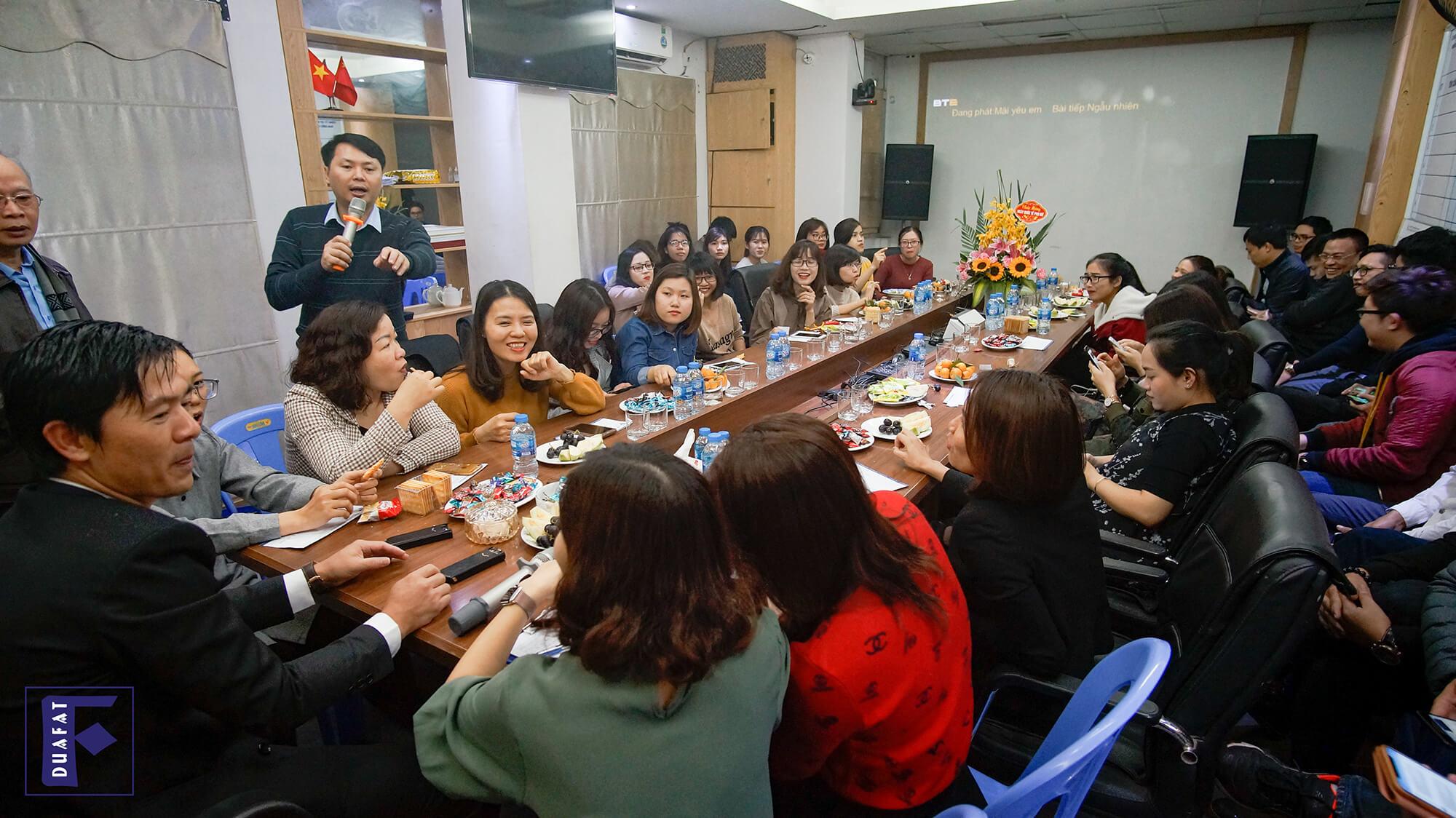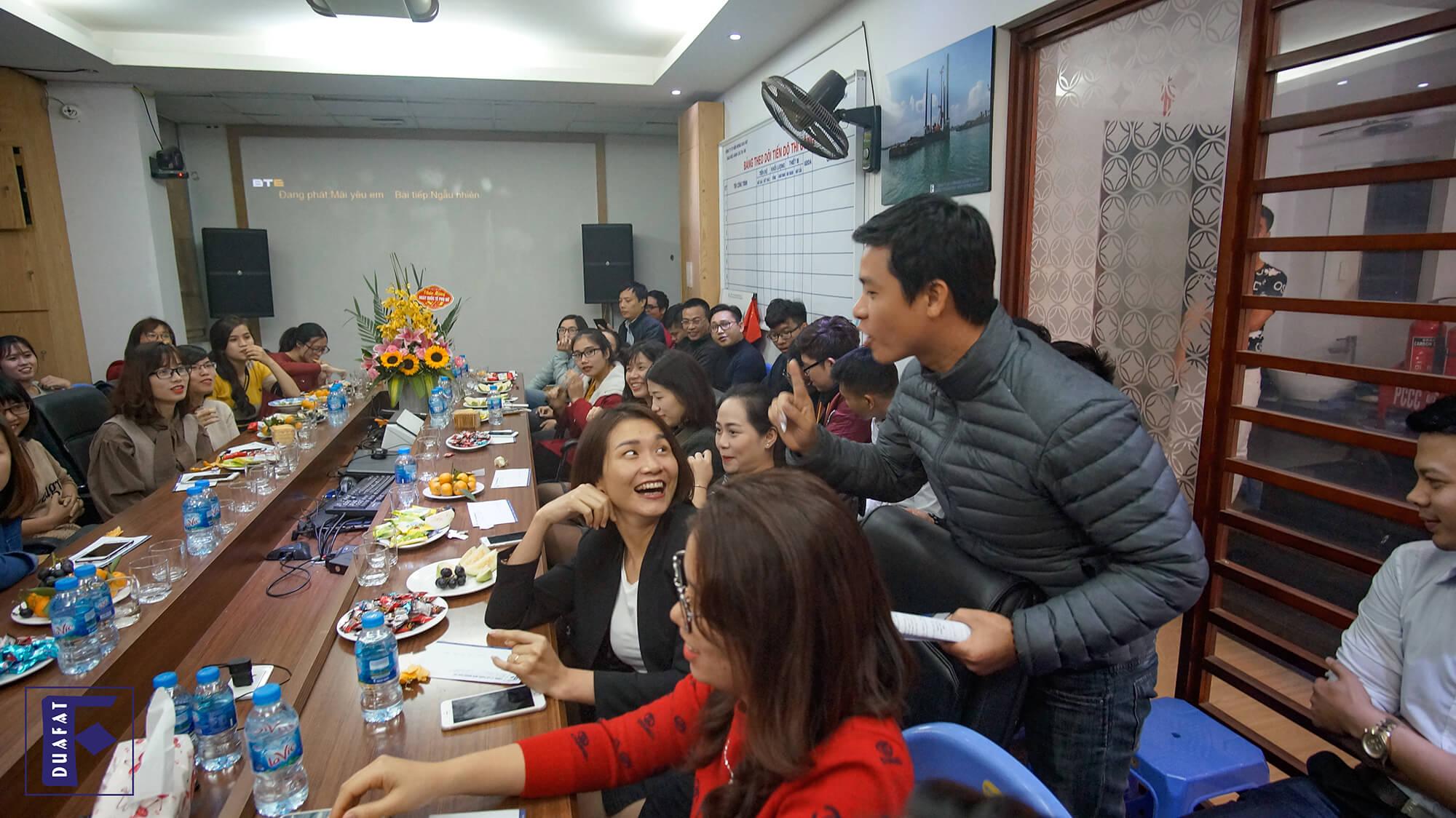 The celebration is filled with joyful atmosphere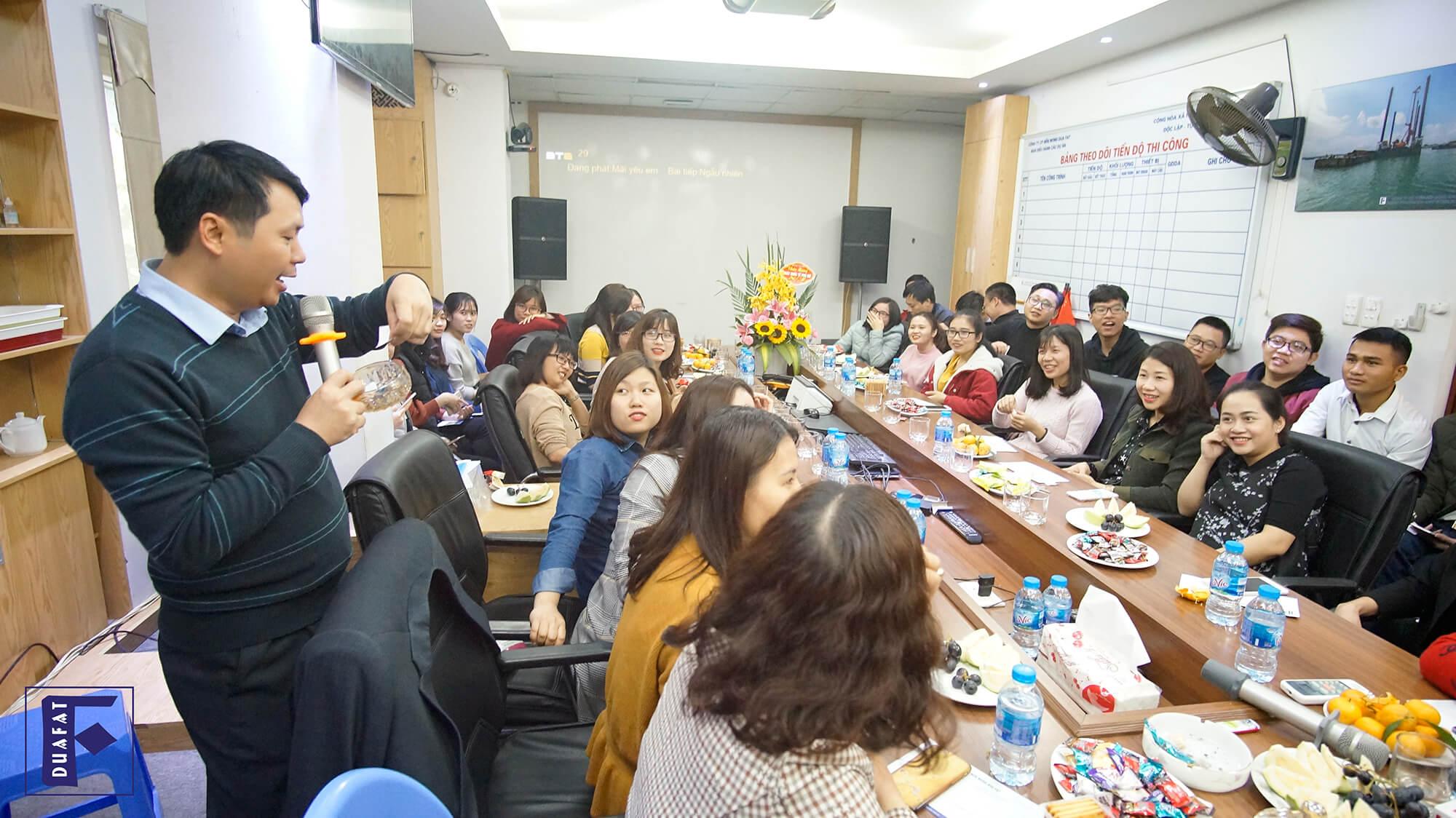 Everyone is excited with  random "pairing" play.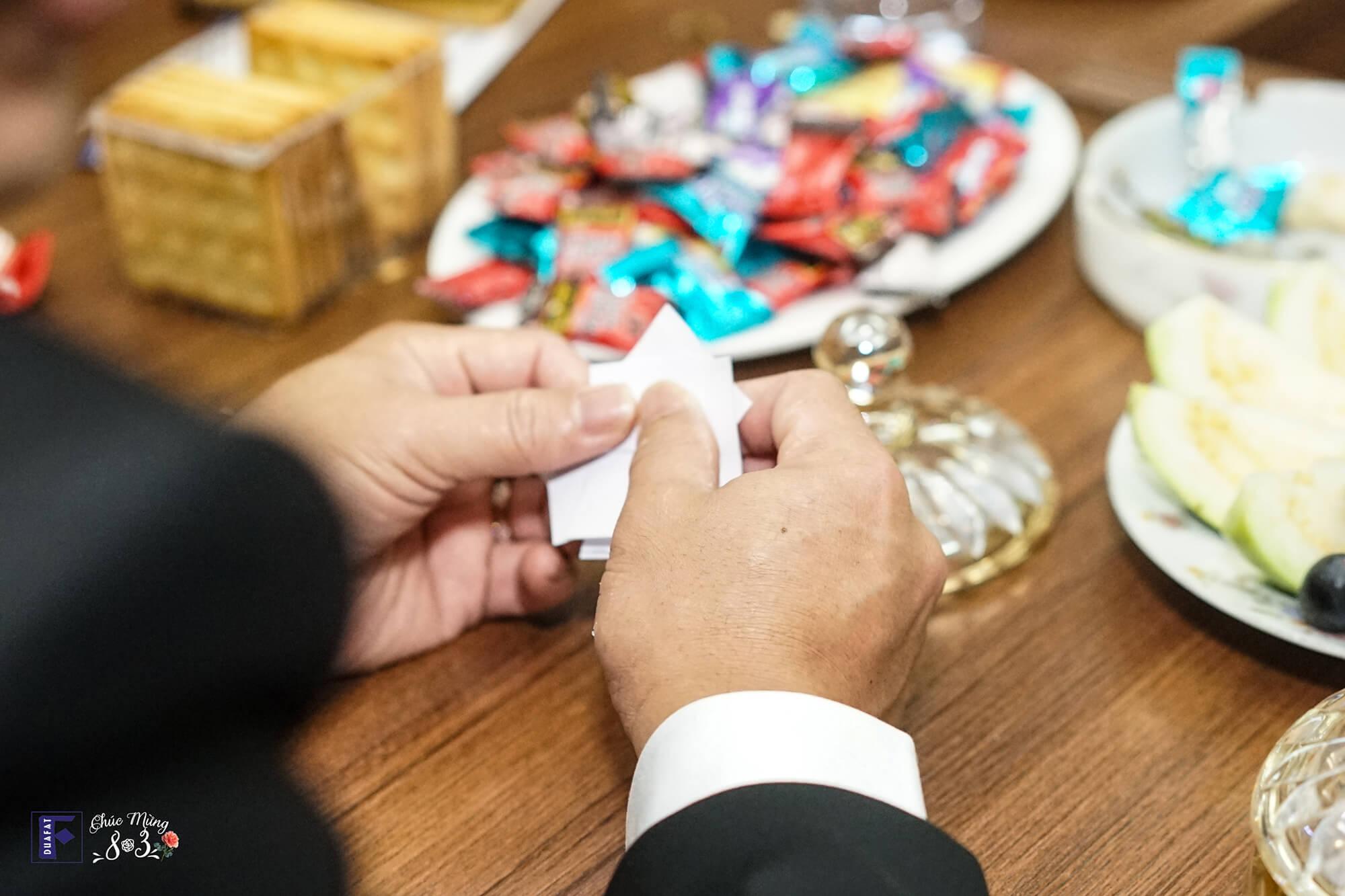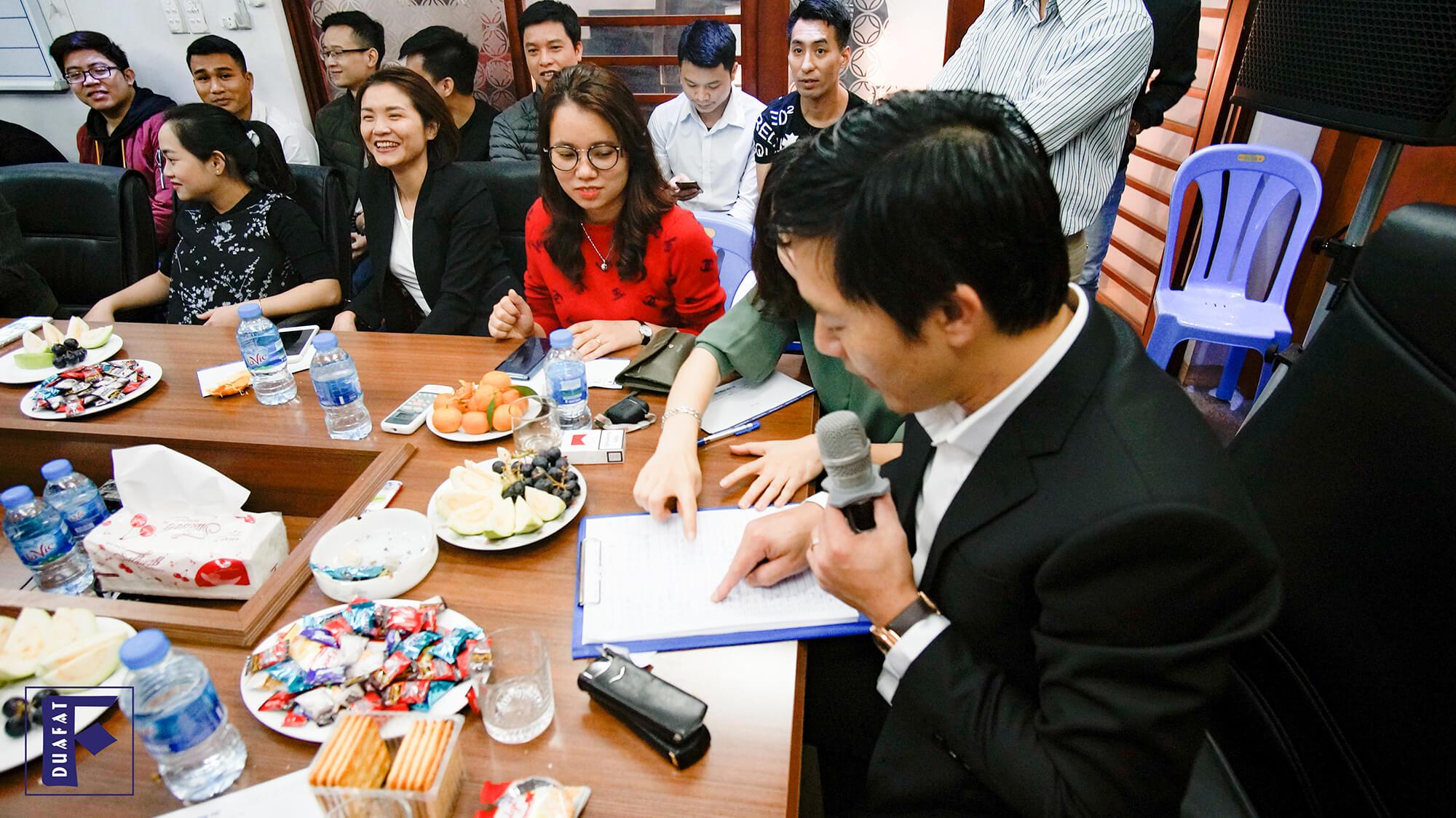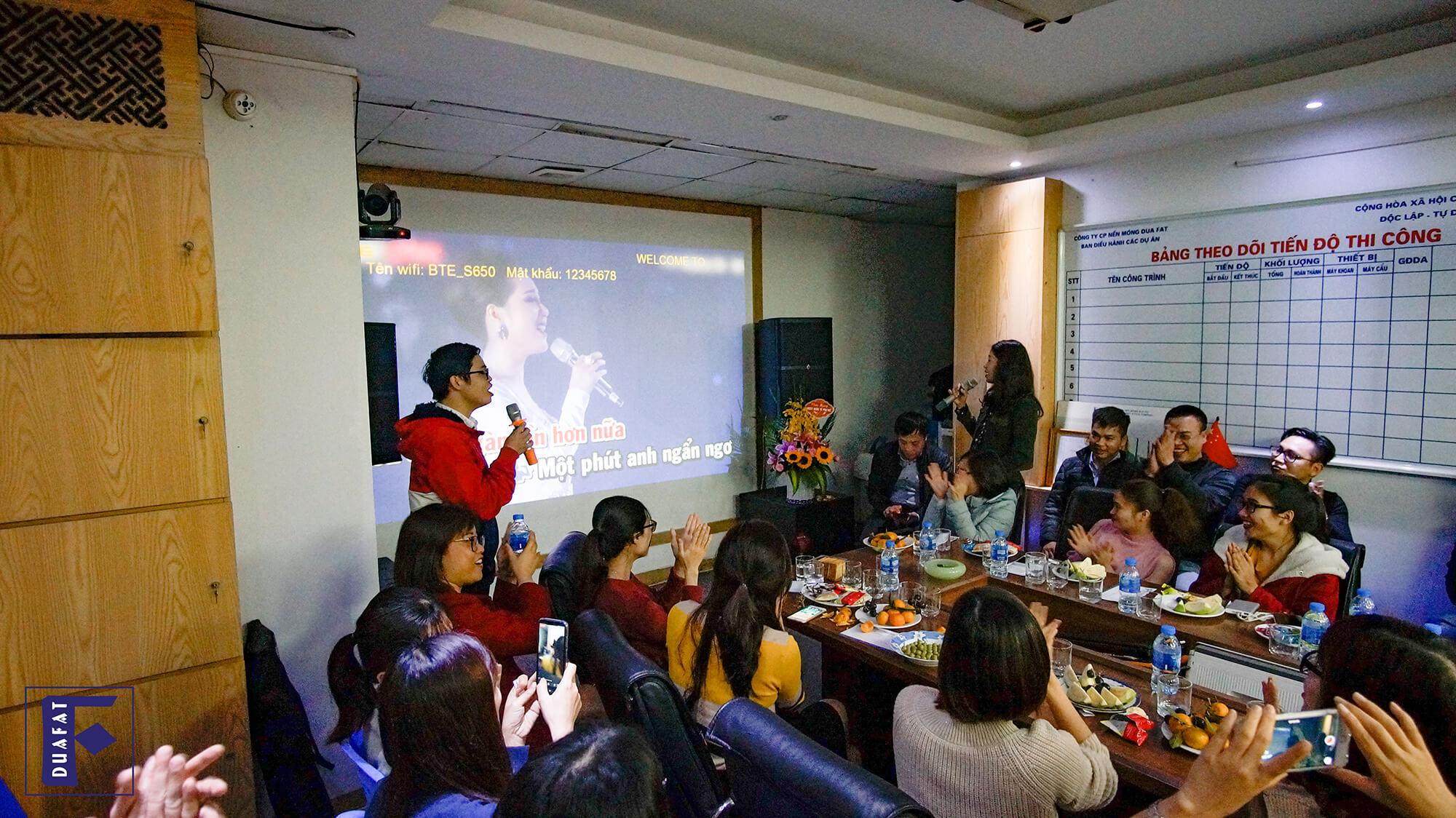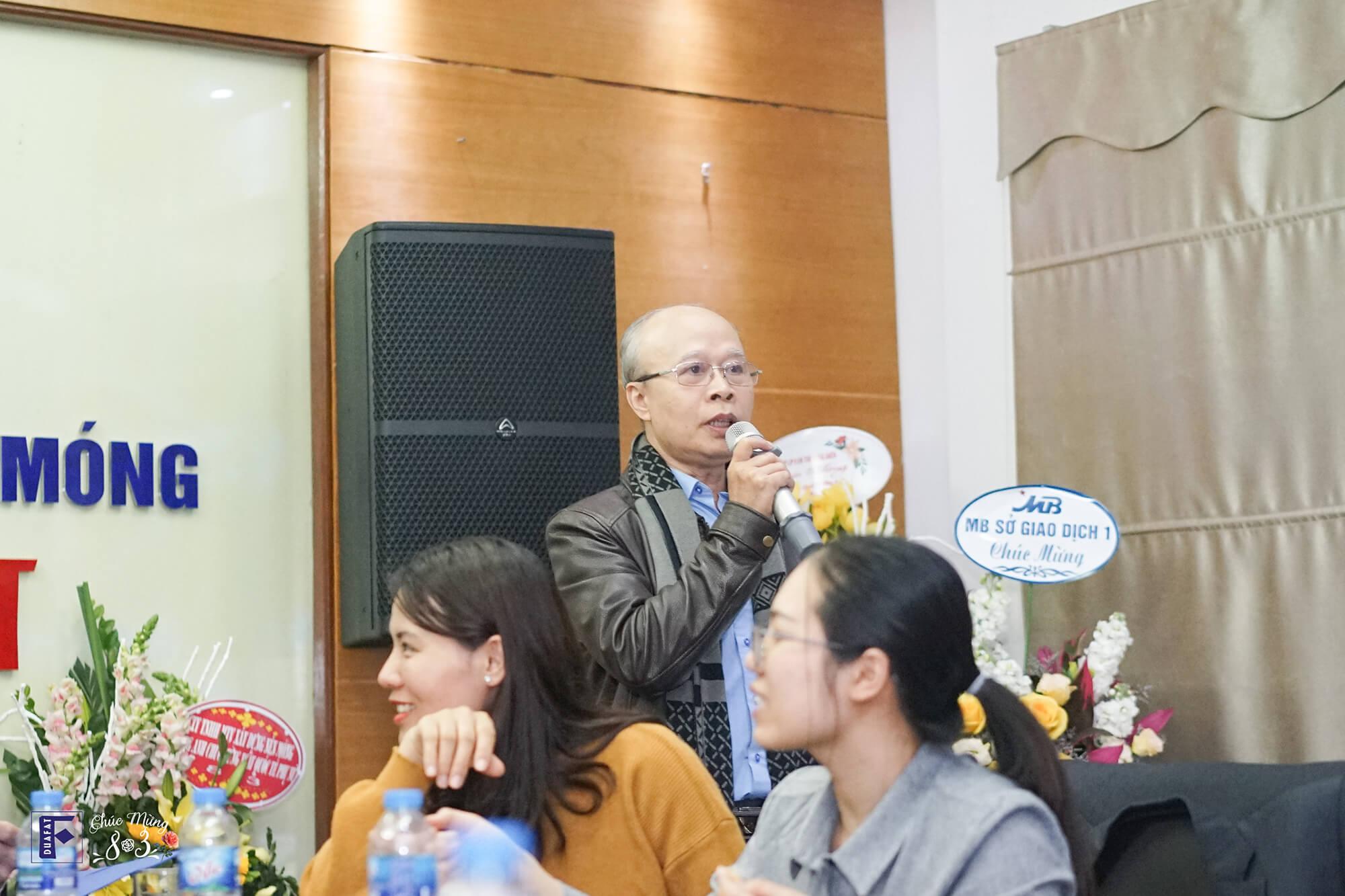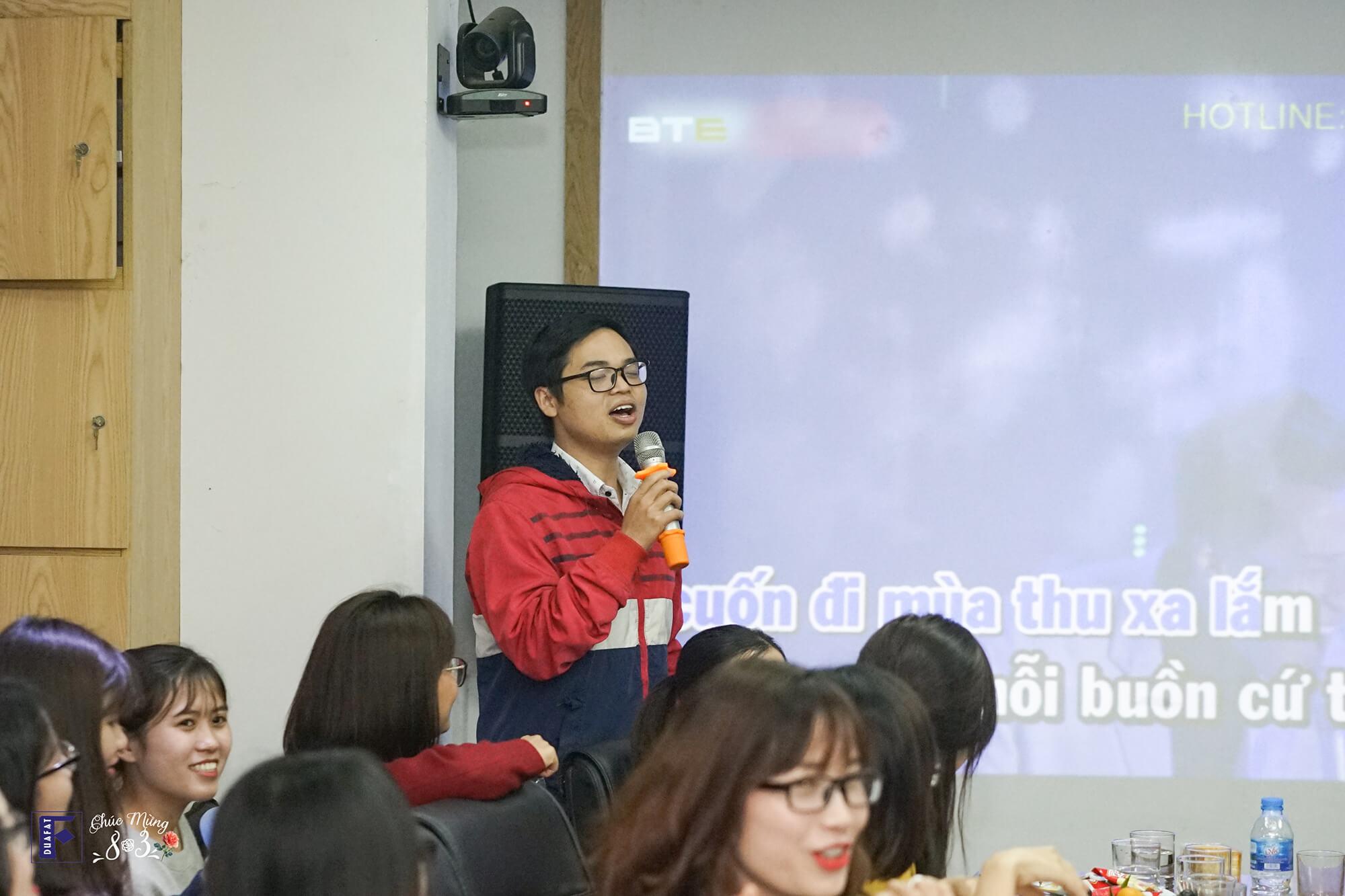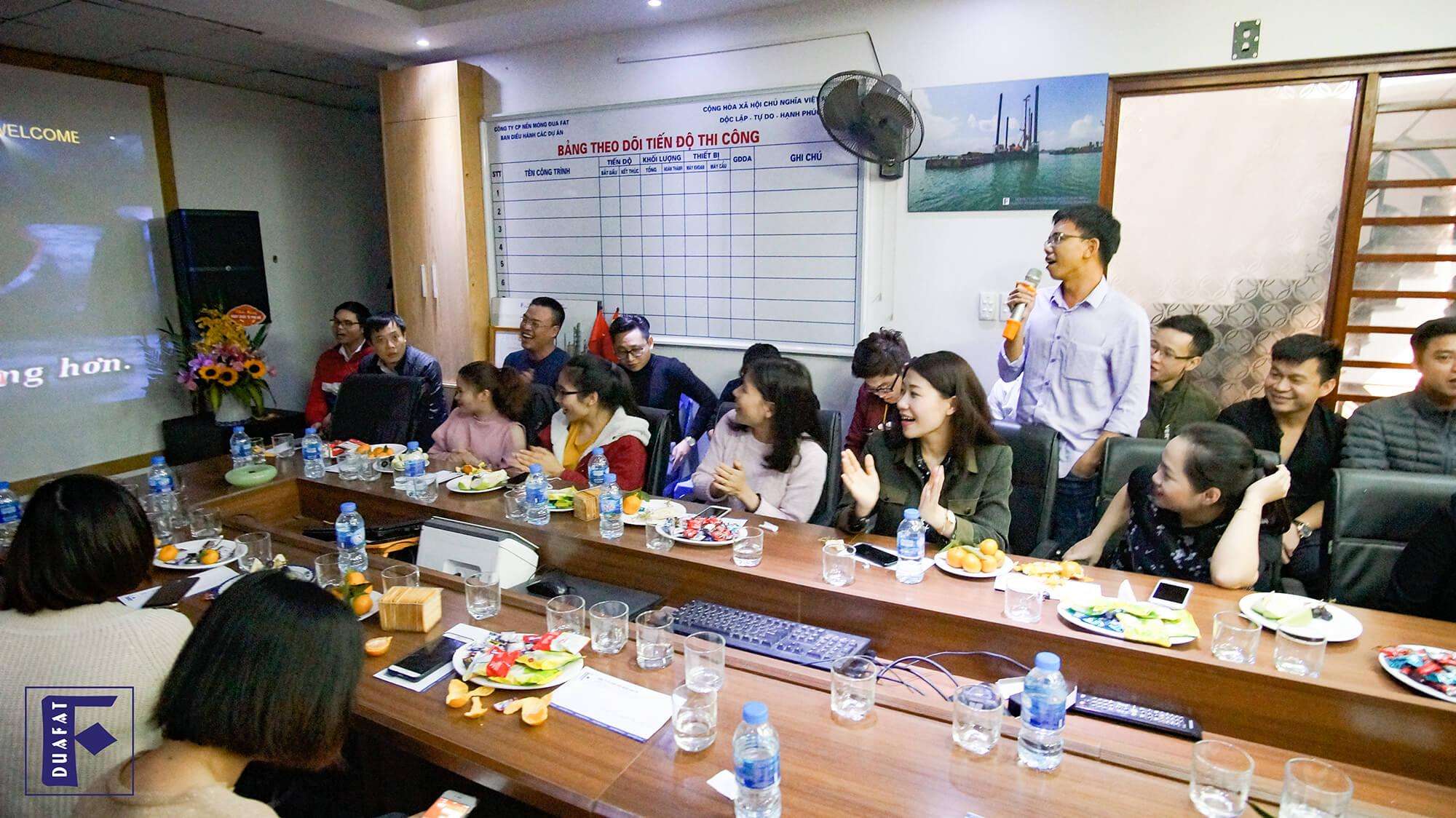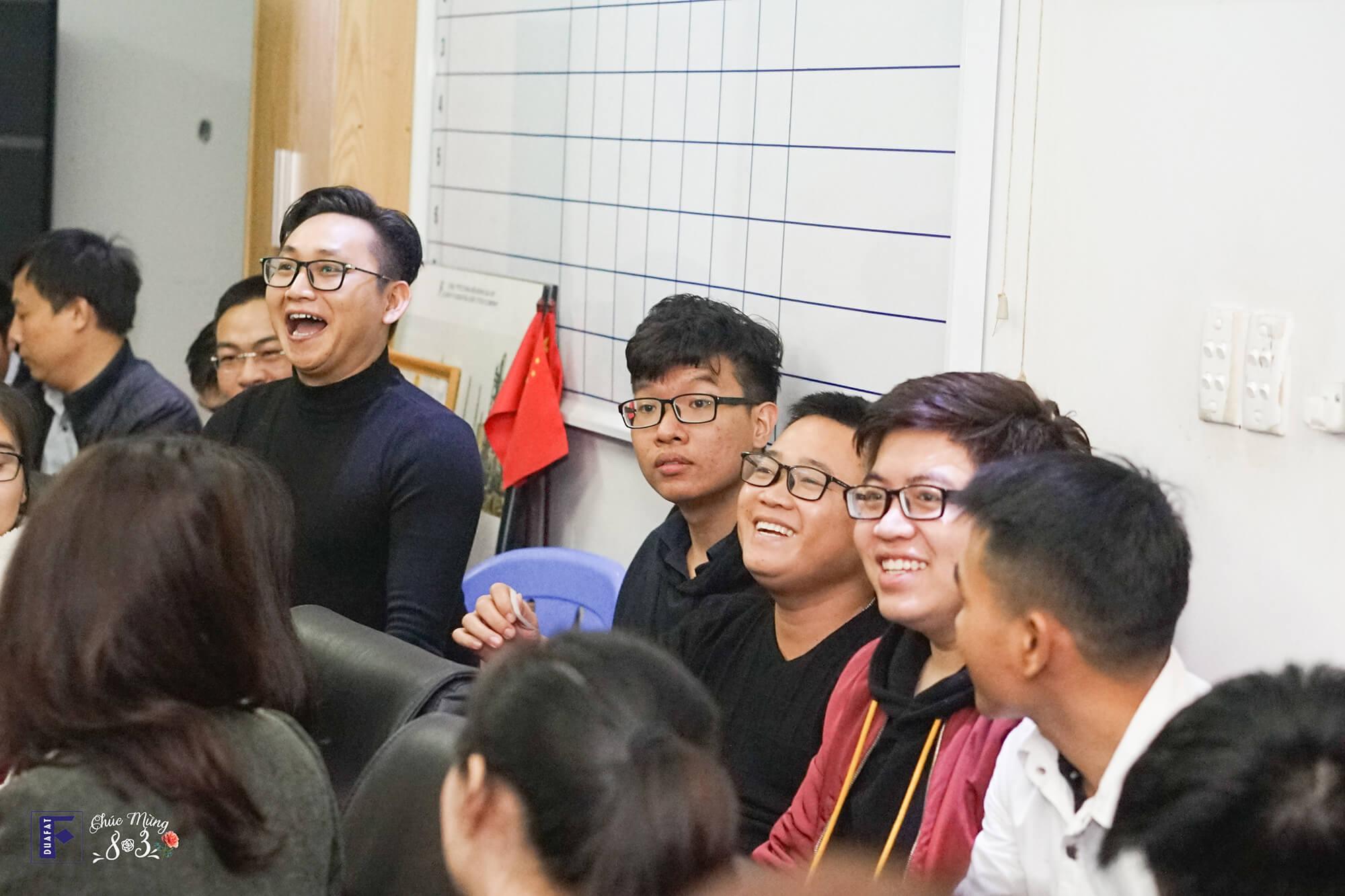 The performances are interesting and very amazing.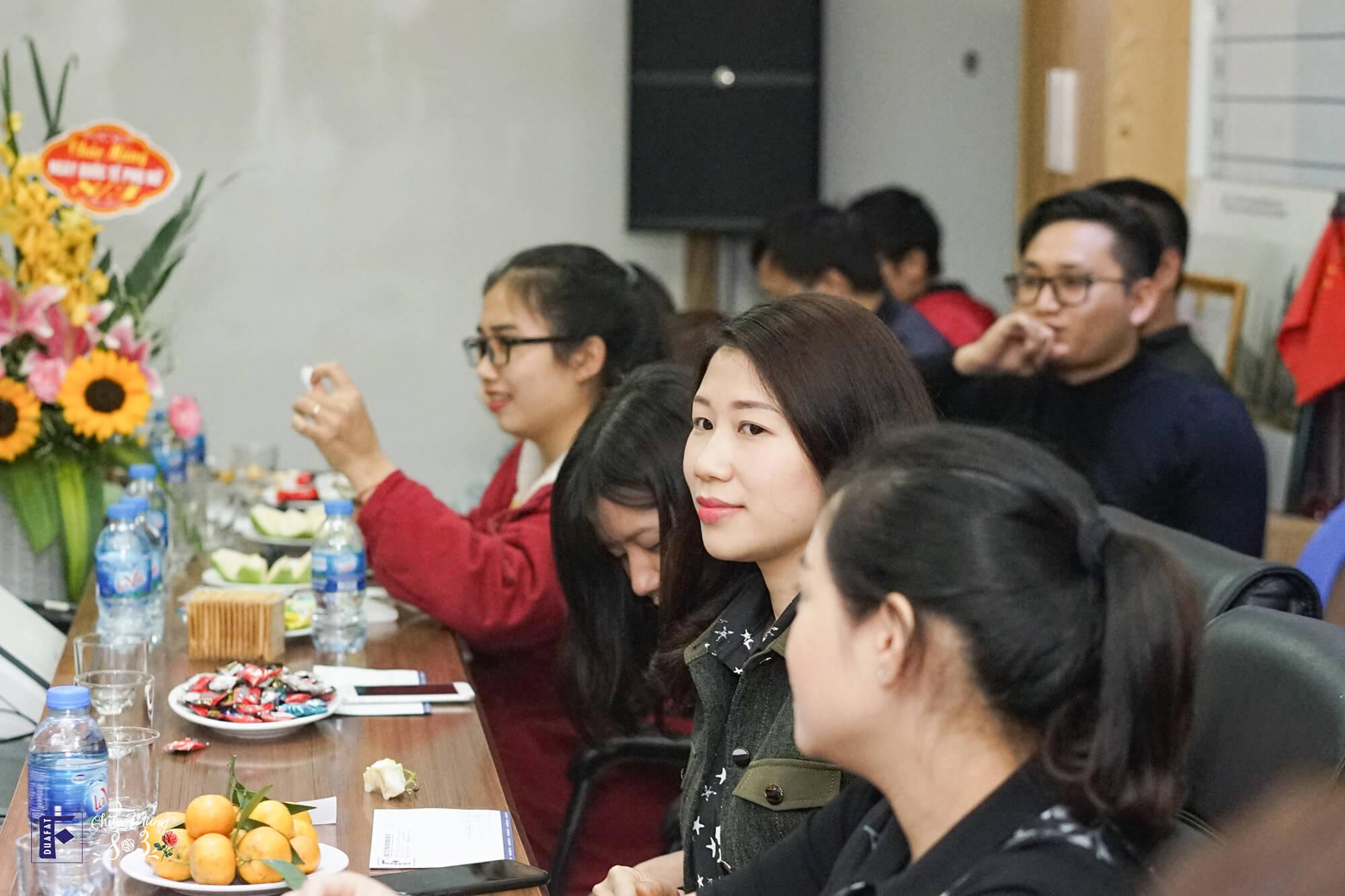 The Đua Fat beauty is very excited to take part..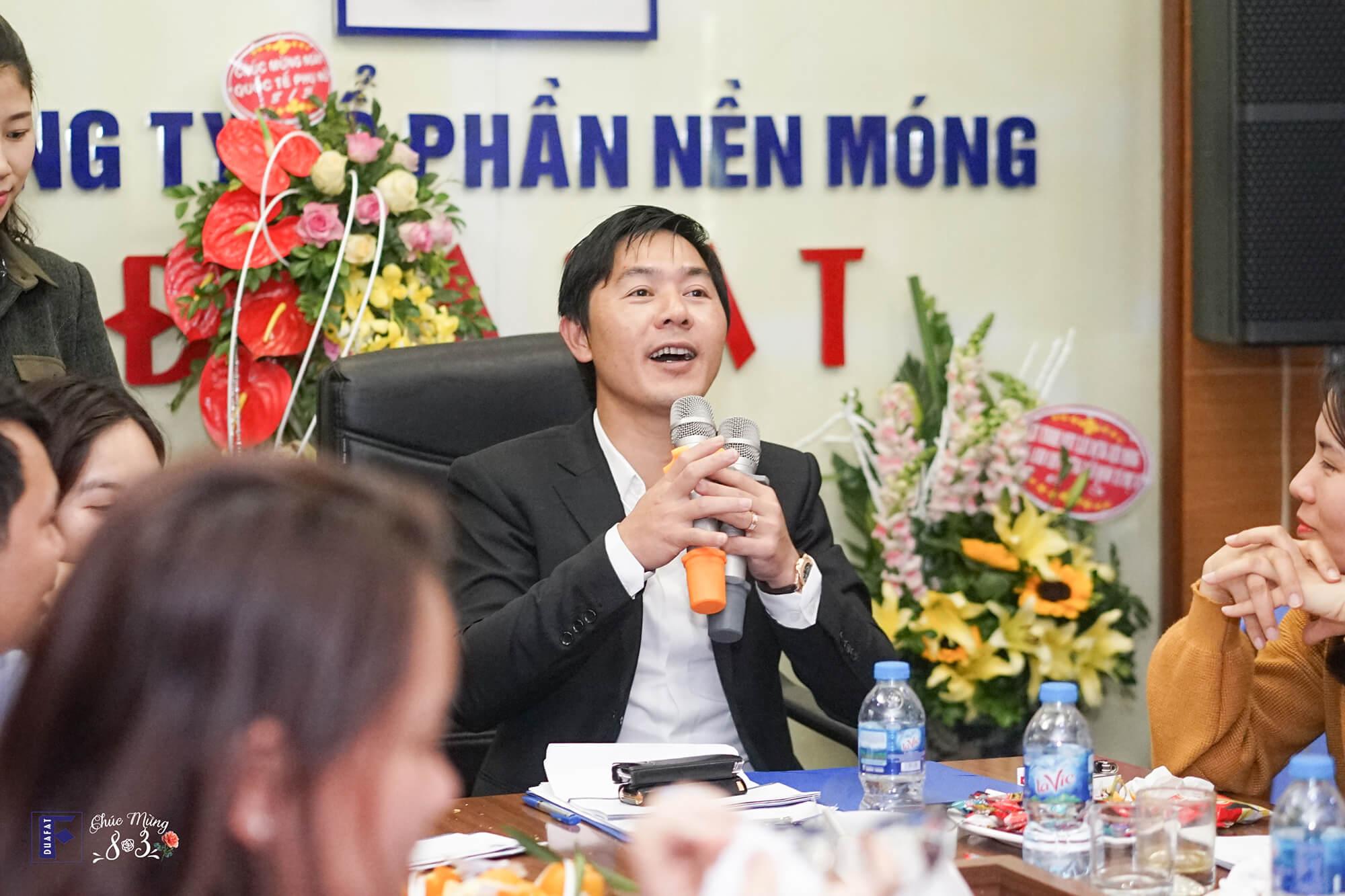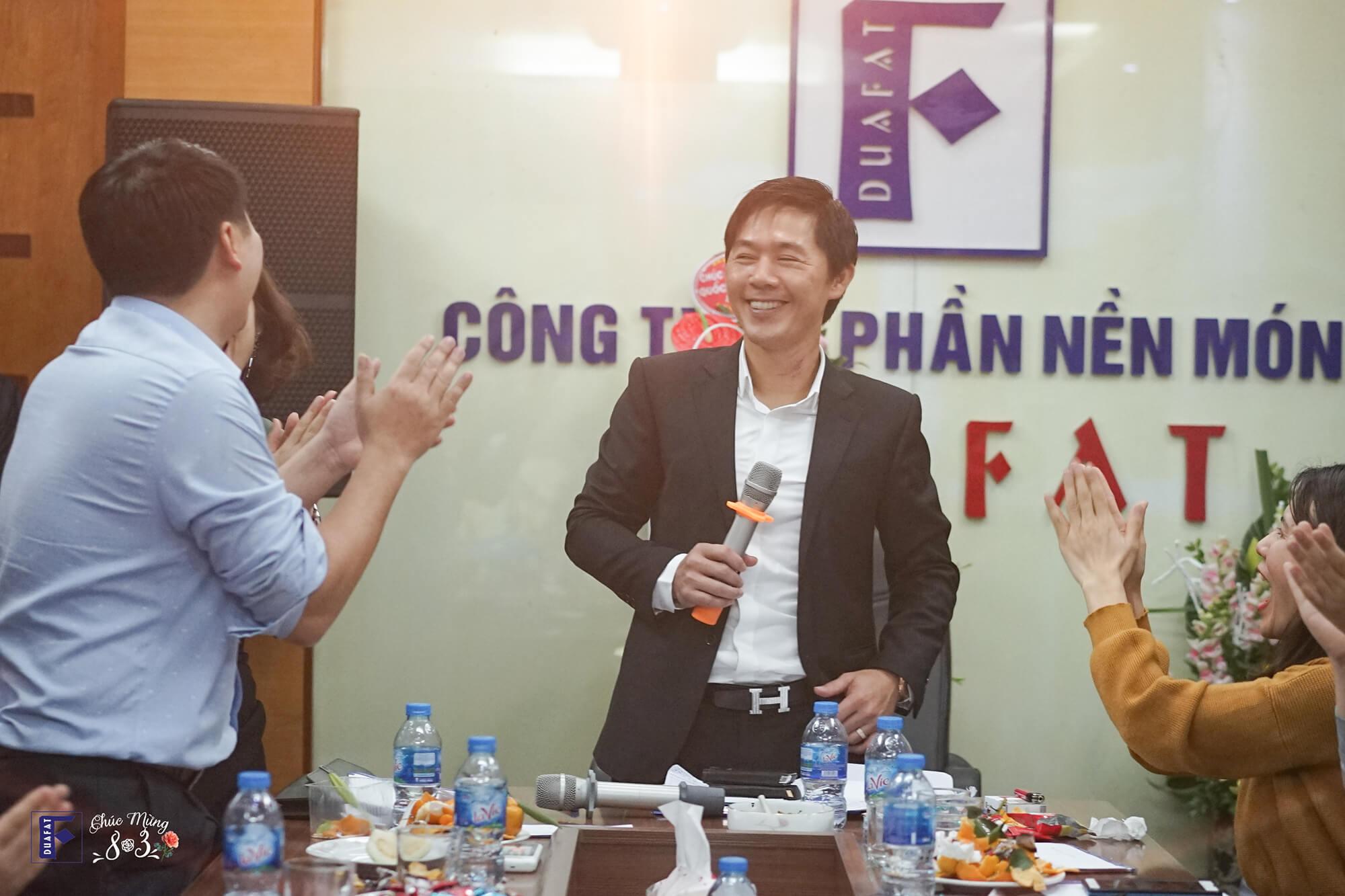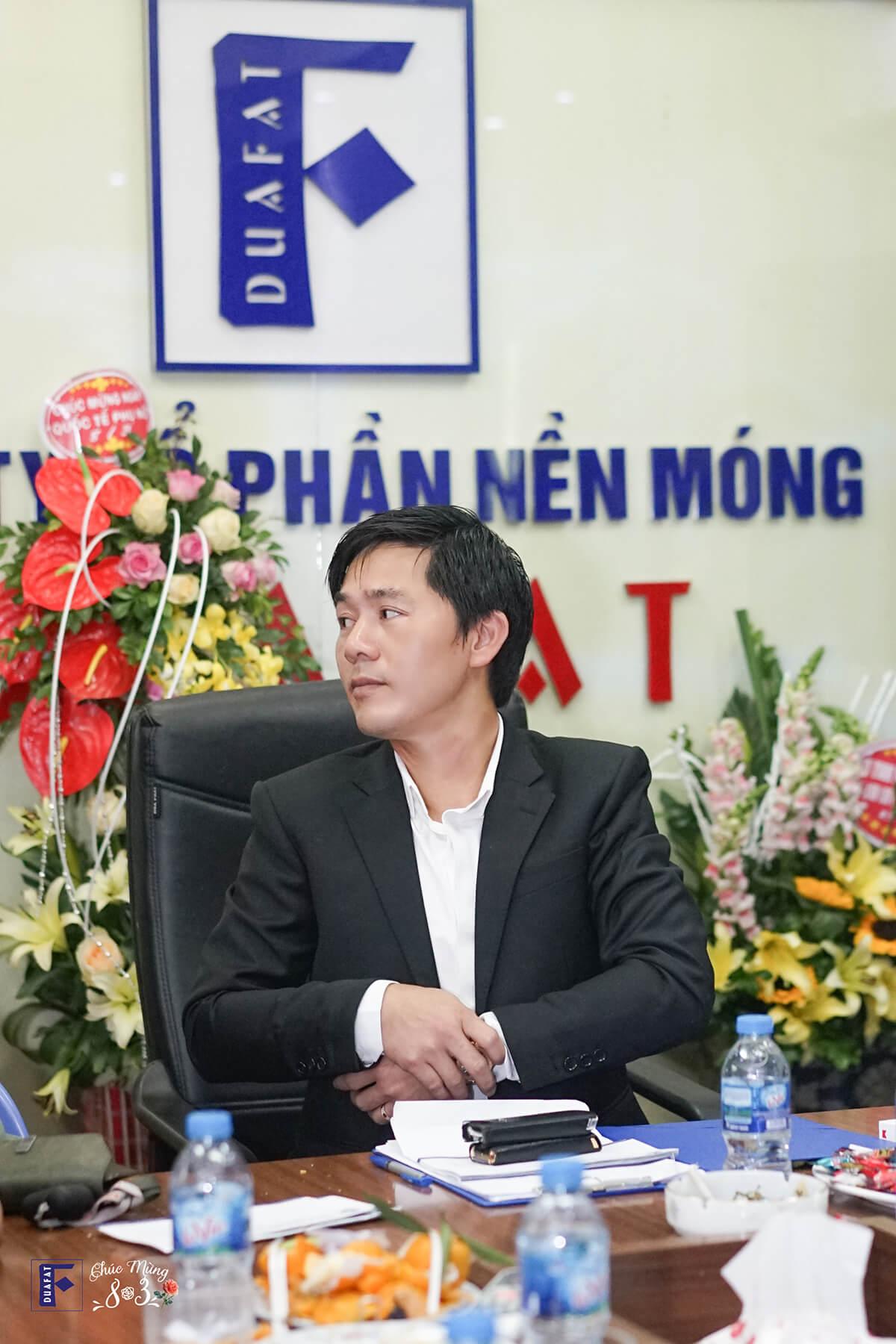 President Le Duy Hung is also very interested in being the head of Organization committee and Panel of judges.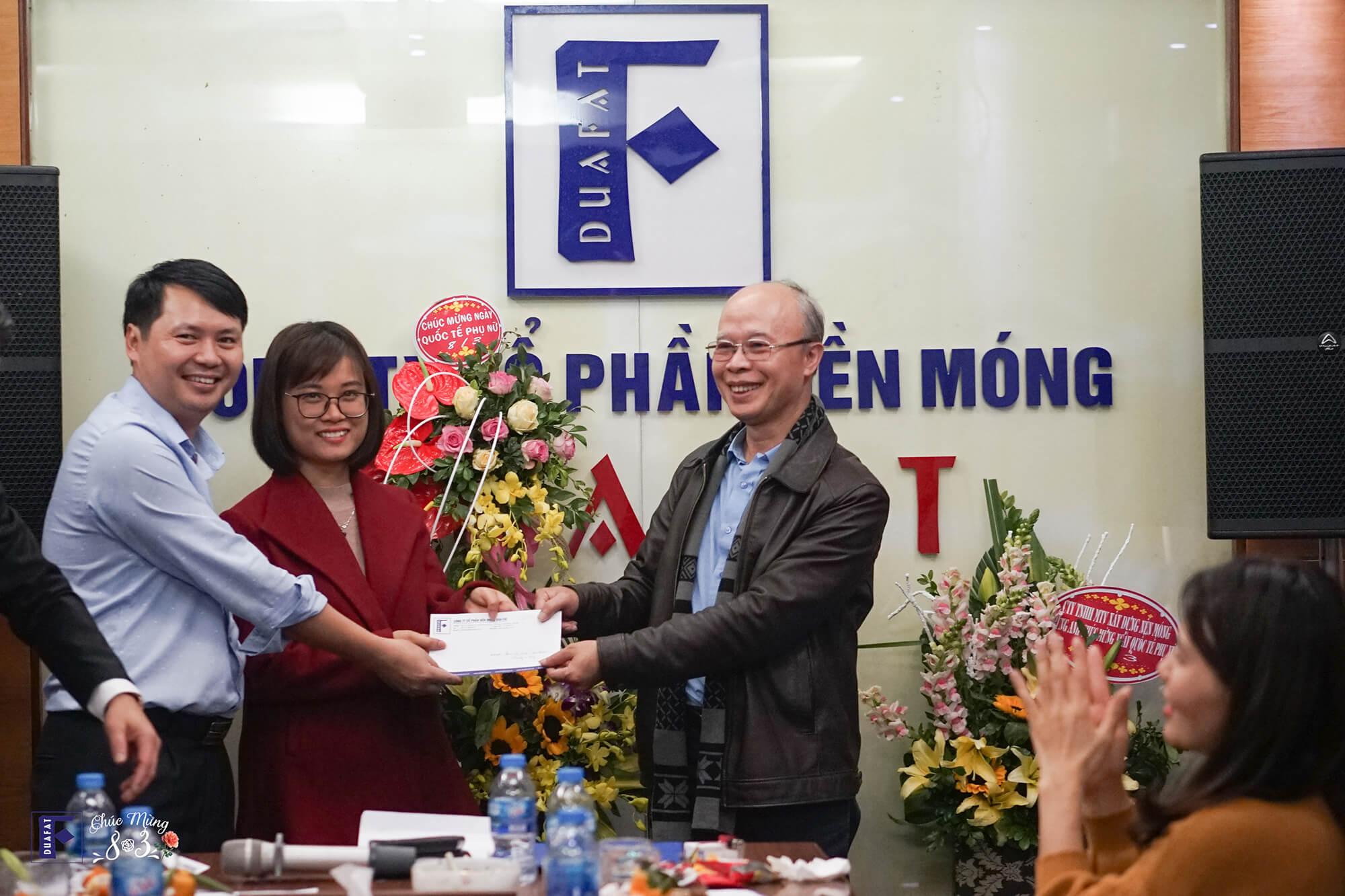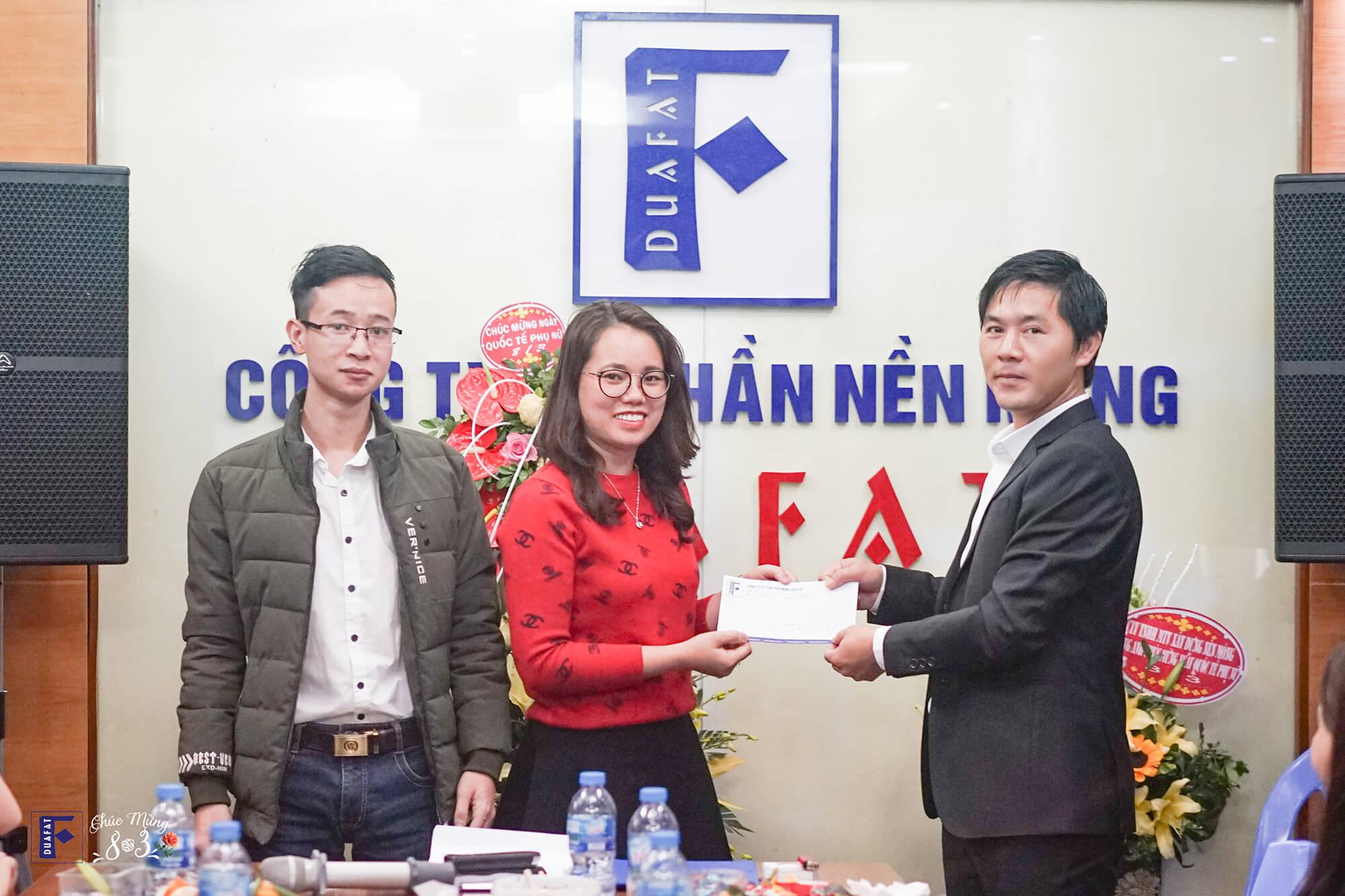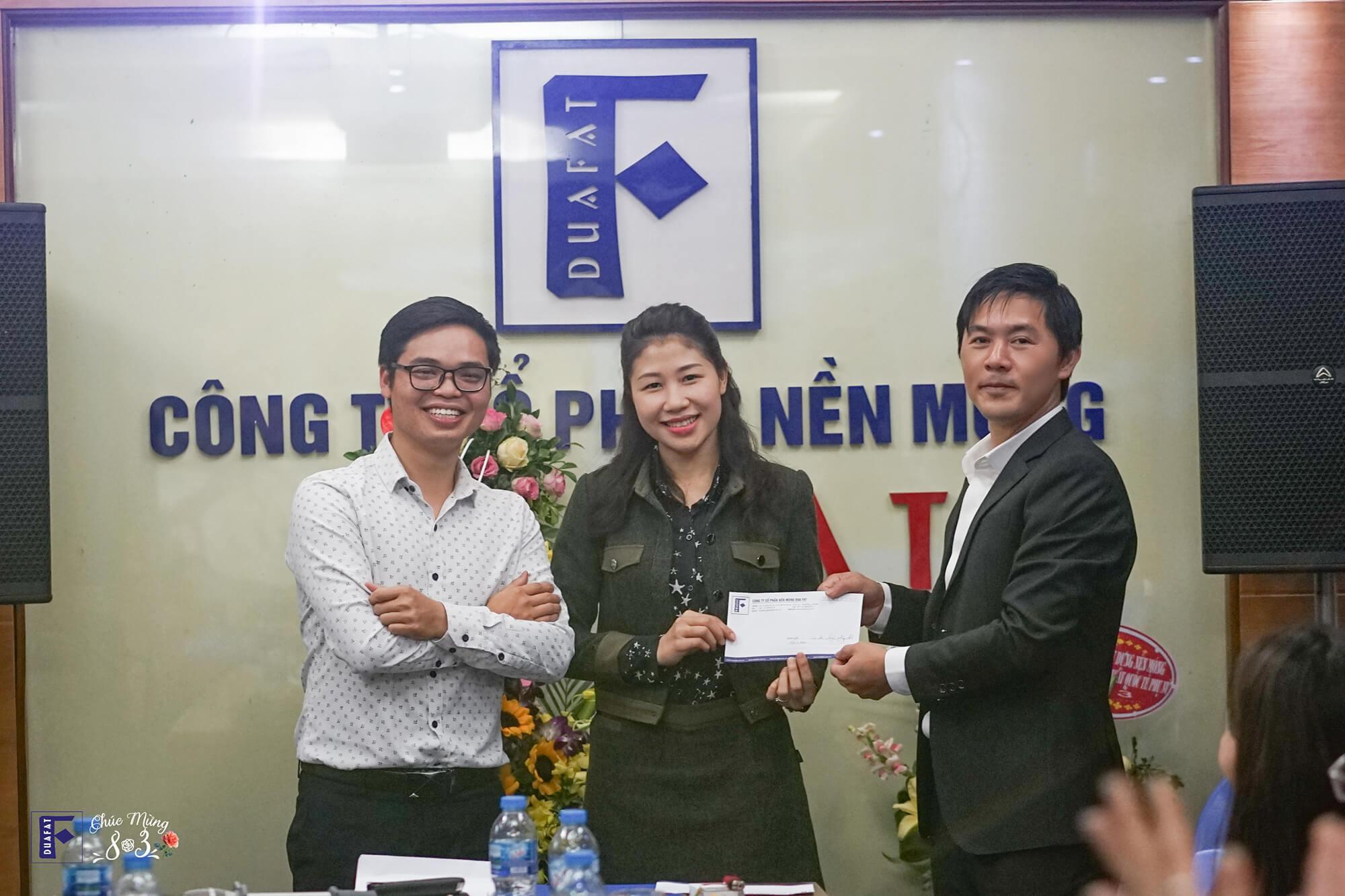 The awarding ceremony for the "couples" closed the meaningful 8.3 program of Đua Fat family.