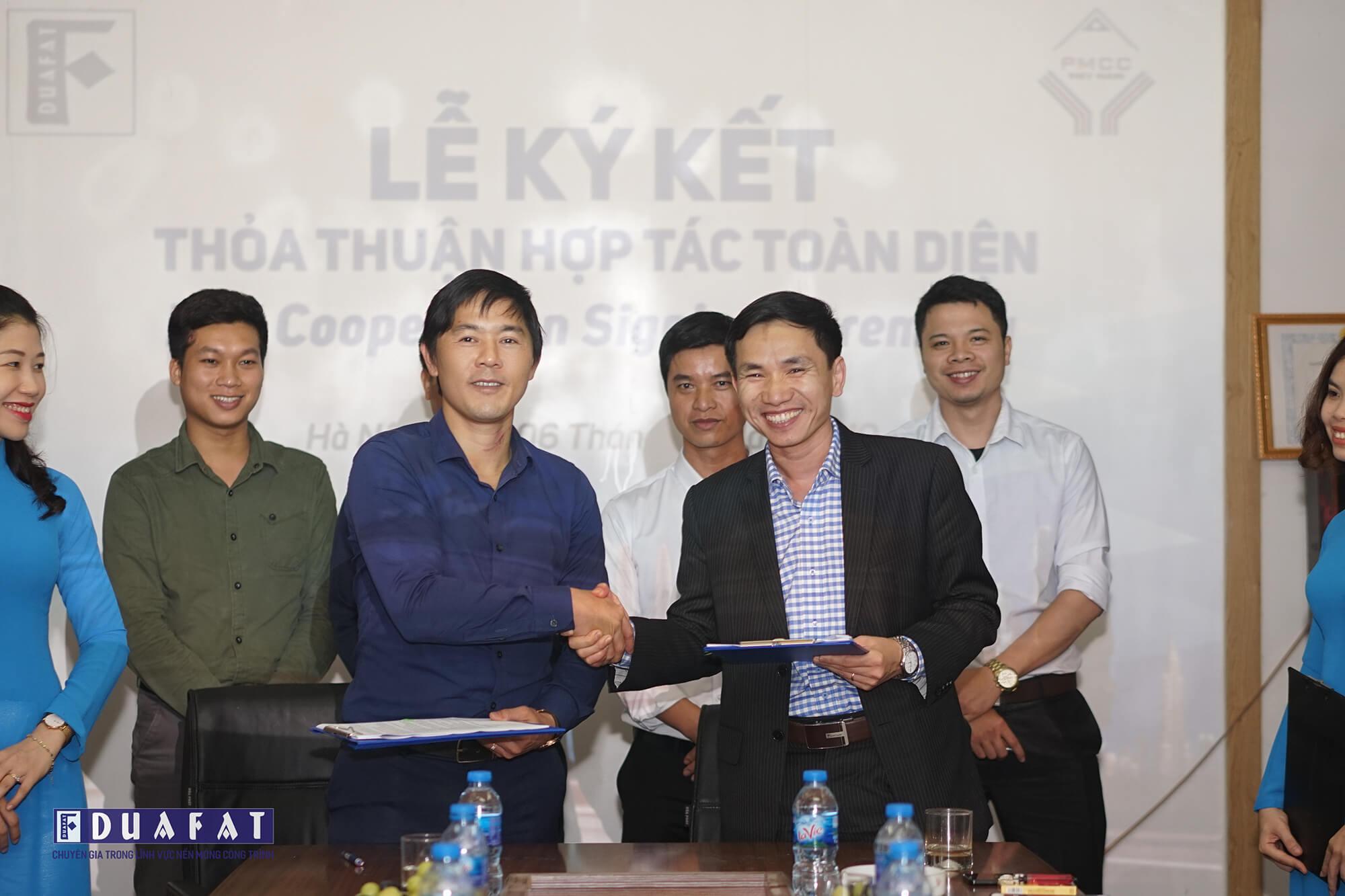 FULL COOPERATION SIGNING CEREMONY BETWEEN ĐUA FAT AND PMCC VIETNAM
In early March, Đua Fat Joint Stock Company signed an cooperation agreement with Vietnam Project Management and Construction Investment Joint Stock Company in the field of bored pile foundation treatment on the whole Vietnamese territory. This event has an important meaning and demonstrates the mutual development goals of both companies which is to become leading foundation treatment companies in Vietnam..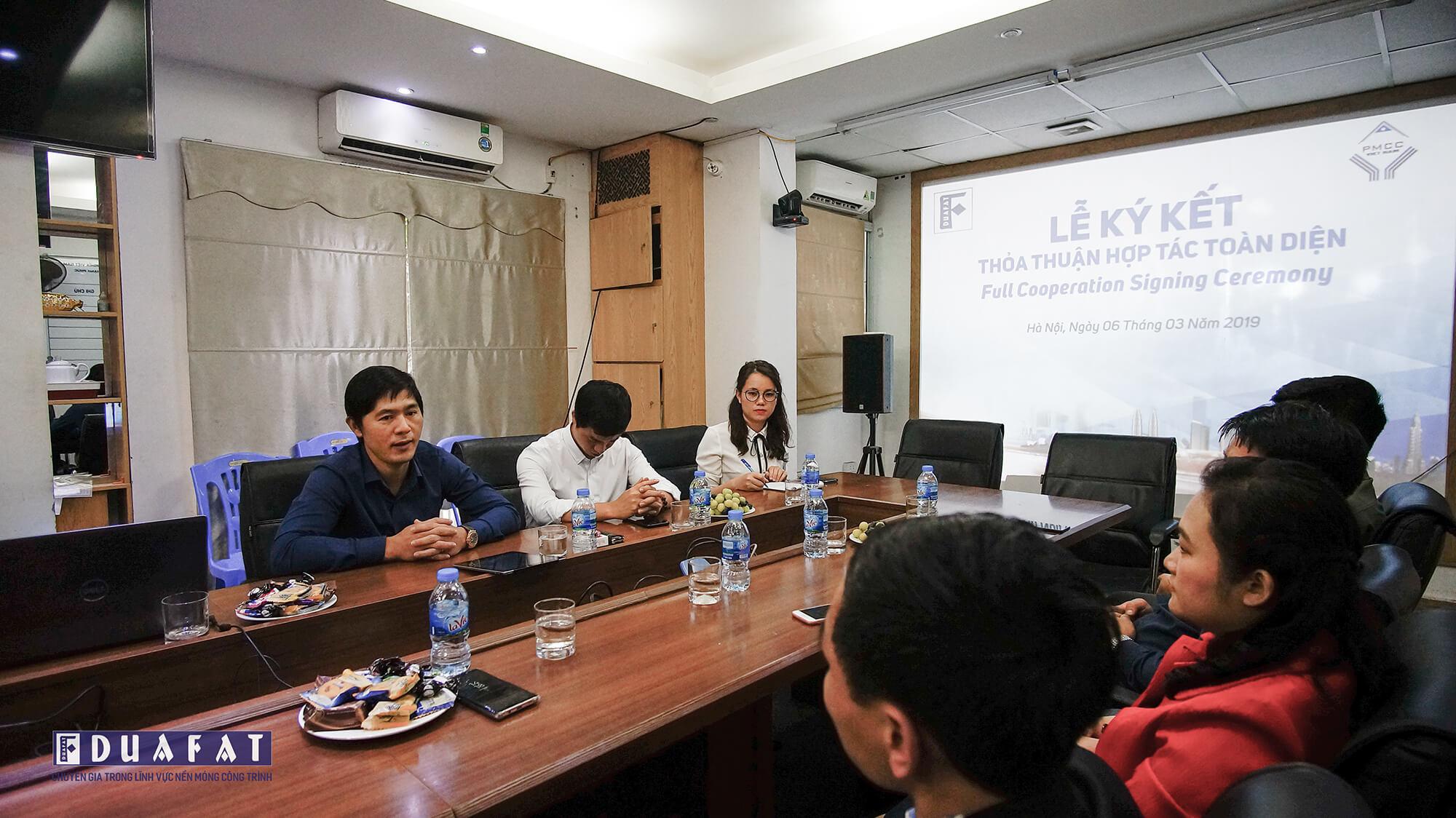 Specifically, in the signed agreement, both companies reached to an agreement on the cooperation mechanism on the main contents related to bored piles: specific stone drilling contract, common drilling contract. In particular, the two sides will together find and share new projects, work together in items of bidding documents, support each other in machinery, equipment, human resource management and distribution and other issues required by the project to make sure the implementation of contracts and commitments to owners. Through the agreements on the rights and obligations of both companies to together improve and enhance quality of works and services, ensure the progress of project, and optimize costs. Aiming at the ultimate goal is to increase the competitiveness of both companies and bring the greatest benefits and value to customers – owners throughout Vietnam.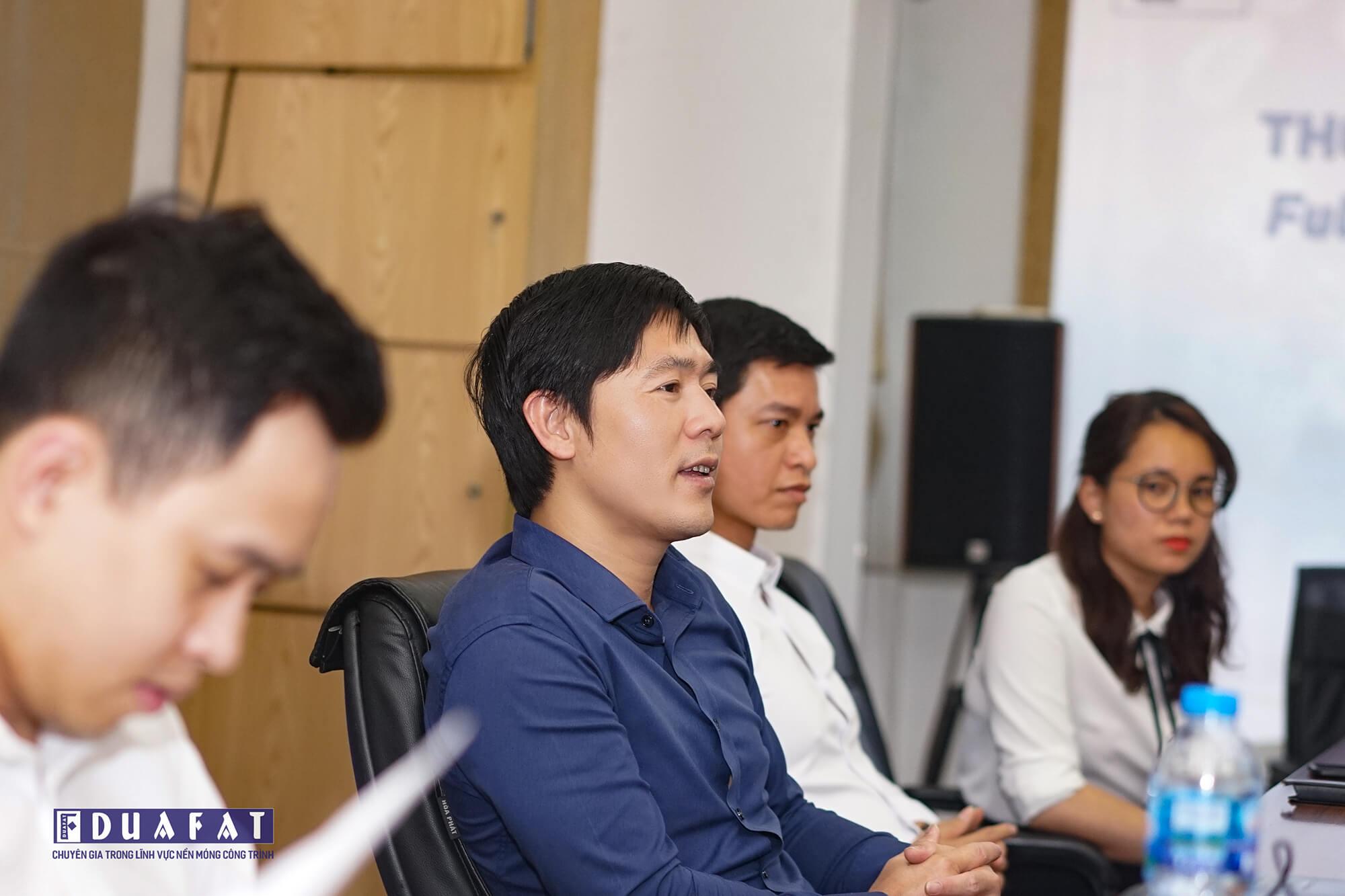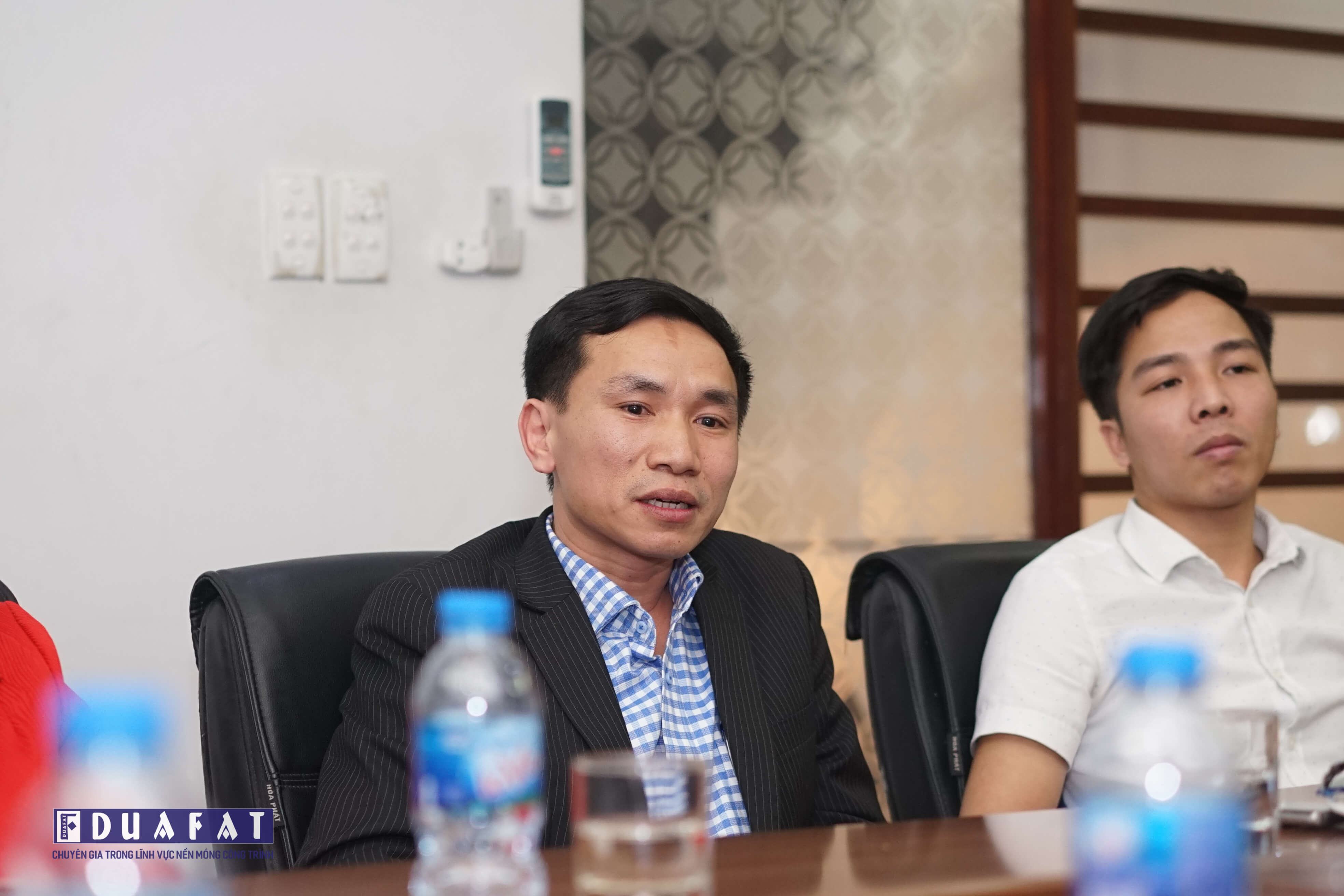 Speaking at the ceremony, Mr. Le Duy Hung, President of Đua Fat Foundation JSC, affirmed that he will create the best conditions to support PMCC Vietnam in construction machinery and equipment, bidding capacity profile and finance so that they can develop together. In the short-term, The 4.0 management foundation of Đua Fat will be made full use of create a common database. Information exchange system ERP of Đua Fat will be shared with all PMCC staff, which contributes to shorten the synchronization time of work and human resource. It is possible to immediately carry out joint cooperation projects between the two company in the fastest, scientific and most effective way.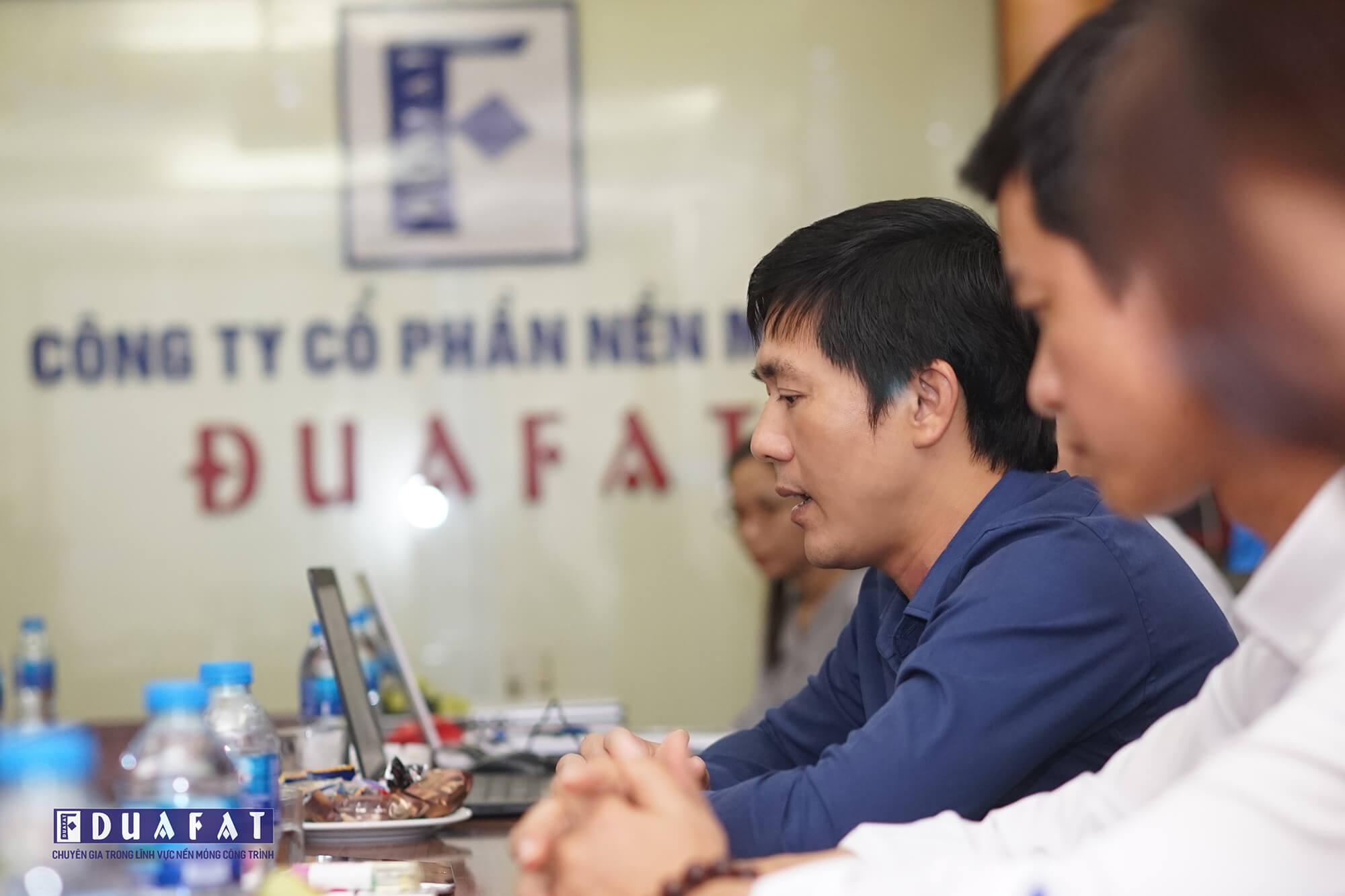 PMCC Vietnam is a construction company specializing in the fields of supervision consultant, hydrological exploration, geological survey and foundation treatment.
With many similarities in the field of operation, with the highly qualified team and advanced technology, experience in deployment capacity, the cooperation will open great opportunities for both, help to strengthen the presence of two sides and dominate the domestic and foreign market in the context of fierce competition.