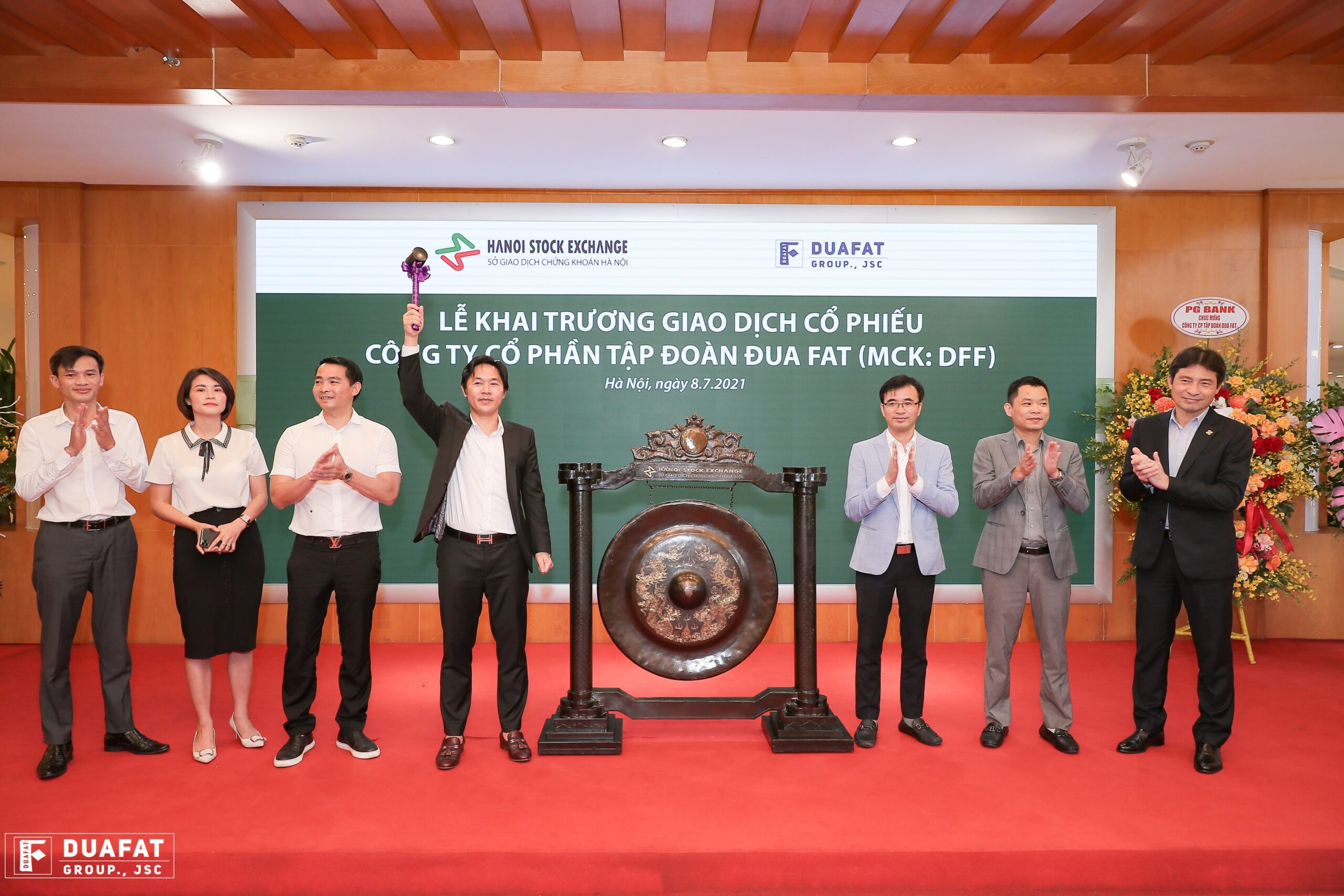 On 08/07/2021, Hanoi Stock Exchange (HNX) held the opening ceremony of stock trading registration for Duafat Group Joint Stock Company under Decision No. 316/QD-SGDHN of June 30, 2021, officially put 40,000,000 shares into trading on the UPCoM market with the stock name: Duafat Group JOINT STOCK COMPANY, transaction code: DFF and the offer price is 14,900 VND / share.
Duafat Group Joint Stock Company was established on June 29, 2009, operating mainly in the field of basic construction, foundation infrastructure, wharf construction, and wind power at sea. Over 12 years of establishment and development, Duafat has now risen to become a leading company in the field of foundation construction, with a charter capital of VND 400 billion. In 2020, although the domestic economy is affected by the Covid-19 pandemic, the company's profit after tax is still guaranteed to reach VND 23 billion and is moving towards completing its business plan in 2021.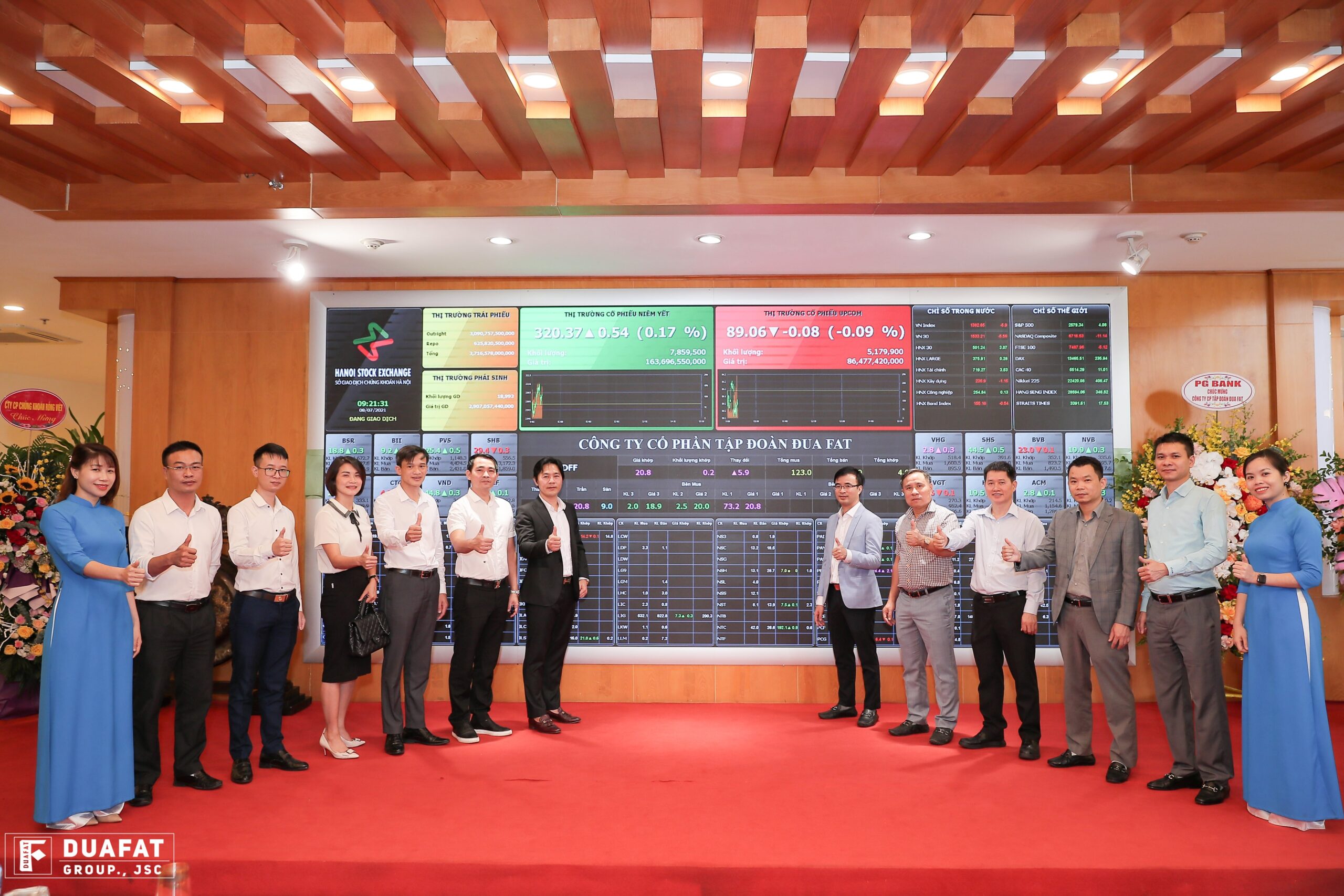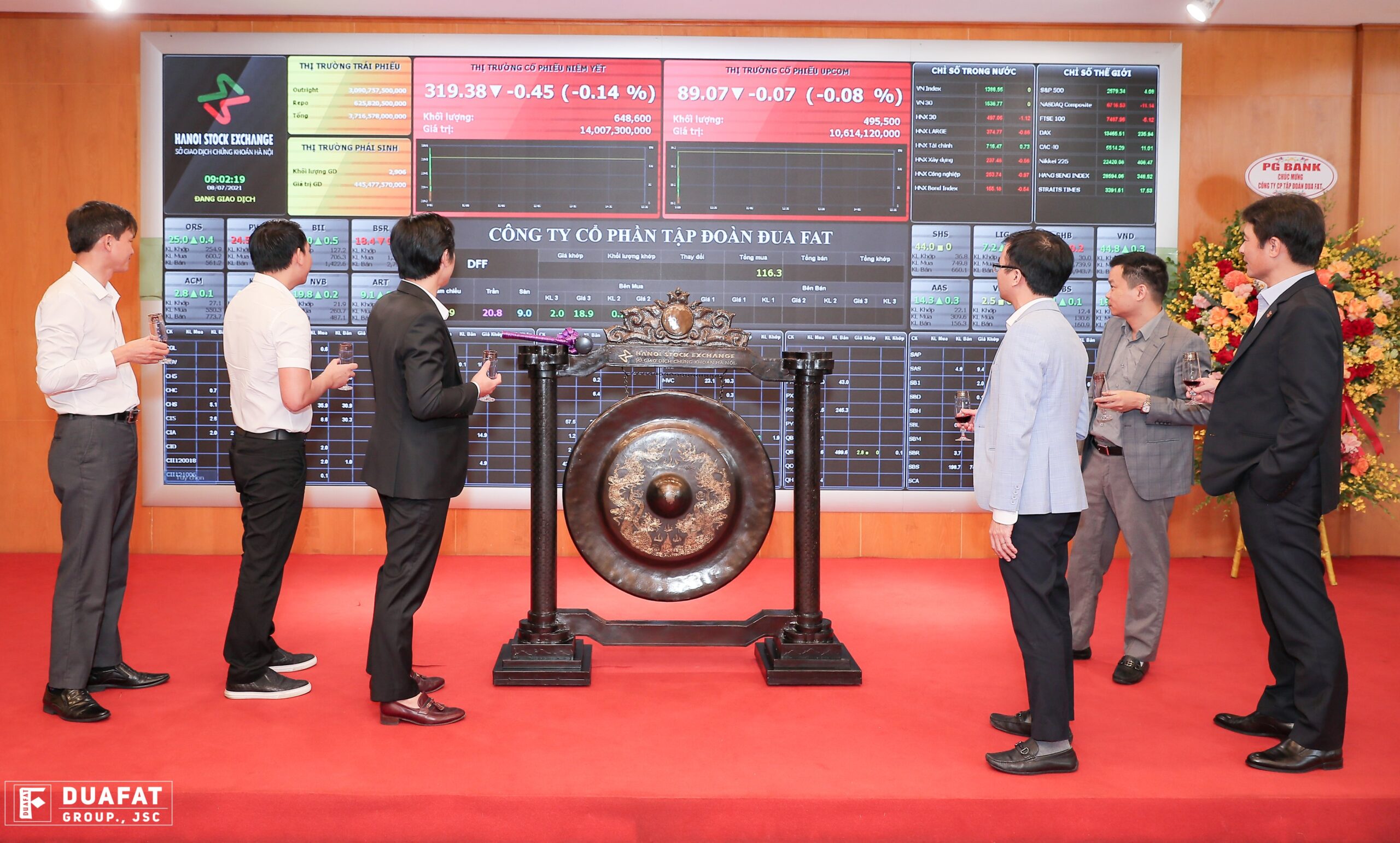 Racing to UPCOM has contributed to improving the capitalization of the basic construction industry on the stock market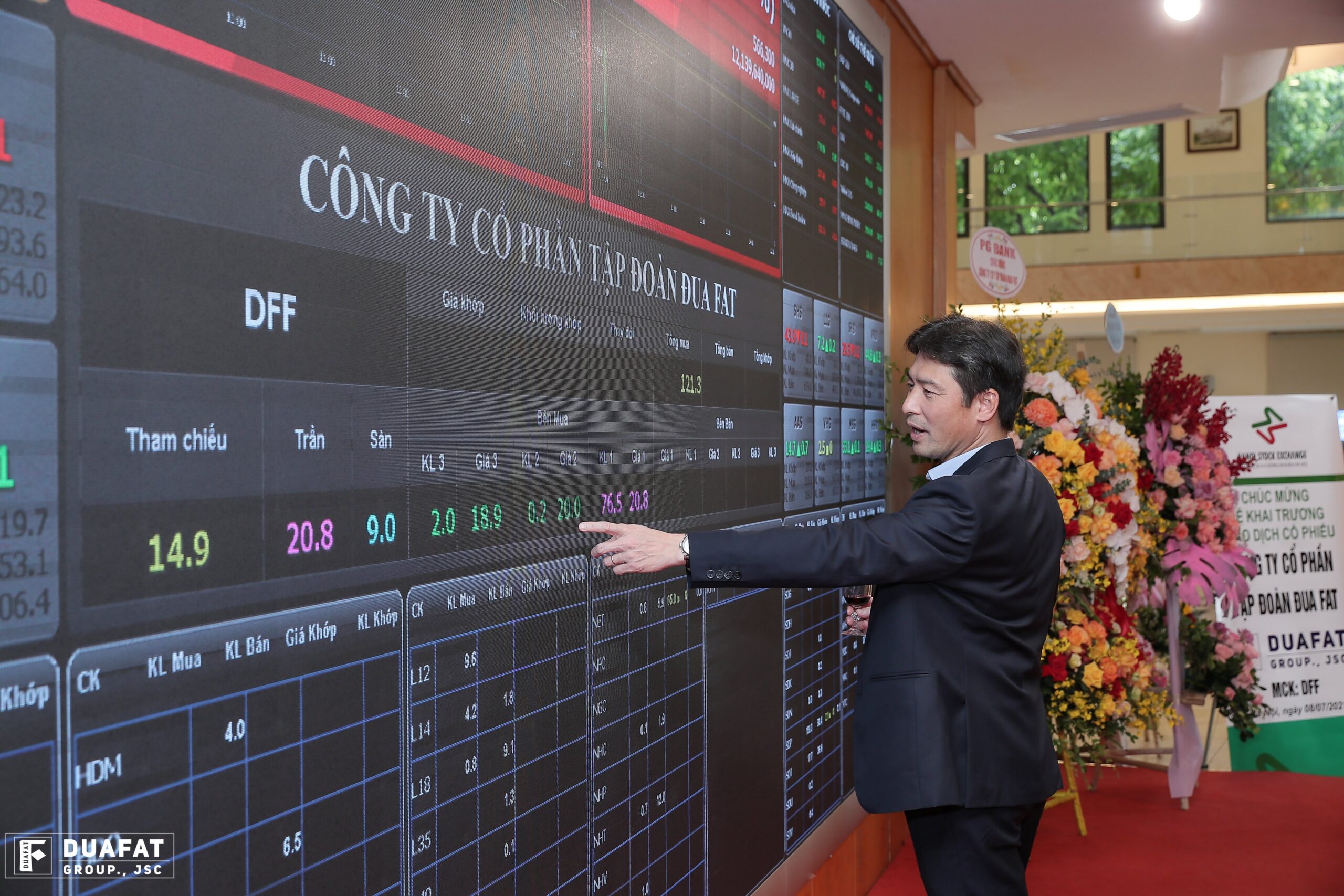 Mr. Nguyen Tuan Anh – Deputy Director of Hanoi Stock Exchange highly appreciated the potential and advantages of DFF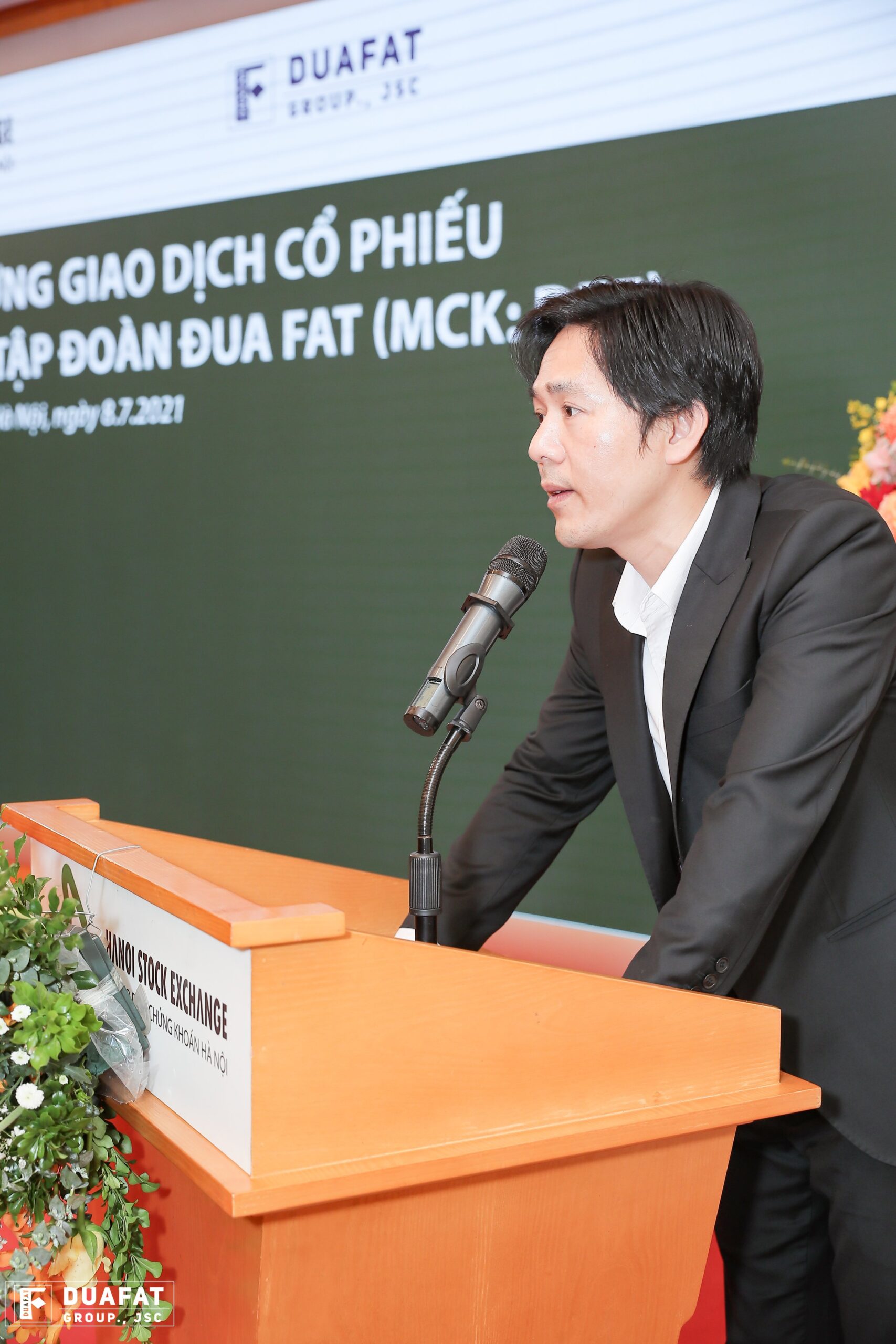 Mr. Le Duy Hung – Chairman of Duafat Group Joint Stock Company spoke at the ceremony
With a vision of the marine economy 2020 – 2030 as well as the great potential for renewable energy development in Vietnam in the new era, racing has identified this as a sustainable development direction for itself, combining a foundation of more than 12 years of experience in building the basic foundation to create a highly competent contractor. , capable of meeting all the most stringent requirements on construction and installation of works in continental shelf areas near the shore and towards works on the coast of domestic and world investors.
The official registration event on the UPCoM trading system of the Hanoi Stock Exchange is an opportunity for Duafat to increase the liquidity of stocks, officially transparent financial situation, operation situation of the Company, besides marking a new turning point in its activities, bringing DFF shares closer to investors in the market, creating favorable conditions for investors with capacity and resources to access investment, contributing to improving the capitalization of the basic construction industry in the stock market.
Contact information: Duafat Group Joint Stock Company
No. 15, Adjacent 10, Xa La Urban Area, Phuc La Ward, Ha Dong District, Hanoi
Hotline: 84 983.83.83.68 or 84 906.26.96.22
Email: company@duafat.com.vn