Full casing piles
INTRODUCTION:
Bored piles are piles where the removal of spoil forms a hole for a reinforced concrete pile which is poured in situ, using hole making method.
Bored piles are used to reinforce the ground and link with the foundation to keep the work stable.
Construction technique of bored piles without drilling fluid is the construction of concrete piles using bucket and casing. During the drilling process, the wall of the excavated pit wall is stabilized by a swivel wall downward to the bottom of the hole, or until the rock hits the hard rock which cannot be lowered.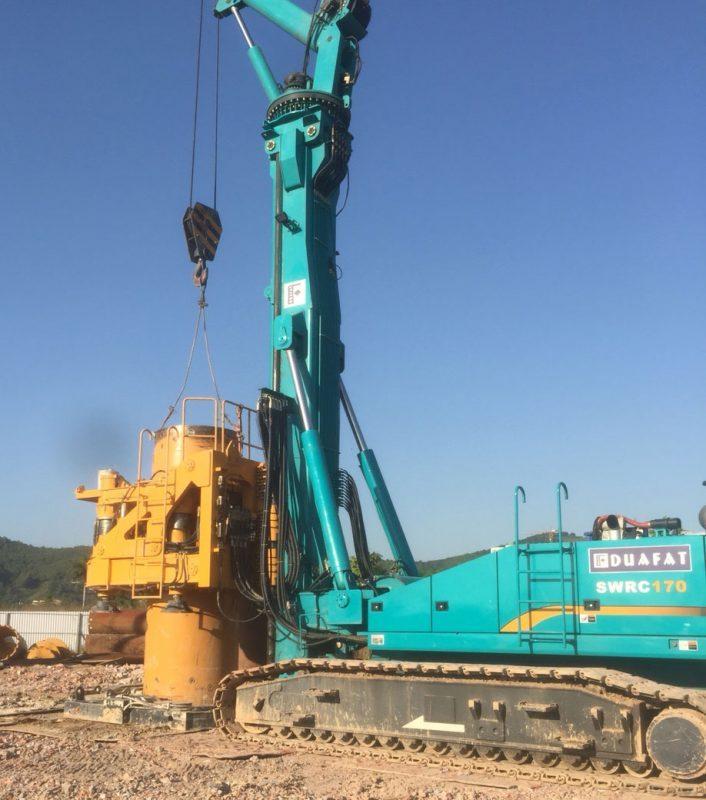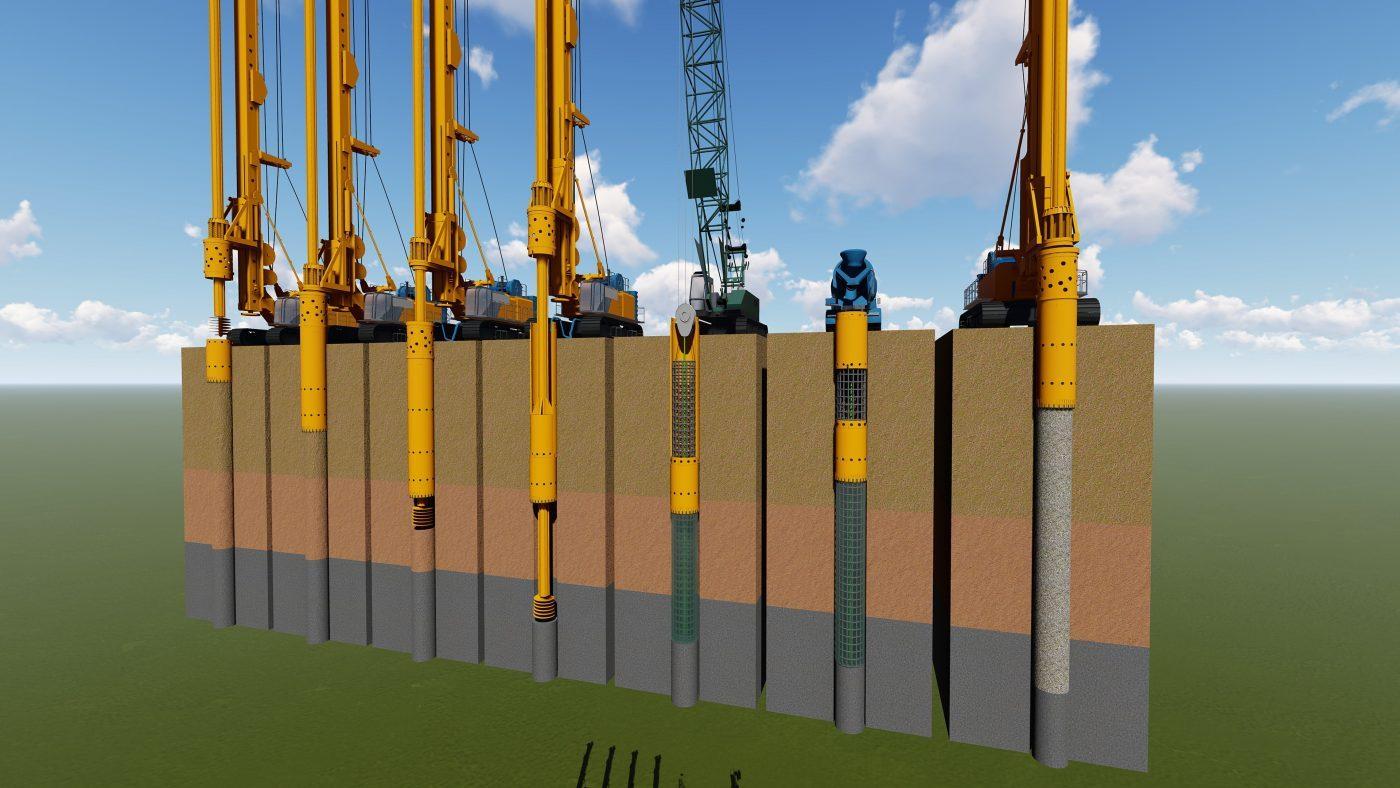 THE CONSTRUCTION PROCESS OF BORED PILES INCLUDES THE FOLLOWING STAGES
Step 1: Prepare work;
Step 2: Locate the pile;
Step 3: Drill and lower of the casing;
Step 4: Handle sediment;
Step 5: Lower the steel cage;
Step 6: Pour concrete;
Step 7: Remove the casing.
APPLIED GEOLOGICAL CONDITIONS
Ground drilling into geology meeting the hard rock
Ground drilling with Karst geology
Terrestrial normal geological drilling.
Secant pile.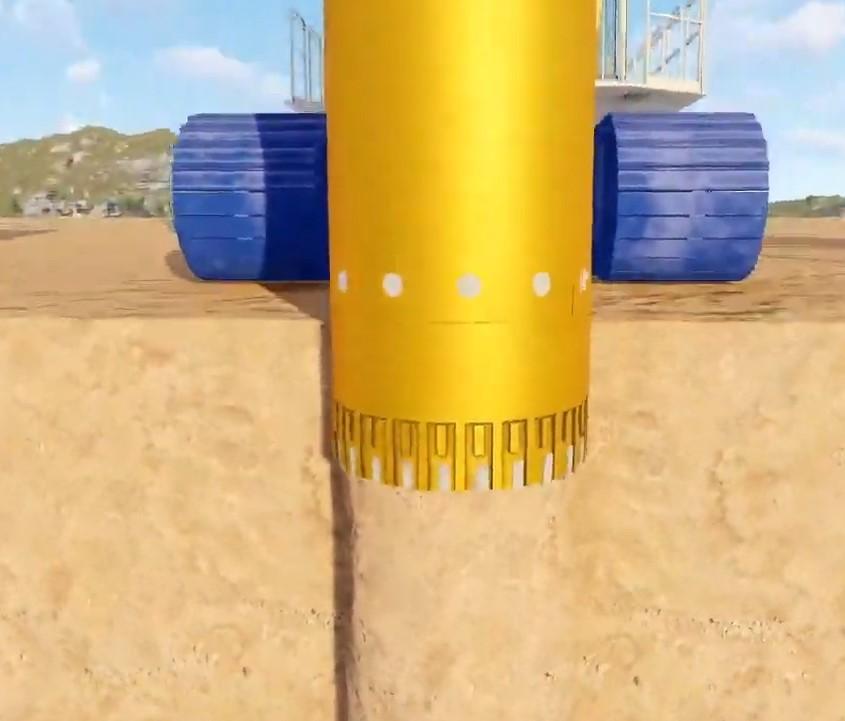 COMPARING TECHNOLOGY CONSTRUCTION

No.

content

Construction technology

Solution drilling

Full casing drilling

1

Casing

Wall length 6-12m, wall thickness 10-12mm, domestically produced

Modular wall 3m, 2m, 1m. Linked together by high strength bolts. Imported wall, made of high-strength steel.

2

Length of casing string

Reduce the length, ensuring that the casing is 50 cm higher than the natural ground

Lower the casing to the surface of the rock layer. Ensuring tit passes through complex geological layers

3

Drilling fluid

Use Bentonite or Polymers fluid

Use water

4

Errors in pile verticality

1%

0.50%

5

Precipitation

The process of settling sediments takes time (especially with the multi-layer geology of sand). The sediment level is high (≈10 cm).

Without wasting treatment time, the sediment level is low (≈2-3 cm).

6

Concrete

Not good control of quality and quantity of concrete. Concrete is mixed with the solution, promoting only 80% of the strength to bear the force

Good control and quality and volume of concrete. Concrete is not mixed with solution, promoting 90-95% strength to bear strength.

7

Lower the steel cage

Construction time is longer. The process of lowering the cage: based on the wall of the borehole, causing a lot of sedimentation and it is possible that the cage cannot be lowered due to the non-straight direction.

Fast execution time because the steel cage is lowered mainly in steel pipe (casing pipe) and does not cause sediment.

8

Water Environment

Contaminate groundwater and adversely affecting the surrounding water system

Friendly and protect the water environment.

9

Construction ground

The ground is muddy, clayey and difficult to control about the cleanliness of the ground

The ground is well controlled, always guaranteed to be dry and constructed smoothly