On April 28, 2020, the groundbreaking ceremony of Cua Luc 1 Bridge Project – The Project is in the general planning of Ha Long city which approved by the Prime Minister on intending to develop and expand urban space to collect attracting investment in industrial zones – has been taking place in Quang Ninh city.
Once again, Duafat is predestined to bridges, ports, rivers – sea. Previously, there were berth constructions with the scale of Bach Dang bridge, Hoang Van Thu bridge … Hoa Phat deep-water port, Hoa Phat Dung Quat iron and steel factory …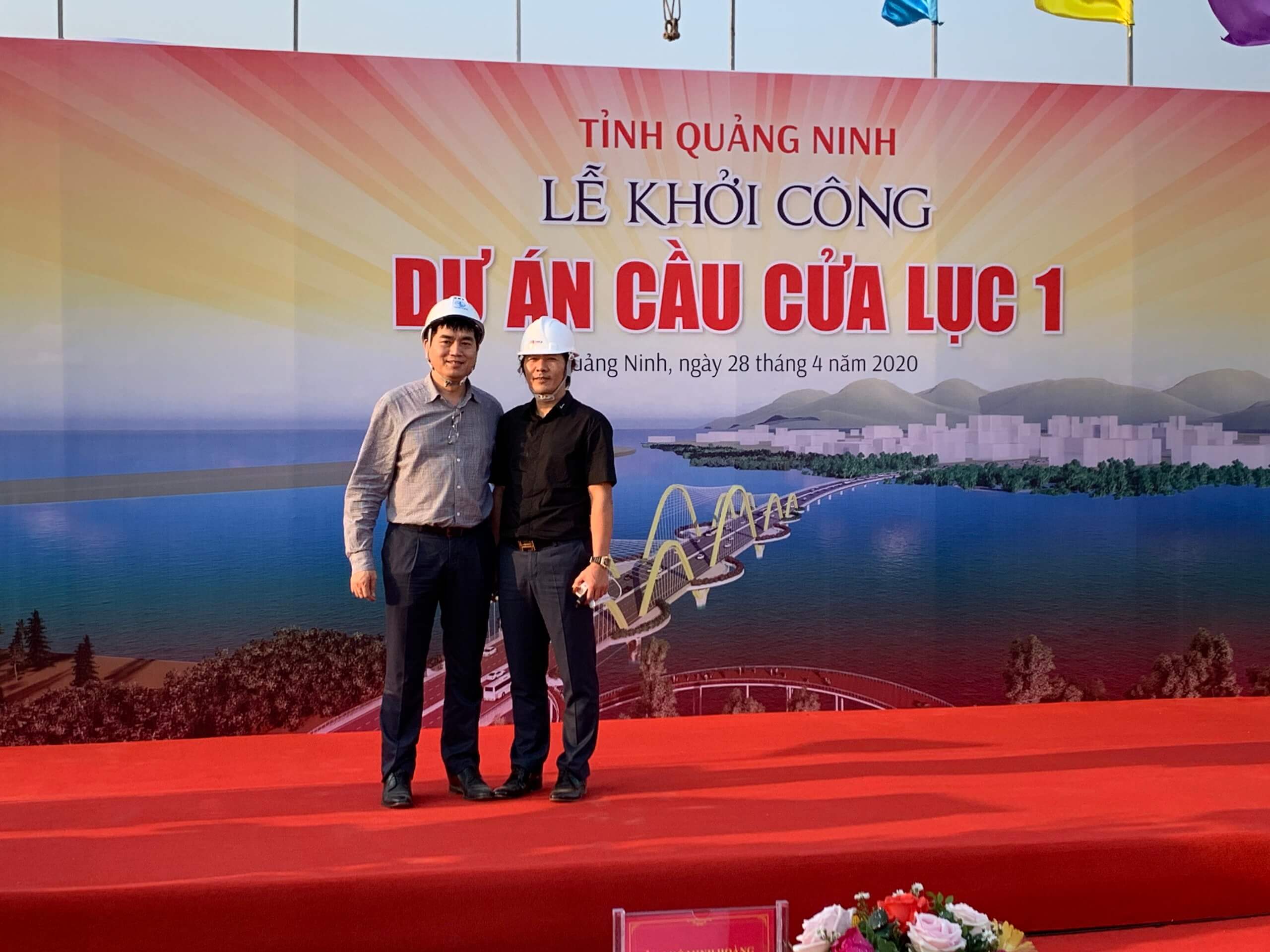 Chairman Le Duy Hung attended the commencement ceremony of the Project.
After completion, Cua Luc 1 bridge is expected to contribute to the socio-economic development momentum; minimize traffic flow through Bai Chay and Highway 18 through the inner city area of Ha Long city, ensuring the travel demand for people in the rainy season.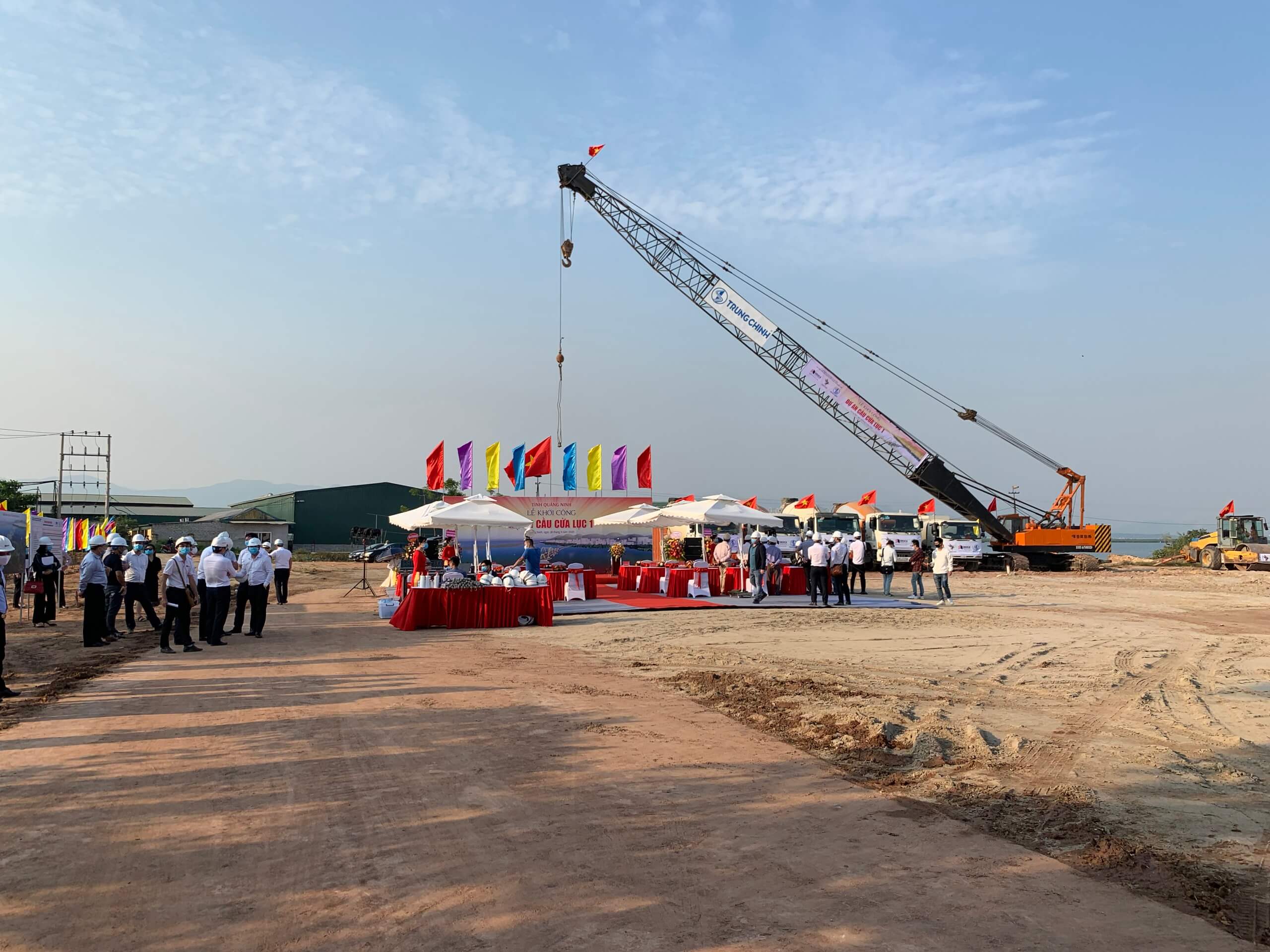 The starting point of the Project intersects the road linking Cai Lan industrial park through Viet Hung industrial park to Ha Long Van Don highway in Gieng Day area, Ha Long city. The endpoint of the Project intersects with National Road.279 at KM25 + 750 in Le Loi commune, Hoanh Bo district. The whole route length is 4,265.12m (of which: the main bridge is 290m long, the bridge leading to Ha Long is 126.1m long, the Hoanh Bo side is 469.52m long; the bridge over the planned canal km1 + 950 is 110.55m long and Km3 + 447 is 48m long; the leading road Ha Long bridge is 400.09m long, Hoanh Bo is 903.74m long; the road connecting NR. 279 is 1917.12m long).
Bridge scale: Constructing Cua Luc 1 bridge over Troi river with the scale of permanent bridges of reinforced concrete and pre-stressed reinforced concrete, the main span is in the form of concrete tube arches of the bridge deck running between; River level III, communication width BxH = (40.0×7.0) m; Design load HL93, pedestrian load 3×103– MPa, design frequency P = 1%; level-VII earthquake  (according to scale MSK-64); Bridge width 33.1m, 06 lanes.
Path scale: Main urban streets; Design speed Vtk = 60km / h; calculated flood frequency P = 4%. Construction standards TCXDVN 104: 2007 and QCVN 07-4: 2016 / BXD; Scale cross section of road foundation from 30.5m to 35.5m, 6 lanes running.
Complete construction of work items: Intersection; Bridge and sewer constructions; Sidewalks, trees, electric lighting and fine art lighting; Traffic Safety.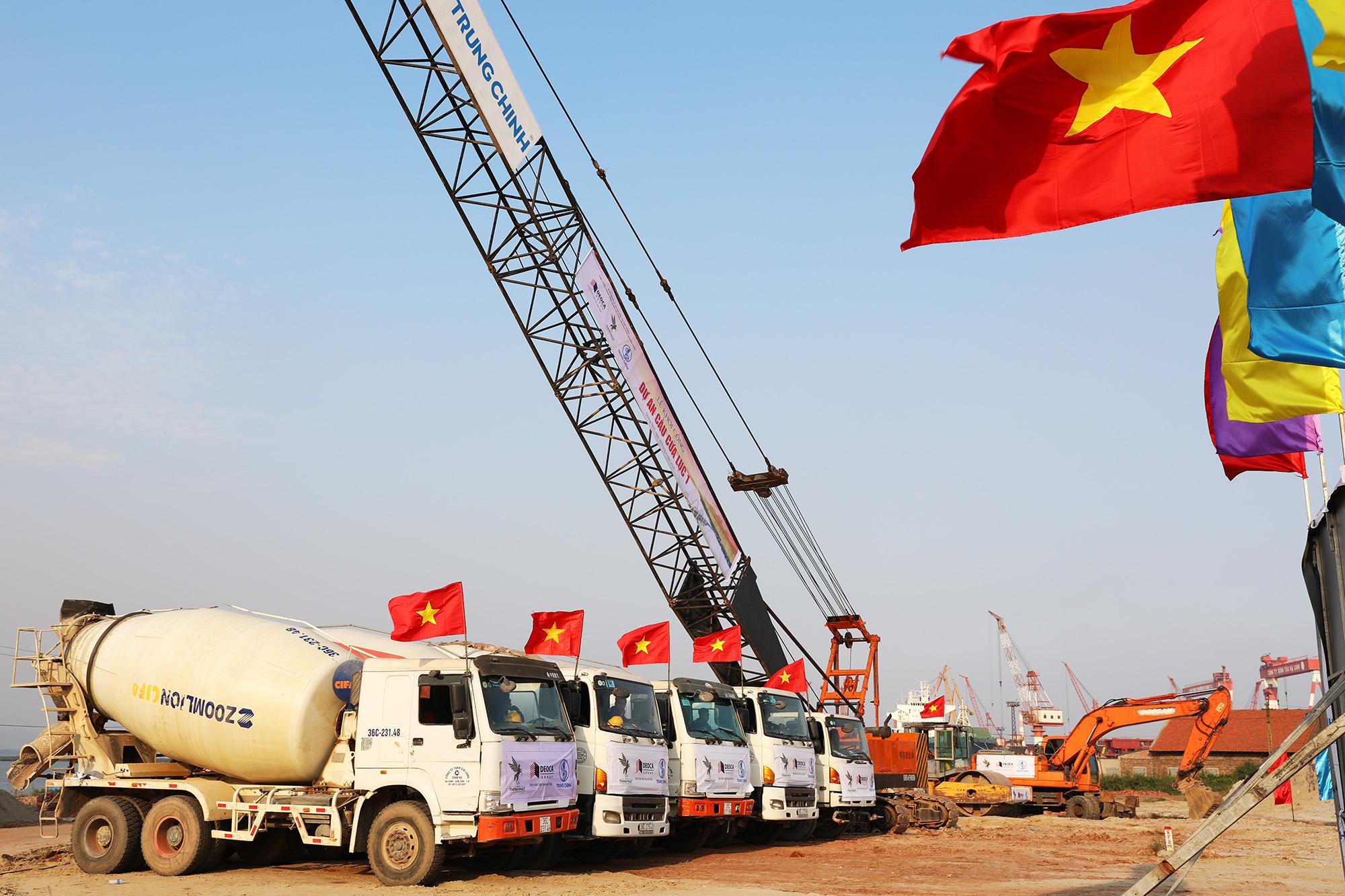 INFORMATION ABOUT THE BIDDING PACKAGE 
Contents of the bidding package

Detail

Constructing of Cua Luc 1 bridge with a length of 290m
– Span diagram: (40 + 60 + 90 + 60 + 40) m, structure consisting of 5 continuous spans arched steel pipe concrete, horizontally two arched steel pipe arches spaced 26.86m apart; the bridge deck runs between the main and horizontal beams made of reinforced concrete connected to steel arches by a vertical cable car system.

– Extensive horizontal beam structure design combined with steel beams at pillars T3, T4, T5, T6, T7, T8 to create a semicircular landscape floor

– Bridge width is 33.1m wide, of which the width of 6 lanes (6×3.5) = 21m; width of the median strip is 1,0m; width of safety strip 2x2x0,5 = 2m; width of arch separators 2 x (0.5 + 2.0 + 0.25) m = 5.5m; width of sidewalk 2×1.5m = 3.0m; width of guardrail edge 2×0.3 = 0.6m

Building linking bridges
– Including 2 independent units, simple span including 15 Super T rhythms with pre-pressed reinforced concrete (Ha Long side with 3 spans, Hoanh Bo side with 12 spans), beam length of 38.3m

– Bridge width is 27.6m wide, in which the width of 6 lanes for driving is 6×3.5 = 21m; width of the median strip is 1m; width of safety strip 2x2x0,5 = 2; width of sidewalk 2×1.5 = 3m; width of guardrail edge 2×0.3 = 0.6m.

Constructing access roads to the bridge and connecting roads to NH279
– Investment in installments in phase 1 to ensure a cross-section of 6 lanes
Xây dựng các công trình khác trên tuyến
News: Communication Department