Manufacturer : Hitachi Sumitomo
Model : CX500
Year of manufacture : 2006
Country of manufacture: Japan
As a multinational company in Japan, Hitachi is famous for possessing many of the world's leading technology and machinery equipment, especially those specialized in the field of construction. The CX500 crawler crane that Duafat owns is also one of them. With the advantages of compact design, powerful engine system with advanced ability, CX500 has durable endurance, in accordance with the strict requirements of the vast majority of construction works today.
The main need of the CX500 possesses a lifting capacity of up to 50m, a maximum lifting capacity of 52m and a lifting speed of 100m/min. Thanks to such lifting ability, Hitachi CX500 is currently the perfect construction equipment that any unit wants to own.
With an age of less than 15 years, the Model CX500 is still a reliable device for employees and engineers of Duafat Group on construction sites today.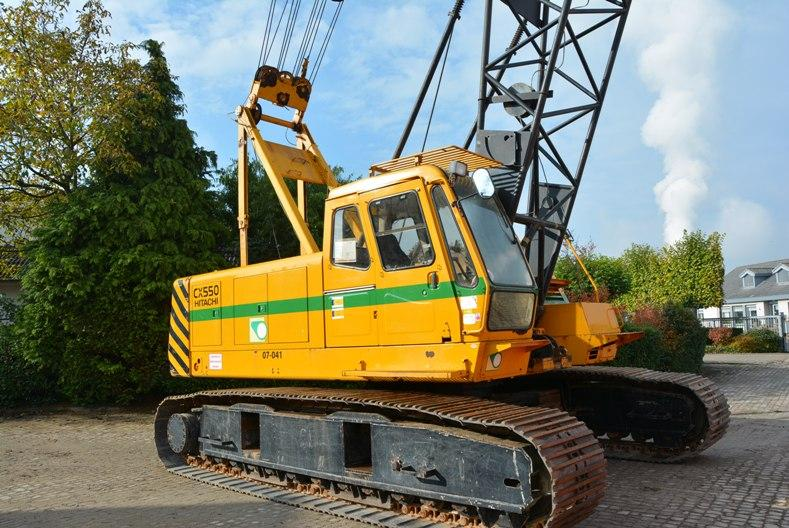 CX500 on civil construction site in Netherlands
HITACHI CX500 BASIC SPECIFICATIONS: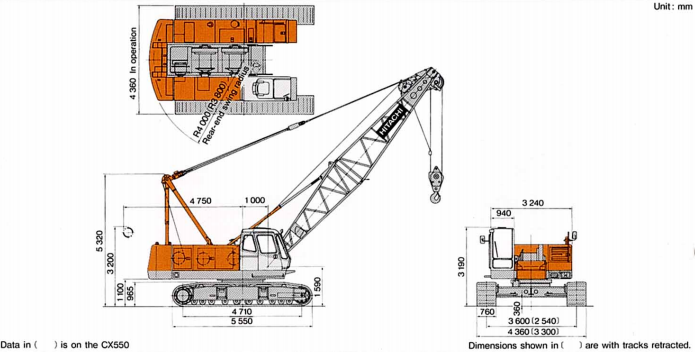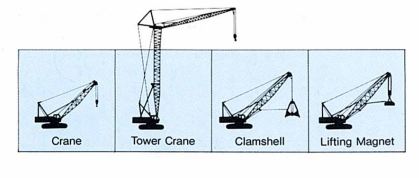 Main Specs
Main Size
| | |
| --- | --- |
| Width | 3300 mm |
| Height | 3200 mm |
Rotation Process
| | |
| --- | --- |
| Rotation Speed | 4 Vòng/phút |
| Rotation torque | N.m |
Moving Kit
| | |
| --- | --- |
| Speed | 1.7 km/h |
| The ability to climb steeply | 22 Độ |
| Pressure on the ground | 0.64 kN/m2 |
| Chain Length | 5550 mm |
| Chain Width | 3300 mm |
| Chain Hooves | 760 mm |
Winch
| | |
| --- | --- |
| Length | 10000 mm |
| Max Length | 52000 mm |
| Max Optional Winch | 6000 mm |
Main Hook
| | |
| --- | --- |
| Lift Speed | 100 m/phút |
| Lift Capacity | 50 Tấn |
Optional Hool
| | |
| --- | --- |
| Lift Speed | 100 m/phút |
| Lift Capacity | 45 Tấn |
Photos of HITACHI CX500: