Introduction
From Italy, the Soilmec SR-80 / C bored pile drilling machine is designed with a high automatic sequence, easy to transport and is completed to give the best drilling solution. The pile is deep and stable in terrestrial or underwater environments. Suitable for projects requiring high complexity and multi-purpose.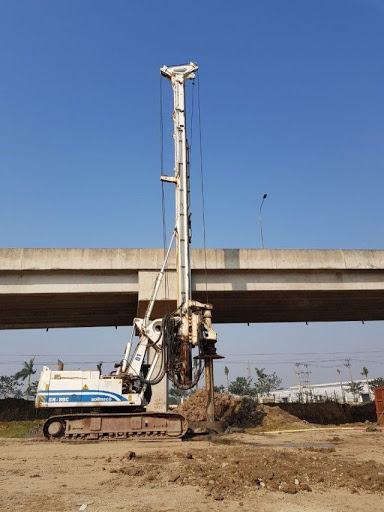 Manufacturer : SOILMEC SR-80C
Made in Italy
Model : SR-80A
Year of manufacture : 2009
Soilmec SR-80 bored pile drilling machine is specially designed with the following features
 – LDP bored pile drilling with cover is driven directly by rotary drill or optional by an oscillator provided by the unit itself dynamic transmission.
 – The SR-80C has a CAT screen control system with motor and advanced hydraulic system.
 – Bored pile wall pipe with wall pipe guide directly through drilling or choose to install the line with self-vibrating force.
Basic specifications of machine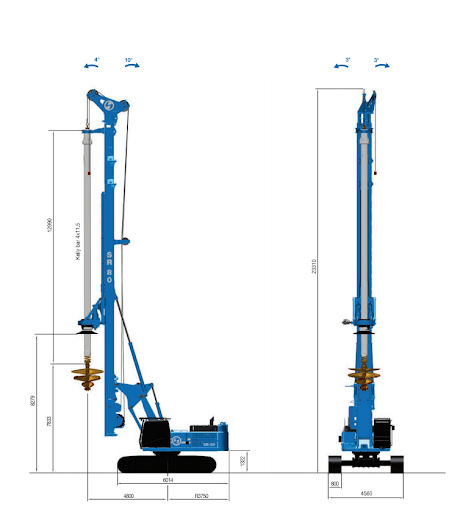 Thông số chính/Main performances

Max pile diameter

Đường kính cọc lớn nhất

mm

2500

Max cased diameter

Đường kính cọc có ống vách lớn nhất

mm

2000

Max pile depth

Chiều xâu khoan lớn nhất

m

77

Max torque

Momen xoắn lớn nhất

kNm

292

Max drilling speed

Tốc độ khoan lớn nhất

rpm

27

Spin off speed

Tốc độ xoay

rpm

150

Main winch line pull

Tốc độ tời chính

kN

260

Auxiliary winch line pull

Tốc độ tời phụ

kN

157

Engine

Động cơ

Loại/type

CAT C13 Tier 3

Power

Công suất

kW

328 @ 1800 rpm

Crowd system

Công suất cần

kN

200 / 280

Crowd stroke

Chiều dài cần

mm

13000

Main twin pumps

Hai bơm chính

l/min

2×360

Operating weight

Tải trọng hoạt động

tons

58
Field photos of the Soilmec SR80-C bored pile drilling machine: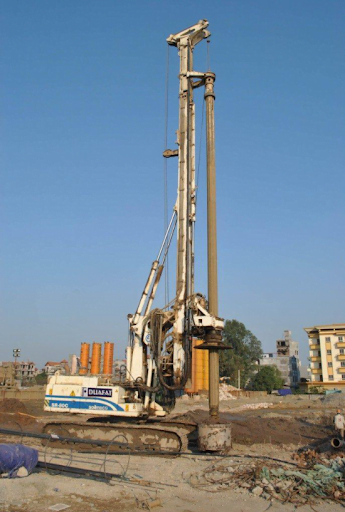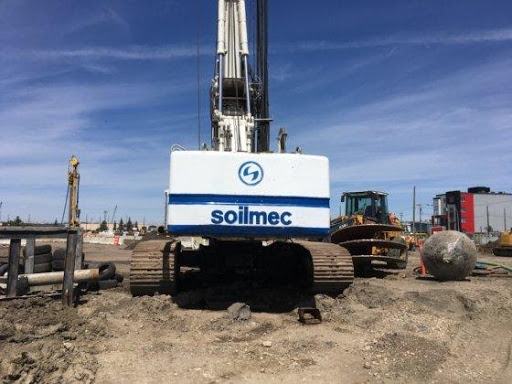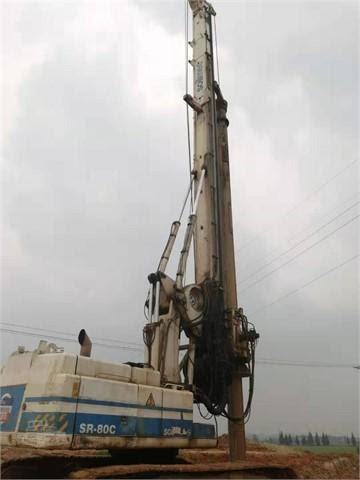 Reporter of DUAFAT's PR team