On August 25th, Ninh Thuan Provincial People's Committee, DUAFAT Group and Trung Nam Group held the Groundbreaking Ceremony of Ca Na General Seaport Project, Ninh Thuan Province (Phase 1). Especially in the ceremony, there was the appearance of Vice President of State Dang Thi Ngoc Thinh, showing the importance of the project.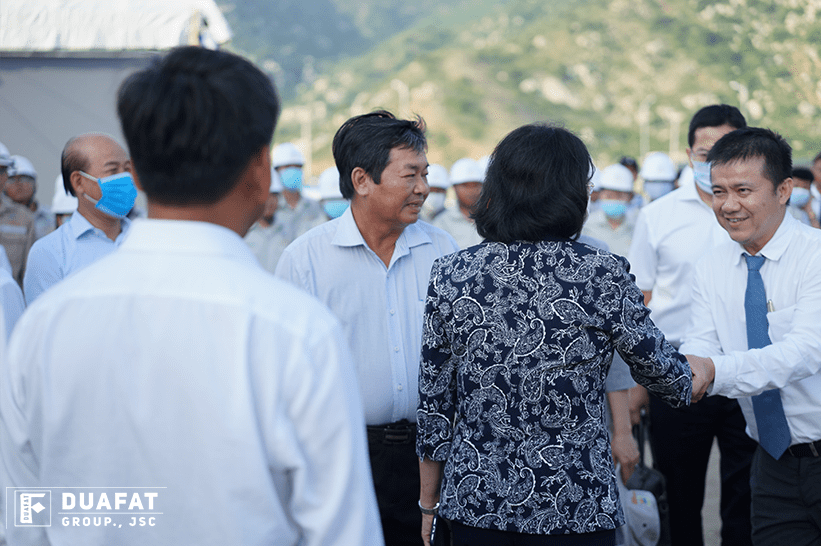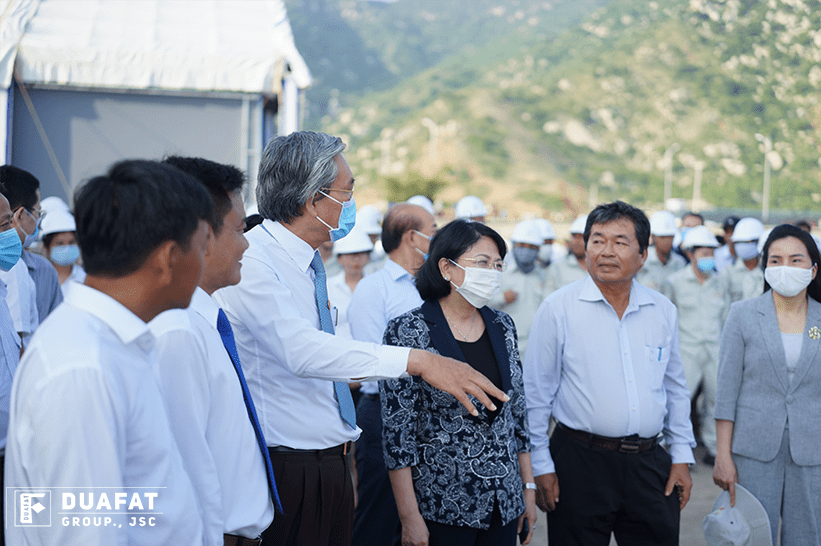 Vice President Dang Thi Ngoc Thinh during the groundbreaking ceremony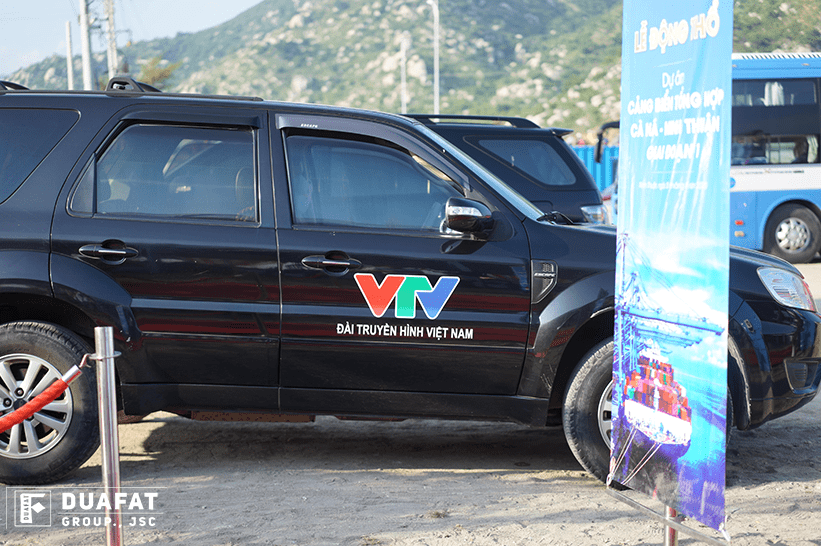 Ca Na general seaport is located in Ca Na sea area, west of Buffalo Horn's cape, in Phuoc Diem commune, Thuan Nam district, Ninh Thuan province, which is the border area between Ninh Thuan and Binh Thuan provinces. The groundbreaking ceremony took place to ensure the epidemiological prevention standards, while the Covid-19 epidemic was still unpredictable.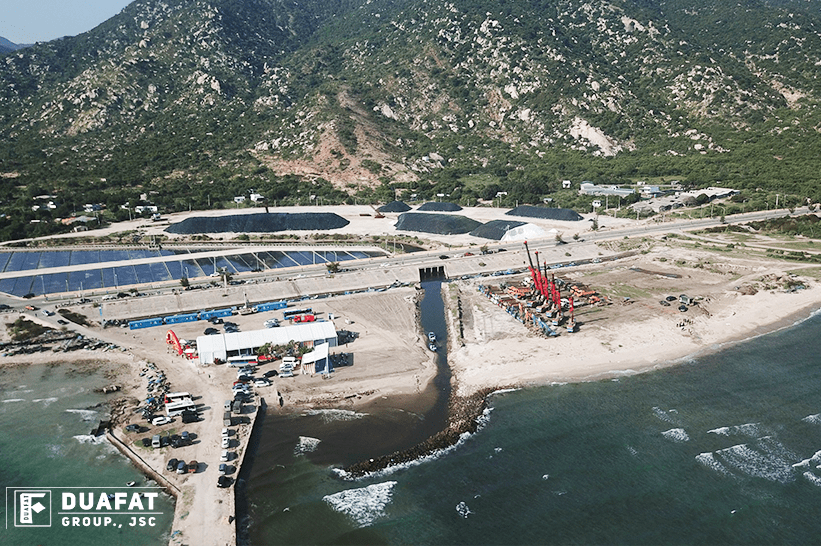 The project includes all planning items including berths, rafts, yards, warehouses, ancillary works, services, technical infrastructure hubs, traffic and trees. When in operation, the seaport will apply smart technology in operation to help the process of handling goods in the port quickly and conveniently, towards the goal of sustainable development. 
In this project, DUAFAT is honored to be the contractor in charge of dredging, leveling and foundation treatment for the entire Port project. With the experience of successful and over-progress implementation at the Hoa Phat – Dung Quat factory complex and deep-water port, DUAFAT confidently takes on the task at a larger project and challenges more complex geology in Ca Na – Ninh Thuan.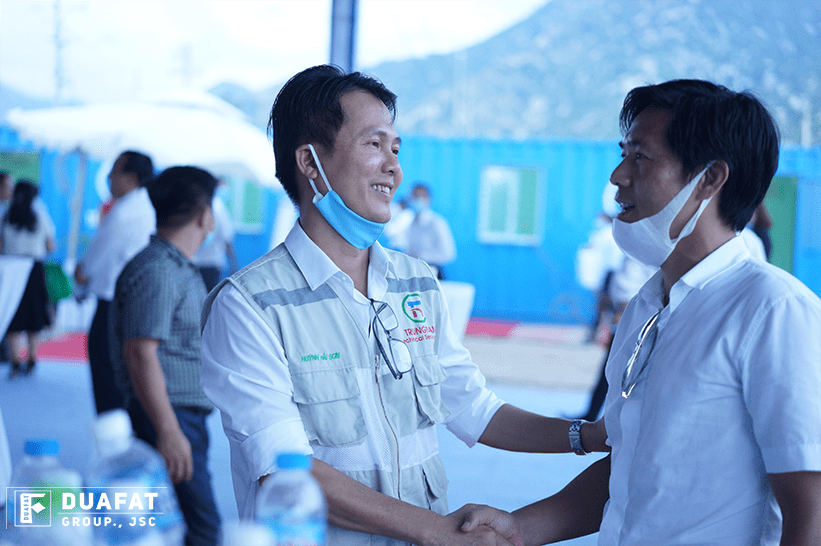 Chairman Le Duy Hung chatted with the staff of Trung Nam Group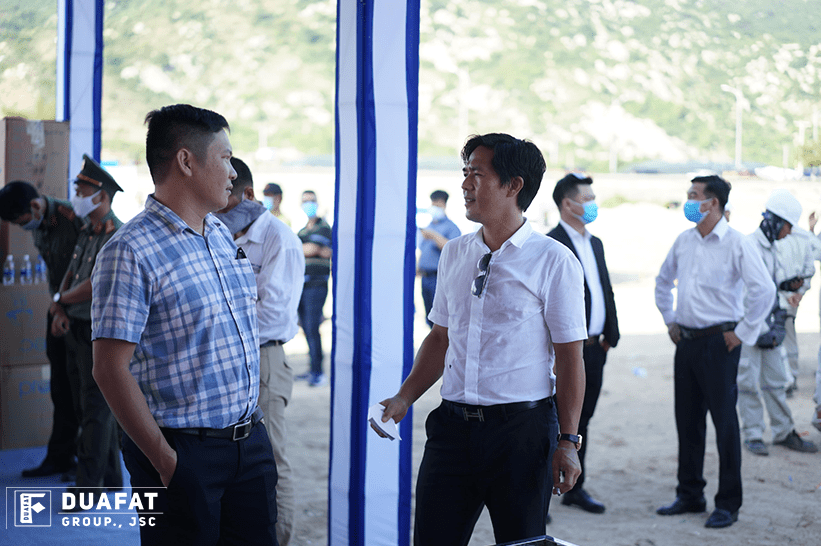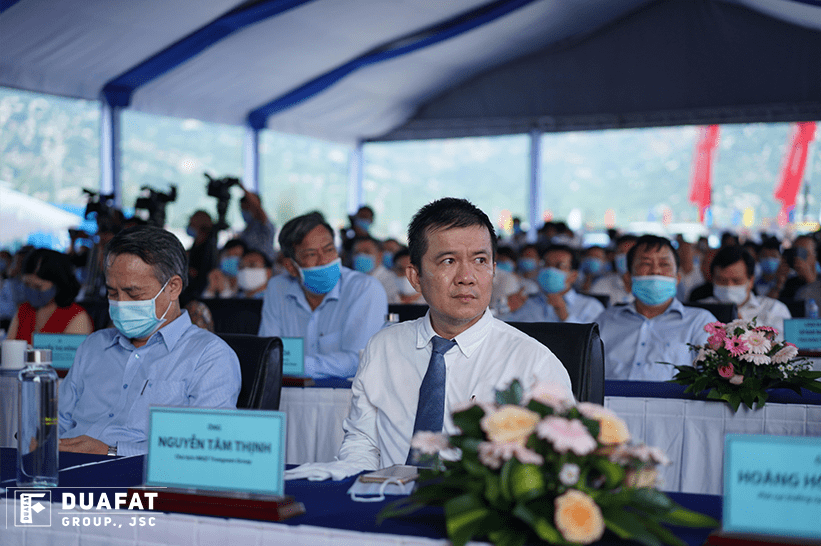 Chairman of the Board of Trung Nam Group – Mr. Nguyen Tam Thinh
Speaking at the ceremony, Chairman of Ninh Thuan Provincial People's Committee – Mr. Luu Xuan Vinh said, this is a very important project of the province, with the goal of forming a specialized wharf area serving Ca Na Industrial Park, a specialized wharf for liquid cargo and a general wharf area to serve the goods import and export needs of the province and neighboring localities. At the same time, meeting the port area supplying LNG liquefied gas, according to Vietnam's national development orientation of liquefied natural gas (LNG) energy until 2030, a vision to 2045 has been dominated by the Politburo. most advocated.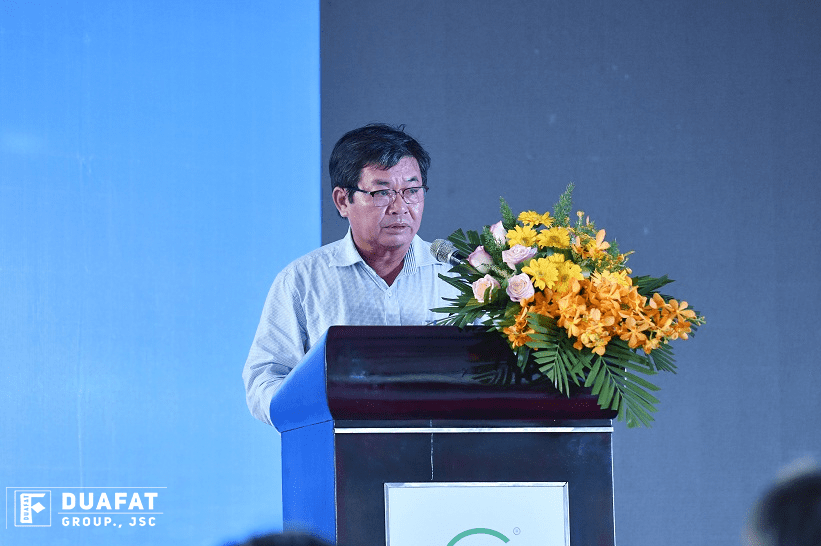 Ninh Thuan Provincial People's Committee Chairman, Mr. Luu Xuan Vinh speaking at the project groundbreaking ceremony.
Currently, Duafat Group has mobilized all technical workers and machines to be ready for the first drill in this rough sea. In the short term, there are still many difficulties and challenges, but those difficulties make Duafat people more enthusiastic, enthusiastic and creative. For the mission of developing our country's marine economy in the cause of building a rich and strong country.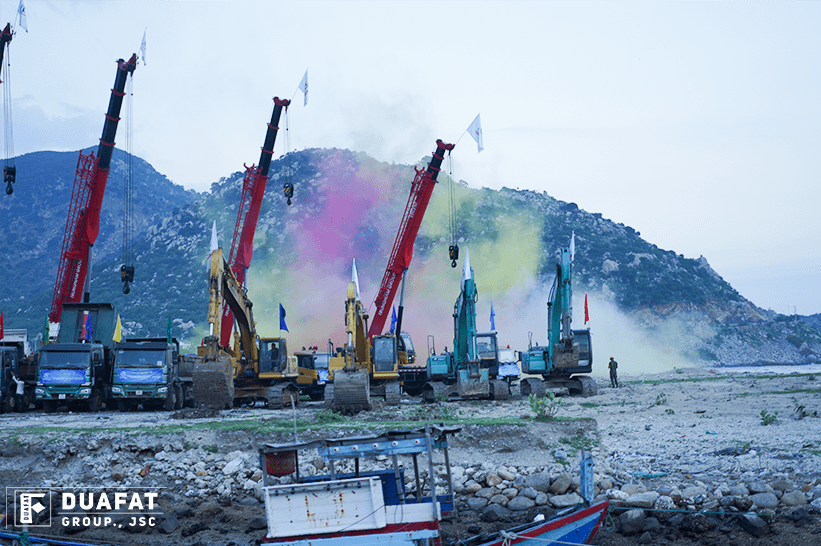 Let's take a look at the first few pictures of the project CA NA – NINH THUAN GENERAL SEAPORT: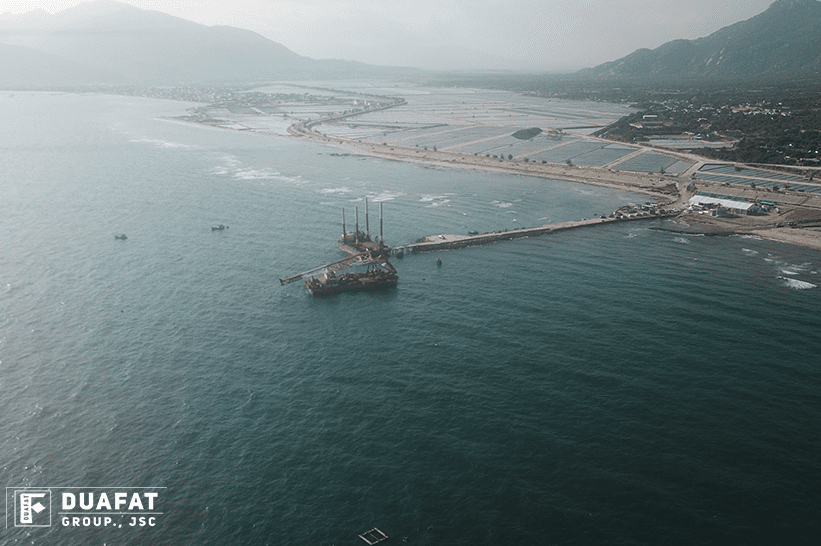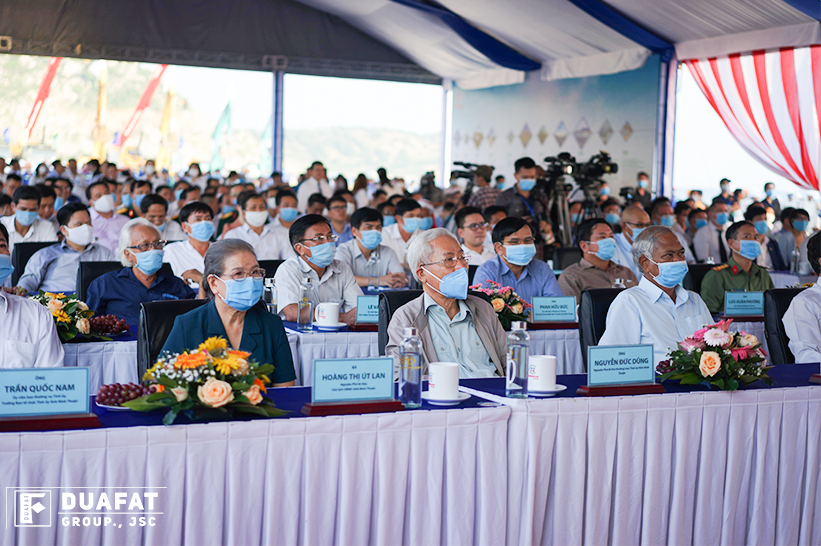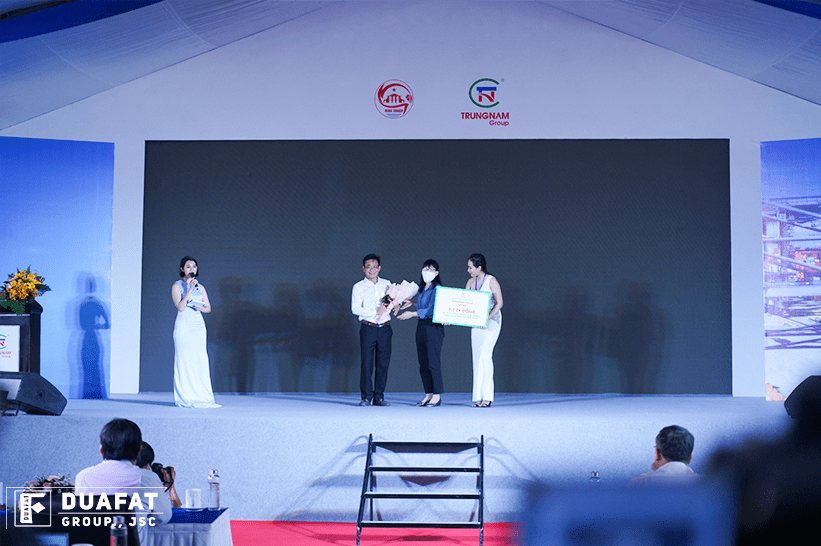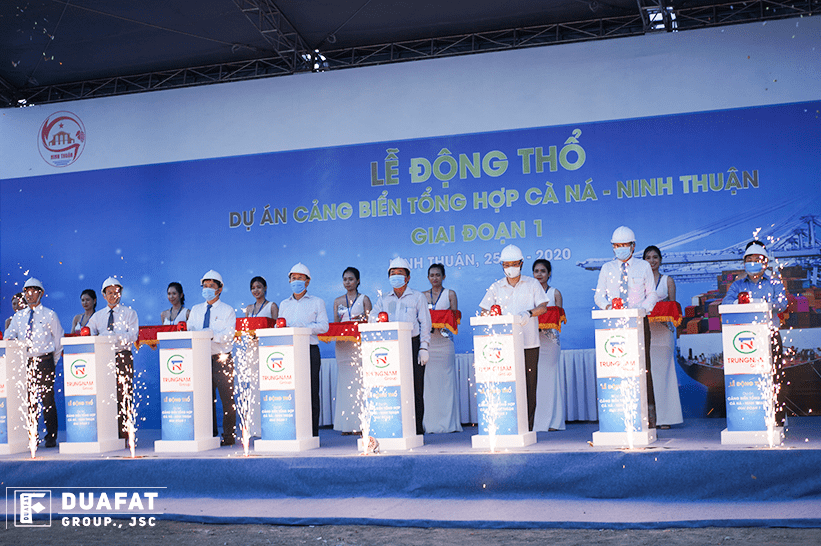 Reporter of DUAFAT's PR team.