As a pioneer in the field of construction capacity in Vietnam, Duafat Group always goes hand in hand with the world's leading heavy industrial machinery and equipment manufacturing corporations to continuously add to its construction force the most advanced construction equipment. , in order to meet all requirements even the most complex of the investors set out. Through the strategic cooperation agreement signed with TCE and SANY Group in Vietnam, Duafat and its partners quickly realized their commitment by taking action, officially embracing and putting into operation the first batch of 05 SR285R multifunctional drilling machines from SANY Group. The handover ceremony was held in a large and quick ceremony on the morning of June 28th, at Quang Minh Industrial Park, Dong Anh, Hanoi.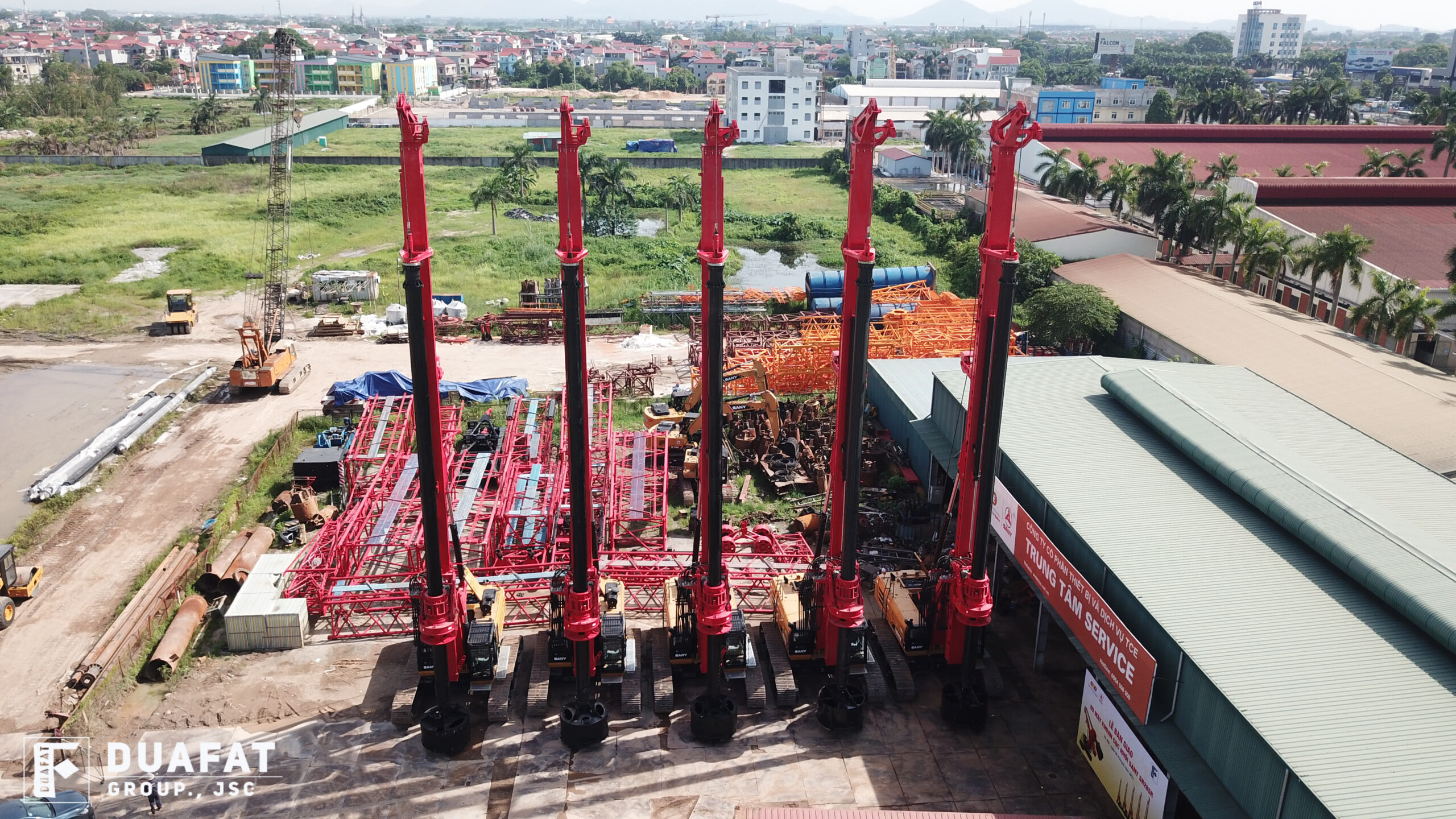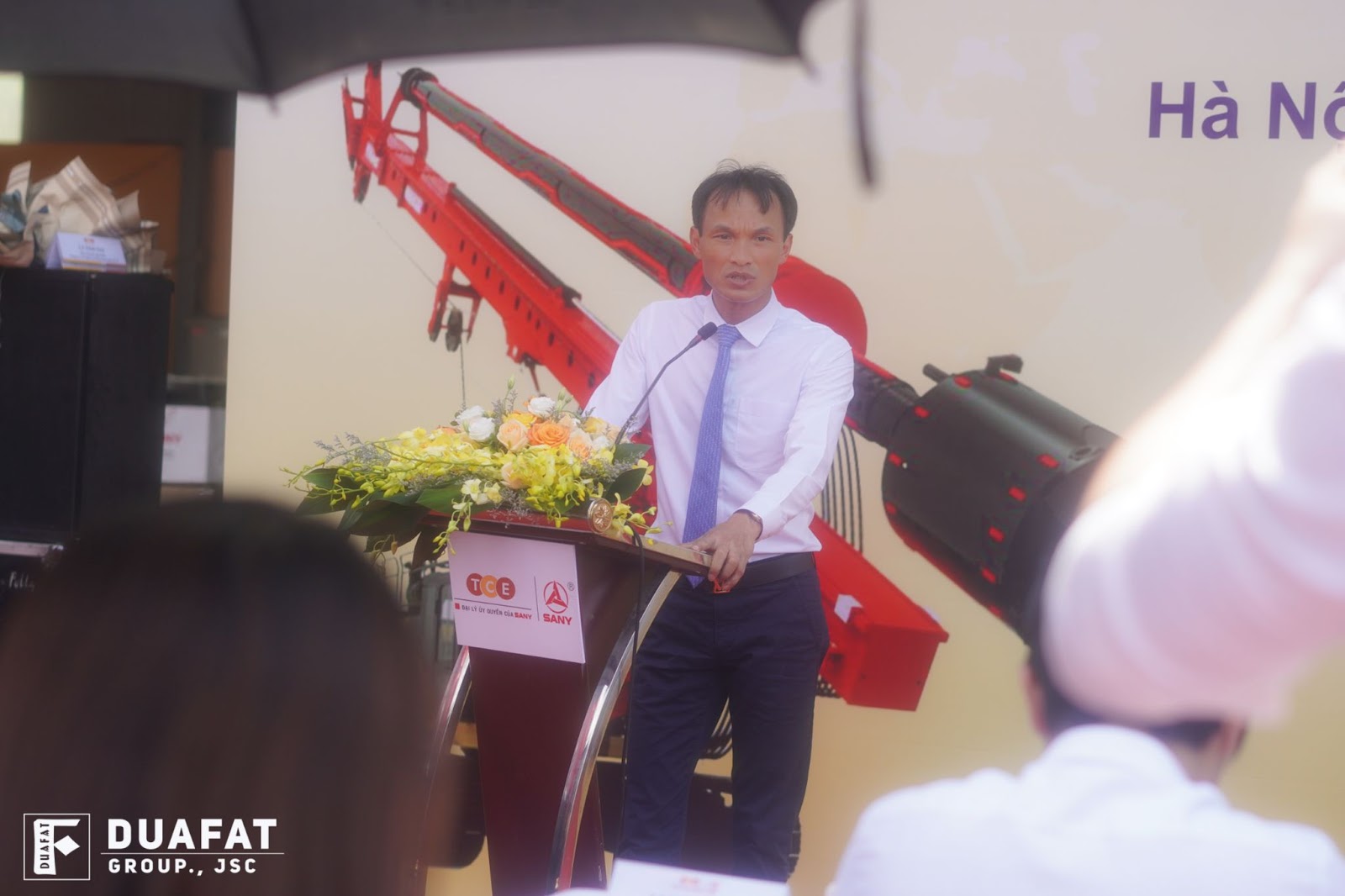 Mr. Le Manh Hung – General Director of TCE spoke at the ceremony.
Speaking at the ceremony, Mr. Le Manh Hung – General Director of TCE had deep comments about the competitive market of machinery and equipment in the country, besides the strong development of the high-tech technology industry and the challenges from wind power projects. , rivers in the near future. The addition of 5 SANY SR285R pile drilling machines by Duafat Group is a very right step, showing its pioneering position in the field of foundation construction in Vietnam.
Chairman of Duafat Group – Mr. Le Duy Hung highly appreciated the machinery and equipment from SANY Group In his speech
Chairman Le Duy Hung highlighted the strong progress of Duafat Group in recent years on the investment in machinery, equipment for the future. The Chairman also emphasized the strong cooperation between Duafat Group, TCE Company, and SANY Group in the field of construction equipment. He highly appreciates SANY machinery equipment that Duafat Group has been using.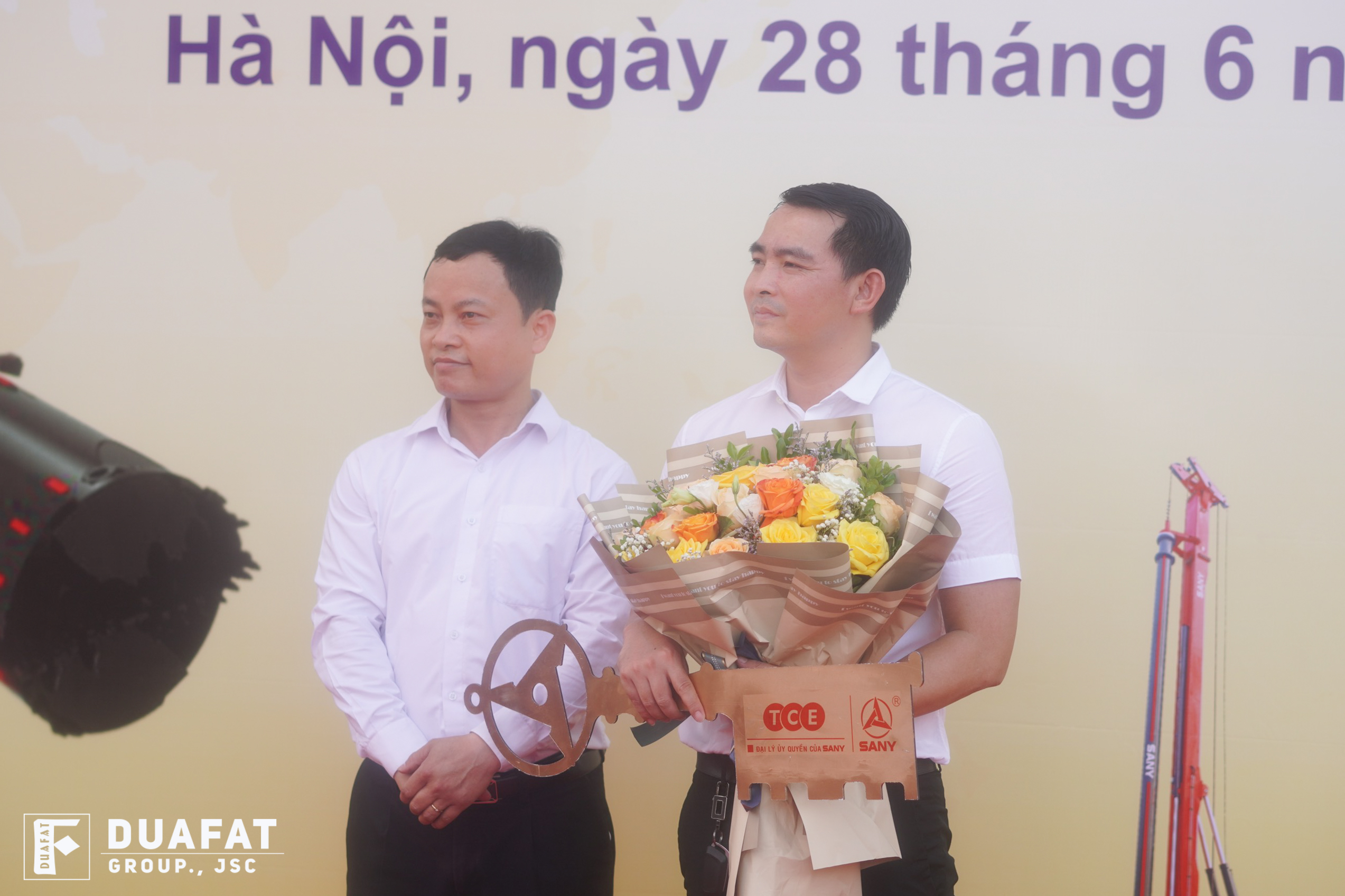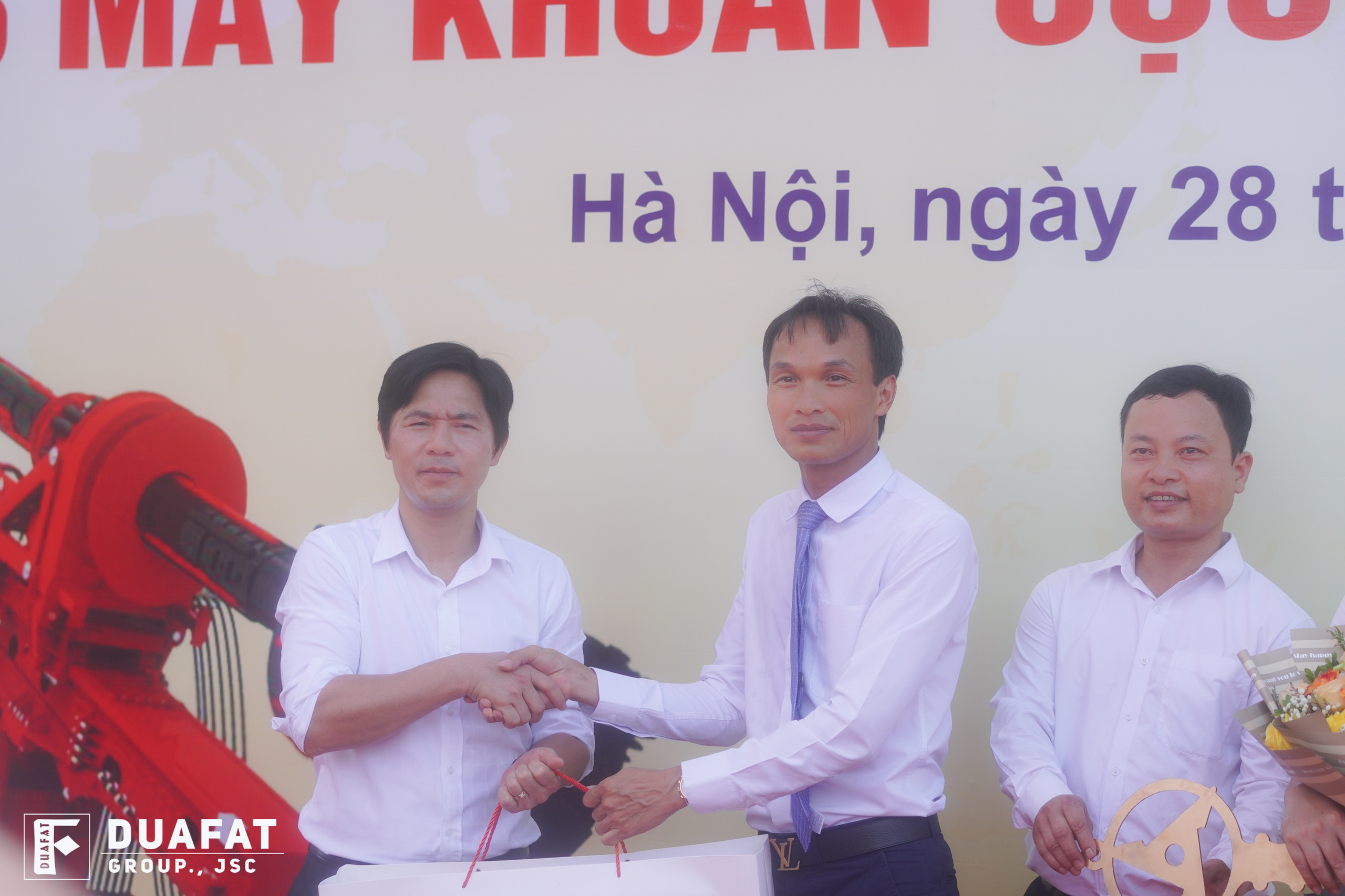 At the end of the ceremony, there was a drilling machine key exchange between the leaders of both sides. The key is meant to enable a promising future for the long-term and effective cooperation of Duafat Group and TCE SANY.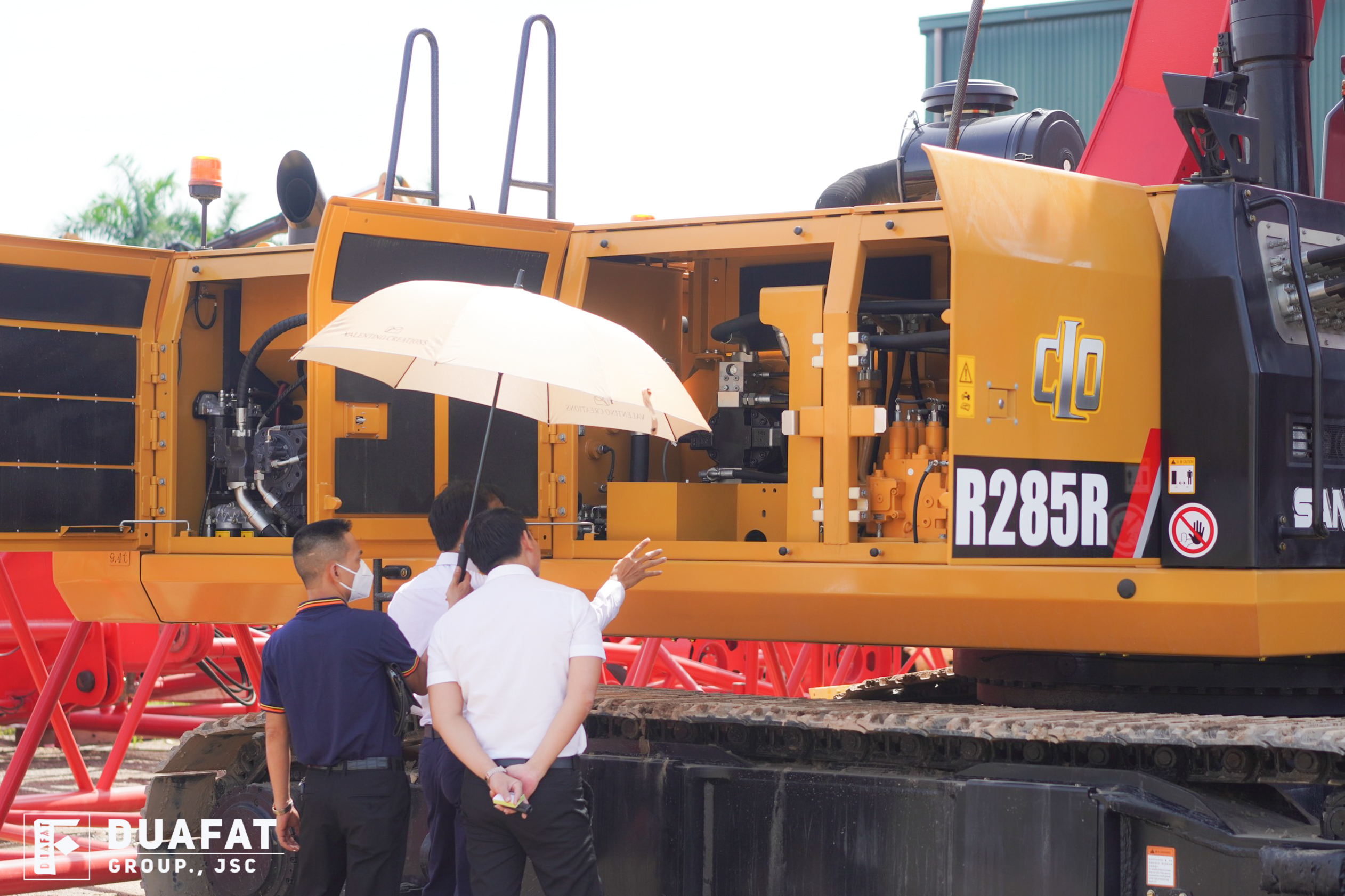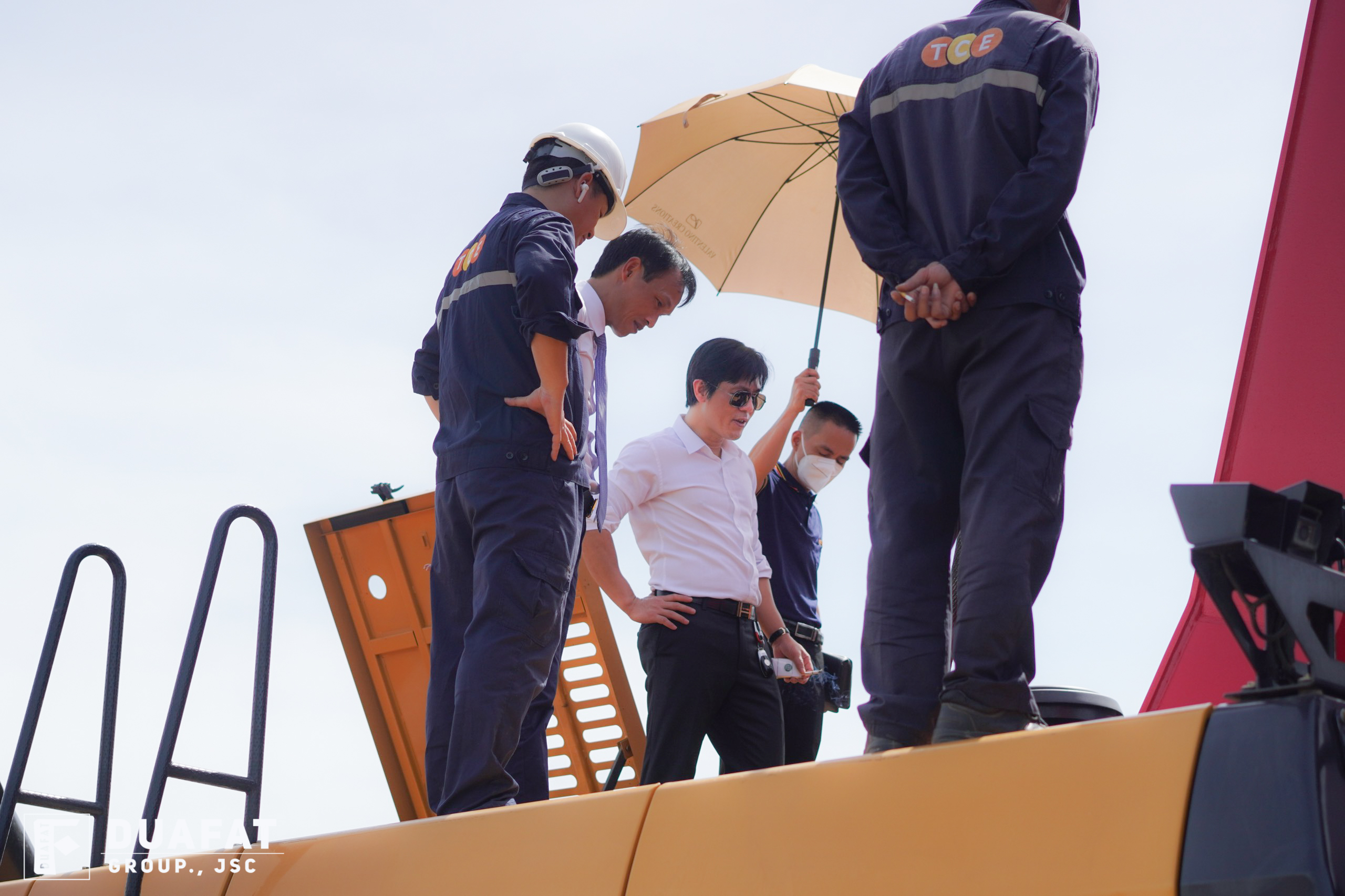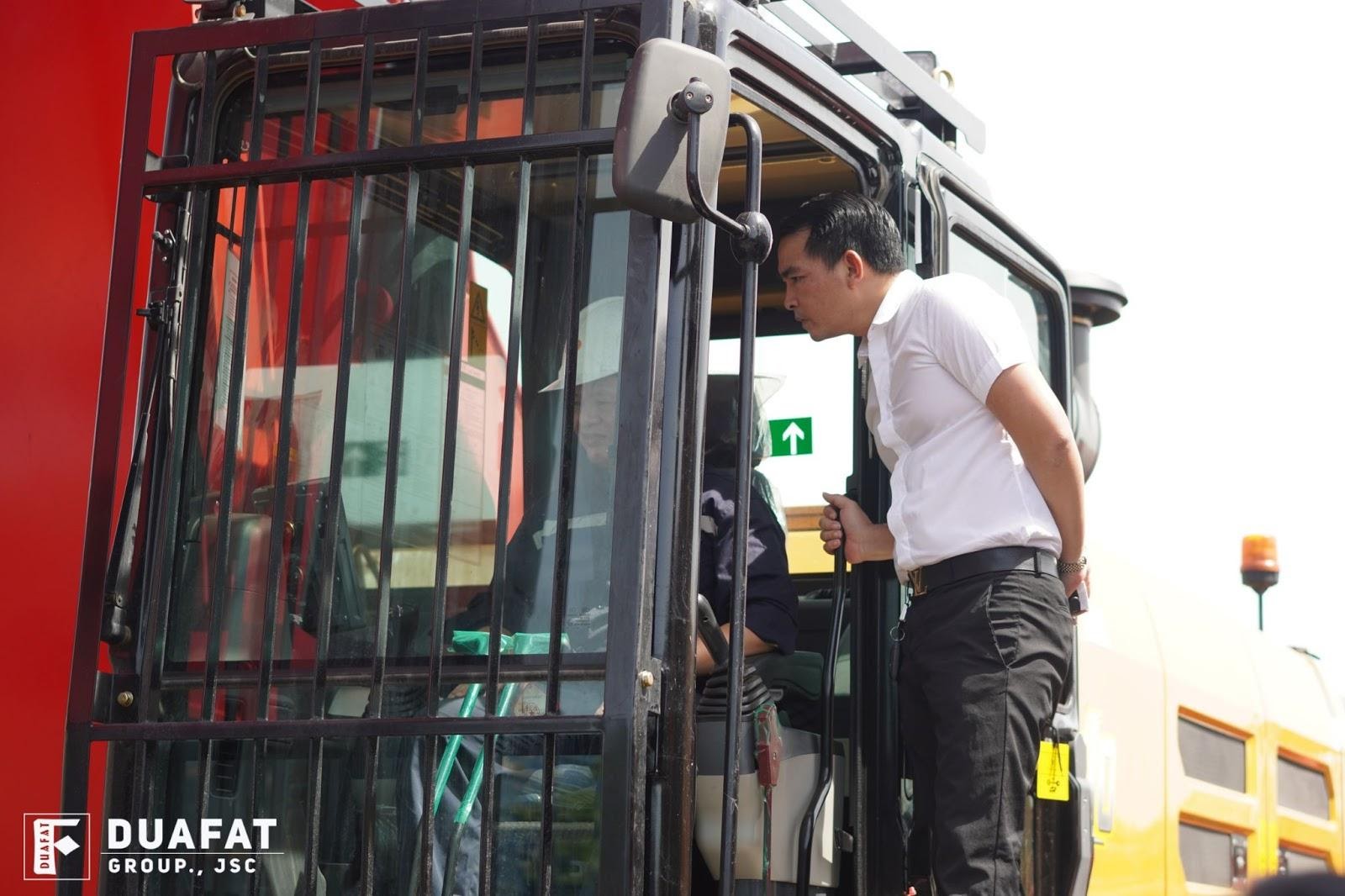 General Director Dam Van Ly checked the technique of the cockpit Immediately after the ceremony
Leaders of the parties and employees directly tested the performance and construction of the SR285R pile drill. Chairman Le Duy Hung was very satisfied and said that SR285R will most likely be the "trump card" of Duafat in major construction works in the future.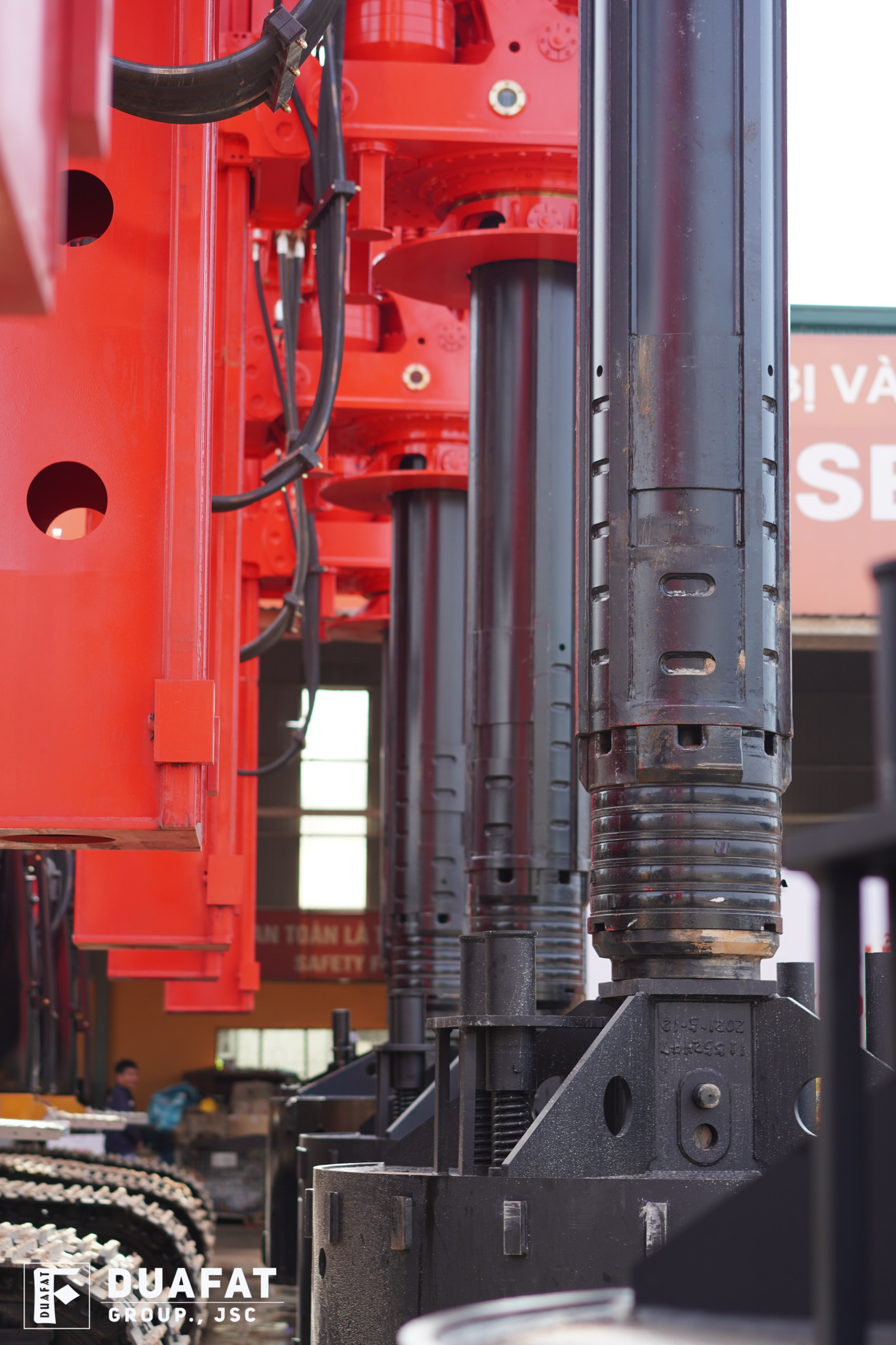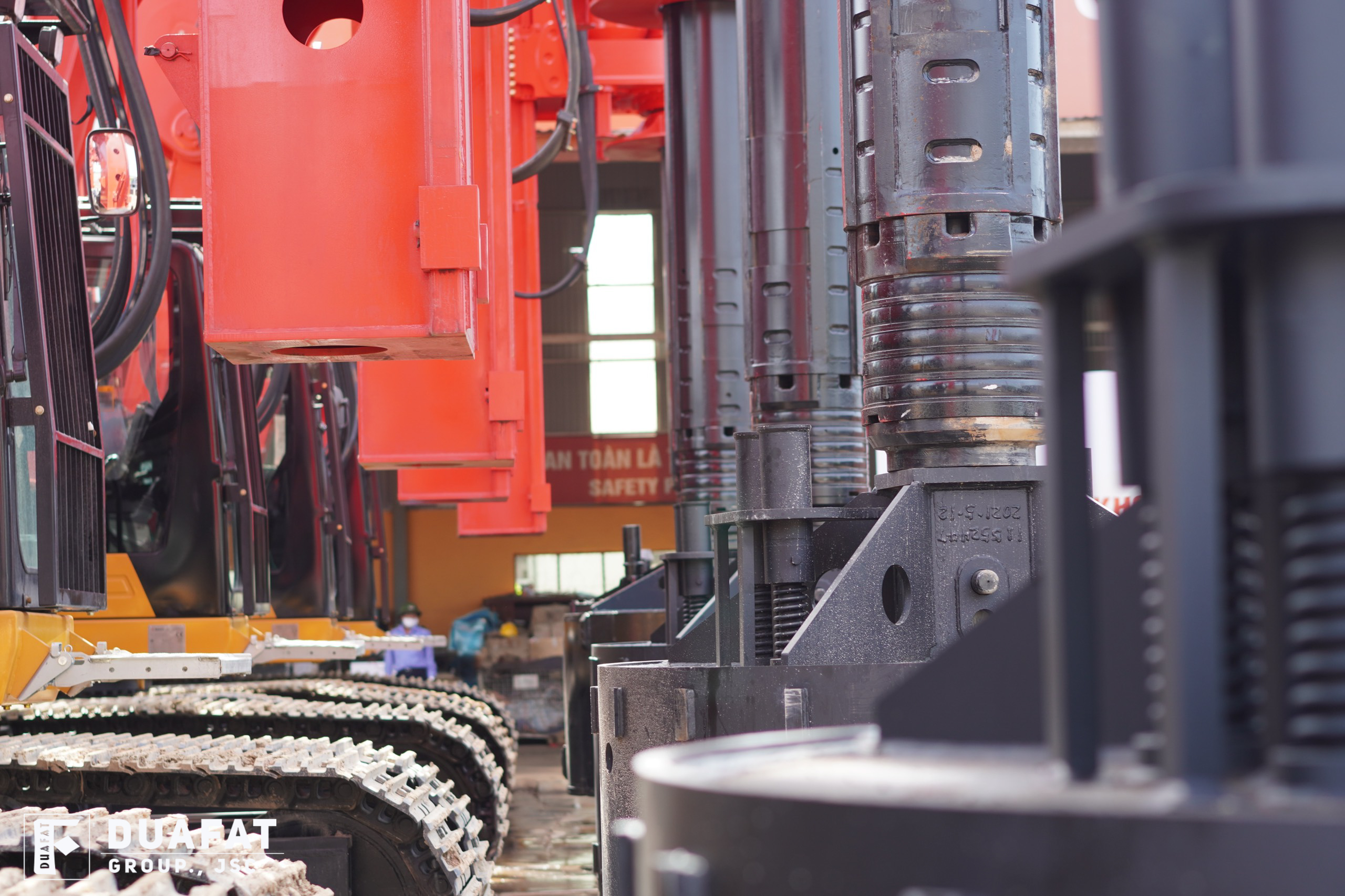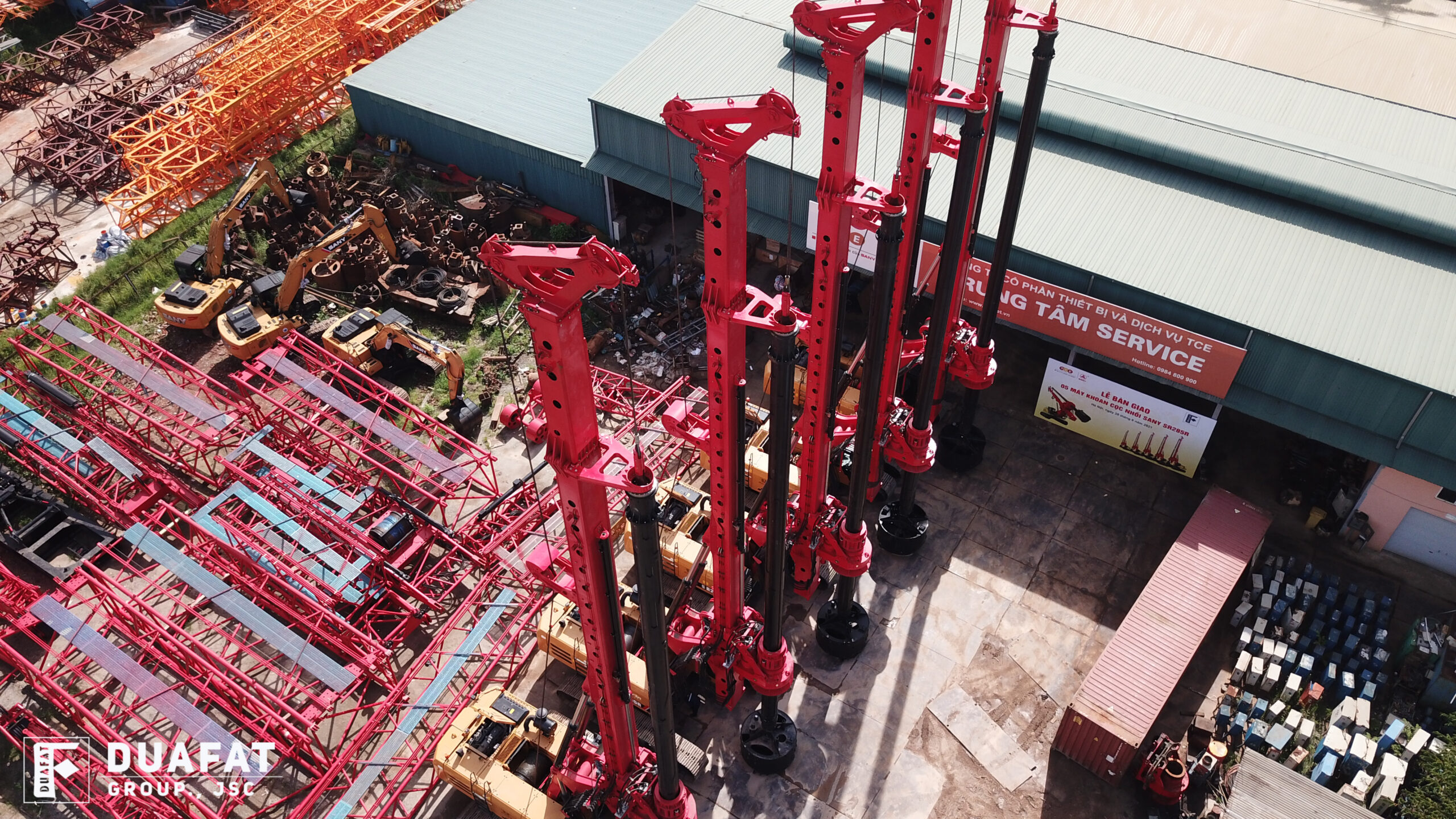 Infobox: SR285R pile drilling machine is one of sany group's latest series of drilling machines. Built and launched in 2019, with a maximum drilling depth of up to 94m, the drilling ring ranges from 5-23 rpm and the Isuzu 6WG1X engine comes from Japan.
Some photos at the ceremony: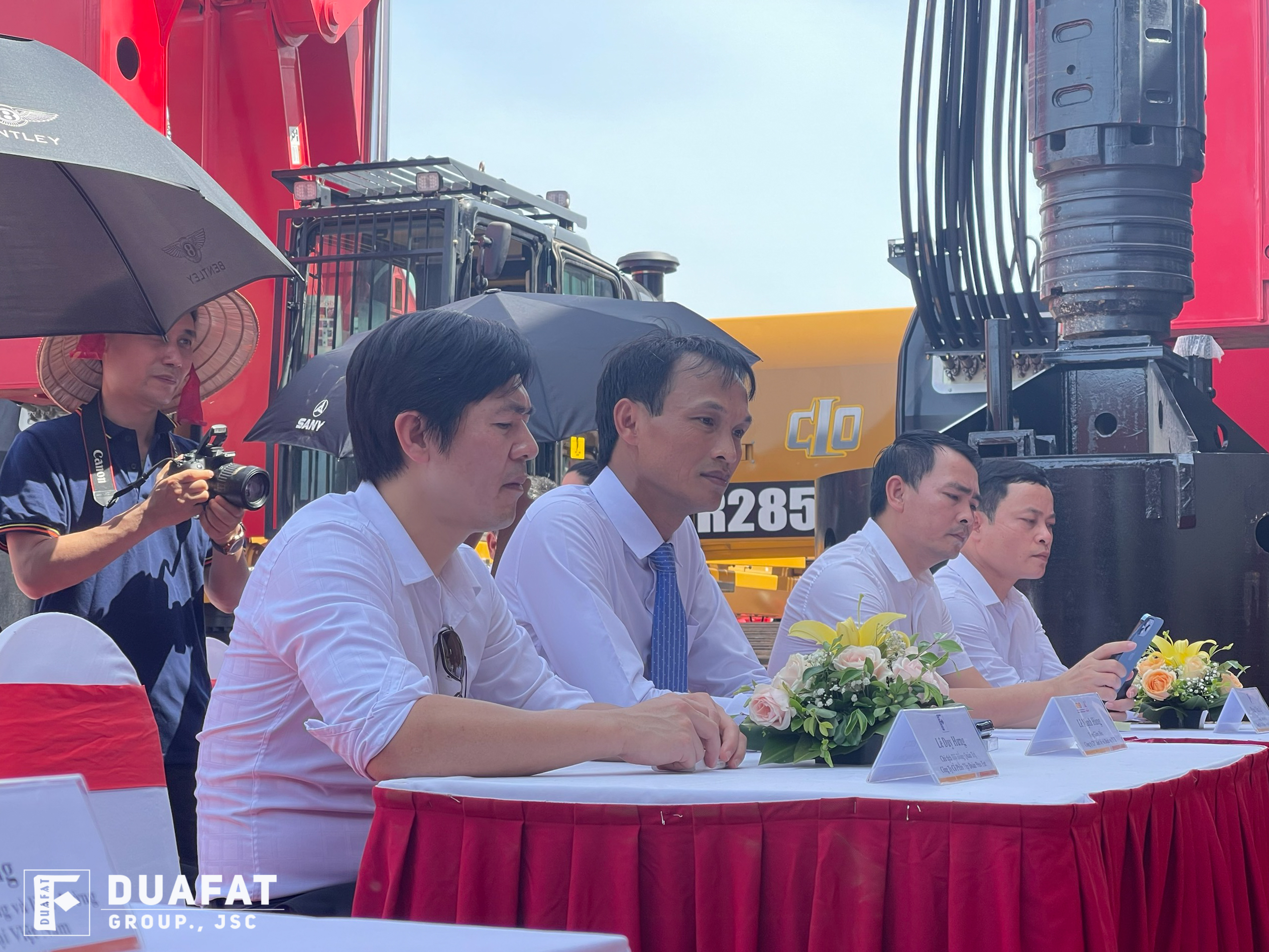 Chairman of Duafat Group – Mr. Le Duy Hung and General Director of TCE – Mr. Le Manh Hung at the handover ceremony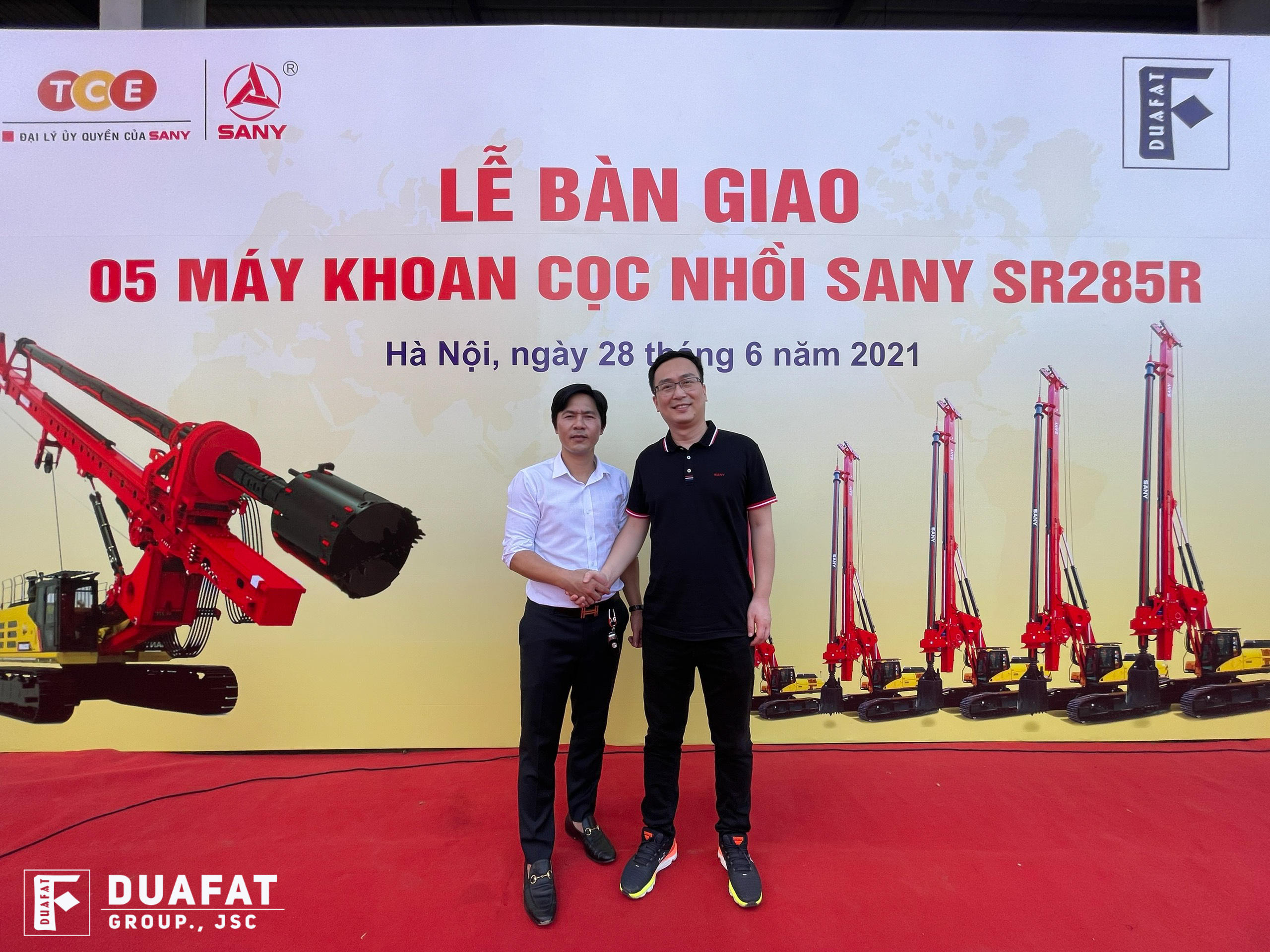 Chairman Le Duy Hung and Representatives of SANY Group – Mr. Yang Yang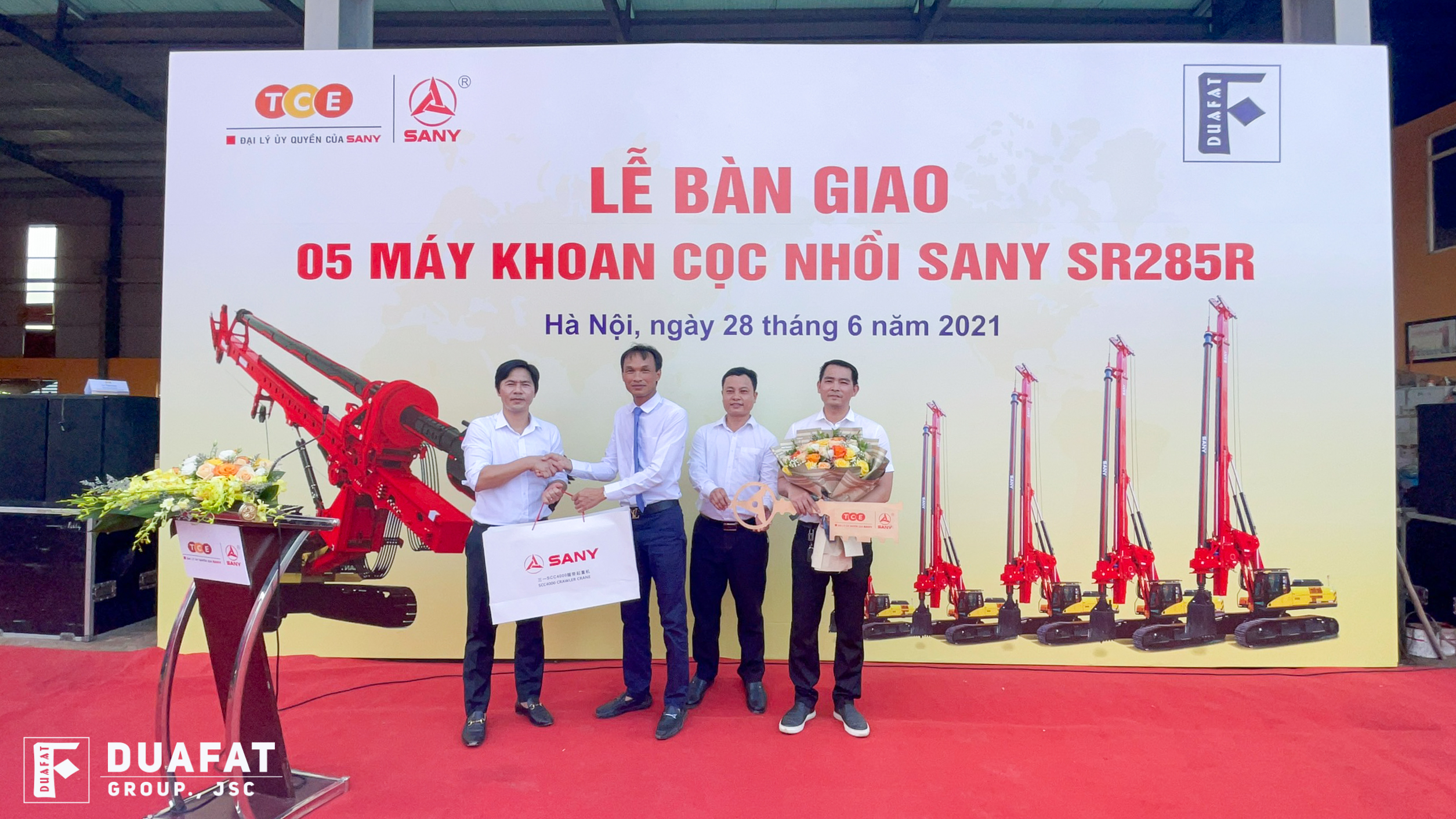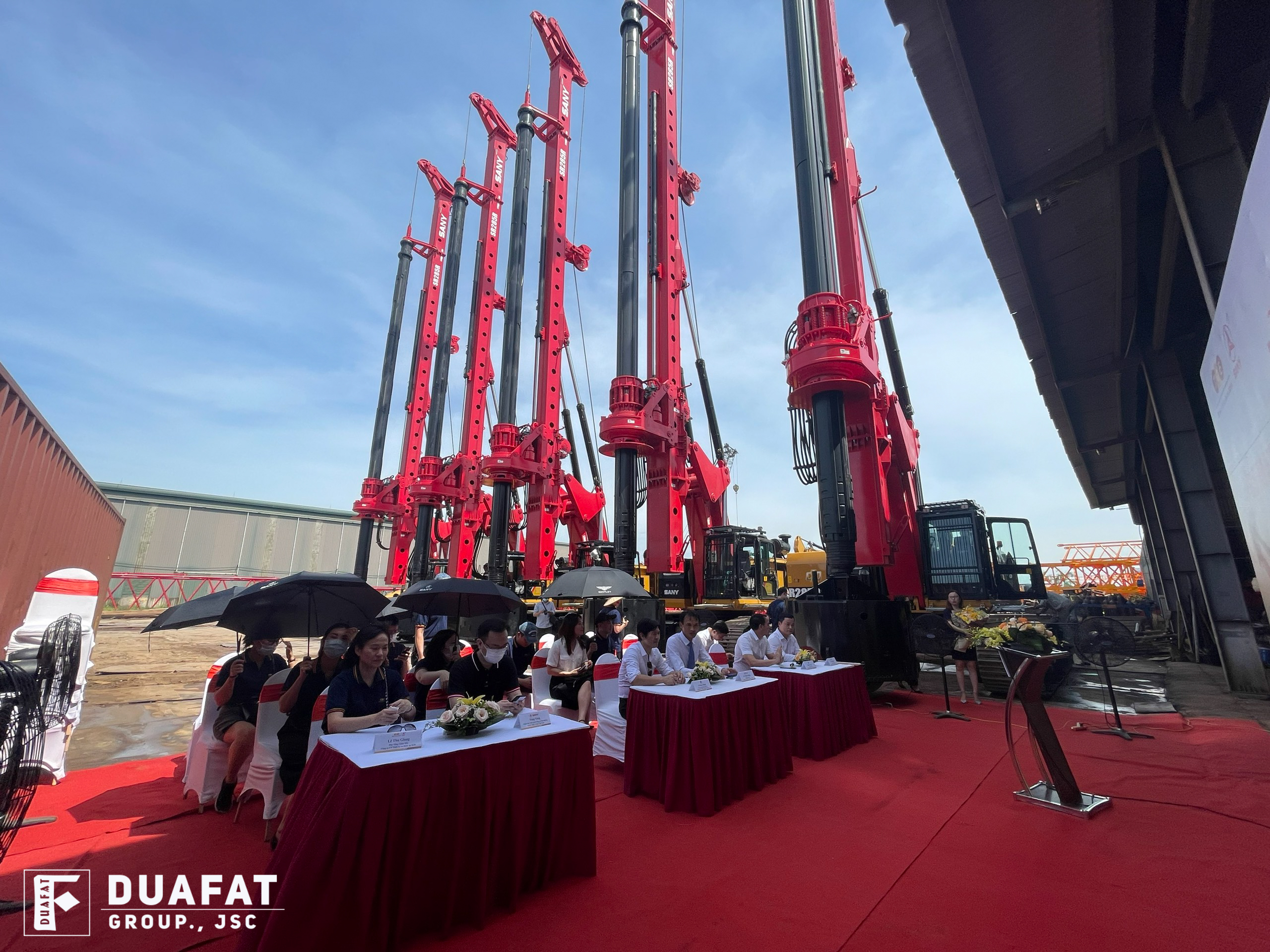 The handover ceremony was fully attended by leaders and employees of both parties