For large-scale projects or harsh working environments such as on coastal and highlands terrain, the possession of durable and modern machines to ensure construction progress as well as achieve the highest productivity is indispensable.   
Bauer BG42 is a specialty drill, one of the three brothers of the BS115 series from Bauer. Compared to its younger siblings Bauer BG 46 and 50, BG42 is truly one of the "trump cards" in difficult construction projects.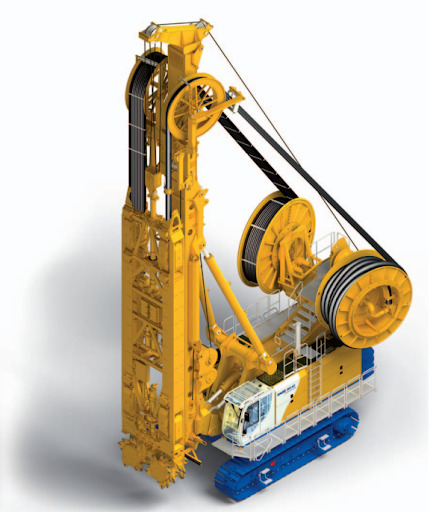 Origin: Germany 
Manufacturer 
Year: 2018 
Category: Pile Drilling Machine 
Stuffing – Series BS115 
Manufacturer: Bauer Industrial Group 
Basic parameters:
Basic technical circumference 
– Overall height: 30.3m 
– Torque: 420 kNm 
– Motor power: 570 KW 
– Main winn with performance: 290/368 kN 
– Sub-winer with performance: 140/179 kN 
– Maximum diameter: 2800mm 
– Degree Max drilling depth: 74.9m 
– Coil length: 6460mm 
– Operating weight: ~164 tons 
Spinning drive
KDK 420 S
– Torque (nominal) at 350 bar pressure: 420 kNm 
– Rotation speed (max): 42 rpm 
Extra winch
– Thrust and pull, efficiency/ significance of the required stride: 460 / 590 kN 
– Thrust / drag (measured at the shell drive converter) of the stride : 460 / 350 kN 
– Speed (down / up): 6.1 / 6.1 m / min 
– Acceleration (down / up): 29.5 / 29.5 m / min
Main winch (selectable) 
– Required type: M6/L3/T5 (laminated) M6/L3/T5 (single layer) 
– Effective/normal drag (single layer) current: 290/367 (laminated) 380/481 kN (single layer) 
– Wire diameter: 32mm (laminated) 36 mm (single layer) 
– Line speed (max):75m/min (multilayer) 64 m/min (single layer) 
Back-up winch (multiple layers) 
– Classification of winch: M6/L3/T5 
– Effective/normal drag (single layer) current: 140/177 kN 
Basic lifting equipment (BS115) 
– CAT14C motor 
– Cabin sound pressure level (EN 791, Appendix A) : 80 dB(A) 
– Audio power level (2000/14/EG and EN 791 , Appendix A) LWA : 114 dB(A) 
– Hydraulic power output (input to rotation drive) : 460 kW 
– Hydraulic pressure 350 bar 
– Flow rate (main circuit and circuit assistant) : 3 x 320 1 x 215 l /min 
– Hydraulic oil tank capacity : 1,200 l
CFA Drilling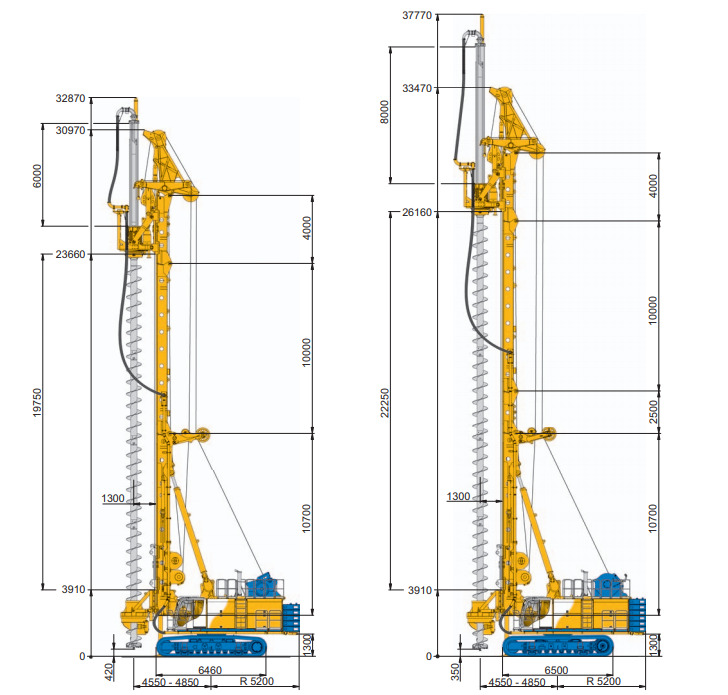 – Expanded Kelly Drilling: 6.0 m 
– Maximum drilling depth (with detergent): 25.5 m 
– Maximum drill diameter: 1,200 mm 
– Maximum extraction with main and secondary needs (efficiency): 1,035 kN 
– Maximum Single-Pass required with /without detergent auger: 19.8 / 20.7 m 
– Landing gear set: UW 130
Bauer BG42 background information 
BAUER BG42 is one of the important equipment in works with complex operating conditions but needs large volumes, typically projects such as Cua Luc Bridge or large wind power projects that Duafat Group is underway.  
Currently, along with Bauer BG46, Liebherr LB44, BG42 is one of the main building monsters of Duafat. Being in the group of complex technical solutions helps investors save a lot of time on schedule and solve many difficult geologies.  
Some field images of Bauer BG42: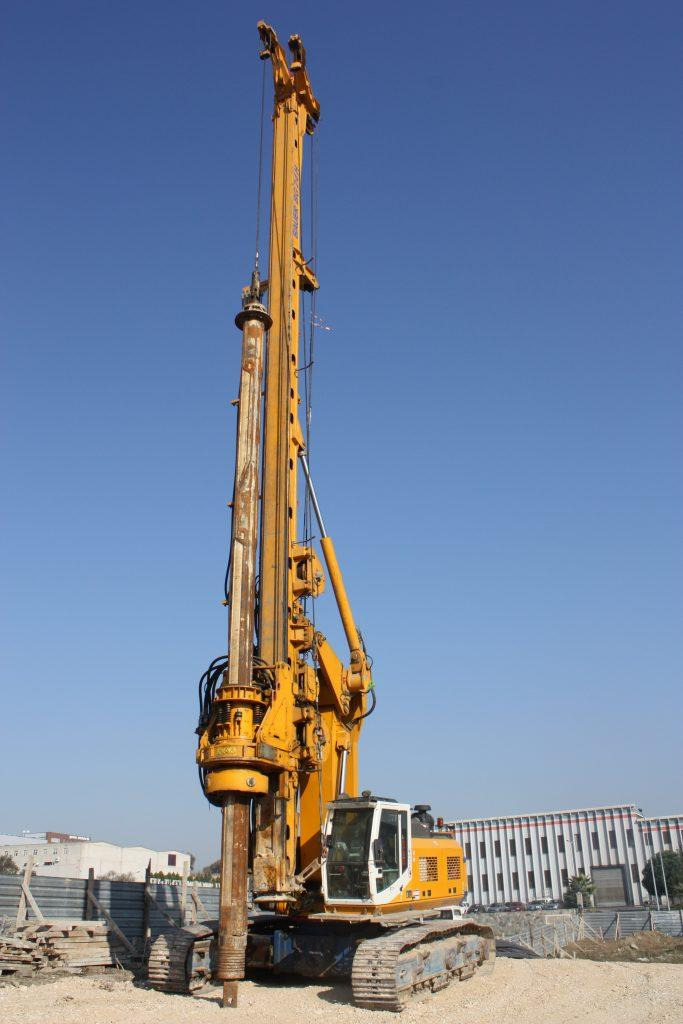 Bauer BG42 with Kelly drill at field site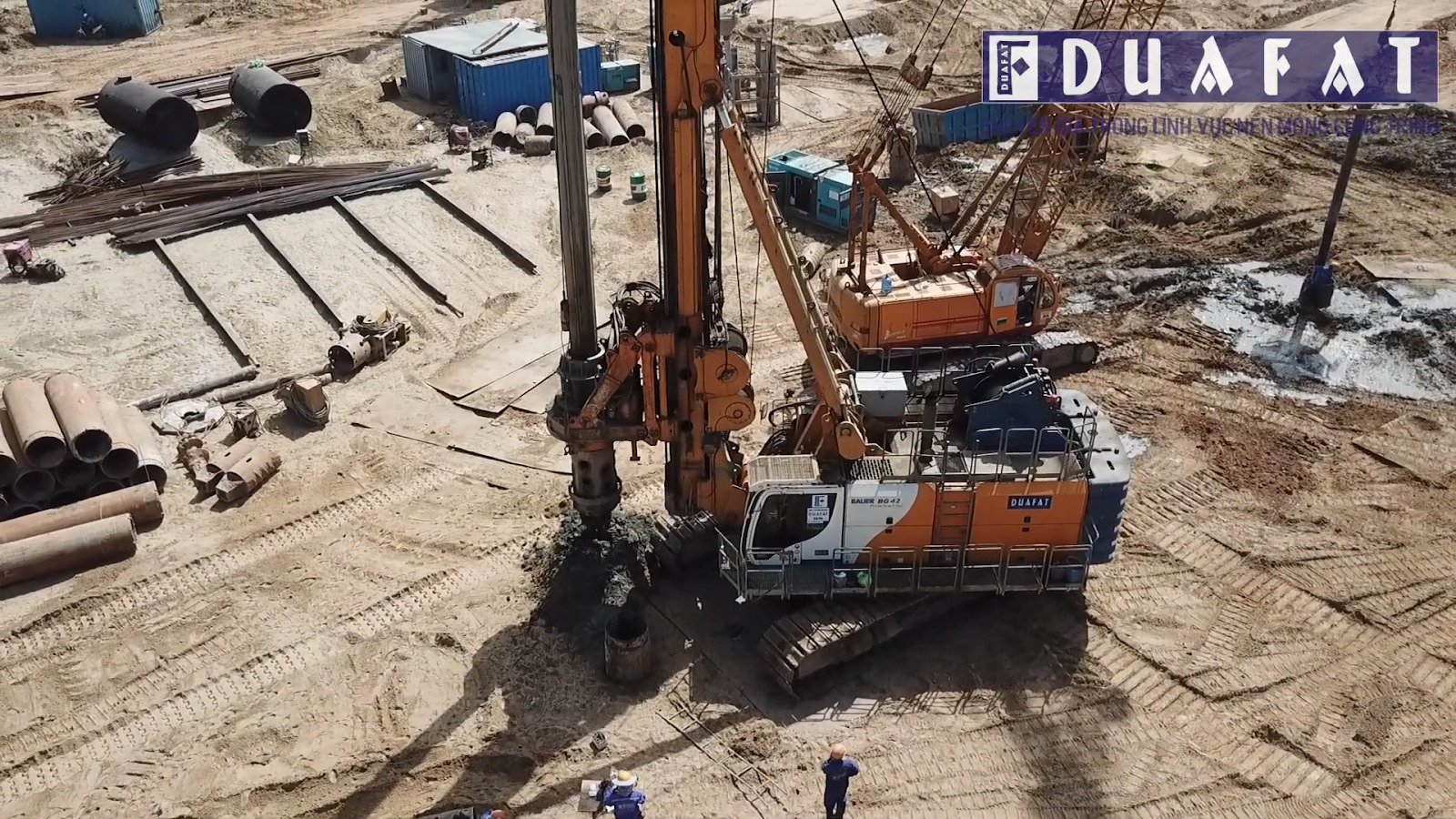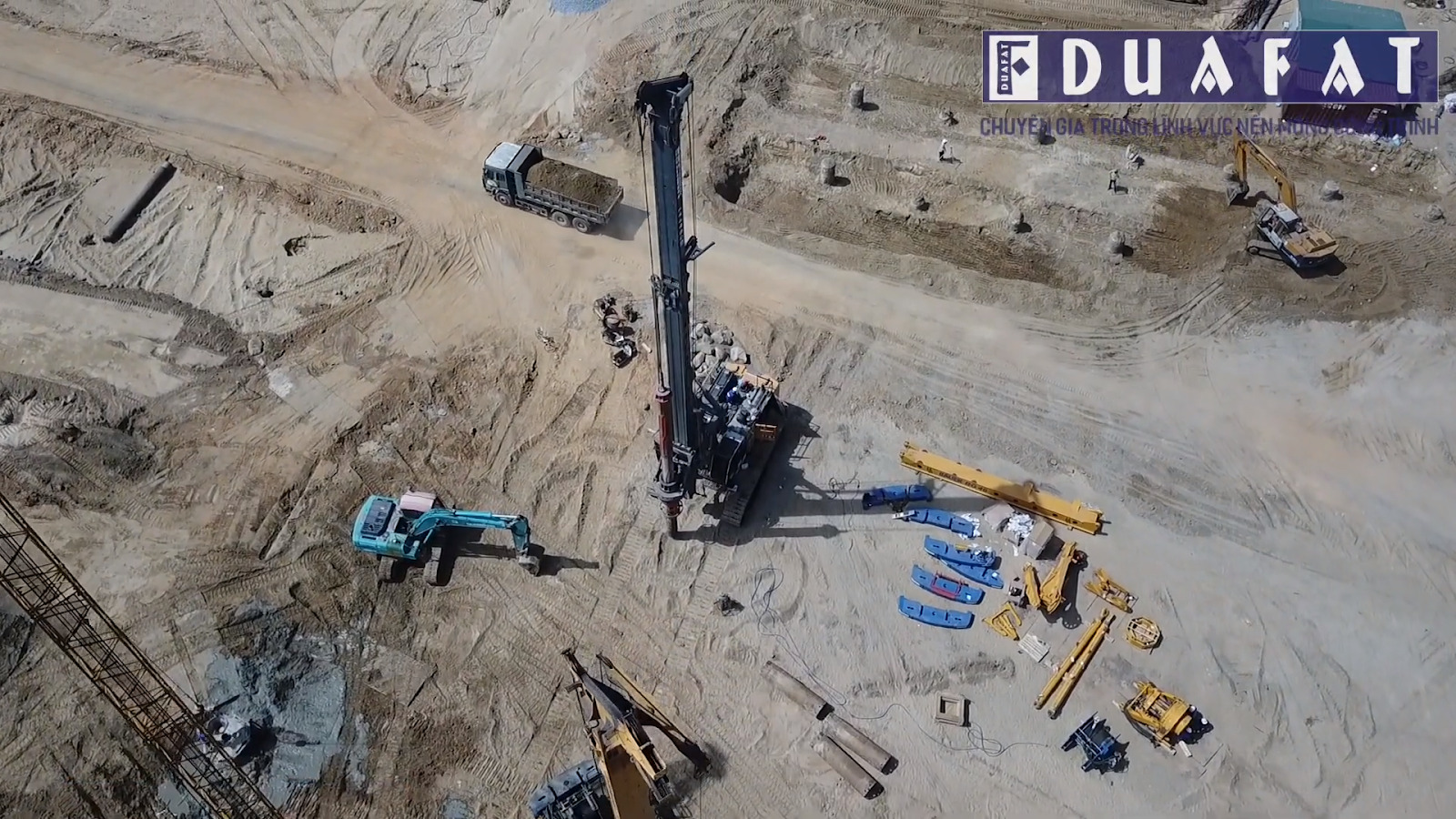 Bauer BG42 at Hoa Phat Port project carried out by Duafat Group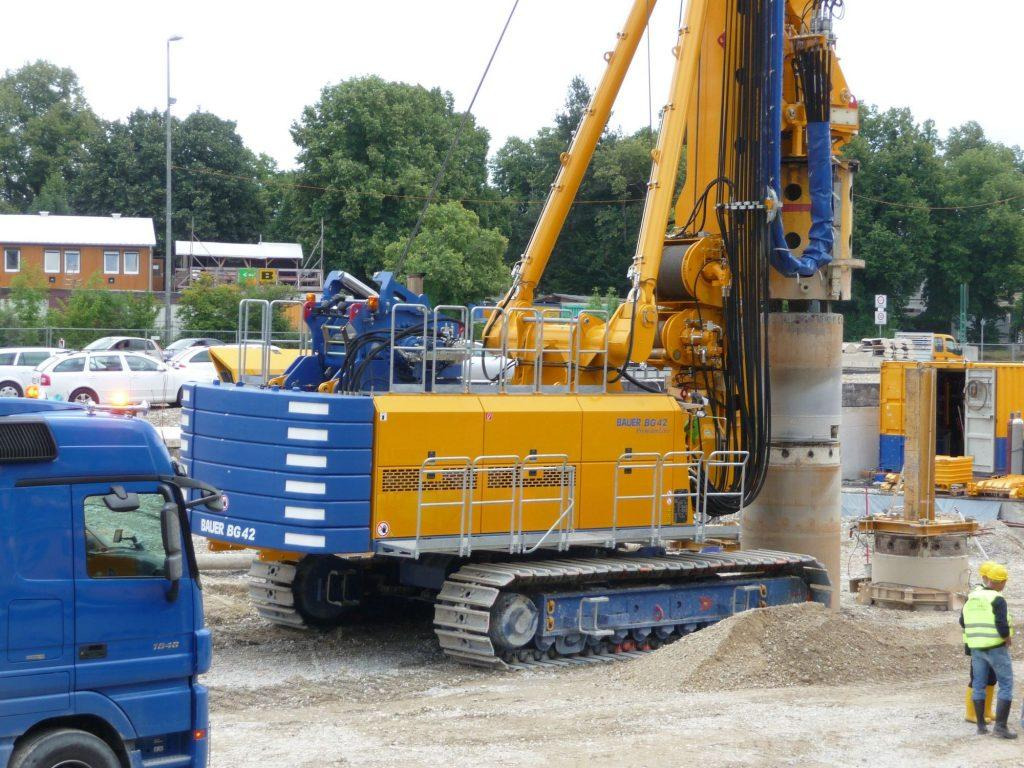 Bauer BG42 used at civil works in Oslo, Norway
[VIDEO] Bauer BG42 drilling machine information:
https://www.youtube.com/watch?v=ZwmNdVuOUfk
Reporter of DUAFAT's PR team