Self-lifting bargeDuafat 06
Equipment Information Identification number: 90M/JUB90-01 Maximum length reached: 95.63m                                 Maximum width reached: 40m Draft: 6.8m                                                   …
Equipment Information
Identification number: 90M/JUB90-01
Maximum length reached: 95.63m                                 Maximum width reached: 40m
Draft: 6.8m                                                              Designed draft: 2.8m
Deck area: 3600m².
The designed barge has 4 legs, each leg is 90m long and 3.6m in diameter.
Each leg's lifting capacity is 2500 tons.
Maximum lifting speed: 0.4m/min, maximum lowering speed: 0.5m/min.
Number of beds: 64                                                   Dining room: 36 seats
Restrooms: 04                                                          Laundry room: 01
Food storage: 01
Construction function
01 main crane: Sany SCC8000A, lifting capacity of 800 tons.
01 auxiliary crane: Sany SCC2500A, lifting capacity of 250 tons."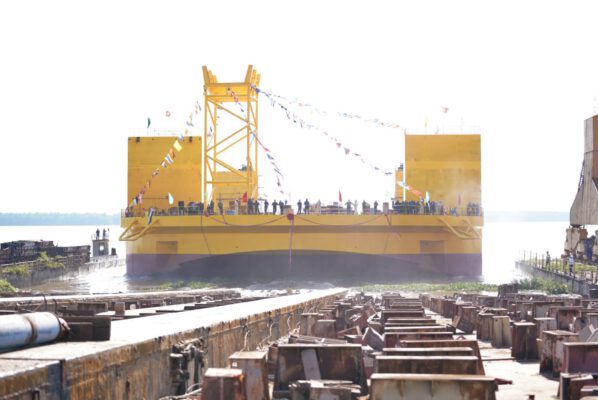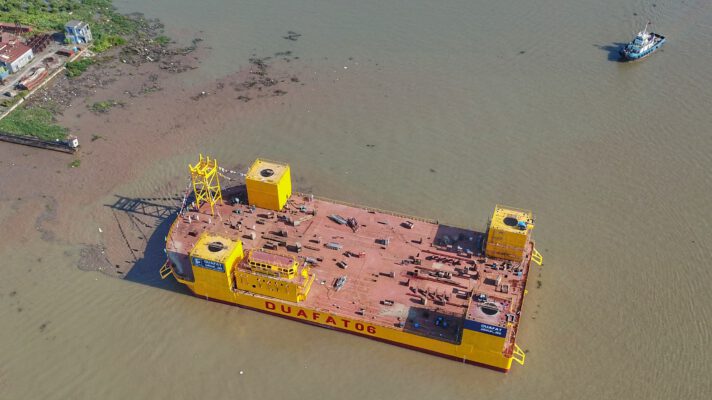 Duafat 06 self-lifting crane is designed with leading capacity and load on the current market, optimizing power and limiting weaknesses of existing cranes and floating equipment. The device supports packaging and transportation of goods on rivers, canals, and water areas with limited depth… especially serving the construction, installation of offshore wind power plants in Vietnam. With the ability to self-lift and lower using a simple mechanism, Duafat 06 can operate flexibly in many different terrain areas.
Duafat 06 includes a large cargo hold, along with a professional operating system of cranes and machinery, with the ability to self-lift and lower, boats can access areas with limited depth, making transportation and construction easier than ever.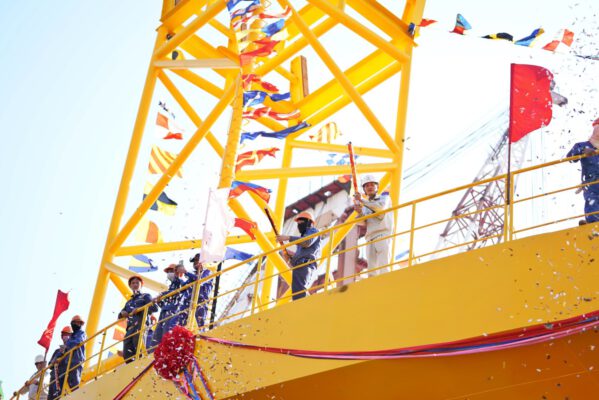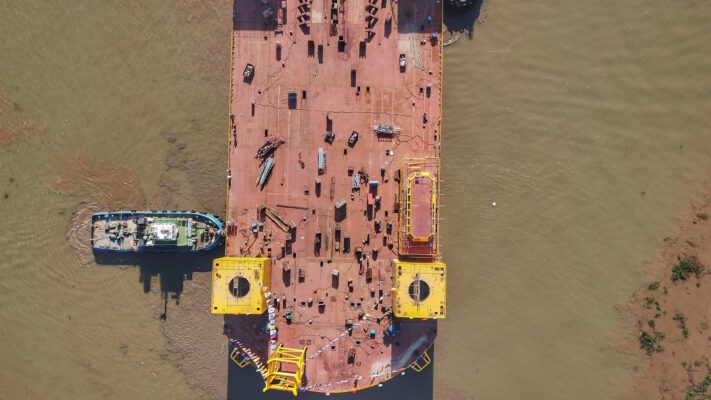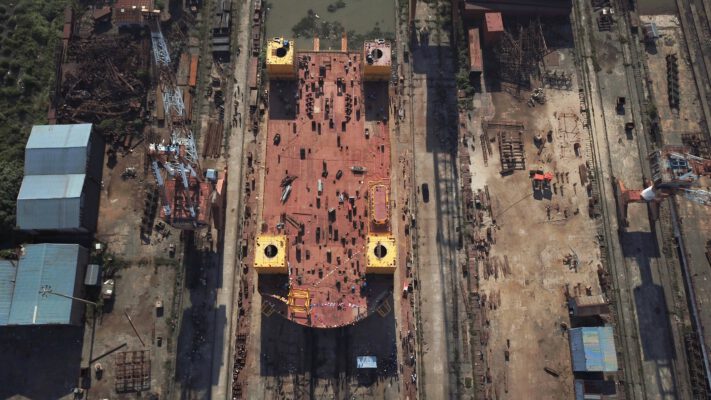 With the convenience and efficiency in transporting goods and performing construction work at sea, Duafat 06 is one of the top choices for businesses and investors aiming to meet the high technical requirements for construction in the context of the marine economy and energy economy that have been included in the strategic long-term planning by the Party and the State.