Located in the LB collection from the famous German Liebherr Group, the LB-44 is one of the many that is capable of "conquering" on all terrains not only popular by Kelly drilling technology, but also applied special drilling methods such as continuous drilling, drilling together with full tools or double rotation drilling with extremely large drilling capacity..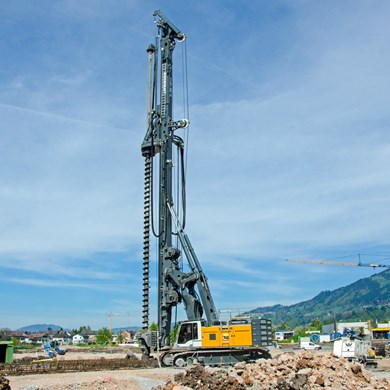 LB44's basic specs: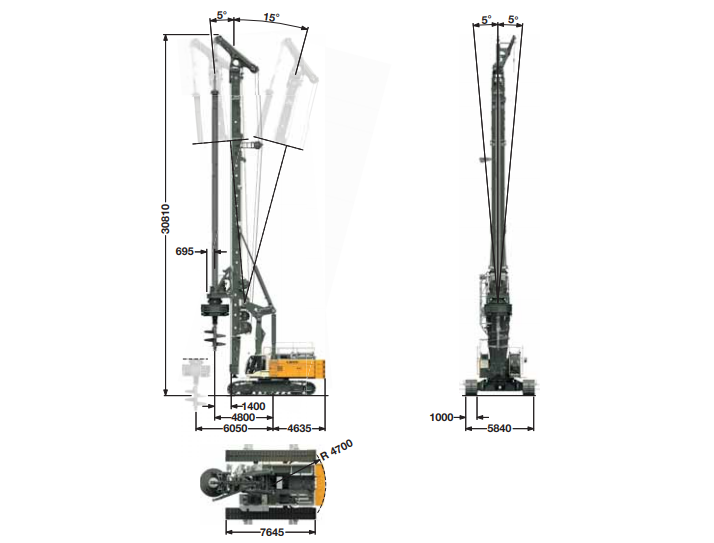 – Operating weight: 155T 
– Maximum torque: 510 kNm 
– Maximum boreding depth: 120.0 m 
– Maximum boreding diameter: 3,000 mm 
– Maximum height : 30.81m 
– Drilling shaft : 1400mm (1800mm with full equipment) 
– Length: 20.5m 
– Left/right need: 16.4T 
– Drilling velocity : 0-36 rpm 
– Maximum drilling diameter: 2500mm(uncaged) / 2000mm(caged)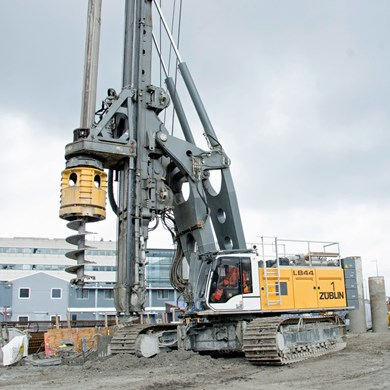 The special feature of the hydraulic system manufactured by Liebherr is the automatic torque adjustment, continuous speed optimization and 4 electronic adjustment speed ranges. Not only that, this recording system is also designed with a simple structure but brings high efficiency and low maintenance requirements.  In Kelly drilling, the LB-44 is designed with a drill diameter of up to 10 ft. (3m) and a maximum drilling depth of 302 ft. (92 m). In addition, the machine is controlled by a V8 diesel engine that provides a power of 505 kW / 677 horsepower and complies with phase IIIB / Tier 4 emission certifications.
Possessing a huge torque of up to 510 kNm, the LB-44 has a compact design, ensuring transportation costs as well as fast mobilization on site. Not only that, thanks to the combination of hydraulic boards and operators-friendly turns cage, the LB 44-510 can also operate continuously and the drill cycle is fast. Currently, LB-44 has been the main construction vehicle of Duafat Group present on many important projects, including Hoang Huy Commerce high-class apartment project recently with Racing Fat responsible for construction.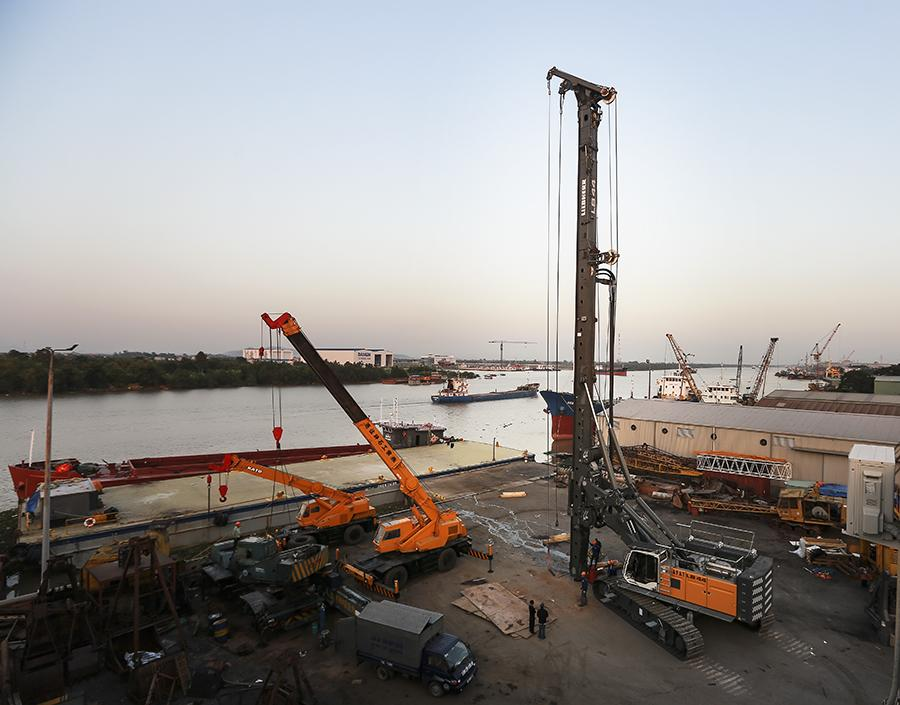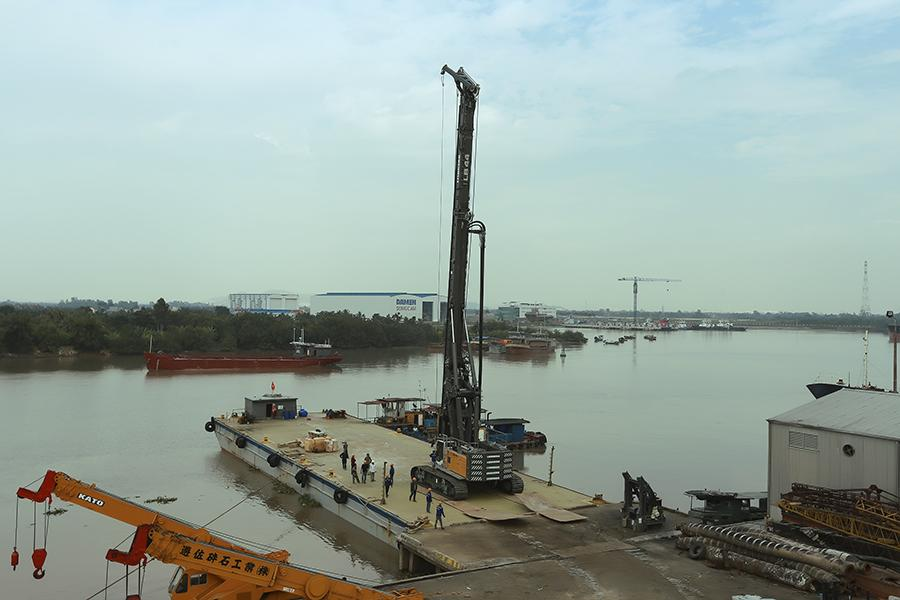 Reporter of DUAFAT's PR team