Tien Bo Plaza Apartment or also known as Apartment 175 Nguyen Thai Hoc is a complex of world-class 5-star hotel apartments and serviced apartments invested by TID Vietnam along with the launch of 2 construction companies that are members of Duafat Group including Thanh Tung and Huy Cuong.
Tien Bo Plaza –the dream of Rome in the heart of Hanoi
Tien Bo Plaza apartment is considered as a "Gold" project when located at 175 Nguyen Thai Ho Is one of the arterial roads of Hanoi and is the "intersection" of the city center, located in 2 districts Hoan Kiem and Ba Dinh district. The project is the last land lot in The Center of Hanoi, which is expected to become a 5-star serviced apartment – hotel, as well as providing entertainment services, high-class restaurants,… serving the lives of residents of Ba Dinh district in particular as well as Hanoi City in general.  
In particular, The Progress Plaza Apartment project is also integrated with many of the most living facilities in Ba Dinh district, surrounded by government buildings such as the Department of Health and the National Assembly Office, cultural sites such as Hang Day Stadium, Vietnam Art Museum, Saint Paul Hospital… Tien Bo Plaza is the perfect piece for the development of Hanoi City.  
Modern equipment – Challenge all the limits of progress
To ensure the quality of the works, the project has changed the design of the number of piles in locations with water tanks, the initial number of piles is 439 piles D1000 and 70 piles D1500. The project also uses additional construction methods such as rotating drilling using drilling solution, in addition to the presence of heavy equipment from Duafat including: Hitachi KH500 crawler crane with a length of up to 22.5m and Bauer BG-36 with a load drilling speed of 46 rpm. Currently, the project is still in the process of construction, expected to be completed on schedule to hand over to the investor.  
Some updated images from Tien Bo Plaza construction: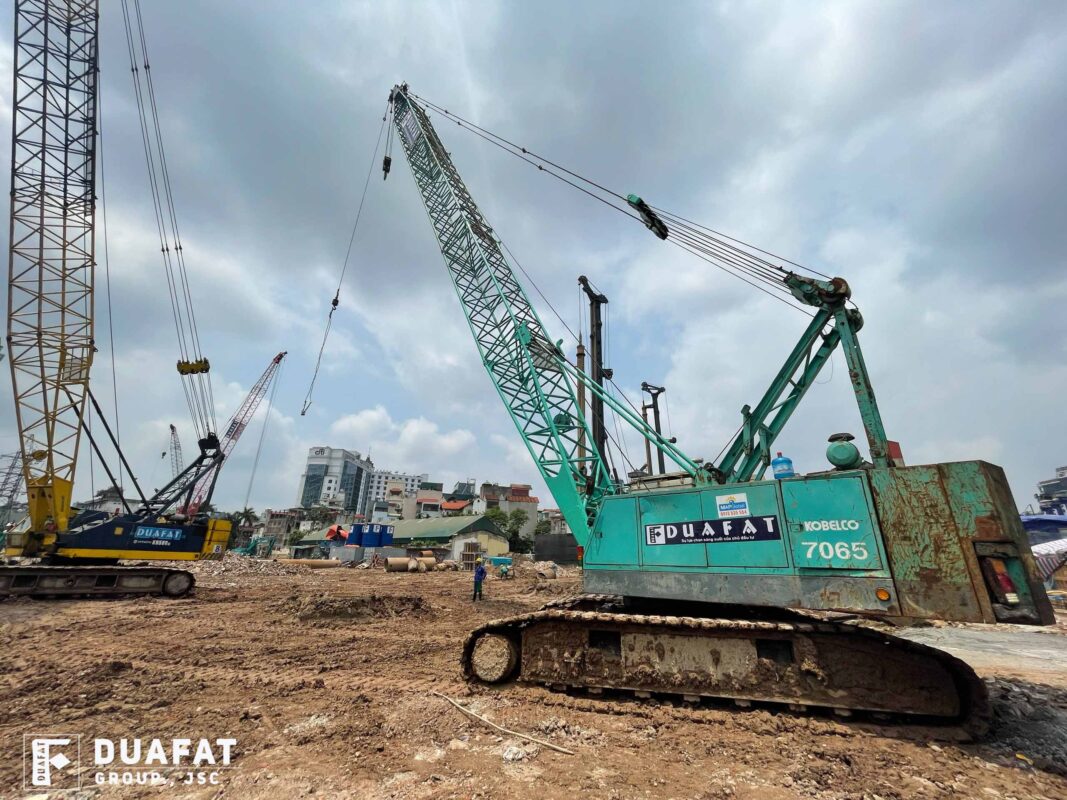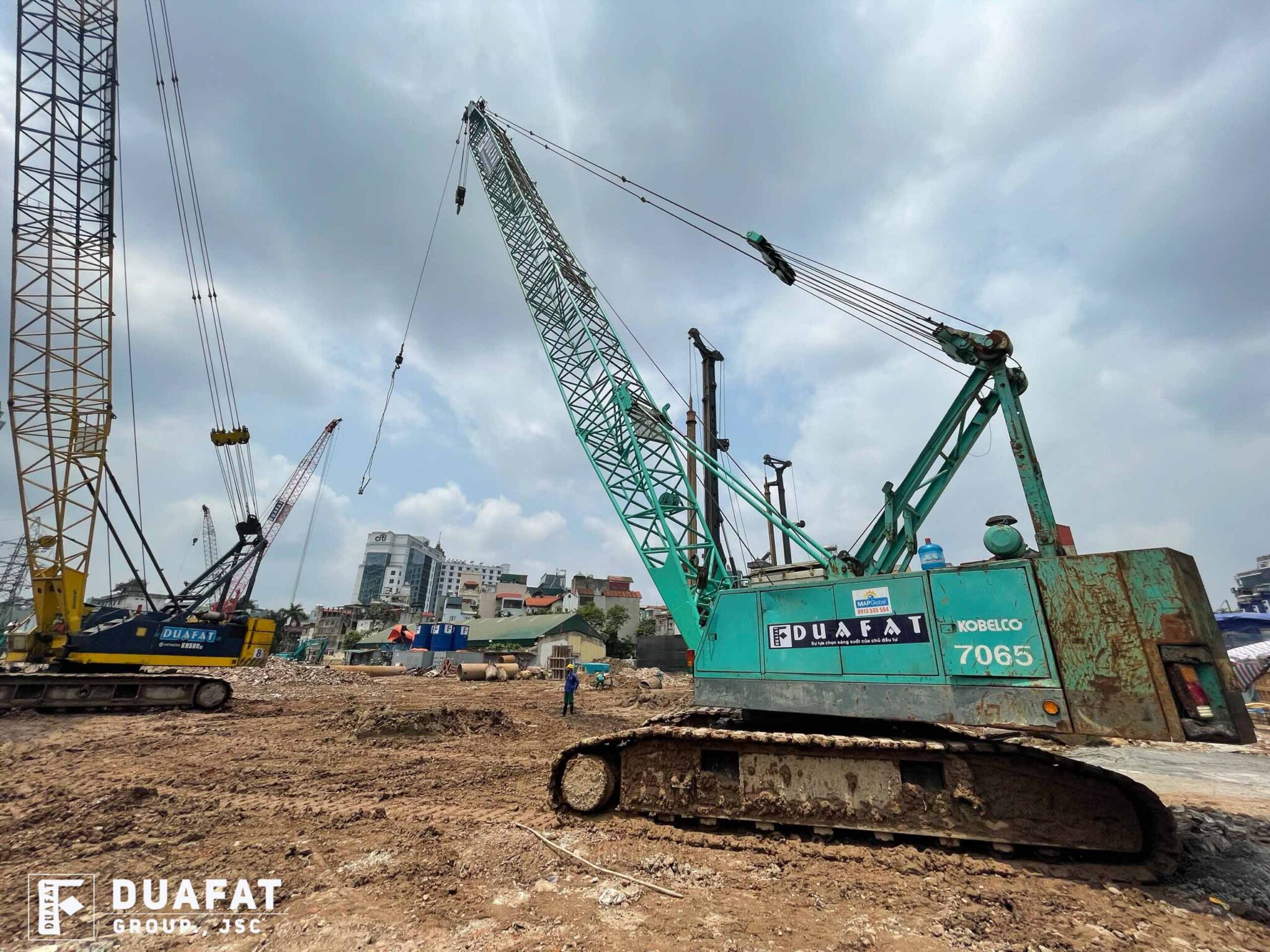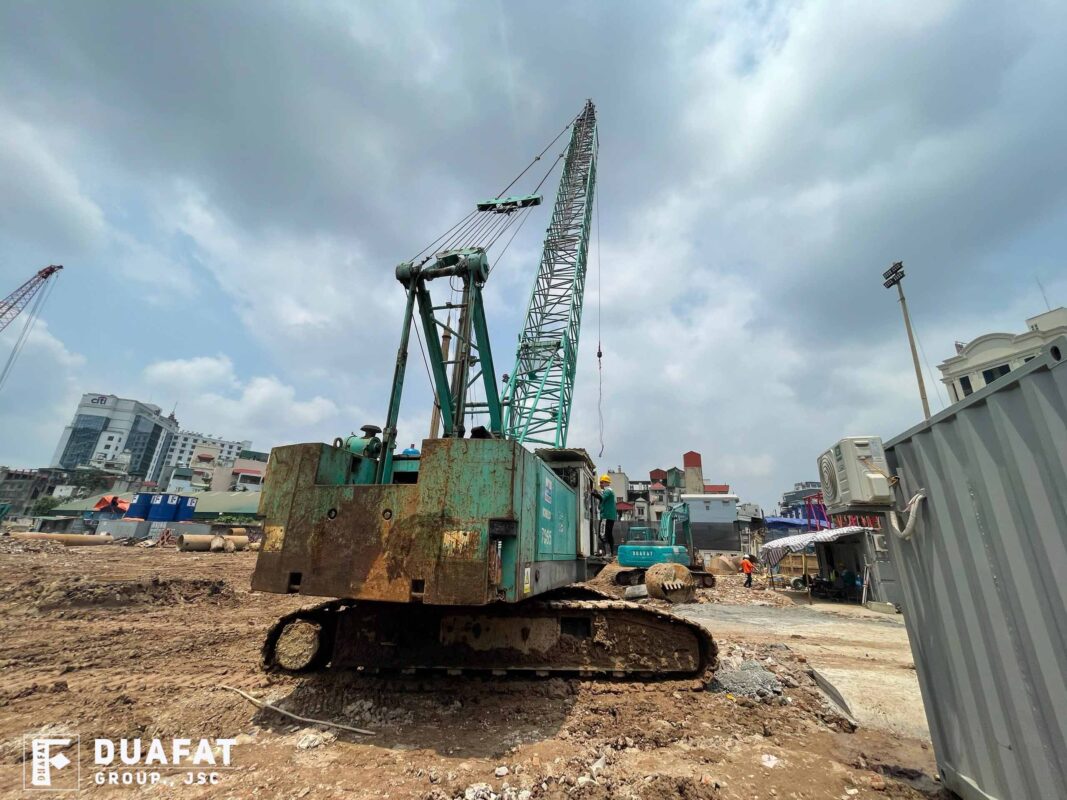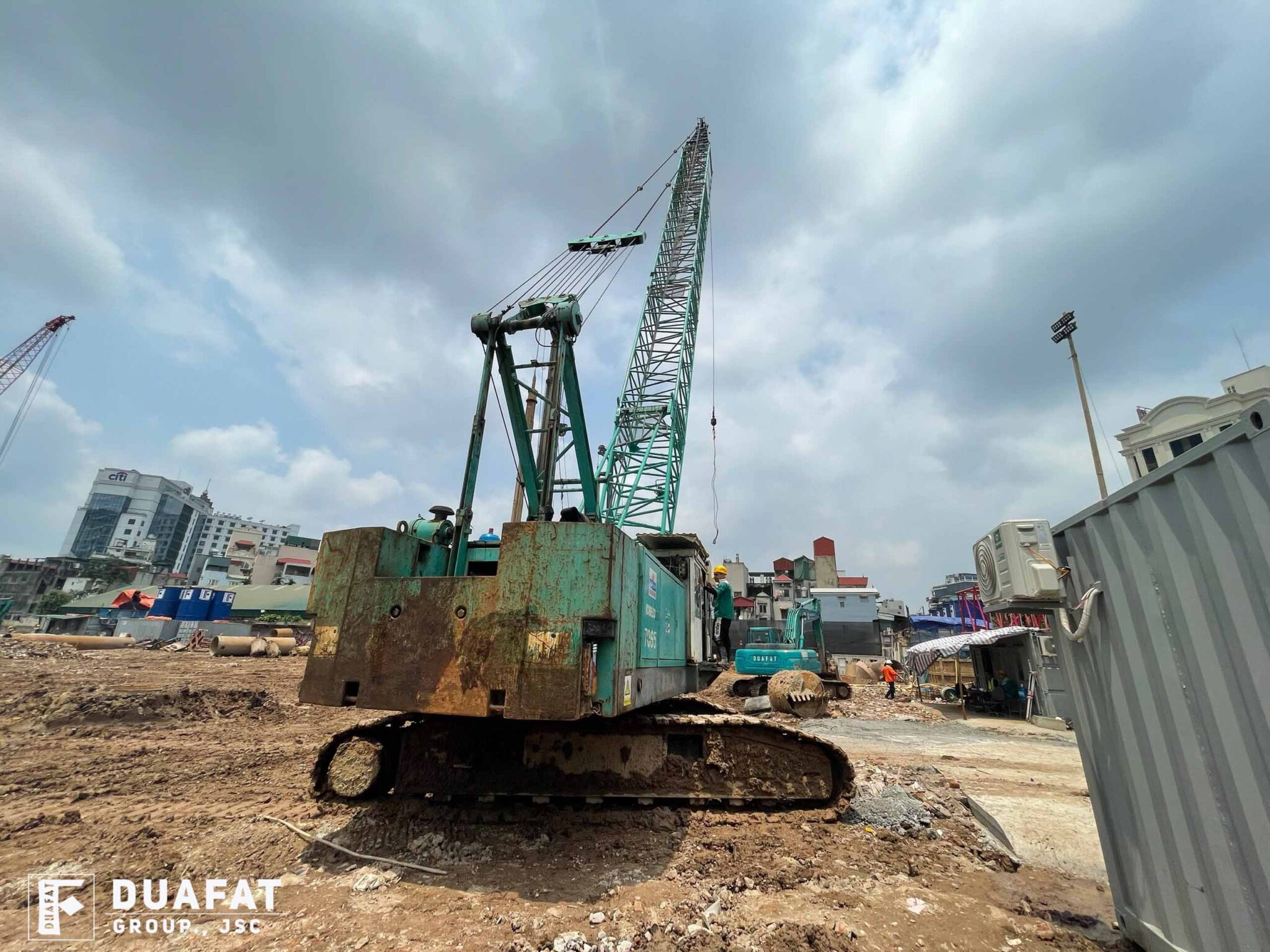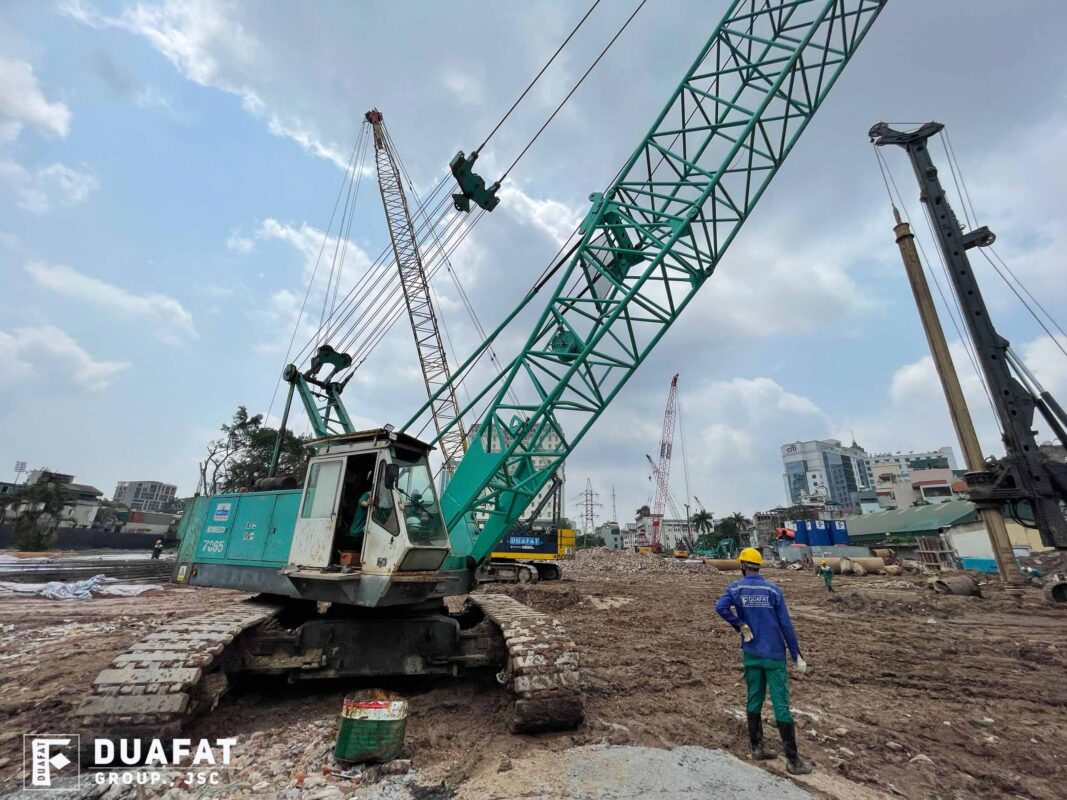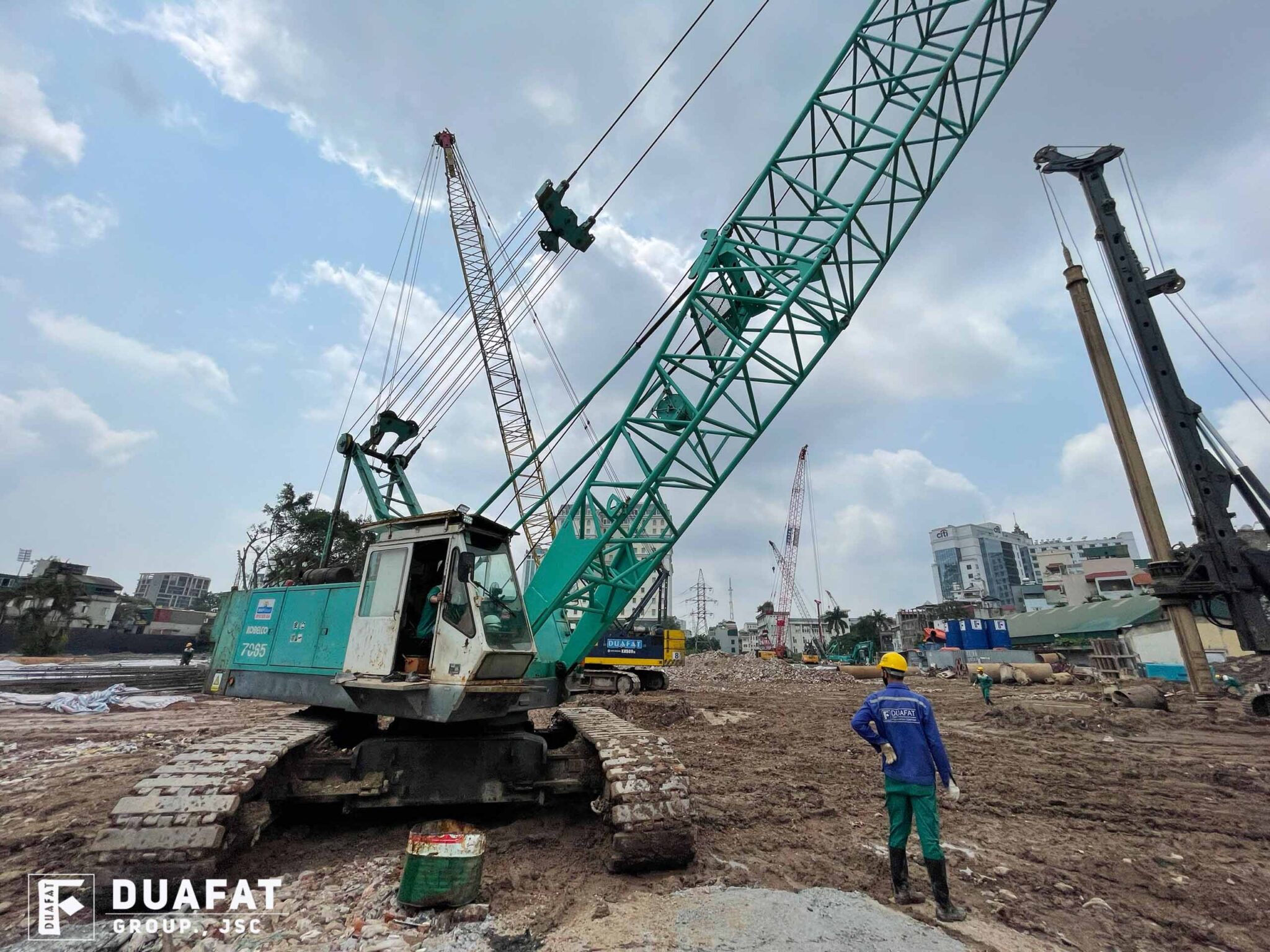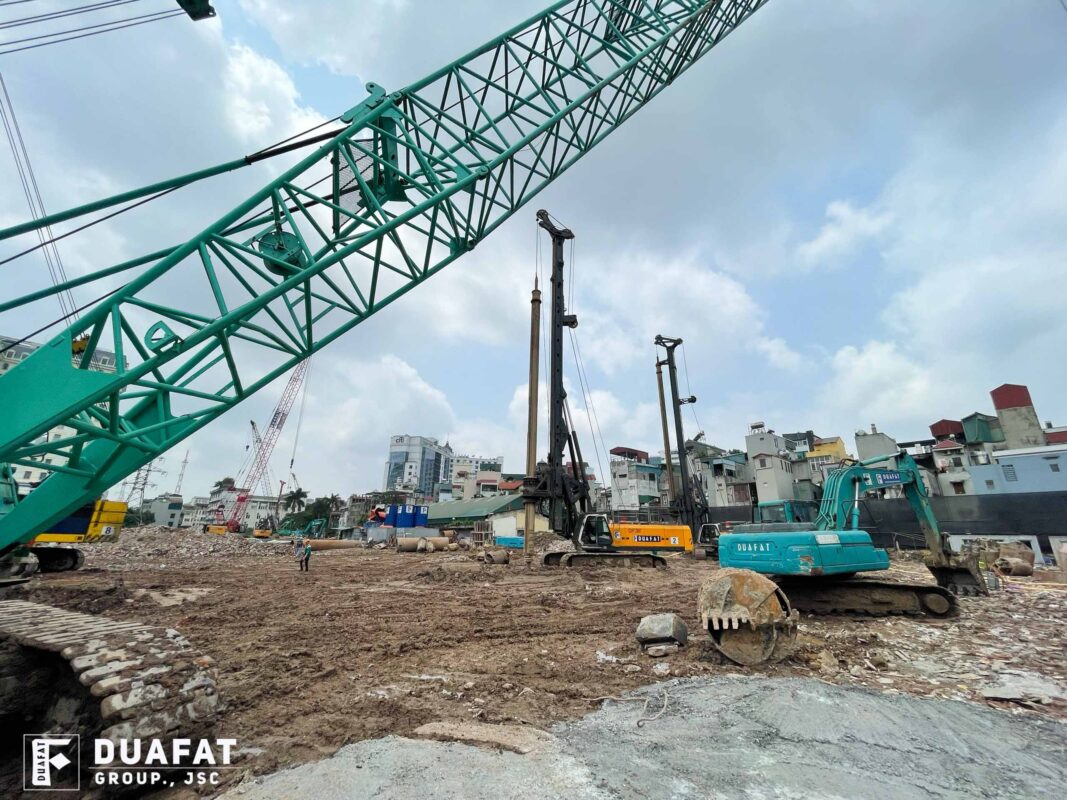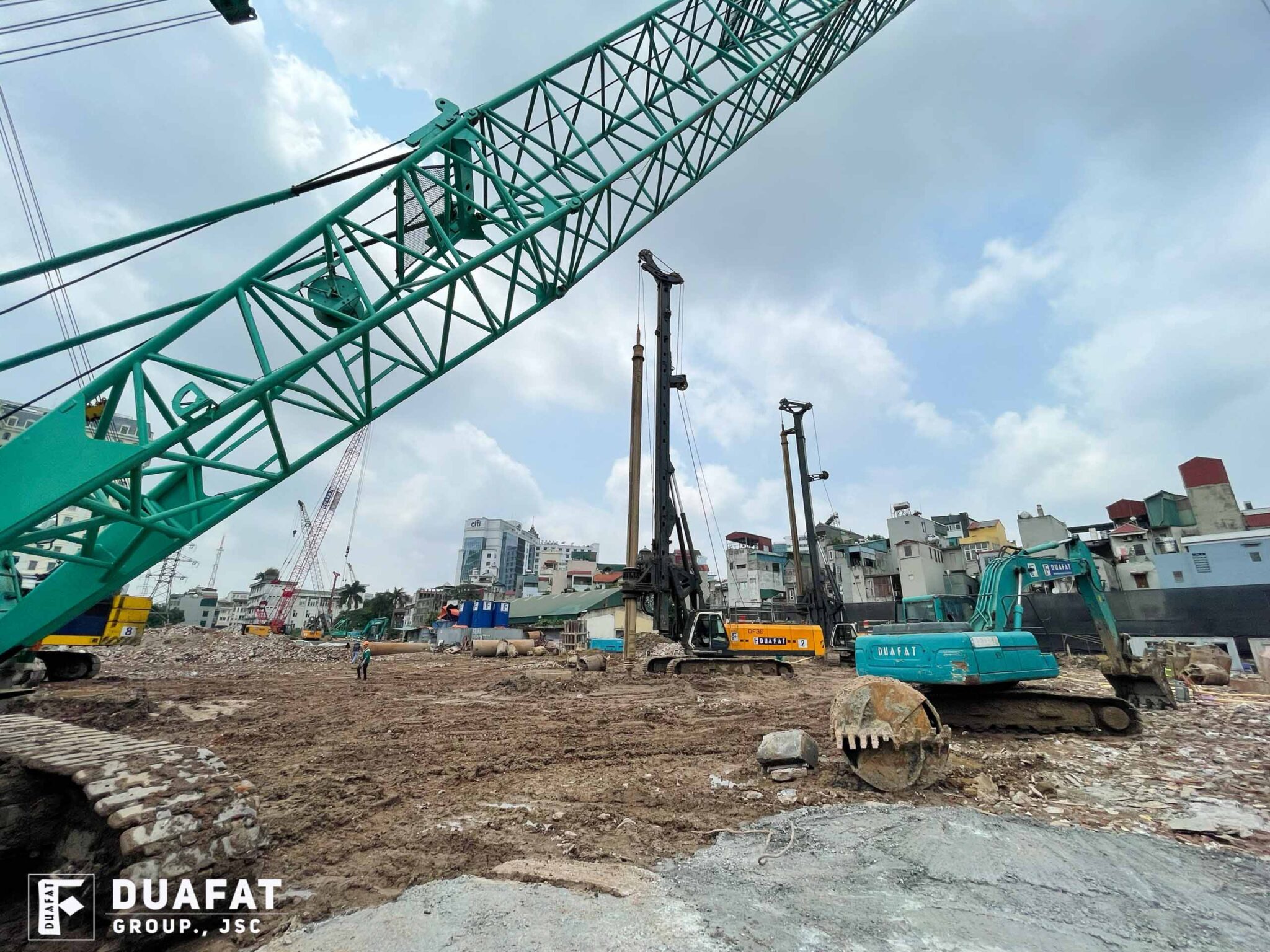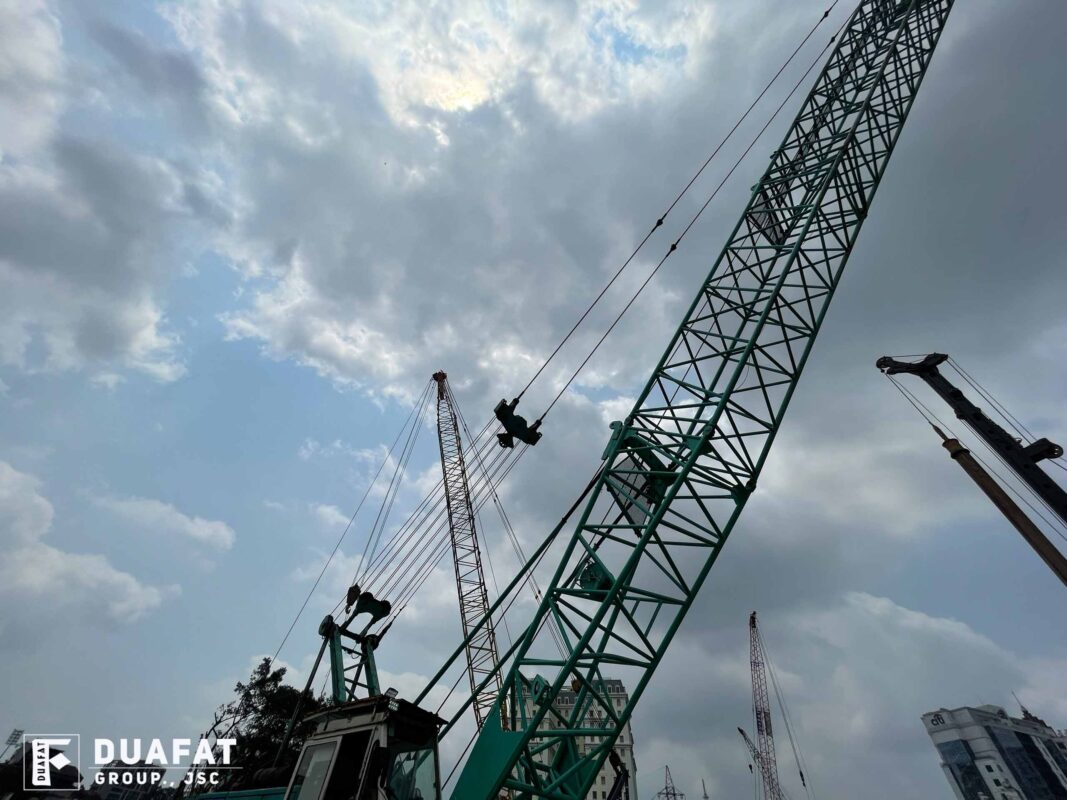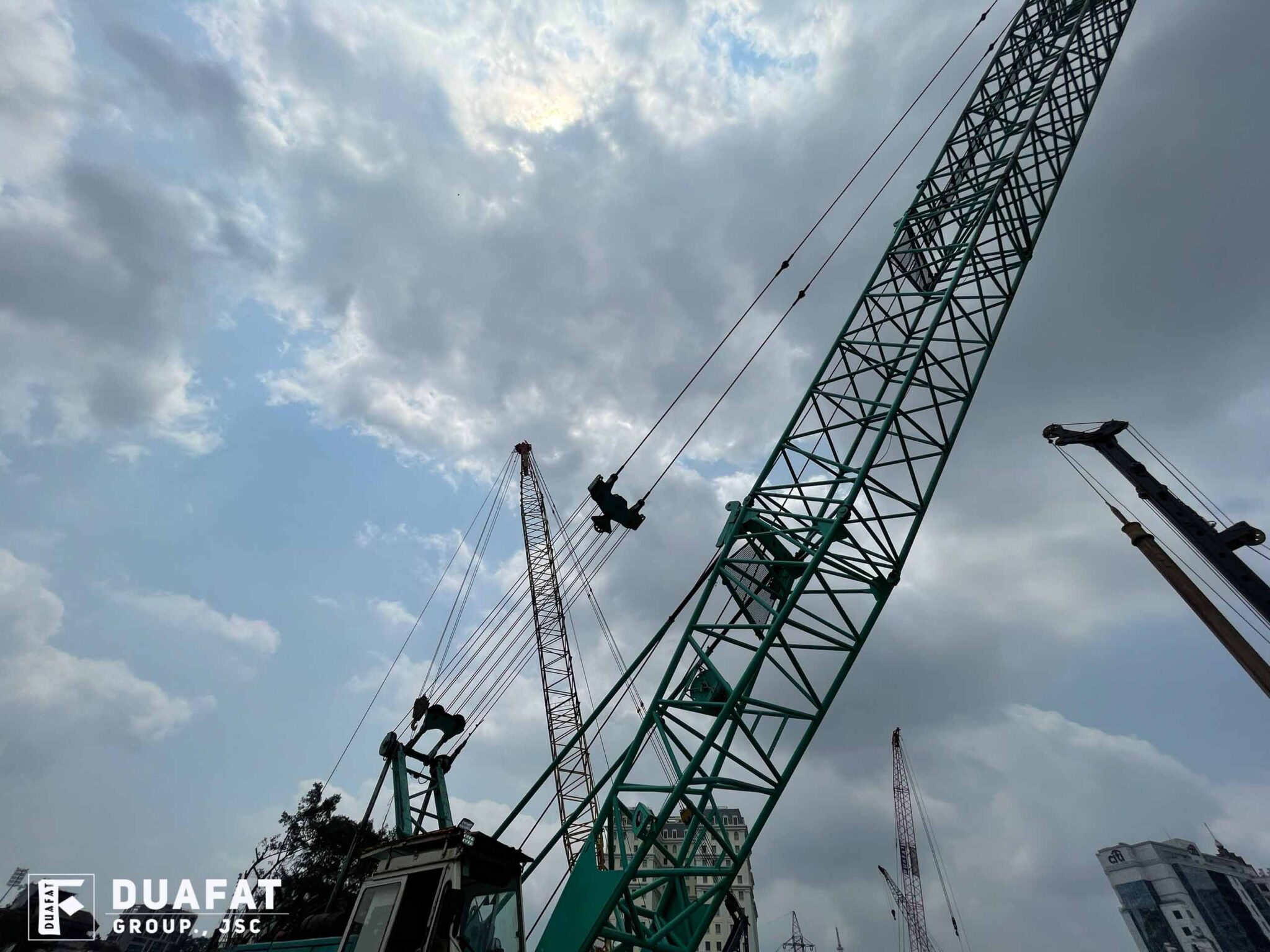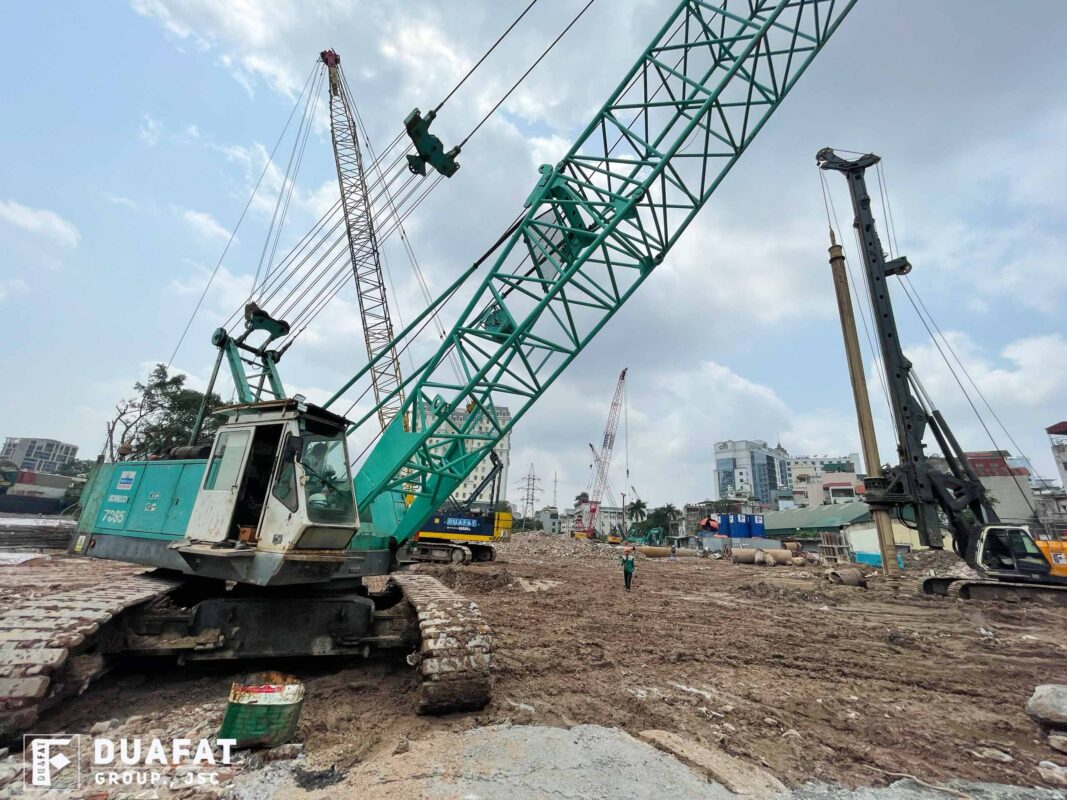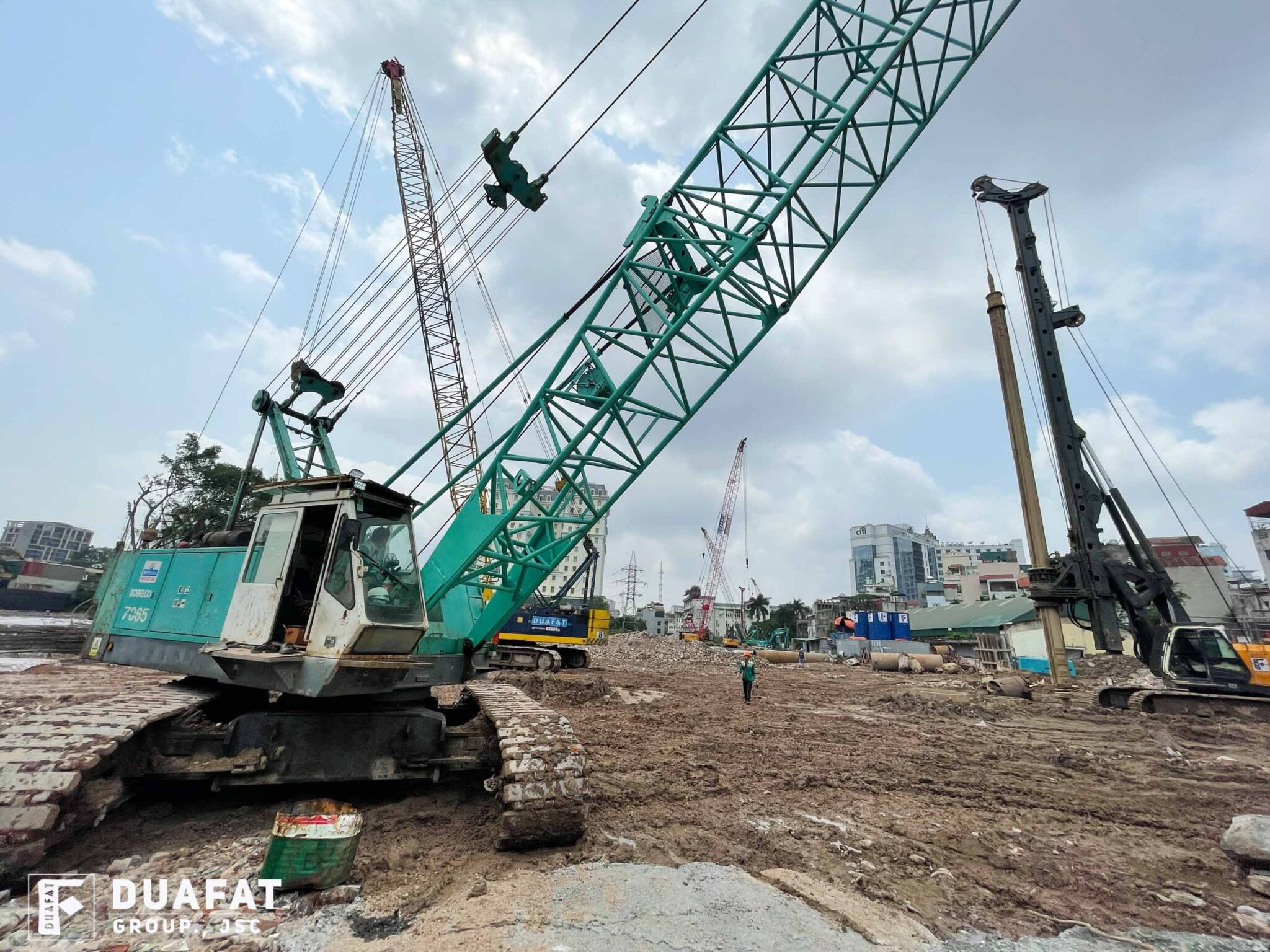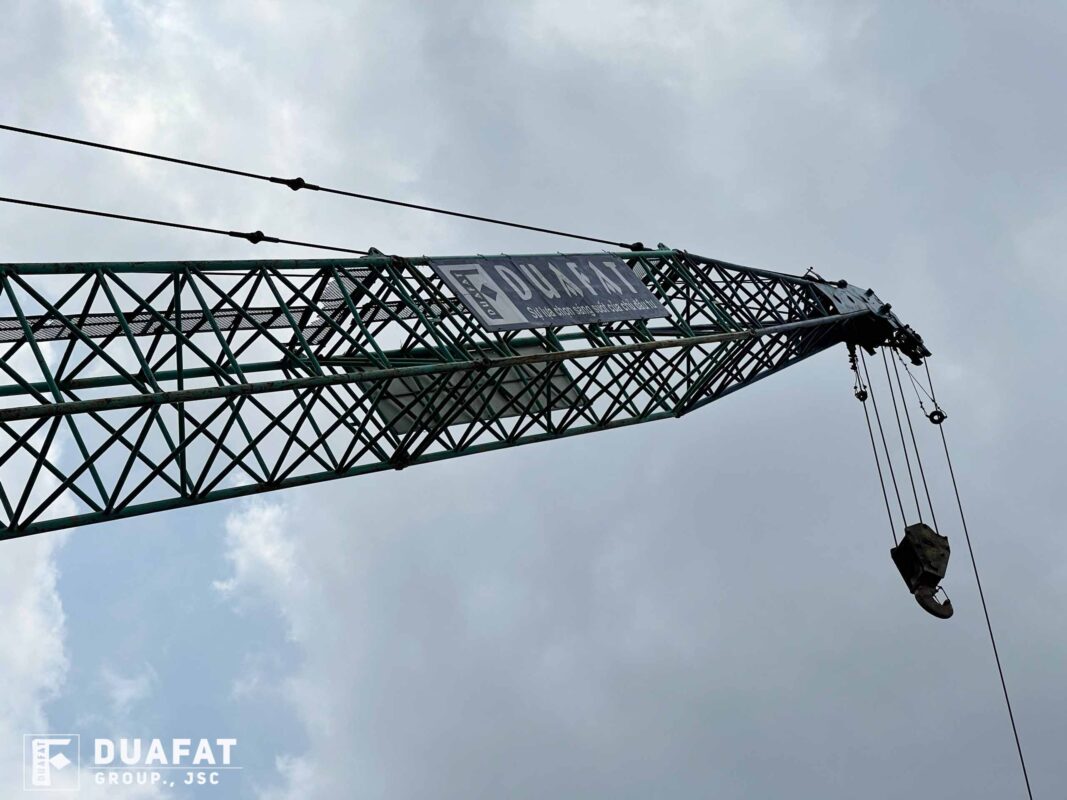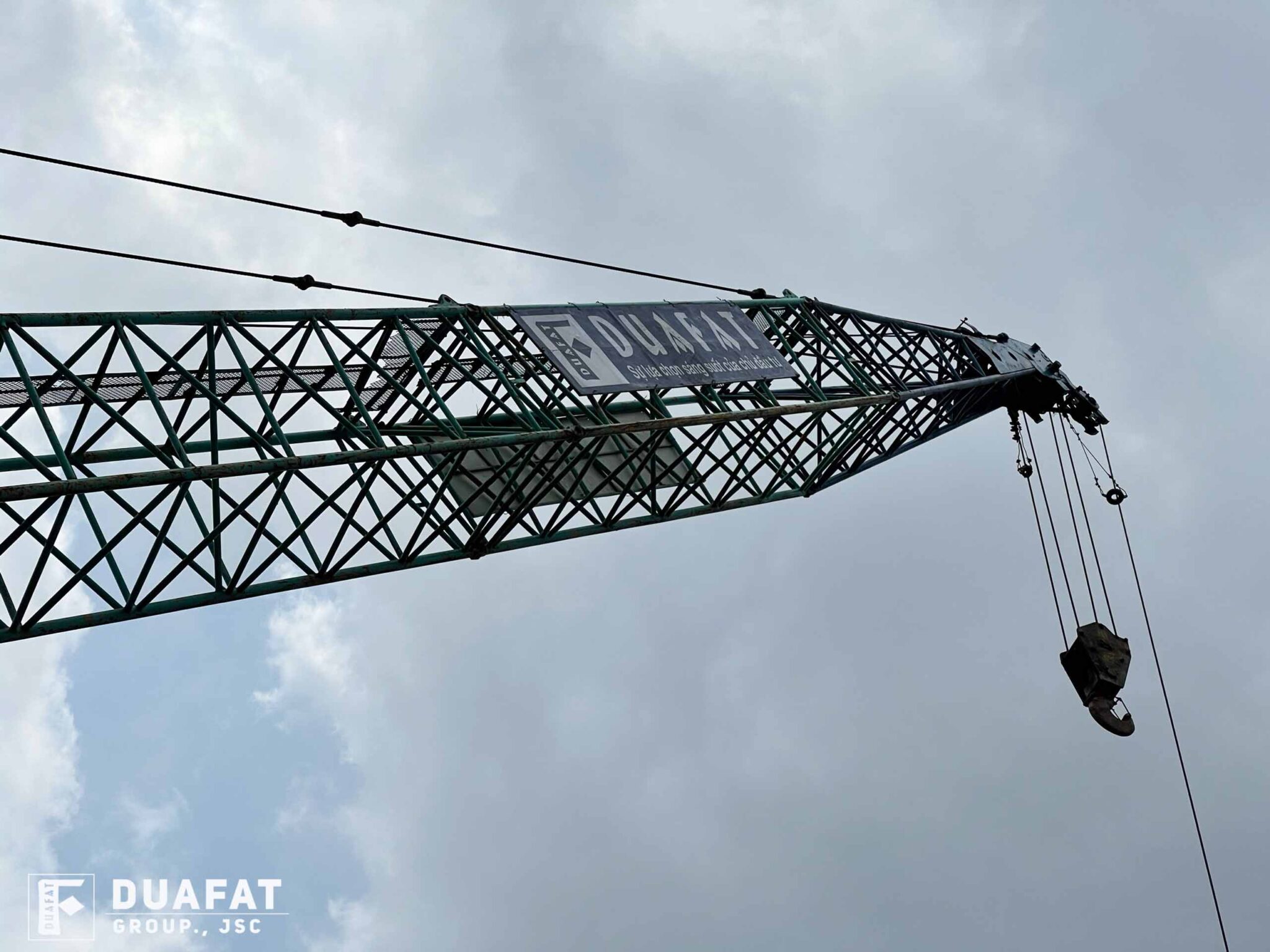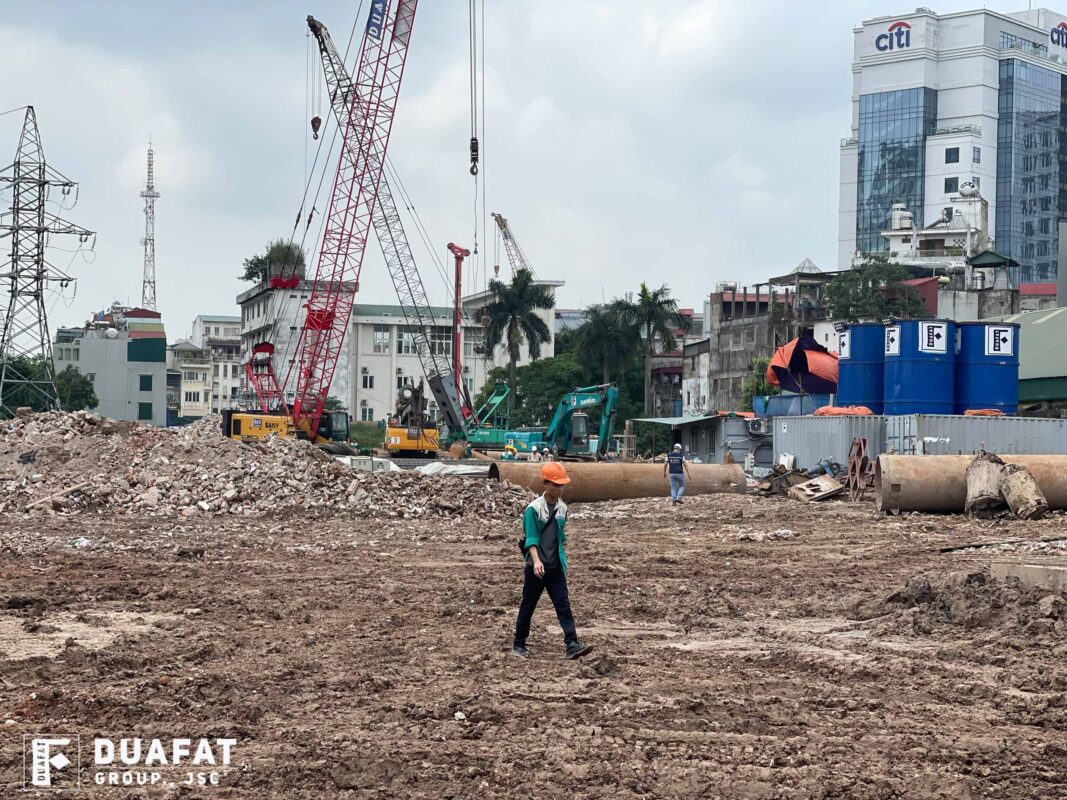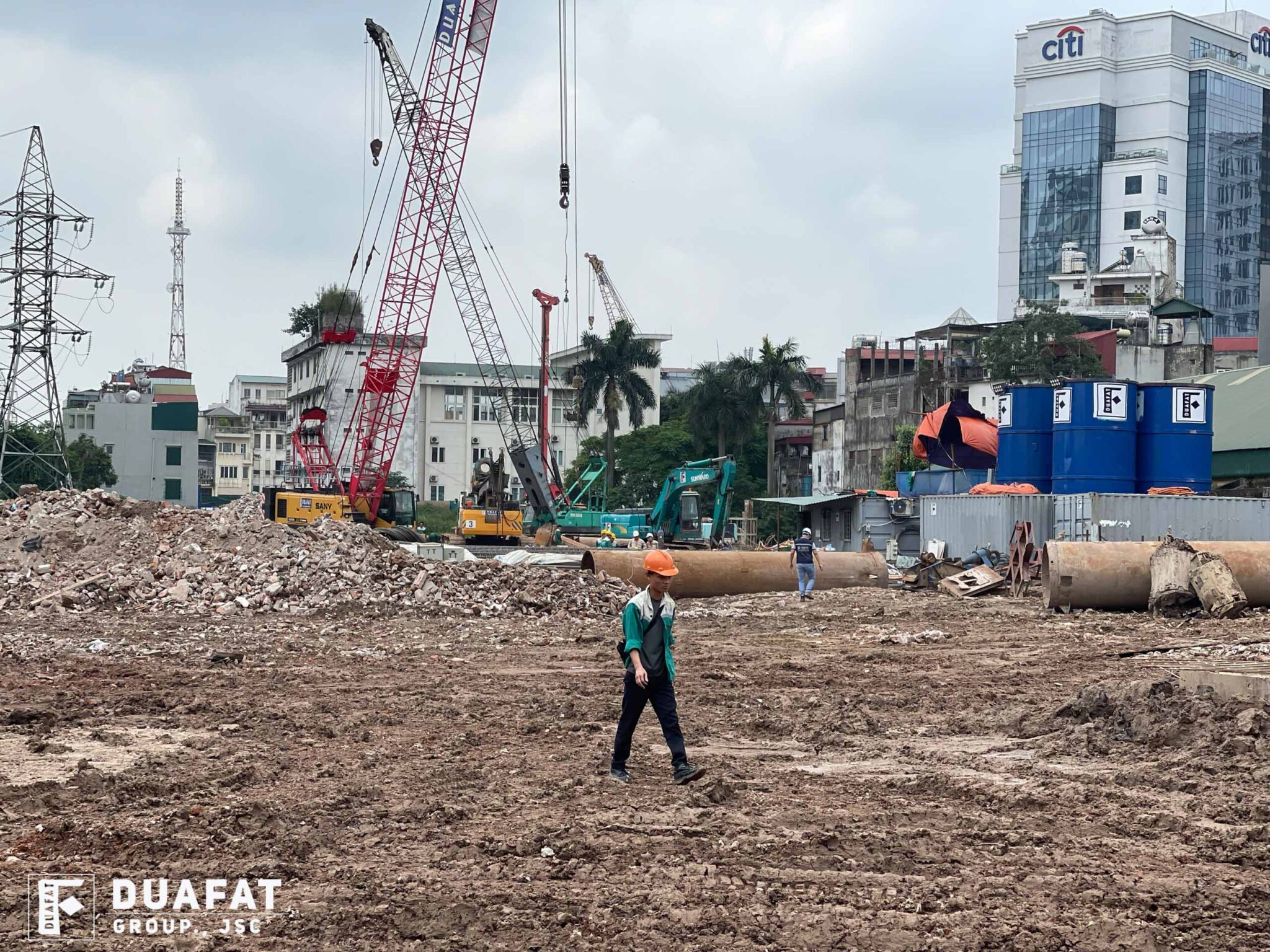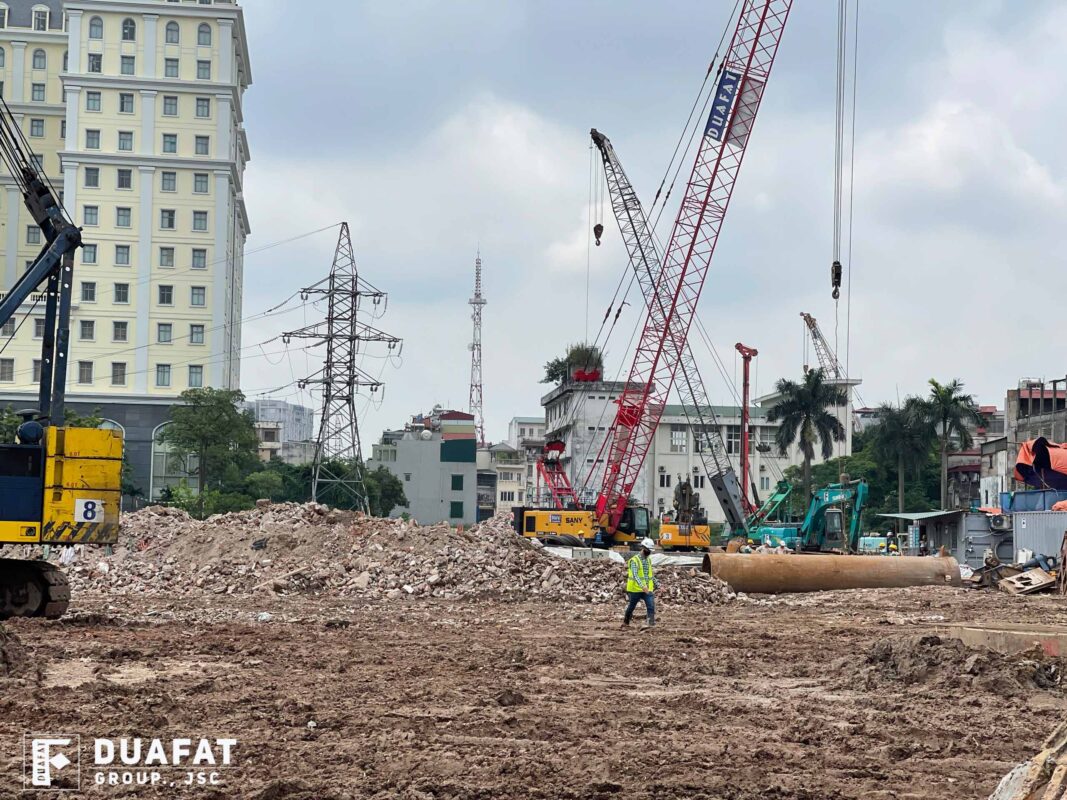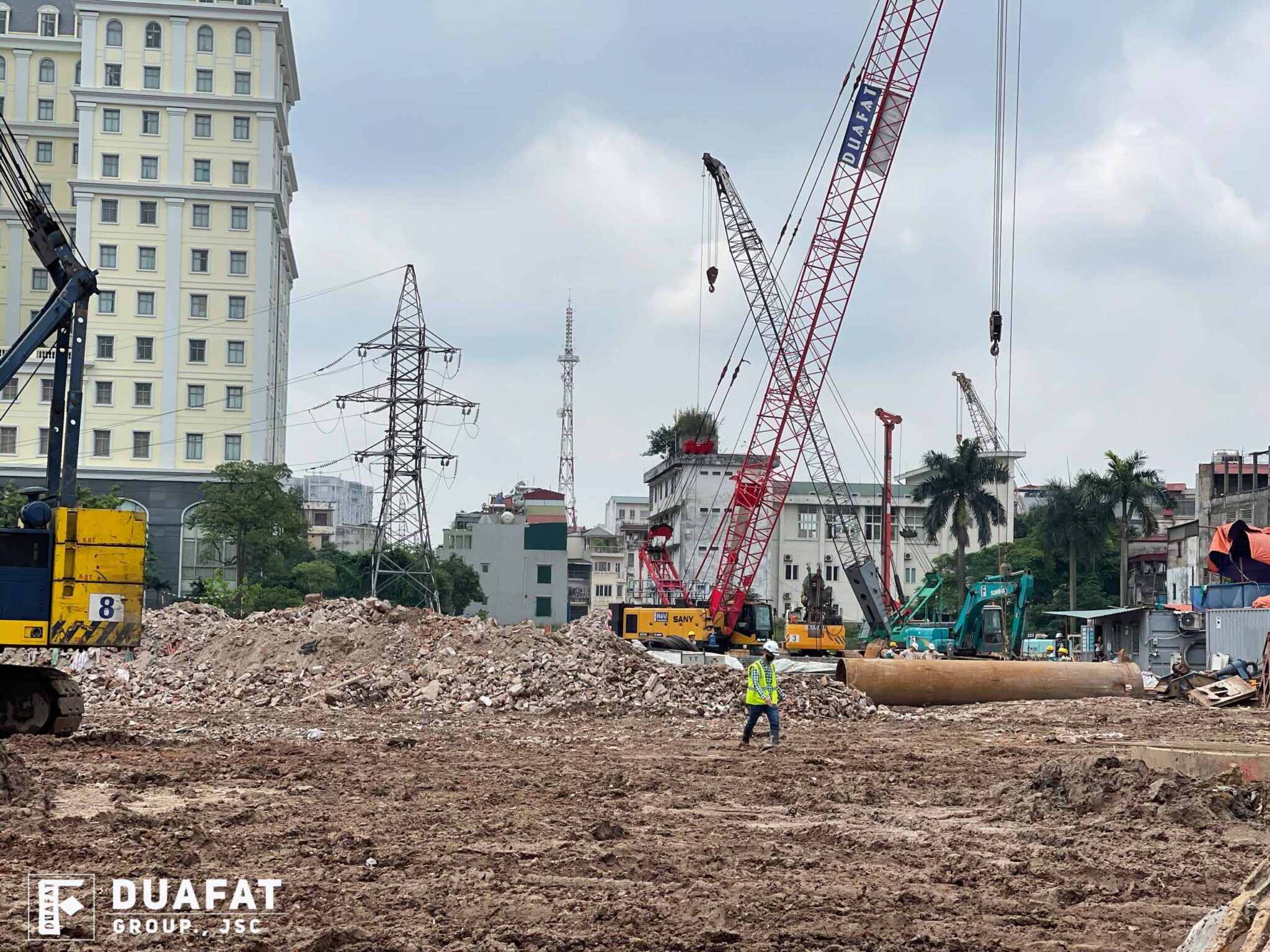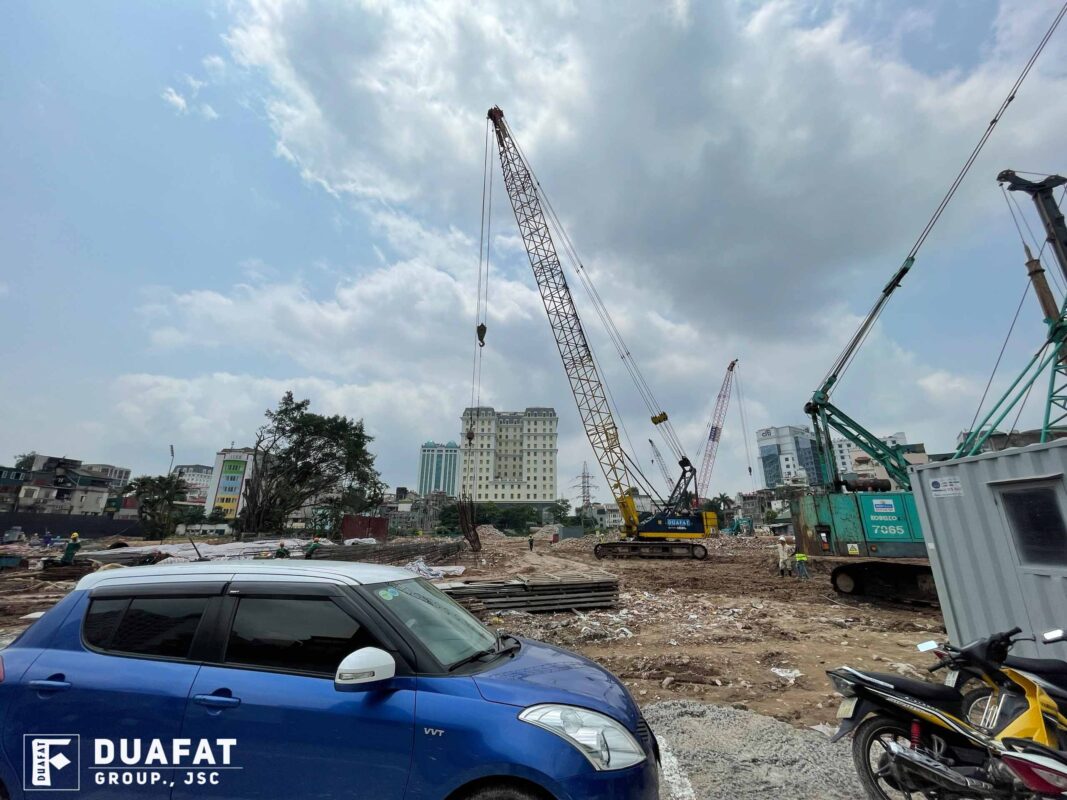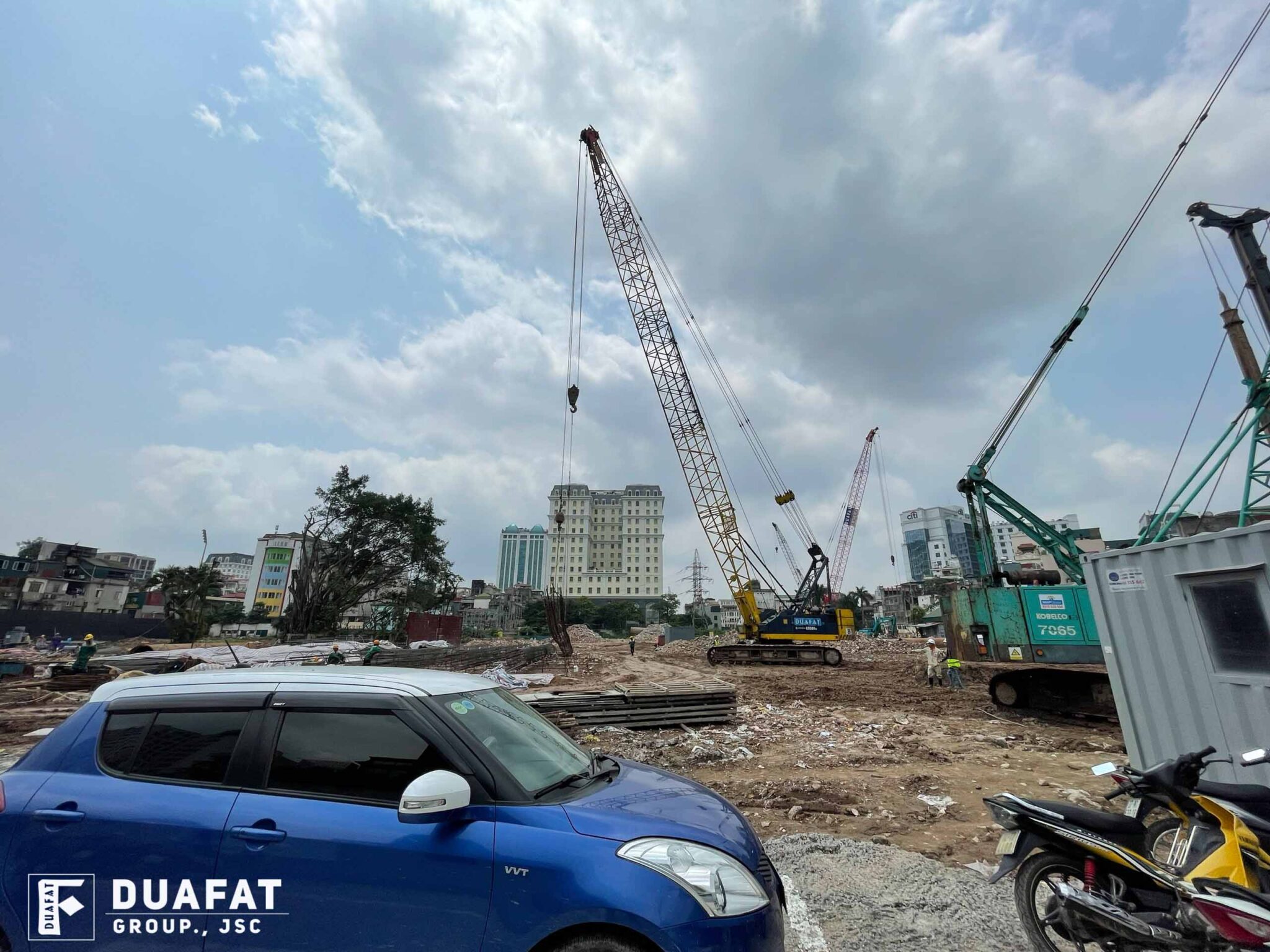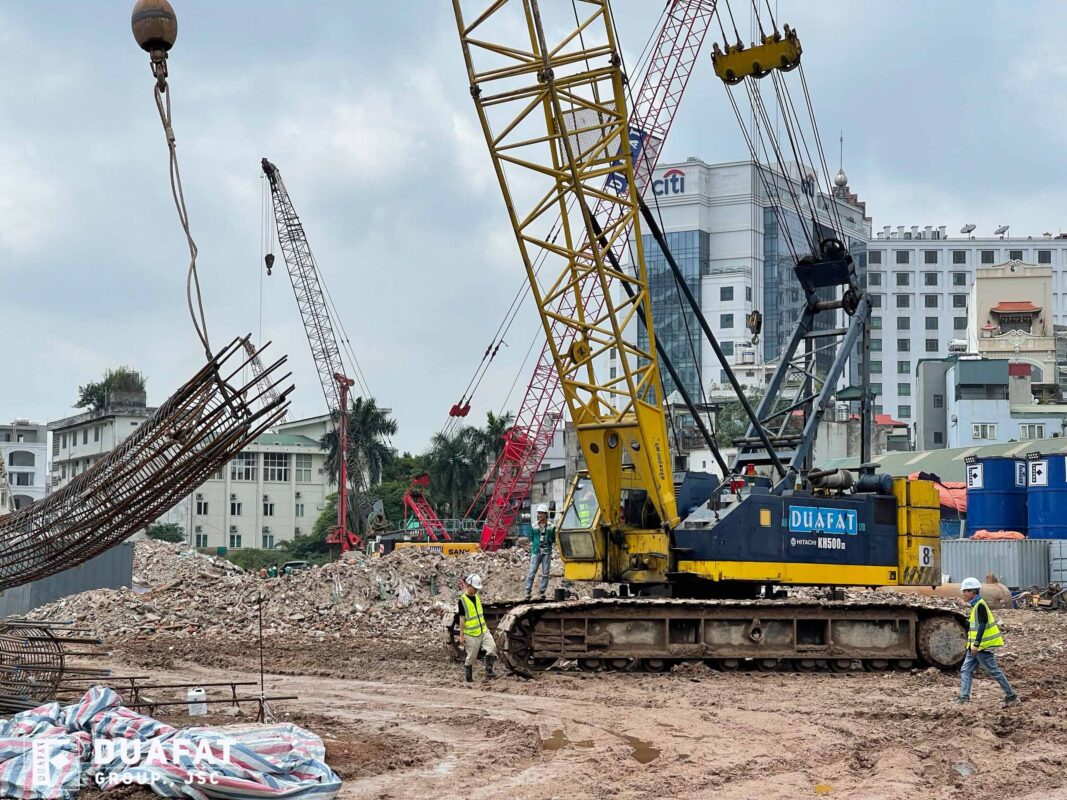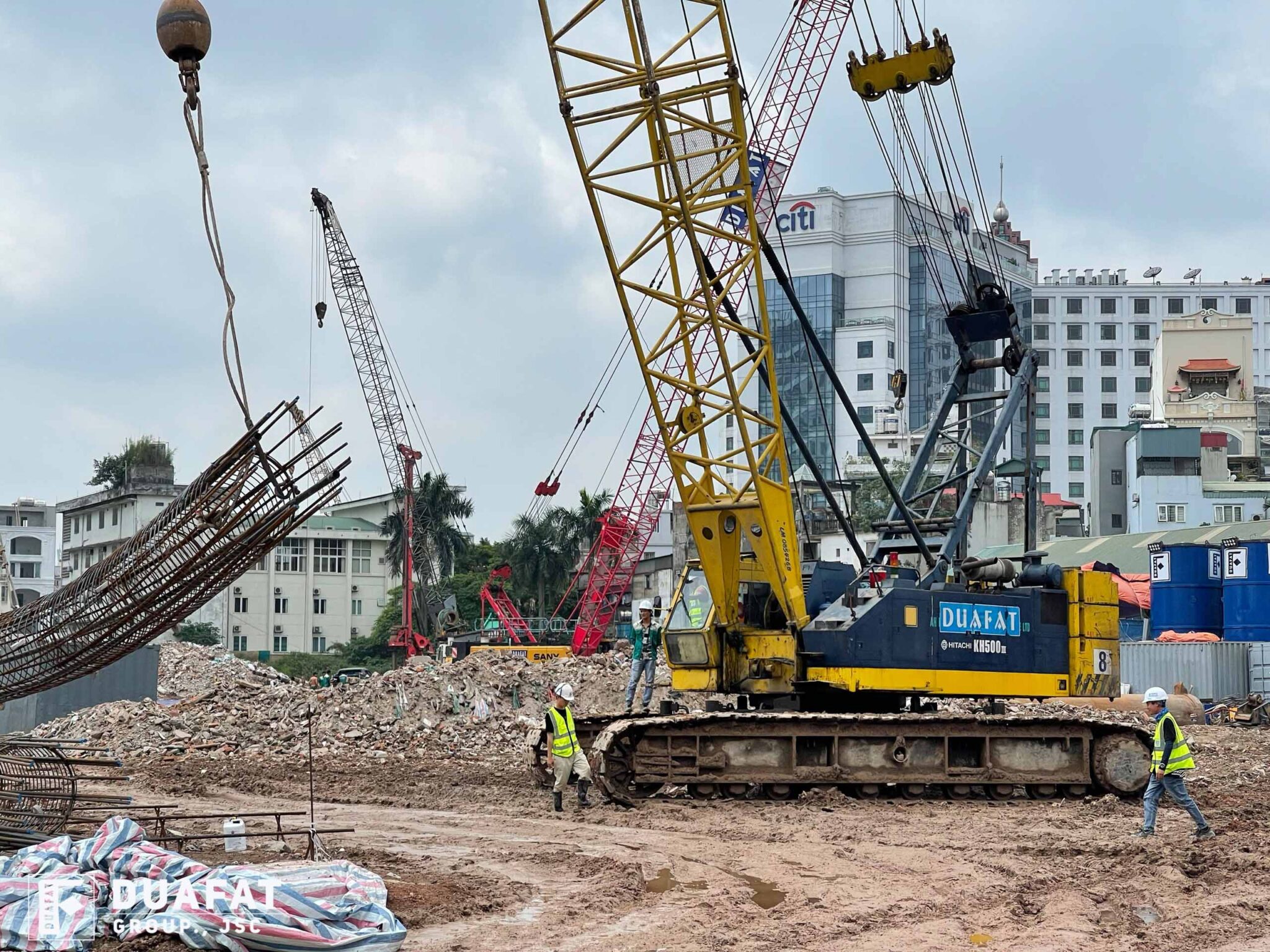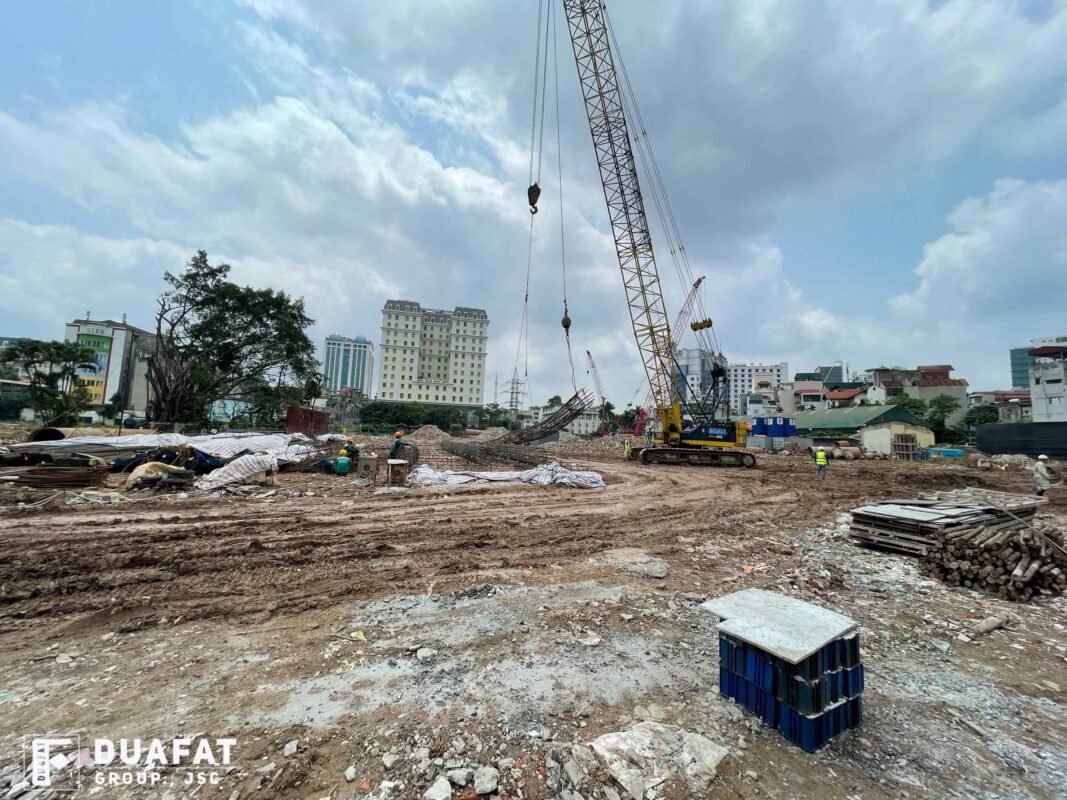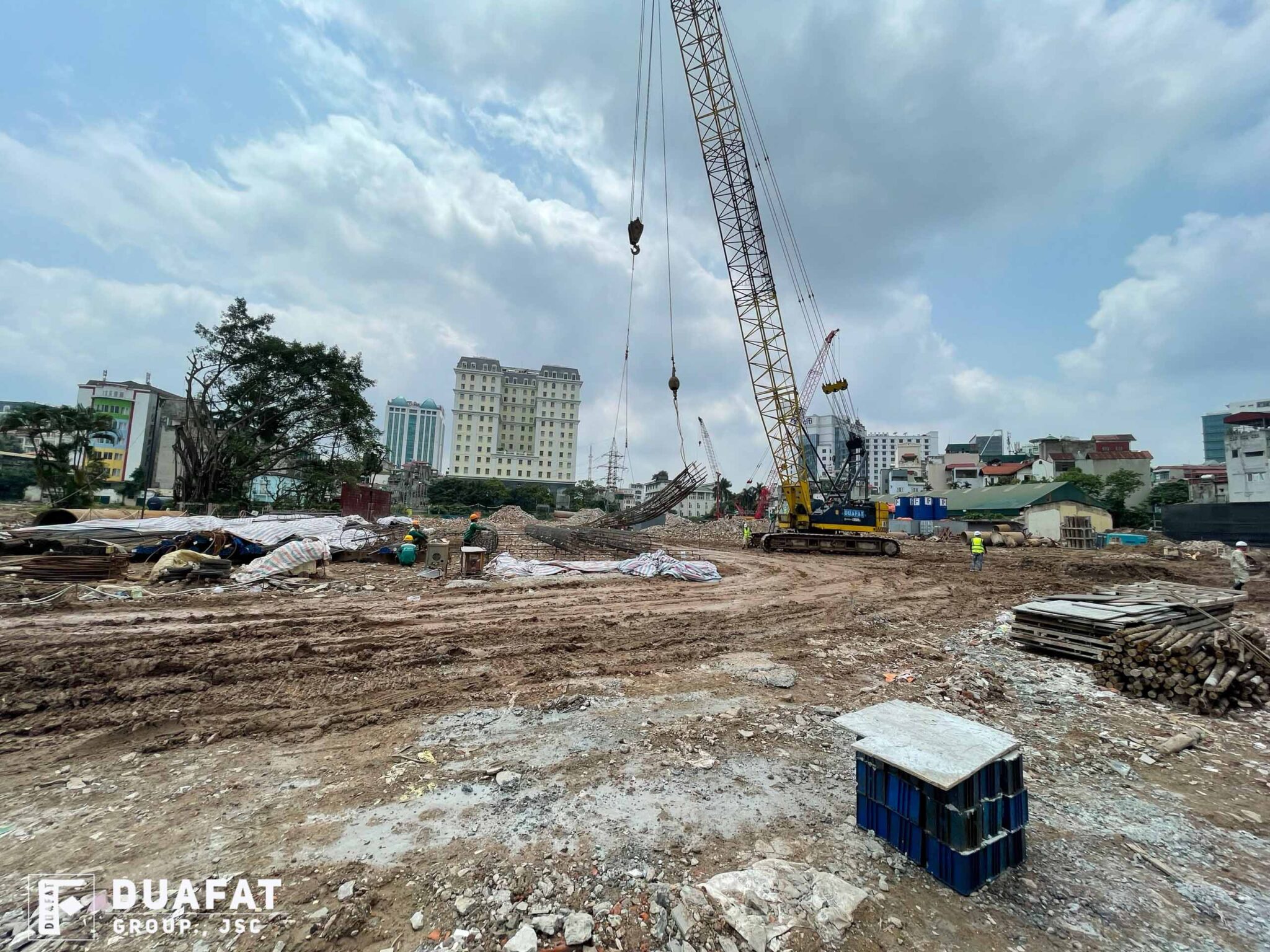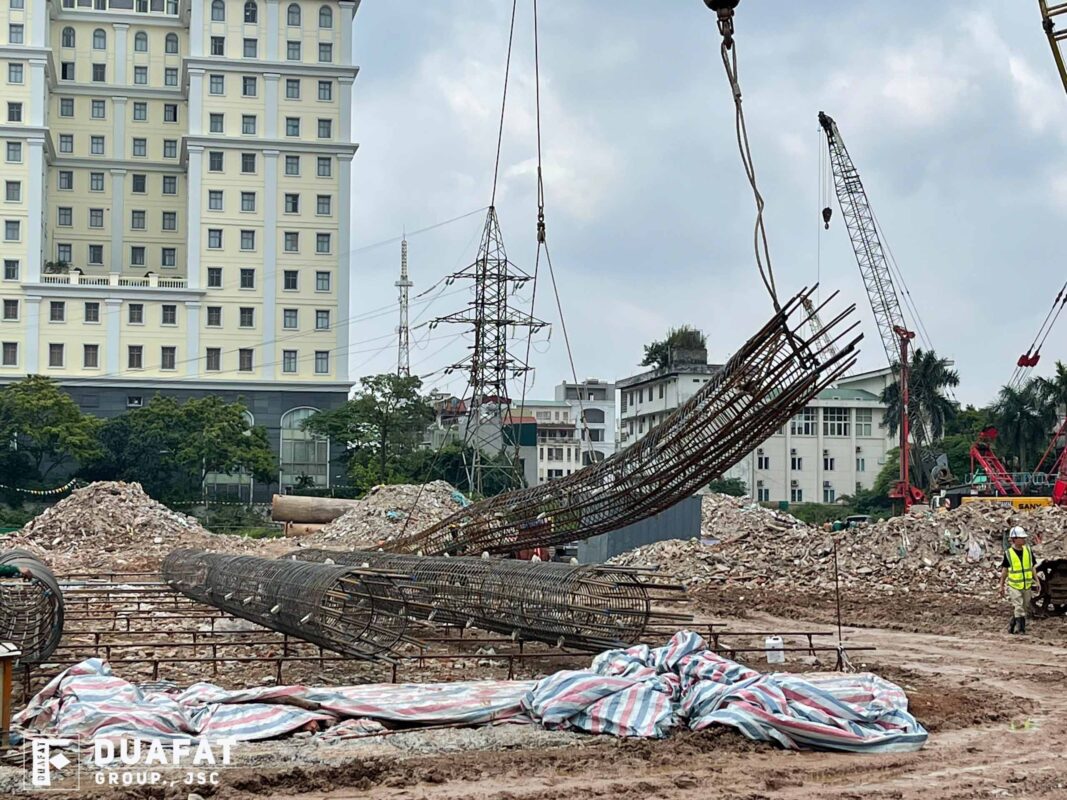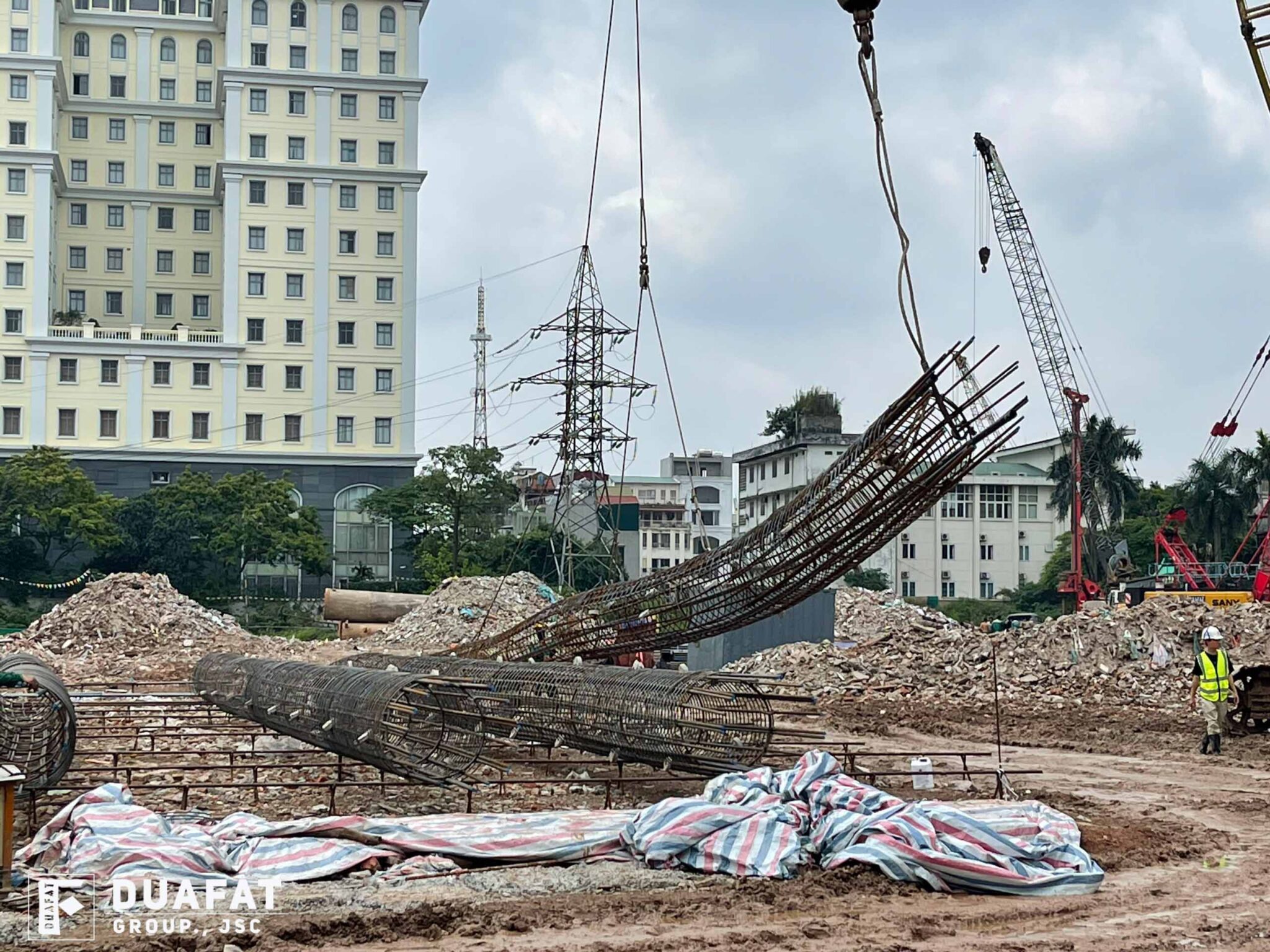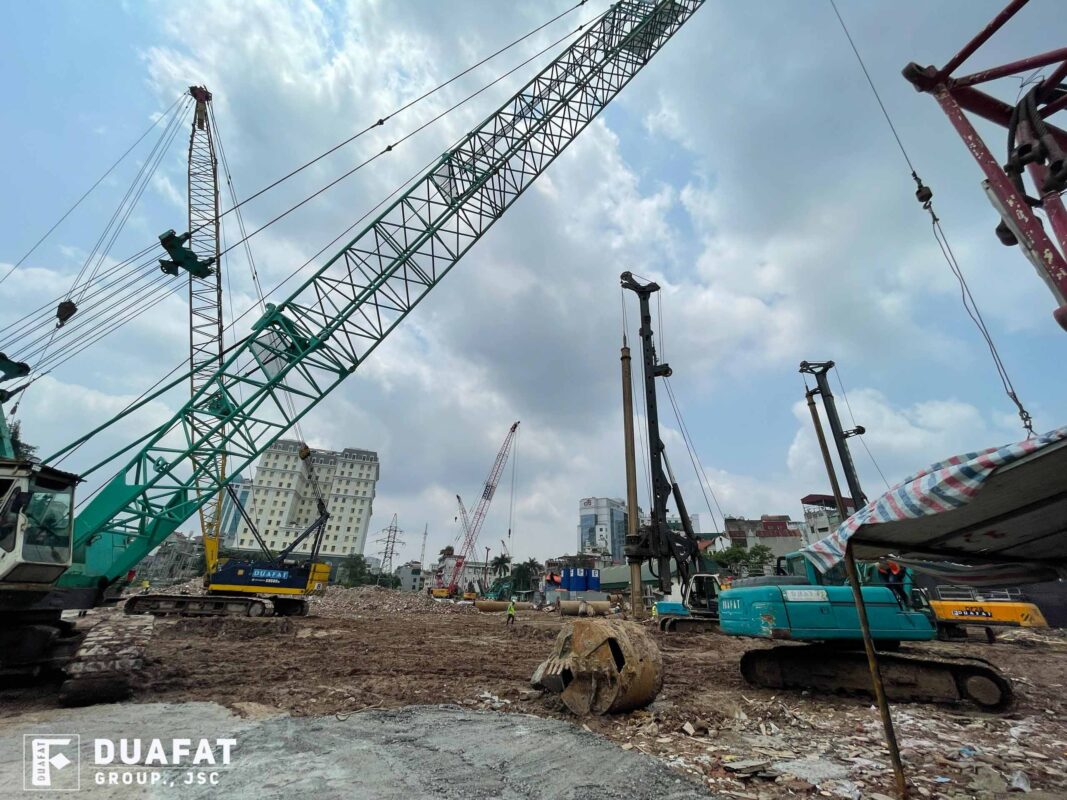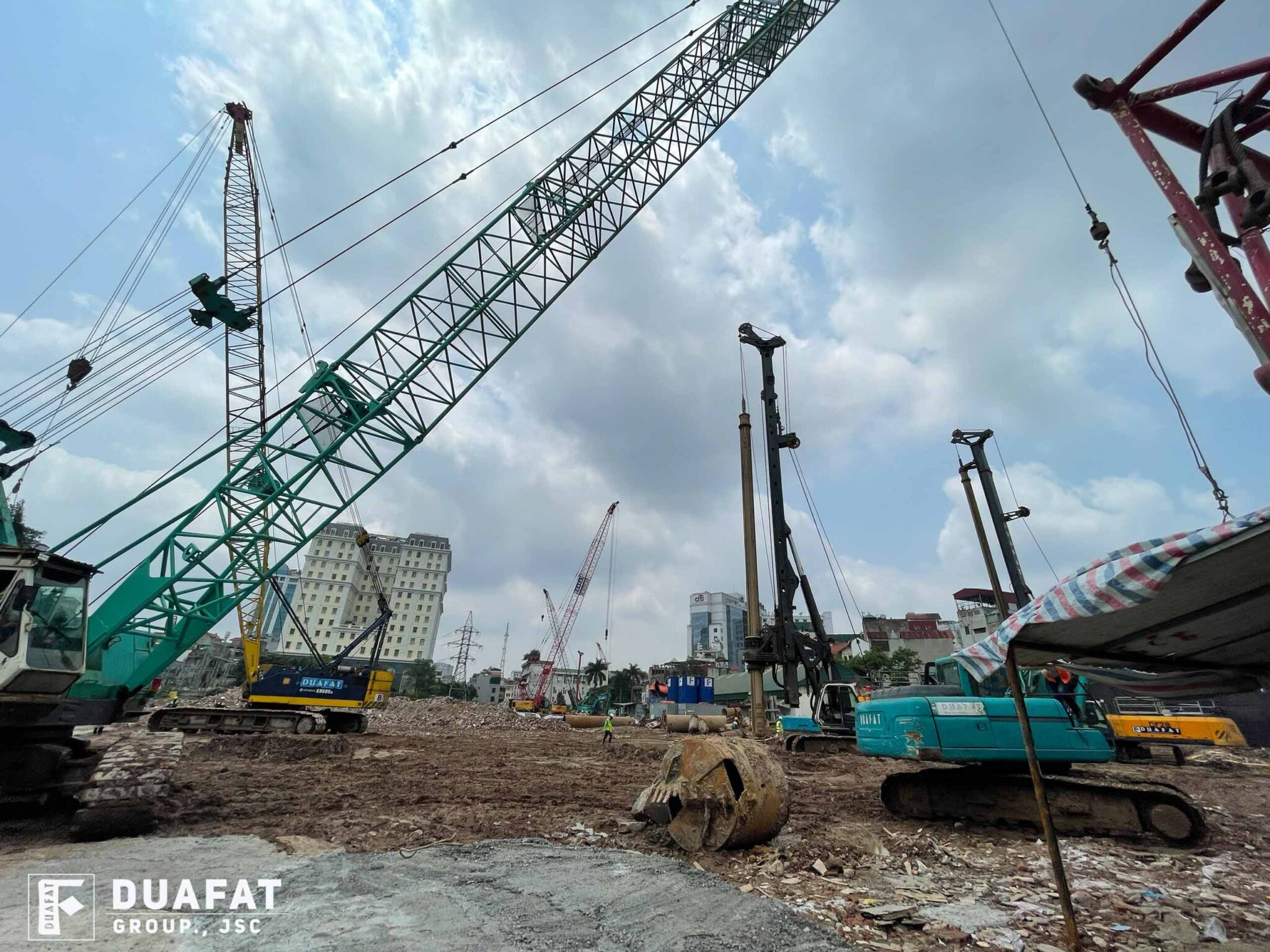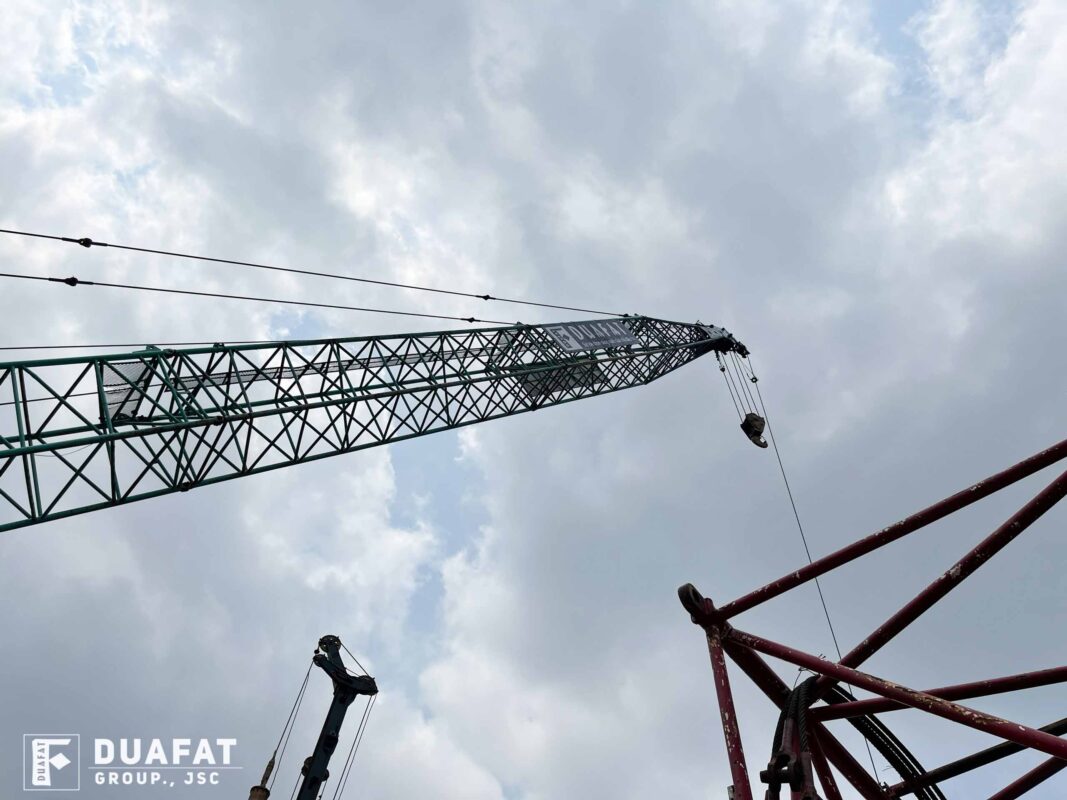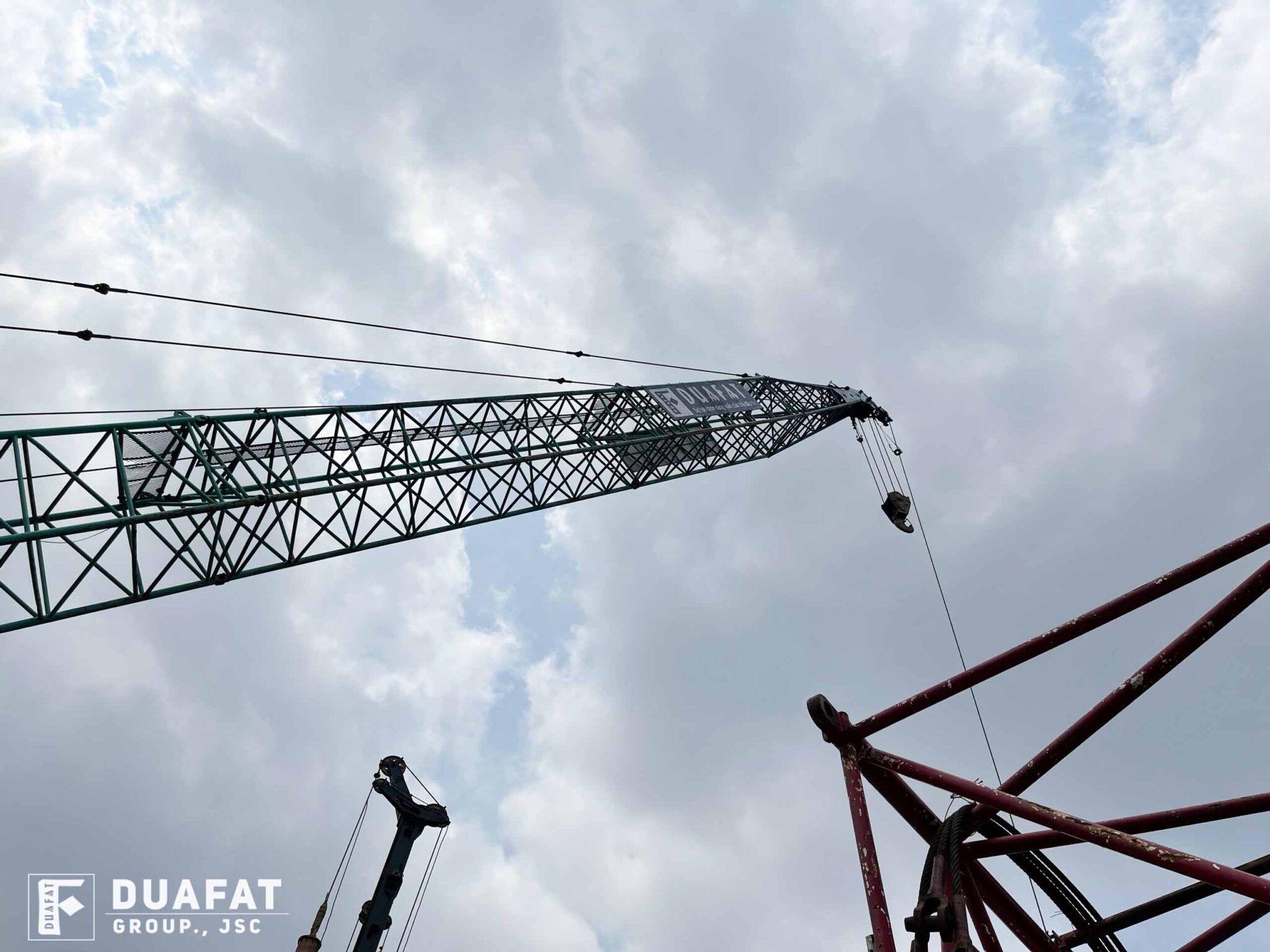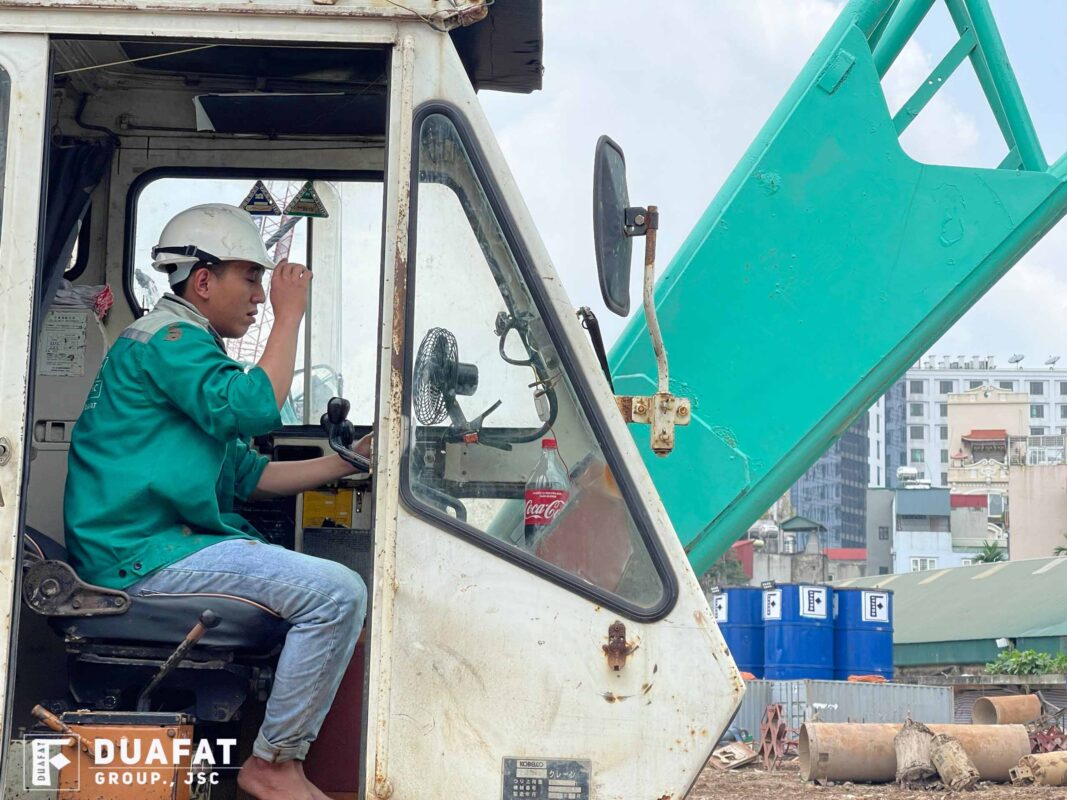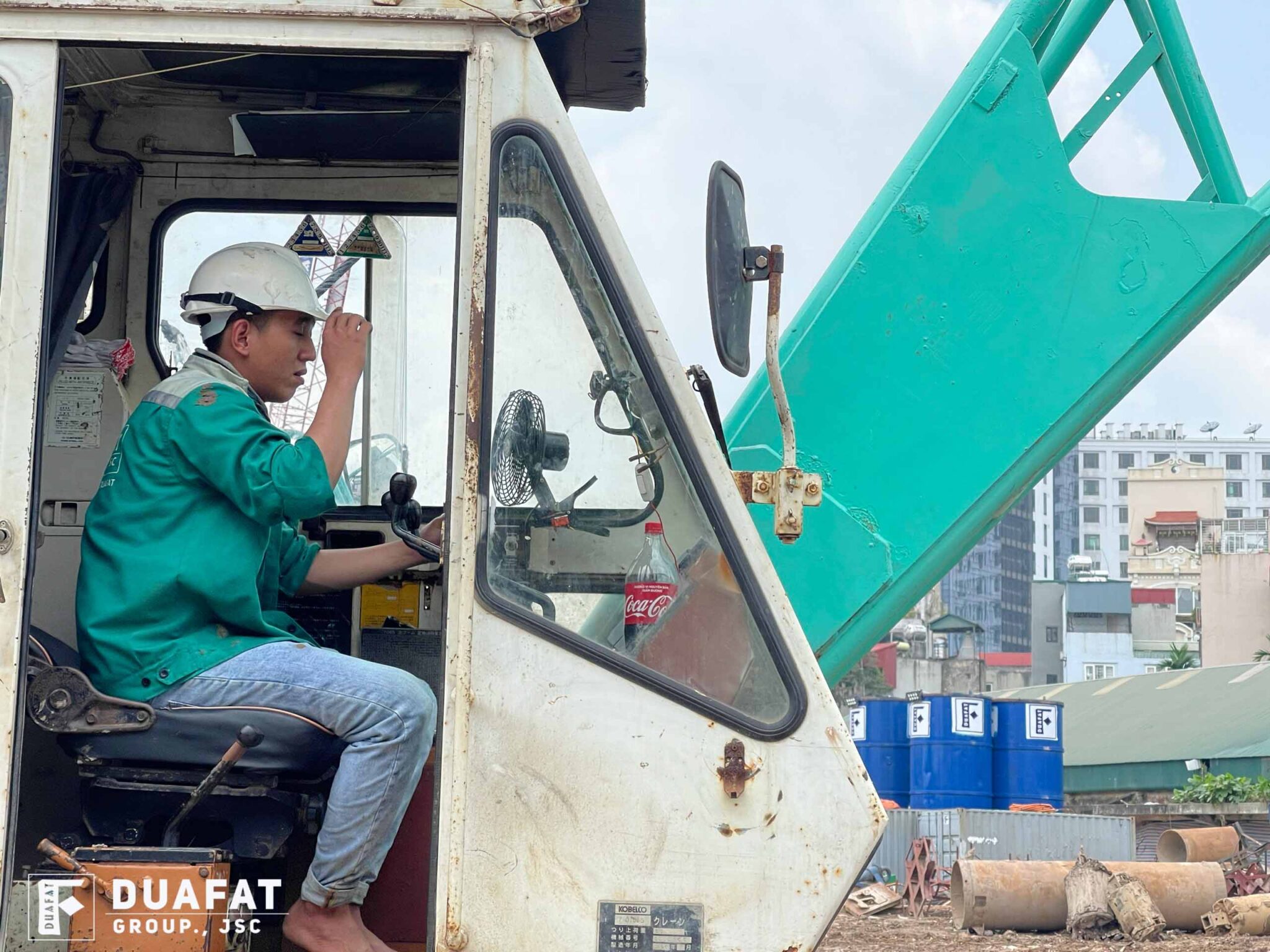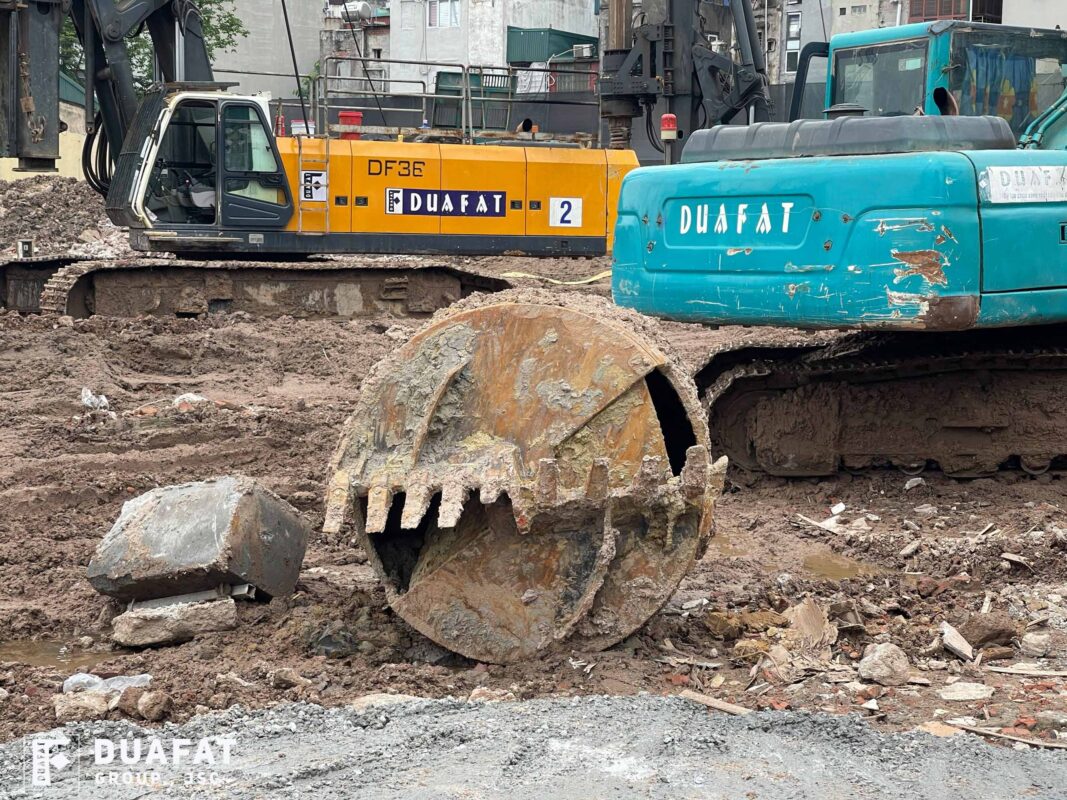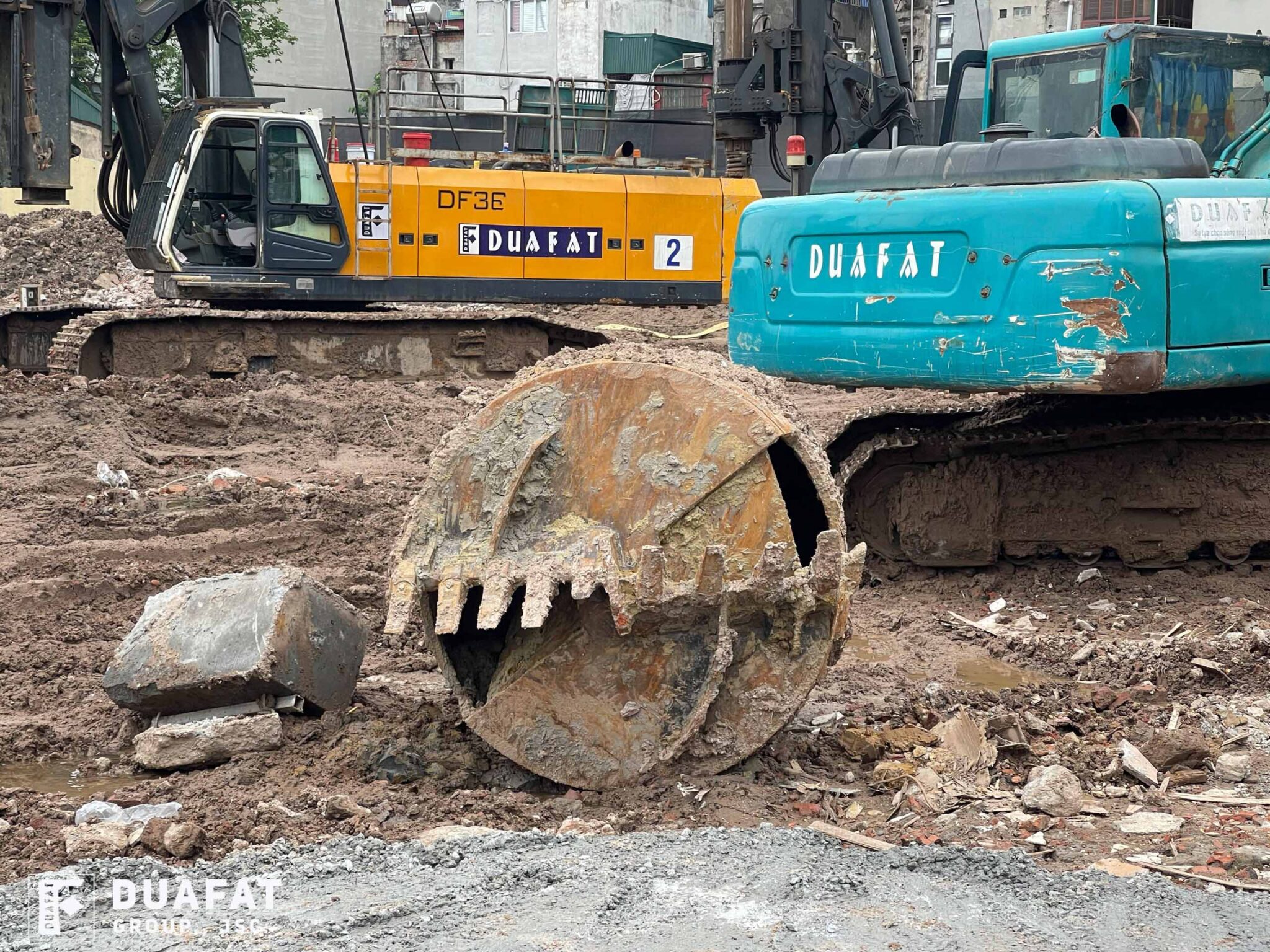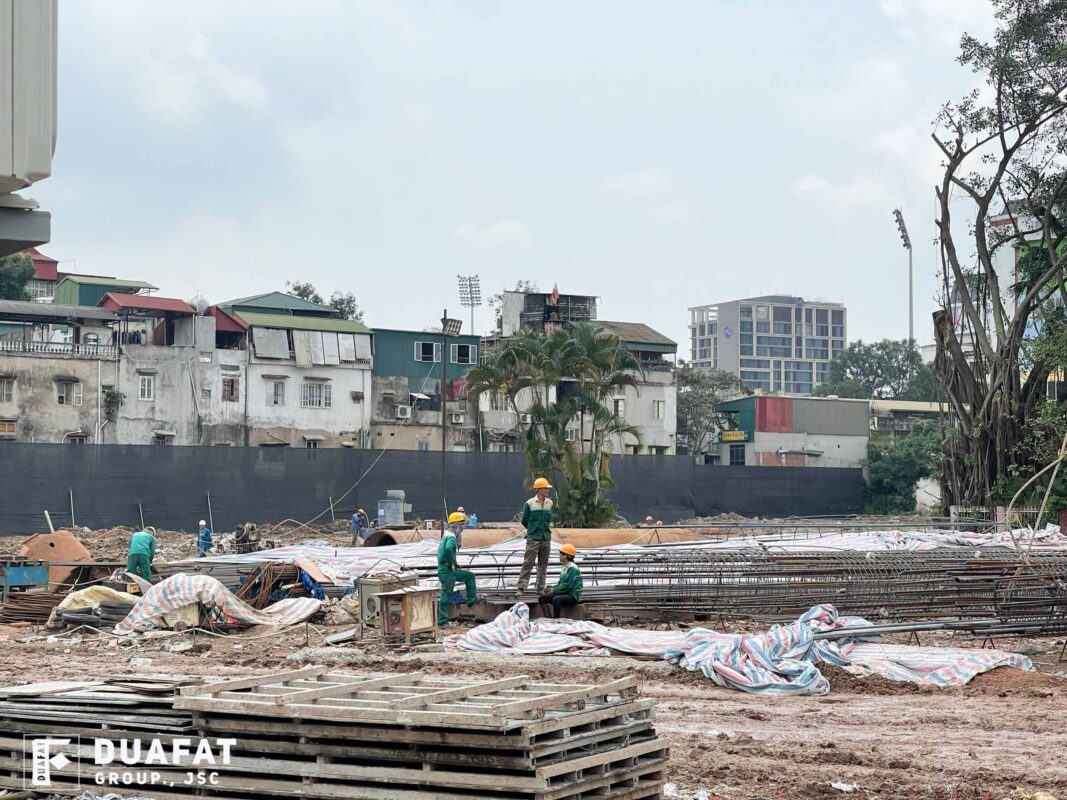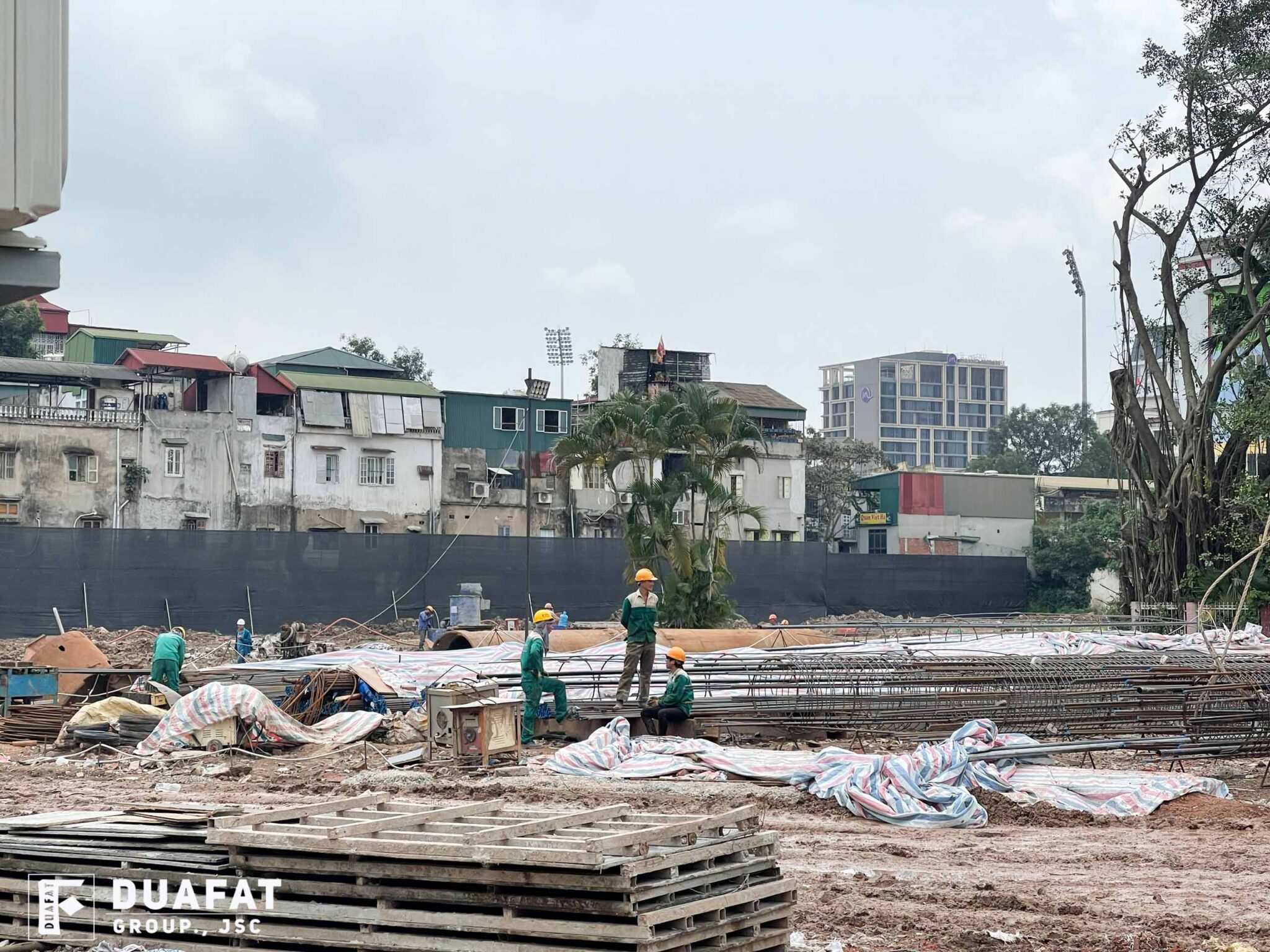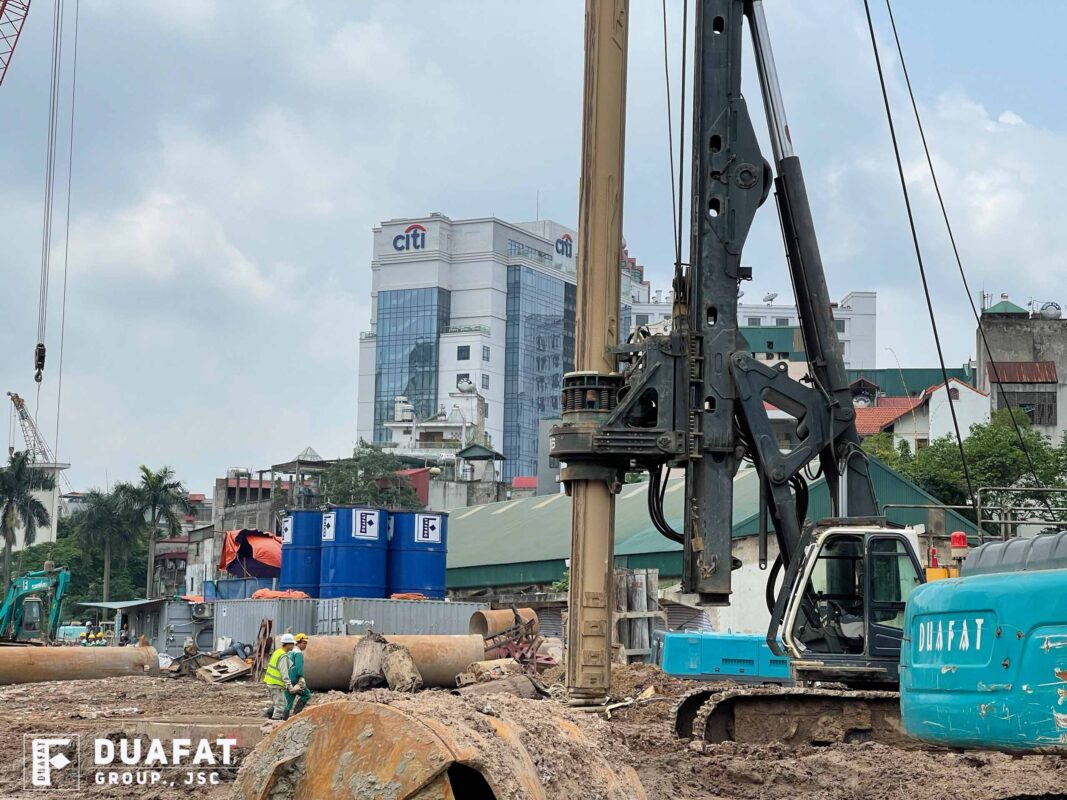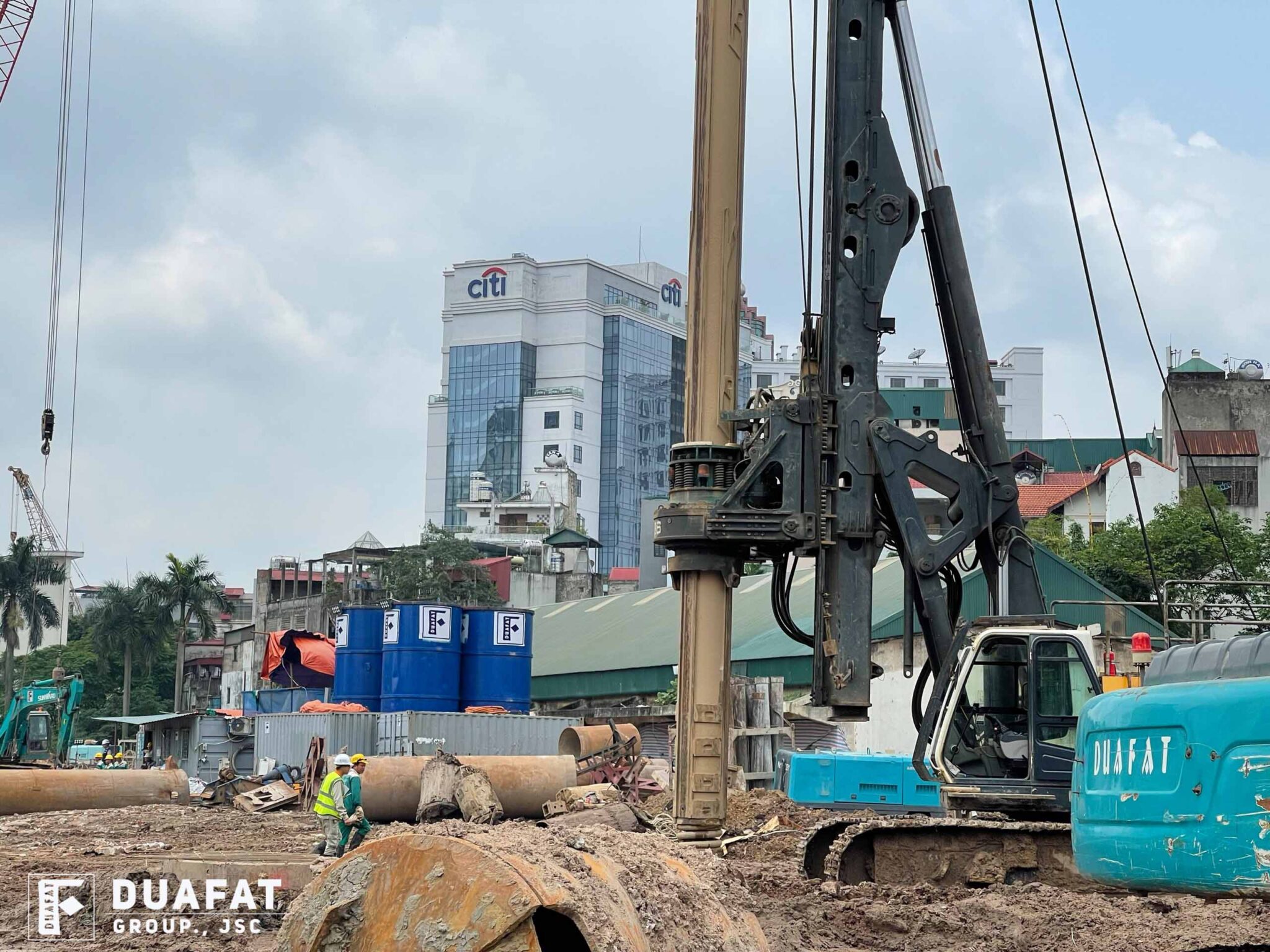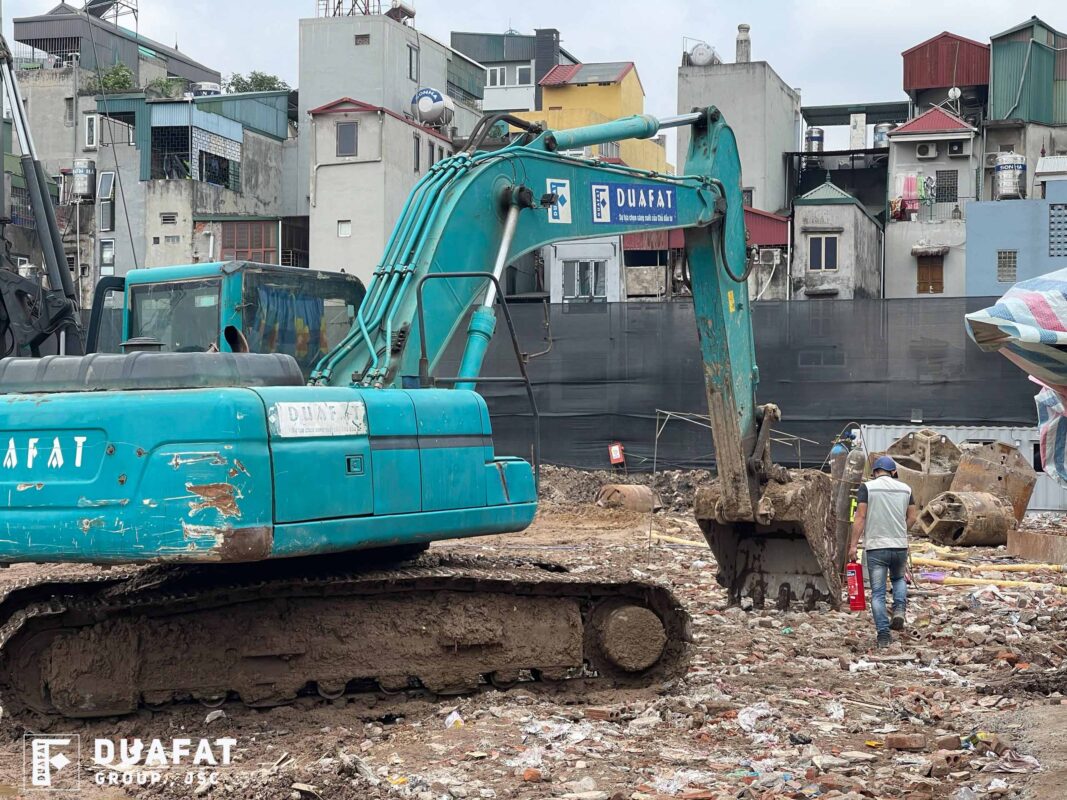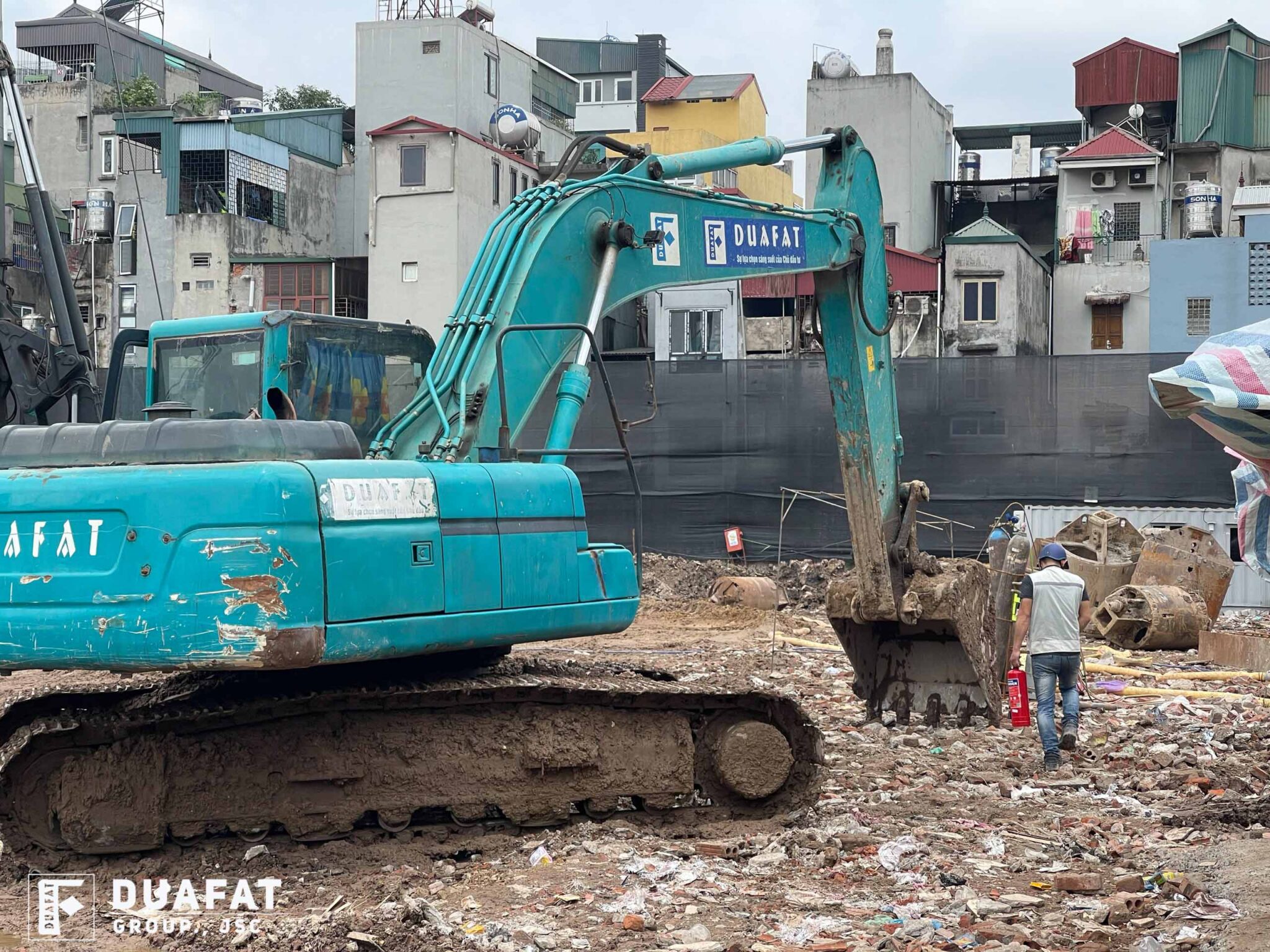 Reporter of DUAFAT's PR team