On the morning of 30/01/2020 – Lunar 6th of the first month, the Executive Board and all the personnel of Dua Fat have gathered at the office to celebrate the joyful atmosphere of Spring 2020. Nothing is more meaningful than the best wishes, happy smiles, lucky money in the red envelopes, brimming with warmness and love for the beginning days of new year.
As an annual activity of the company, New Year Eve celebration is looked forward by Dua Fat's personnel. This is the day when they come back to work after Spring holiday, meeting the Executive Board and colleagues to share their Tet stories. Especially, they altogether set a new goal for new year.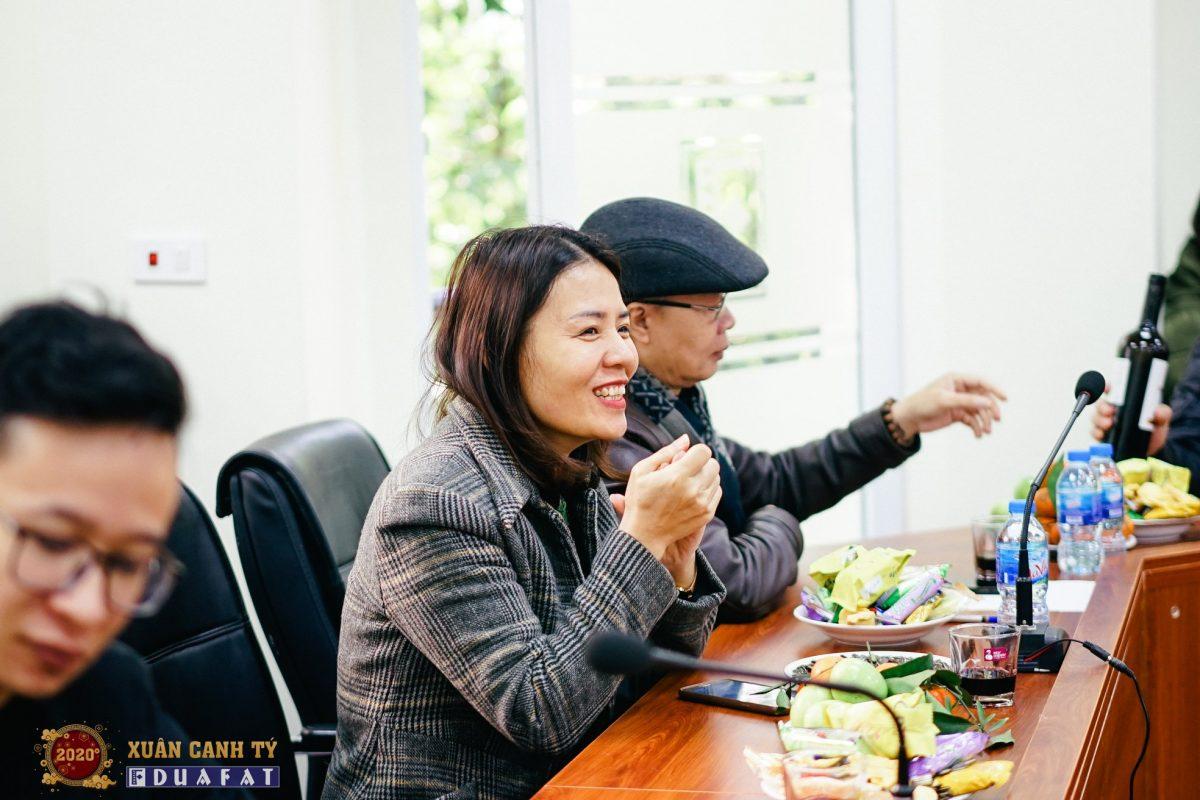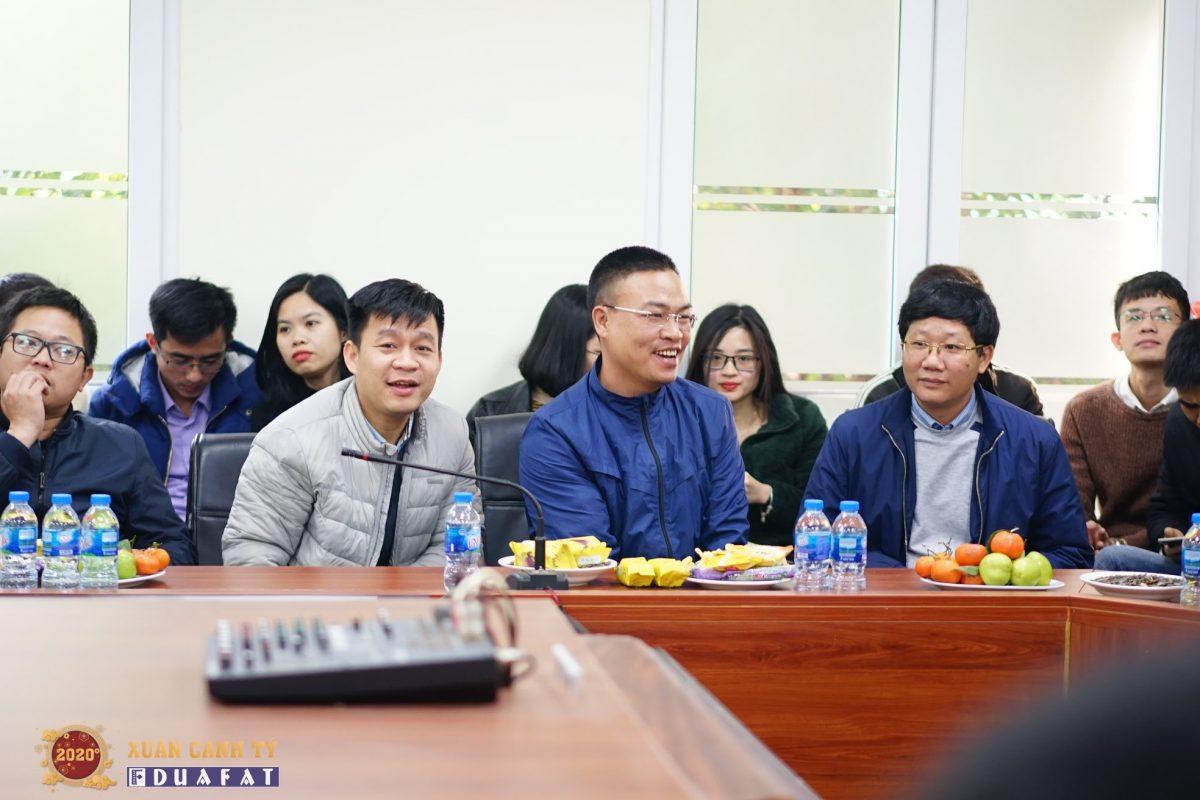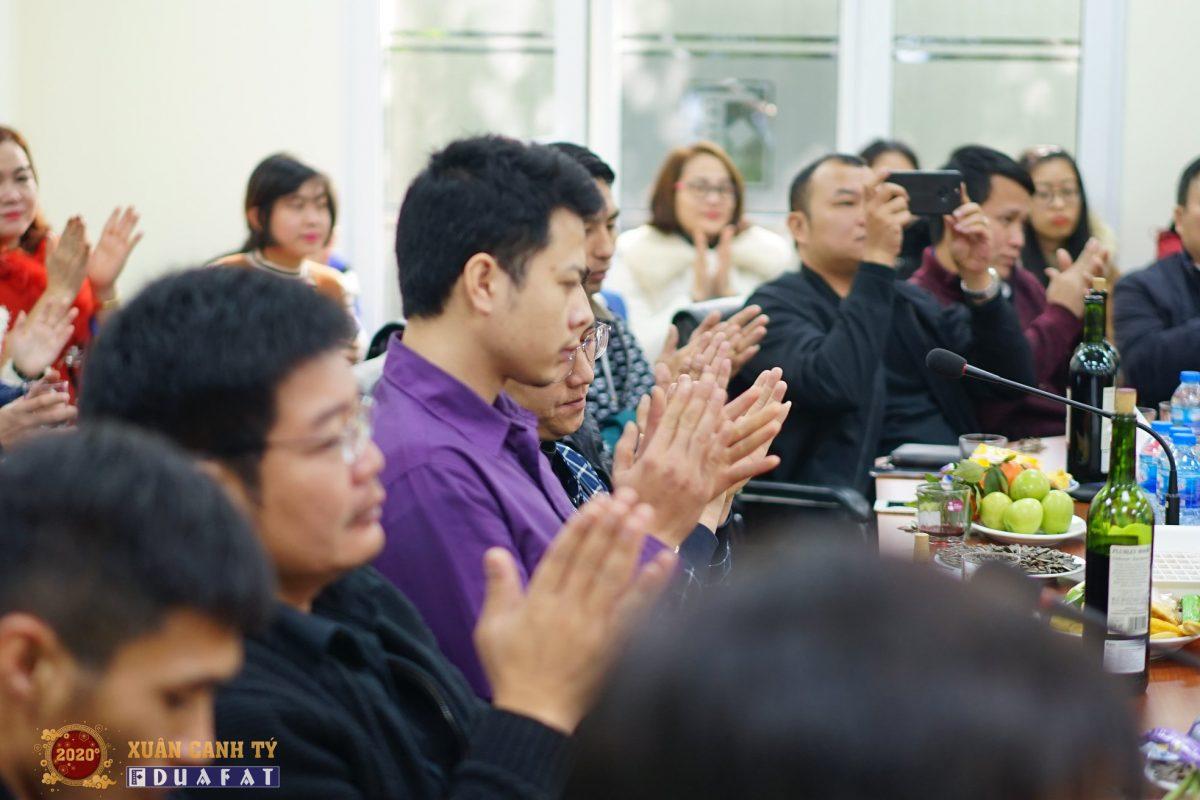 The cheerfulness and enthusiasm of Dua Fat's personnel in the early days of Canh Ty year.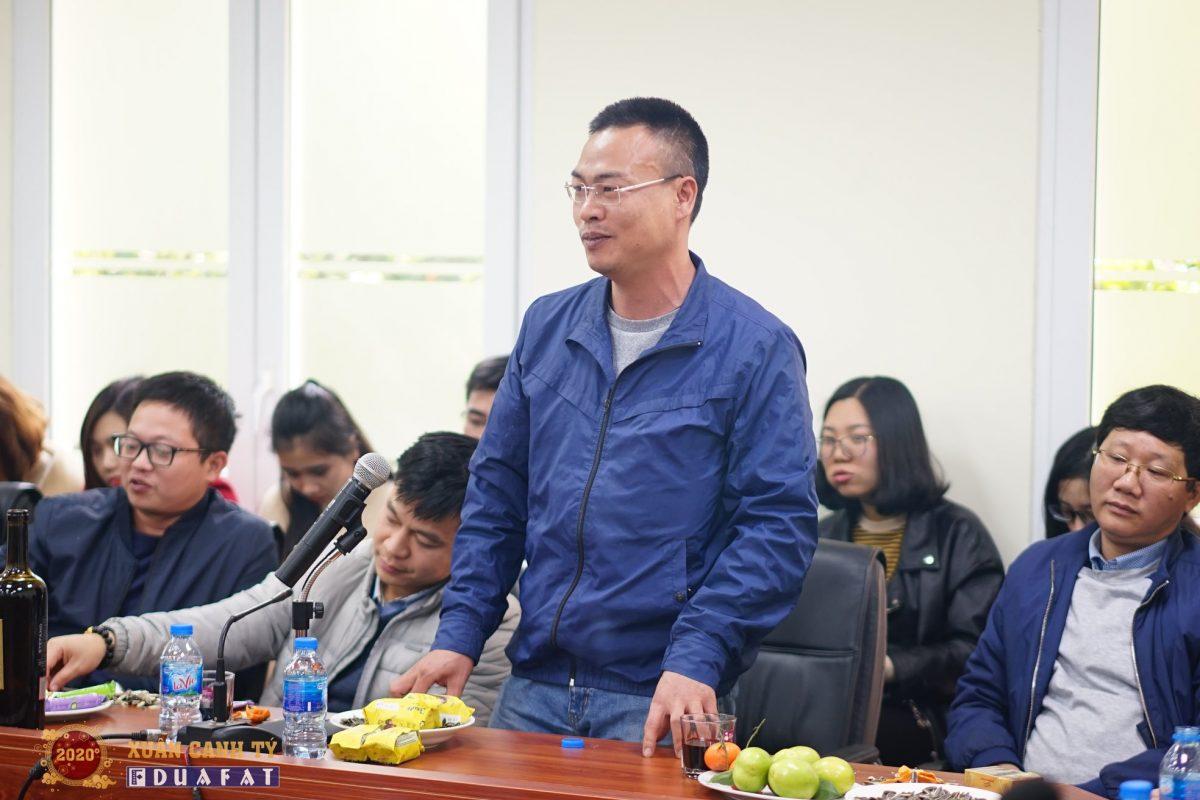 Mr. Tran Thanh Son – Director of Human Resources Division spoke at the opening ceremony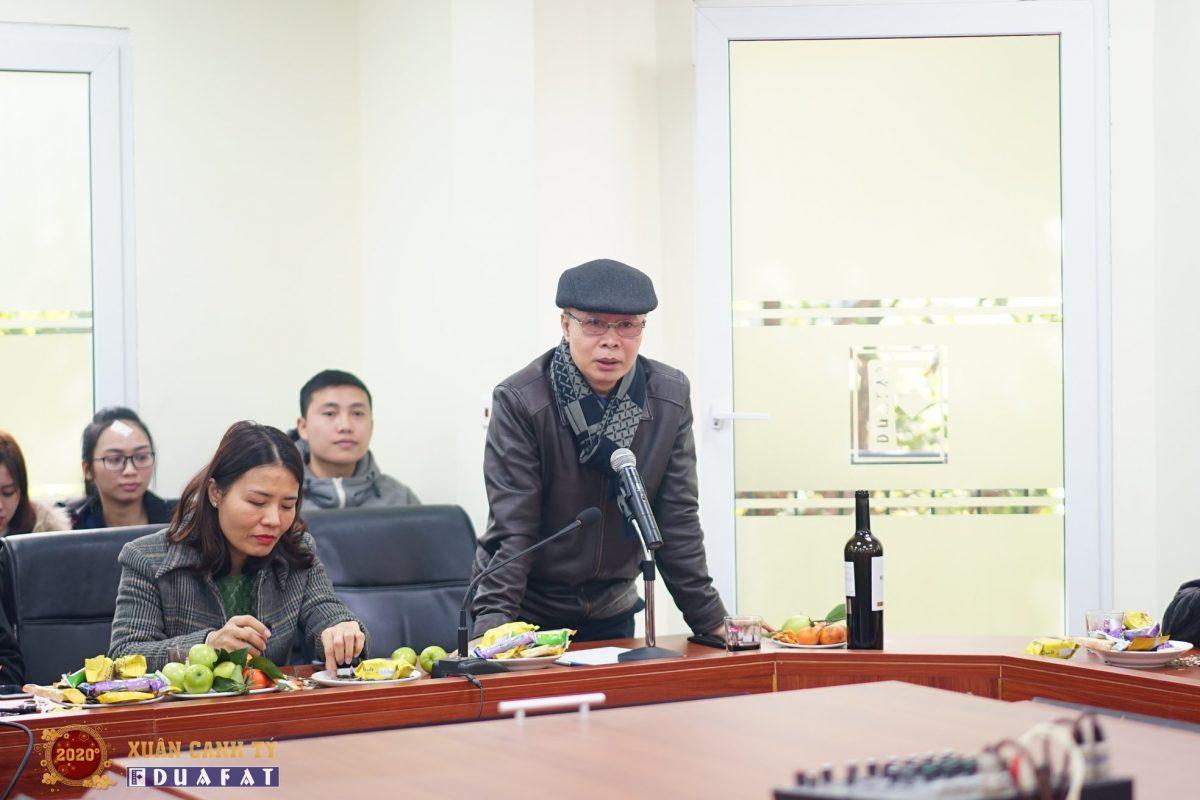 Mr. Vo Anh Dung – Chairman of Trade Union of the company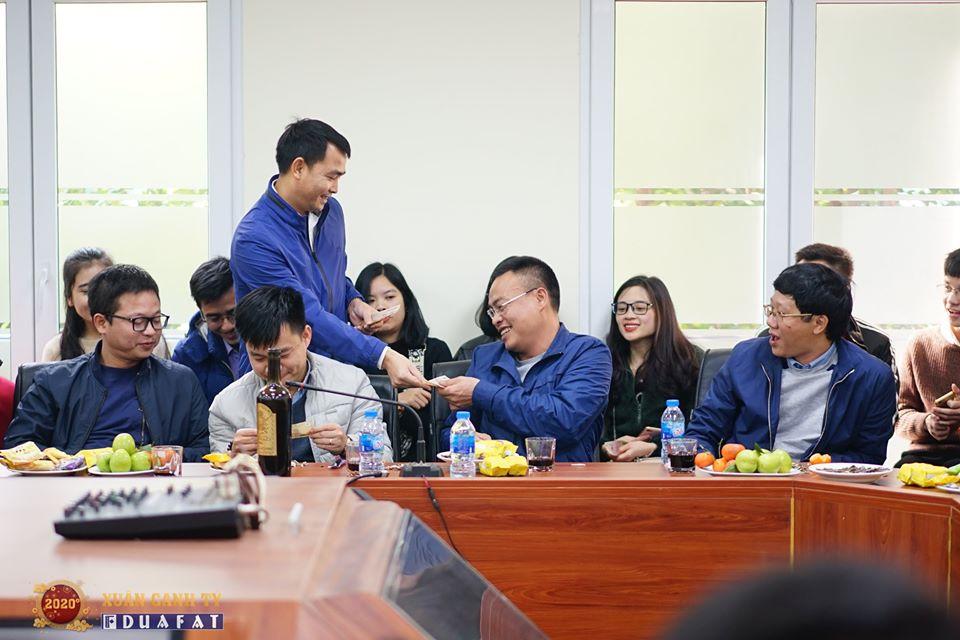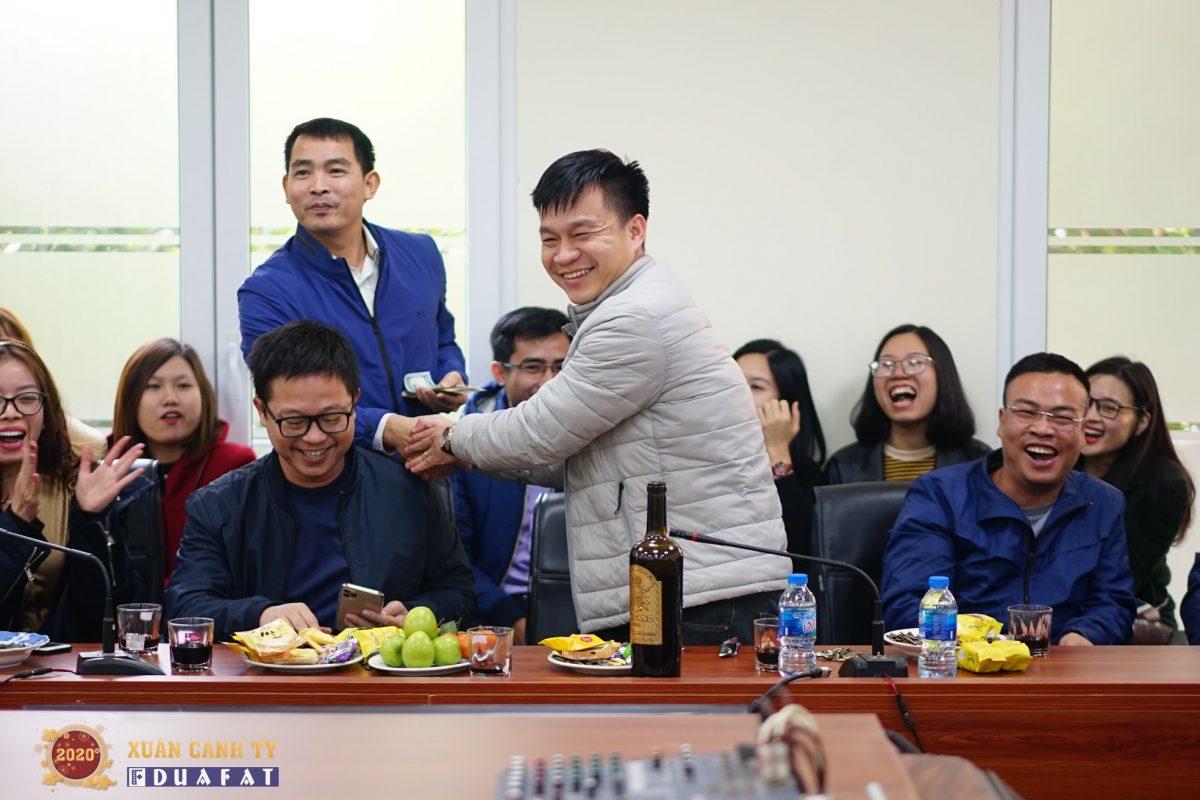 Giving out lucky money – the most anticipated activity in the Spring celebration event.
Besides lucky money and speech from the Executive Board, the representatives of all the departments announce the spring traveling plan. Taking place on the Lunar of 7th, it is a chance to connect the compatriots of Phu Day Nam Dinh together. This year, Dua Fat's Spring celebration is much more special as it is also the day of personnel appointment event.
Mr. Le Duy Hung, the Chairman of the Board, introduces the new CEO – Mr. Dam Van Ly, who is a former Deputy Executive Officer. The new CEO has the mission to support the Chairman in operating the company, side by side, gaining achievements for a successful year.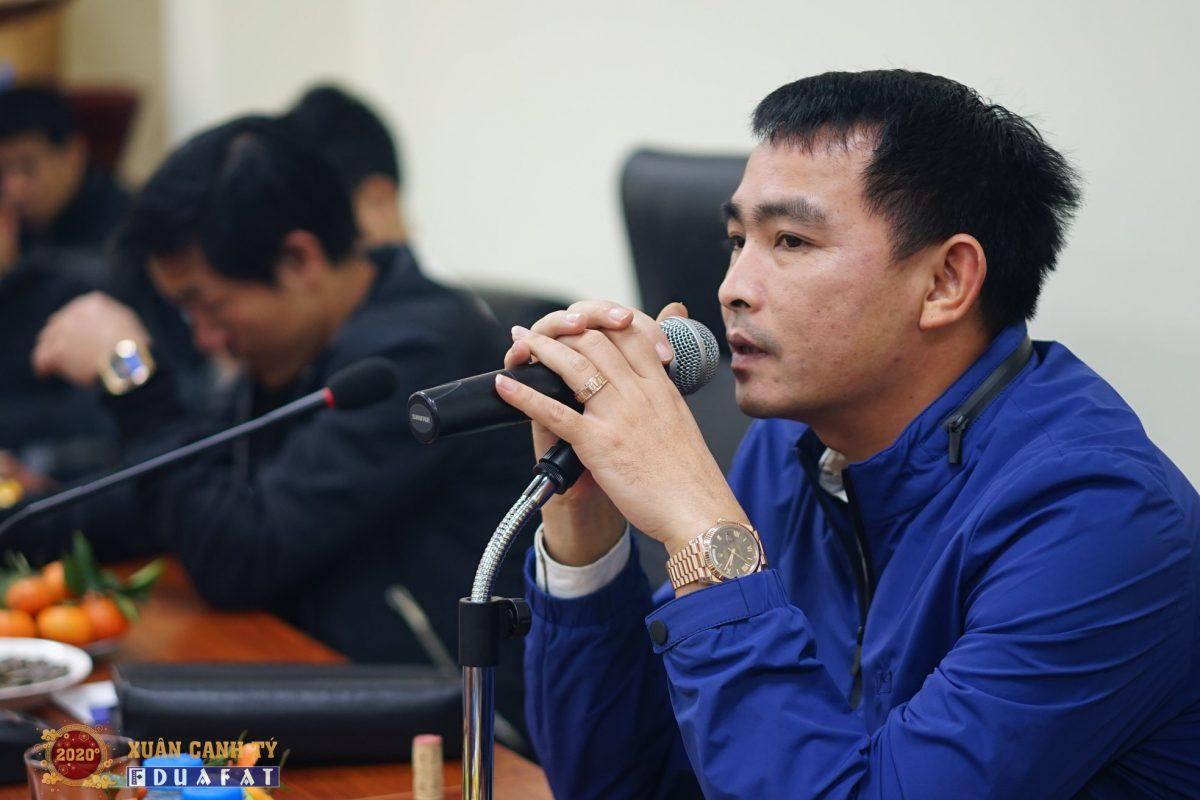 Mr. Dam Van Ly – the new director spoke during the appointment ceremony
In addition, in this Spring celebration, President Le Duy Hung proposes new strategies for the company's development in the new year, as well as assigning important missions to the appointed personnel. Mr. Bui Trung Hieu is trusted by the President for deploying the key tasks of 2020. It is to accelerate the progress of the smart management system, bringing Dua Fat into the stable operational framework with the use of digital management framework. All these things serve for the early goal of IPO in this year 2020.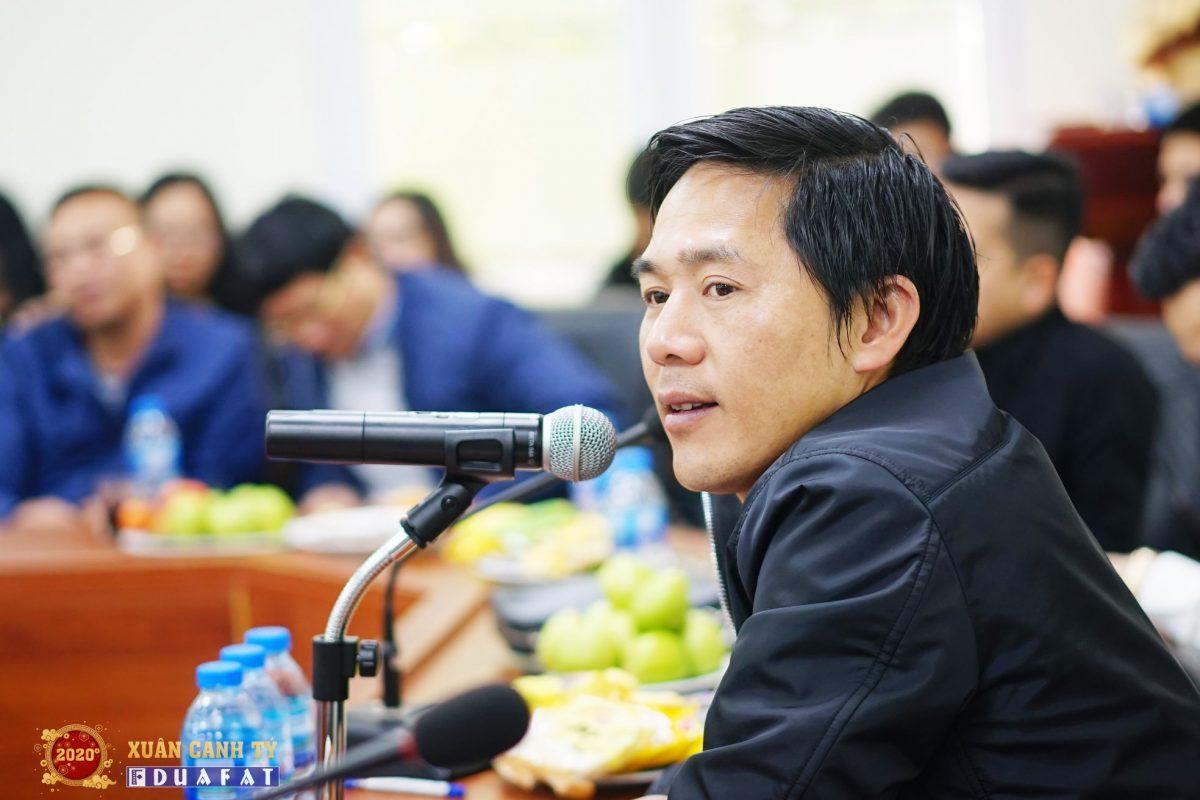 Chairman Le Duy Hung shared the orientations for the new year 2020
With the appropriate leading strategies of the Executive Board and the total efforts of Dua Fat's personnel, the company is hoped to complete the established goals and successfully bring Dua Fat into a new and fruitful development stage in the 2020.