Duafat towing vessels are a backing tool that help move floating construction equipment such as pontons, jack ups by towing or pushing them.   
With its small size, powerful push/tow system and solid structure, Duafat towing vessel reduces large ship operation while still being able to easily transfer equipment through areas with narrow water channels.
In addition to supporting the movement of equipment for the construction of the tow surface system, it is also used for various purposes: towing ships, helping large ships return in the port; is a savior for small boats in difficult times such as narrow canals or bad weather; especially, they are also the main means of rescue and firefighting when there is a fire incident at sea due to being equipped with a high-capacity fire fighting system.   
Specifications of Duafat towing vessel:

Field images of Duafat tow vessels: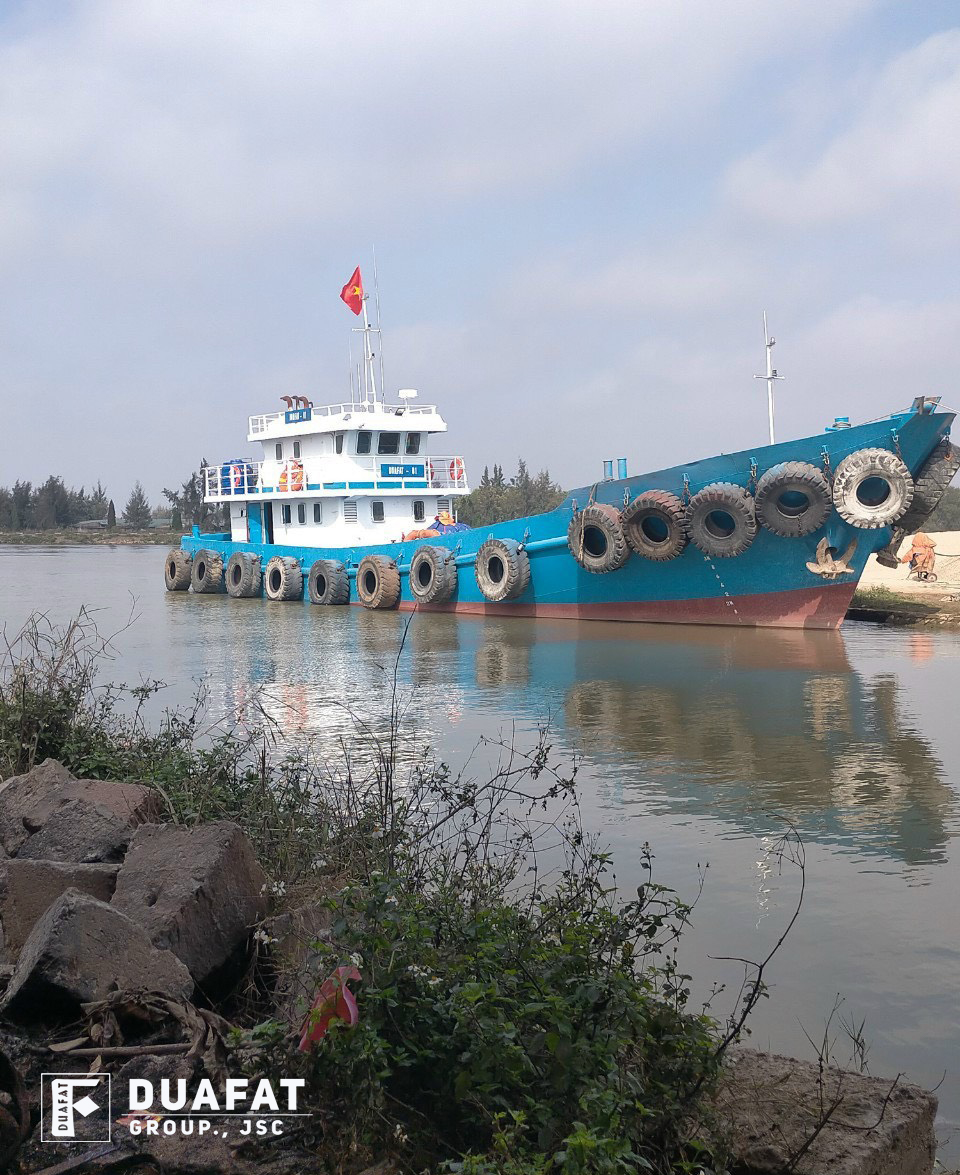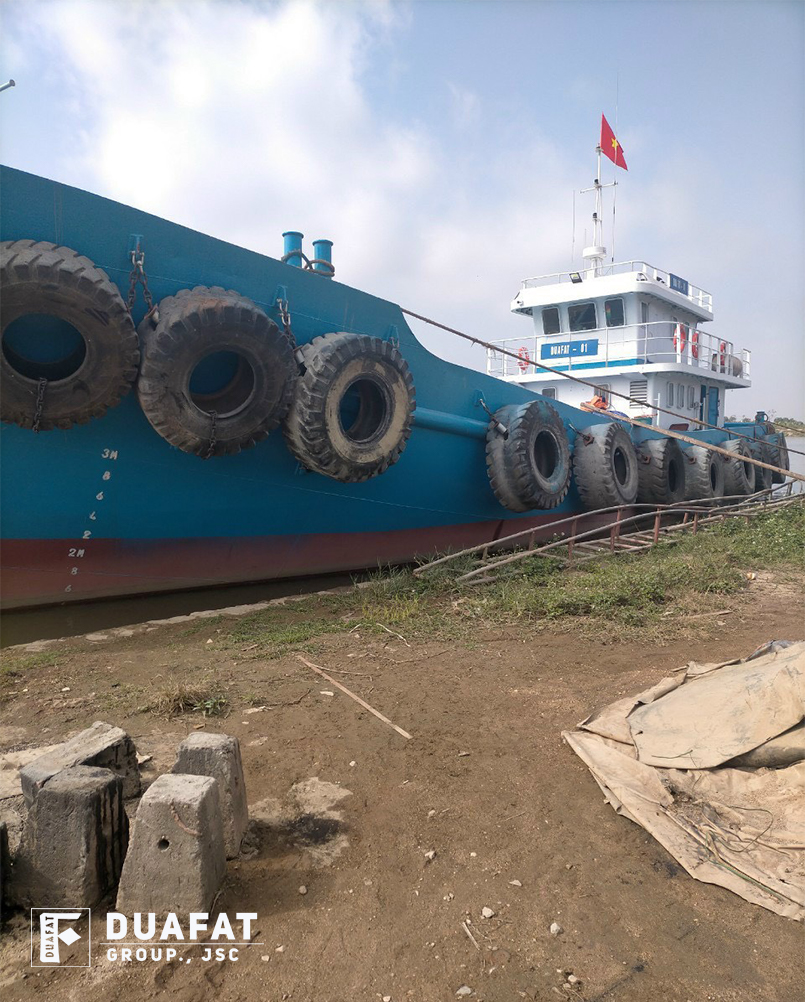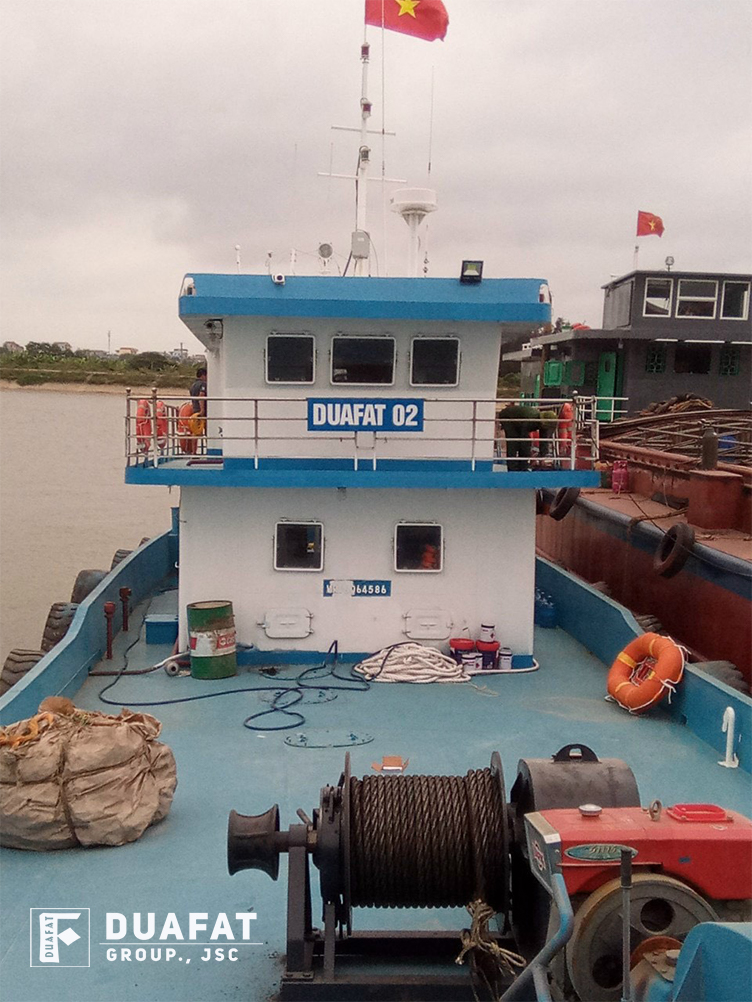 Reporter of DUAFAT's PR team