BG46, LB44, Bg39, SW25, Rotary wall rotary machines, Full casing drills are outstanding equipment and technology used by Duafat at A La Carté Ha Long Quang Ninh project.
Condotel A La Carte Ha Long Bay, invested by Thang Long Aviation Service Joint Stock Company (TASECO), is one of the projects contributing to building the infrastructure for the tourism development of Quang Ninh in near future. Believed to become one of the construction units to carry out the most important items of the project is bored pile drilling, DuaFat has made efforts to mobilize machinery, equipment as well as resources to keep up the progress of completion and Quality assurance for the works.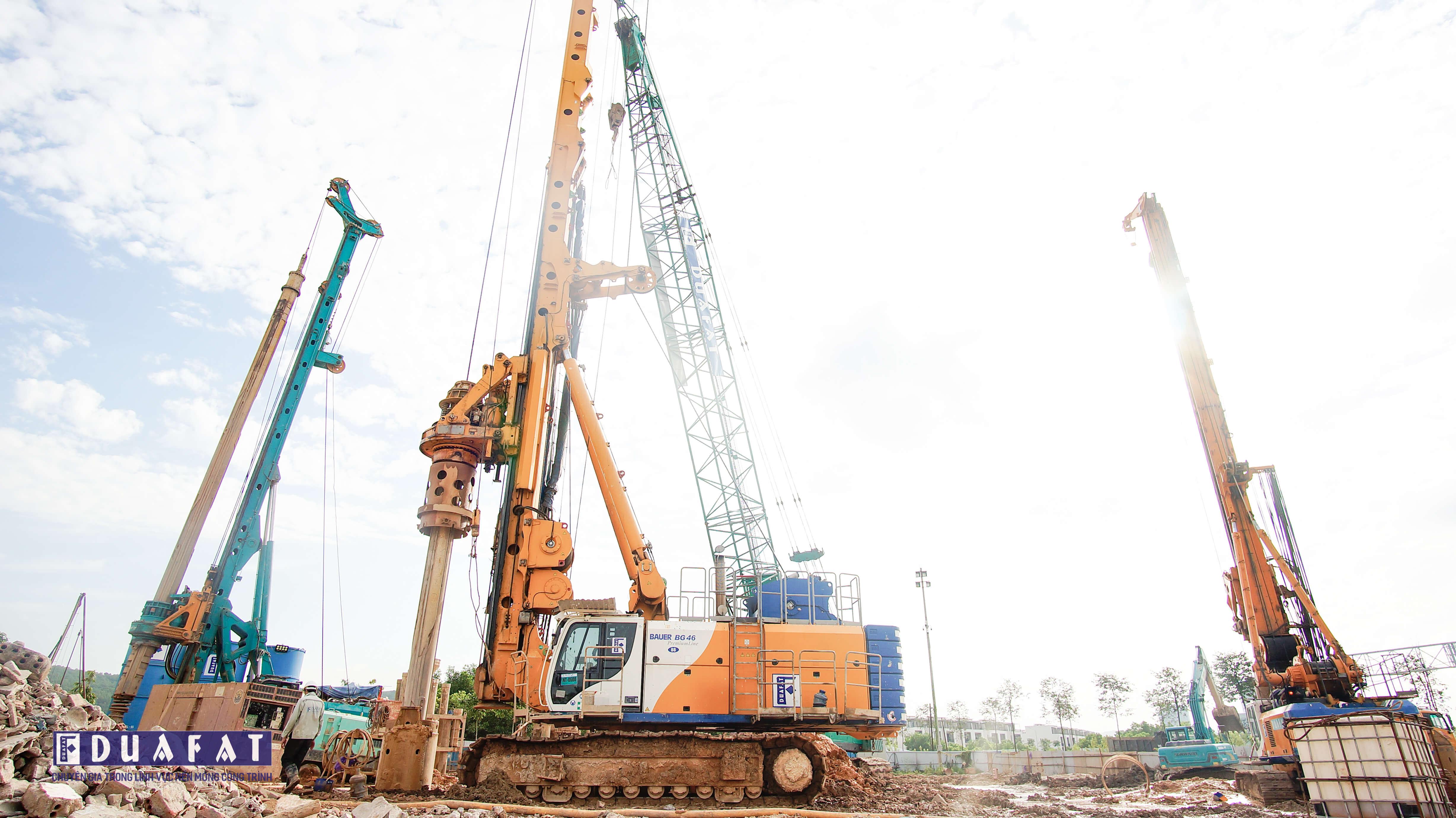 Duafat is responsible for construction with a total of 162 spindles D1500mm and D1000mm. Especially, with large scale and time pressure, massive machines such as BG46, LB44, Bg39, SW25 drilling machines, Rotarymachines are also gathered here.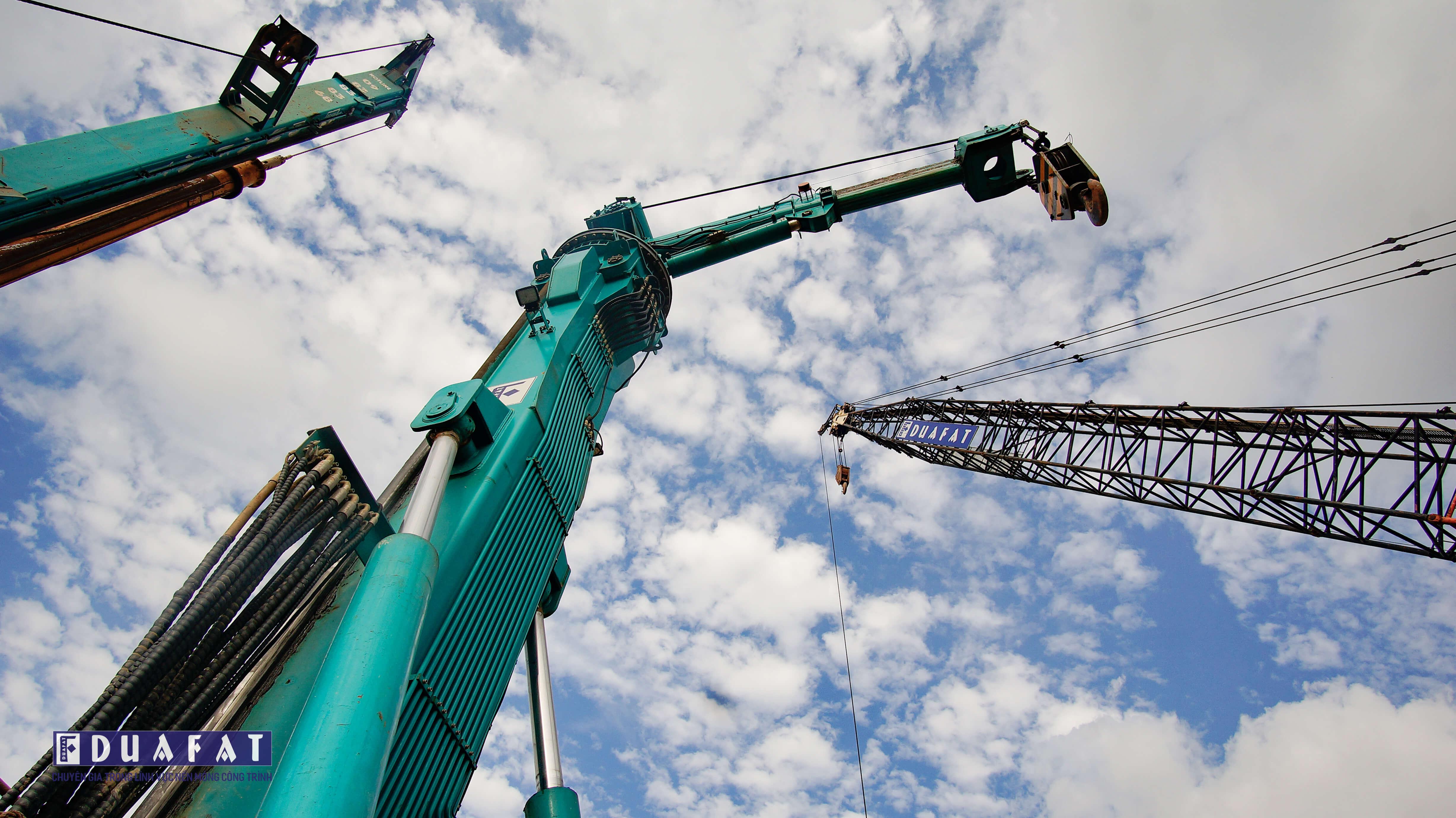 According to the engineers, the construction of A La Carté Ha Long encountered many geological difficulties as many Karst caves – the weathering phenomenon typical of limestone mountains eroded by flowing water. At the same time, the cave has a large length and a pile with many floors. Construction on limestone always has a high level of risk as when the drill meets the Karst cave, the settlement of the drill will increase dramatically. Typically in the case of a pile being drilled or a pile being cast concrete, the surrounding ground will collapse. With that situation, the construction team started pouring poor concrete into the cave, after the concrete reached R3, then drilled again.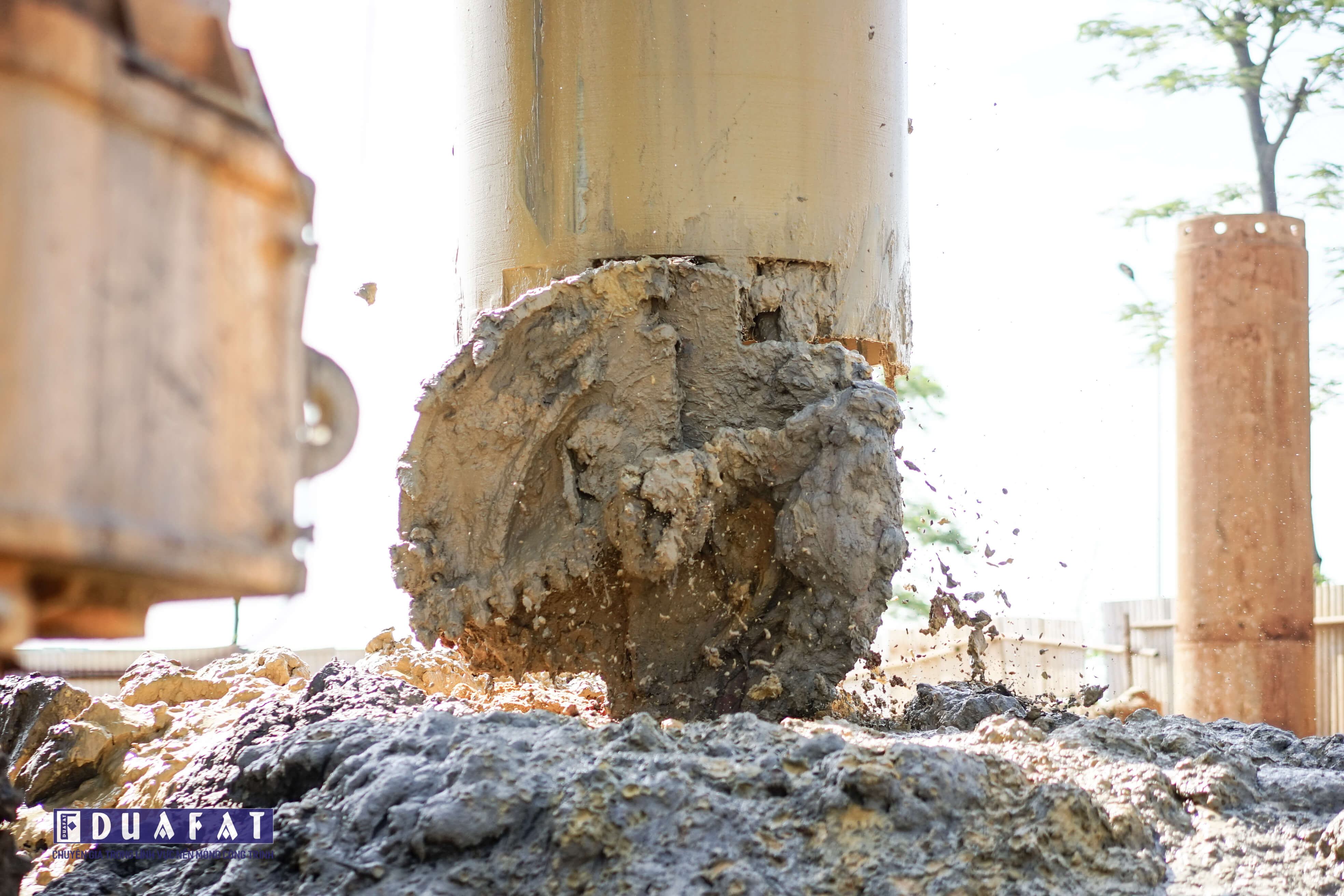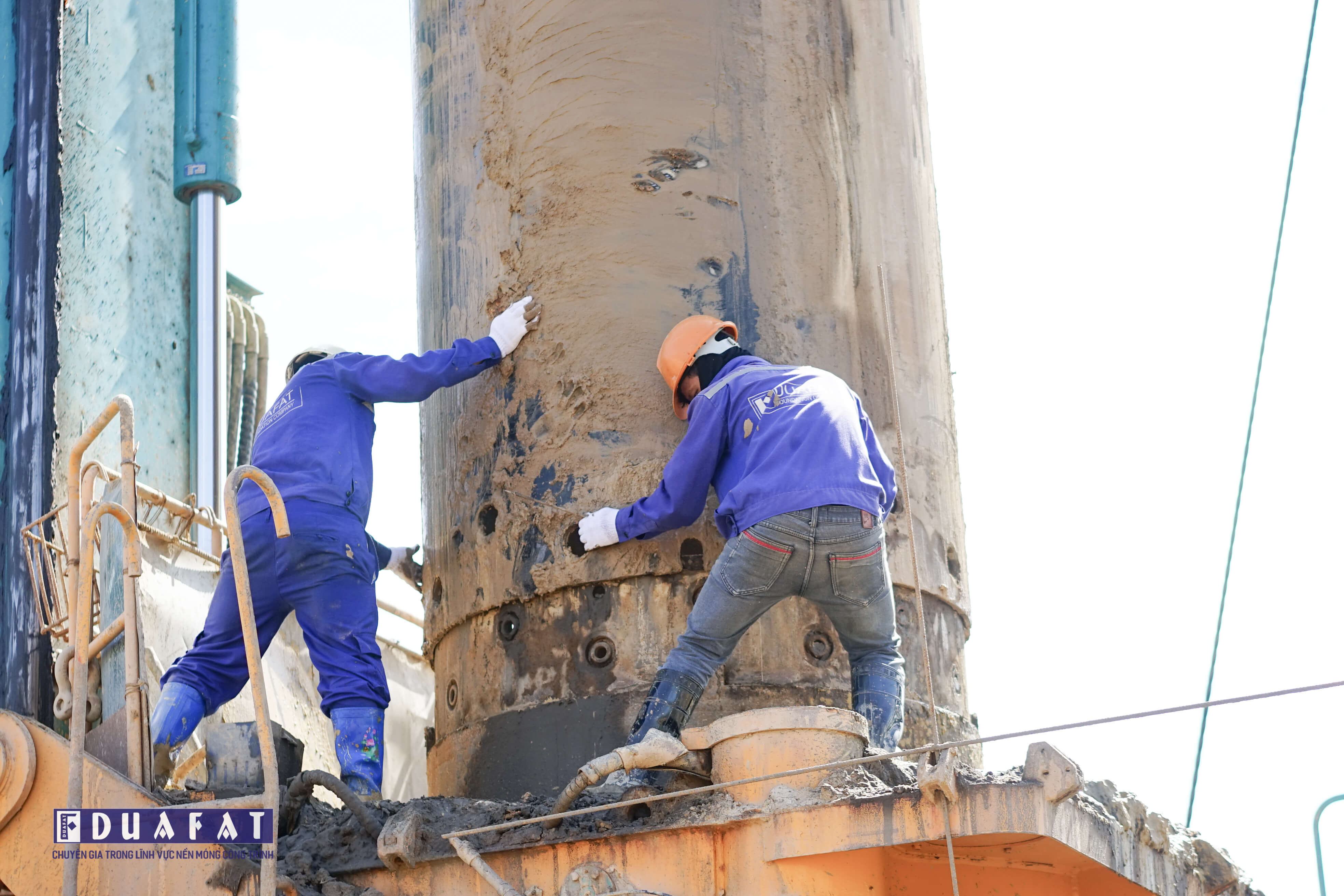 Not only that, this project is also specific when drilling rock intensity higher than 1000 daN / cm2 but Koden test is applied to each pile so the construction must reach the highest accuracy. The rotary rotary automatic rotary drilling rig was immediately mobilized. This is considered a new device and technology suitable for complex geological conditions with many Karst caves at different depths. With this new equipment and technology, it is easier and more effective to handle the foundations of works in places where the construction conditions are as well as complex geological conditions.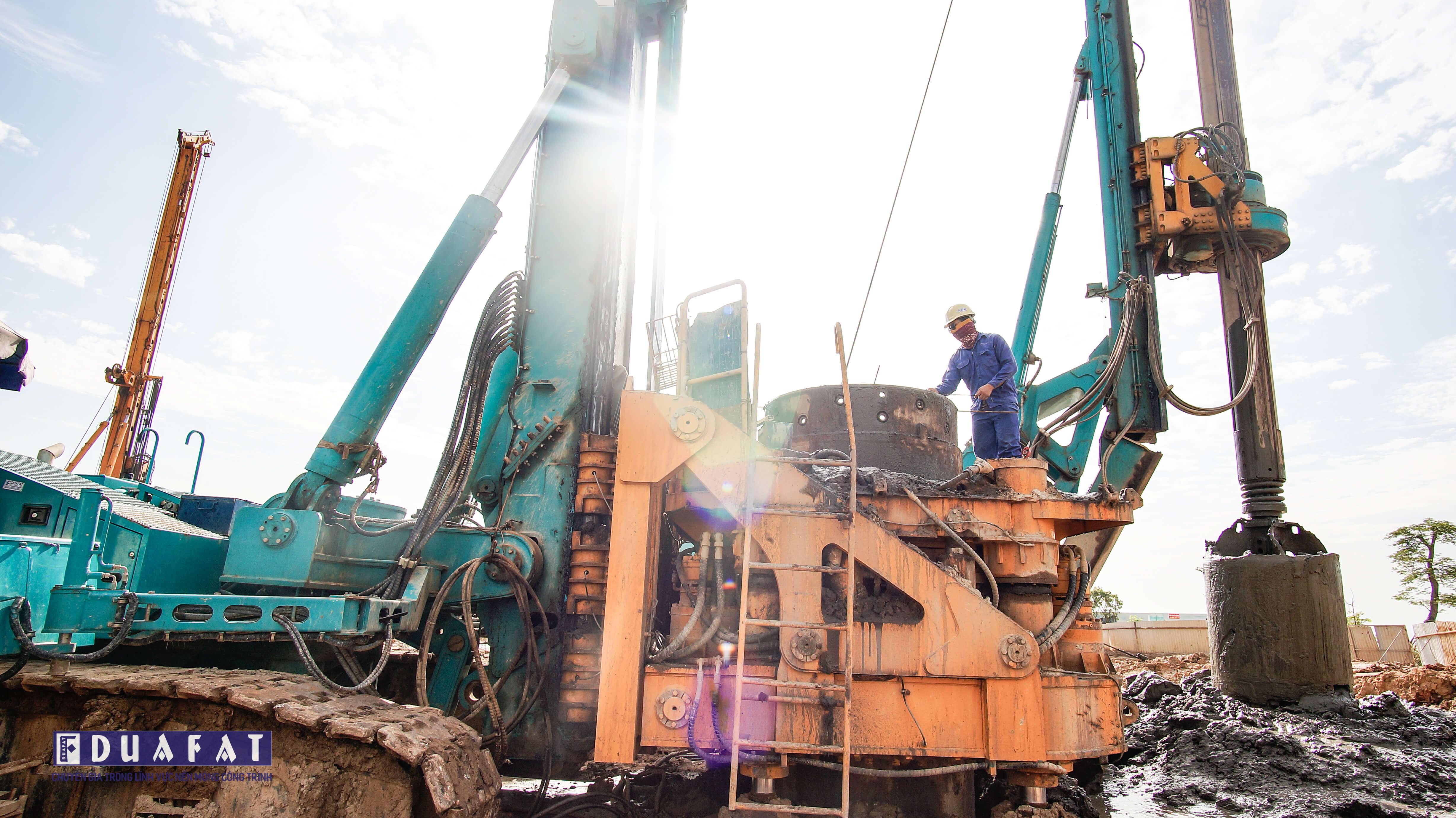 In addition, Full casing drilling technology has also been applied to the maximum, this is the most advanced bored pile construction technology today, allowing deployment on many different geological types. Full casing possesses advantages such as: the equipment is more streamlined than many other technologies, can be reused many times, controlled to keep a good borehole, the process of lowering the cage is not lost and the pile is stuck, ensuring ensure the absolute diameter of the pile and especially environmentally friendly when no drilling fluid is needed. Besides, engineers use special fabric to wrap steel cages, handle concrete pouring through caves, avoid causing loss of concrete and save costs.
It is expected that Duafat will complete all the part on October 30, 2019 according to the schedule committed to the investor.