On the afternoon of April 23, Dua Fat Foundation Joint Stock Company held a new Party Members' Ceremony for Mrs. Tran Thi Tu Duyen
Attending the Ceremony were included Secretary of the Party Committee of Ha Dong District (PCHDD) Mr. Tran Tuan Son, Chairman of Dua Fat Foundation Corporation Mr. Le Duy Hung, and all others of Party member of the Sub-unit of the Dua Fat Foundation Joint Stock Company.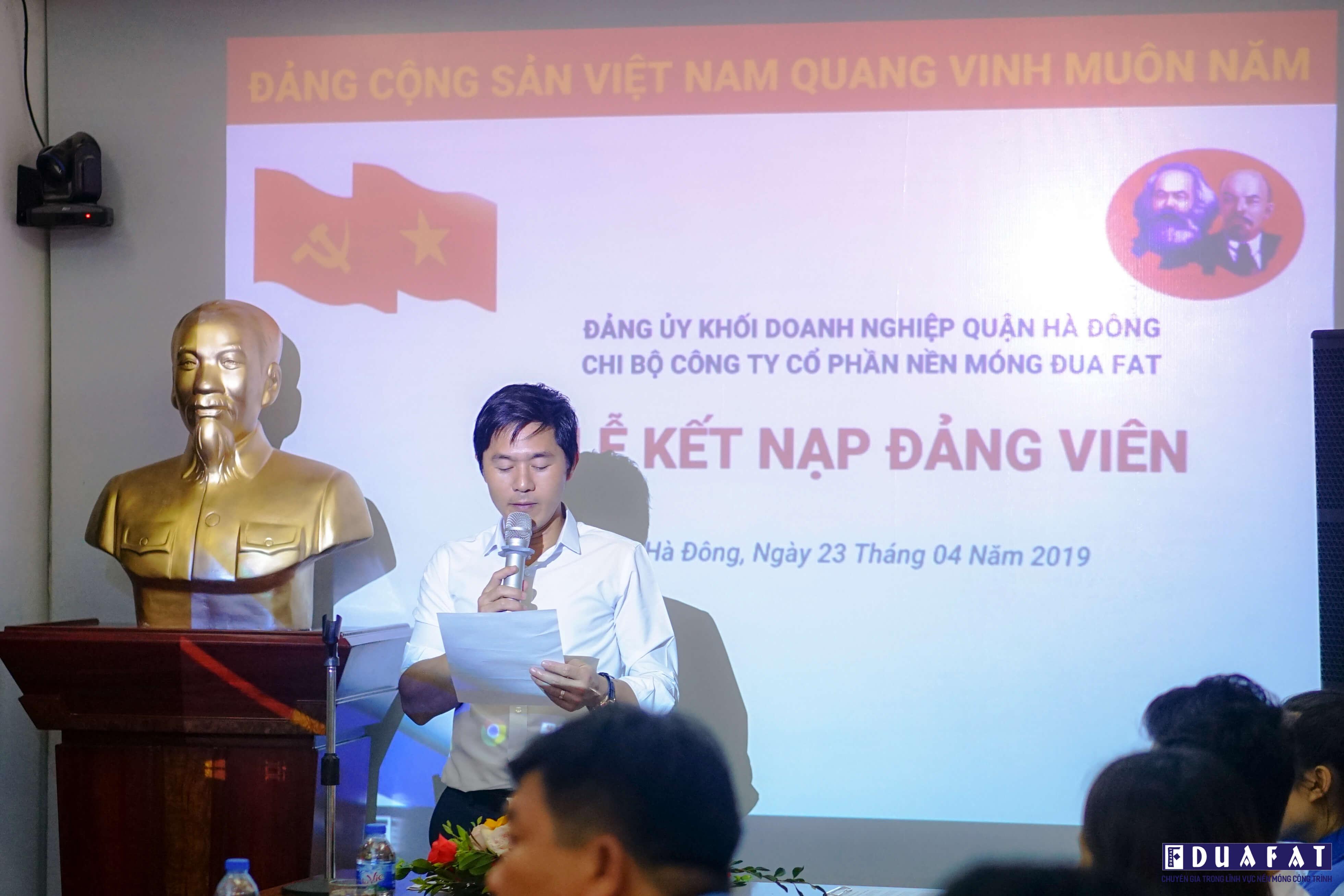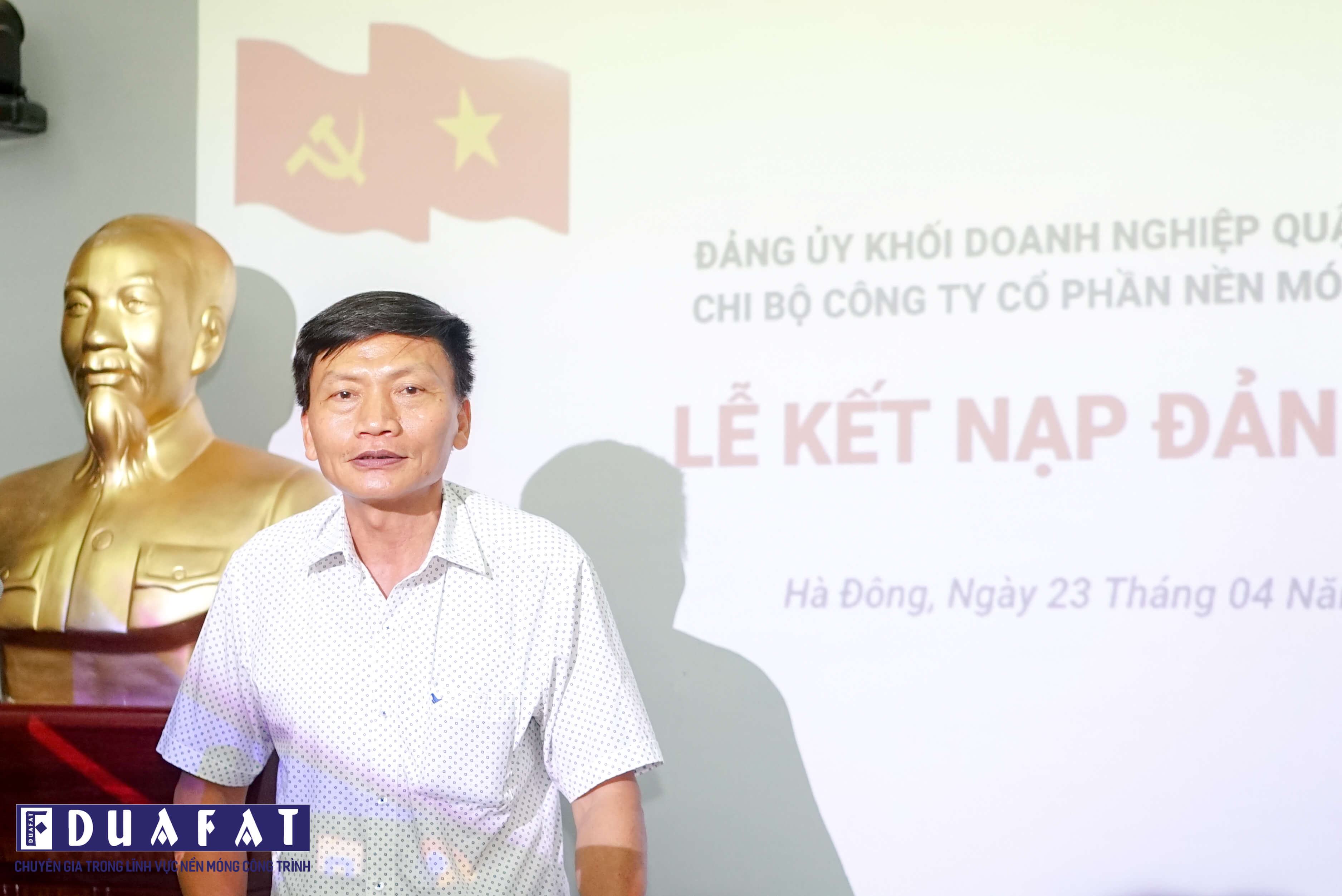 At the Admission Ceremony,  PCHDD Tran Tuan Son announced and handed over the Party Committee's Decision on the admission of Mrs. Tran Thi Tu Duyen to the Communist Party of Vietnam and contributed ideas to build party cell.
After receiving the decision, standing in front of the National flag, the Party flag and the portrait of President Ho Chi Minh, Mrs. Tran Thi Tu Duyen swore an absolute oath of loyalty to the revolutionary ideology, strictly abiding by the Political Platform, Charter of the Party, Resolutions and Directives of the Party, policies and laws of the State; constantly learning to improve professional qualifications; actively participate in public affairs, social work, close relations with people;
Speaking at the ceremony, PCHDD Tran Tuan Son business sector clearly defined the duties of Party members, assigned tasks to the new Party members, assigned official party members in the Party Cell continue to help and mentor new Party members during the 12-month trial period. At the same time, he secretly congratulated the new Party member and expressed his wish that Mrs. Tran Thi Tu Duyen will continue his efforts in training and cultivating; enthusiastic in their work; promote more capacity to contribute to the whole Branch to strive to complete the assigned tasks.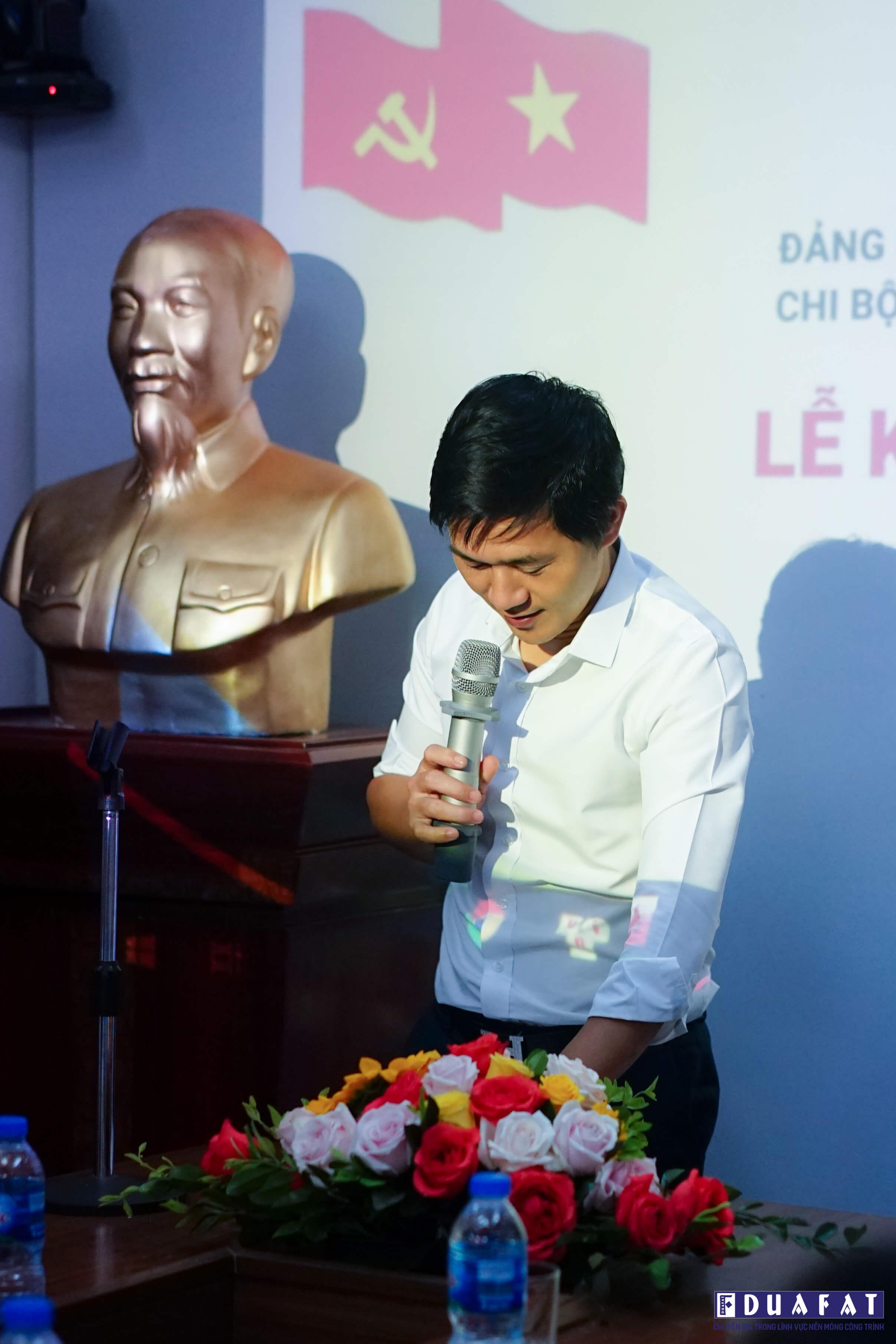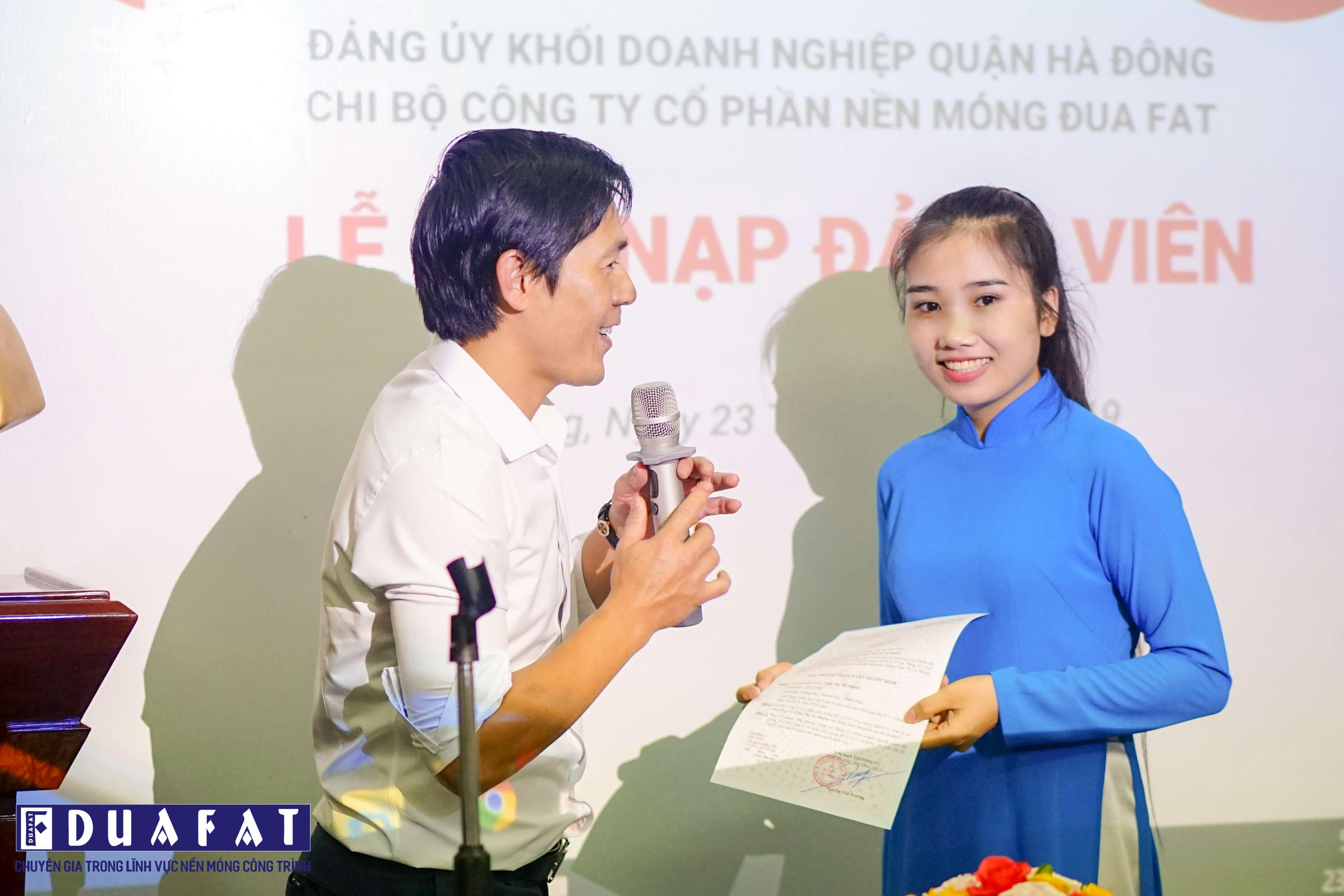 Party admission ceremony is one of the important activities in the construction and development of the Party of the Branch of the Dua Fat Foundation Joint Stock Company.