For the 21st century – the century of renewable green energy, clean energy, namely, energy from infinite resources such as wind power and solar energy is a new global trend in the face of the depletion and scarcity of old fossil energy sources.  
With the advantage of many years of experience in the works of the islands, as well as holding many special equipment as well as leading expertise in Southeast Asia. Duafat Group has been a pioneer in leading wind power projects in Vietnam.
* THE COMPLEX GEOLOGY OF COASTAL GEOLOGICAL LAYER 
Coastal geology is one of the most complex geological foundations in the world when the continental shelf structure as well as the biological environment can affect the rocky soil base of the strata.  
In particular, the layers of foundation stone often encountered during construction can generalize the stratification as follows:
Clay layer -> Maple stone -> Solid Granite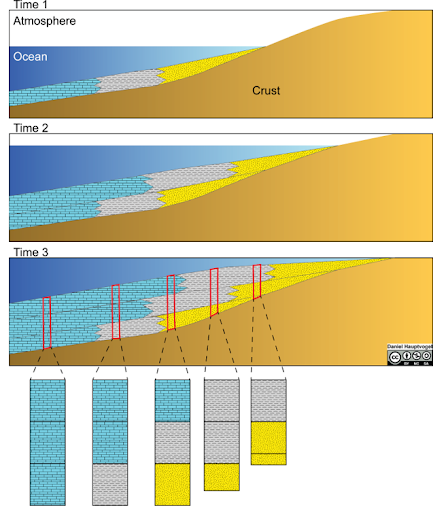 Geological stratification and localization over time in coastal areas
In coastal geological strata, drilling work is a rather "difficult" problem with ordinary pile drilling equipment, the clay and weathered rock layers at the top can be easily with ordinary motorized drilling vehicles , but when it comes to the last block granite layer, drilling and digging becomes very difficult.  
* A CHALLENGE FOR DUAFAT GROUP WITH QUANG TRI WIND POWER PROJECT
WIND POWER in Vietnam belongs to the emerging energy industry group, which is joined by the development of the world's common renewable energy source, the import of science and technology, and at the same time meets the needs of energy development when large hydropower sources have been fully exploited, small hydropower does not guarantee the benefits compared to the environmental damage it causes. At the same time, Vietnam has great potential for solar and wind energy, due to its near the equator and the existence of dry and sunny areas and relatively stable winds such as the south-central provinces. Therefore, wind power along with solar power is being encouraged by the Vietnam Government to develop, as shown in the Prime Minister's Decision No. 2068/QD-TTQ of November 25, 2015, approving Vietnam's Renewable Energy Development Strategy to 2030, with a vision to 2050, ensuring power development when stopping nuclear power projects and reducing fossil fuels. Quang Tri province has also been identified as a "golden" land in the field of wind power. Grasping that vision and opportunity, Duafat Group quickly transformed itself to establish a coastal campaign and adapt to the wave of clean energy investment. vision to 2050, ensuring power development when stopping nuclear power projects and reducing fossil-fired thermal power plants. Quang Tri province has also been identified as a "golden" land in the field of wind power. Grasping that vision and opportunity, Duafat Group quickly transformed itself into a coastal campaign and adapted to the wave of clean energy investment.  
With the capacity that has been shown through works both on the island and inland, Duafat Group is once again trusted by Huong Tan Wind Power Joint Stock Company with 2 projects of Wind Power Plant In Quang Tri Province: Huong Tan – Tan Linh. The biggest challenge at this construction is to confront the complex geological background.
With special land plots such as coastal, Duafat Group uses D1200 specialized bored piles with SCT up to 680T, which is a specialized drilling pile for difficult geological environments.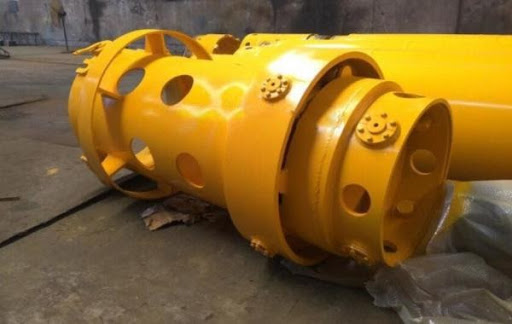 Drill head D1200 
With a block granite shelf, especially coastal land with high Granite density such as Quang Tri in particular and the Central region in general, ordinary drilling technologies will not be able to complete the construction tasks well. Granite foundation is one of the complex foundations, which is a common layer of intrusive magma stone with acid composition. Has a shaggy hard structure and is extremely solid.  
However, this difficult problem does not make it difficult for experienced engineers of Duafat Group, when the granite foundation is treated through dry drilling technology used through 2 drilling lines:
– Drilling P.R.D: is the construction of reinforced concrete piles using hammers combined with high pressure pneumatic blowing up rocky soil according to the chicken intestinal tract. The wall of the borehole is held steady by the casing wall which is set to a stable geological depth (usually hitting rocks). Casing pipes are lowered in parallel with the hammering process. After finishing the excavation, the steel cage is lowered into the drilling pit, after lowering the steel cage, proceed to pour concrete. The pouring of concrete is constructed according to the pipe method "Tremie".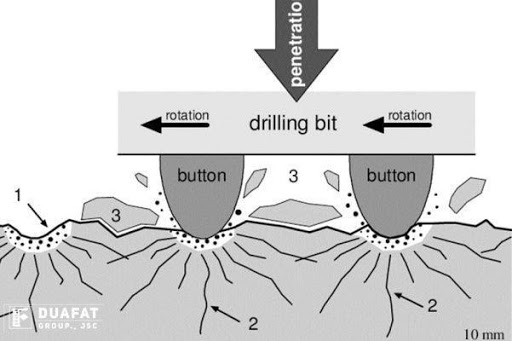 With the technical work of the coastal ground, Duafat Group uses a Model BG-39 pile drill from Bauer.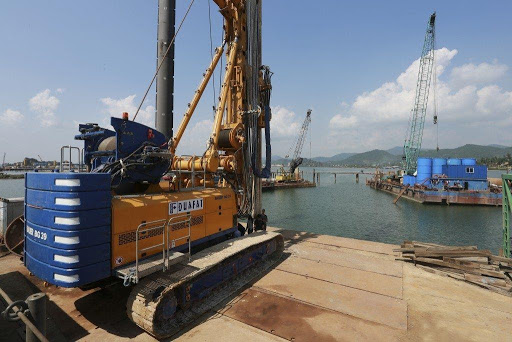 Bauer BG-39 on the construction ground 
P.R.D drilling line proved useful against hard and under pressure platforms as deep as granite foundations, in addition to "huge" machines such as BG-39 with drill diameter up to 2500mm and drilling depth of 68m. The yield of the P.R.D. line reaches 1.5 piles per day. – Drilling Rotate down the wall: Use a 4-6m rotating drilling rig with Bauer BG46 storage equipment, although the productivity may not be as fast as P.R.D. when drilling Lower wall only reaches 1 pile / day, the drilling line lowering the wall always retains stability, along with ensuring certainty, when Duafat Group bg46 machine has a drill diameter of up to 3700mm and drill depth is 126m.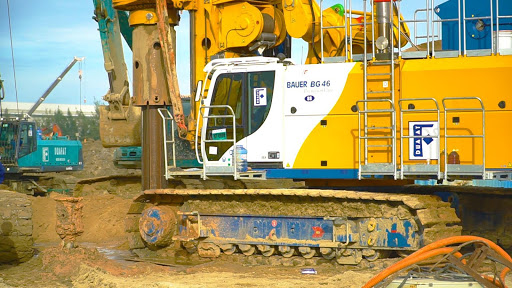 Bauer BG-46 on the construction ground
Reporter of DUAFAT's PR team