15th March is a normal day like every day but to the brothers and sisters of Duafat Group is a special day – the birthday of the big captain – Chairman Le Duy Hung, the multi-talented captain, dedicated to the work with the determination to build the fat racing boat growing stronger.   
Preparations take place quietly and quietly!  
With the aim of holding a cozy and close ceremony, the organizers of the birthday party decided to secretly hold a small party right at the office of the chairman. Early in the morning, all departments and public employees have put aside their work no matter how busy they are, to start preparing together. All are eager to prepare the "captain" for a surprise.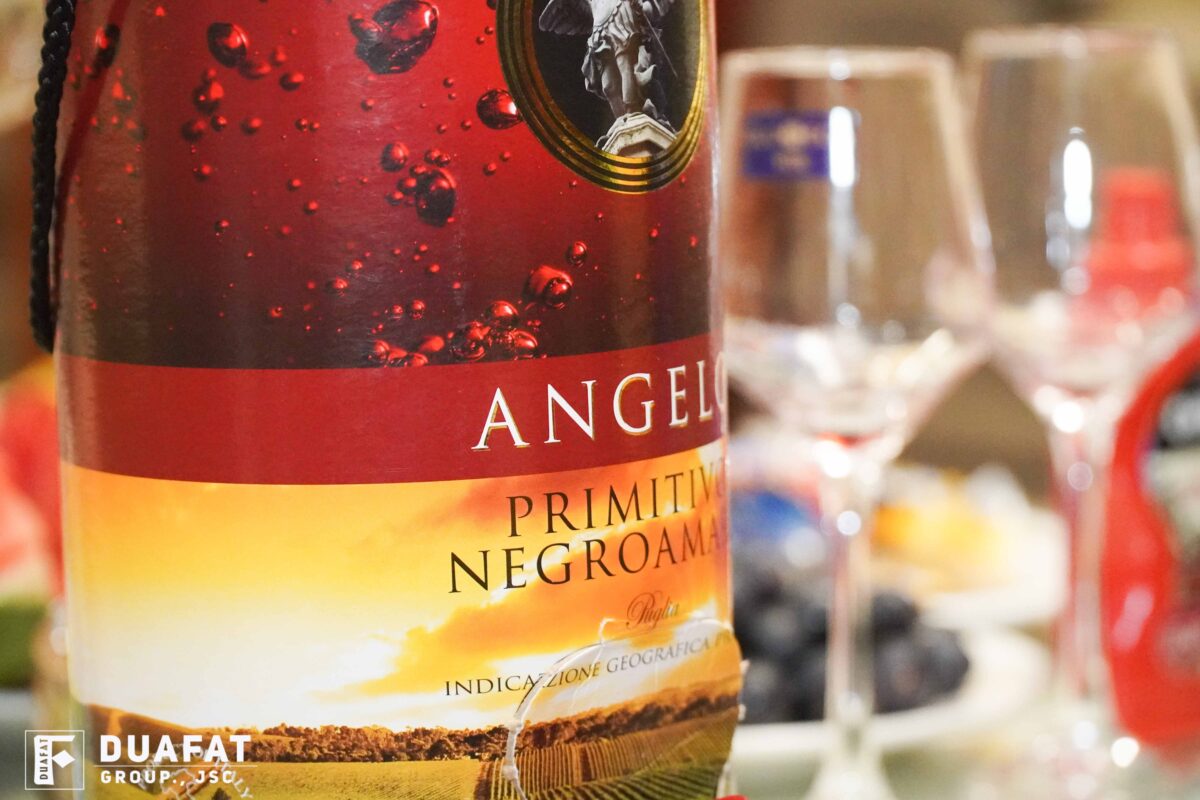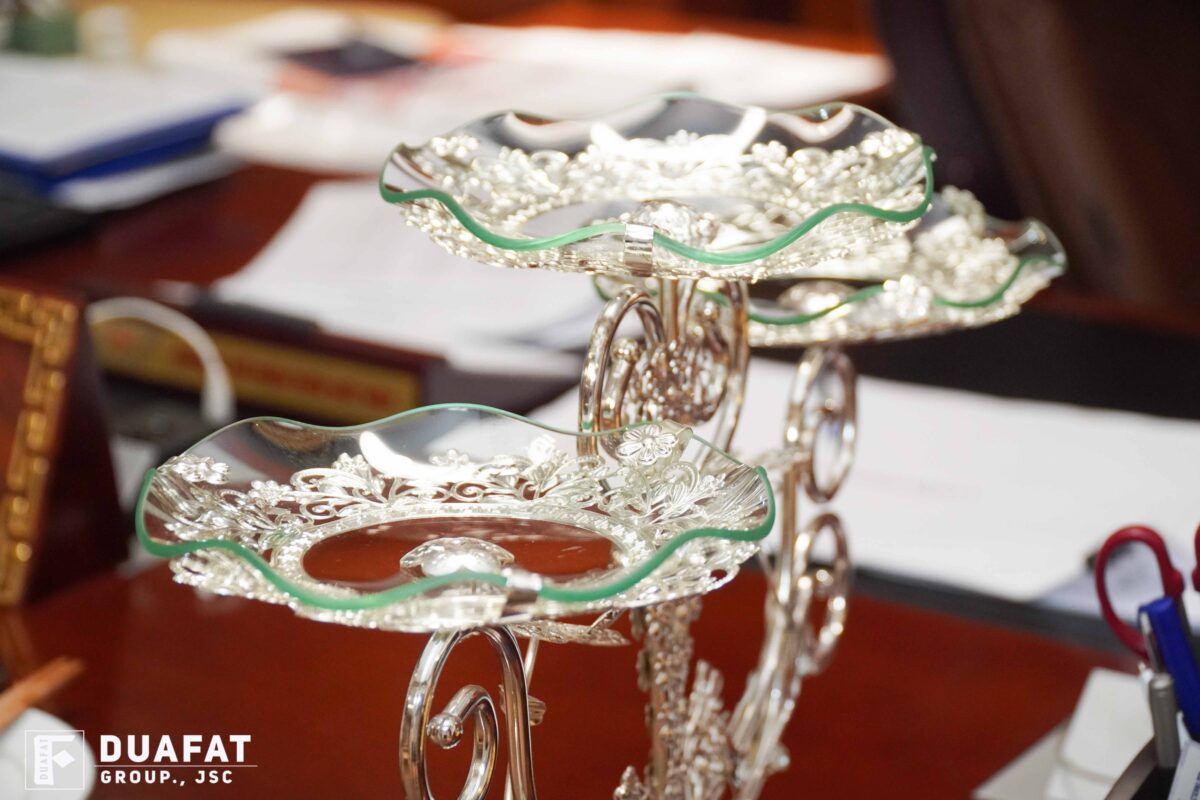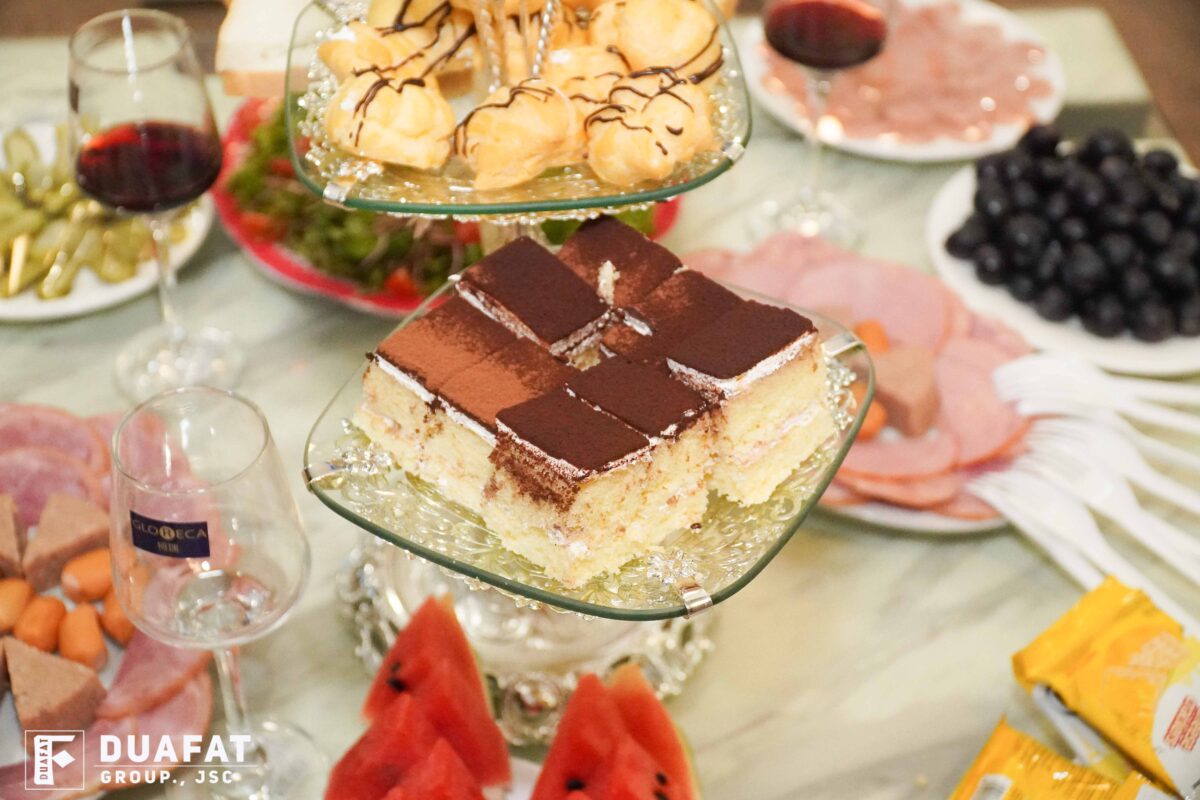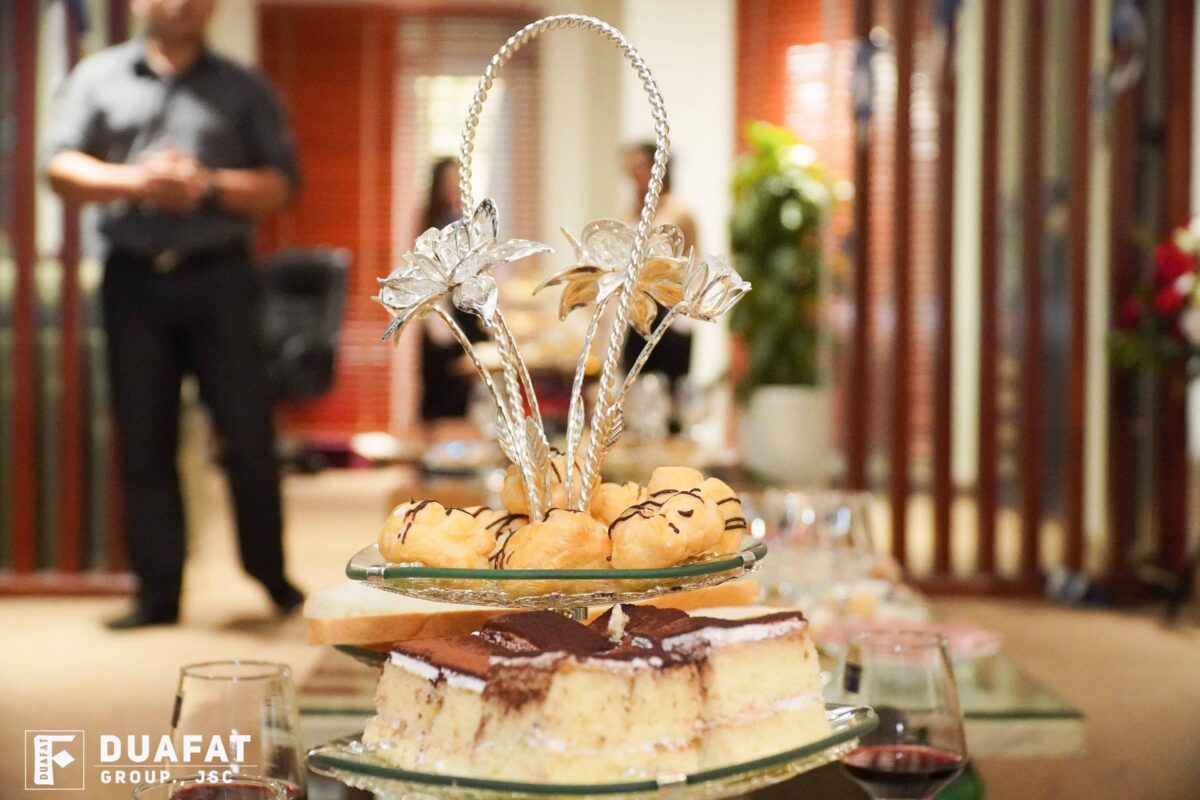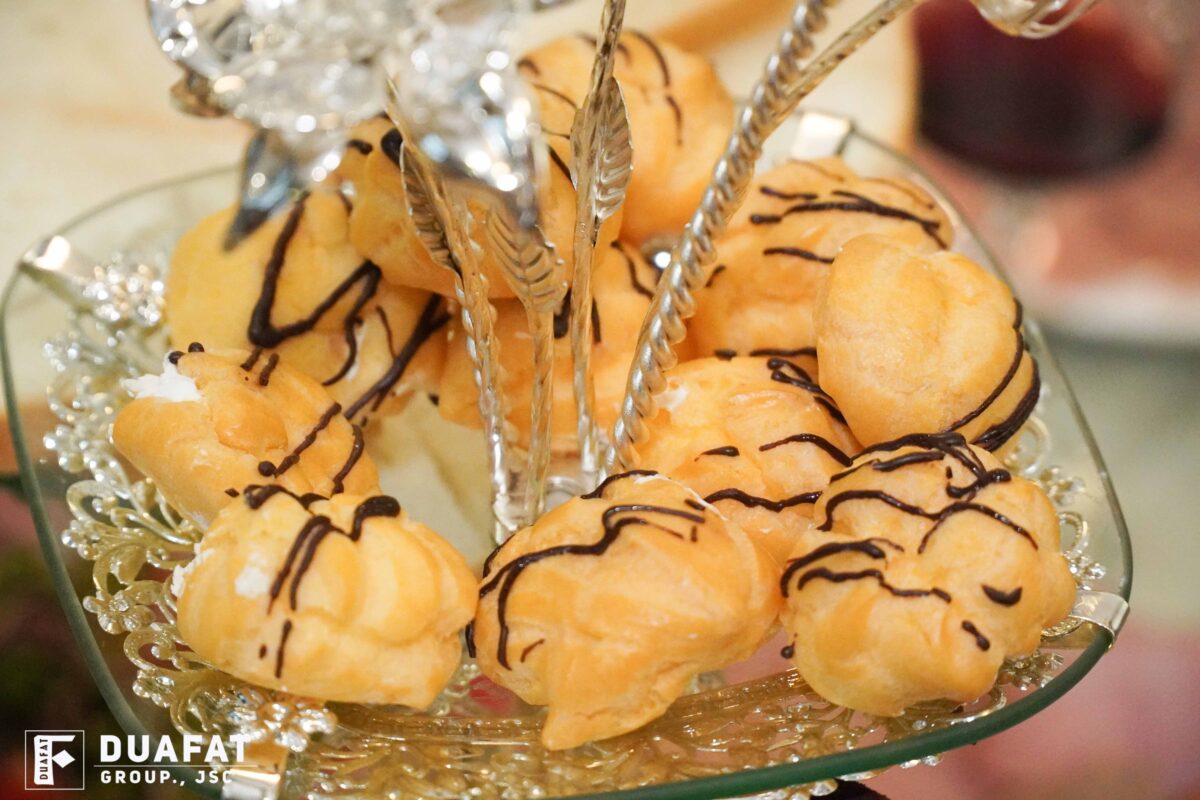 The party opens with many surprises!  
The boss's birthday party started in the late afternoon, when Chairman Le Duy Hung entered the company lobby and was decorated with balloons and a big birthday photo as a small but meaningful spiritual gift. As soon as the chairman entered, the opening was a very special birthday performance, shimmering in candlelight, bustling flares and elaborately orchestrated edict music from all employees of the Group. An atmosphere filled with affectionate love.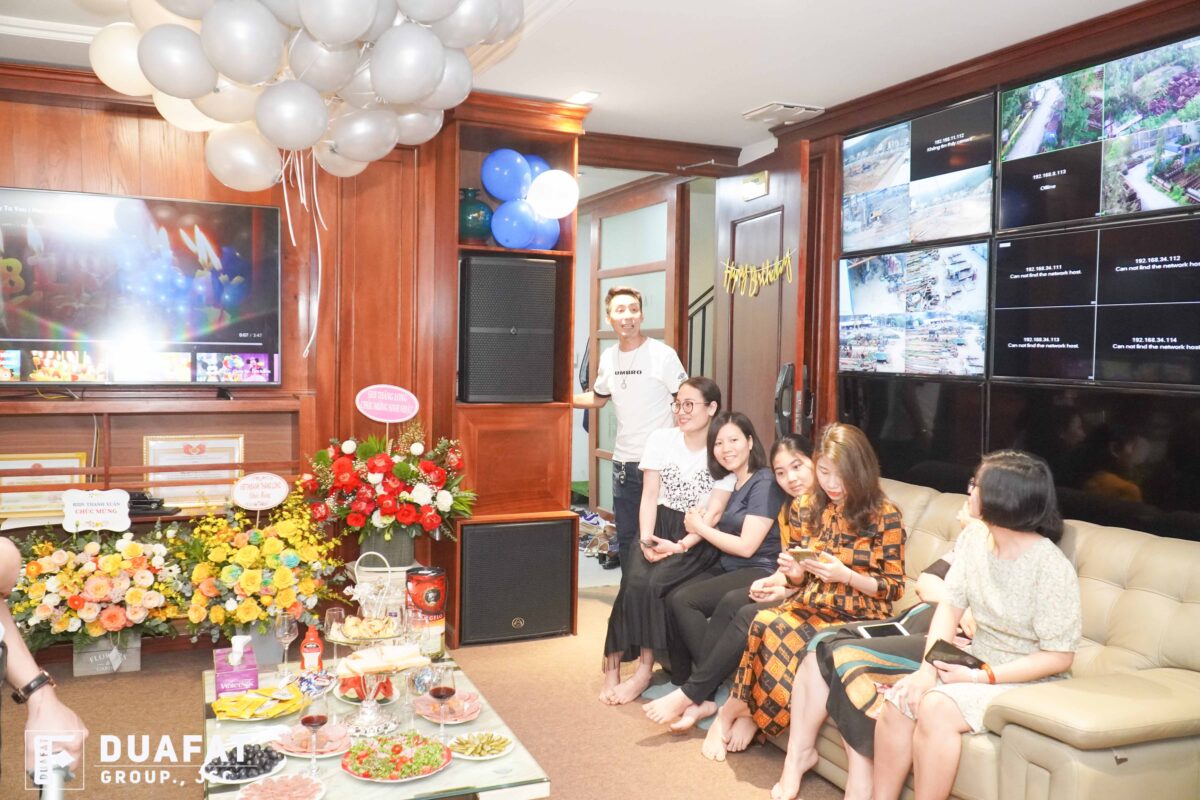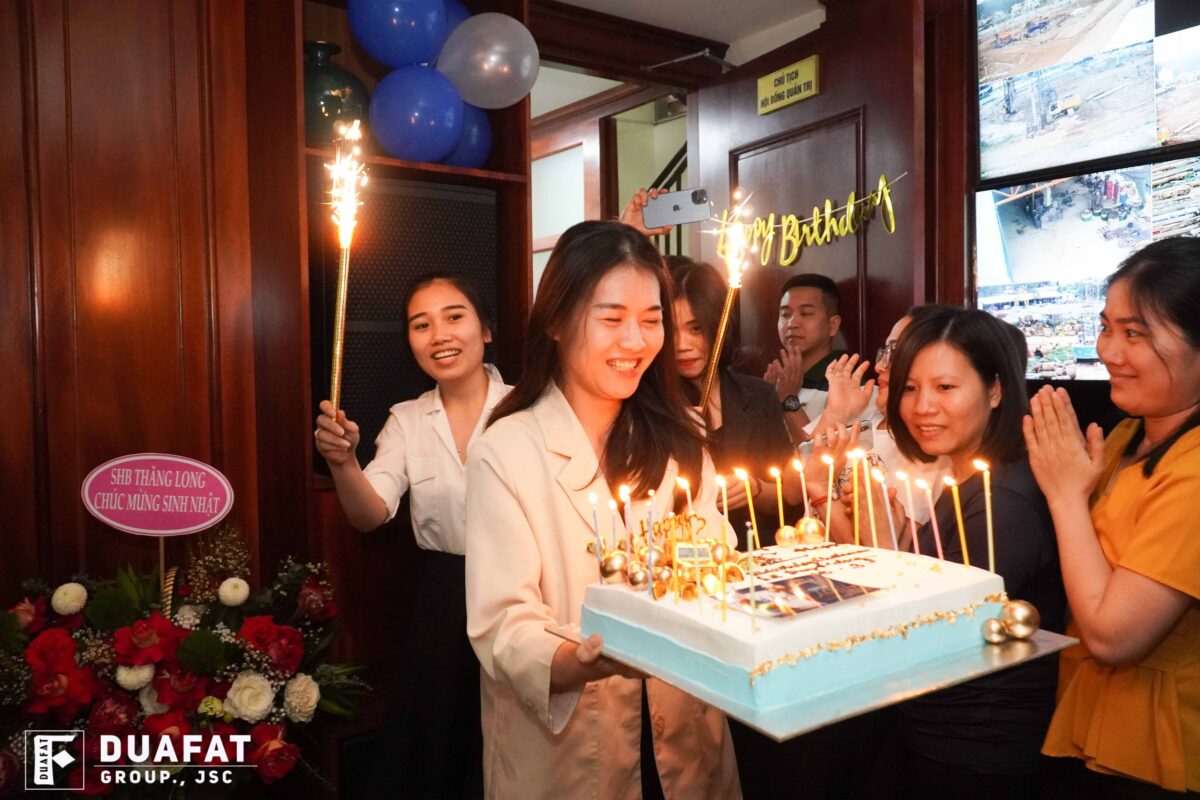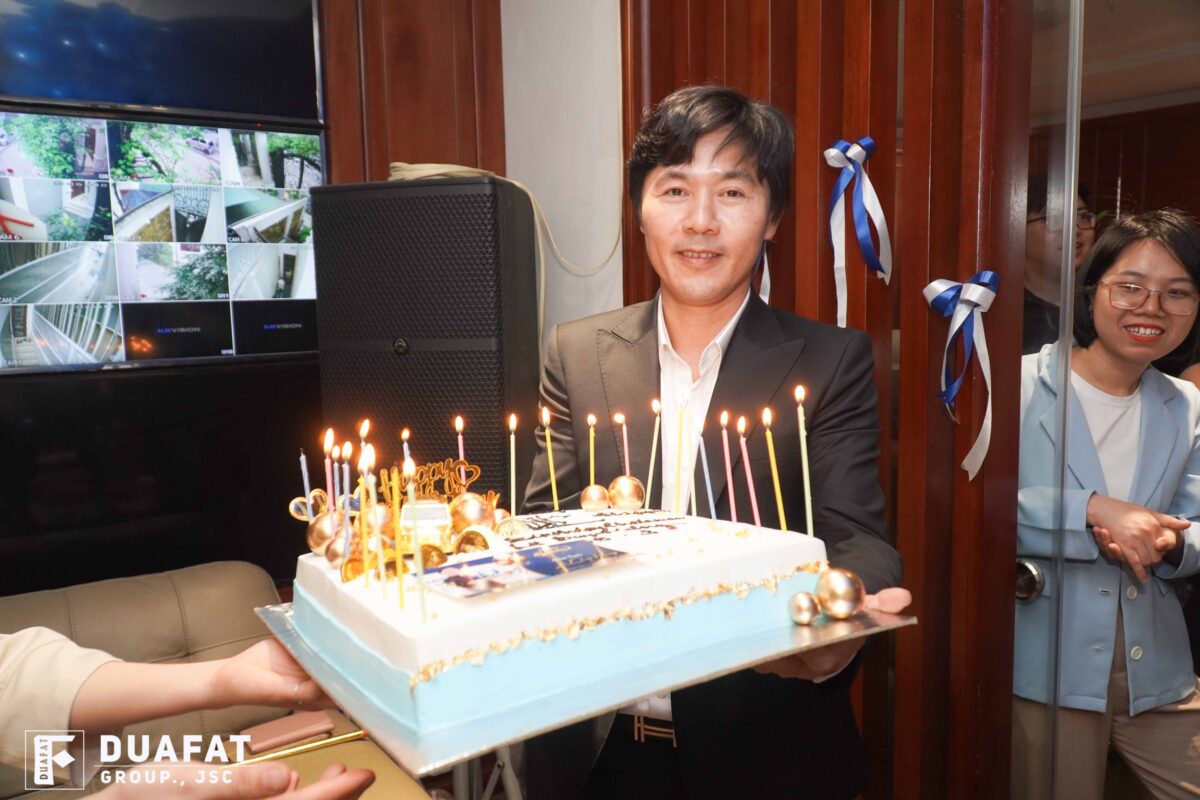 The ceremony took place in a cozy and intimate atmosphere!
This was followed by a moment of blowing candles and cutting birthday cakes, raising a glass with birthday greetings dedicated to the president, marking the event of the Boss turning a new age.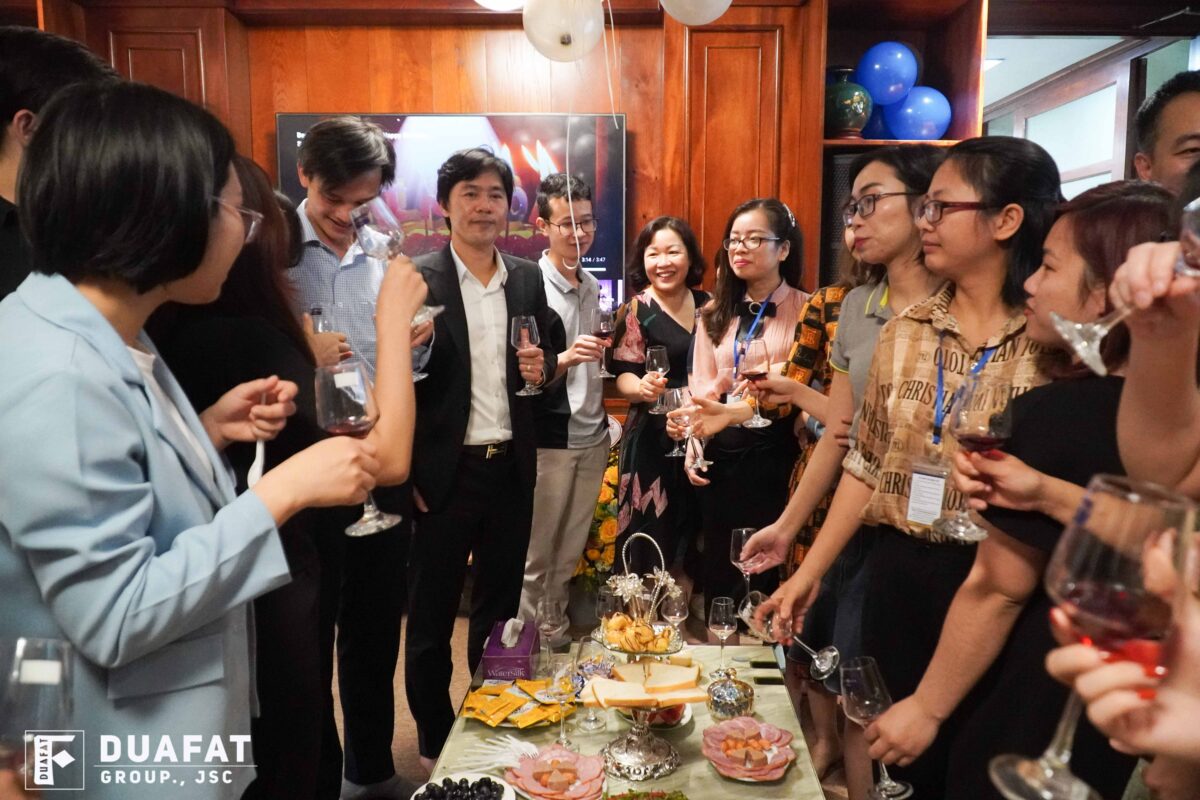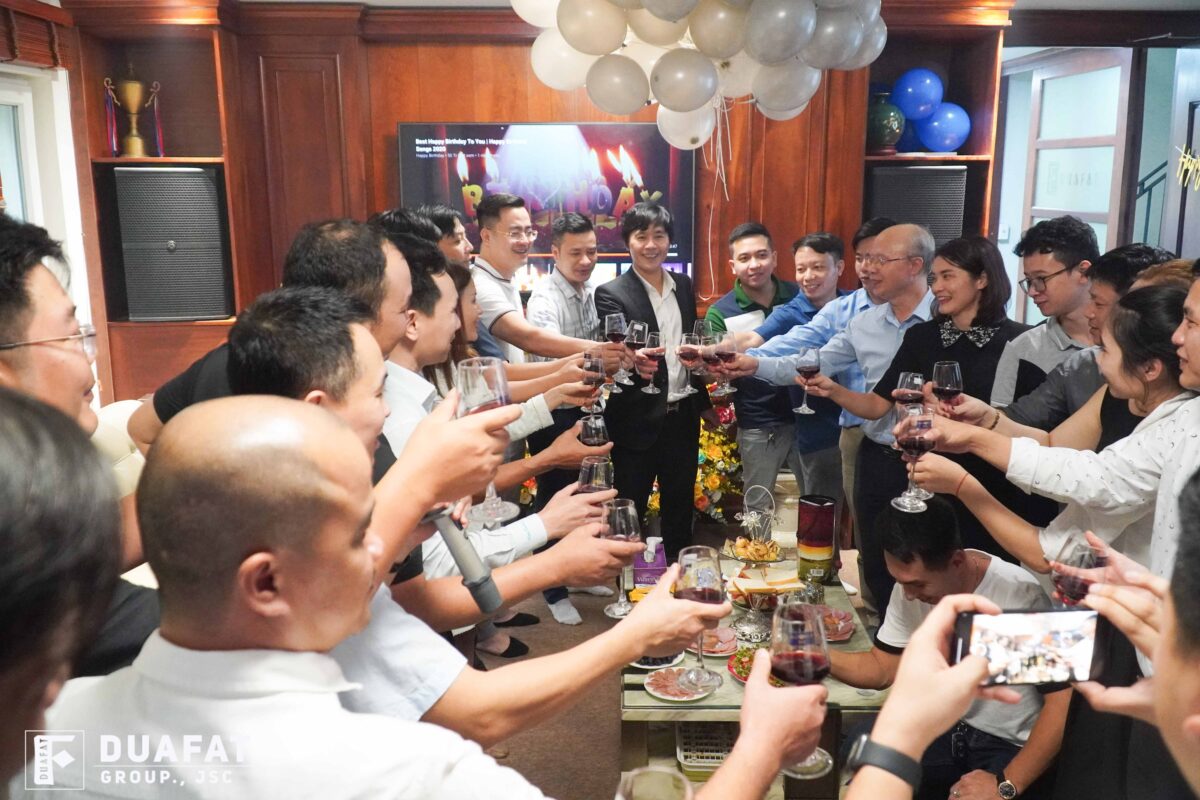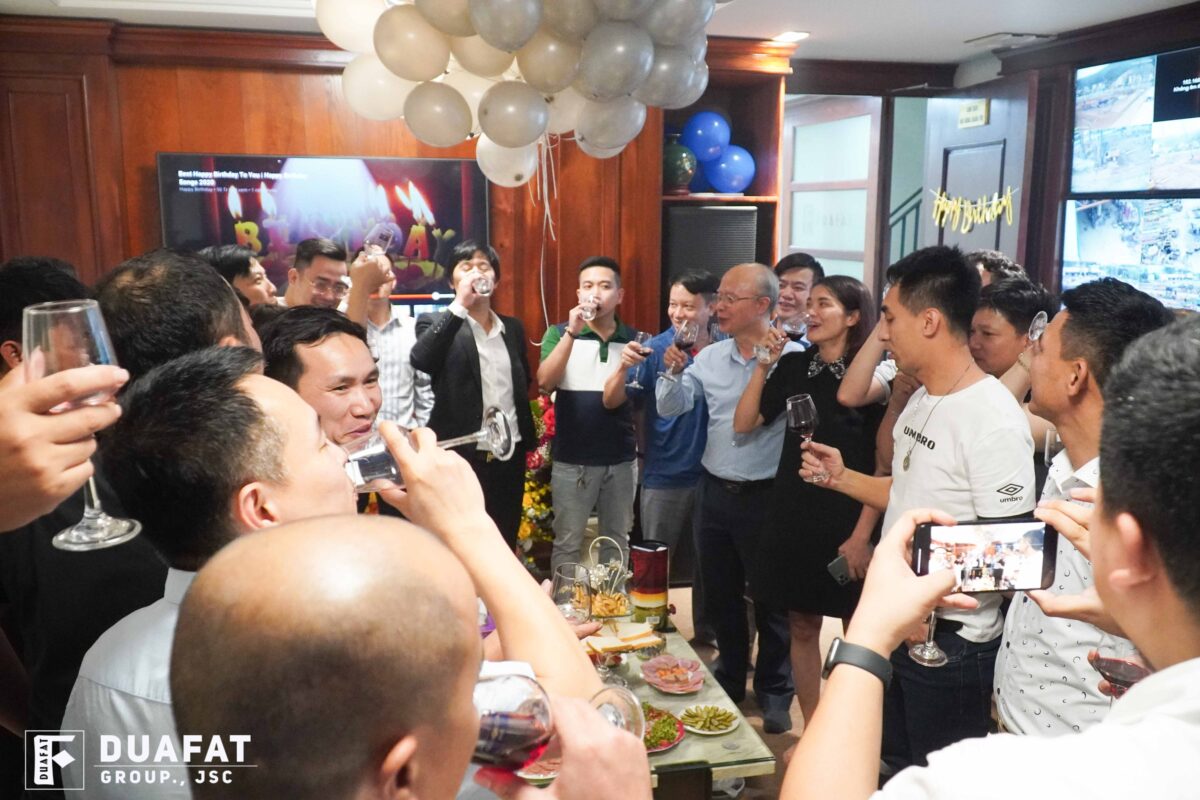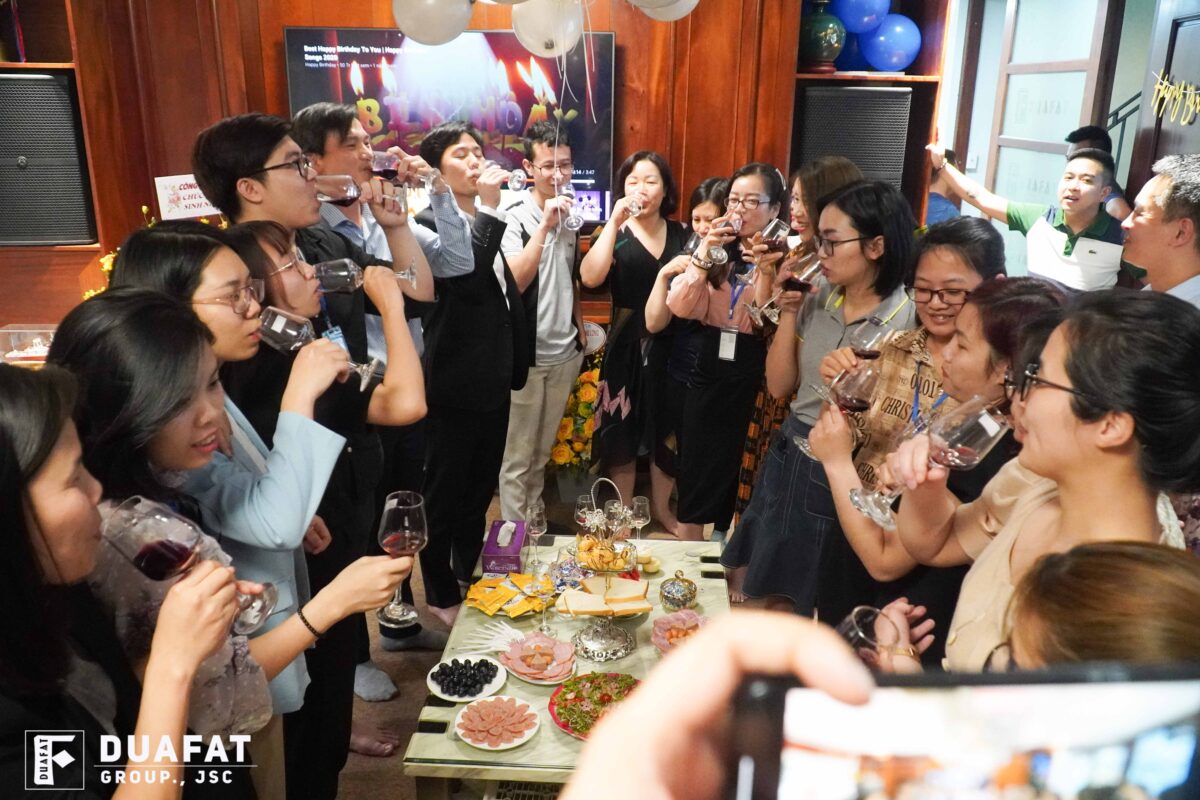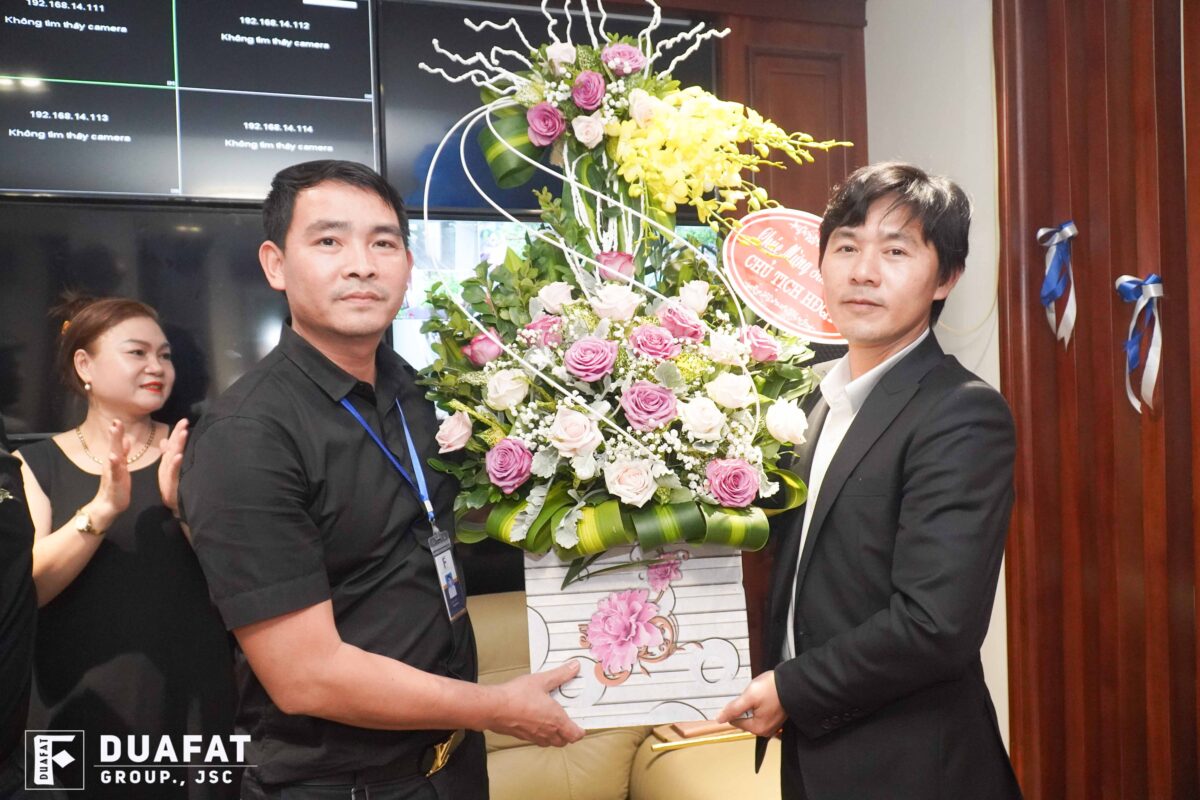 General Director Dam Van Ly presented on behalf of the board of directors sending fresh flowers to celebrate the birthday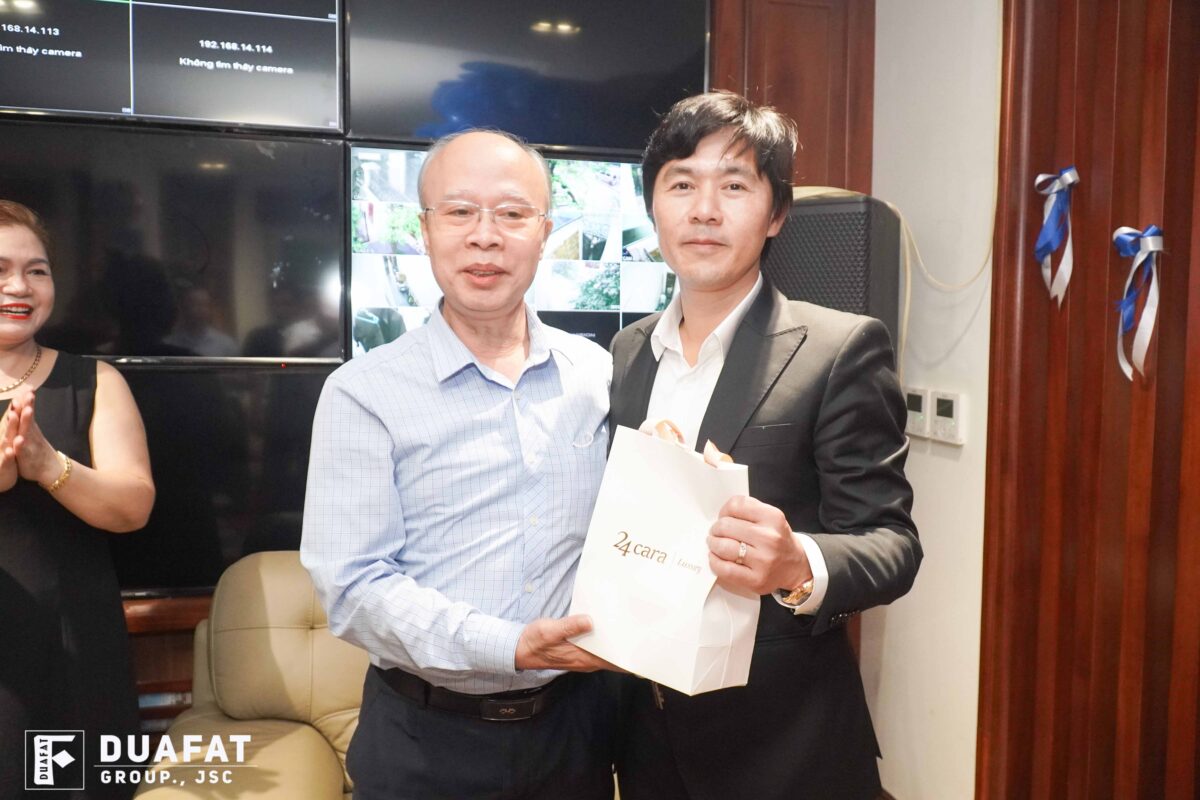 President Vo Anh Dung – Director of the Party – Delegation of employees to the chairman of the most sincere wishes of the birthday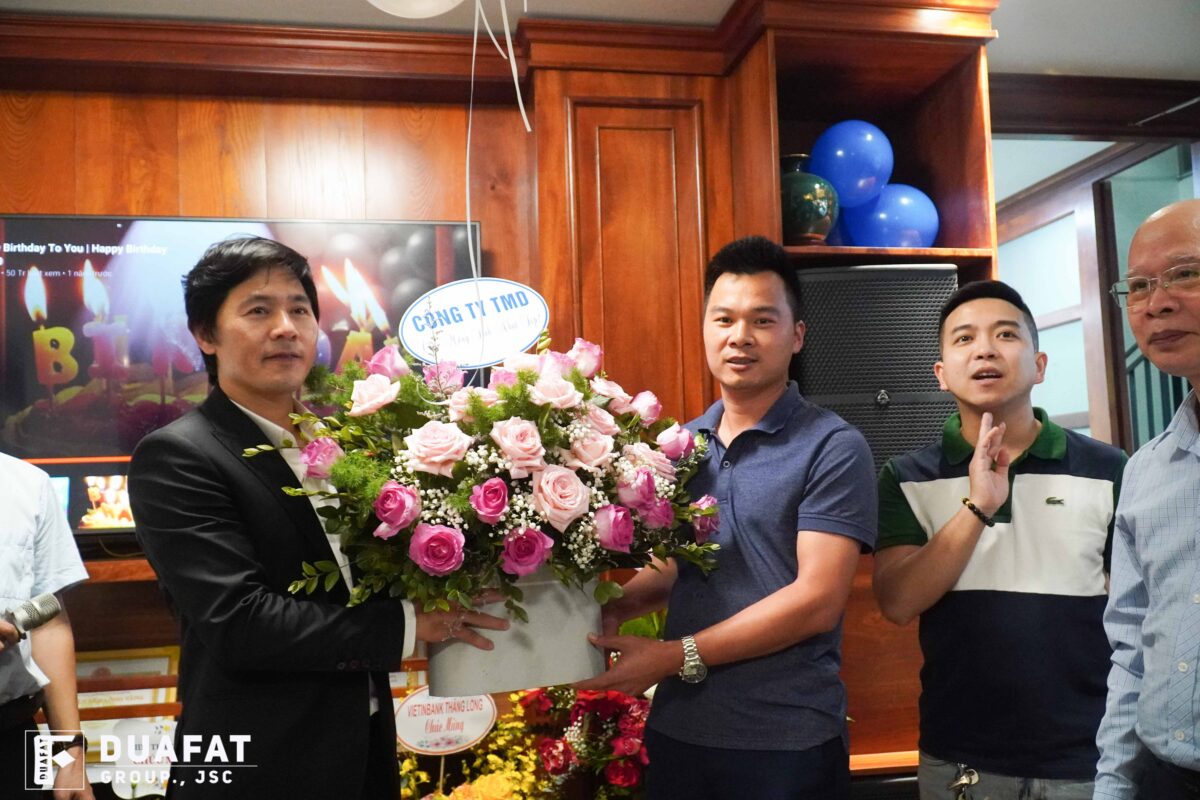 Director of TMD – Mr. Tang Van Truong greetings to the chairman at the end of the ceremony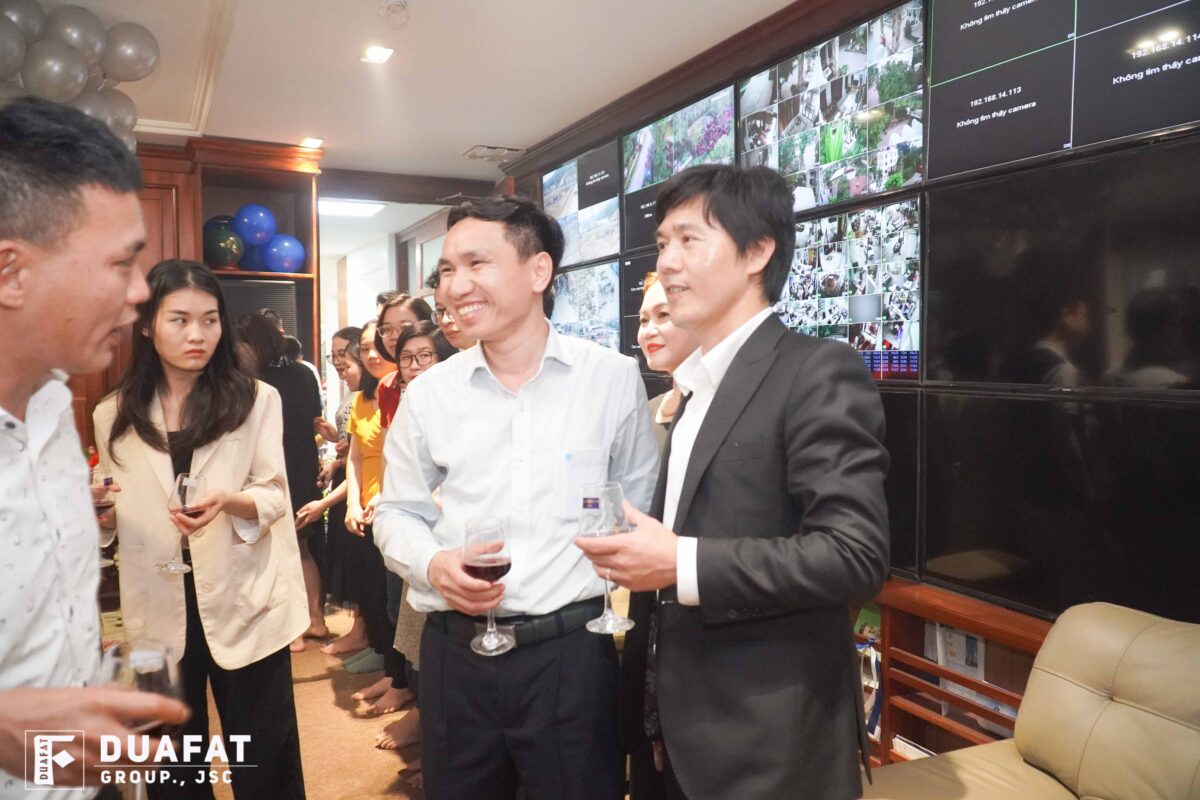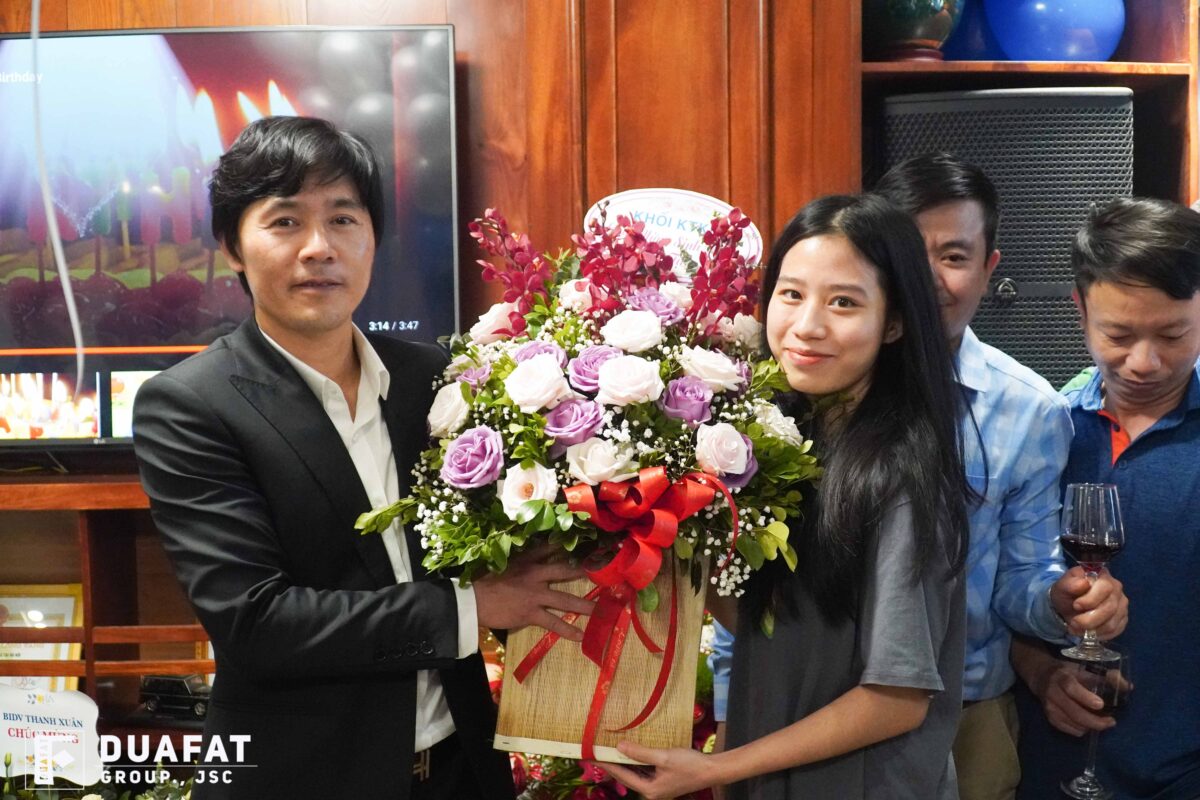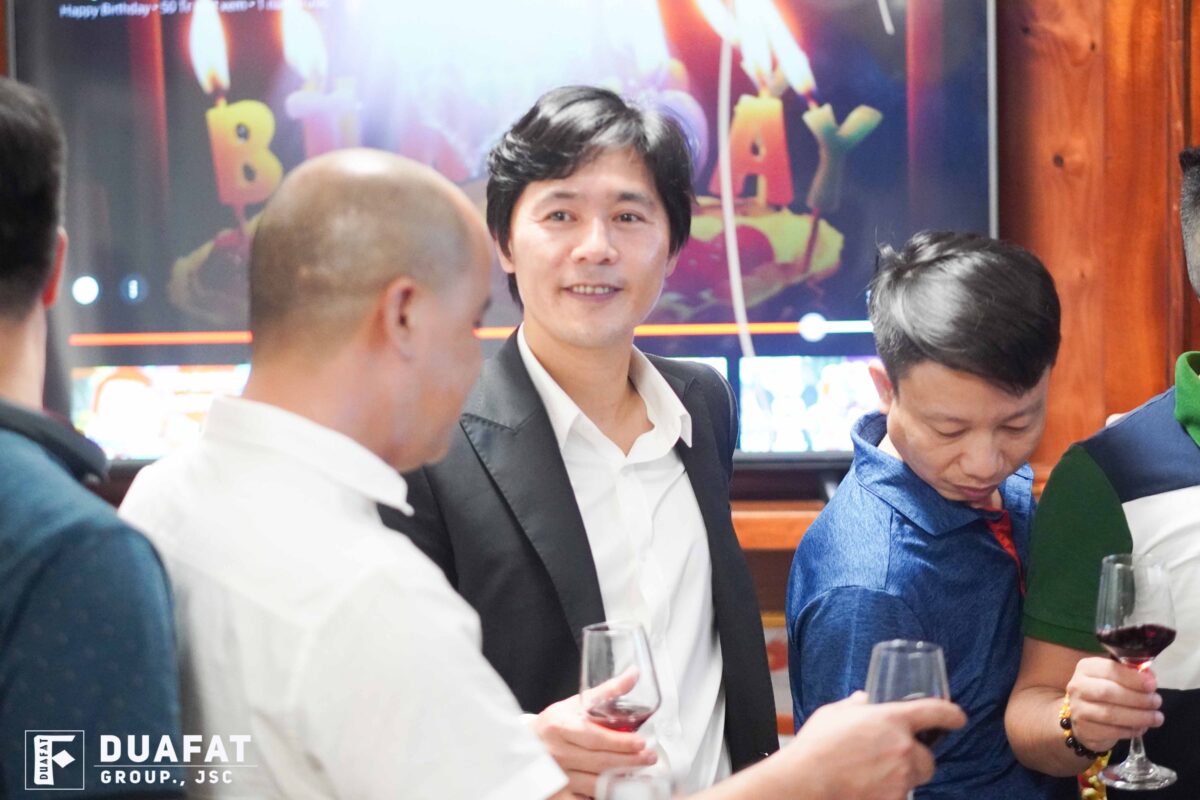 At the end of the ceremony, President Le Duy Hung expressed his deep thanks to the guests, comrades and colleagues who participated in the meaningful fun ceremony, thereby also hoping that the staff need to try harder to accompany the Board of Directors to bring the group growing. , to the next level.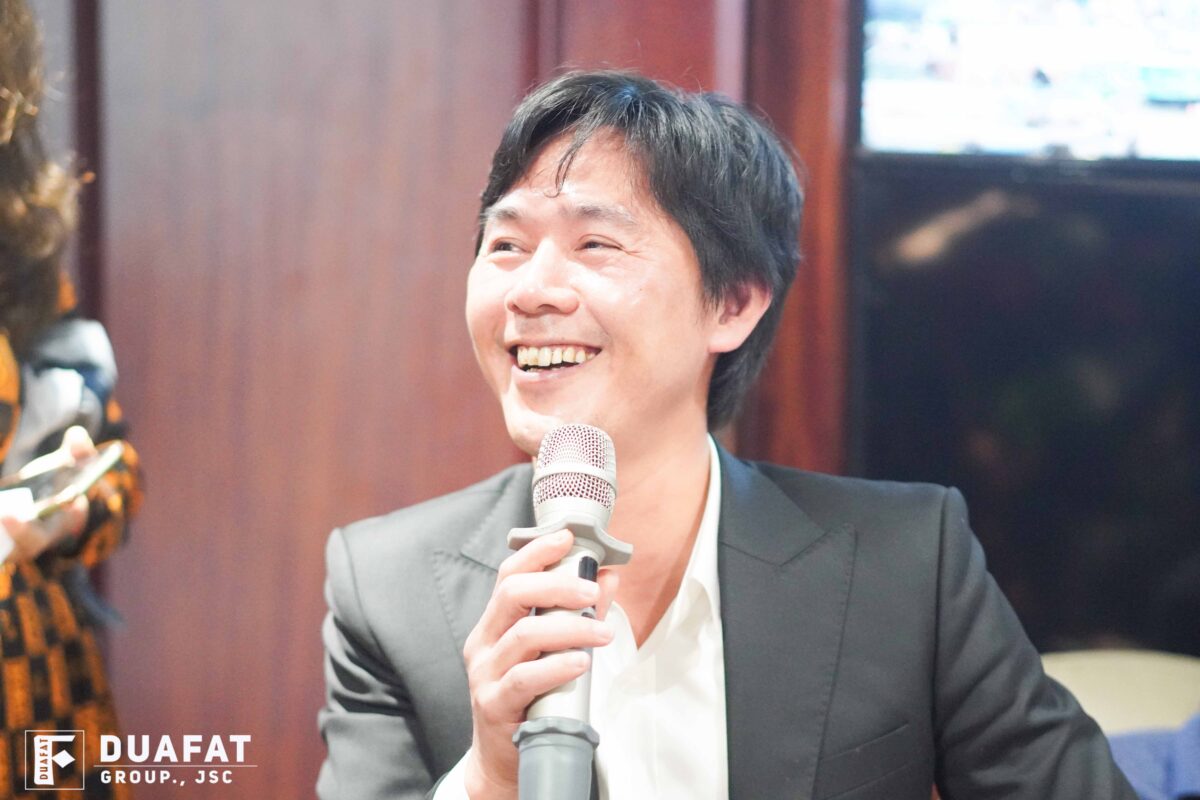 On the special day today, on behalf of all the group's siblings, once again, please send the "Boss" the best wishes. Wishing the boss a happy birthday – healthy – youthful – Always keep the soul full of life. try harder to accompany the Board of Directors to bring the group growing and reaching a new level.
Reporter of DUAFAT's PR team