Dua Fat has continuously updated modern technology machines and new construction technologies to affirm and maintain its position as the leading unit in the field of foundation construction in Vietnam.
Recently, the experienced engineers at Dua Fat continued to apply XCMG's DTH technology to improve labor efficiency and implementation capacity on difficult projects.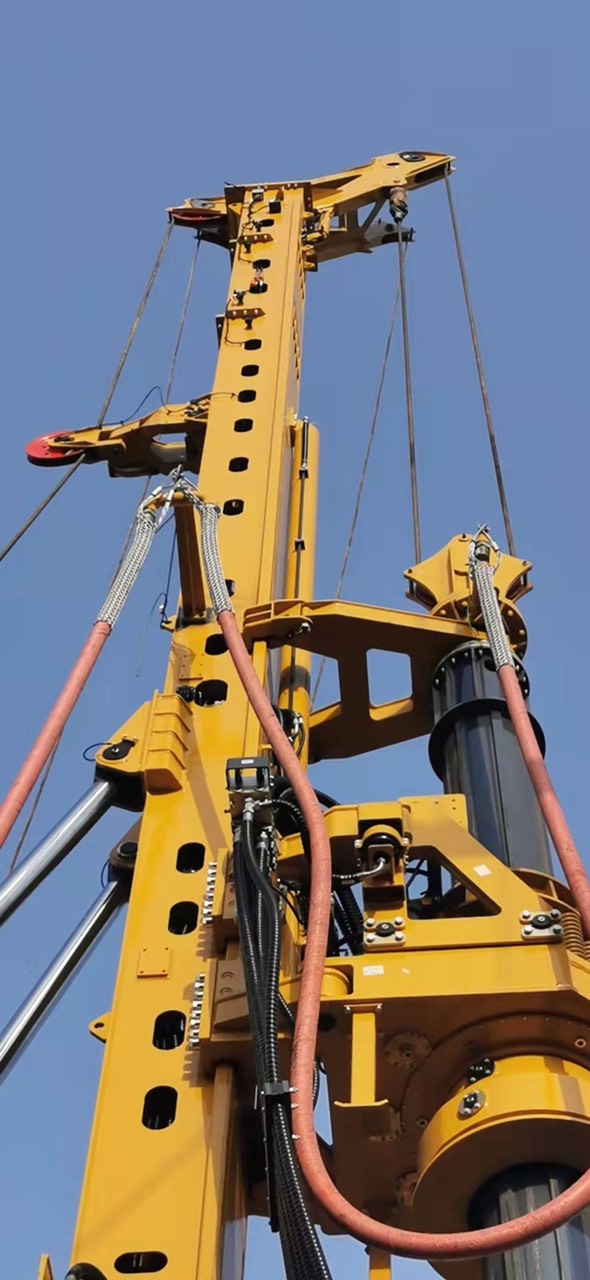 What is DTH technology, and how is this technology applied at Dua Fat, Let's find out.
DTH (down-the-hole) is one of the technologies widely applied to equipment in the foundation industry. In particular, the DTH technology applied to large-capacity bored pile drilling machines will help maximize the capabilities of the drill in complex works, weak terrain, or difficult conditions.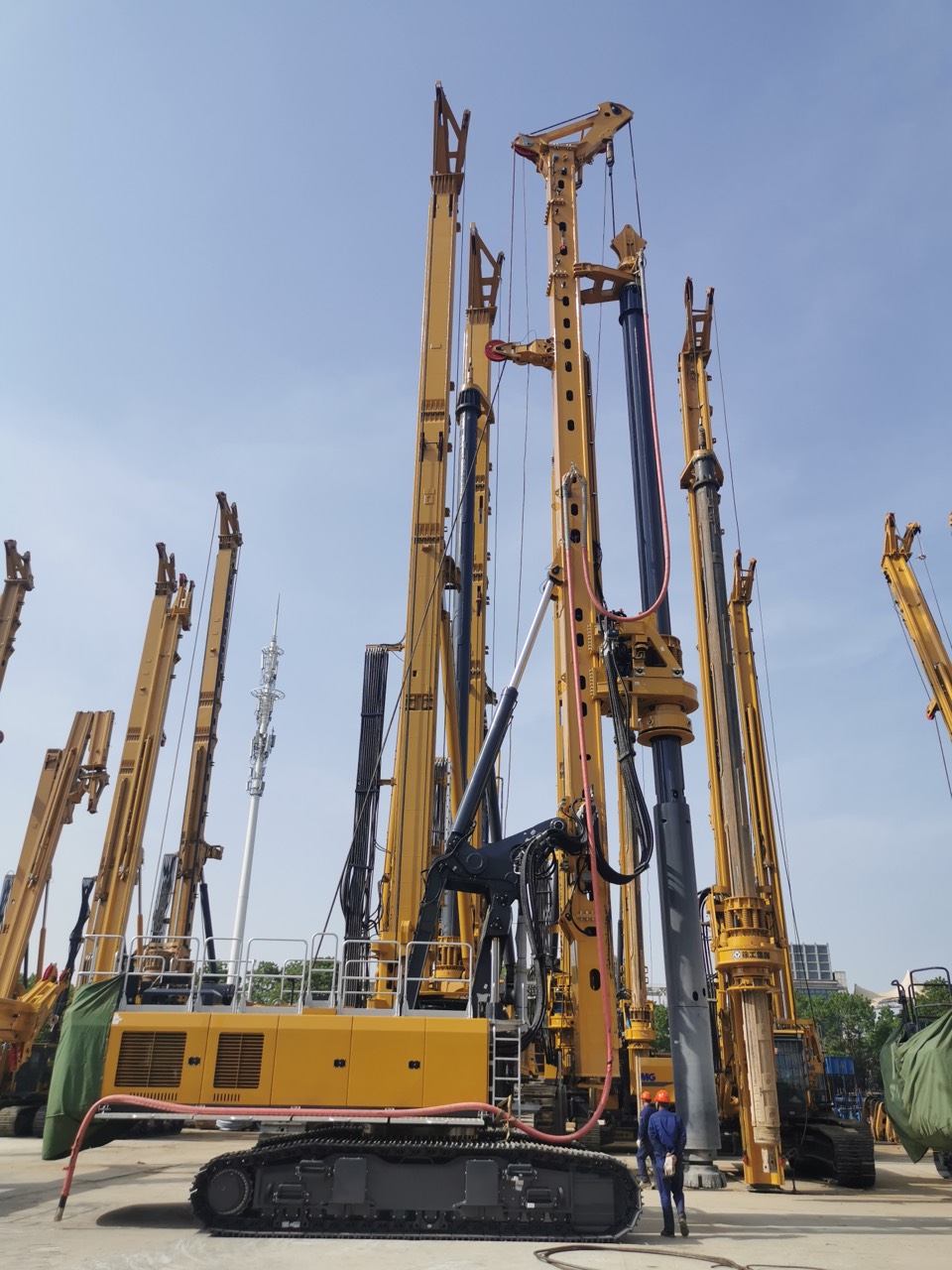 In practice, the application is simulated as follows: The hammer is placed directly behind the drill bit, followed by the hammer mechanism to drill the bit down into the hole. The drill pipes transmit the required feed force and rotate the feed to the DTH hammer and bits.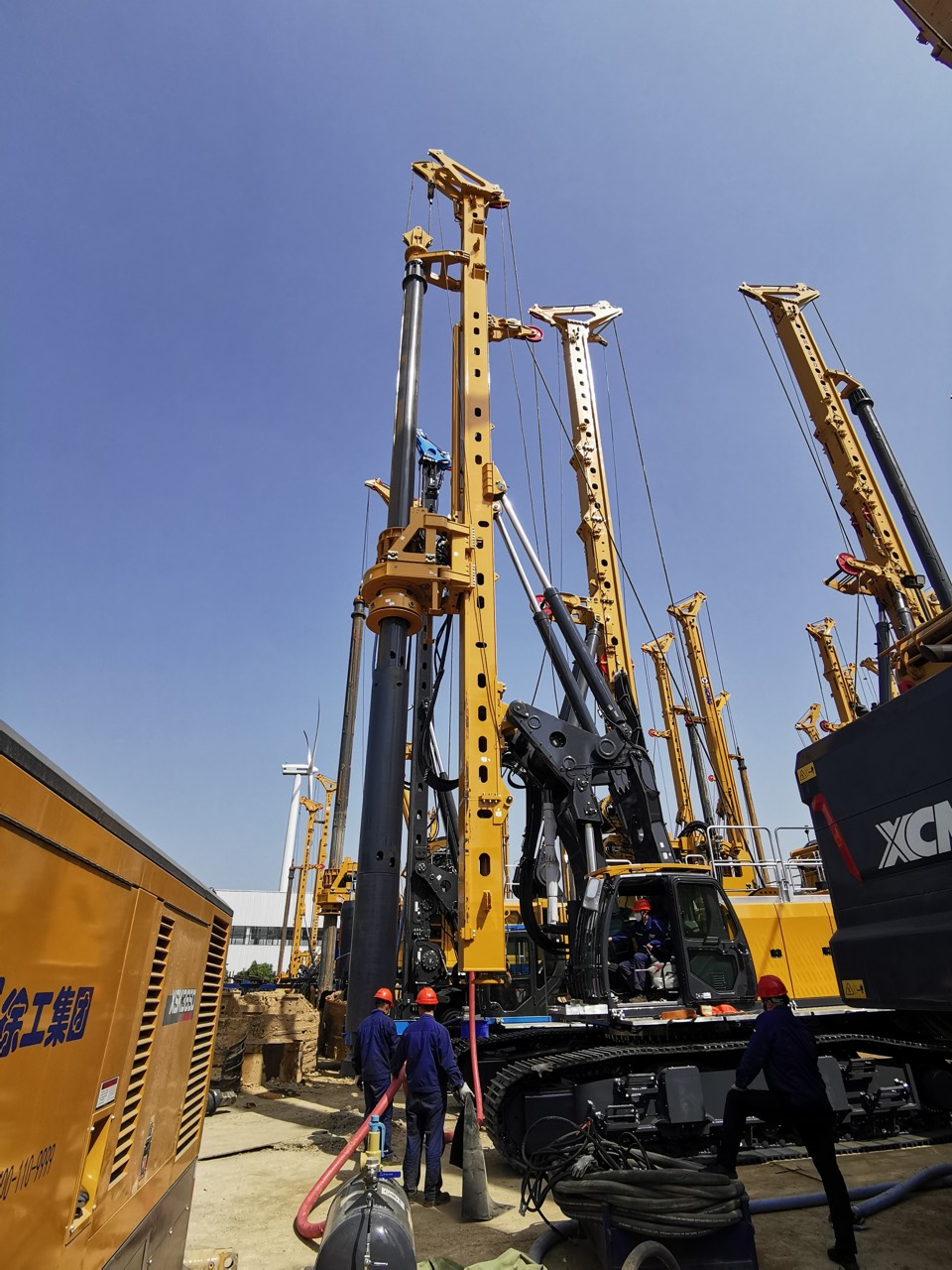 Besides, the drill pipe is added to the top of the drill string in deeper holes. During operation, the piston directly strikes the impact surface of the bit, while the hammered shell guides the drill bit.
Due to the double movement of the drill bit, the drill pipe and the extremely fast impact of the hammer break the hard rock into small particles, and then the rock is blown up by the chip blower.
Typical applications of XCMG's DTH technology
Drill a long hole
Pile
Horizontal drilling
Rock drilling
Advantages:
Fast and efficient drilling in any geology
Increase the effective size of the foundation and resist lateral loads
The drilling surface is clean because no drilling fluid is used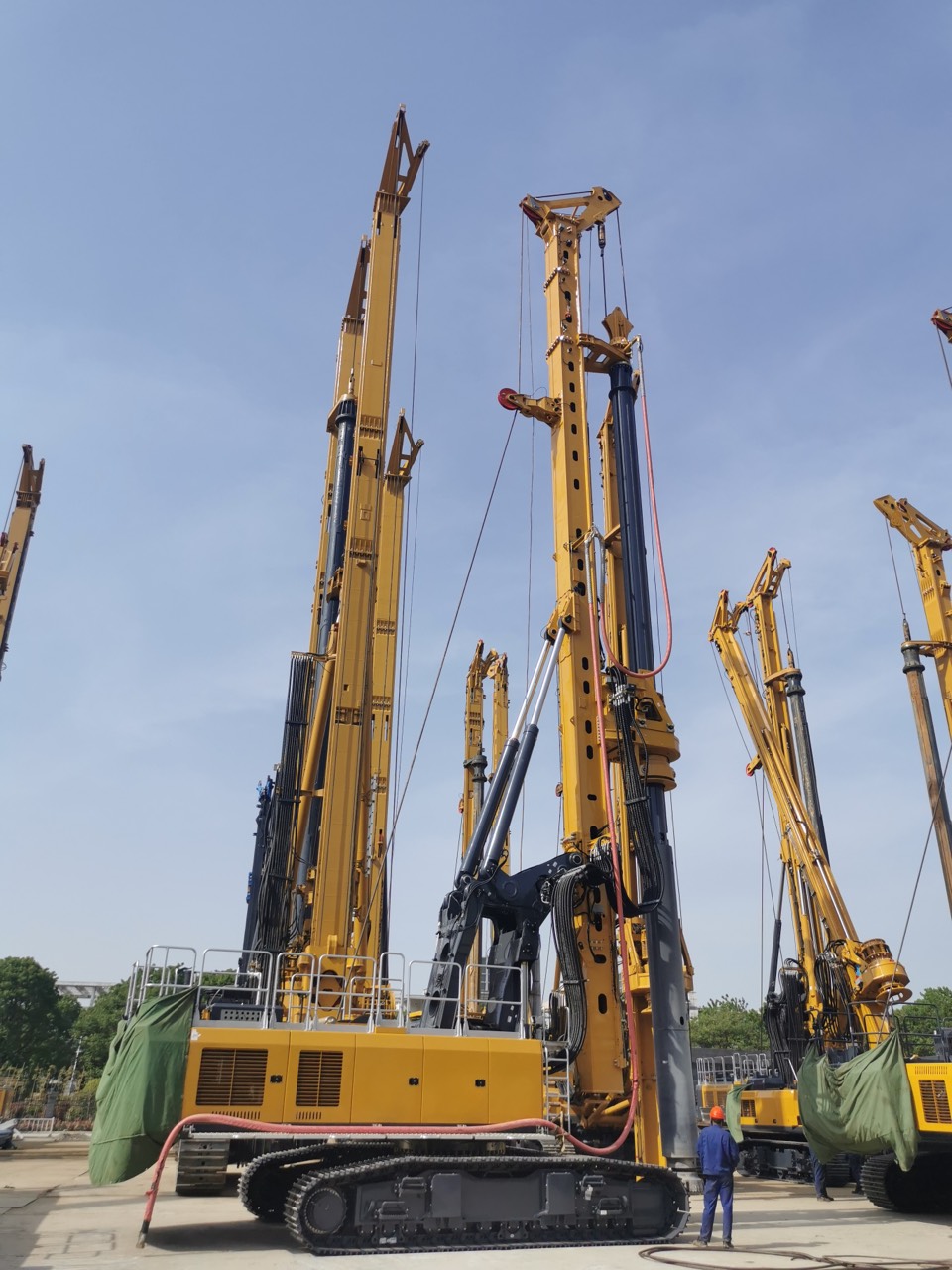 Large volumes require effort and time to transport to the construction site. Construction processing makes projects easier and faster. In particular, in complex terrain, DTH can adjust the operating mechanism, a device with many operations, and various drilling modes to help shorten the time and expenses.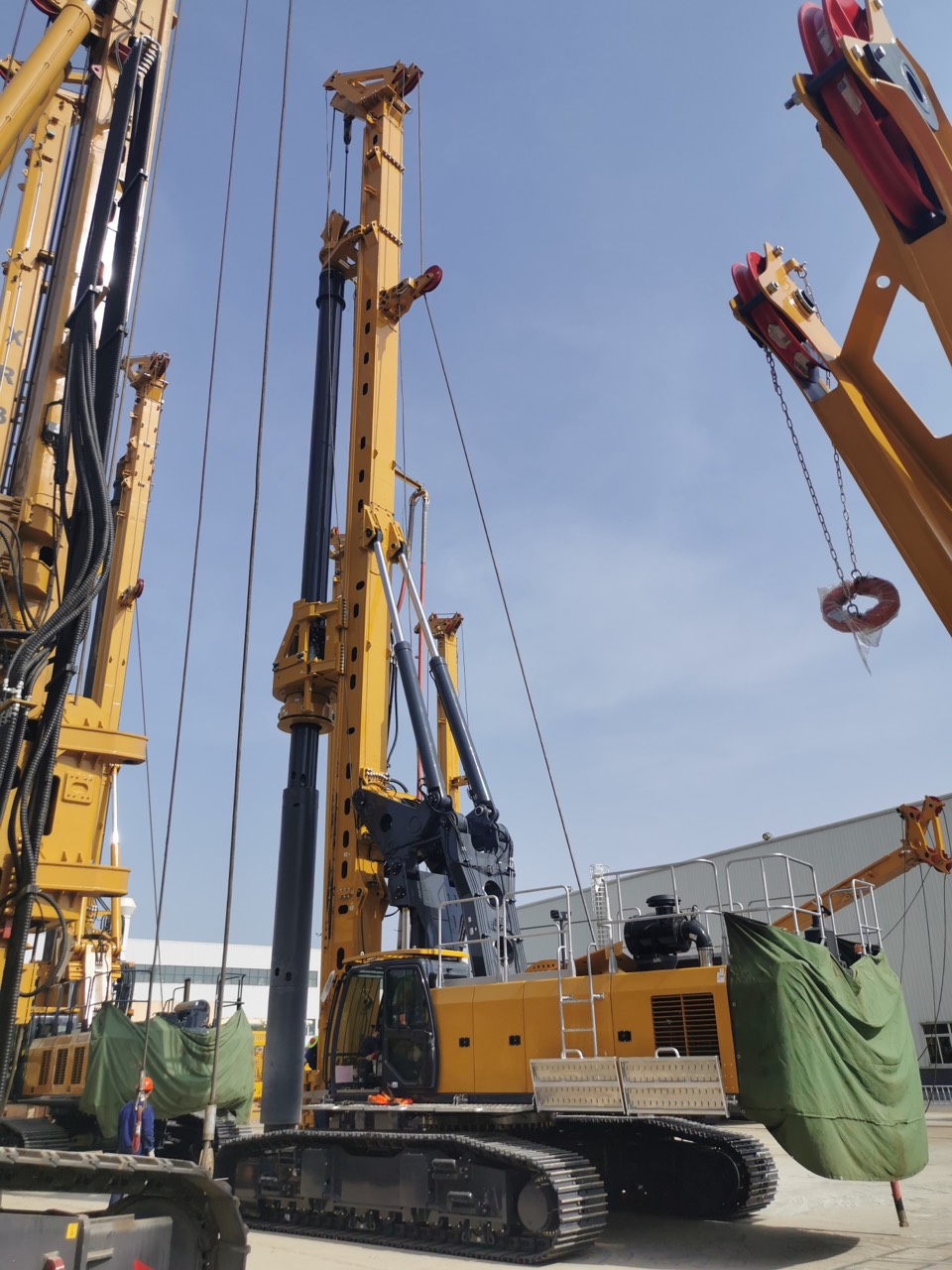 This promises to continue to be a solid foundation for Dua Fat to confidently construct in all types of terrain, conquer all "difficult" projects and become a reliable partner of all investors.