The Duafat Open Cup 2022 has gone all the way to the group stage. 15 teams, each with their own advantages have given the fans the most memorable matches during the past two seasons.
To sum up the qualifying round according to the competition rules, the eight best teams have officially entered the next round: The quarterfinals promise to be the most exciting football parties for the most ardent fans.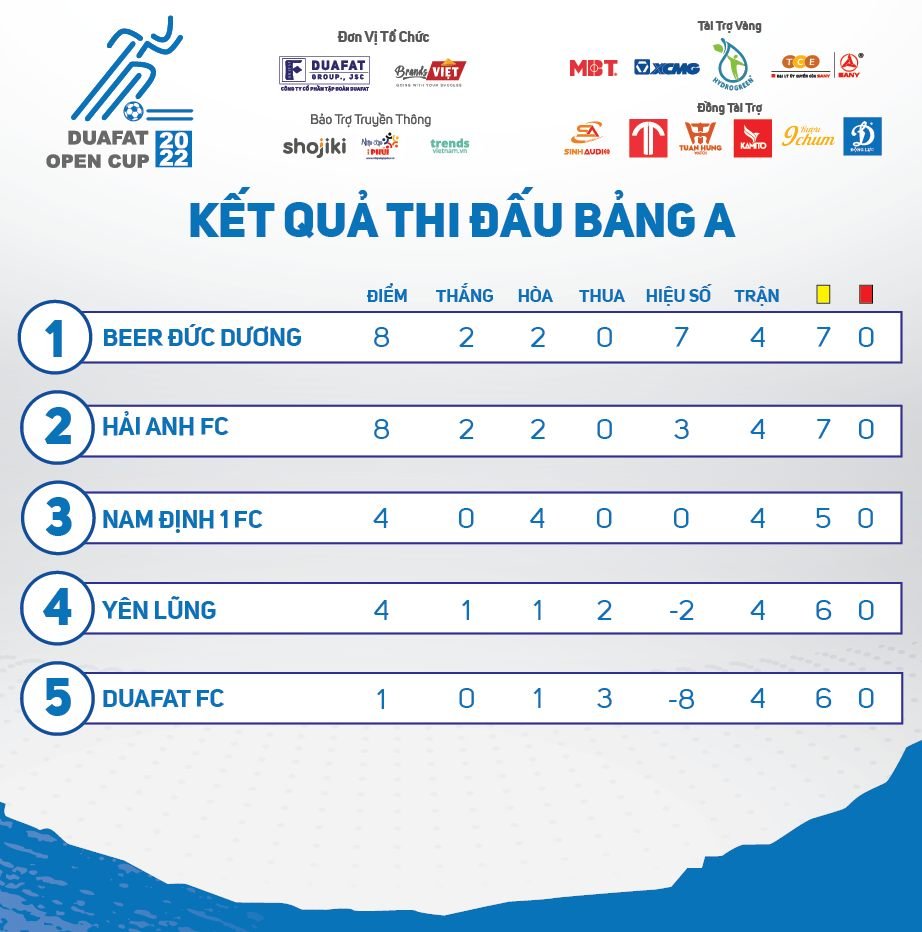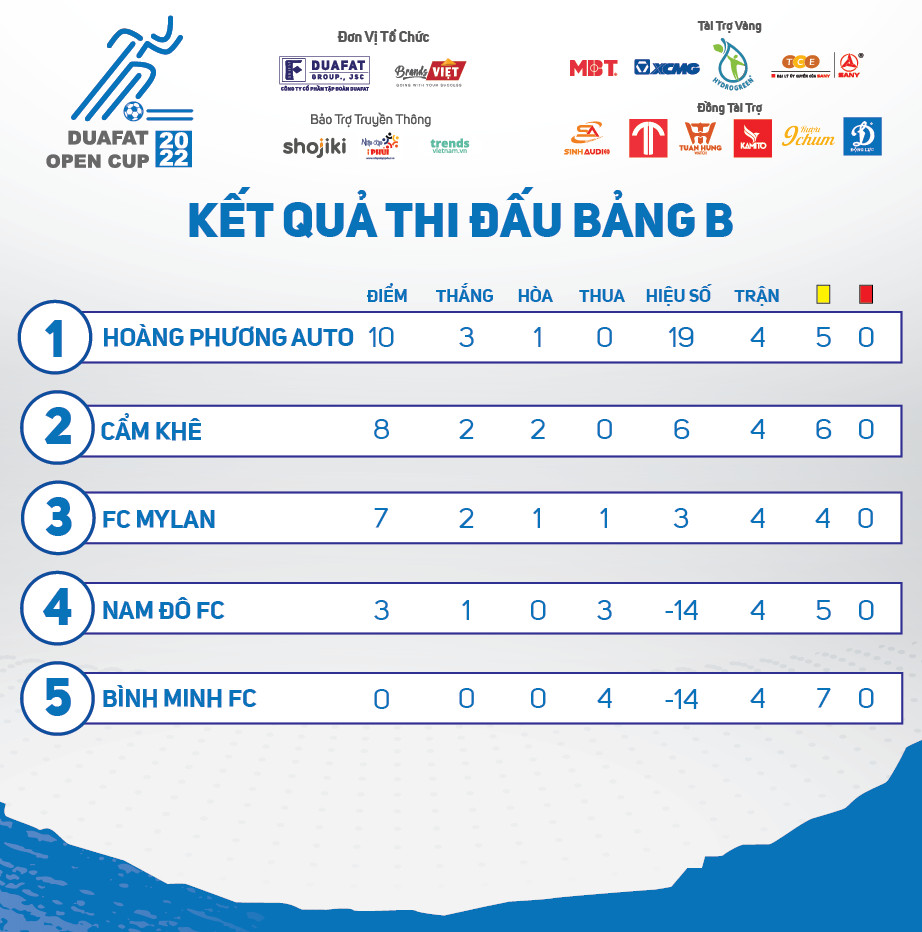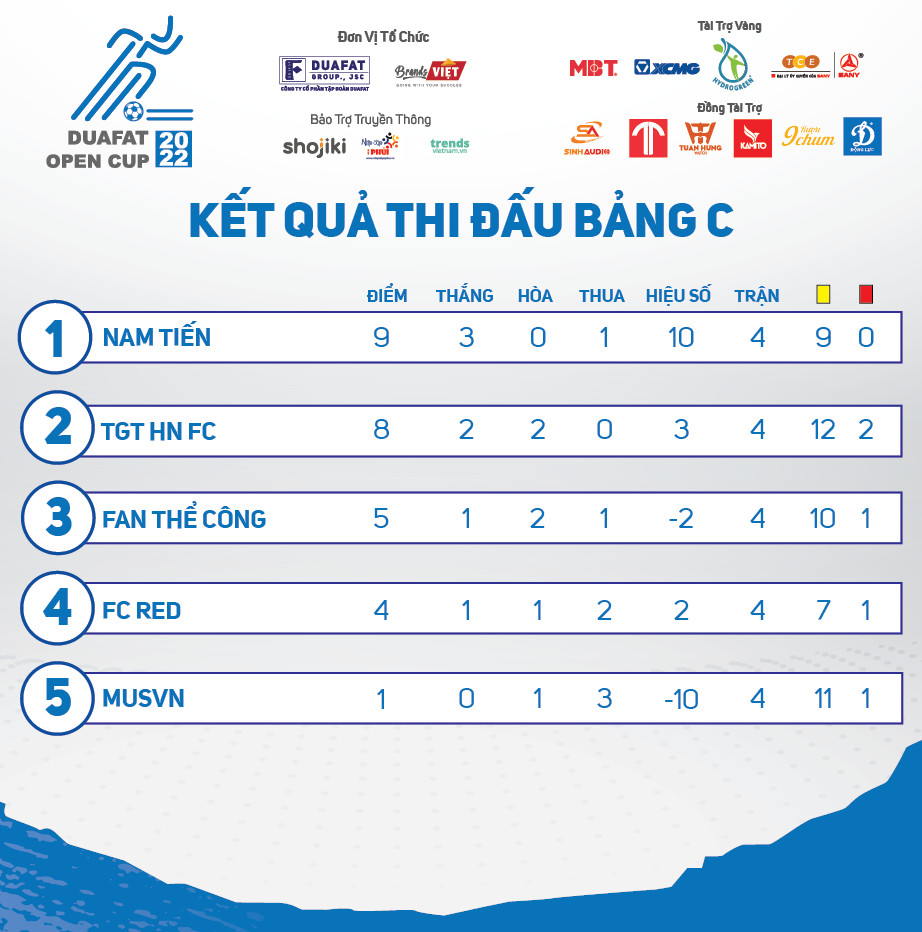 Duafat Opencup 2022 qualifying results
Getting ready for the quarter-finals, a drawing ceremony was held in the presence of potential candidates at the headquarters of Dua Fat on the afternoon of November 16, 2022.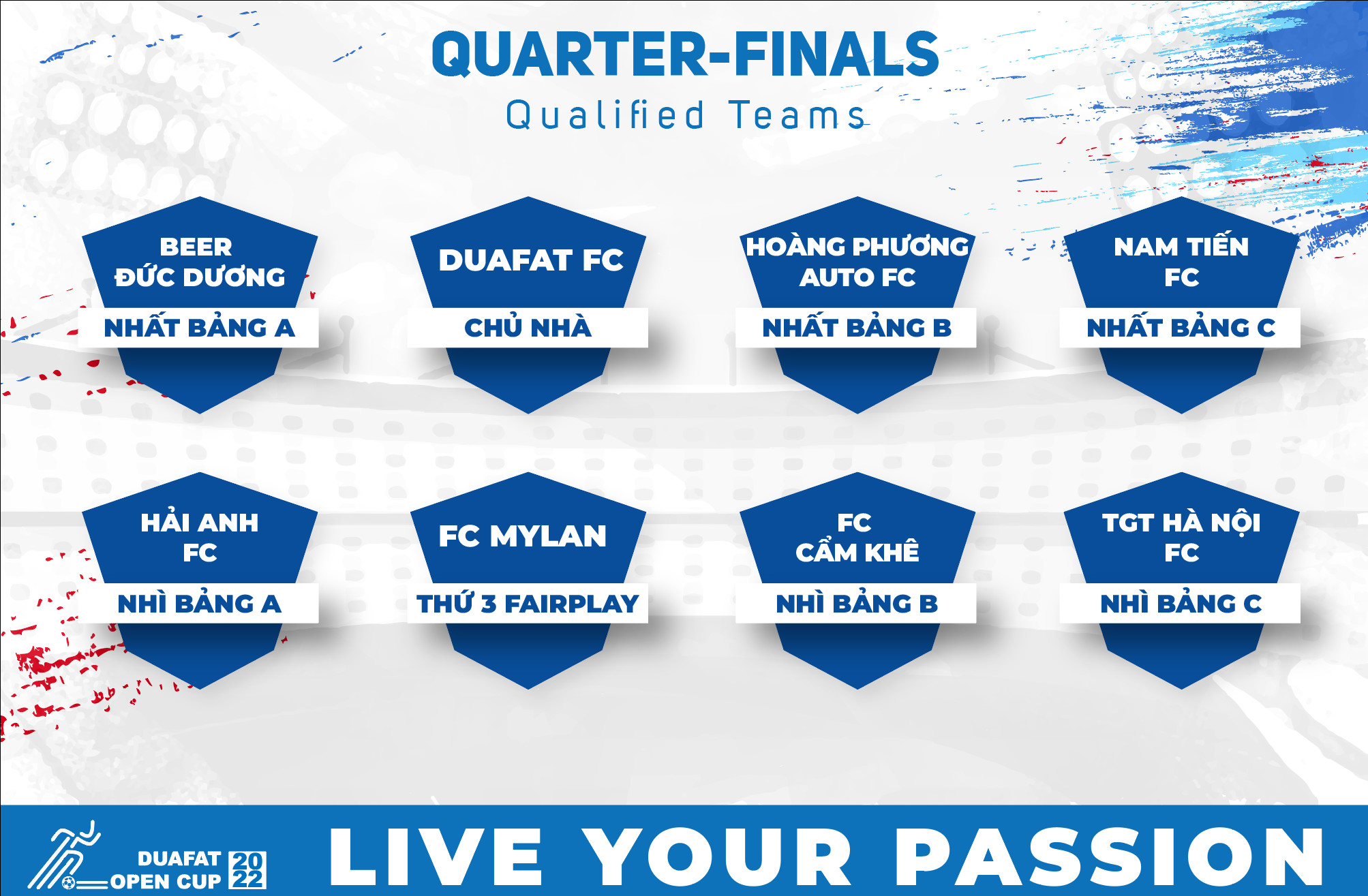 List of teams entering the next round
Accordingly, the 8 first and second-best teams in 4 groups in the qualifying round will continue to draw to find their opponents. 
The team representatives expressed their joy and excitement because Duafat Open Cup 2022 has become more professional and on a larger scale compared to previous years. This proves that the level of competition, as well as the tournament organization, is becoming more efficient, leaving a mark in the hearts of fans, especially the football movement in Hanoi.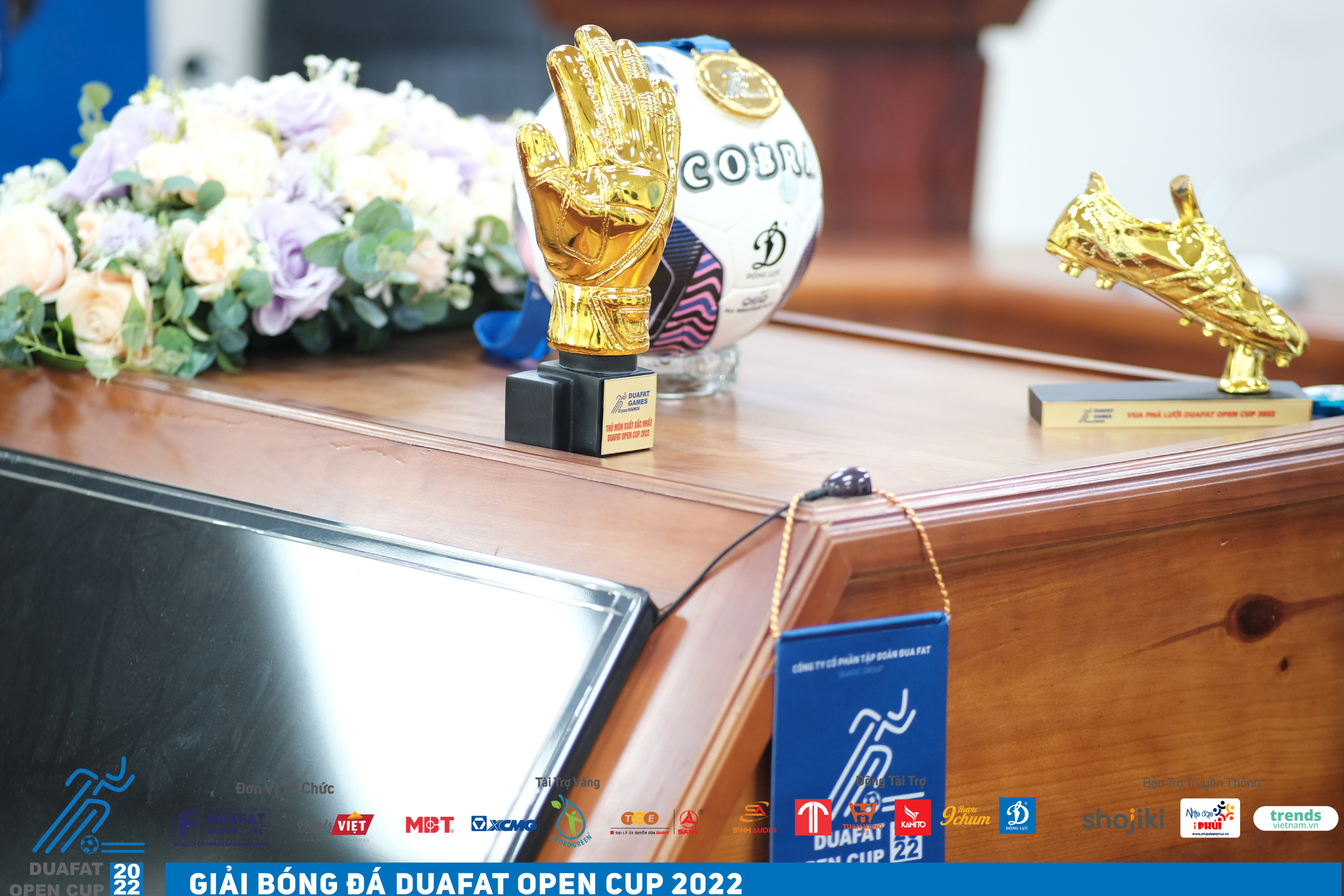 Also at the draw ceremony for the quarter-finals, the organizing committee announced a number of the tournament regulations so that the teams could dedicate themselves while maintaining the "fair play" spirit of competition.
The group division left a deep impression on the teams. As predicted by the representatives of the teams, many "heavyweight" pairs will meet in the next round.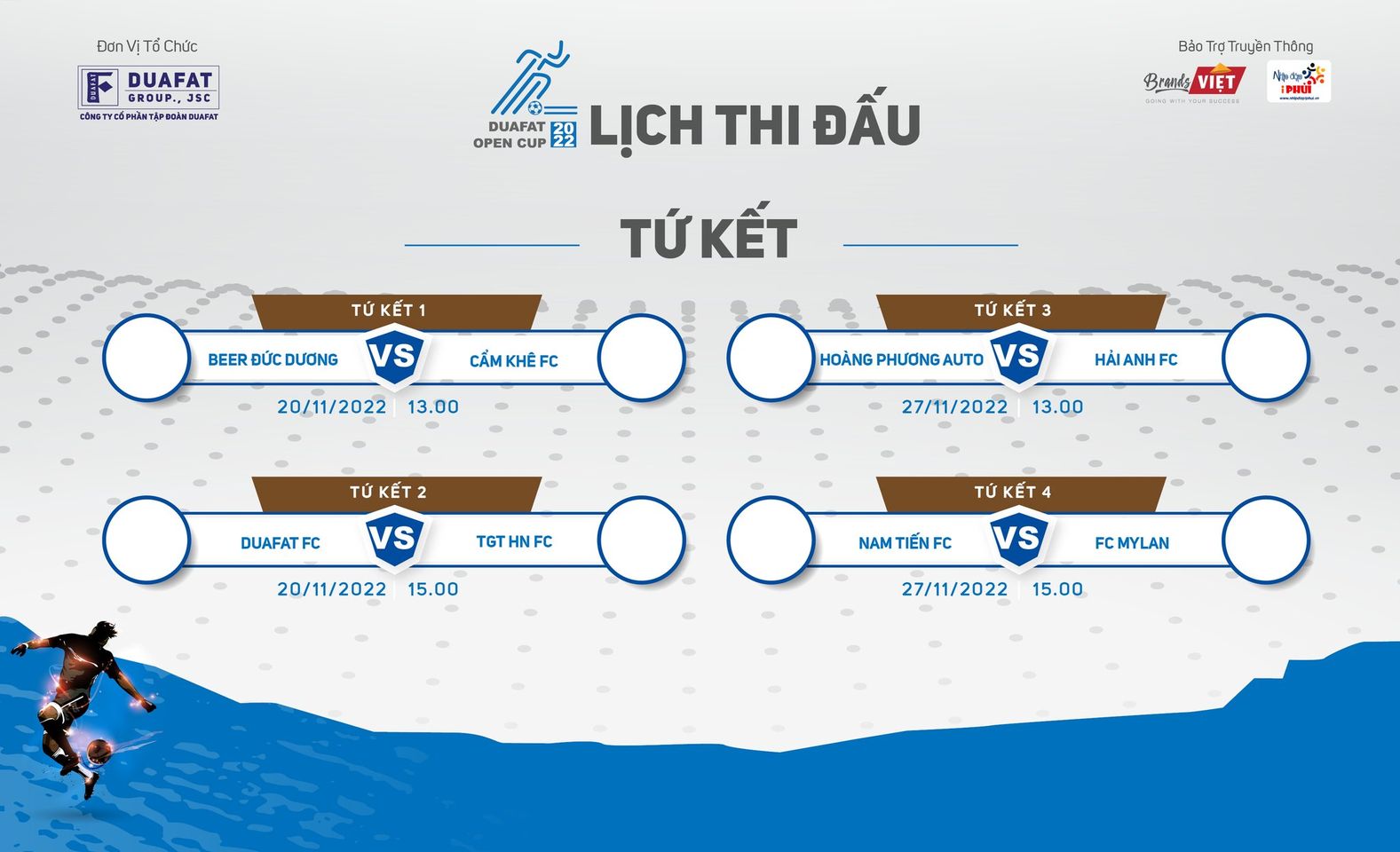 Duafat Opencup 2022 Quarterfinals Match Schedule
As planned, the next round of the 2022 Duafat Open Cup football tournament will start on the afternoon of November 19. At Ha Dong Stadium, four matches involving eight teams and the promise of fierce competition await the Open Cup. 
Let's take a look at some pictures from the draw for the quarter-finals of the Duafat Opencup 2022 football tournament: