On the afternoon of March 20, 2022, at the Department of Education of Ba Vi District, the conference on summarizing the career orientation education and guidance on the classification of students after graduating from secondary school was successfully held.
The conference was attended by Comrade Tran Quang Khuyen – Vice Chairman of the District People's Committee, representatives from the National Transport University No.1, representatives from Duafat Group Joint Stock Company, representatives from high schools, secondary schools, and parents' associations in the district.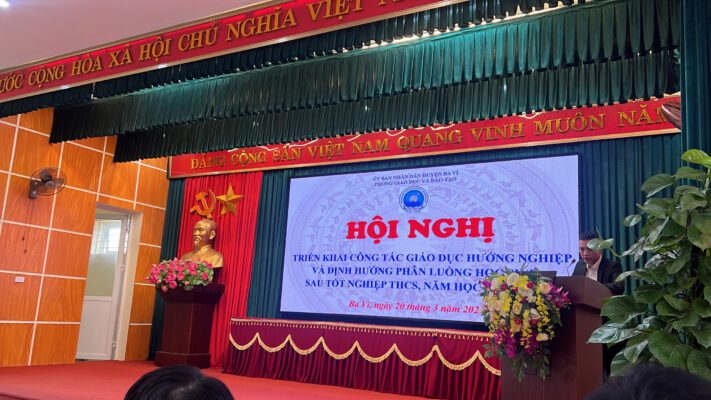 Speaking at the conference, Mr. Hoang Tien Dung, the Director in charge of training at Duafat Corporation, expressed his deep appreciation for the careful attention and guidance of the People's Committee and the Department of Education and Training of Ba Vi District, as well as the enthusiastic cooperation of both the organizational and professional aspects of the leadership team of TW1 National College of Transportation.
Accordingly, during the recent period, the various departments, organizations, and the TW1 National College of Transportation have actively implemented a model to create skilled workers, construction equipment operators, and have begun to implement a training cooperation program in practice.
In addition, the representatives of Duafat Corporation also pledged to attach, accompany, and provide the best resources for the program, contributing to social welfare, creating attractive, stable, and long-term employment opportunities for local residents, and thereby contributing to the strong development of the modern mechanized construction industry that the corporation has been implementing.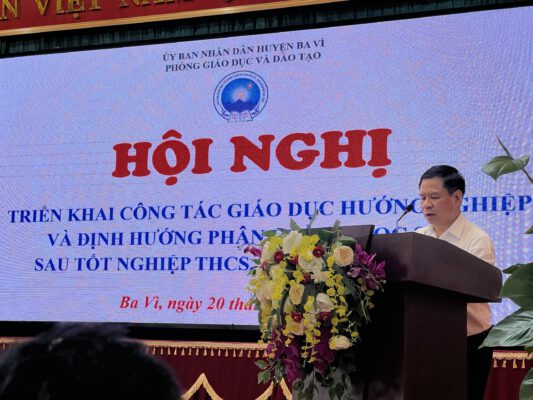 "Directly participating in and directing education activities at the local level, representing the Ba Vi district People's Committee, appreciating the role of businesses, particularly Duafat Group, in supporting the creation of resources and cooperating to develop high-quality training programs, opening up new directions for children in the area. The district leaders also proposed and Duafat will continue to support and accompany the education activities of the district while committing to creating the best conditions for the project and working with the company to resolve any obstacles if any…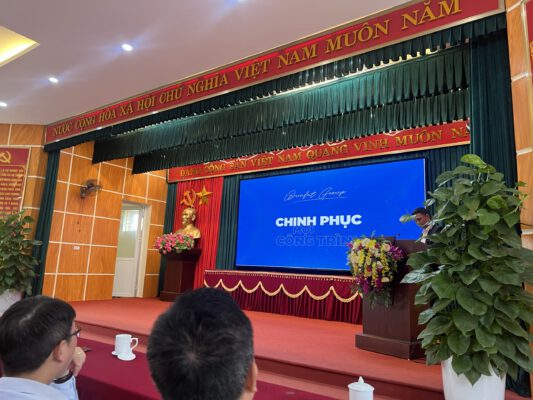 Accompanying the general education movement and participating in career guidance and career orientation support for high school graduates in Ba Vi district in particular, Duafat is making daily efforts to create new development steps for modern mechanical and construction mechanization in the northern region. Implementing a high-quality training program will also help local children have better career opportunities and contribute to social security work.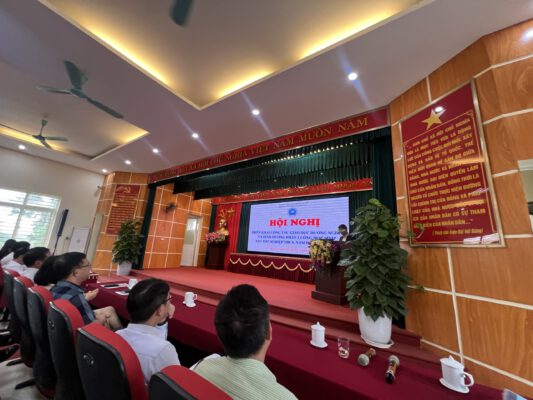 With close coordination among local units, schools, and businesses, the implementation of high-quality training programs will become more effective and contribute positively to the development of the region. We hope that this training program will bring many benefits to the locality and help the younger generation to have a better future career.