Drinking water, remember the source" and being proud of the glorious history of the nation is a cultural beauty of the Vietnamese people. With the desire to continue and deeply engrave this moral principle in each employee of the Duafat Group Corporation, on the morning of March 16th, the Duafat Group Corporation chose Con Dao as the destination to continue the journey to the source.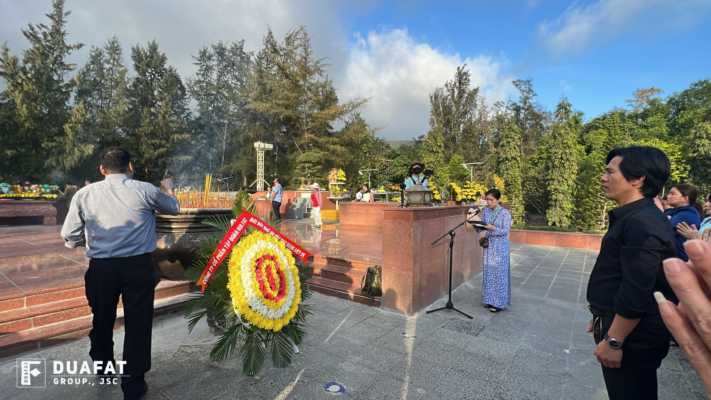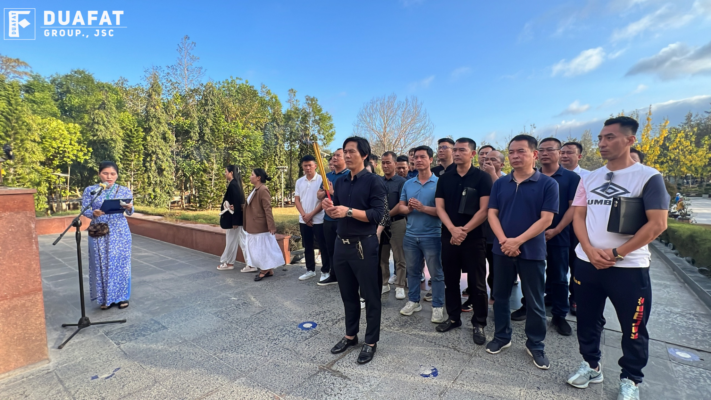 From very early on, the delegation led by Chairman of the Board of Directors Le Duy Hung had moved to Con Dao with an enthusiastic and excited mindset for a meaningful journey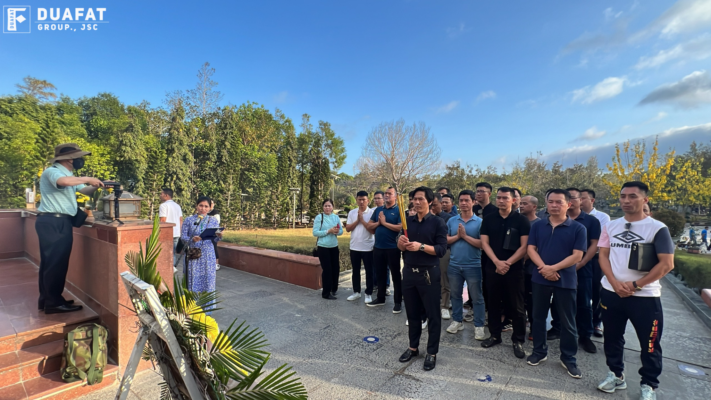 Here, the leaders and staff of Dua Fat Racing team had a ceremony to pay their respects and offer incense to commemorate the heroes and martyrs at the memorial monument in Hang Duong Cemetery. The group lit incense and took a minute to pay tribute at the grave of the late General Secretary Le Hong Phong, the female hero Vo Thi Sau, and the patriot Nguyen An Ninh.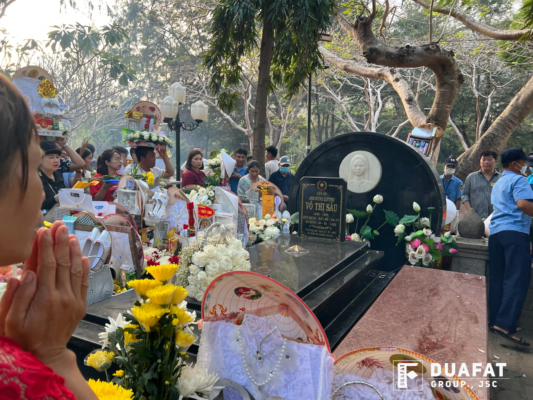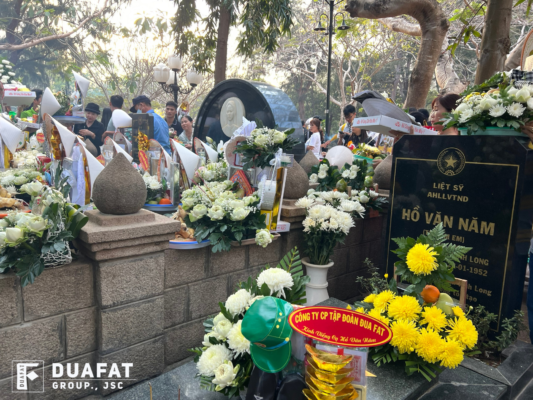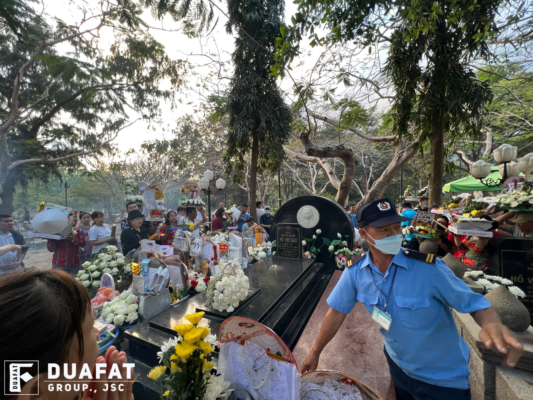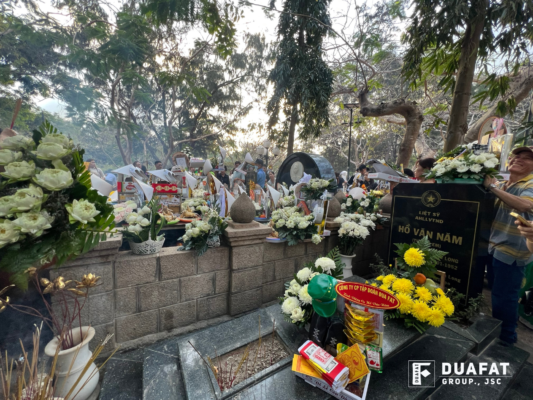 After offering incense at Hang Duong Cemetery, the working delegation visited some historical sites that marked the strong will of the revolutionary soldiers as well as the brutality of the invading army. In front of the "living evidence" still preserved at the Con Dao National Monument, including the 914 bridge and Con Dao prison, many brothers and sisters could not help but be moved by the cruelty of the enemy while also feeling proud of their forefathers' spirit.
The successful working trip left a lasting impression on the hearts of each Duafat staff member. This will also be a great motivation for the Duafat team to continue the tradition of solidarity and resilience of the Con Dao soldiers to overcome all difficulties and challenges and contribute to the country's economic development and nation-building.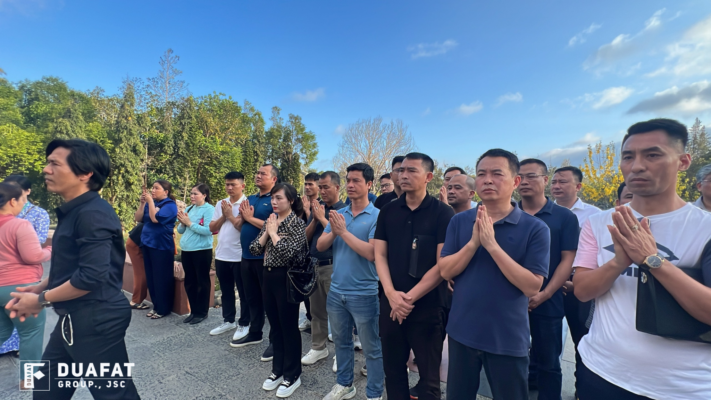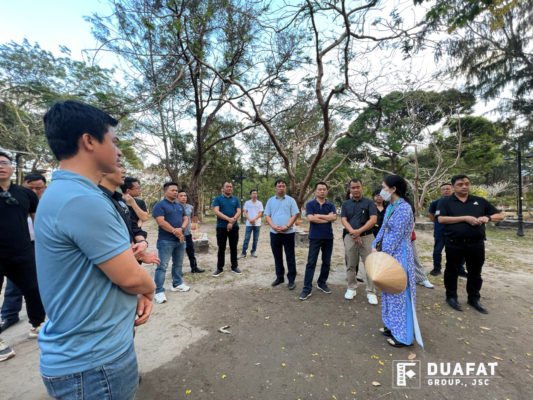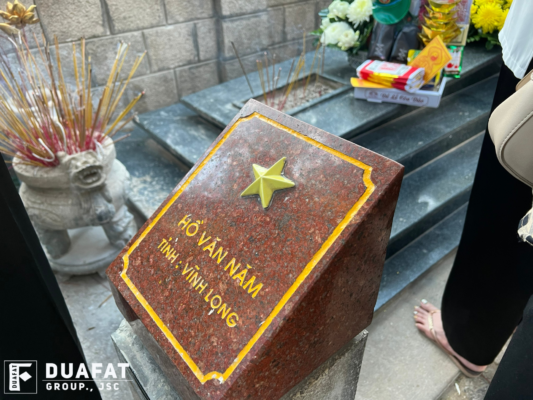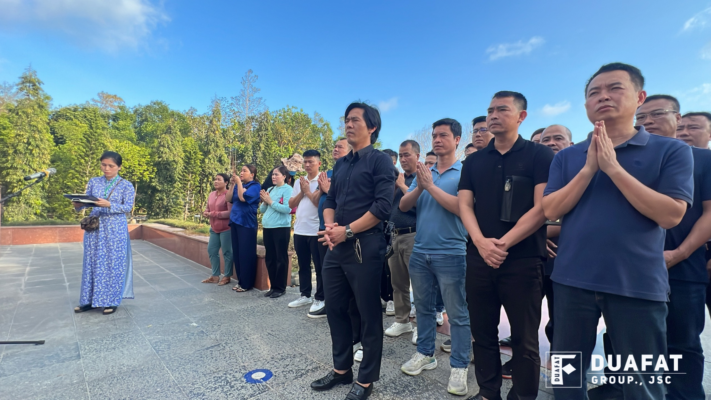 Hang Duong Cemetery is the resting place of nearly 20,000 revolutionary soldiers and patriots over many generations, from 1862 to 1975. Among them, only 793 graves are clearly marked with names, hometowns, and the rest are unidentified graves. Hang Duong Cemetery has been ranked as a National Special Historical Monument.