On February 6th in Quang Binh, the "Launching ceremony for the completion of the foundation construction competition of Quang Trach I Thermal Power Plant" organized by Vietnam Electricity (EVN) in collaboration with the contractor consortium was successful, creating motivation and an important foundation for the journey towards the completion of the project.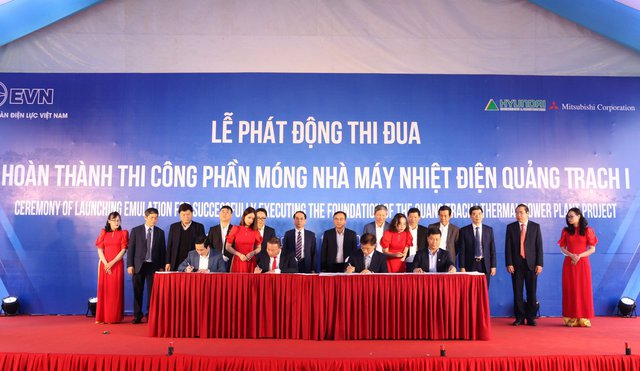 Image: Internet
The Quang Trach I thermal power plant is a project under the Quang Trach Power Center, assigned by the Government to Vietnam Electricity Group as the investor in document No. 1828/TTg-KTN dated October 15, 2016, issued by the Prime Minister on the adjustment of some thermal power plant projects in the Quang Trach and Quynh Lap power centers.
The project is invested in with the goal of supplying electricity to the national power system, contributing to ensuring the safety of electricity supply to the system, contributing to the socio-economic development, increasing revenue for Quang Binh province's budget, and creating jobs for people in the area.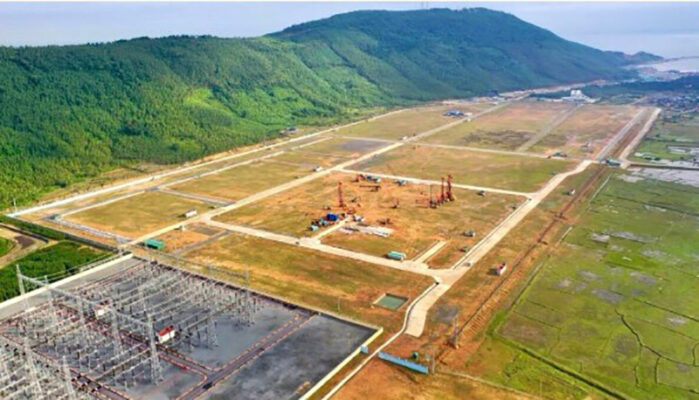 The overall view of the project during the construction process of the foundation. Image: Internet
After more than 1 year of initiation, the project has completed the drilling and surveying work, survey report preparation, technical design; completed the construction of auxiliary works to serve the main construction items of the project; completed the construction of residential and working houses for the EPC contractor; and is currently constructing the foundation for construction items including boiler, turbine-generator building, smokestack, water treatment system, central control building…
Responding to the spirit of the "Launching ceremony for the competition to complete the construction of the foundation of Quang Trach I Thermal Power Plant" as the direct unit in charge of the construction of the foundation items of the project, the team of engineers from Duafat Corporation actively participated in this competition. Duafat Corporation did not hesitate to endure hardships, concentrating all resources to achieve the goal of completing the construction of the foundation items before January 23, 2024.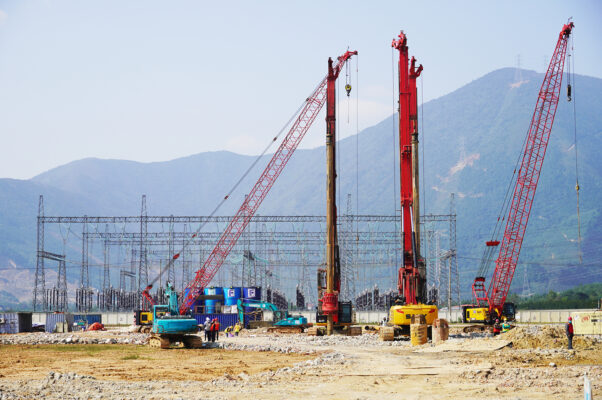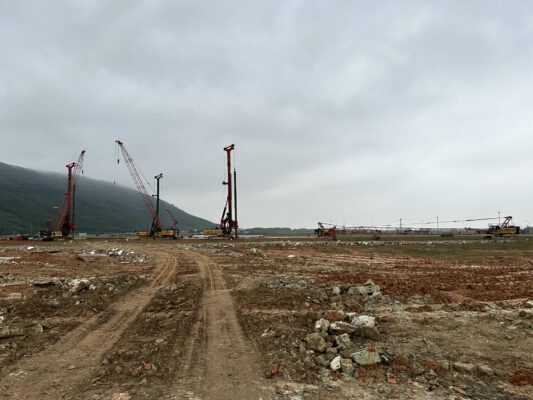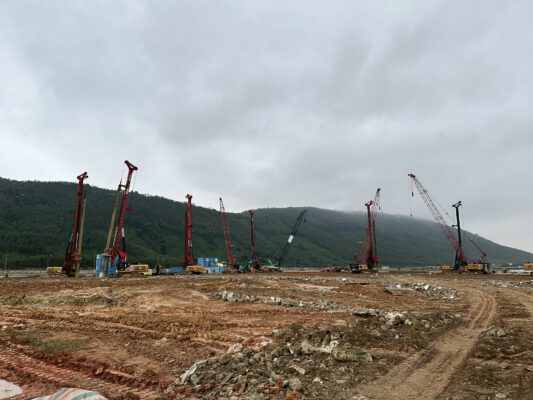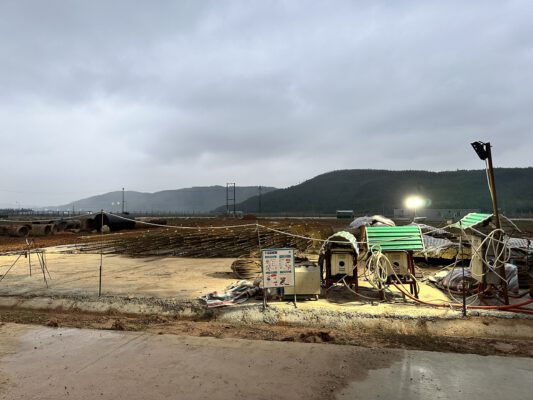 Duafat Corporation has concentrated a talented workforce along with a top-notch modern machinery system in the market at the Quang Trach I Thermal Power Plant.
Accordingly, the Duafat Corporation has focused on a team of talented personnel along with a modern machinery system that is leading in the market for the project. In particular, with practical experience in key projects, the Fat Race team has implemented many specific measures, including strengthening quality management, cost control, ensuring labor safety, and environmental protection during the construction process.
With these relentless efforts day and night, we believe that the Quang Trach I Thermal Power Plant will soon be completed and put into operation, contributing to meeting the country's energy needs and contributing to the local socio-economic development, while actively contributing to the sustainable development of the whole country.
Quang Trach I Thermal Power Plant Project:
Investor: Vietnam Electricity Group
Representative of the investor in charge of project management and operation: Electricity 2 Project Management Board
Construction location: Quang Dong commune, Quang Trach district, Quang Binh province
Total investment: 41,130 billion VND
Groundbreaking: Q4/2021
Expected completion date: 2025