Introduction
Manufacturer: KOBELCO
Origin: Japan
Production year: 1995
Model: P&H 5170
Kobelco was officially established in 1905, one of Japan's leading brands with more than 35 thousand employees and revenue of over 30 billion USD / year.
Come in Vietnam since 1999, Kobelco has quickly become a prestigious brand, trusted by many "giants" because of its durability, use of high technology and ability to adapt to natural conditions. With the main product lines including Excavators, cranes, crawler cranes, forklifts, air compressors … Kobelco has contributed significantly to the success of diverse projects across the country.
Specifications
Largest lifting load: 150 tons
Weight: 150 tons
Main boom length: 83
Extra boom length: 34.2
The largest reach needed: 64m
Speed: 1.2km/h
Climbing ability: 45%
Bag size: 10.6×7.2×3.2mm
Engine power/ Revolution: 216/2000 Mitsubishi Kw
As one of KOBELCO's heavyweight "warriors", the KOBELCO 5170 – 150T crawler crane is chosen by many construction units and contractors. Its enormous lifting power and solid crawler can move and operate on all types of terrain.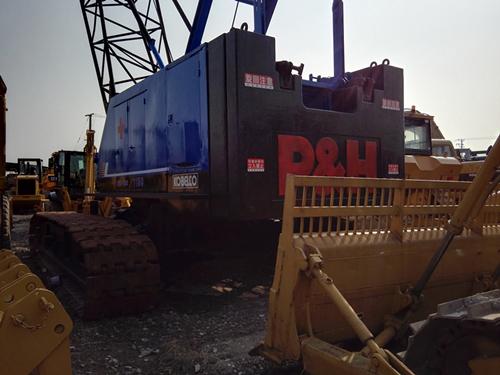 With a payload of up to 150T, the KOBELCO 5170 crawler crane is used to transport goods with large loads such as concrete blocks, piles, iron and steel columns,.. or heavy goods that human lift or small tonnage machines cannot interfere with.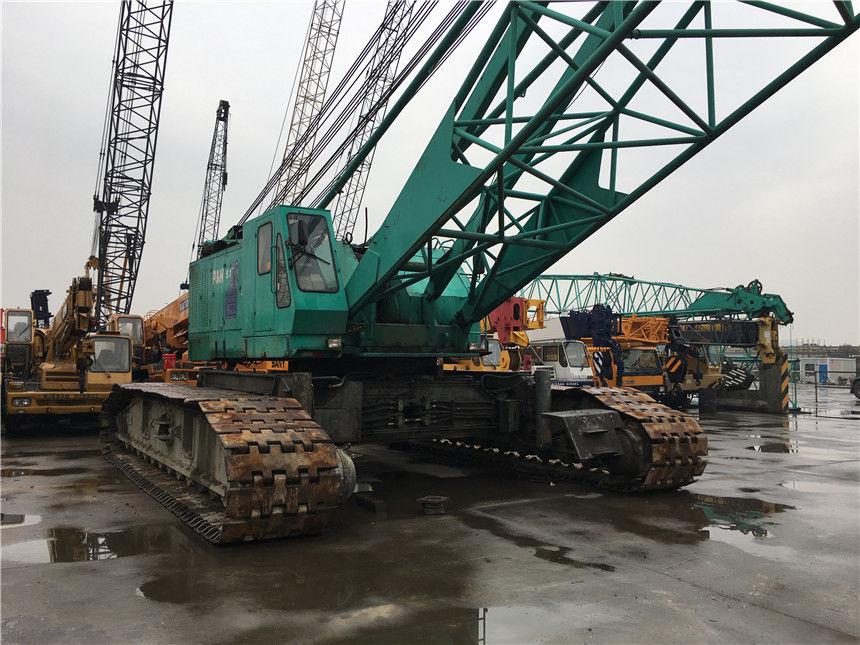 The device is equipped with 2 cranes with a length of up to 83, this ideal length helps the KOBELCO 5170 crawler crane to stand in one place, rotate and with a long range to the far areas.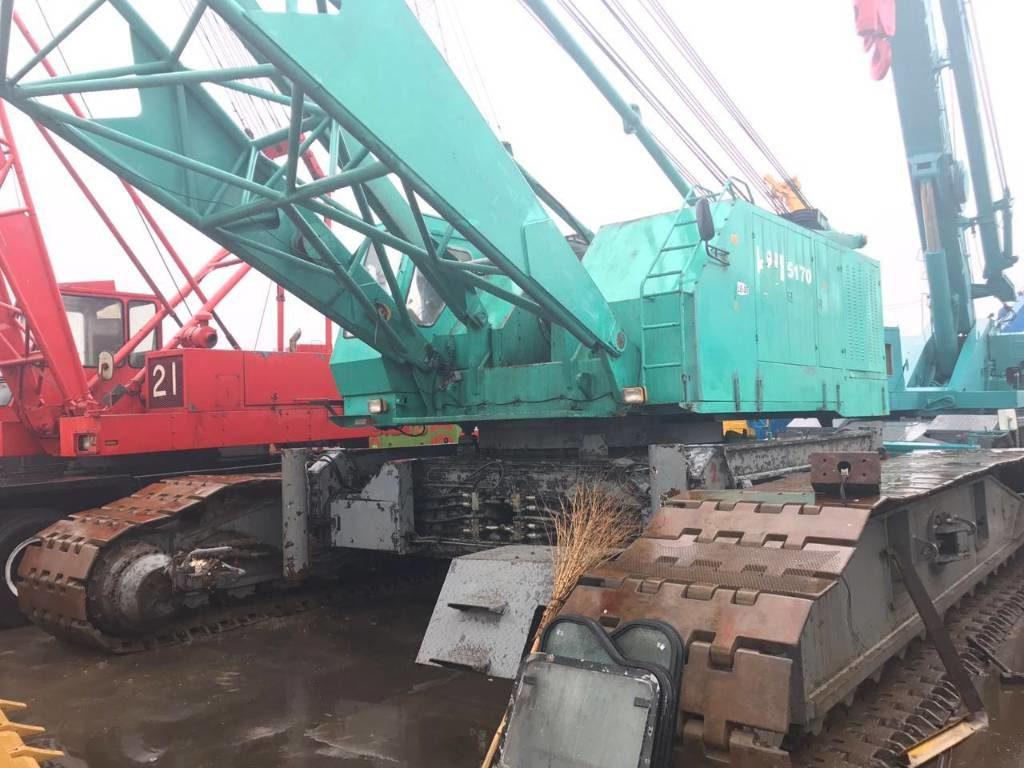 In particular, crawler cranes use chains capable of moving flexibly at a speed of 1.2km / h, climbing up to 45% so that they can operate in weak terrain areas such as riverine, coastal, mountainous, or rough terrain at construction sites.
Equipped with flexibility and ruggedness and the ability to operate with high intensity, and high weight, KOBELCO 5170 – 150T crawler crane is one of the most powerful "weapons" of Dua Fat.
Shortly, with the orientation of offshore wind power networks, bridges, seaports development, the crawler cranes KOBELCO 5170 – 150T will be the ace of all aces of Dua Fat to maintain the position of the leading foundation construction unit in Vietnam and ready to reach out to the world.
Ban truyền thông