Today, wind energy in general and marine wind energy (offshore) in particular, one of the renewable energy used more and more widely and becoming a general trend of the world when production and installation technology is completed, installation costs are decreasing compared to the early years of development. Industrialized countries have set out strategies to exploit offshore wind energy more actively in the future and gradually replace traditional energy sources such as coal, hydropower, nuclear,…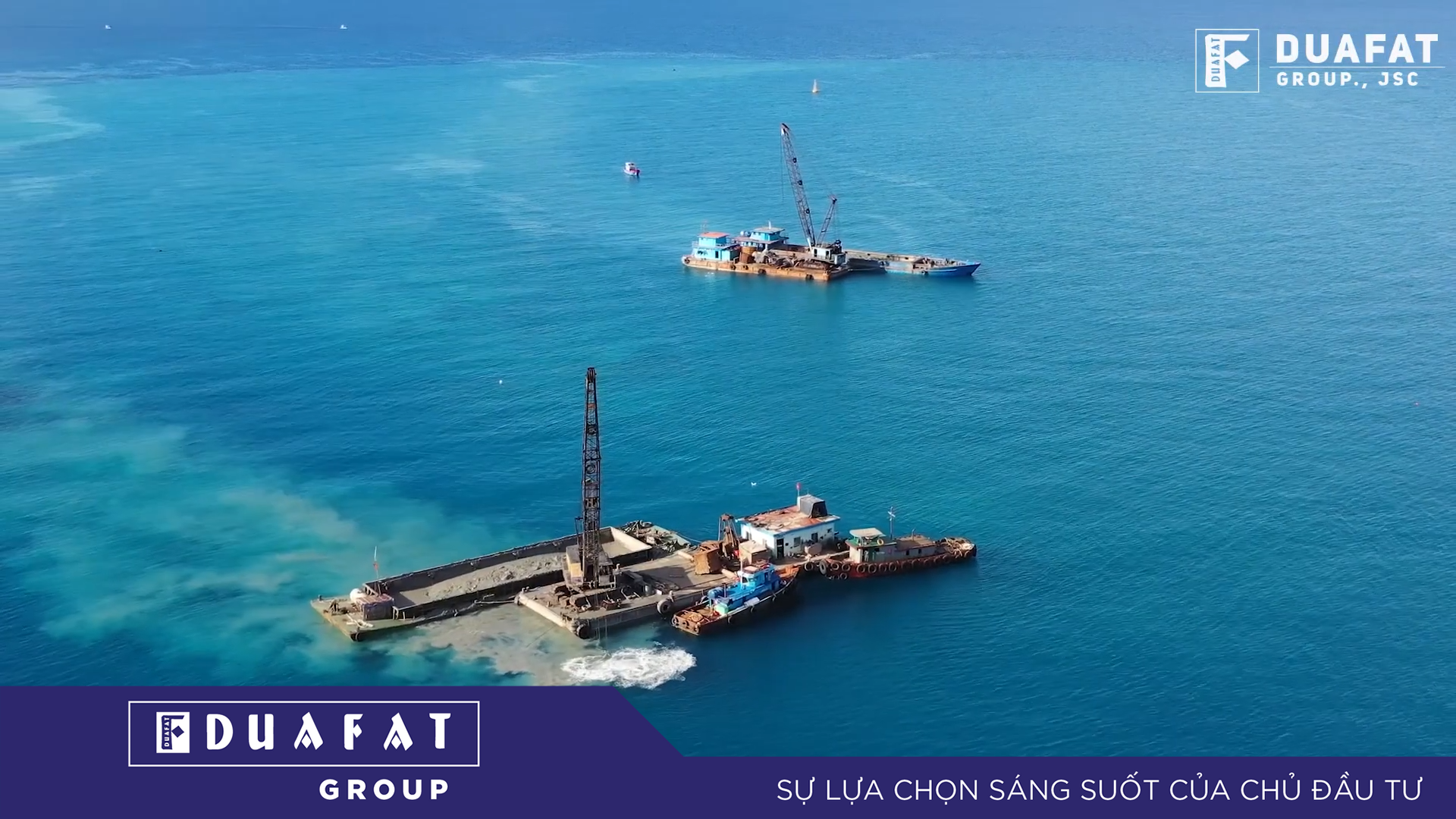 It can be said that areas with an average wind speed of over 7 m/s and a relatively shallow water depth of fewer than 50m are ideal conditions for offshore wind energy development. Currently, many Vietnamese oversea areas have wind speeds of over 7 m/s reaching good wind potential. Understanding that characteristic, Fat Racing Group has been a pioneer in wind power works throughout the territory of Vietnam.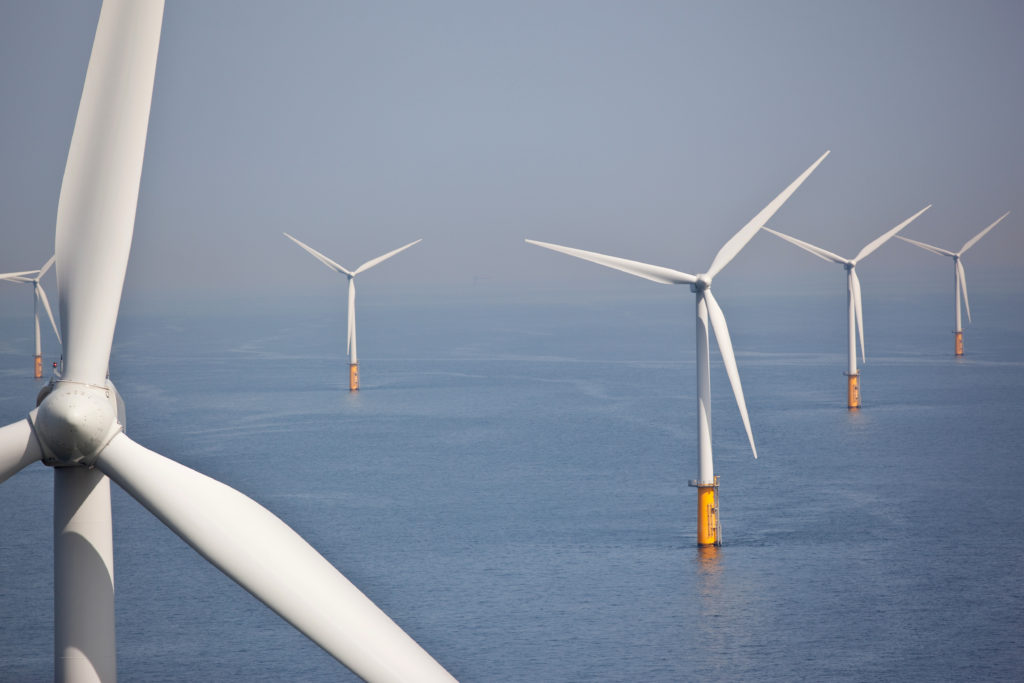 USING JACK-UP AND SEA TUG SYSTEMS
Drilling piles in rivers and seas requires the use of jack-up barge surface from 1800 tons, and at the same time survey, the water level must be 3m or more to help the machine stand and drill. Jack-up is a self-lifting and lowering operating floor at sea, which can be constructed in extreme weather conditions (large waves, high winds). Currently, Duafat Group is a pioneer in the use of Jack-Up and various floating tugboats.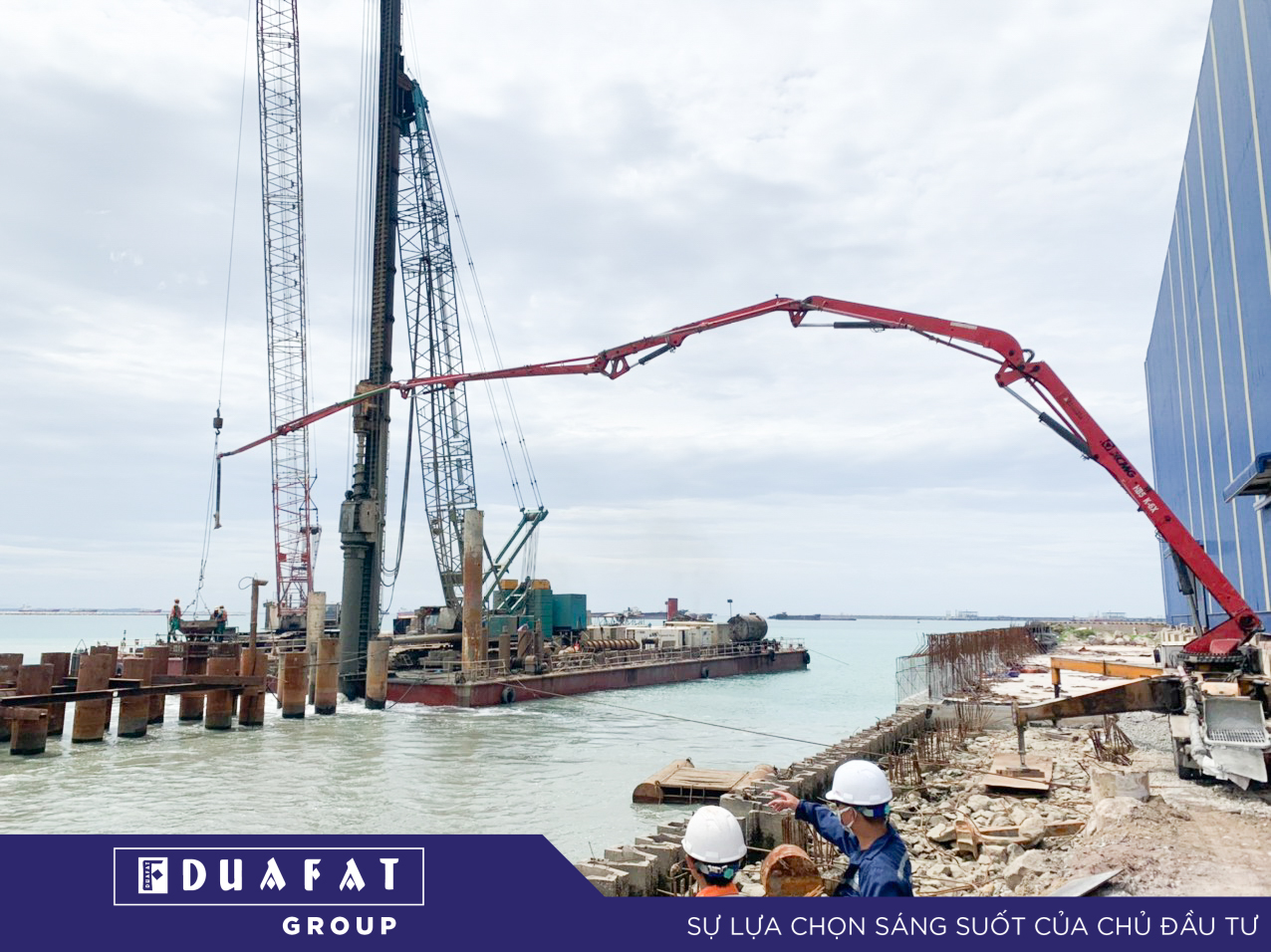 The construction of wind power at sea is certainly much more difficult than onshore wind power works due to the handling and transportation of equipment and supplies that are completely operated by different tugboat systems. In addition, it is impossible not to take into account factors such as weather, tide level, underground waves as well as specialized machinery systems to be able to complete PRD drilling, drilling systems installed with sea floor system effectively.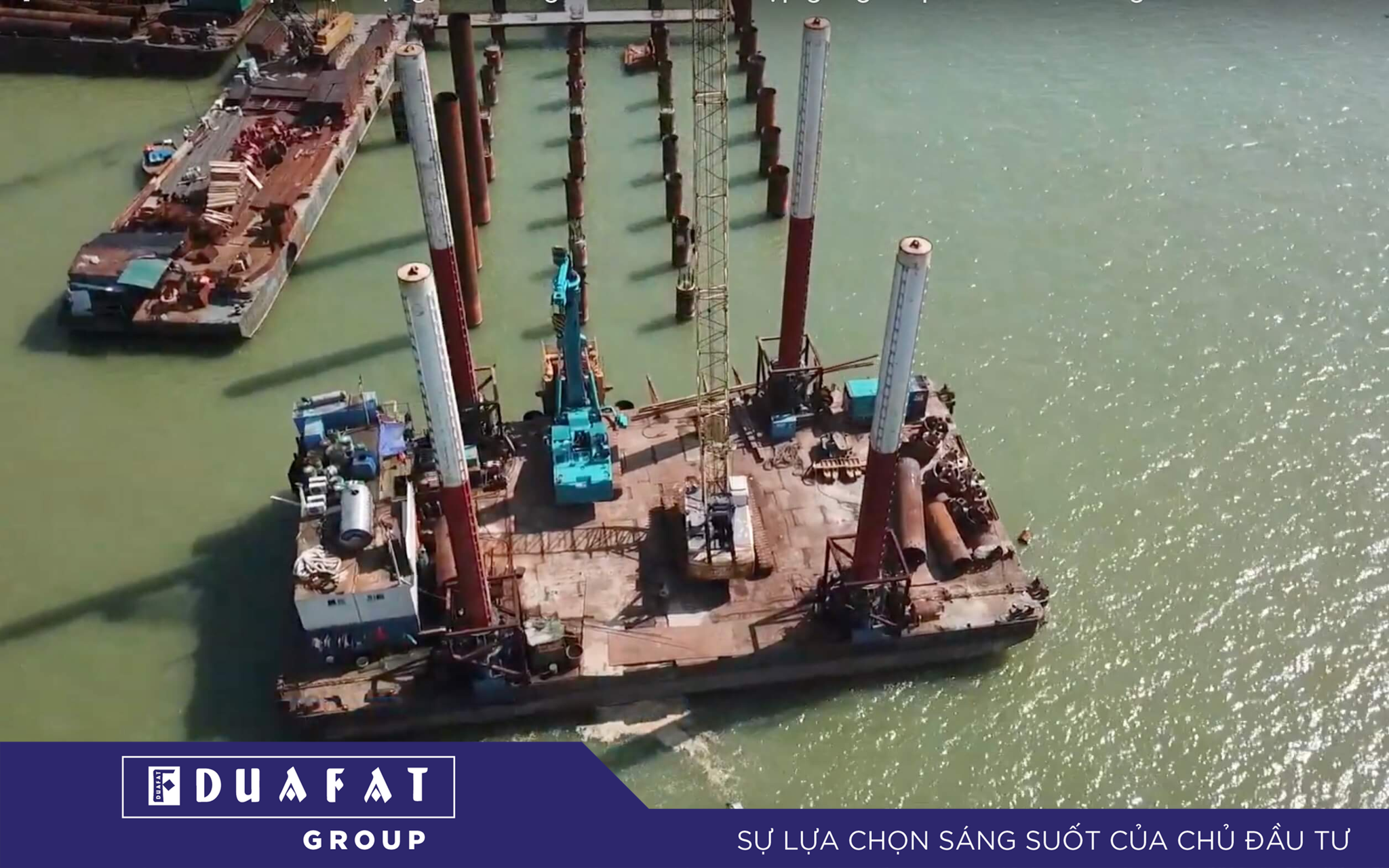 Cranes and stuffing pile drilling systems are under construction on Duafat's Jackup 1 in Dung Quat Sea – Quang Ngai.
DRILLING PRD HARD ROCK AND ROTATING LOWER WALL ON SEA
DRILLING P.R.D: is the construction of reinforced concrete piles using hammers combined with high-pressure compressed air blowing the rock up the chicken intestine. The wall of the borehole is kept stable by casing walls placed to a stable geological depth (usually hitting rocks). The casing pipe is lowered in parallel with the hammering process. After the completion of the digging, the steel cage is lowered to the borehole, after lowering the steel cage proceeds to pour concrete. The pouring of concrete is constructed according to the "Tremie" pipe method.
The use of drills in the sea with granite-based rock strength greater than 1400N of hard rock. With technology and drills in other units only handle 1200N, it requires extremely accurate and meticulous options and techniques.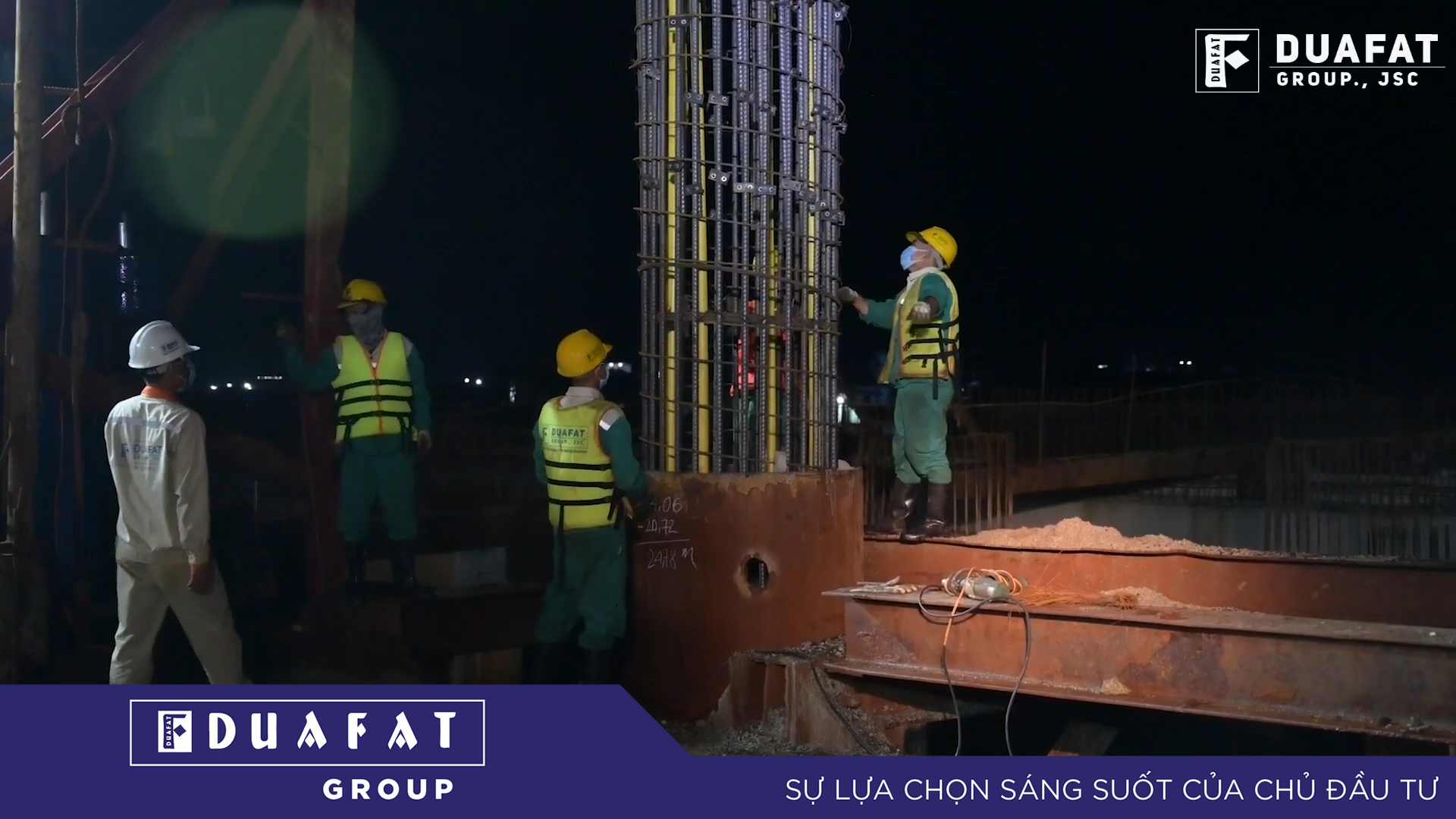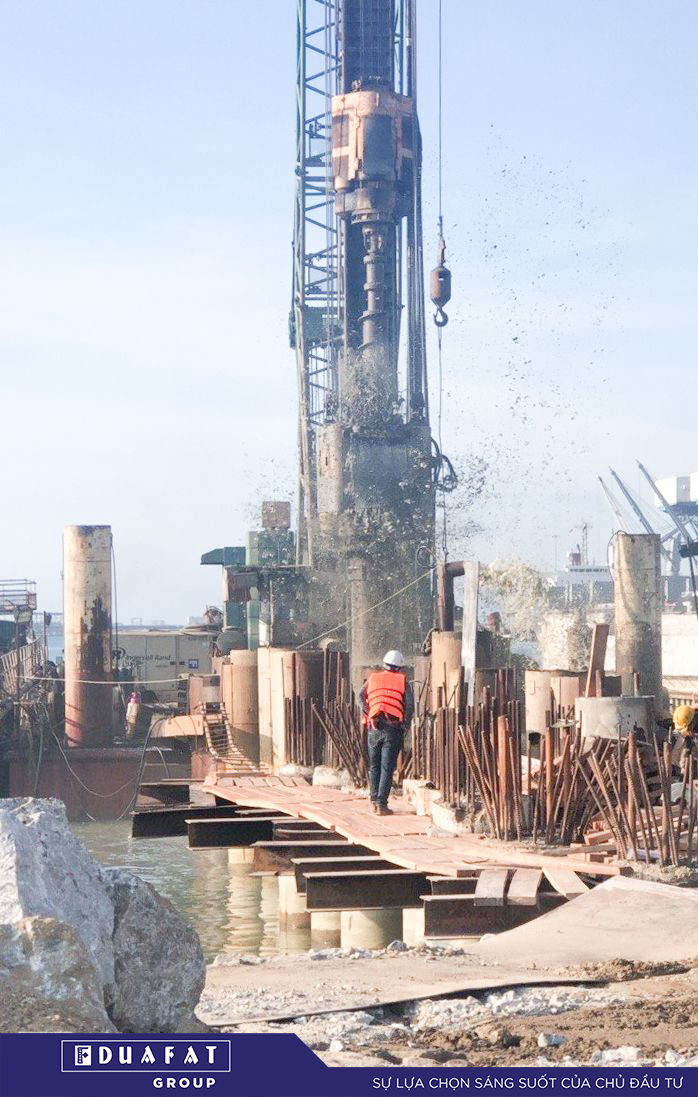 However, this difficult problem does not make it difficult for experienced engineers of Fat Racing, when the granite-hard rock in the sea is used with PRD drilling on hard rock, using high-pressure drilled machines such as BAUER BG39 with the ability to create pressure up to 2500N and Kelly 420/470 drill, or larger drills such as D1200, D1000 can be achieved from 1.5 to 2 piles per day.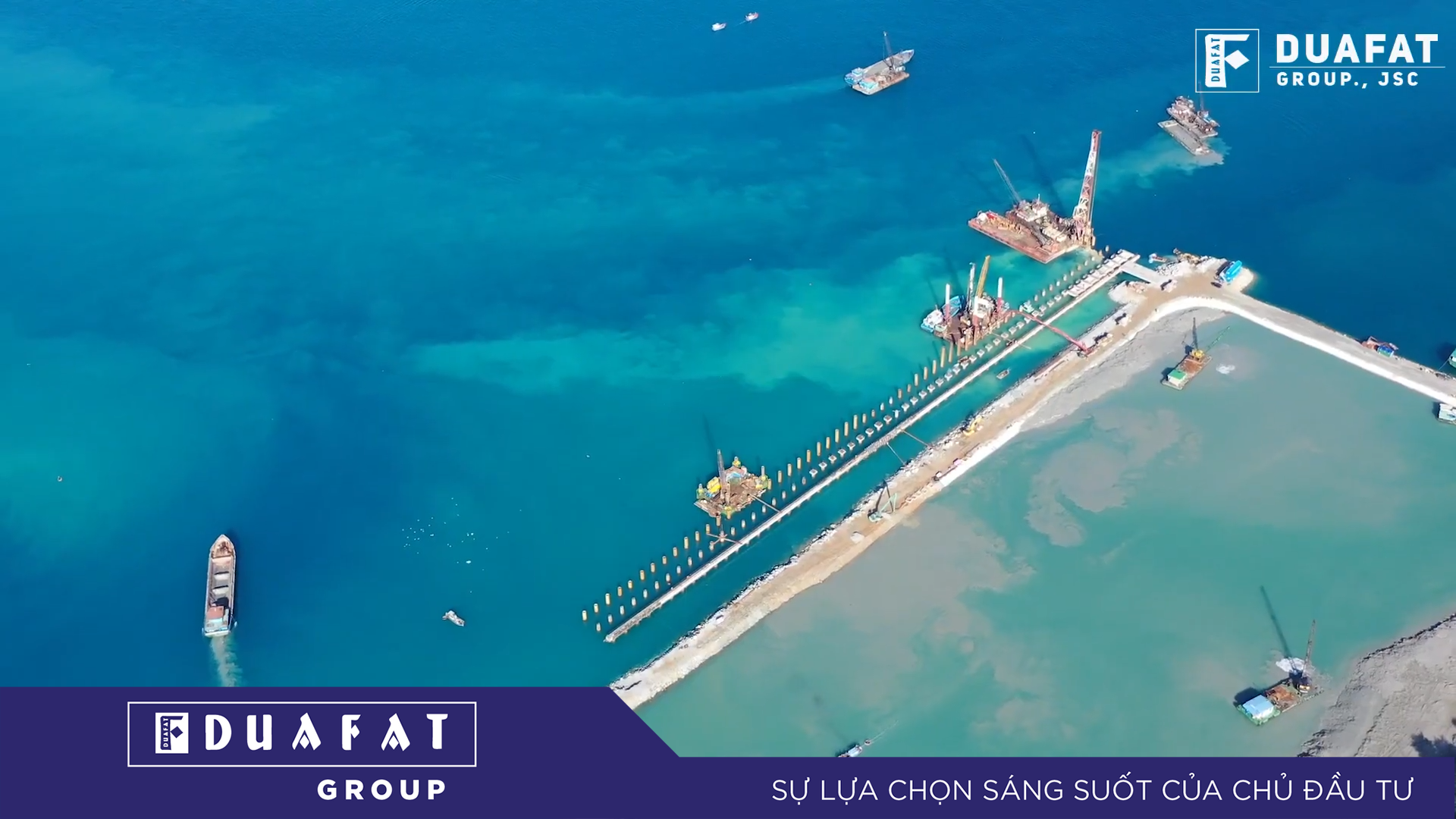 Sử dụng giàn khoan xoay hạ vách 4-6m với thiết bị khoan đặc chủng, năng suất có thể đạt 1 cọc/ngày và luôn luôn giữ được tính ổn định, cùng với đó đảm bảo sự chắc chắn, khi Tập đoàn Đua Fat cỗ máy BG46 có đường kính mũi khoan lên đến 3700 mm và độ sâu khoan là 126m.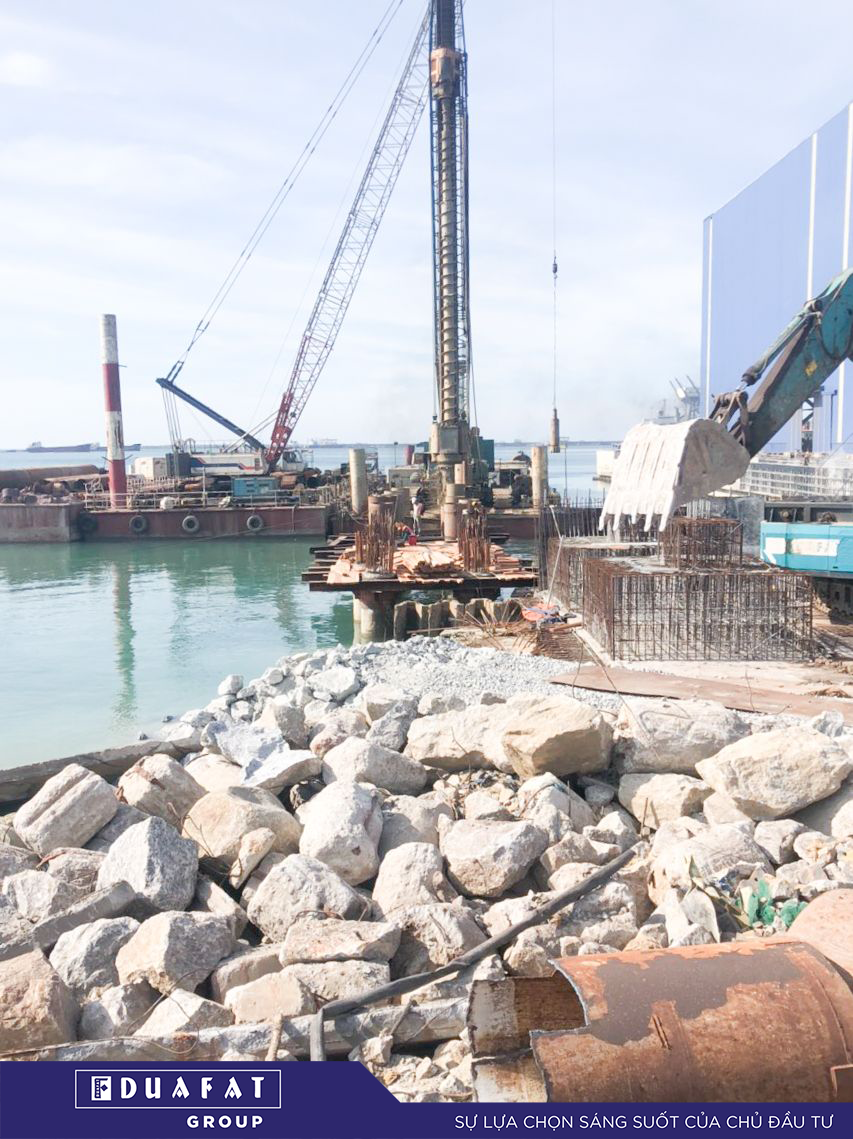 Using a 4-6m wall rotating rig with special drilling equipment, the yield can reach 1 pile per day and always maintain stability, along with ensuring certainty, when fat racing group BG46 machine has a drill nose diameter of up to 3700 mm and drilling depth of 126m.