Fostering and admitting new Party members is a regular and important task in Party building, contributing to the development and improvement of the quality and combat strength of the Party's grassroots organizations in general and Party members in particular.
On the afternoon of July 1, 2022, Dua Fat Group JSC solemnly took place the New Party Member Admission Ceremony at the main meeting hall for Comrade Do Dinh Huy. 
Mr. Do Van Manh – Deputy Secretary of the Party cell, along with all of the Party members attended the ceremony.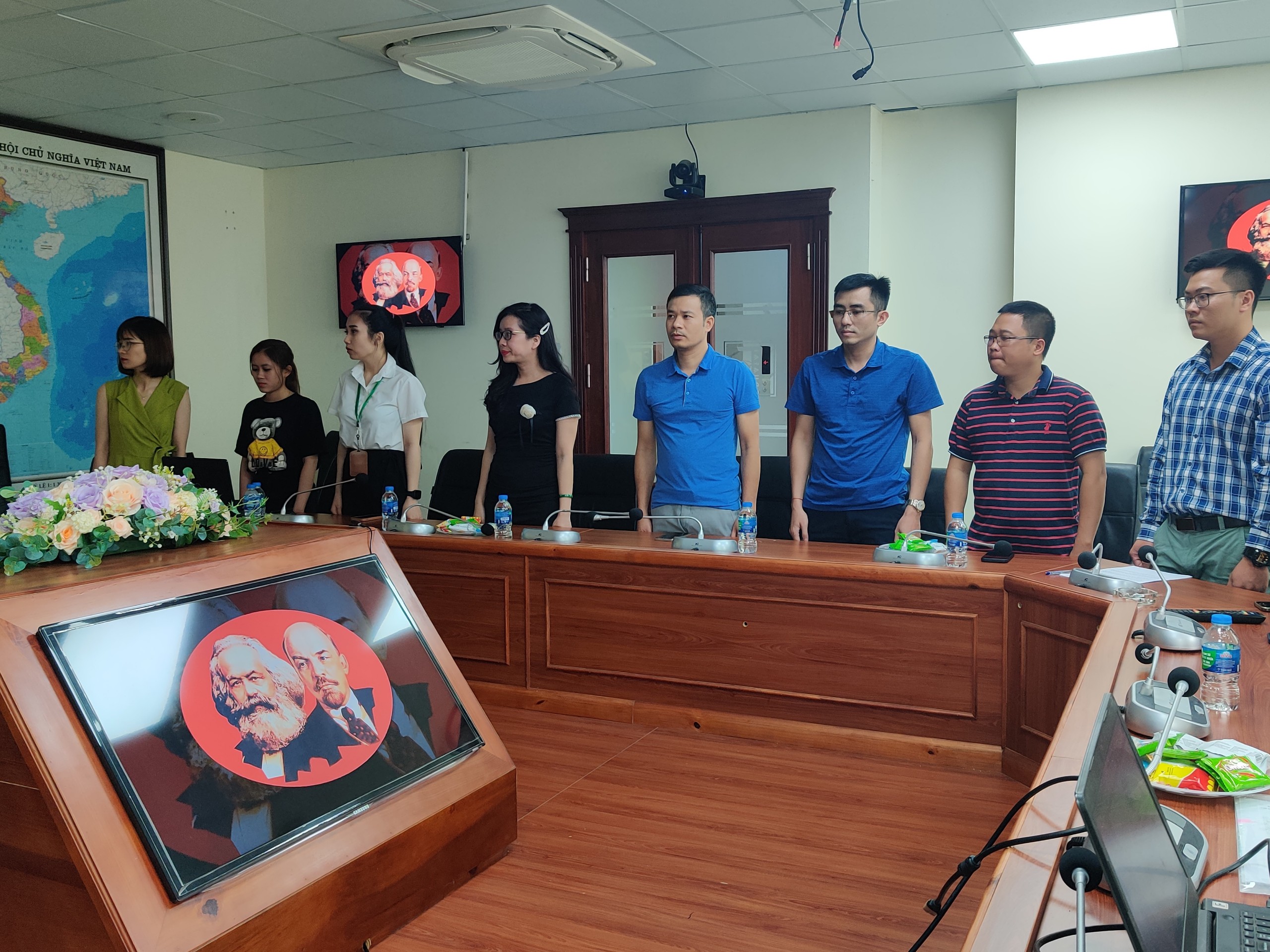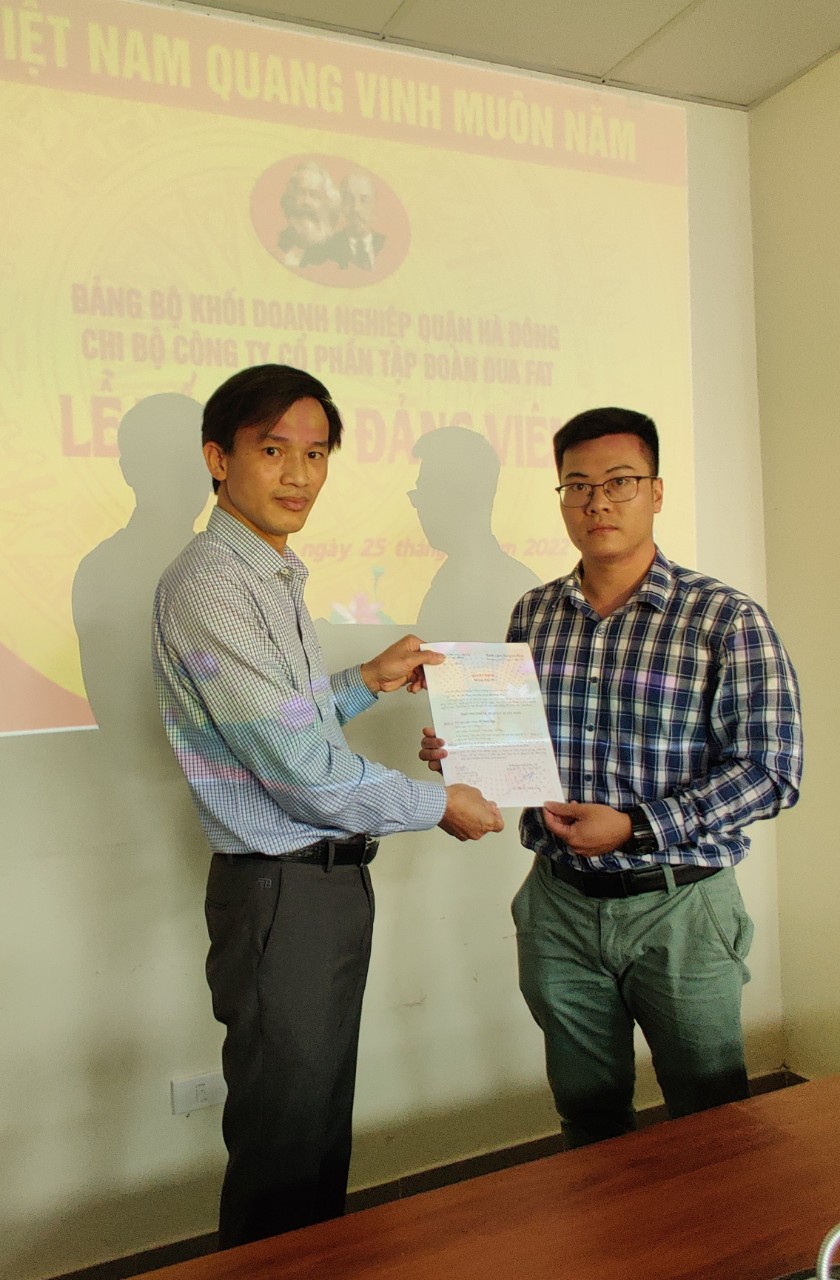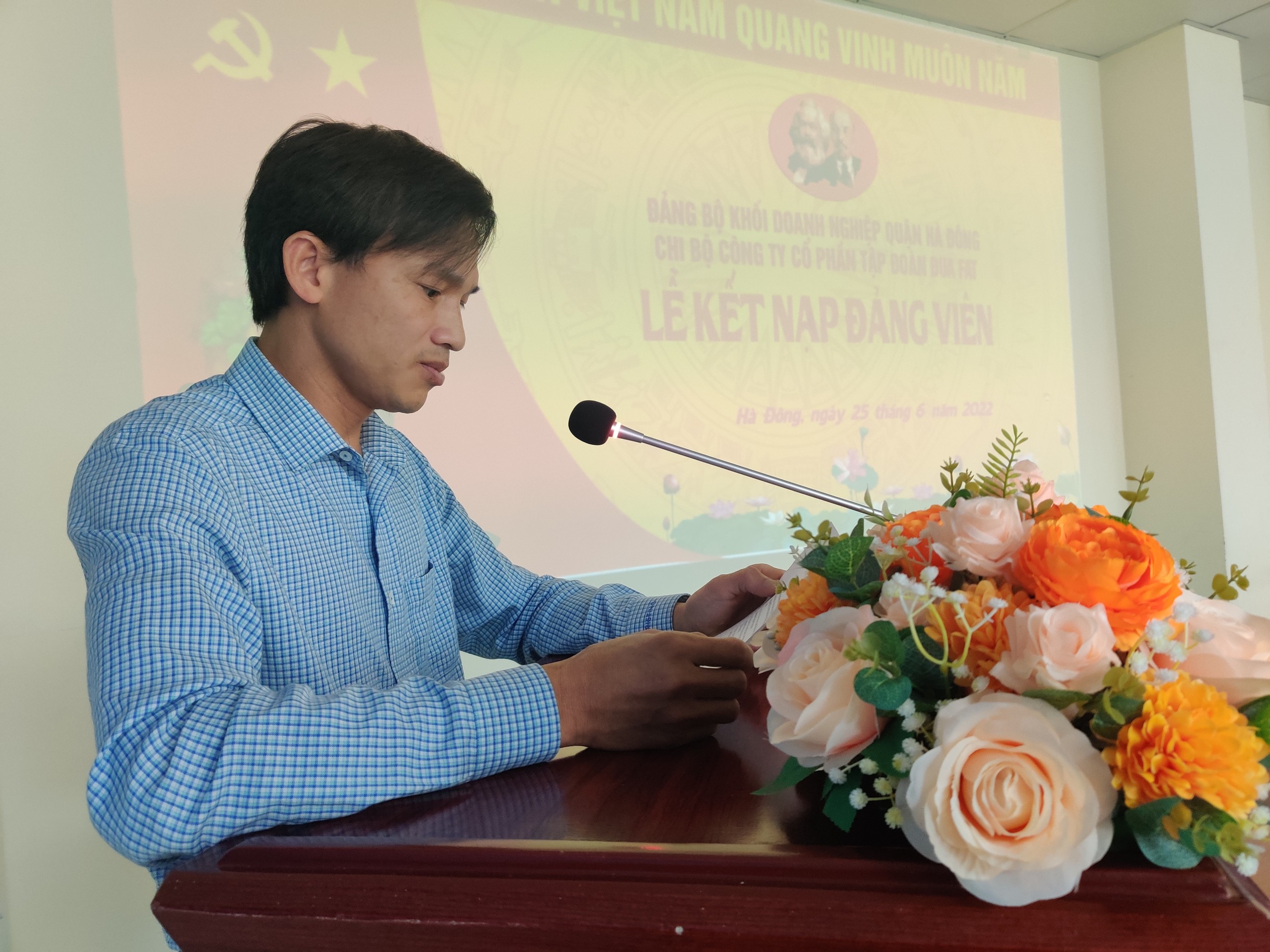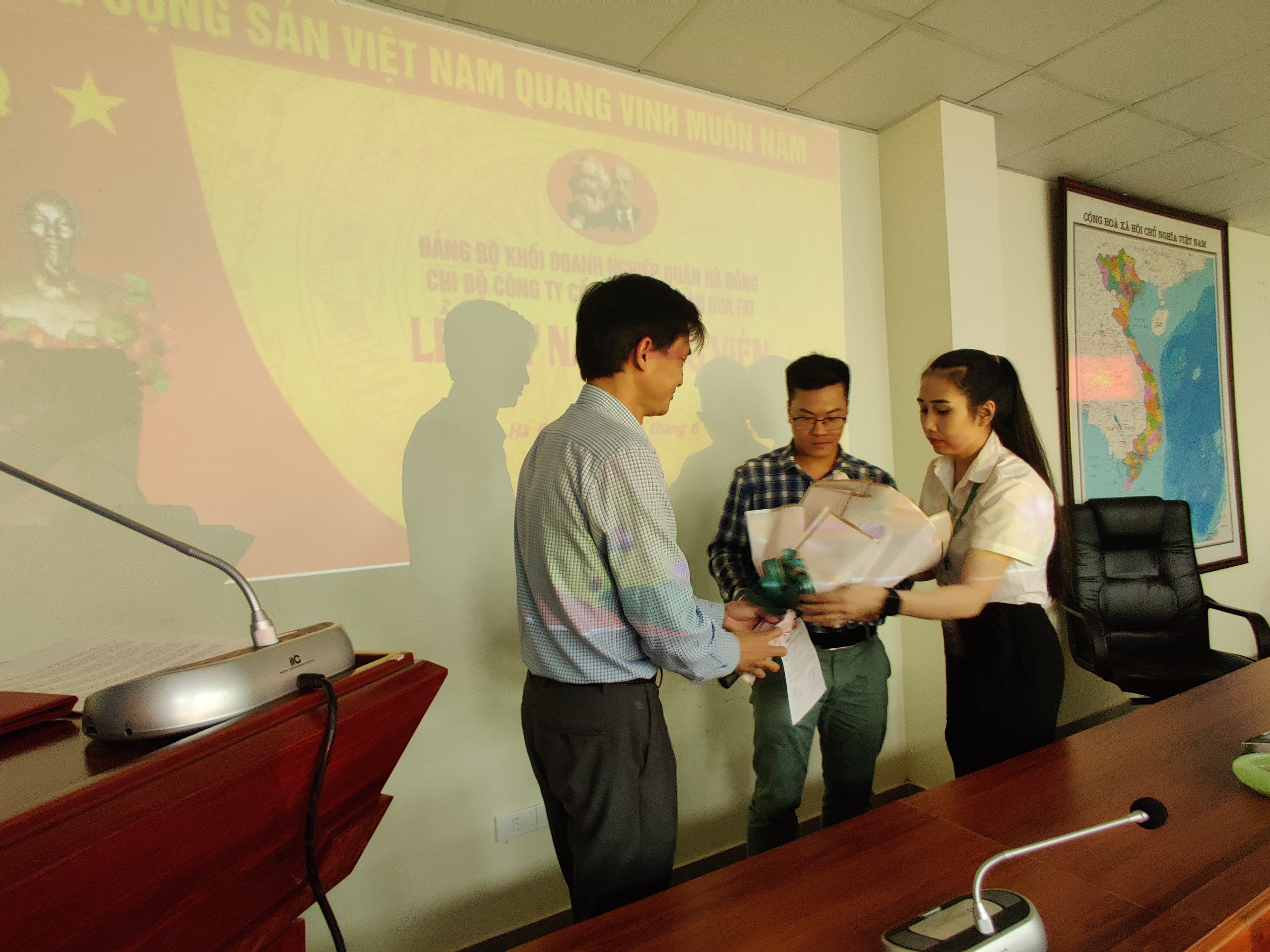 After receiving the Decision, Comrade Do Dinh Huy took an oath of absolute loyalty in front of the national flag, the Party flag, and the portrait of President Ho Chi Minh to the revolutionary ideals, to strictly observe the political platform, the Articles of Party rules, resolutions and directives of the Party, policies, and laws of the State; to constantly learn to improve professional qualifications; and to actively participate in mass work, social work, close contact with the people;…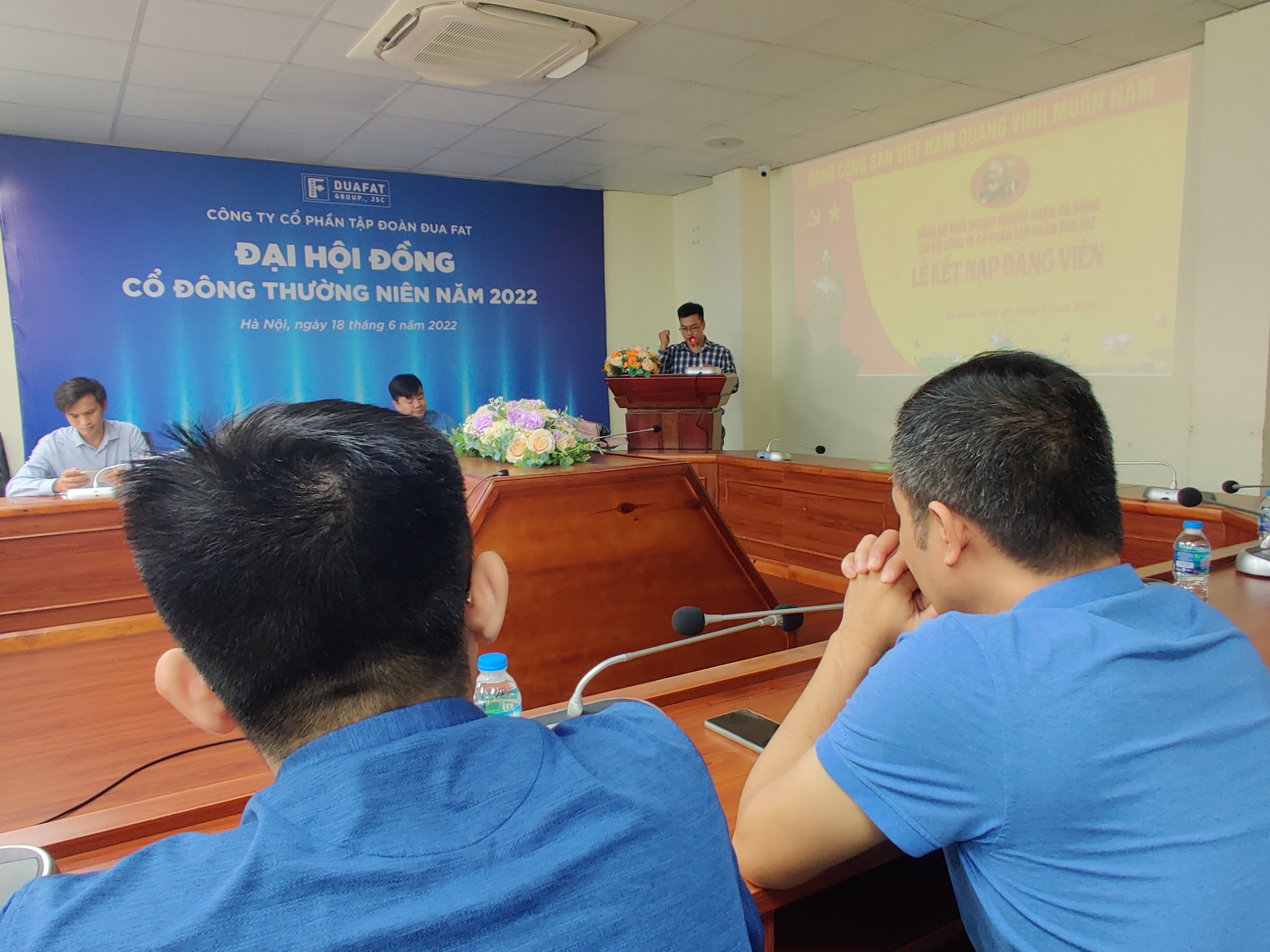 Theo
BAN TRUYỀN THÔNG