Introduction
Manufacturer: SANY
Origin: China
Production year: 2021
Model: SR285R-W10
SANY is one of the world's leading manufacturers of construction equipment. Founded in 1989, SANY has gradually built its reputation and maintained the top 1 position in China for 10 consecutive years. Famous for its superior quality with a reasonable price compared to other brands in the same segment, SANY equipment has become popular in the Vietnamese market, met the demand for equipment to handle large and complex projects of construction units.
The SANY SR285R drilled pier is one of SANY's newest lines. With a huge weight, torque speed and deep drilling ability on the top of recent drill lines, SANY SR285R is seen to be the ace of all aces of DUA FAT to solve the challenges from wind power projects, rivers and seas, in which affirmed its creditable position among the leading foundation construction units in Vietnam.
Specifications
Operating weight: 105T
Maximum torque: 285 kNm
Kelly drill, maximum drilling depth: 94/61m
Maximum drilling diameter: 2200/1900mm
With the ability to minimize noise and vibration, the SANY SR285R drilled pier is considered to be very suitable for projects strictly required about noise, low vibration, and less pollution during drilling. 
SR285R is the perfect device for construction projects in the city with high technical requirements. The machine has a maximum drilling depth of up to 94m, the drill rotation ranges from 5-24 rpm. Moreover, the SR285R uses a powerful Isuzu 6WG1 engine from Japan.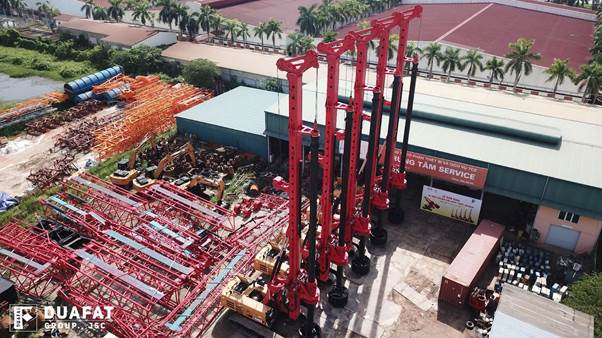 In addition, SANY SR285R uses new technology capable of pressing the whole journey with a grooved system. It provides high drilling efficiency, overcomes thoroughly the blowing and washing method's disadvantages, optimizes operability, saves time, and the construction process as well as is suitable for many types of construction terrain.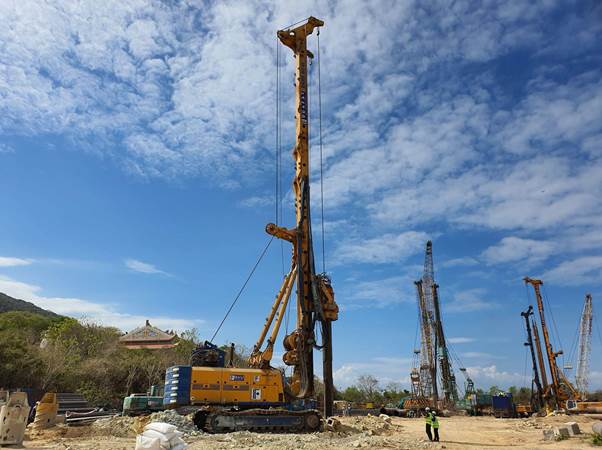 The device uses a diesel engine that contains automatic load induction and output power control. The purpose is economic efficiency and energy savings when fuel consumption is reduced by 5-10% compared to conventional lines.
The 5-speed anti-shake technology allows the SR285R to absorb vibration frequencies in all directions to ensure high stability. In particular, this device also possesses a special lubrication system that makes it possible to operate in high-temperature environments.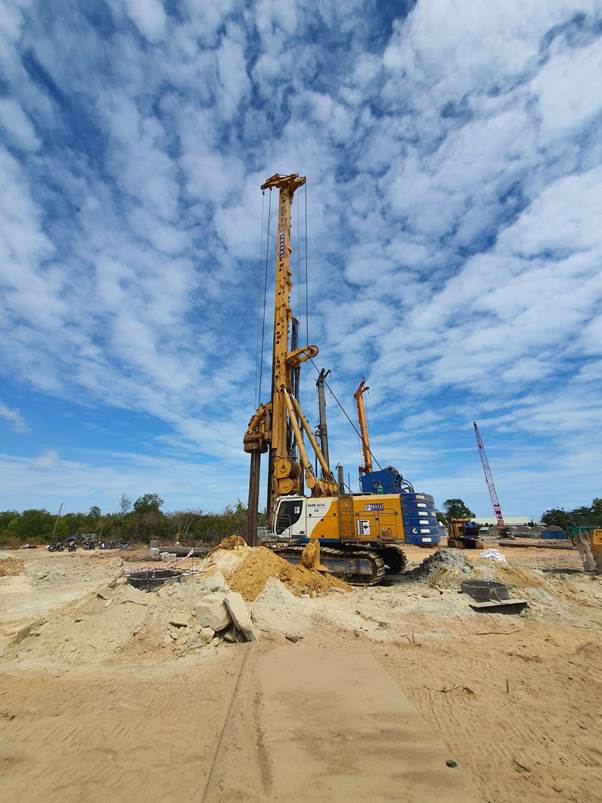 Thus, it can be seen that the installation of the SANY SR285R drilled pier will help the foundation construction process be more stable, reduce piles cost at construction sites, speed up the progress and increase safety.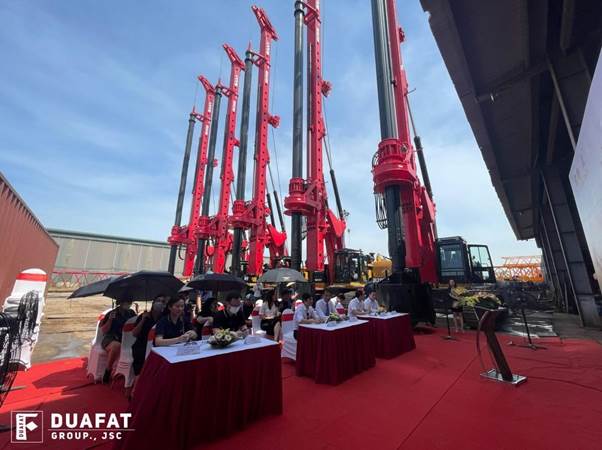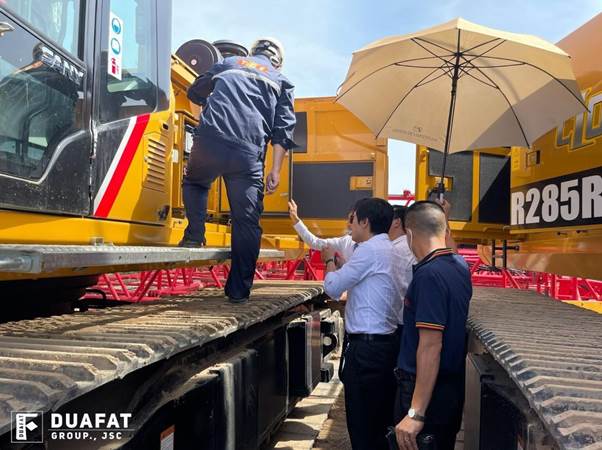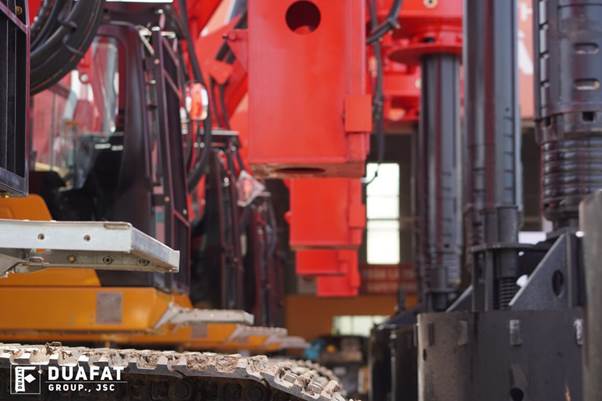 On 28/6, DUA FAT added 05 SANY SR285R drilled pier to the group's equipment system, which puts the company into the top companies that own a large number of modern equipment in Vietnam. Not only improving the capacity, affirming its leading position in the foundation construction market but also it is ready to reach out to the world and declare Vietnam's stature with foreign enterprises.
Ban truyền thông