At the end of November, President Le Duy Hung of Đua Fat visited China to attend 2 outstanding events. They are Bauma China 2018 (an international trade fair for construction machinery, building material machines, construction vehicles and equipment) and tour of Zhuhai – Shenzhen Interconnection Bridge. This is a regular activity of Đua Fat's President and the Management Board to update the trend of new technology, machinery & equipment in the construction world as well as exchange and expand cooperation with major partners. The event also closes a successful 2018 and opens a promising 2019 for Đua Fat.
Bauma China is an international fair which is organized every 2 years specializing in exhibition of construction machinery and equipment, machinery for exploiting and processing raw materials, machinery for producing construction materials.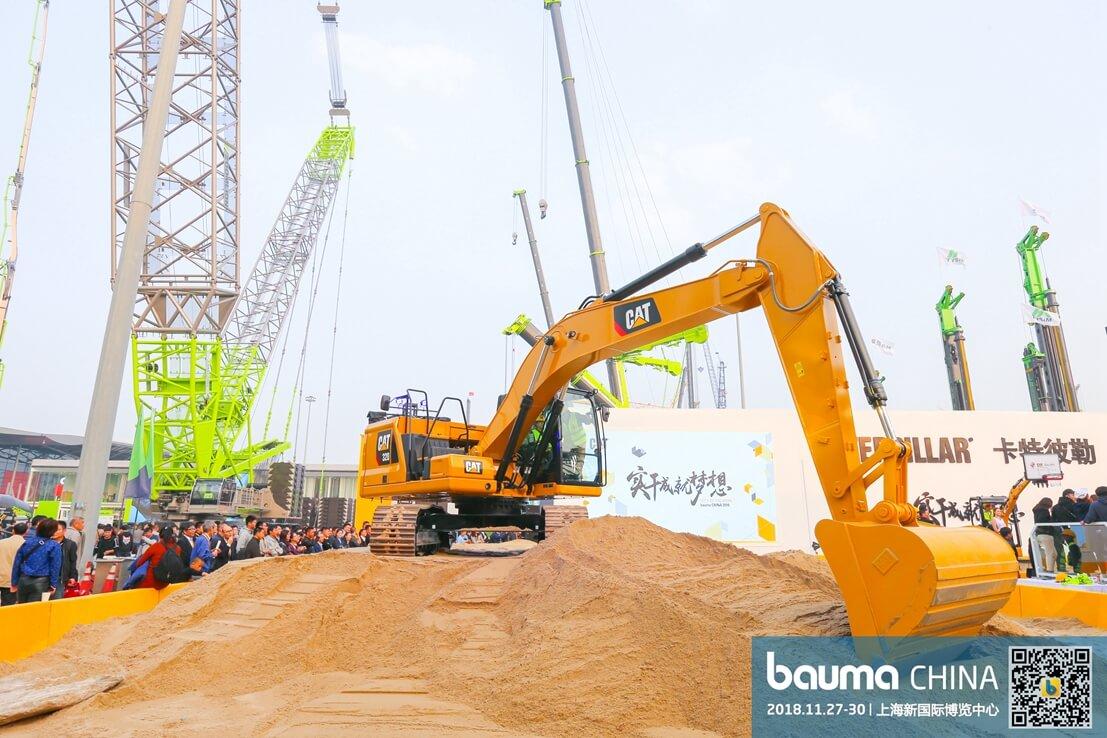 A corner of Bauma China exhibition 2018 – Source Baumachina.com
Taking place on a large-scale at the Shanghai New International Expo Centre (SNIEC) – China from November 27th -30th, 2018, this is the most anticipated event of the whole construction industry. Not only satisfy visitors by giving them the opportunity to gaze many creative products from leading manufacturers worldwide such as Germany, Italy, Spain, Turkey, United States, South Korea, China … Bauma China 2018 also acts as a new ladder to open the door of cooperation with suppliers in foreign markets. It is the place where businesses had the opportunity to interact and meet thousands of industrial machinery suppliers and industrial services.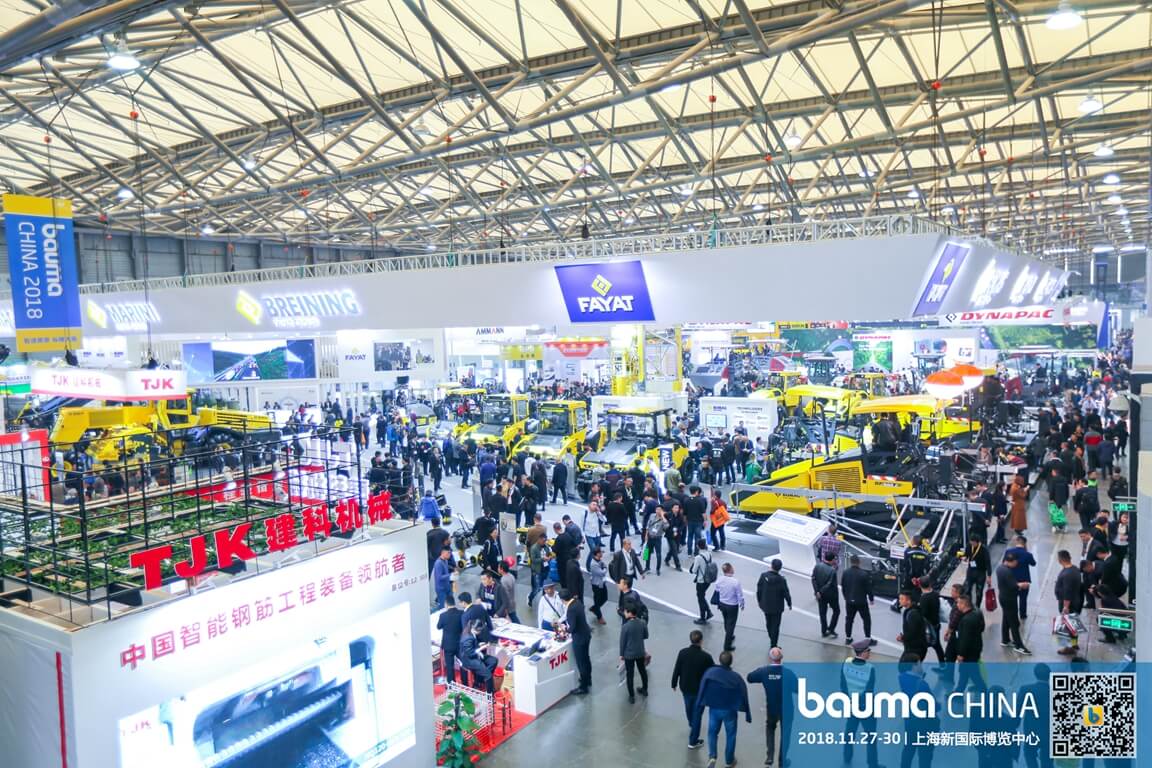 Bauma China 2018 gathered a lot of exhibitors with thousands of machines and equipment from all over the world
This year's Bauma China main theme aimed at the most modern and smart digital technology machinery products. The event drew attention of many visitors and exhibitors.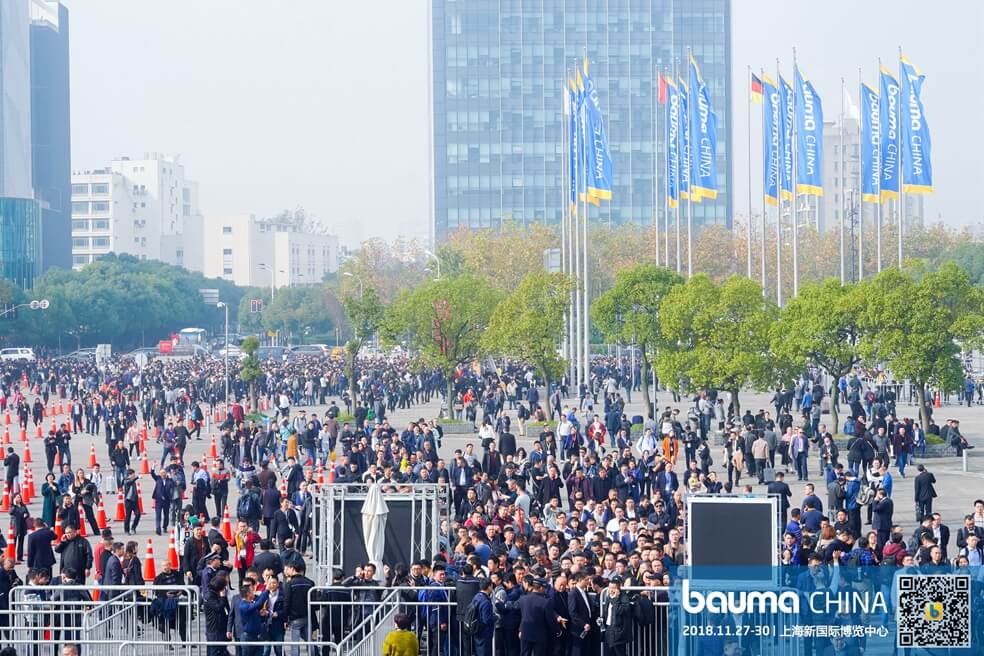 Bauma China 2018 attracted the attention of many visitors – Source baumachina.com
Bauma China 2018 left a mark of success when setting a new record with impressive numbers:
More than 330,000 m2 of total display area, instead of 300,000 m2 in the previous year,
3350 exhibitors from 38 countries and regions, of which 73% come from China, up 13%,
212,500 visitors, 94% from Asian countries, up 25%.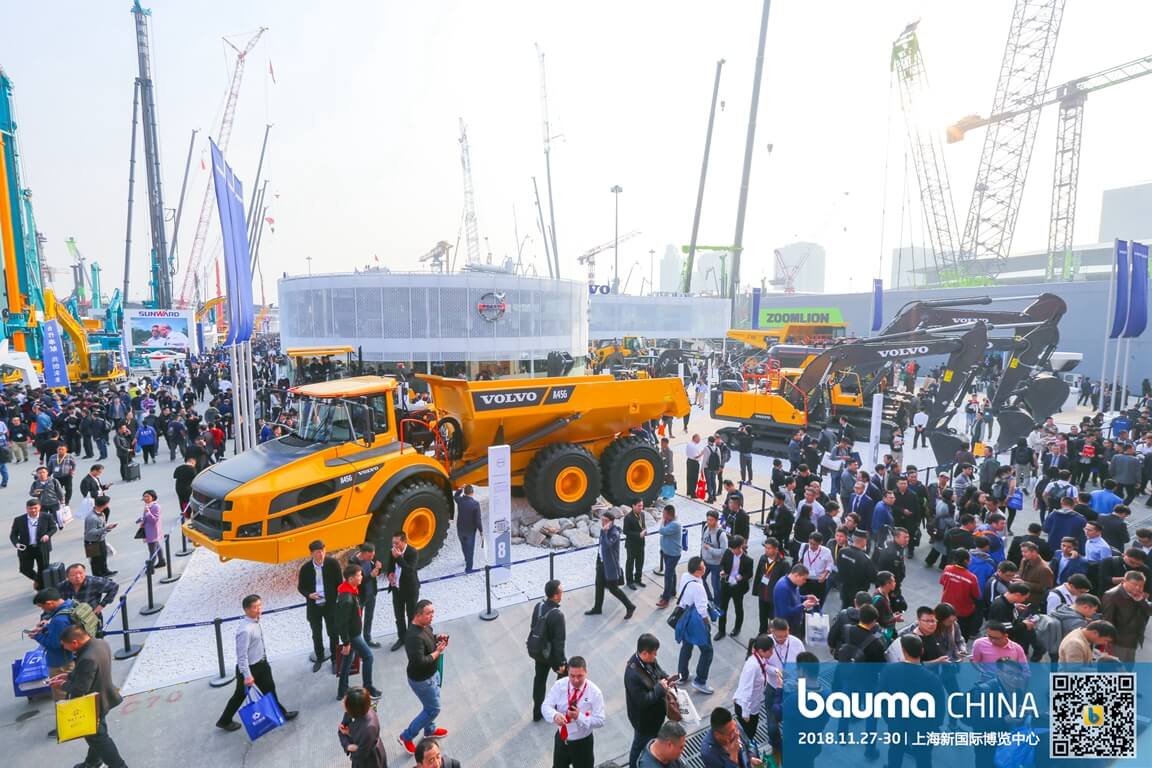 Especially, Sunward – one of the leading company in foundation equipment and a strategic partner of Đua Fat, is among exhibitors.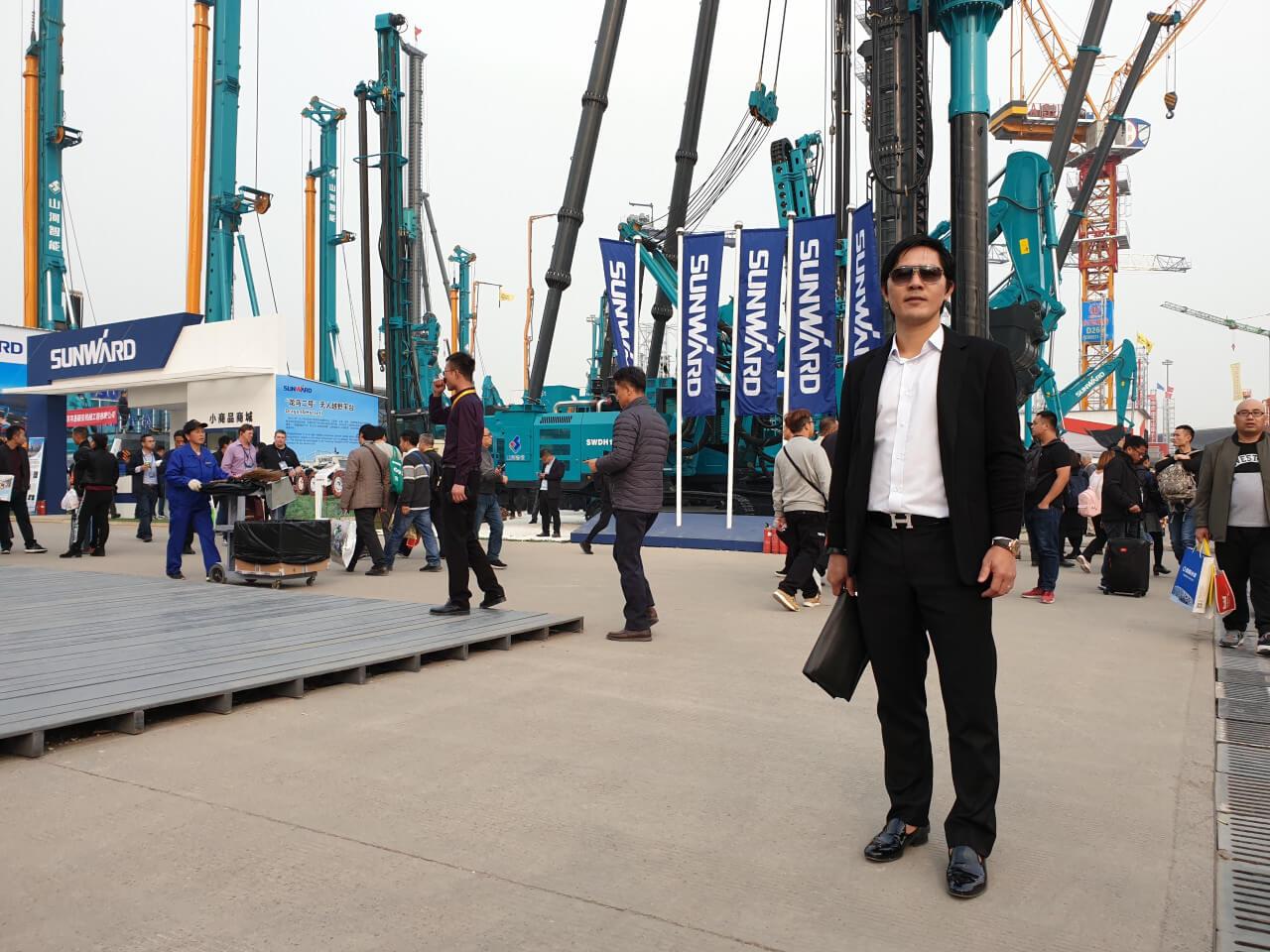 President Le Duy Hung at the booth where the Sunward products are displayed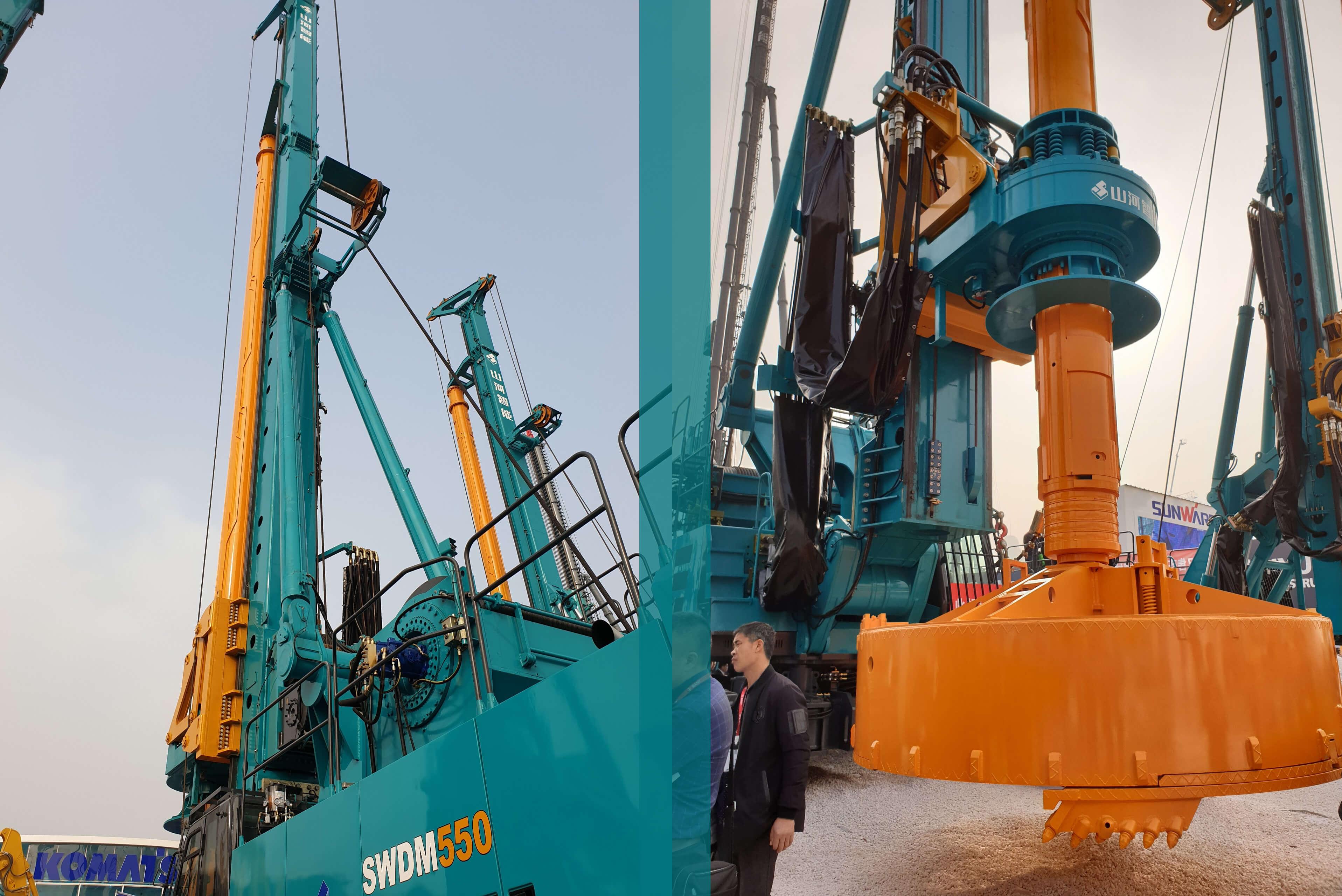 Sunward's huge, modern and newest machines are displayed.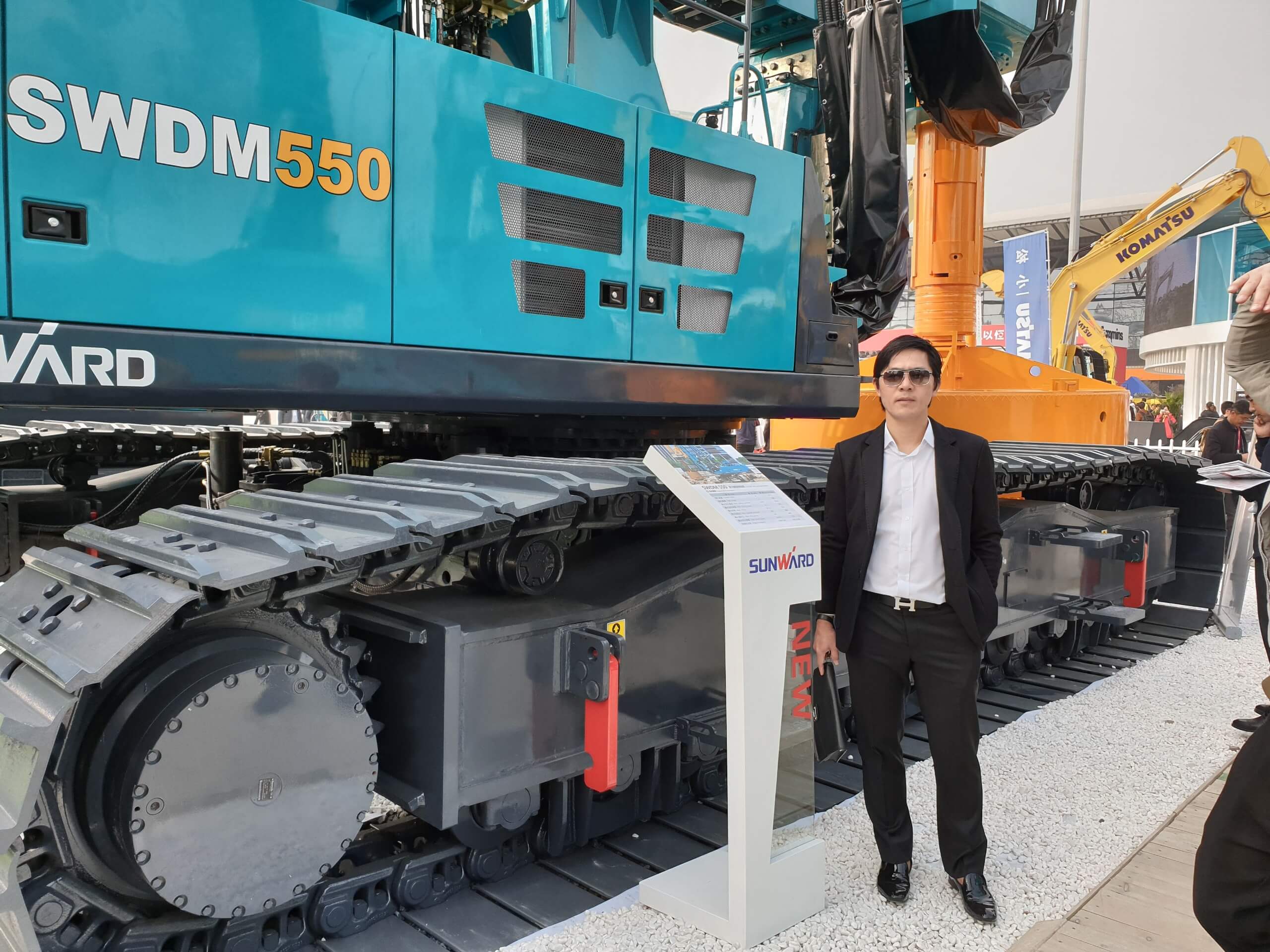 For President Le Duy Hung, the visit to Bauma China Exhibition 2018 is an opportunity for Đua Fat to seek business cooperation partners, supplies from all over the world, to meet the demand of high-tech machinery with maximum efficiency. This also has a particularly important meaning in maintaining, tightening, consolidating and developing bilateral relations with Sunward, visit and evaluate the most modern and advanced products of partners and well prepared for upcoming big projects.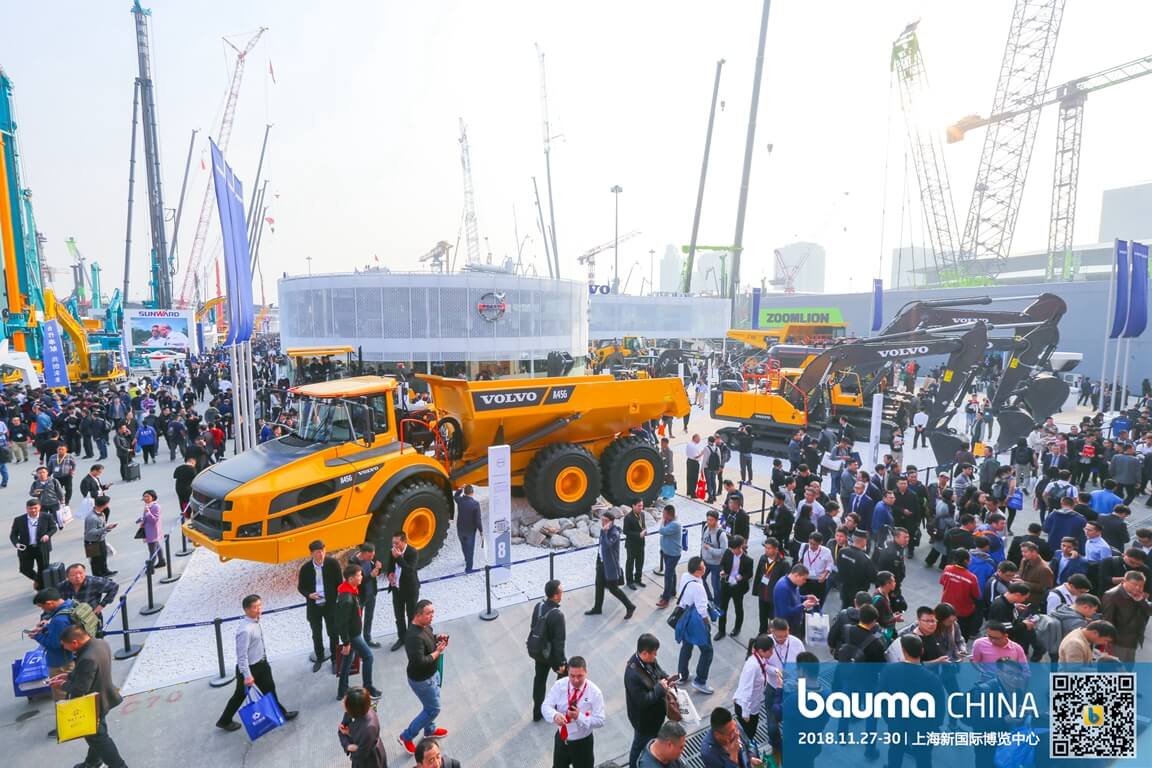 On the occasion of visit to China, President Le Duy Hung had the opportunity to visit the "Zhuhai – Shenzhen Inter-connecting Complex System". This is a special project including urban railways and cross-sea highways that run together on a traffic loop connecting the economic regions of China, Zhuhai and Shenzhen. This project helps to reduce travel time and solve traffic jam.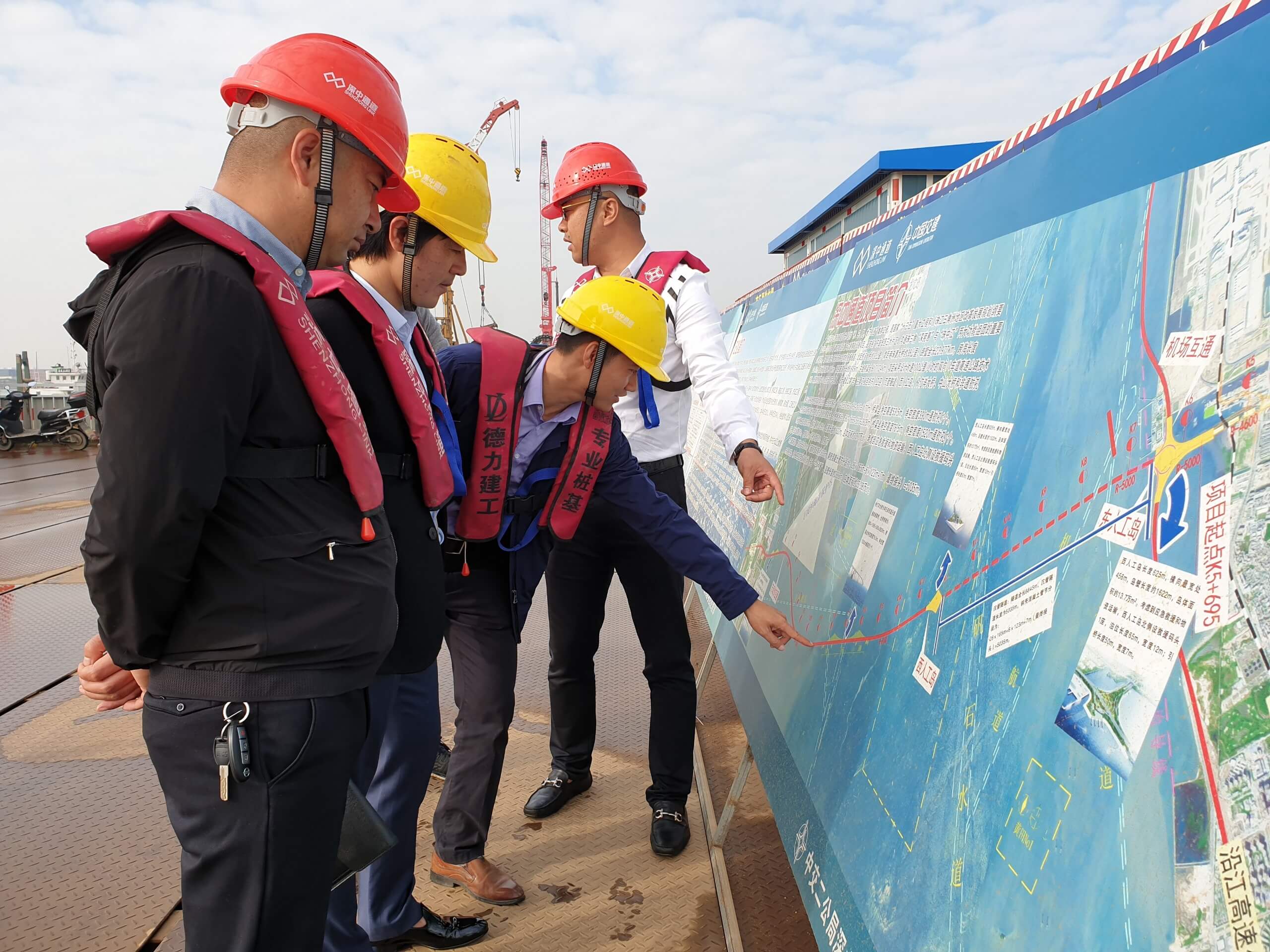 Chairman consulted the construction map.
The direct visit to the construction site is an opportunity for Đua Fat to approach the high-tech bridge and road construction technology, especially the technology of constructing the foundation on the sea in order to apply for the main projects in the future.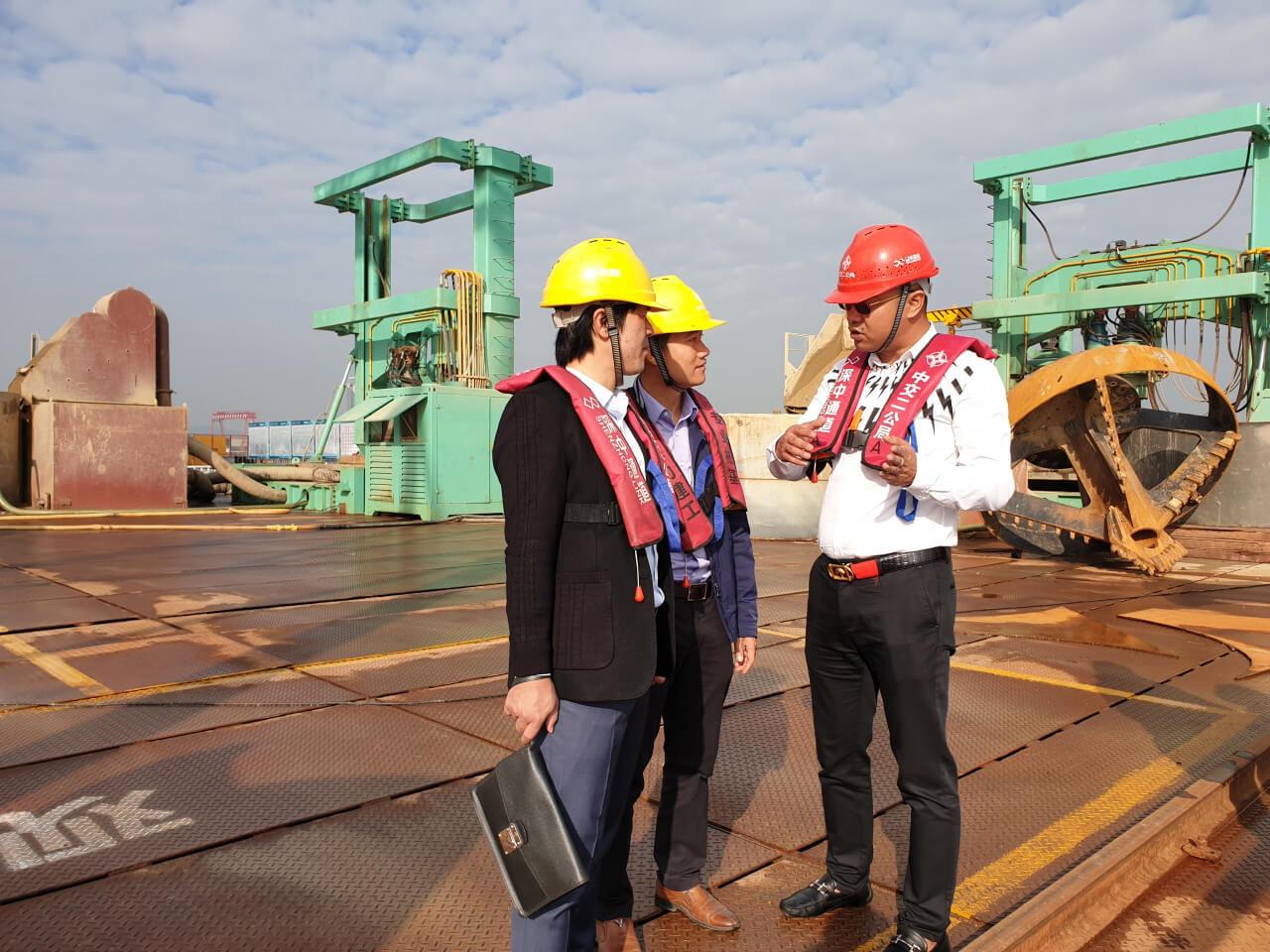 Chairman discussed with the project execution supervisor.
China, that never stops raising its "No. 1" ambition in the world when successively lauching world-record construction projects. The country has inaugurated the world's longest sea bridge with 55km long, linking Hong Kong to mainland China. With the implementation of a "double" bridge with highway and railway as a Zhuhai-Shenzhen interchange, Chinese construction companies have to apply top-of-the-line technology in the world. These bridges are able to withstand earthquakes, natural disasters or collisions from large cargo ships.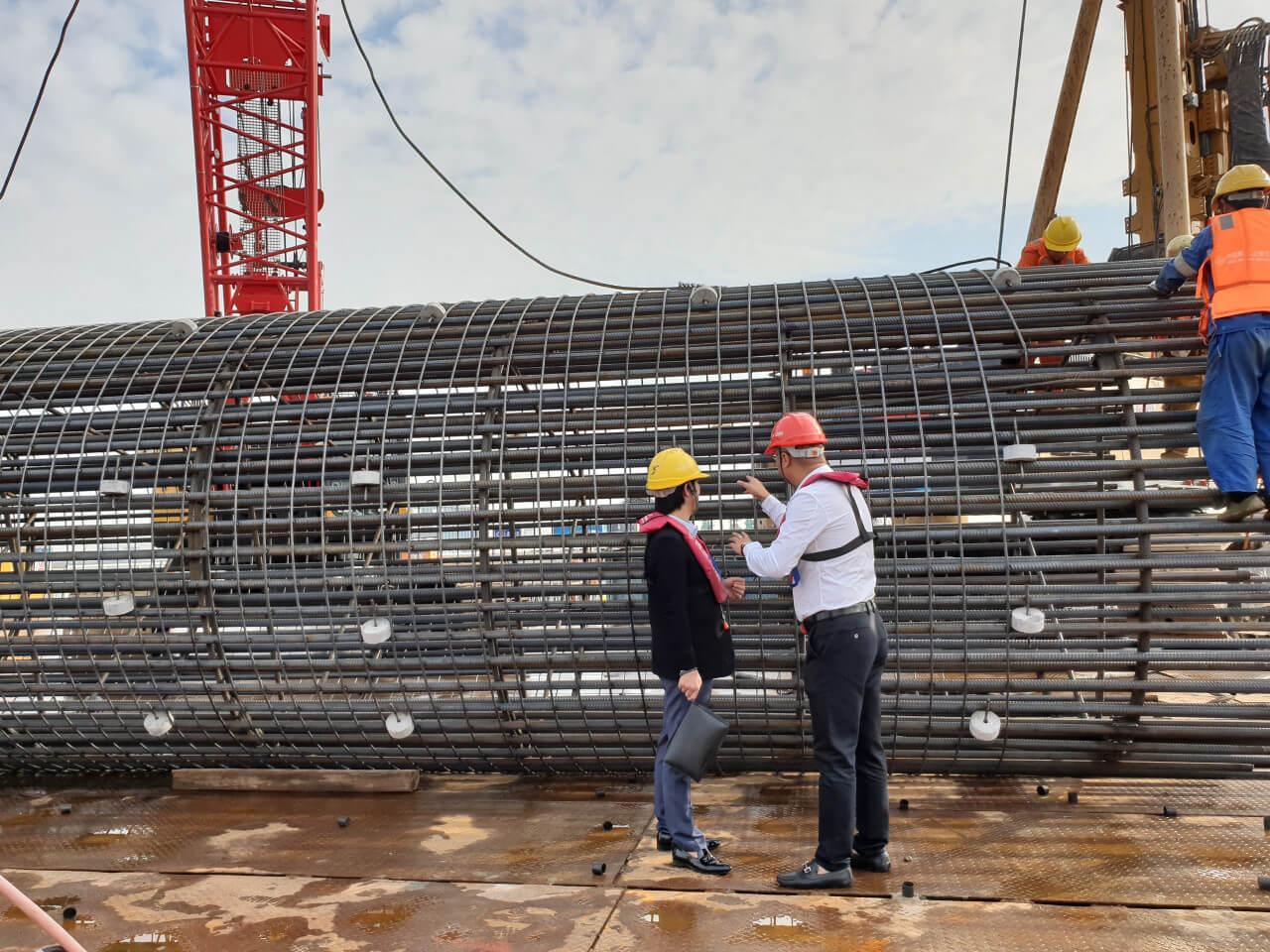 The work using bored piles with diameters from D2000 to D3000 is one of the striving goals of Đua Fat in 2019
The visit to China is a regular activity. For Mr.President, the commander and head of company must learn constantly and consider continuous innovation to be the instinct of any leader. This task not only improves capacity for himself but also build and increase the value and intangible assets for the company. That is the reason why Đua Fat always wins the investor's trust, affirms its position in the construction industry, always pioneers in handling the most difficult and challenging construction problems in the most effective way and becomes the leading company in the field of foundation construction.