The situation of COVID-19 is extremely complicated across the country, especially in the southern provinces, as well as the rapid spread from the Delta variant. Although the construction units from Duafat Group face many difficulties and obstacles due to the development of the epidemic, but with modern equipment and machinery, especially the deployment of construction the unique special floating system – the first and only equipment in Vietnam is applied for the construction of the project. Along with that, the spirit of closely monitoring the epidemic, keeping a safe distance and always ready for all situations of all staff and engineers participating in the project. Duafat has been concentrating 100% of its capacity to ensure the construction progress..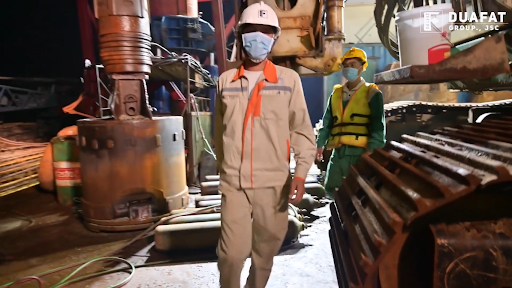 The construction force of Duafat Group regardless of the day and night
Chairman Le Duy Hung has directed the concentration of resources, machinery as well as the highest determination to work but not neglect in the anti-epidemic work of officials and employees. Determined to complete on schedule and targets assigned to Ca Na seaport project.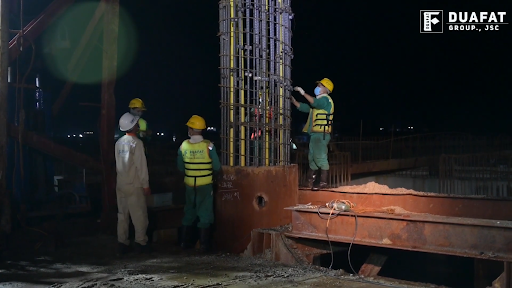 Duafat Group workers are urgently under construction and are fully implementing the wearing of masks to prevent COVID-19.
Infobox: Ca Na – Ninh Thuan Seaport project after completion and operation will create favorable conditions in transporting goods and equipment in and out of the port to serve production and processing for industrial park projects and industrial clusters operating in Ninh Thuan province. At the same time, making an important contribution to the service of cargo transit of the South Central and Central Highlands region.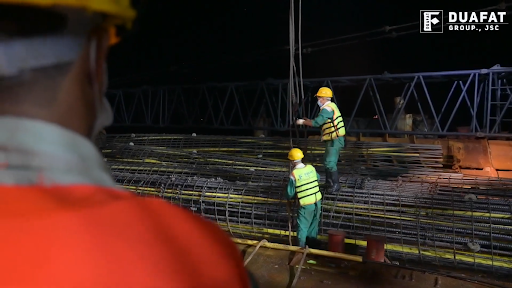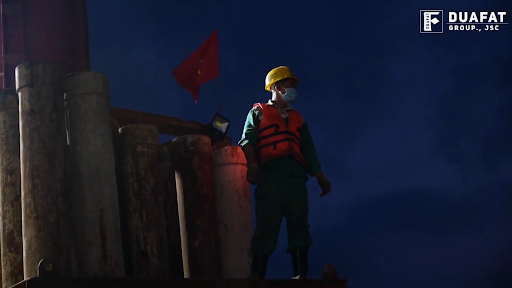 Some panoramic images and video progress of Ca Na – Ninh Thuan port project: