Utilizing the latest advanced technology in auger piling, the SOILMEC SR80-C auger piling rig is designed with outstanding features that bring numerous benefits to the construction and infrastructure industry.
Product InformationSoilmec SR-80C Hydraulic Piling Rig with Caterpillar Base (C – Caterpillar base machine)Maximum drilling diameter: 2mMaximum drilling depth: 77mCAT engine: 328 kW at 1800 rpmMaximum torque: 29.2 ton-metersMaximum drilling speed: 27 rpm (standard) or 107 rpm (optional)Maximum crowd force: 22 tons (impact hammer) or 20 tons (friction Kelly)Maximum extraction force: 30 tons (impact hammer) or 28 tons (friction Kelly)Stroke of crowd system: 13m (friction Kelly) or 6.5m (impact hammer)Theoretical main winch pull force: 260 kNTheoretical main winch speed: 75 m/minBase machine track width: 800 mmOperating weight: 85 tonsTransport weight: 58 tons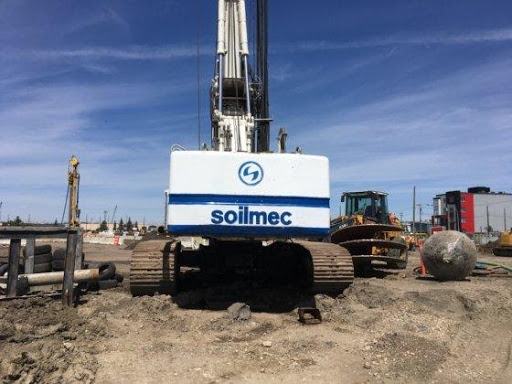 Successful "guarantee" of construction projectsEquipped with the most advanced technology and features, the SOILMEC SR80-C is regarded by experts as a notable advancement in the field of pile driving. With the ability to drill diameters of up to 2500mm and reach depths of up to 86 meters, this pile driving machine can handle tasks requiring high precision and efficiency.The SOILMEC SR80-C is capable of flexible operation on various types of terrain thanks to a dynamic piling system, which allows for easy movement and precise positioning on uneven and challenging surfaces. This makes it an indispensable tool in the construction of projects such as bridges, highways, buildings, and many others.In particular, this equipment is equipped with an automatic control system and advanced technology, enabling smooth operation with high performance. This drilling machine allows contractors and engineers to easily and accurately adjust drilling parameters. This ensures efficiency and time savings during the pile driving process.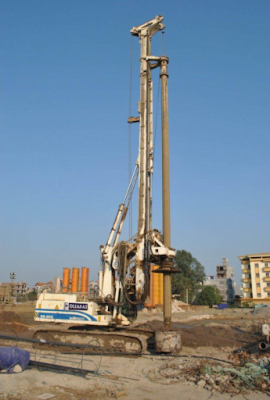 OILMEC SR80-C: Reducing Incidents in ConstructionSOILMEC SR80-C has received high praise from experts and professionals in the construction industry for its safety features and ability to reduce incidents during the construction process. The equipment is designed with a robust safety system to protect the working personnel. It incorporates automatic mechanisms to prevent accidents and minimize risks during operation. This ensures a safe working environment and significantly enhances the trust of employees and clients in this drilling machine.An example is provided as follows: In the case of a construction incident involving the tilting of a bored pile excavation due to a solitary rock mass, continuous drilling would lead to excavation deviation. In such a scenario, the inclination of the drilling tower needs to be adjusted. SOILMEC SR80-C is one of the rare devices capable of adjusting the vertical alignment of the drilling tower using electronic devices within the control chamber, similar to a theodolite. This feature simplifies the construction process, making it more efficient and safer.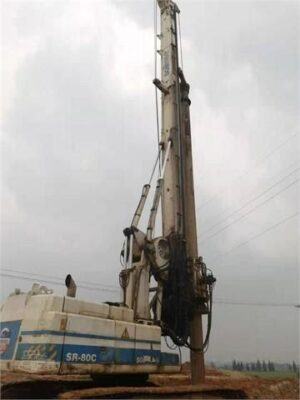 With the presence of the SOILMEC SR80-C, the construction and infrastructure sector in Vietnam will continue to enhance productivity and job quality. This pile-driving machine promises to become an indispensable tool for large-scale projects in the future.
Ban truyền thông!