For Vietnamese people, Tet is a day of reunion and celebration. Every time Tet comes, no matter what profession, everywhere is looking forward to returning to reunite under the family home during the Tet holidays. But on ca Na – Ninh Thuan construction, Tan Suu Tet this year seems to become busier, when this is a very important project of the province,with the goal of forming a specialized port serving Ca Na Industrial Park, a specialized port of liquid goods and a general port to serve the needs of import and export of goods of the province and neighboring localities.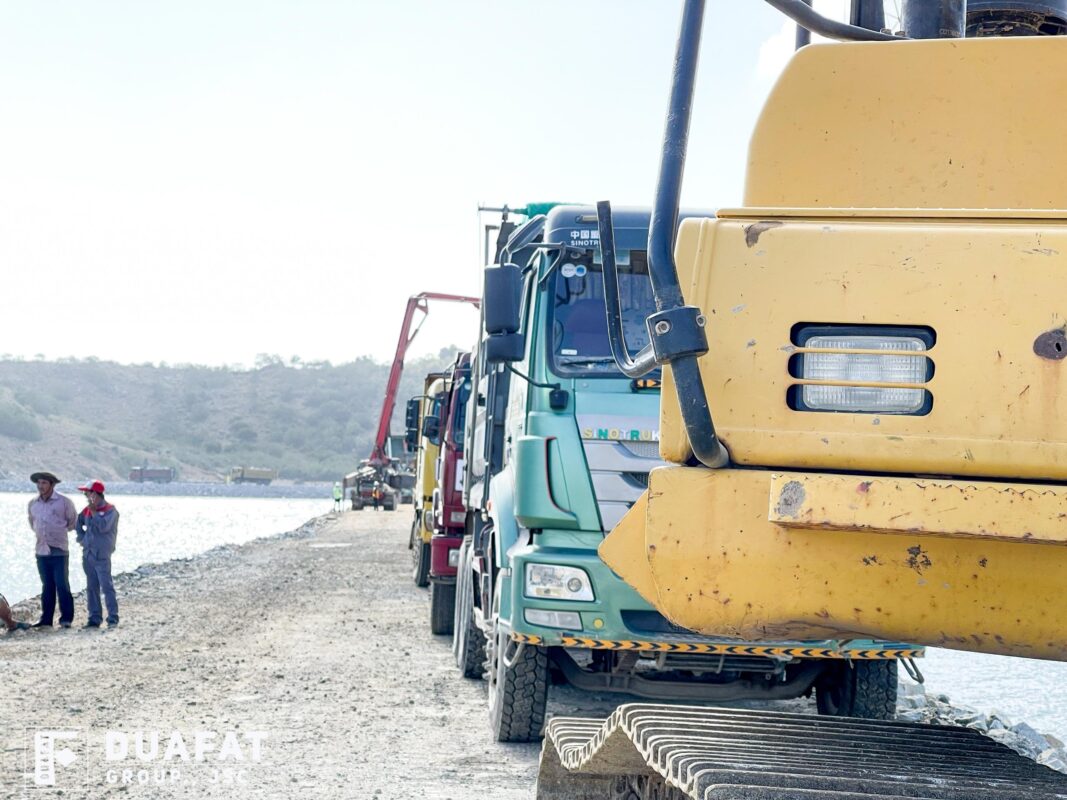 The urgent working atmosphere on Ca Na – Ninh Thuan construction is maintained throughout the Tet holidays
Therefore, on February 19, 2021, on the 8th day of Tet, the delegation of Duafat Group Joint Stock Company, Trade Union and professional departments of the Corporation visited the progress of the project, and presented gifts to employees at the construction site. The crimson envelopes and new year gift baskets for workers and technicians on the site are the most practical words of support for you, the uncles are on duty day and night on the construction site.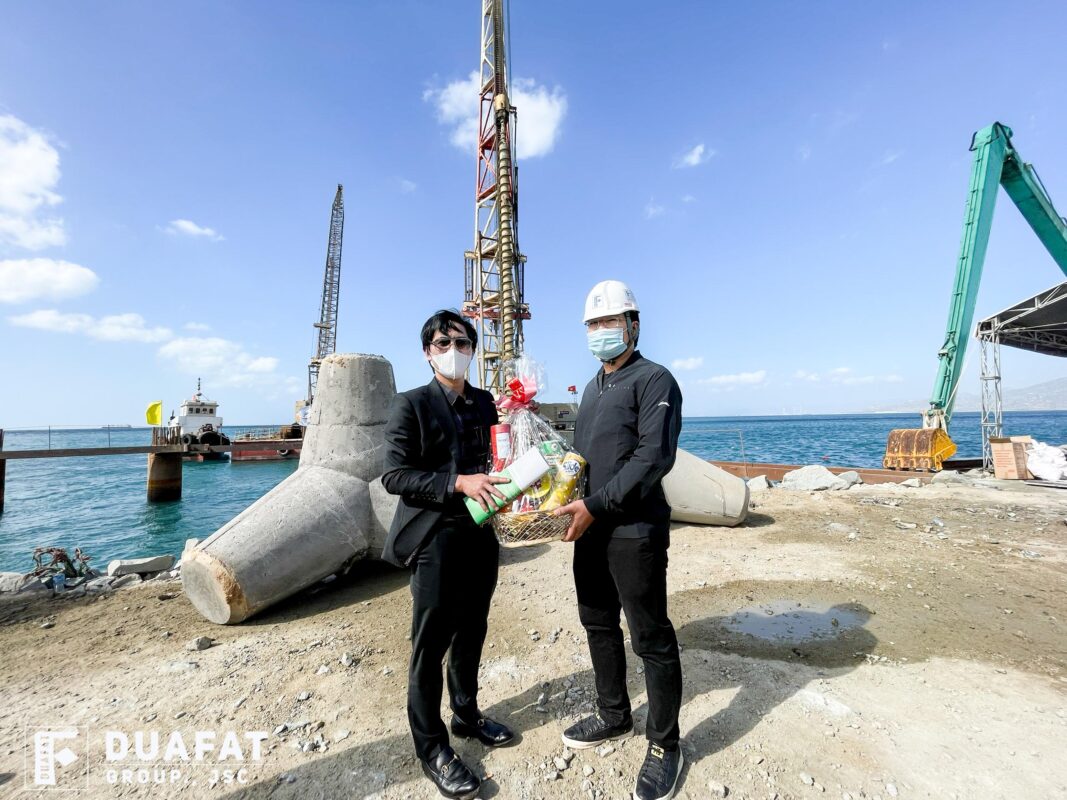 Chairman Le Duy Hung presented the Tet gift basket to Mr. Pham Viet Trung – Director of Trung Anh Company, the unit under construction on Ca Na Port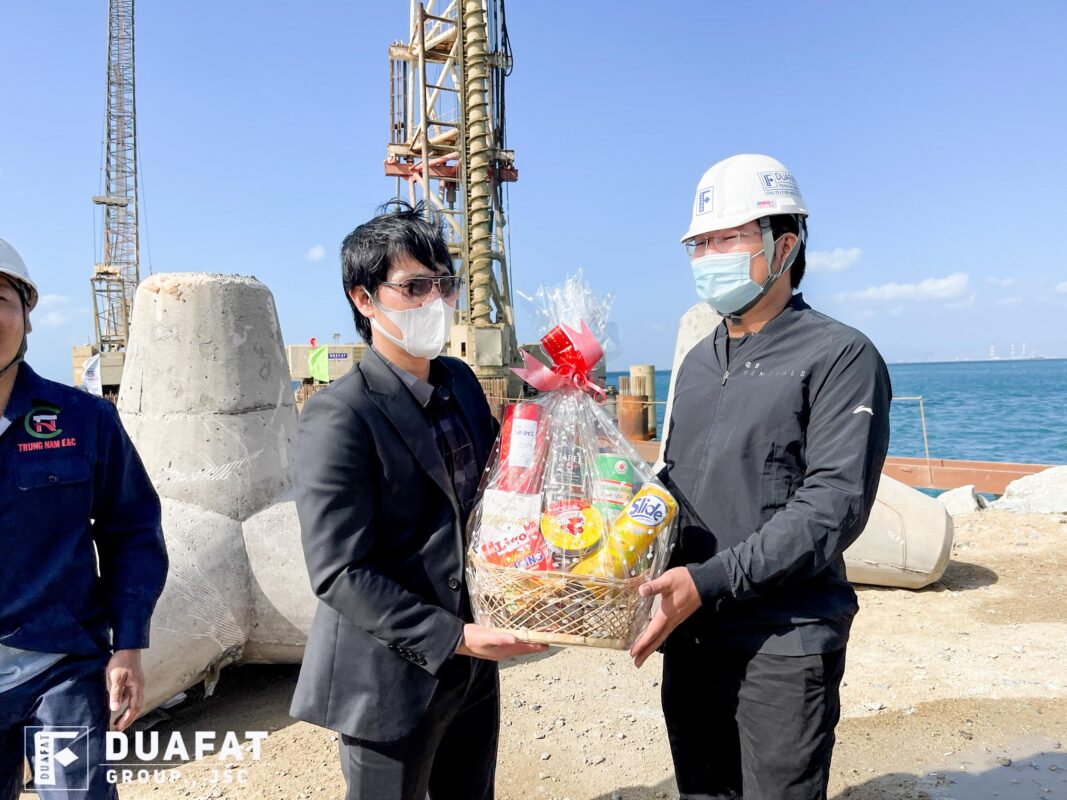 Tet gift baskets are the most timely and practical words of support for engineers and workers on duty at the project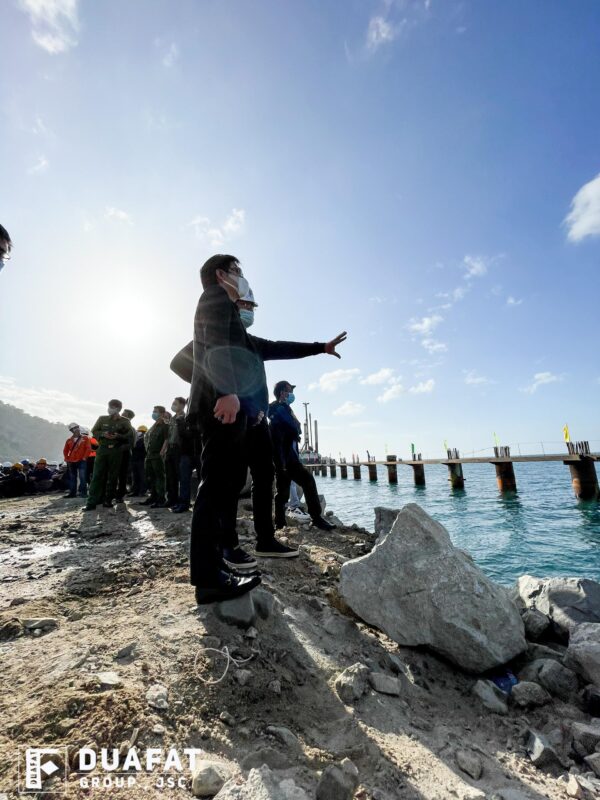 It can be seen that even though it is only the early days of the New Year, whether returning home to eat Tet or welcoming spring on the construction site, the construction workers are always happy and create a working atmosphere for themselves, because of the responsibility of each person with the construction schedule and plan set, especially with a key and very important project such as Ca Port. I'm sorry. While spring colors are still overwhelming, 400 workers and engineers work day and night to maintain operations, all to be able to ensure the schedule set by the investor. The project will create favorable conditions for production and processing for industrial parks and industrial clusters operating in Ninh Thuan province, South Central region and Central Highlands, an important contribution in supporting the transportation of equipment for renewable energy projects such as wind power and solar power is being developed in Ninh Thuan province.
Hopefully, with the timely support from the management, the units that are performing the tasks on the site will have the highest working atmosphere, ready for the road ahead to be able to complete phase 1 of the project right in 2021. 
Recorded images by the media at Ca Na – Ninh Thuan site: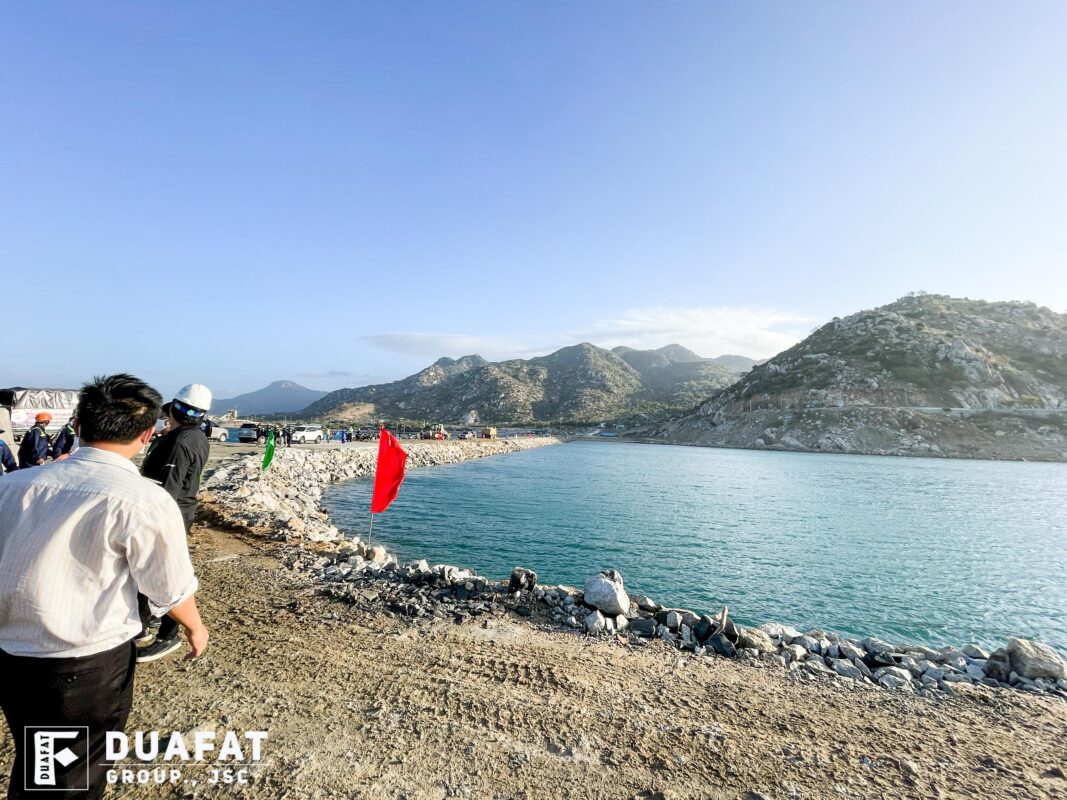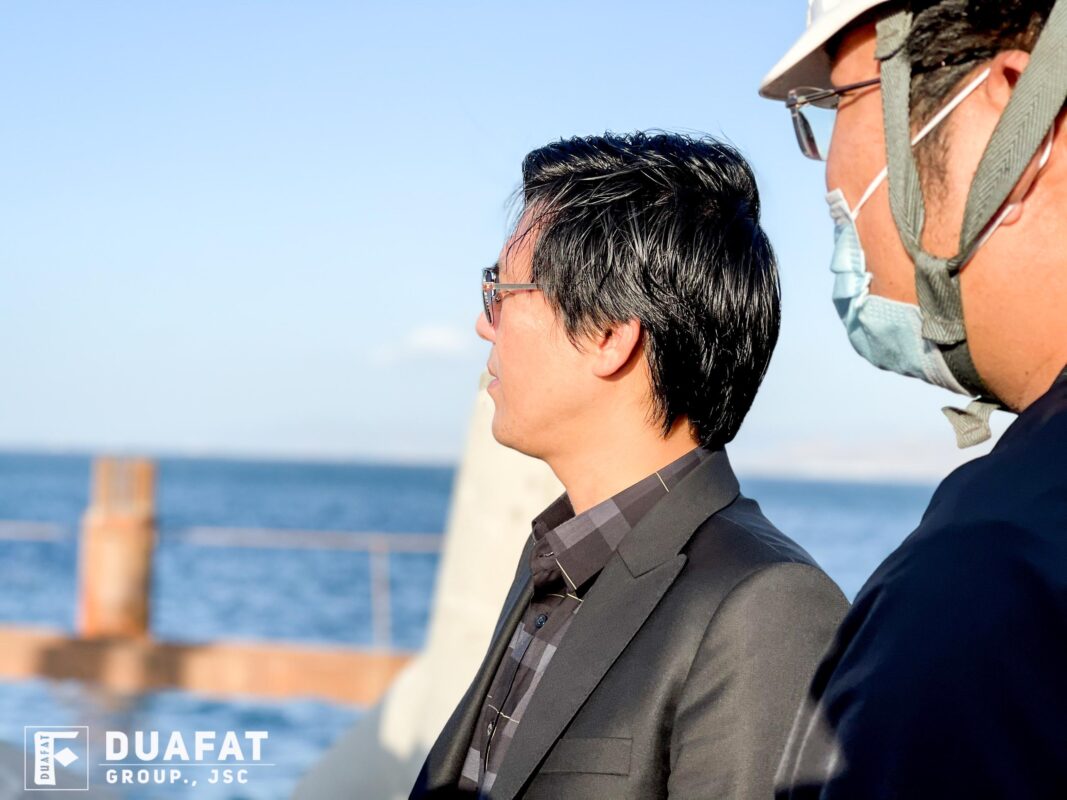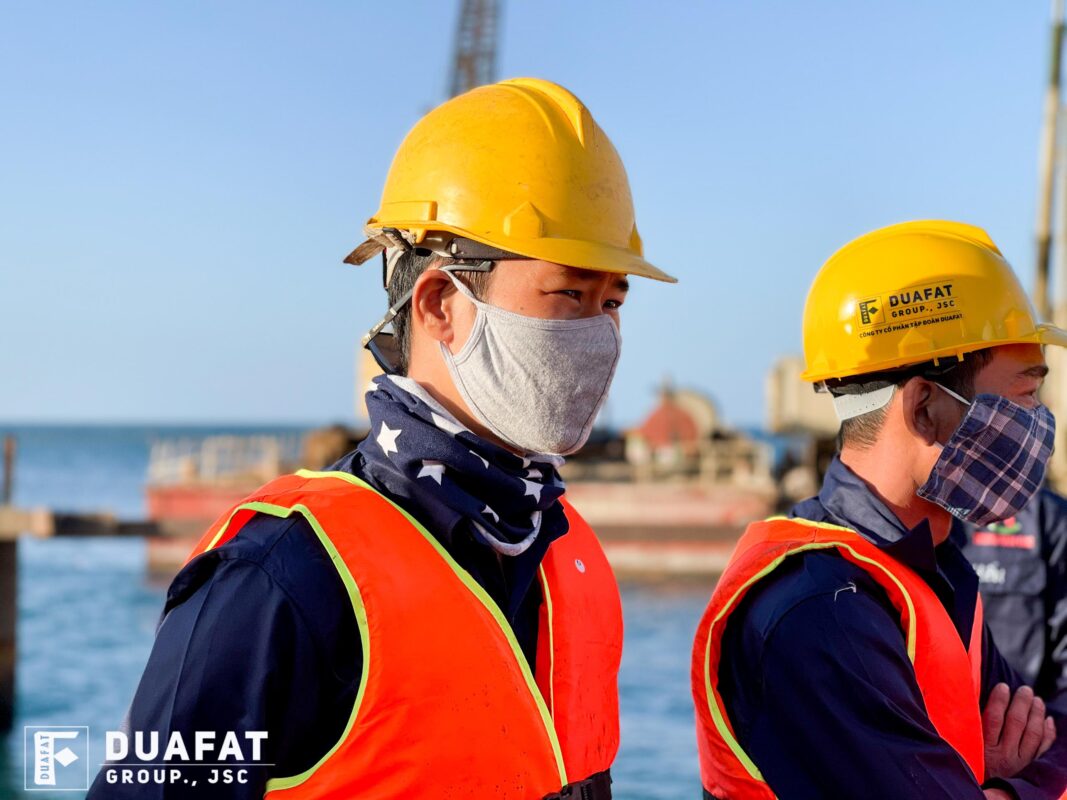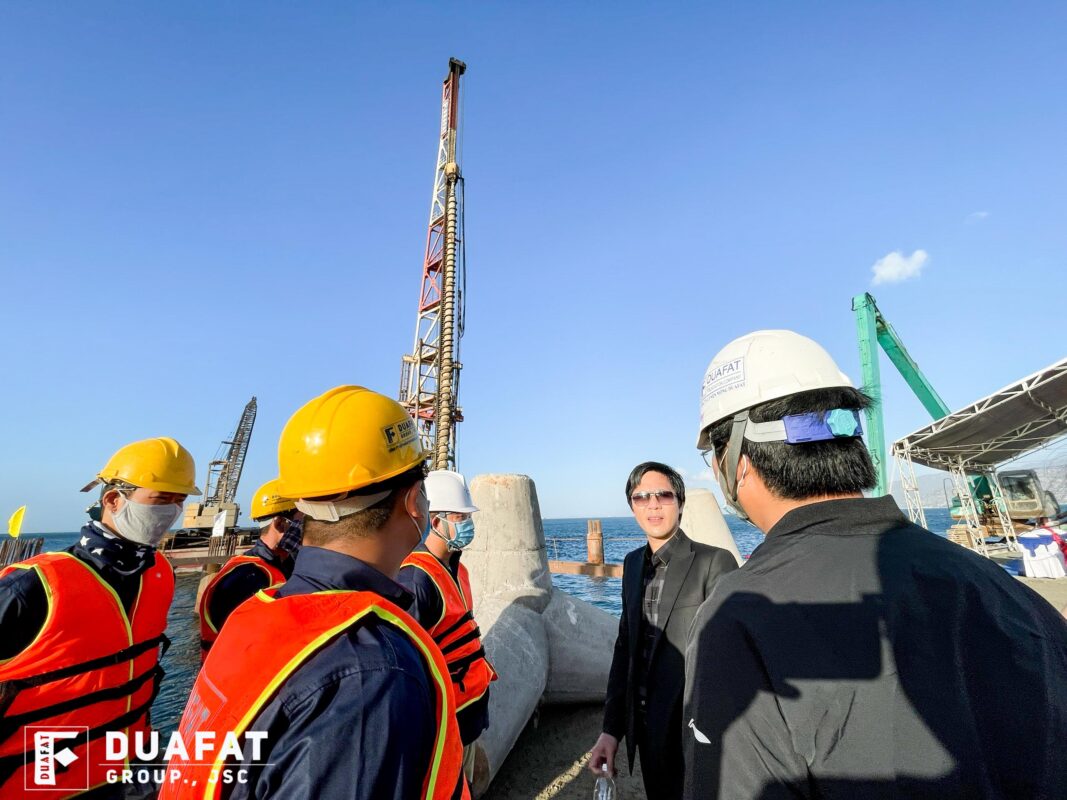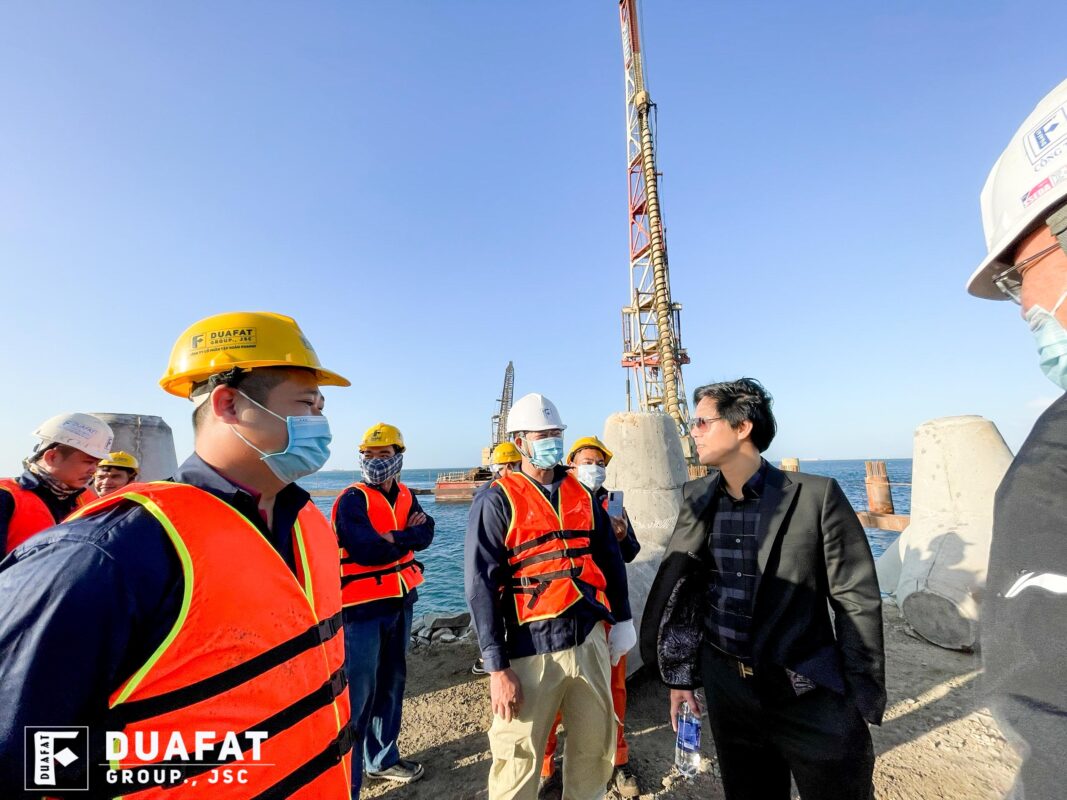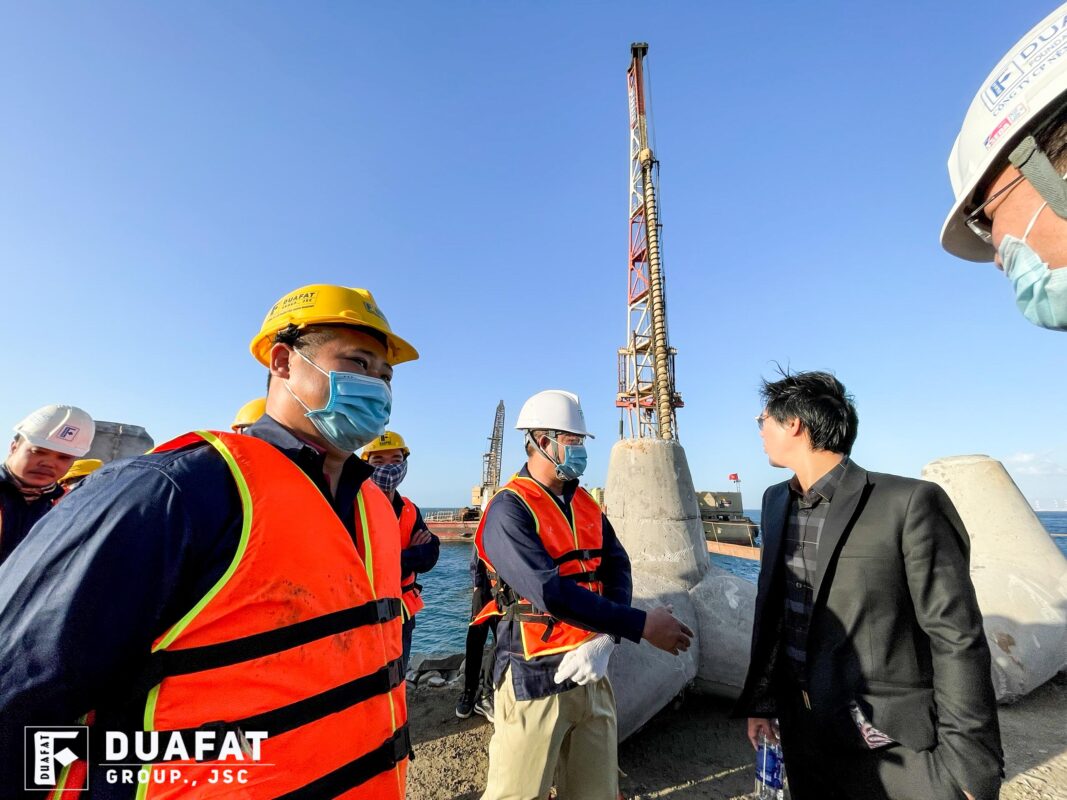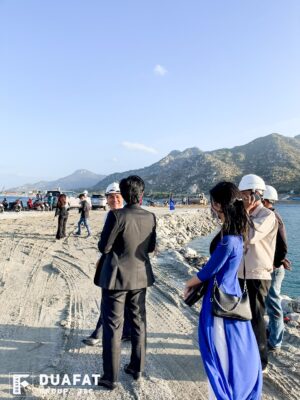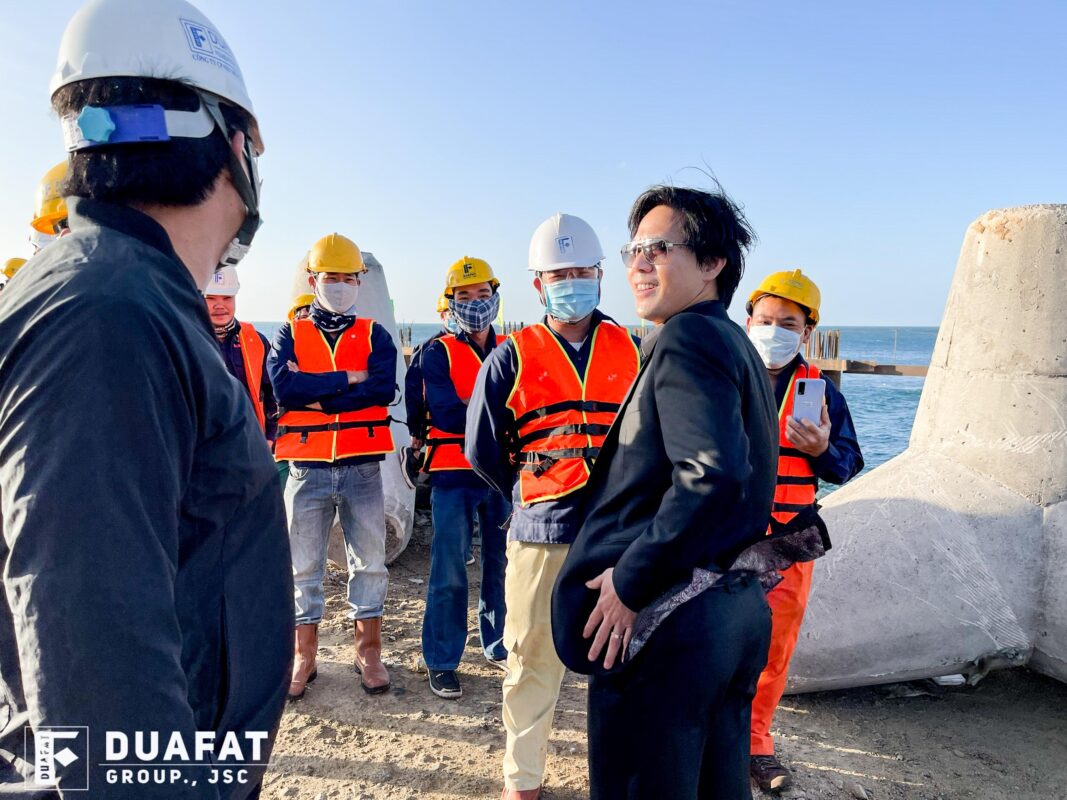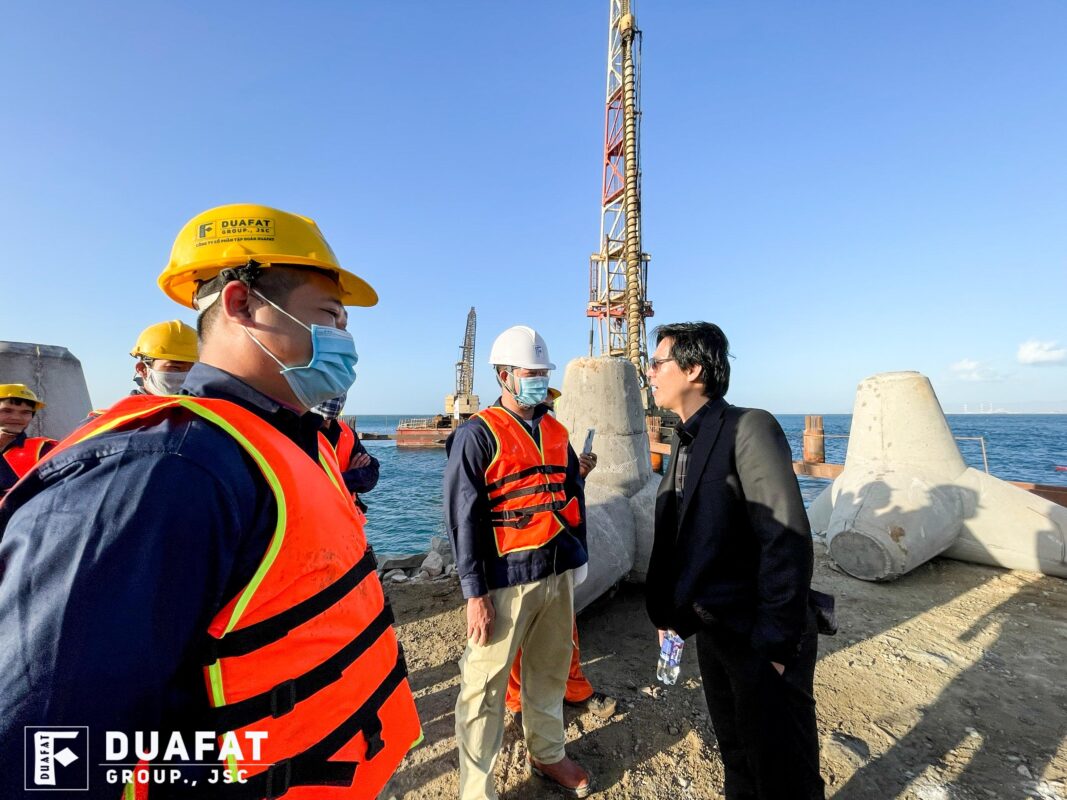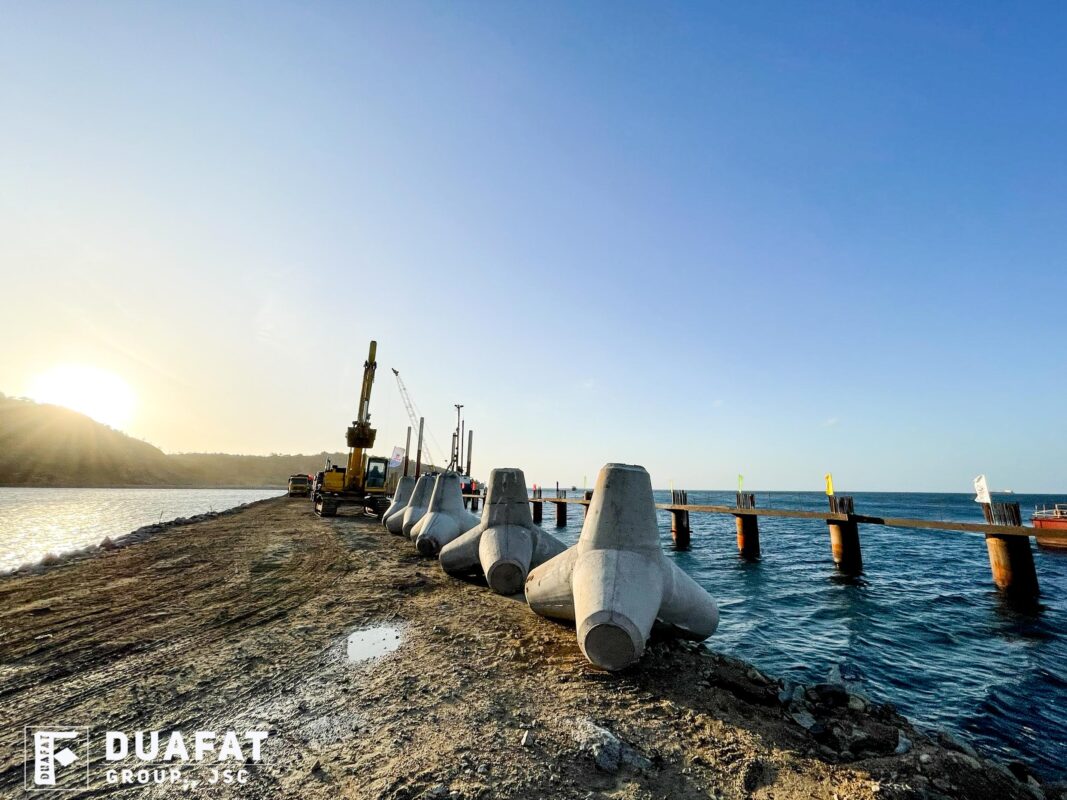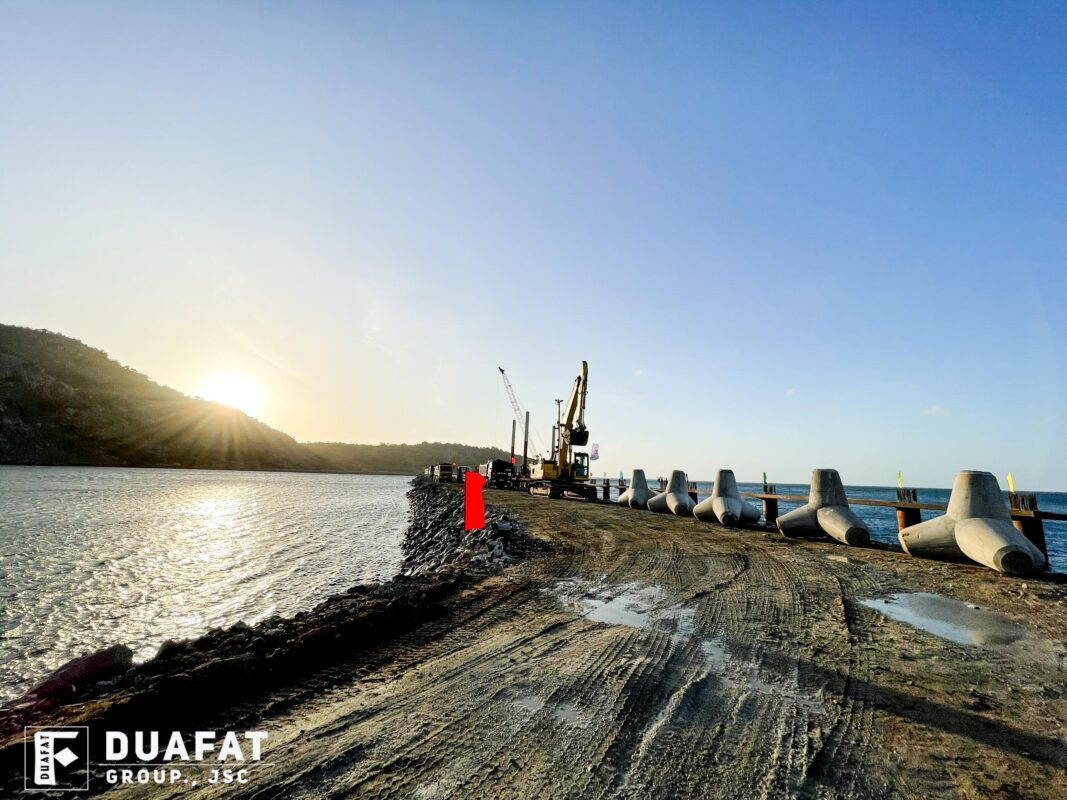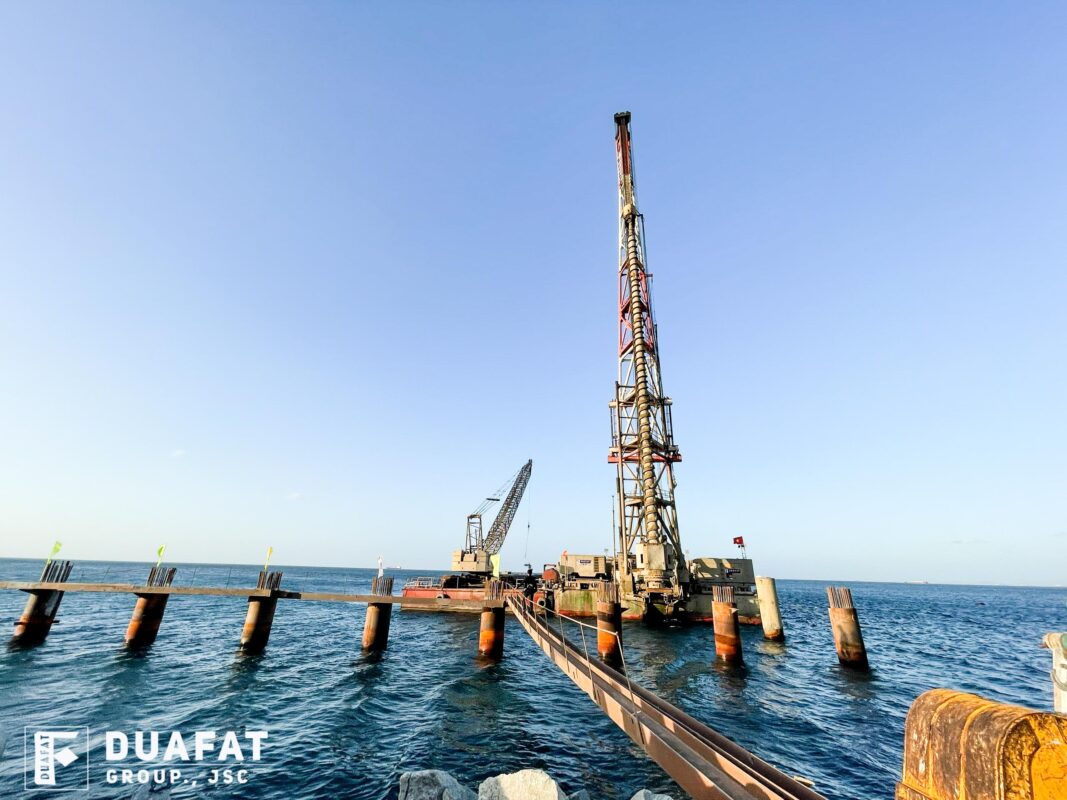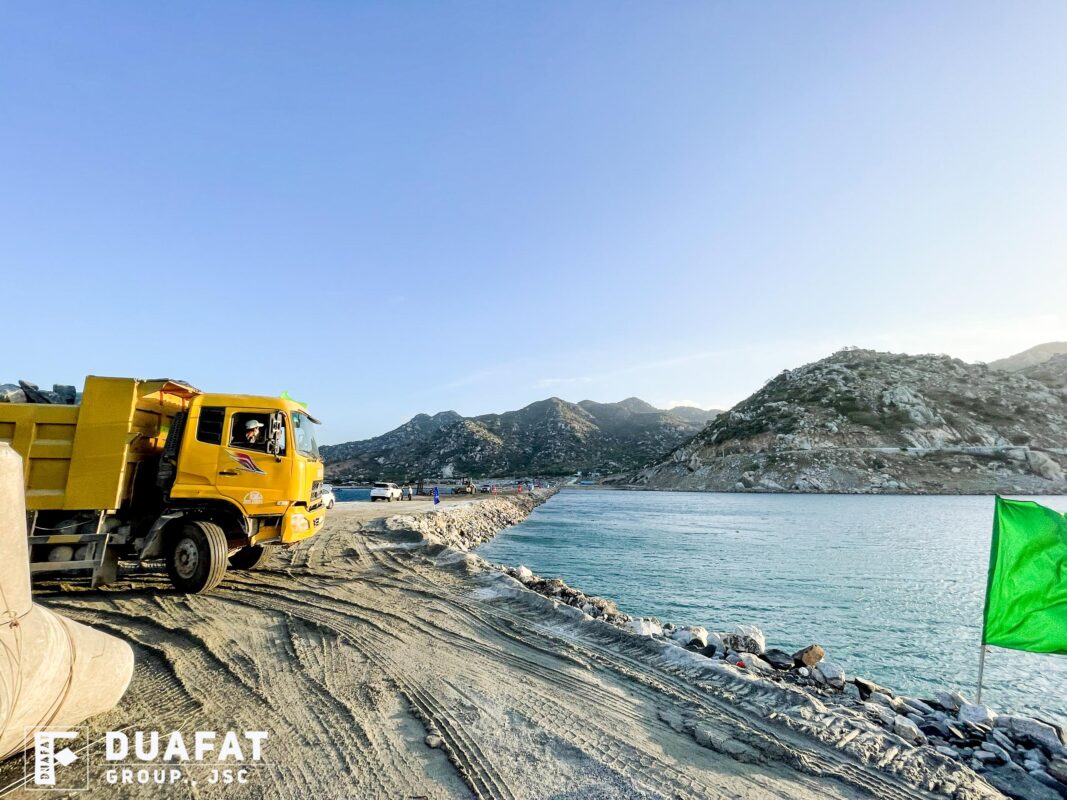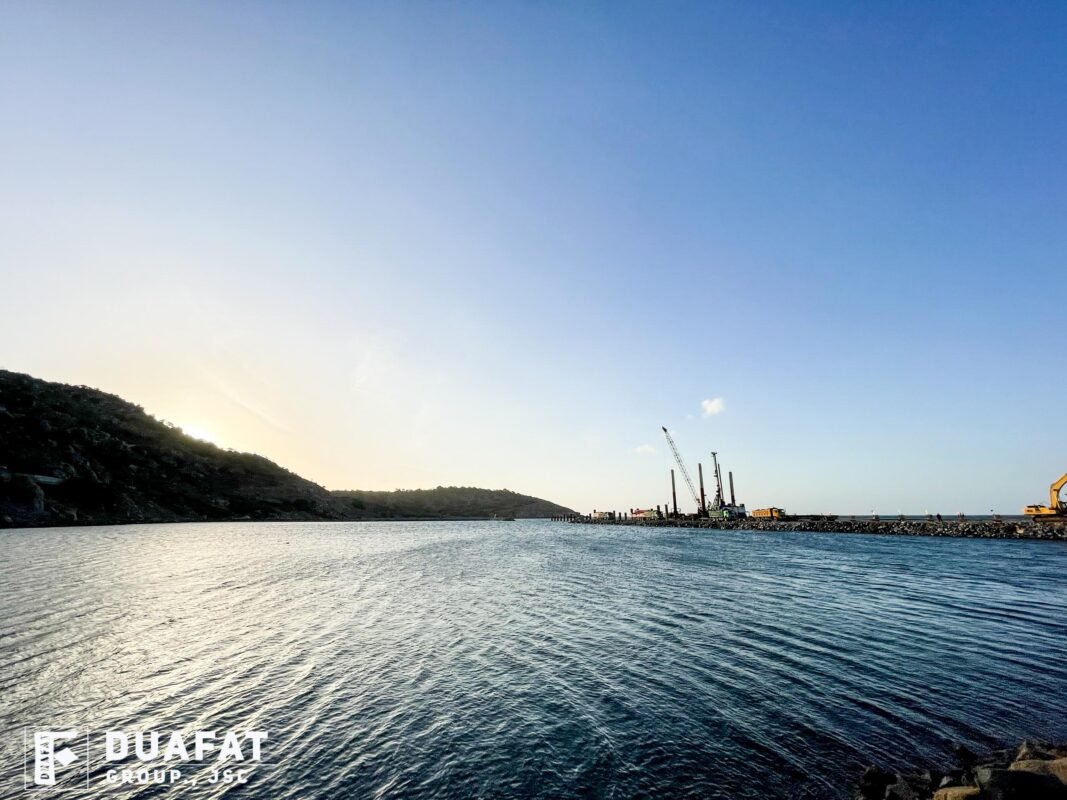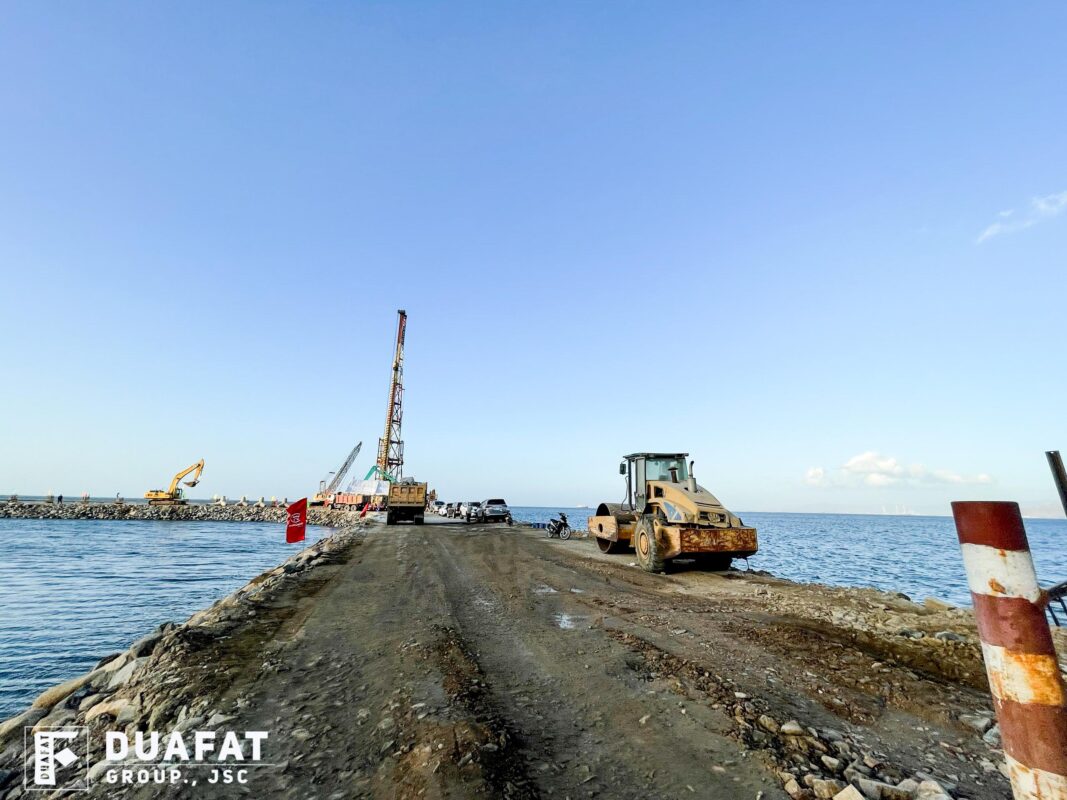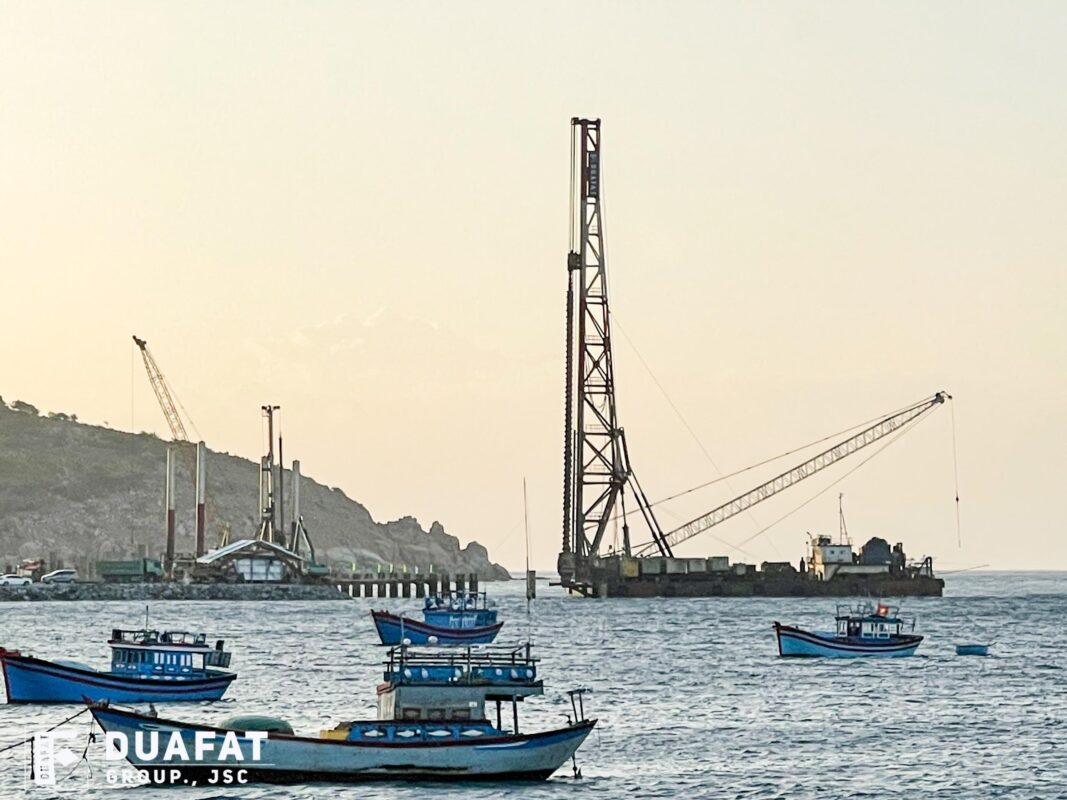 Reporter of DUAFAT's PR team