1.Introduction of Barrette Piles
Barrette Piles (also known as barett piles, baret piles, bàrett piles), is actually a type of concrete stuffed pile, but other than the pile of drilling stuffed in the shape of the face, and the method of creating holes: creating holes by diggers (also called scorpions) for digging soil or other methods, not just using drilling methods by drilling machines. The stuffed pile is round and Barrette is rectangular, cross, I, H… and made holes with a beg. Barrette piles were improved by the French from stuffed piles to create greater load capacity with the same volume of concrete used.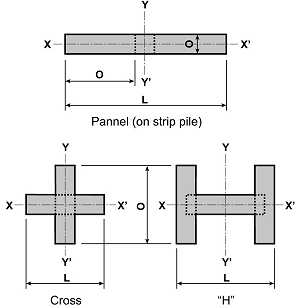 The variety of shapes of Barrette piles
The calculation and measurement methods for Barrette piles are the same as those intended for round pile drilling and spot casting.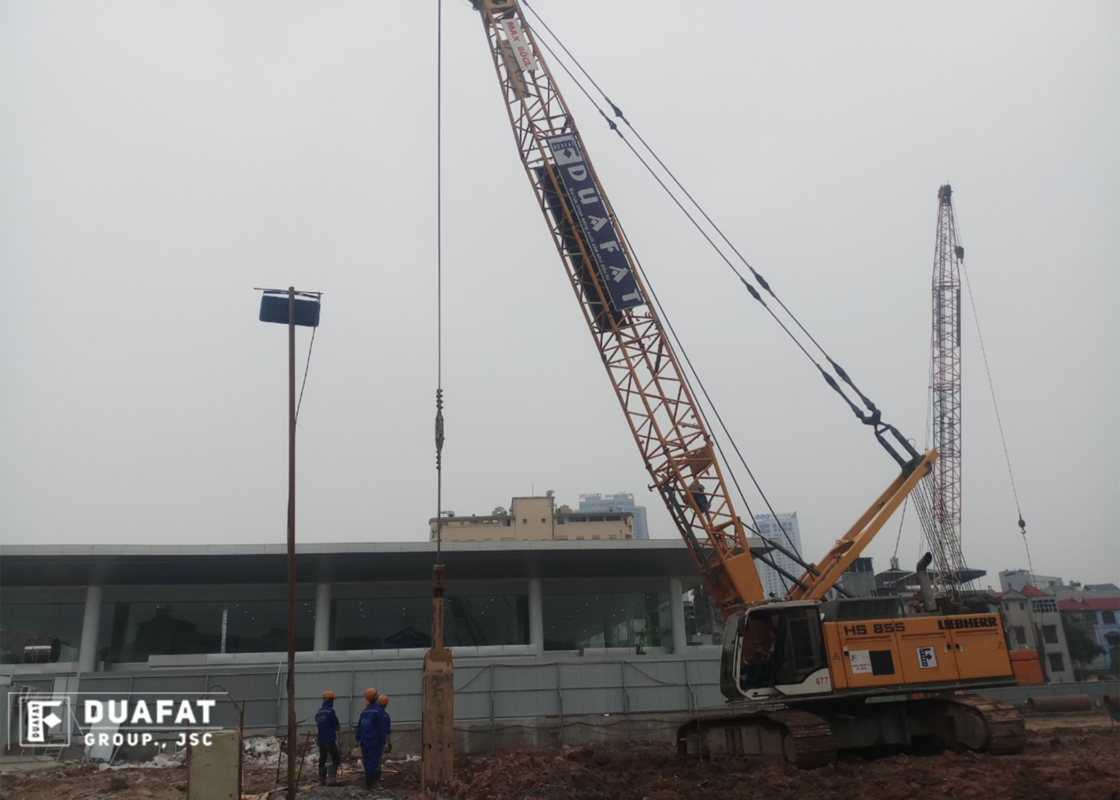 2. Barrette Pile Construction Technology
2.1. Concepts
The barrette pile drilling concept is usually done under a bentonitic cement lake, like a classical partition wall. Usually, when the foundation is poorly applied, simple lead walls are used.  After reducing the drilling sludge, the reinforce cage is lowered into the groove. Pour the concrete done in the usual way with a tremie tube. Depending on the size of the pipe, some pipes may have to be used.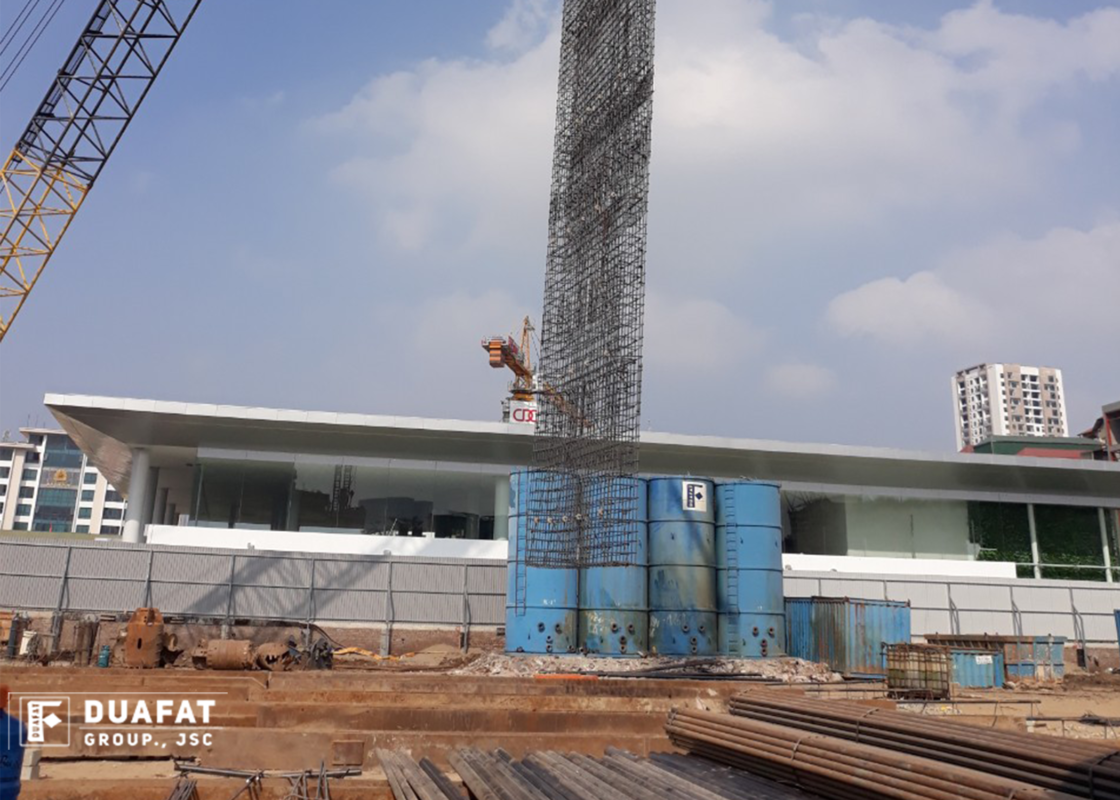 2.2. Method of implementation 
Divided into 3 steps: 
Conduct drilling 

Place the strengthening piles in-place.

Proceeds Concreting 

Advantages of Barrette pile construction 
– Resistance to horizontal tension and bending better than circular piles of the same part 
– Easy to adjust the structure. Therefore, the single pile adjustment is sufficient under each column or unit of force 
– Mobilize side friction better than round piles of the same area, partly due to the larger circaferness. 
Barrette piles have greater load capacity with the same volume of concrete used than stuffed piles. Therefore, it is suitable for high-rise projects with large foundation area and located in an area with high housing density such as Tecco Thanh Tri project that Duafat Group has been implementing.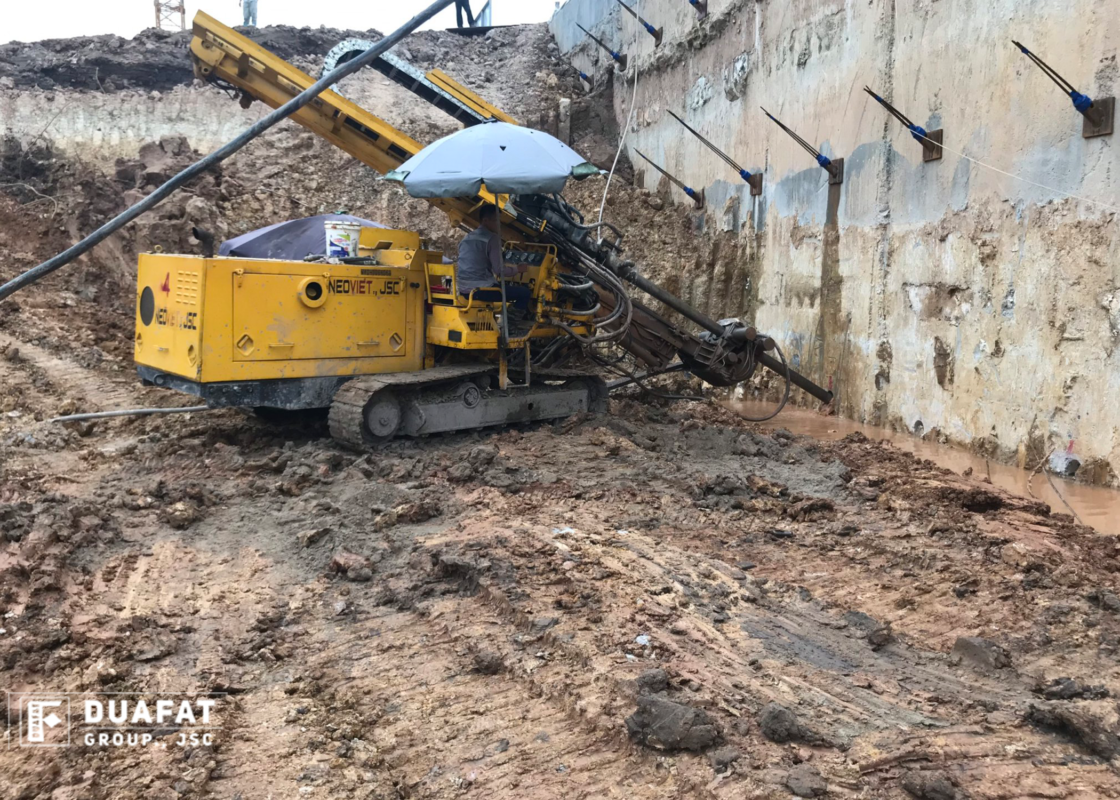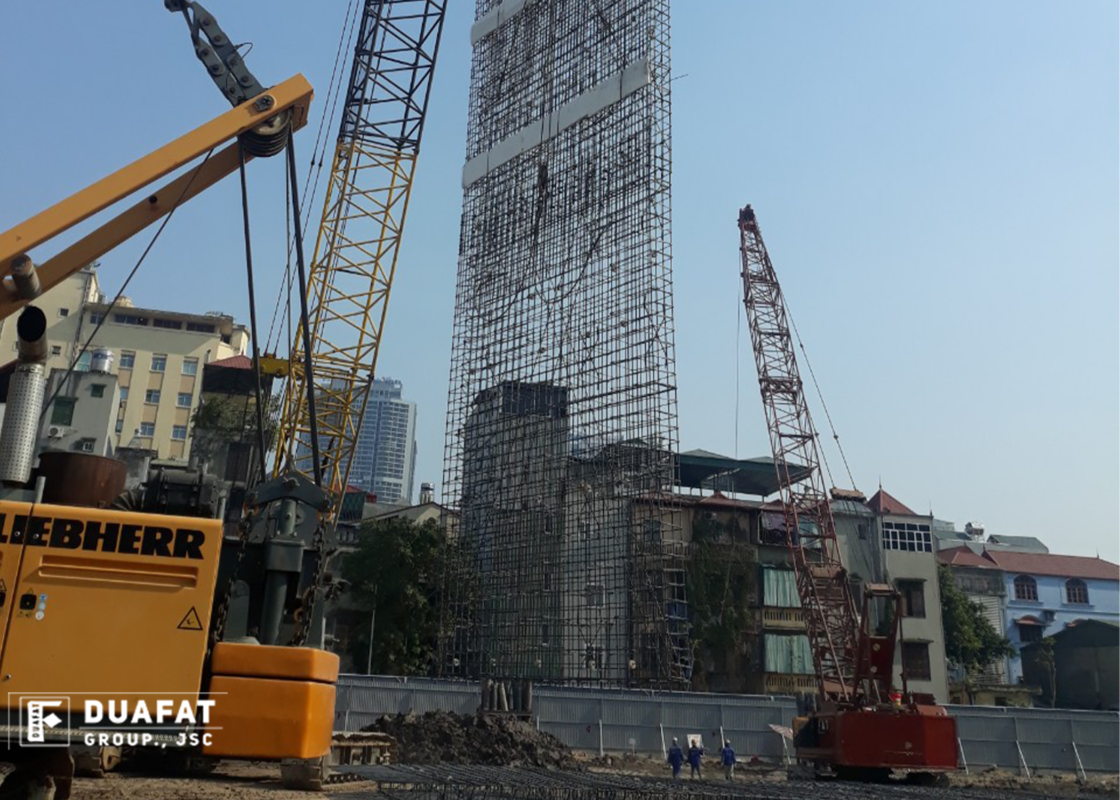 Reporter of DUAFAT's PR team