Project Information
Address: Hon La seaport industrial zone
Vinh Son village, Quang Dong commune, Quang Trach
Scale: About 48.6 hectares
Total investment capital: VND 41,130 billion, equivalent to USD 1.86 billion
Management unit: Quang Trach Power Center
Total capacity: 1200 MW
The Quang Trach I Thermal Power Plant officially started construction on December 13, 2021, and is a large-scale coal-fired thermal power plant in the coastal area of ​​Central Vietnam. The project was approved by the Prime Minister in Decision No. 428 dated March 18, 2016, on the adjustment of the National Power Development Plan for the period 2011 – 2020, with a vision to 2030 (VII adjusted plan).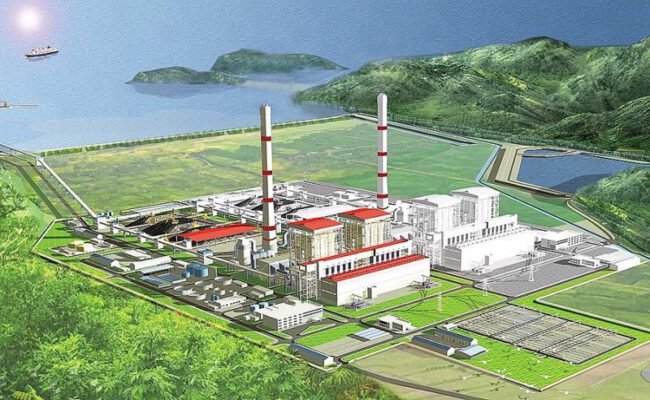 The context of the Quang Trach I Thermal Power Plant project.
The project is built with investment capital from domestic and foreign partners, including Vietnam Oil and Gas Power Company Limited and a Korean subsidiary of a power company. The plant uses coal to generate electricity in Quang Binh province.
It is expected that when it is put into operation, it will provide the national power system with an annual electricity output of about 8.4 billion kWh, meeting about 10% of Vietnam's electricity demand, contributing to the socio-economic development, increasing revenue for Quang Binh province, and creating jobs for people in the area.
As a national key project in the energy sector and a driving force project, which is of great importance to Quang Binh province, the Quang Trach I Thermal Power Plant project has received strong direction and close attention from the Government, ministries, departments, EVN and Quang Binh province throughout the implementation process.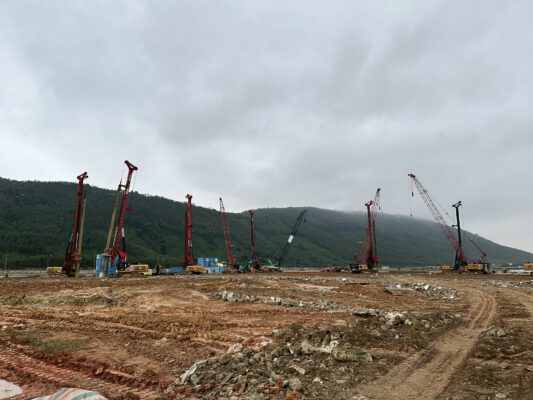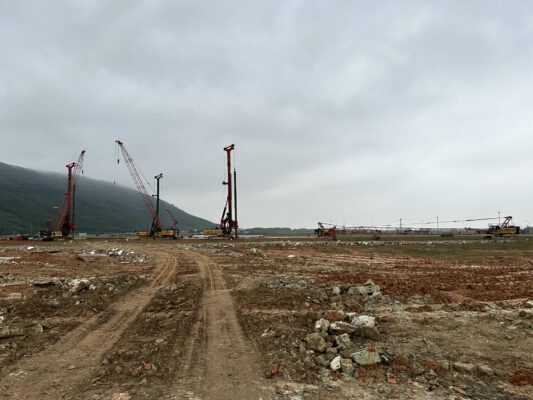 The project is using advanced and modern technology, meeting the requirements for environmental safety according to the current regulations of Vietnam and international standards. Especially, right from the commencement of the Quang Trach I Thermal Power Plant, the project management board of the Electricity 2 Project, along with the joint venture contractors and consulting units, have actively mobilized human resources, machinery, and equipment to accelerate the progress of completing the items, bringing the project to completion ahead of schedule.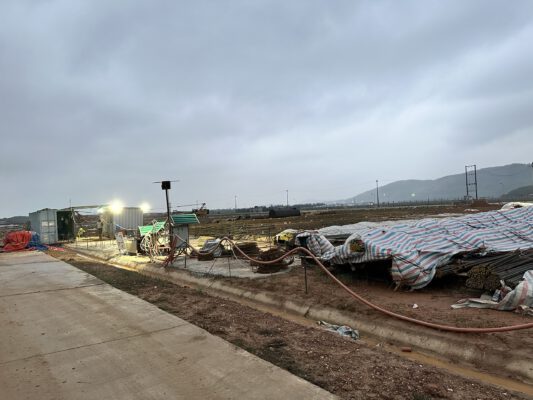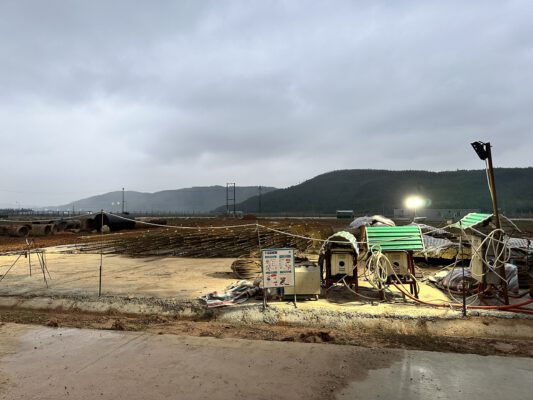 For the foundation construction of the Quang Trach I Thermal Power Plant project, Duafat Corporation has mobilized a team of experienced technical staff with high qualifications and a leading equipment system directly to survey and construct to ensure durability, solidity, and long-term endurance.
The work is carried out with the utmost concentration and effort to achieve the goal of completing the pile work for the main items such as boilers, turbines, smoke pipes, and central control houses before June 2023 and completing the foundation work in 2023.