After 2 hiatus years due to the pandemic, the "king" sports tournament – Duafat Open Cup 2022 is officially back. The season promises to be a competition among heroes on the field and a fierce competition to bring glory to their team.
On September 30th afternoon, the Press Conference & Draw for the 2022 DuaFat Open Cup football tournament took place at the headquarters of Dua Fat Group Joint Stock Company. The Conference has the participation of the company's Board of Directors, and the organizers of the tournament together with 15 team representatives.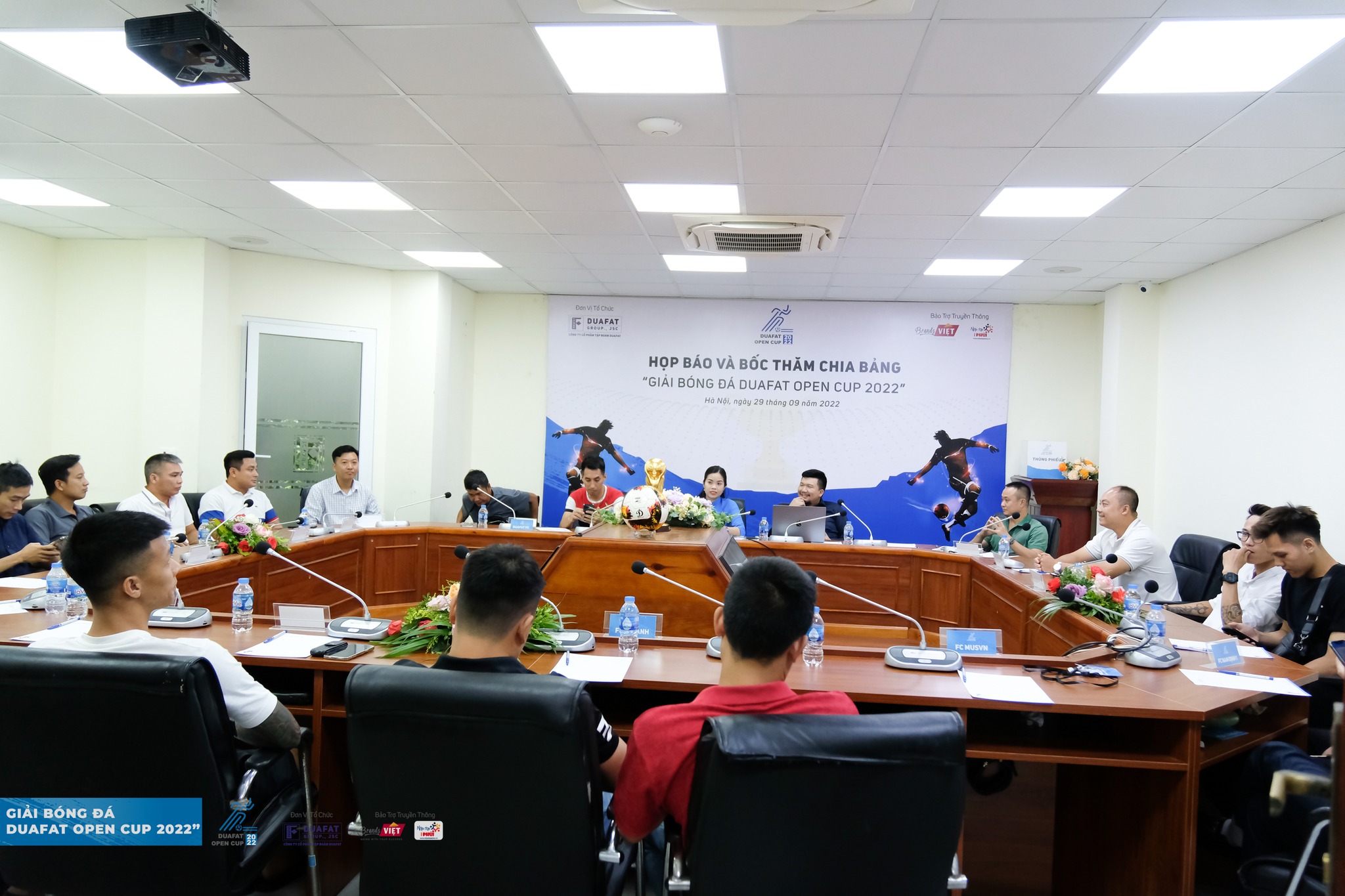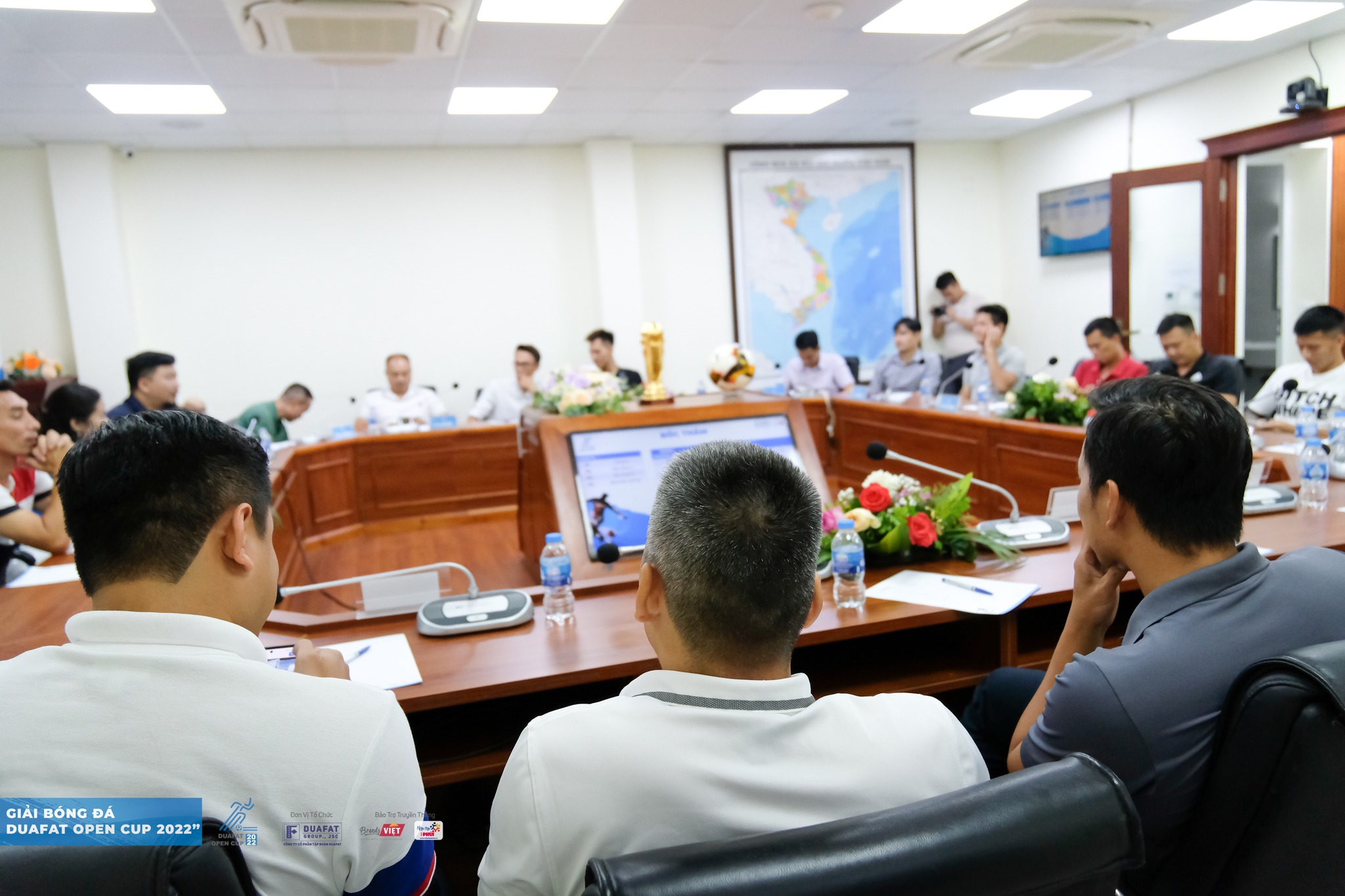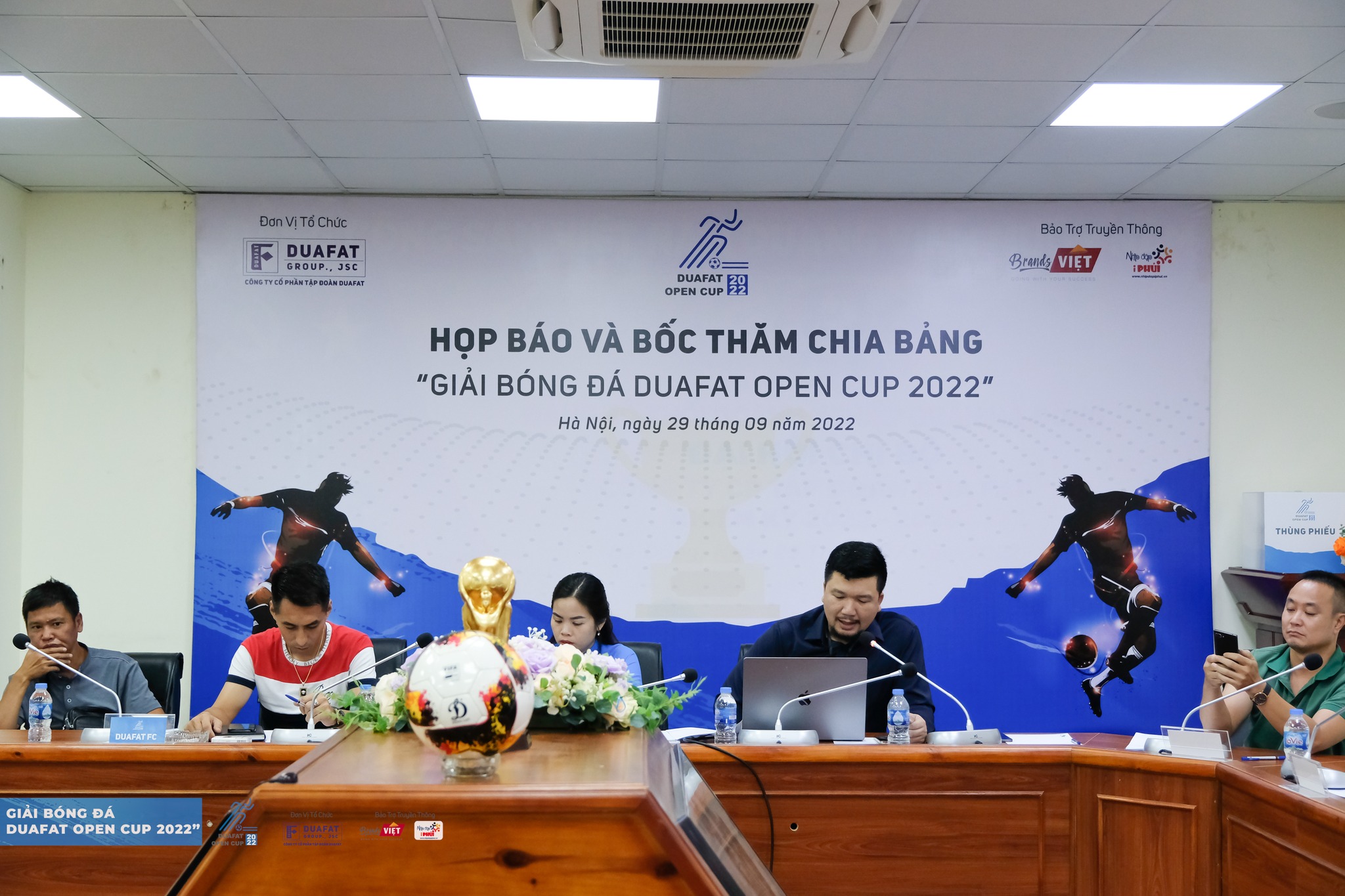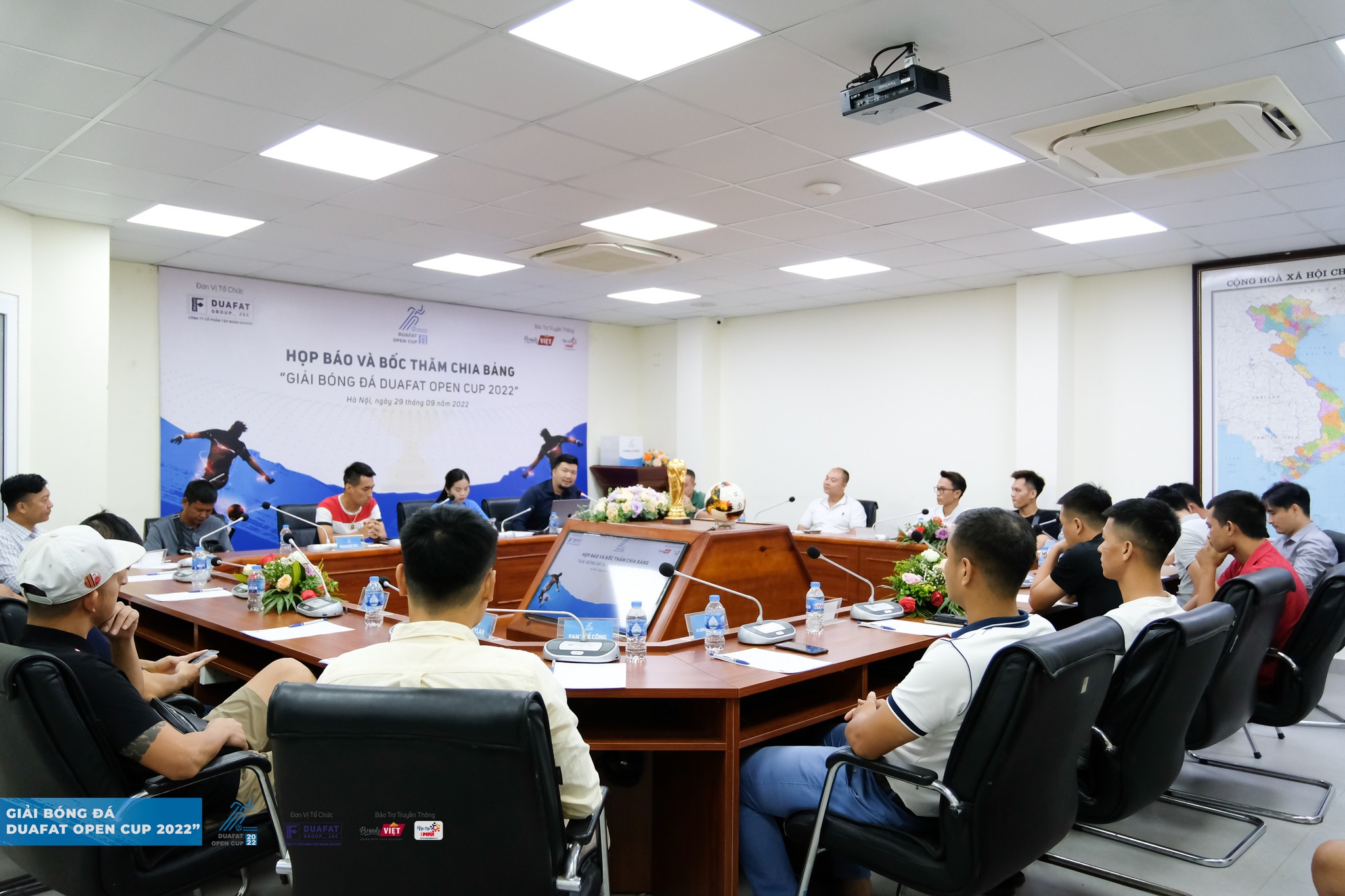 According to the organizers, Duafat Open Cup 2022 is the successor to the competitive spirit and thrilling environment of past seasons. Moreover, the tournament differentiates with many additional variations and regulation changes to make the competition more professional – the most appealing playground of the football movement.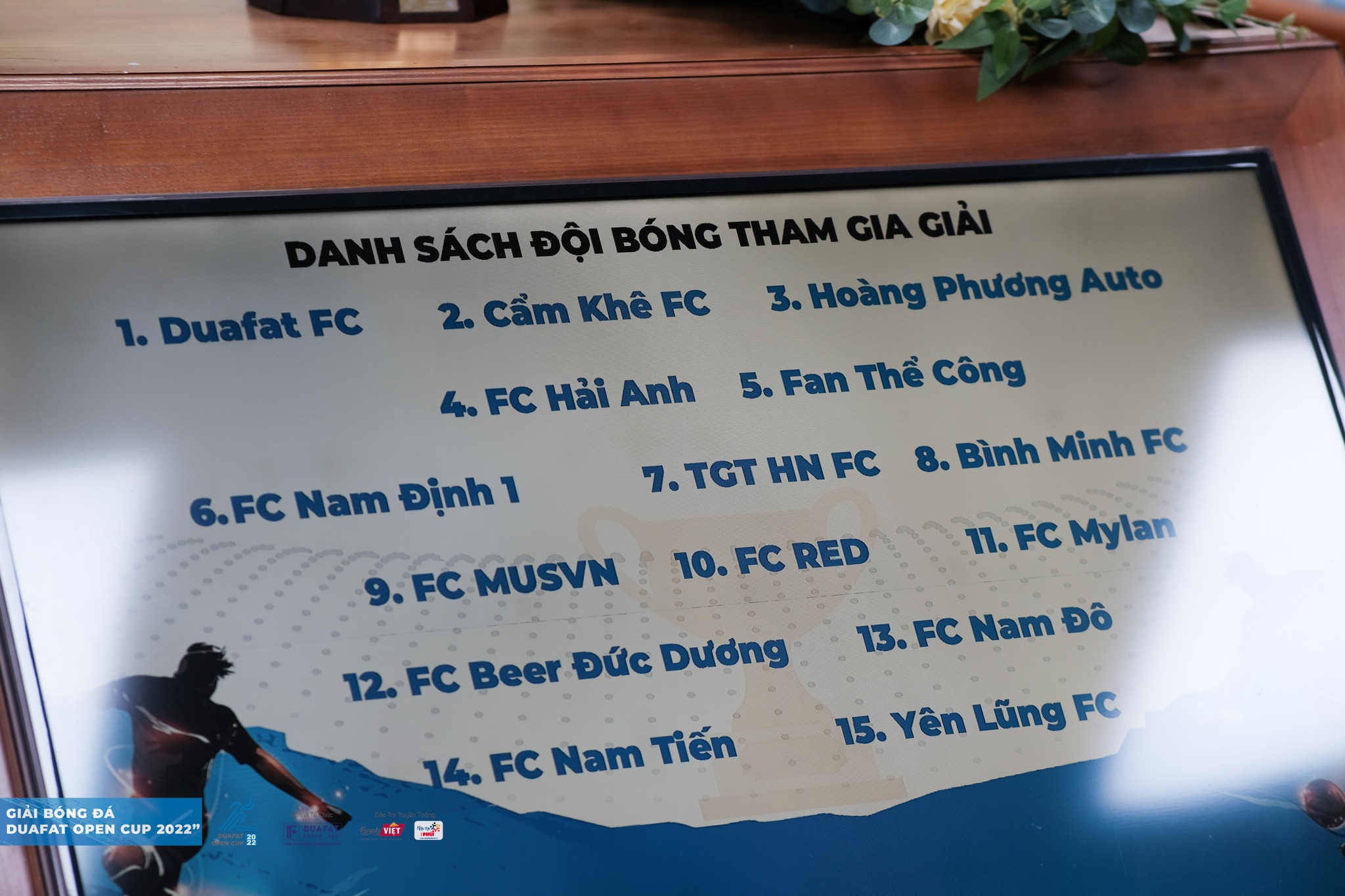 At the Press Conference and Group Draw, the organizers answered all questions and listened to the wishes of the teams. Therefore, the competition comes to an agreed consensus as a premise for a united and successful season.
The participating teams in the DuaFat Open Cup 2022 were randomly divided into 3 groups. The results of the draw and division of the table brought a lot of surprises to the teams when the heavyweights "rivals" for the championship were evenly distributed among the tables.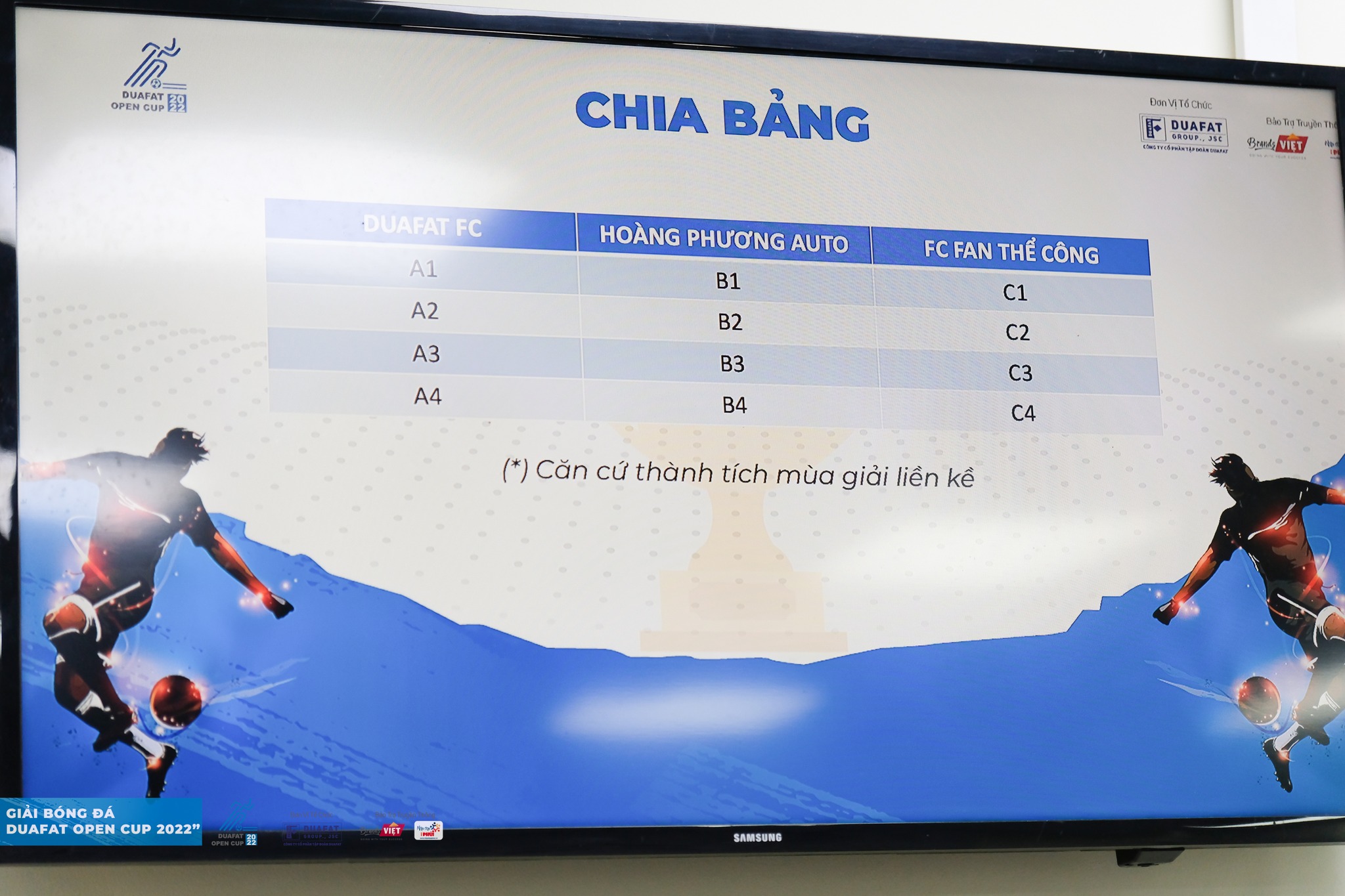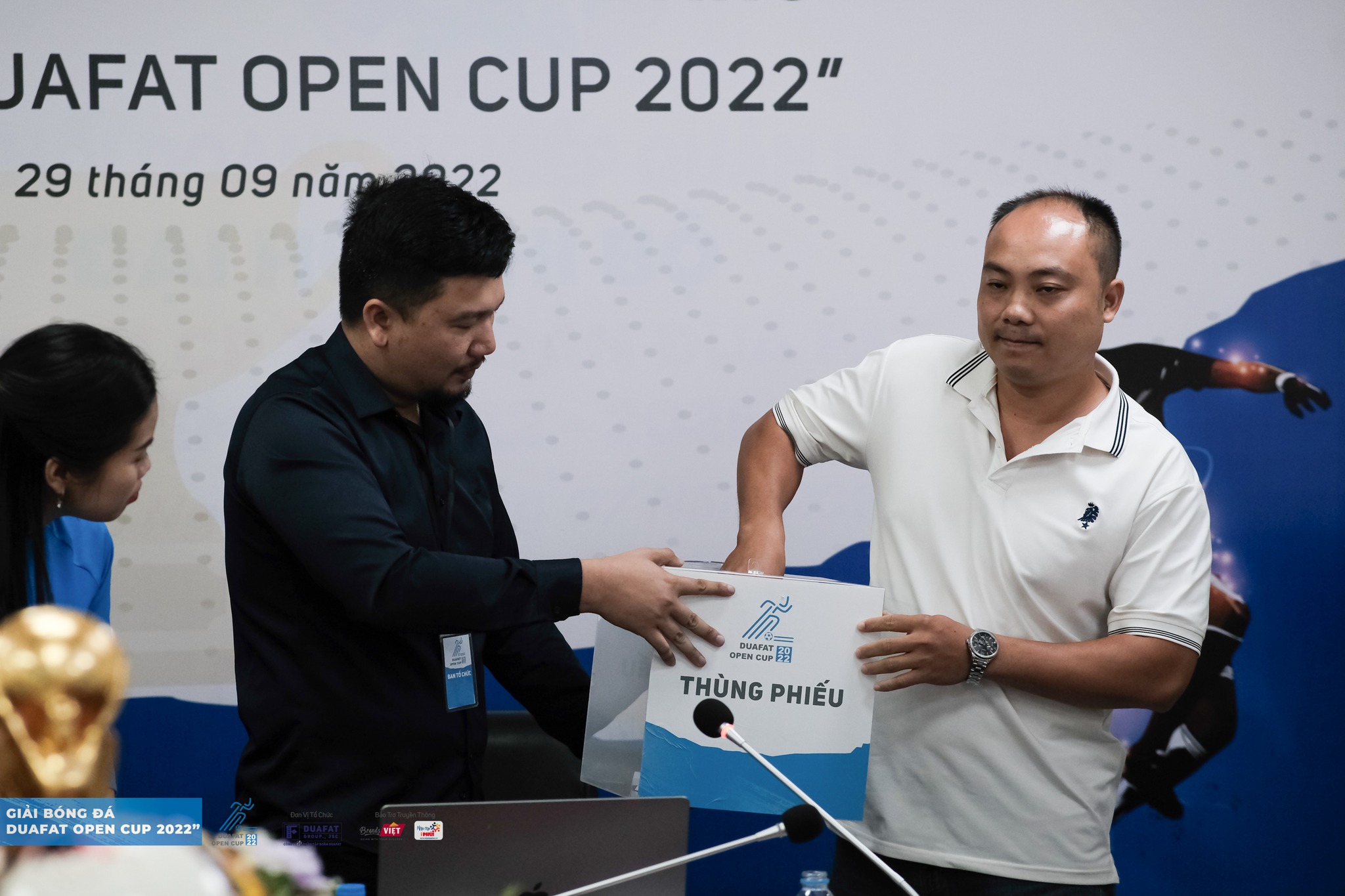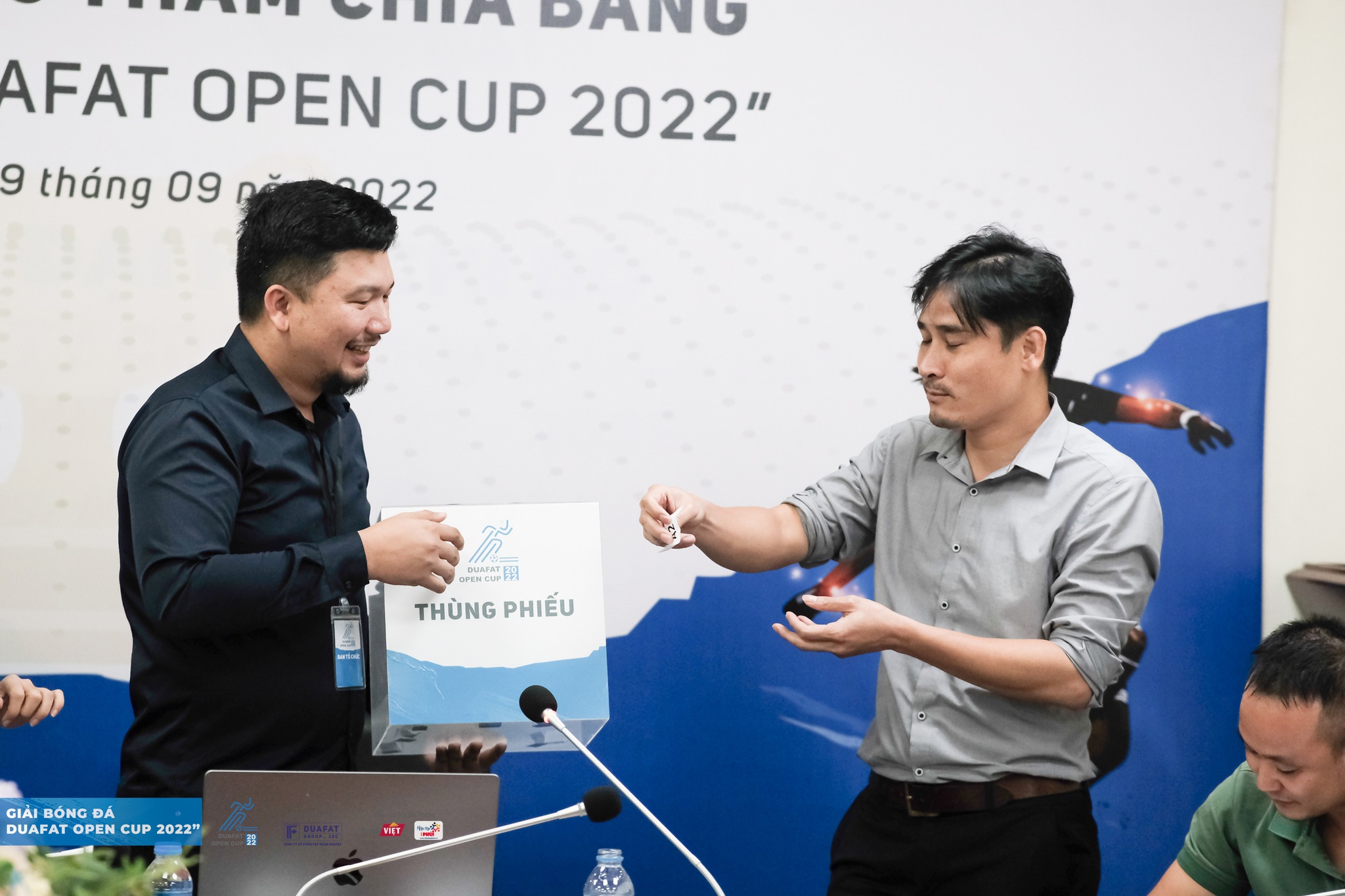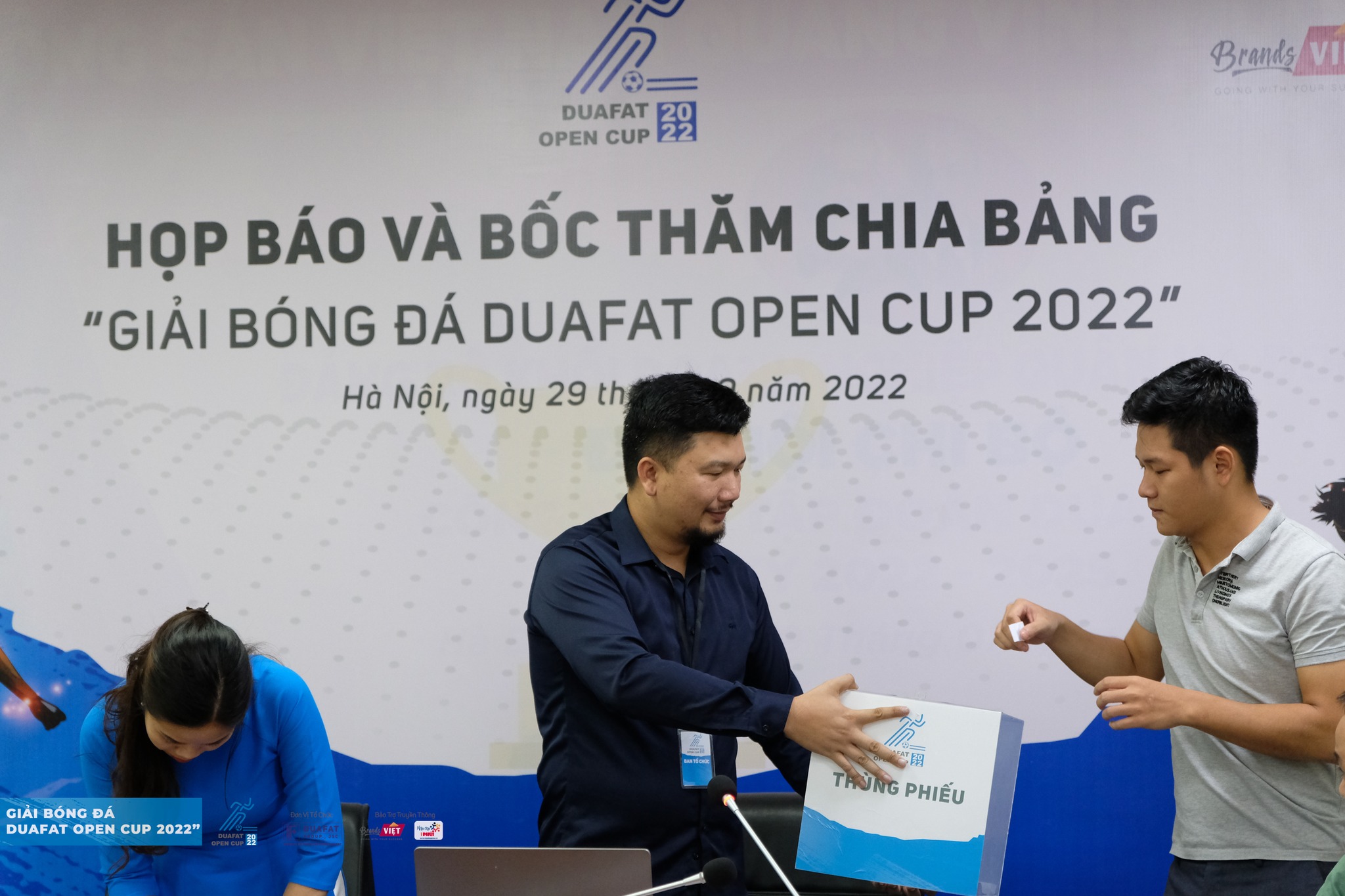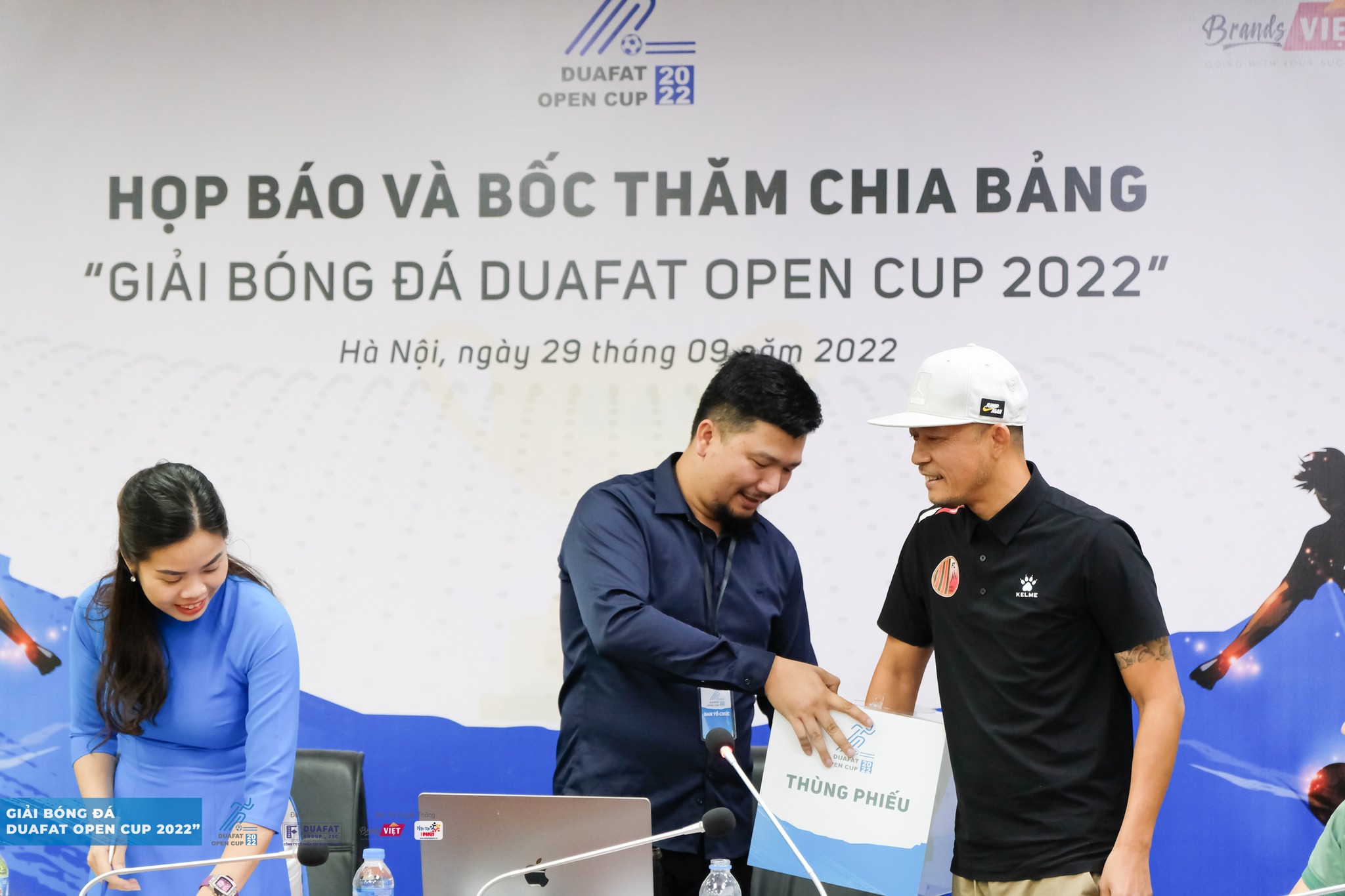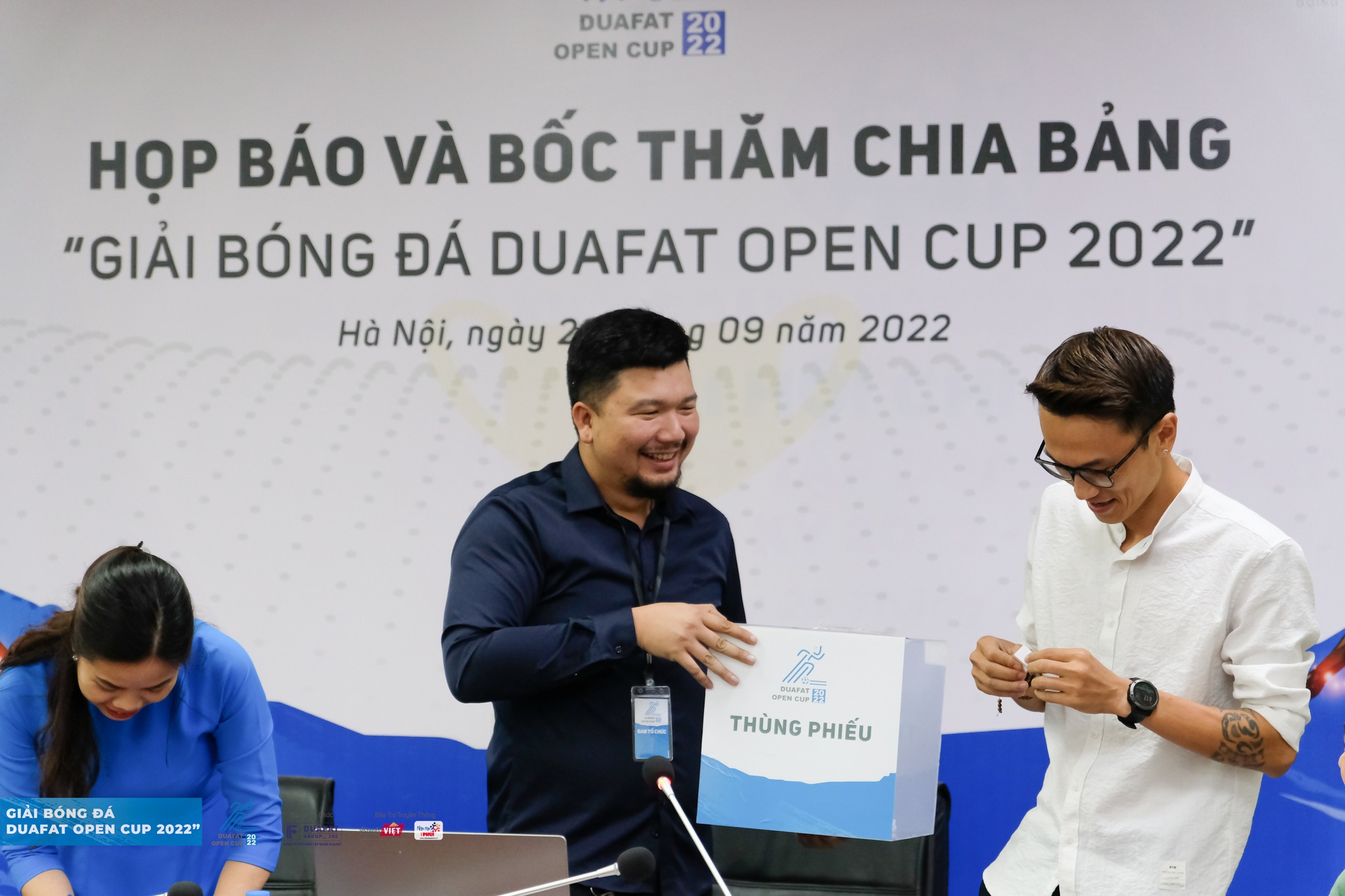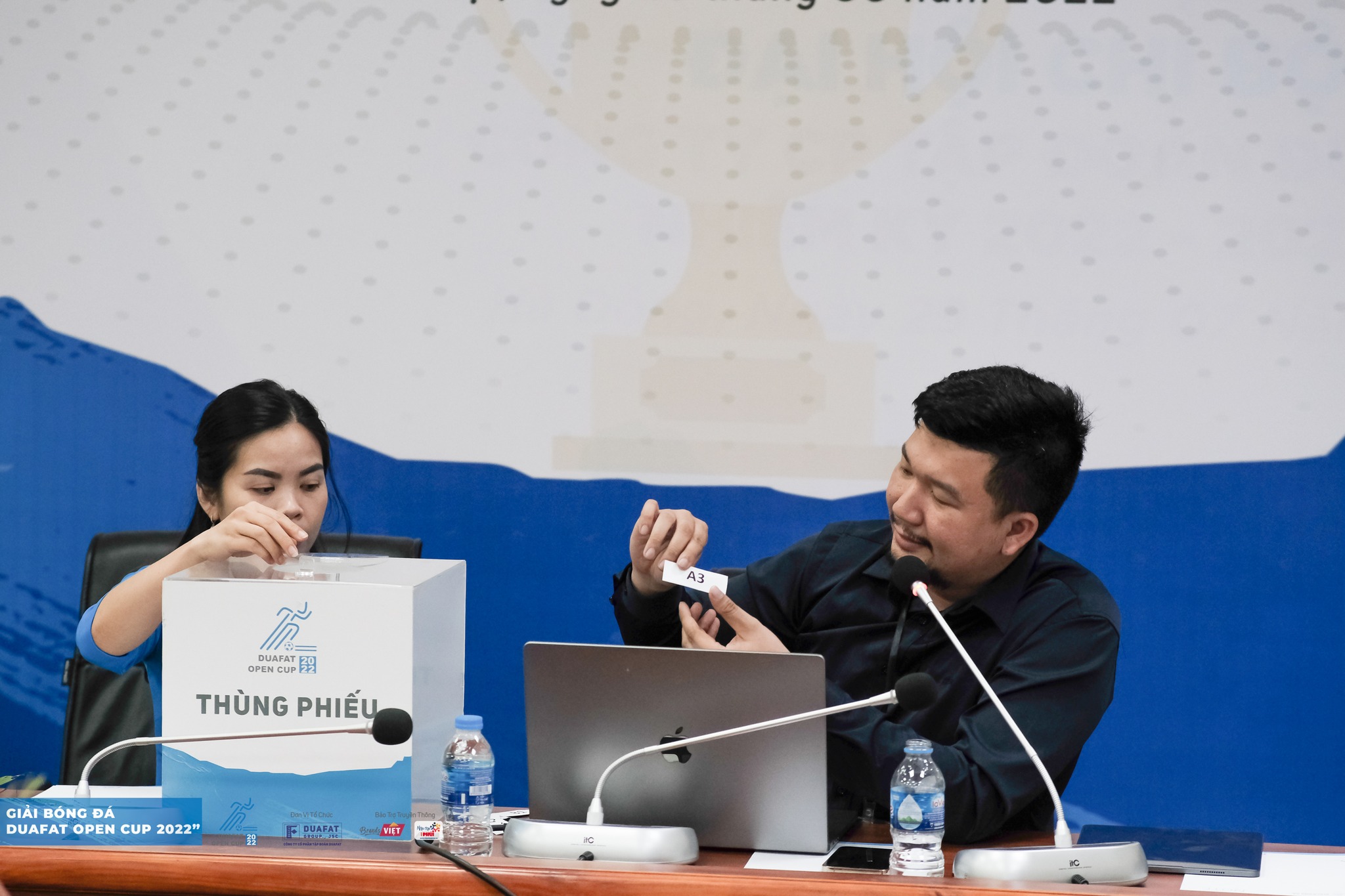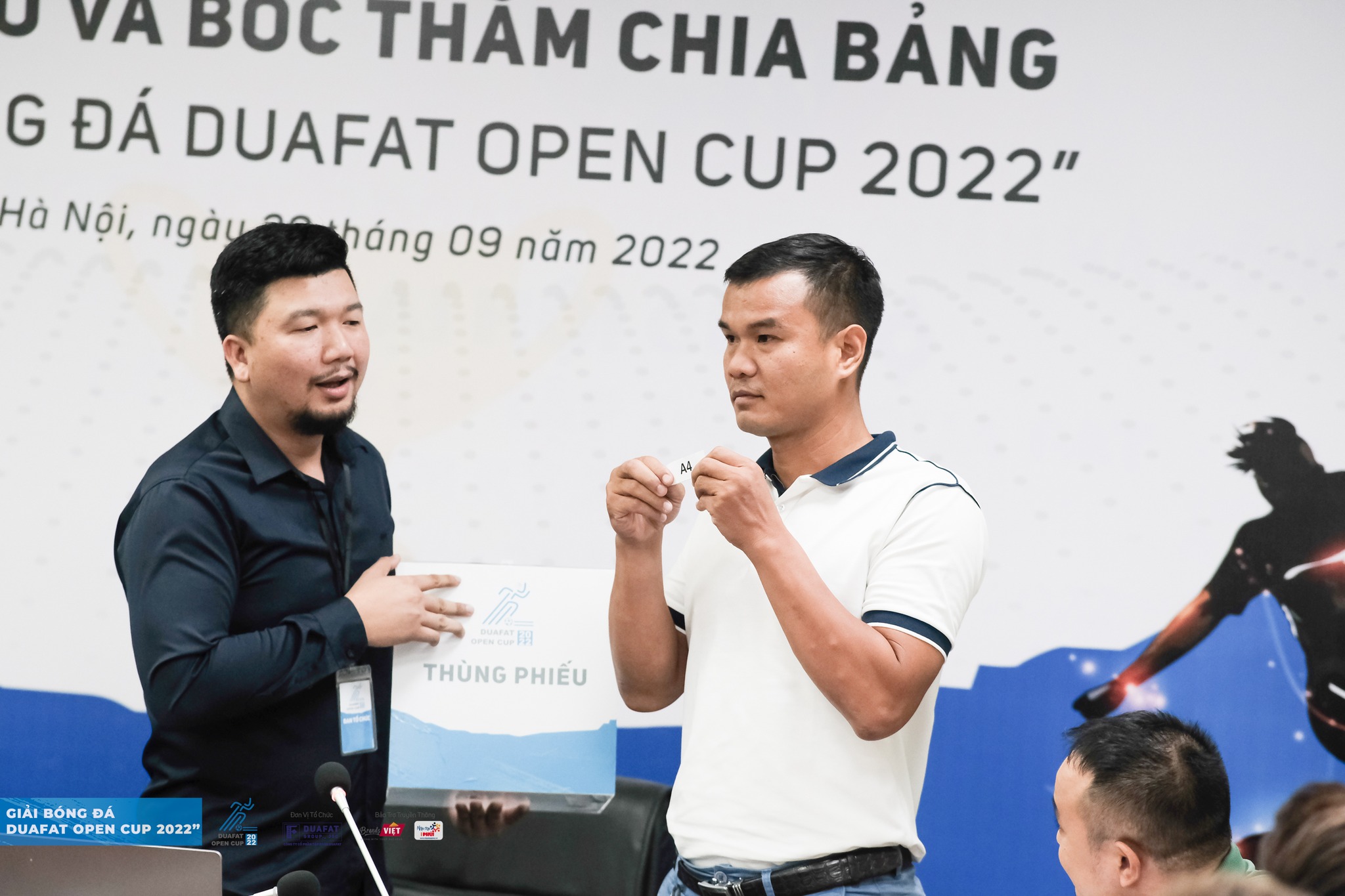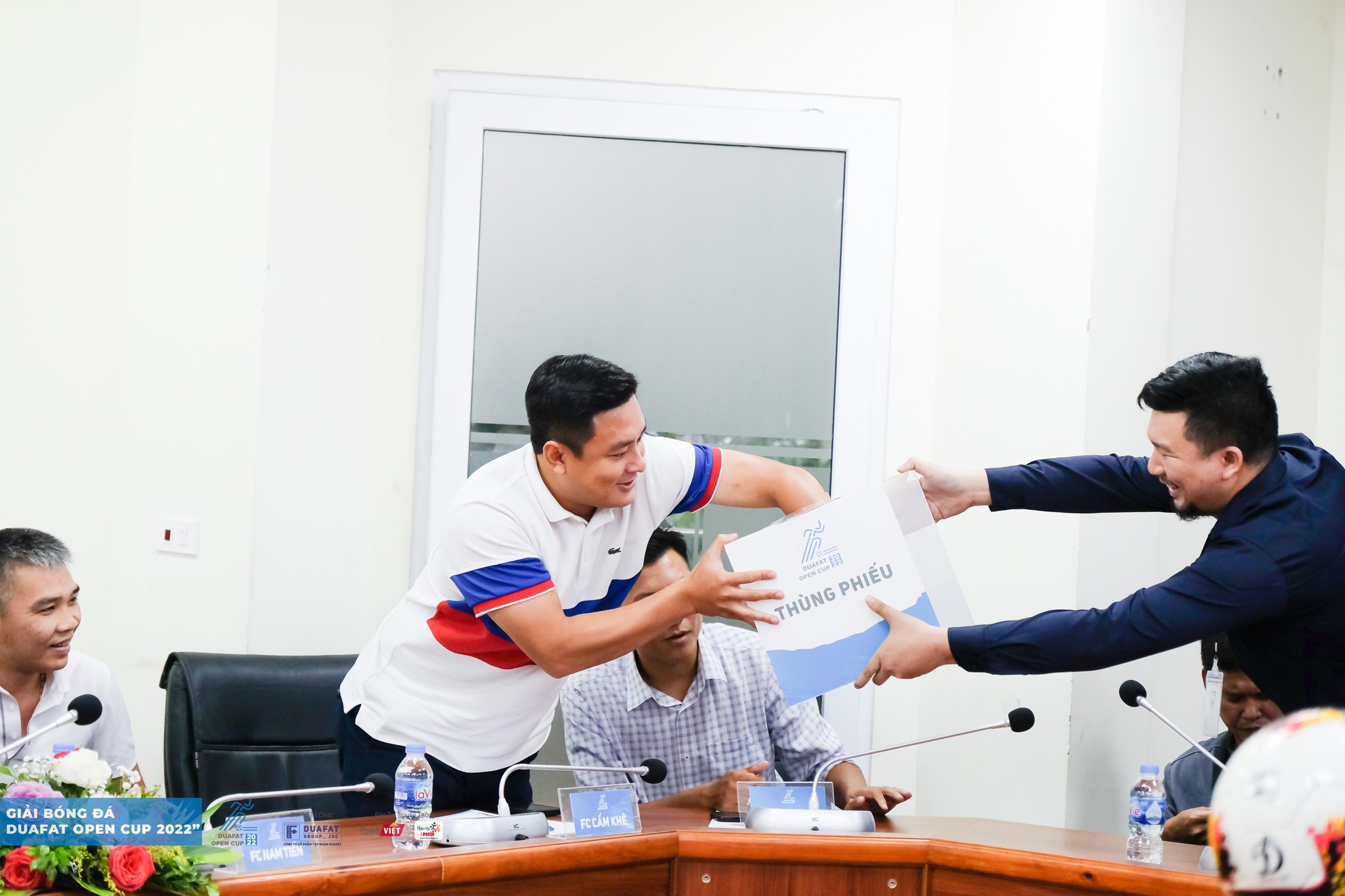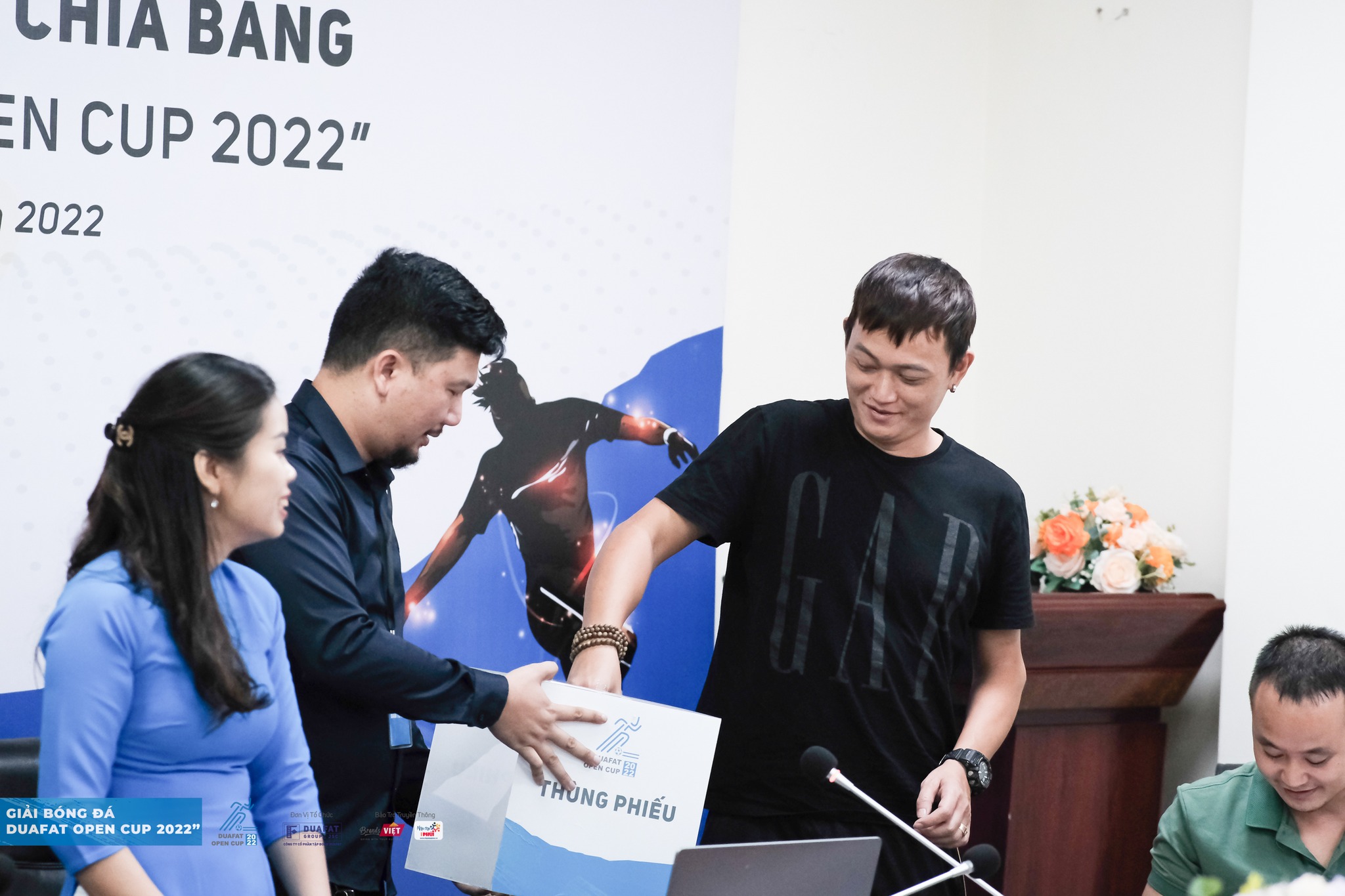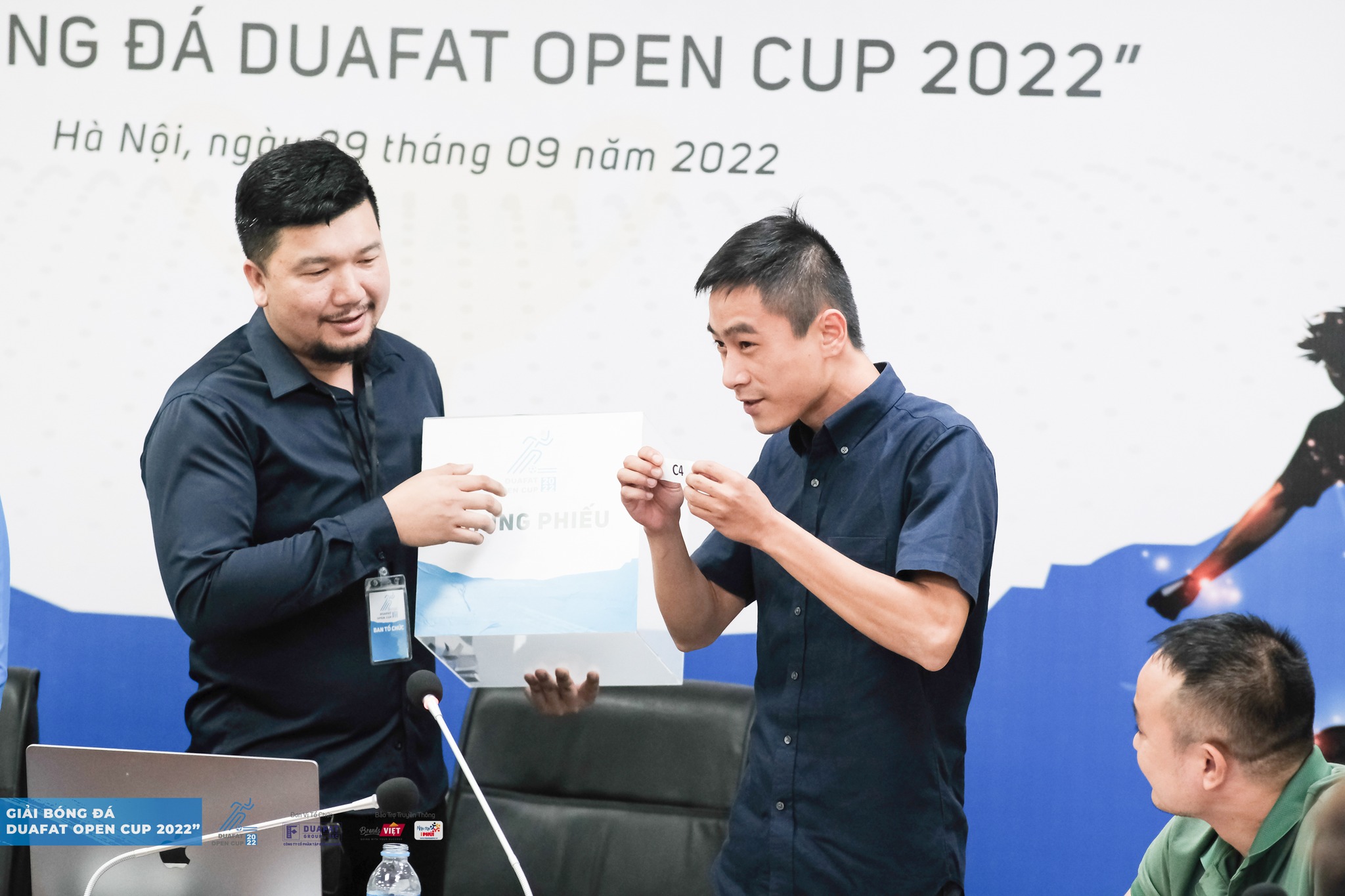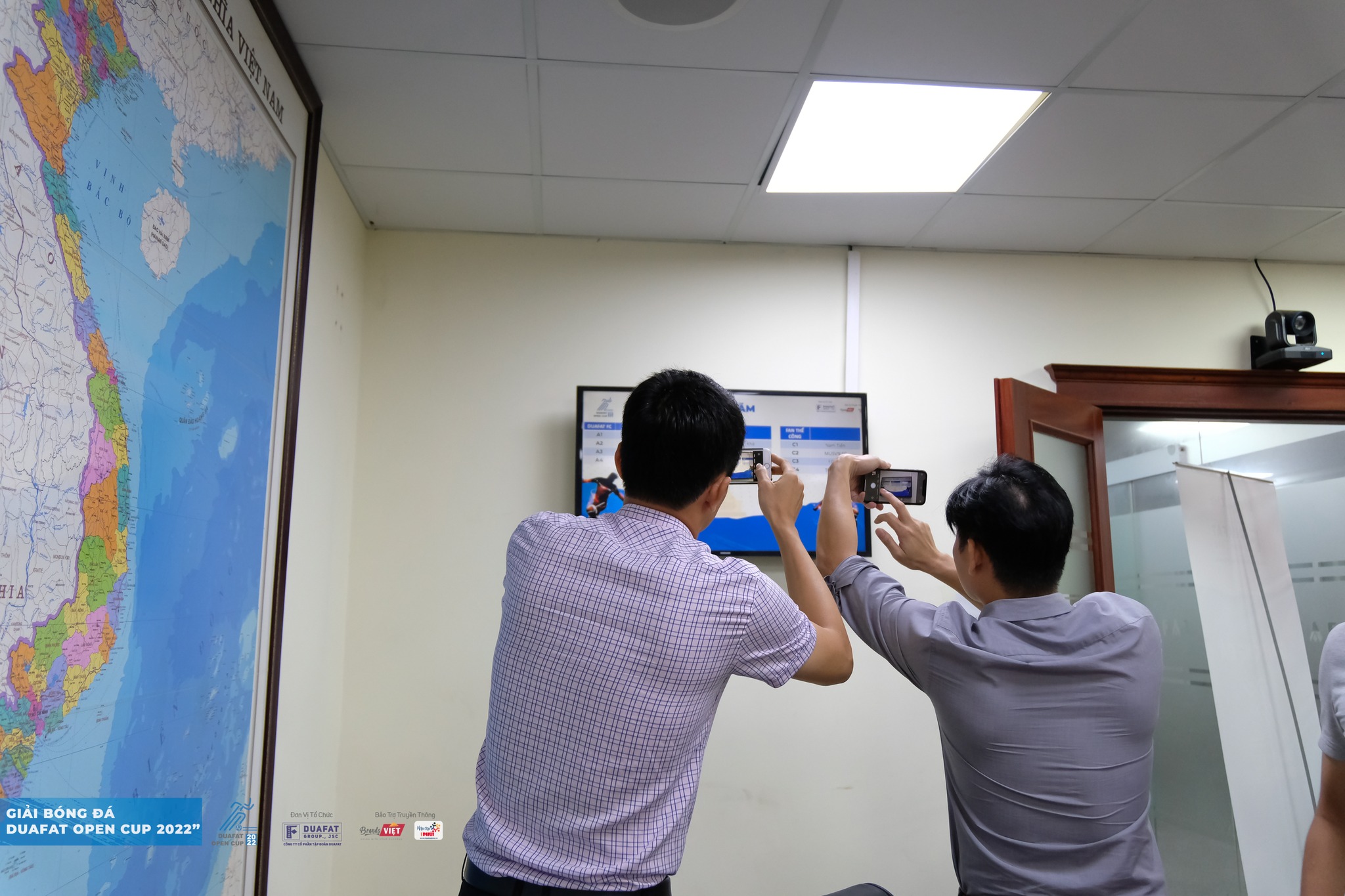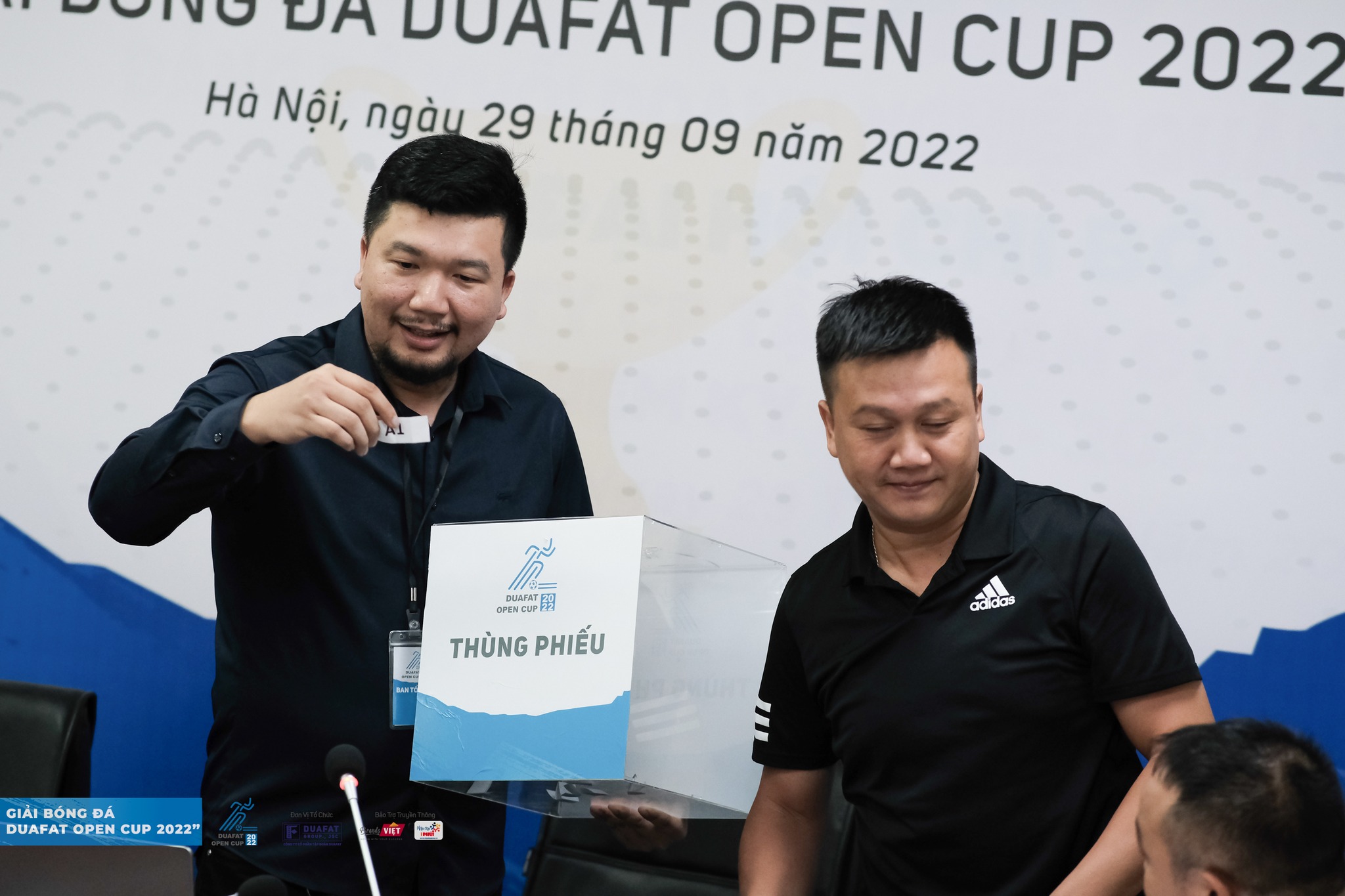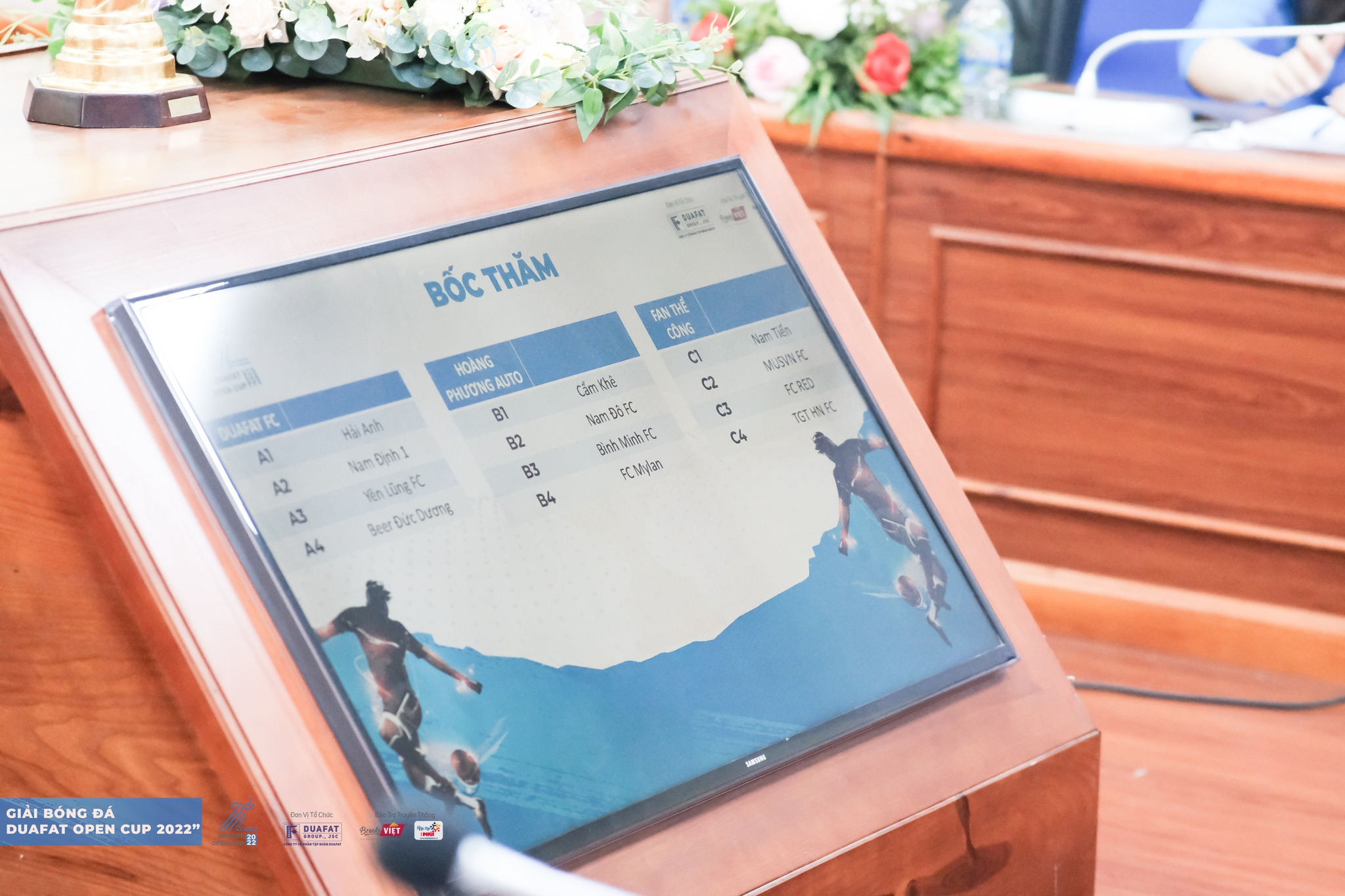 The press conference & Draw for the 2022 DuaFat Open Cup football tournament ended successfully, the teams are very ready for the journey to become the champion of this season.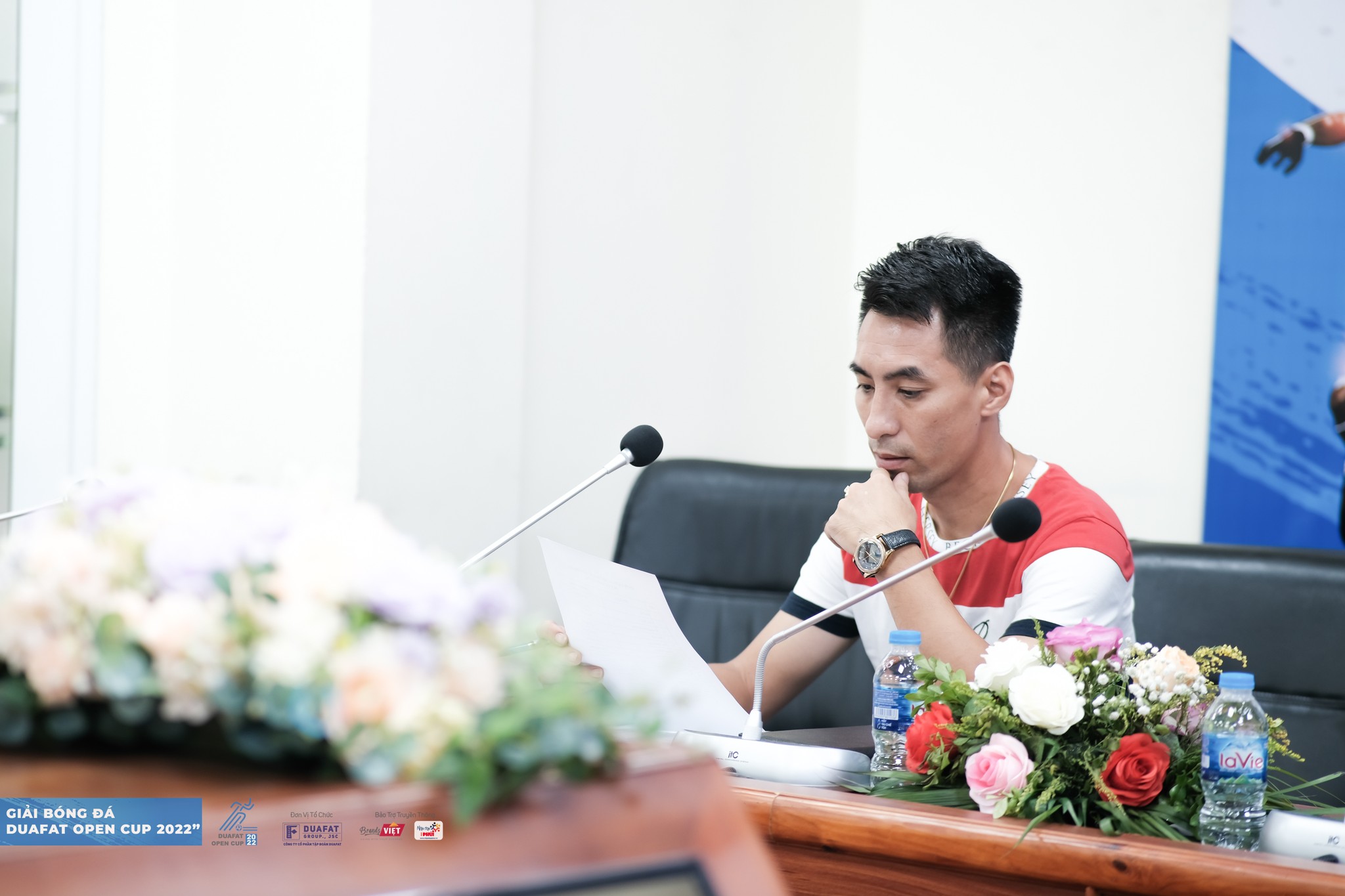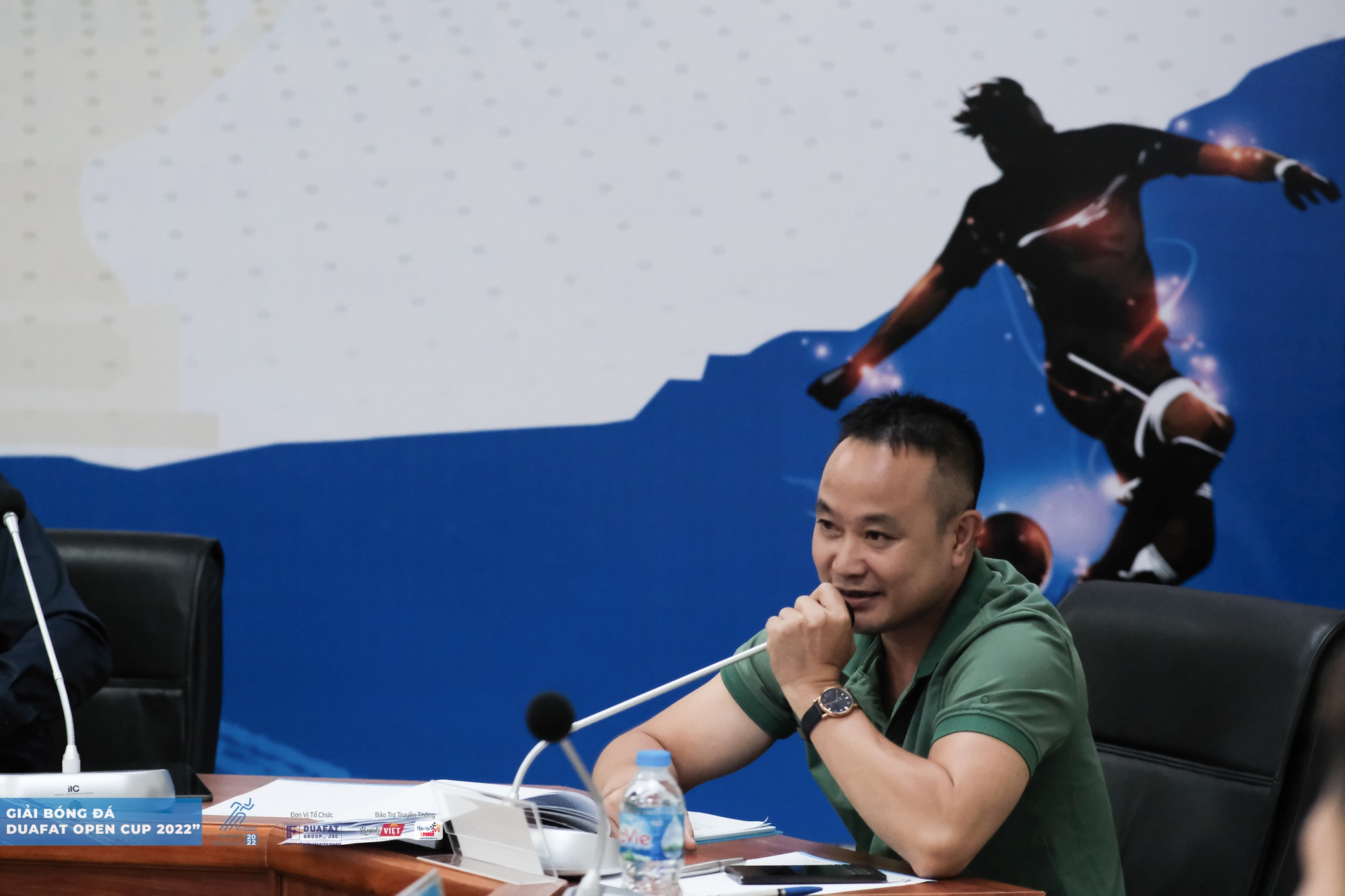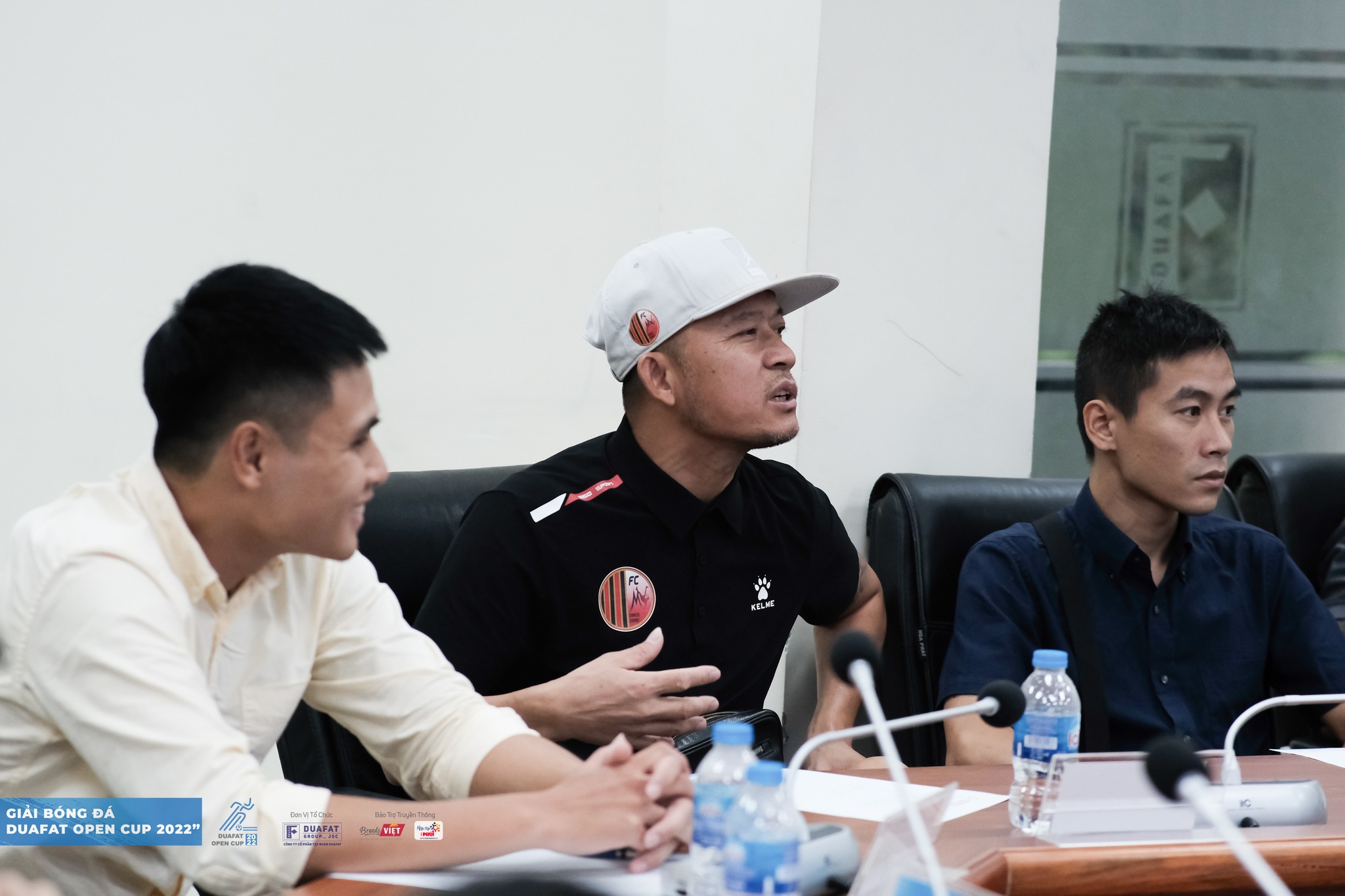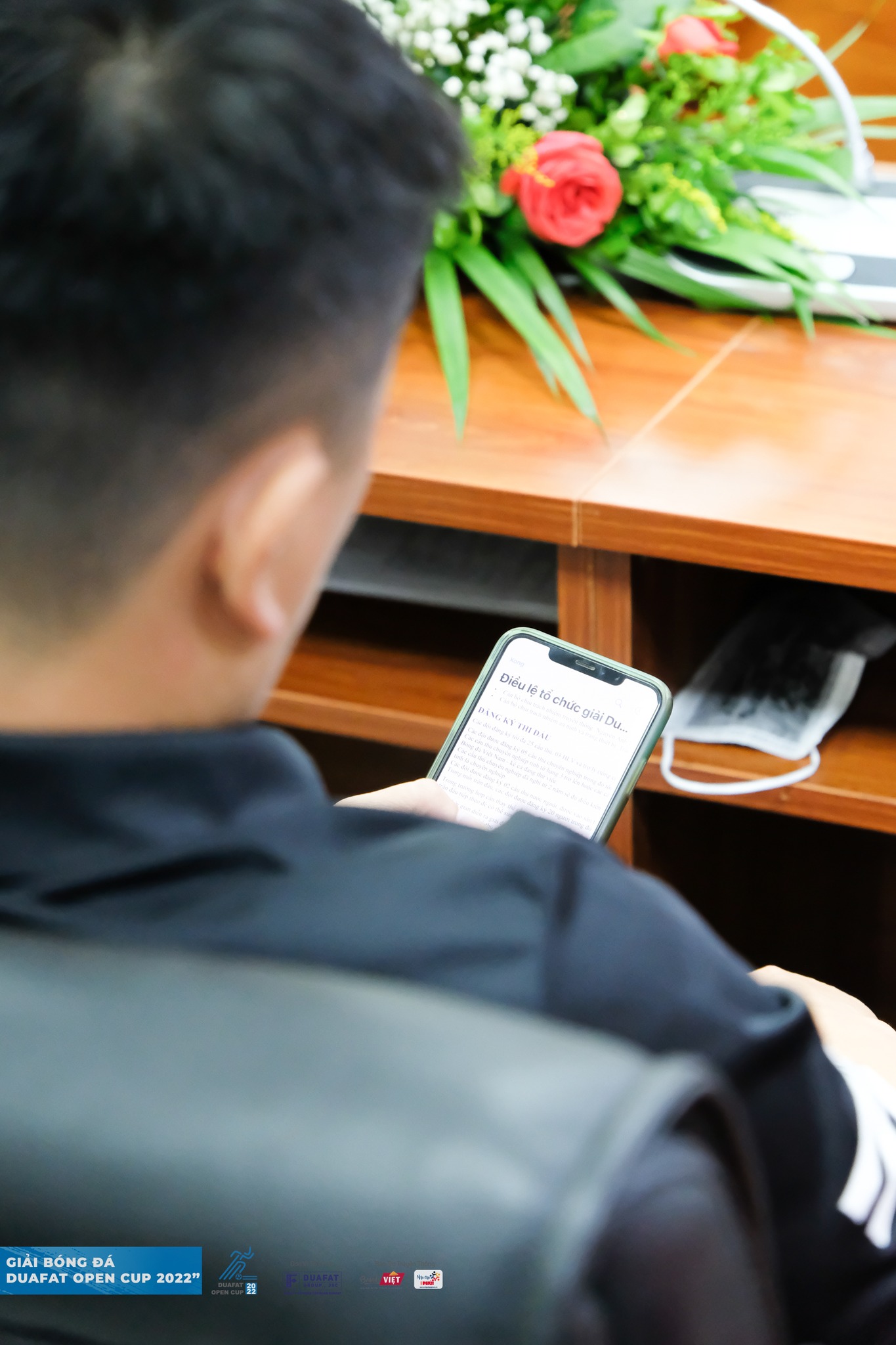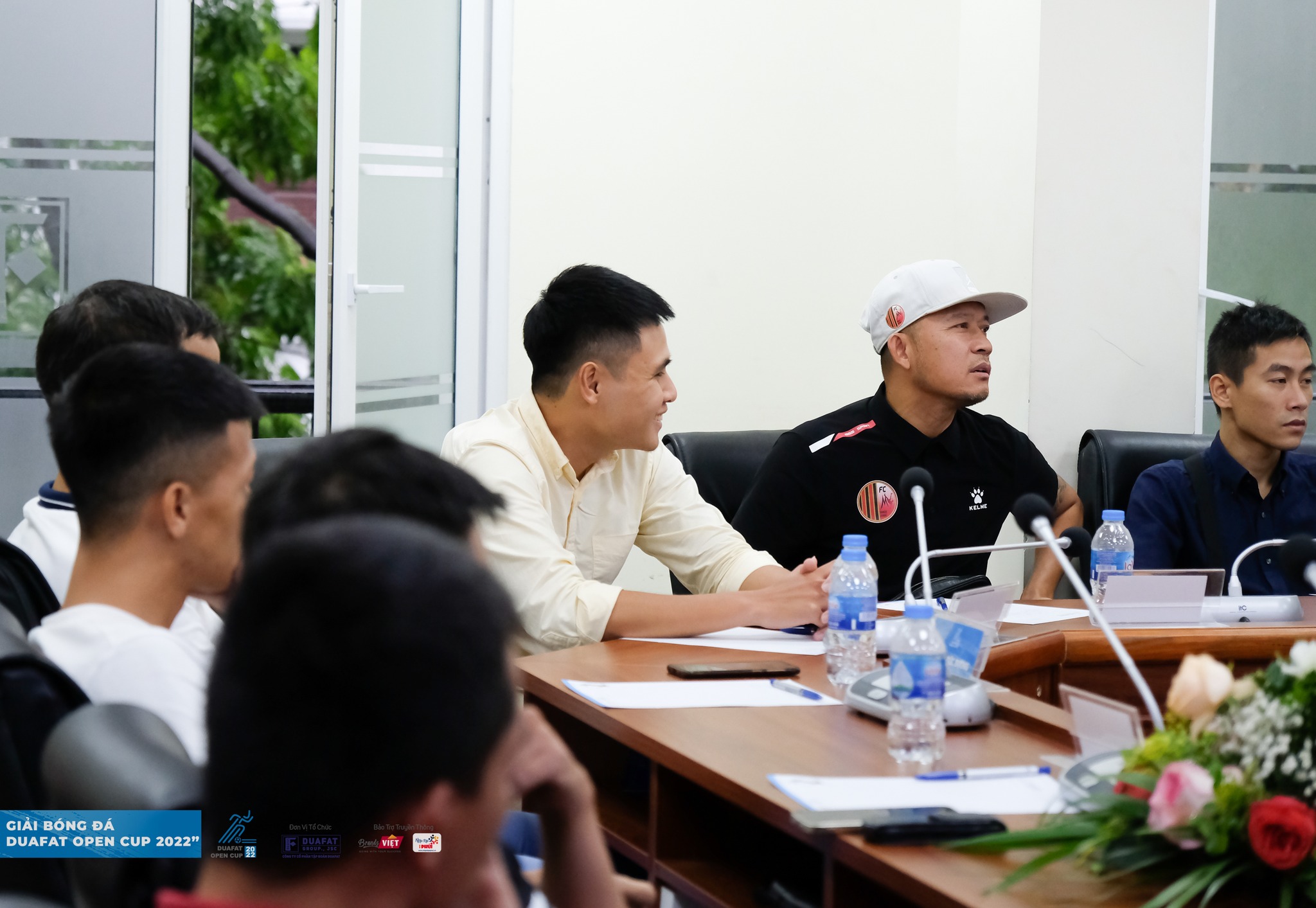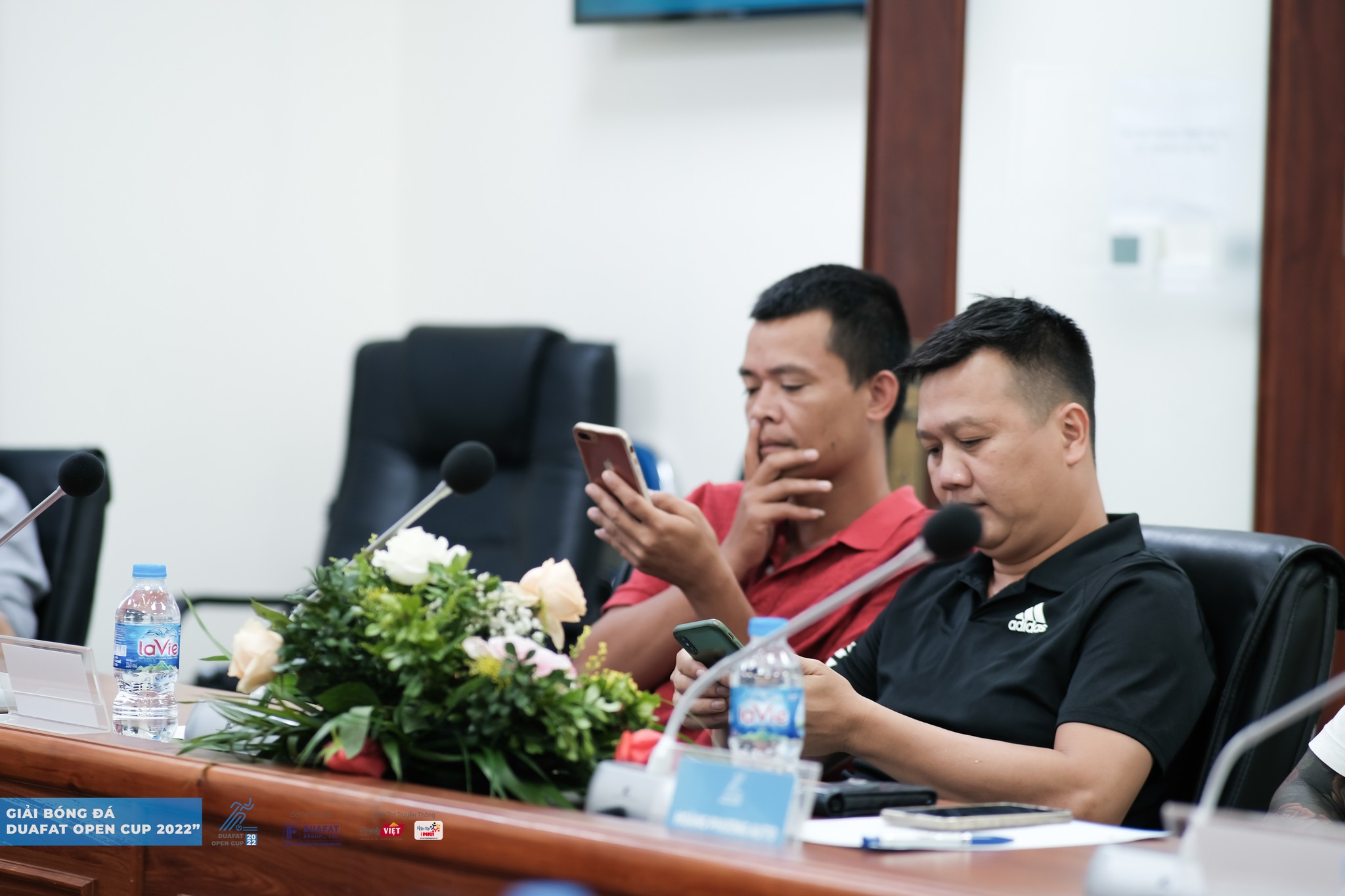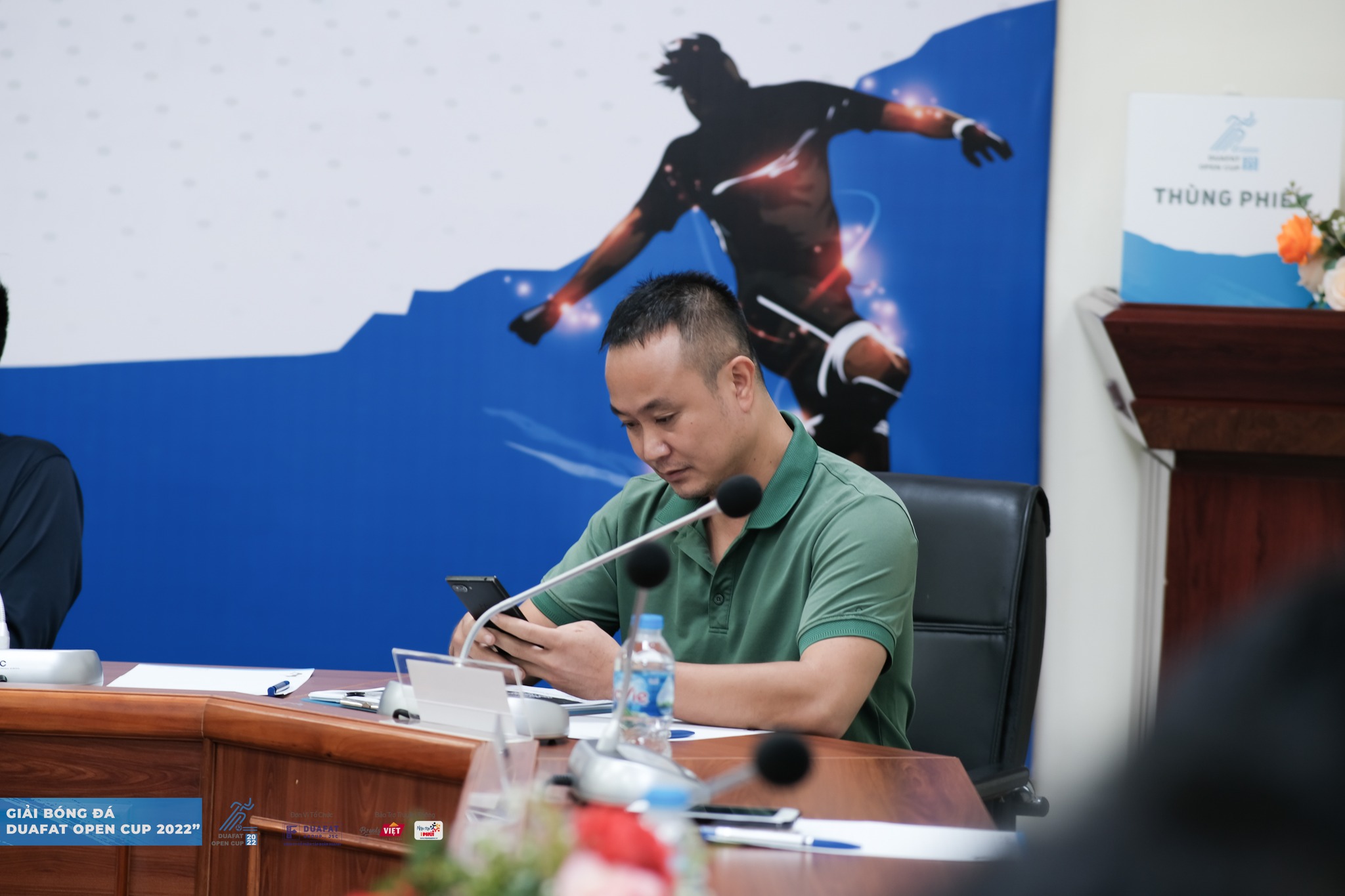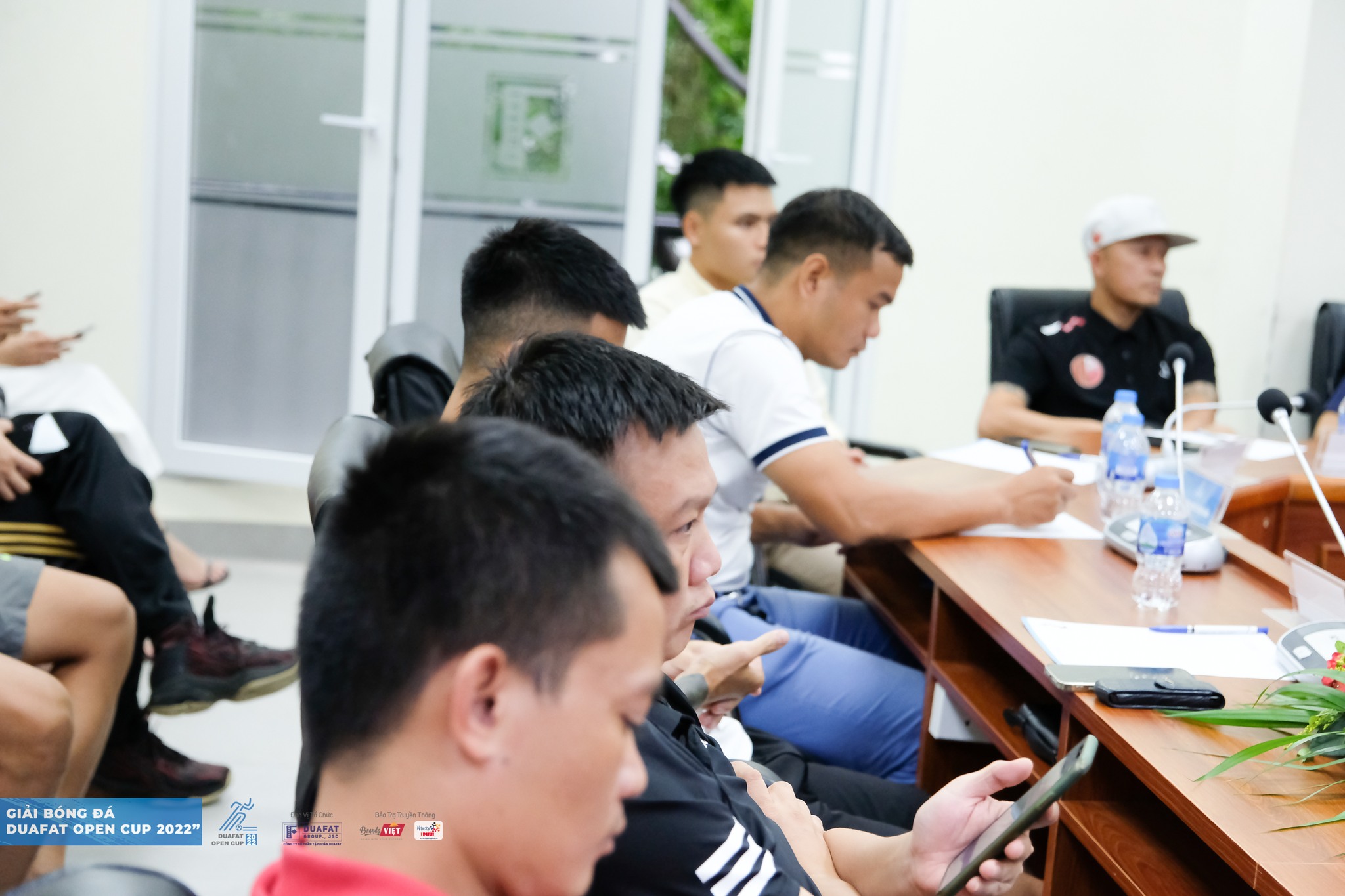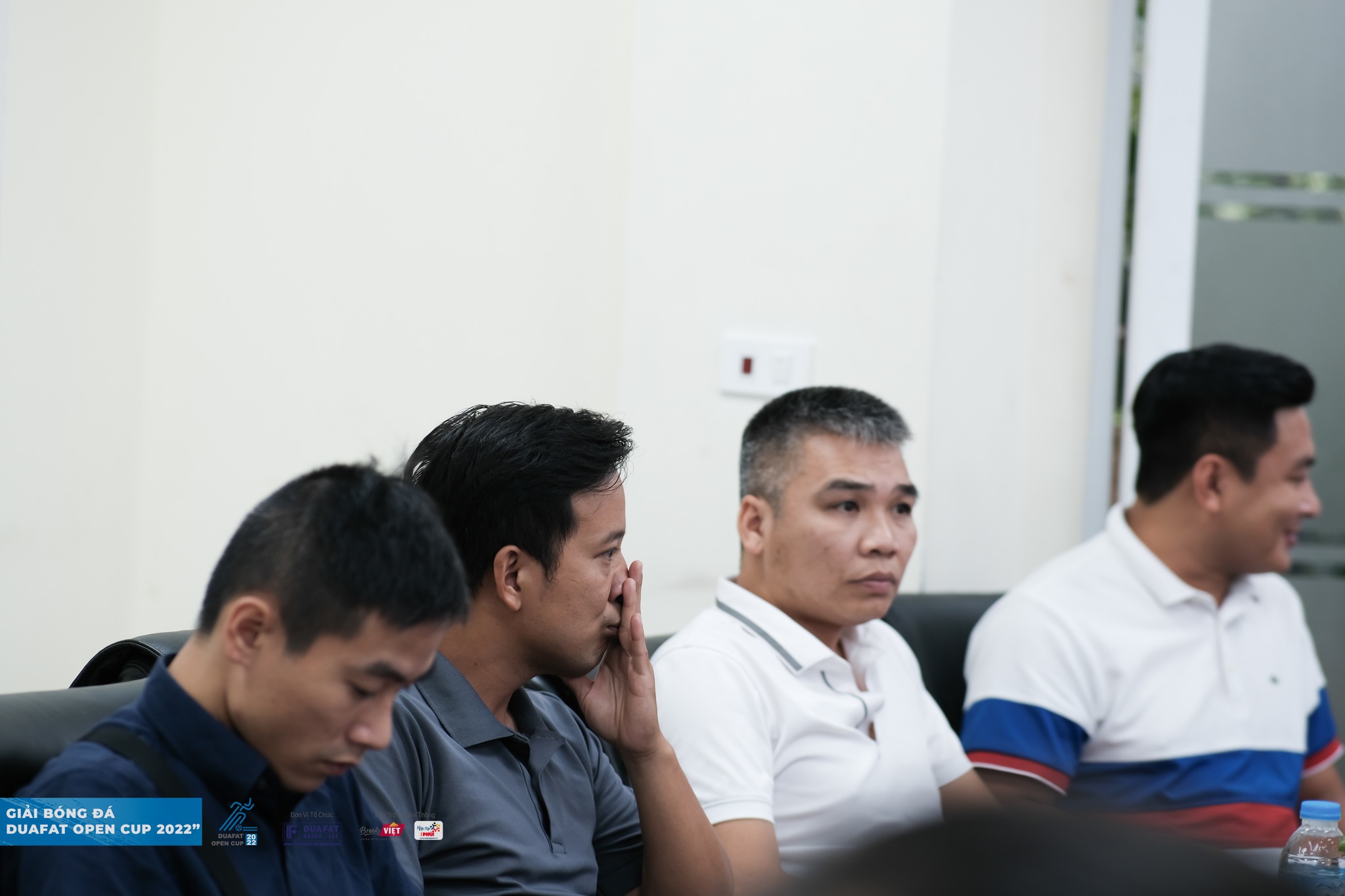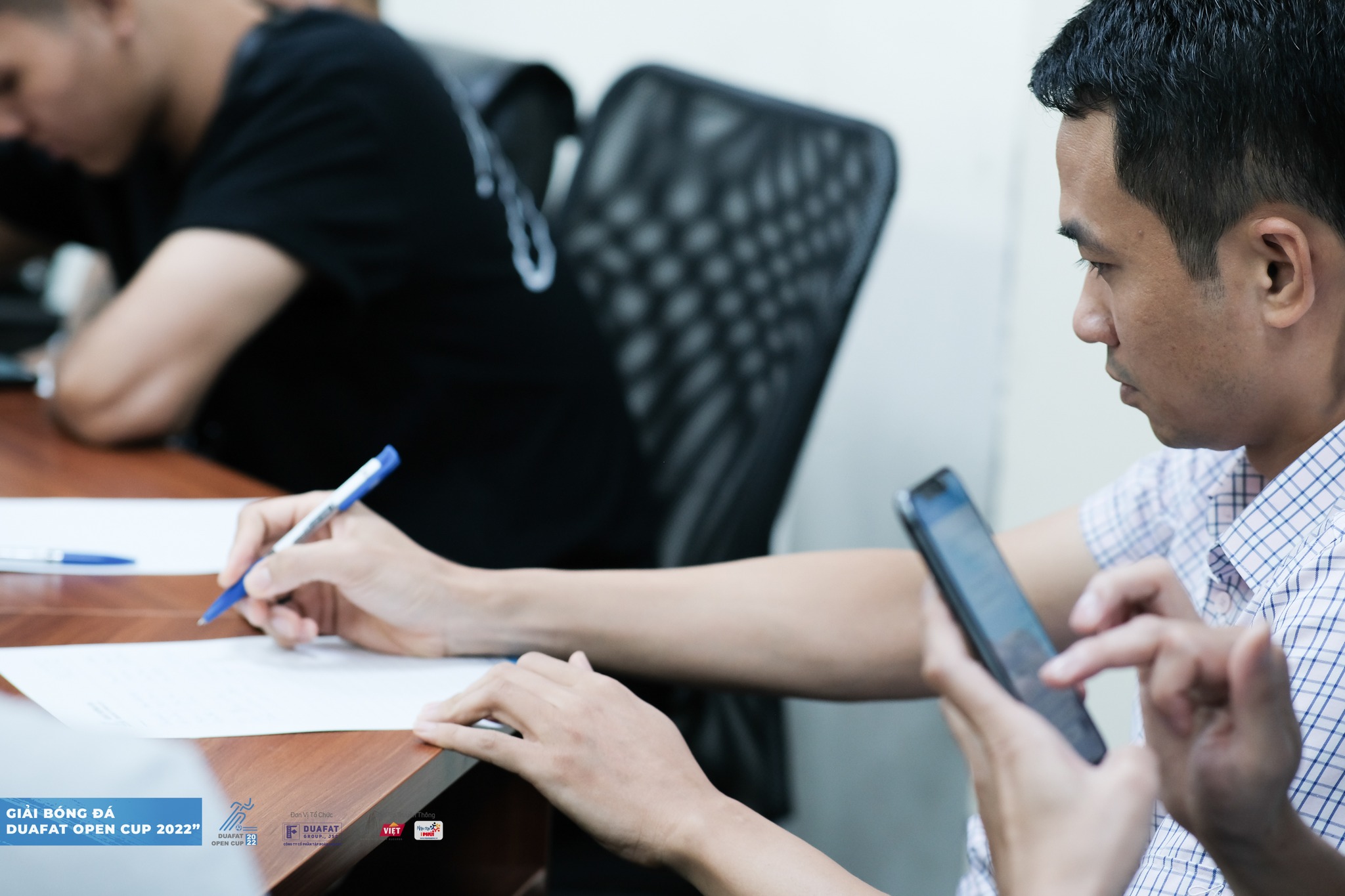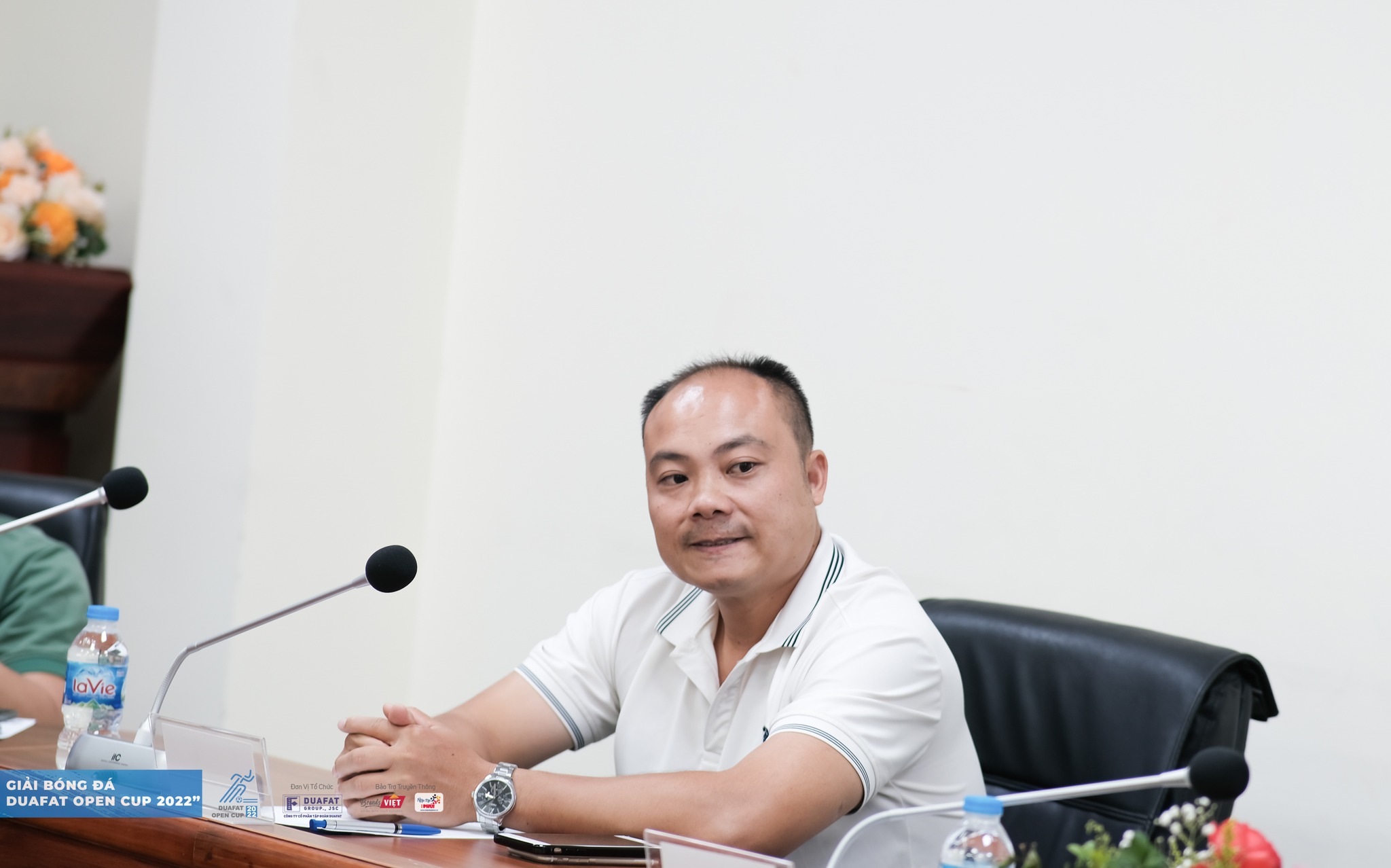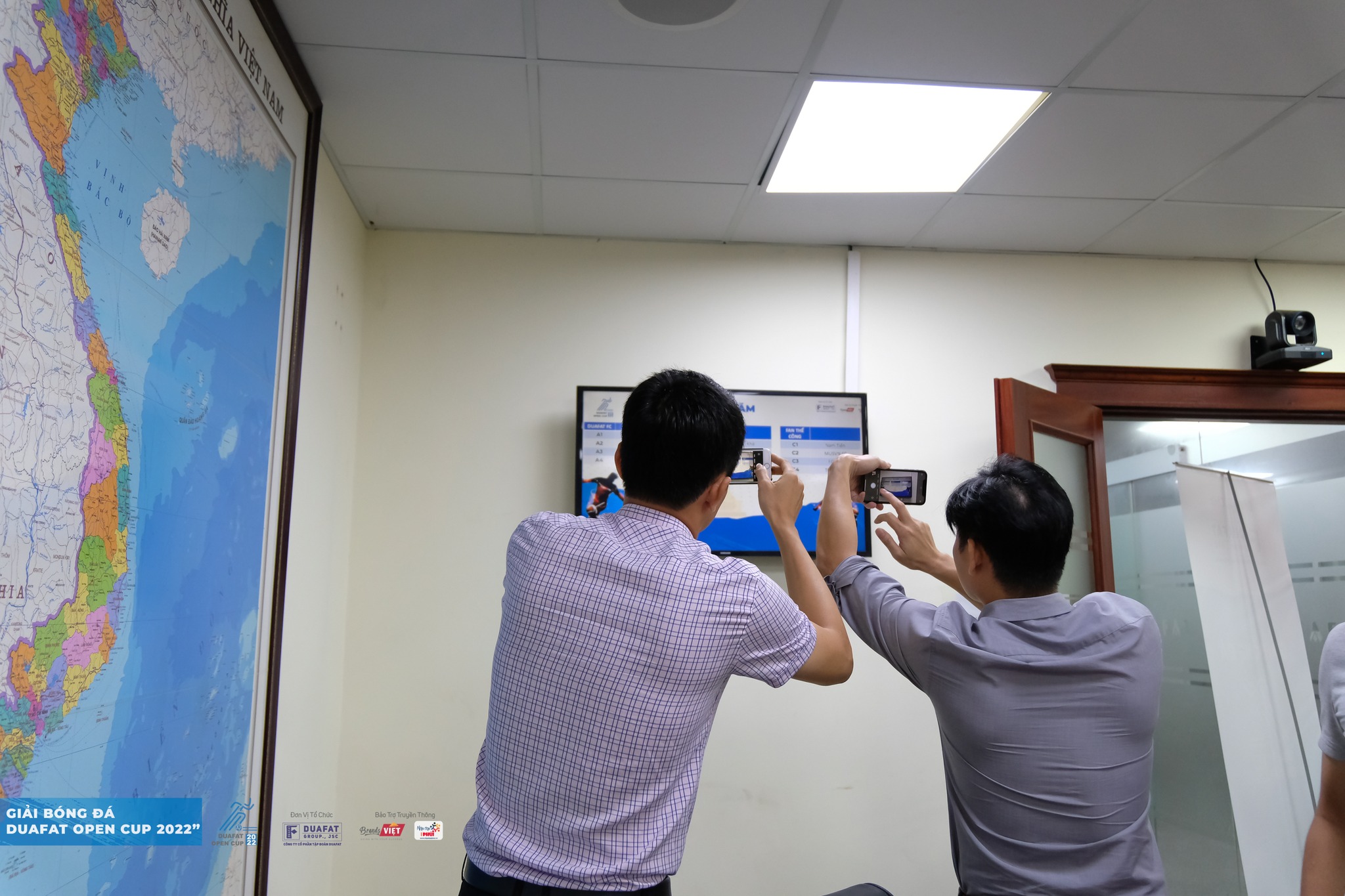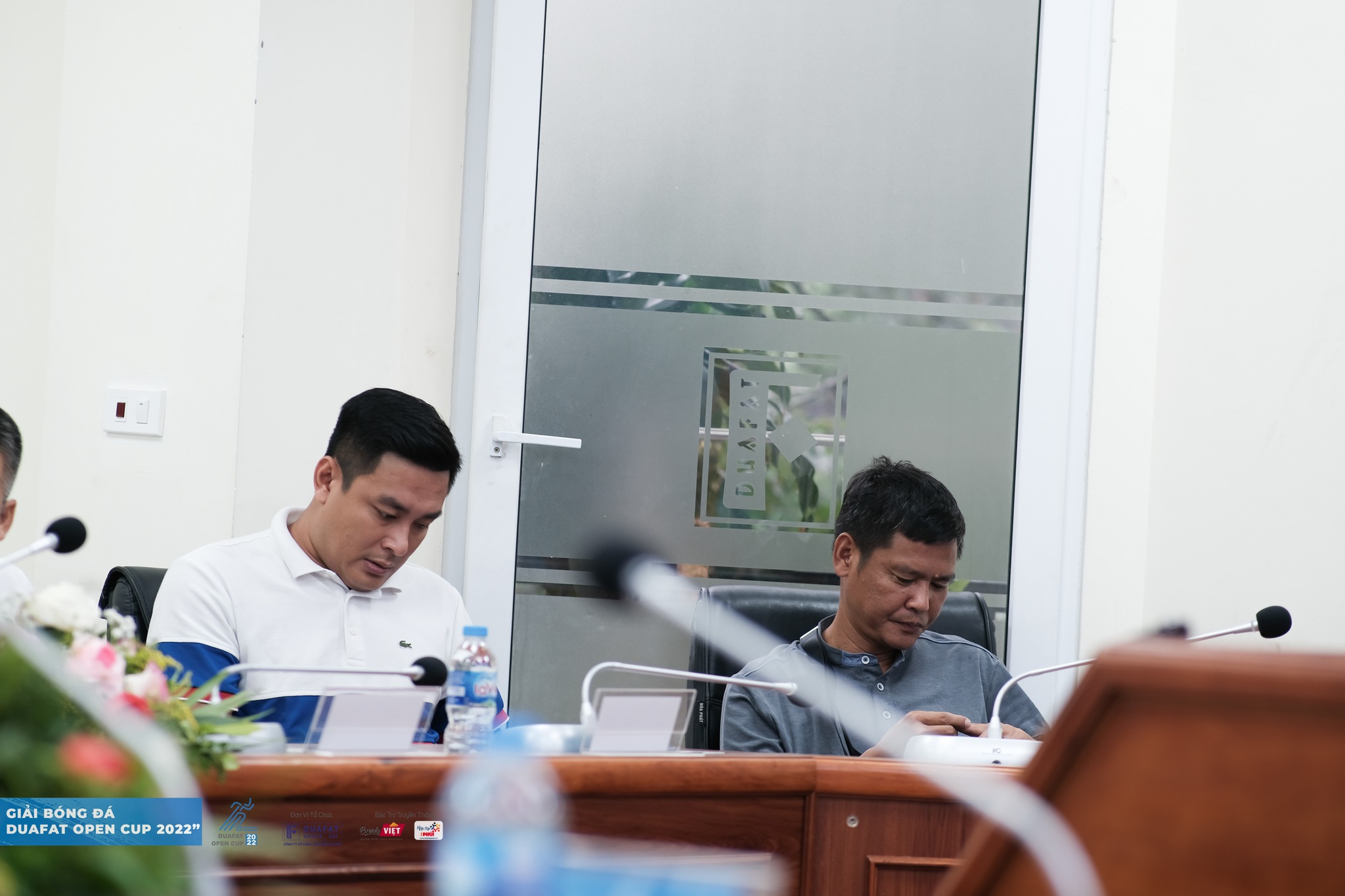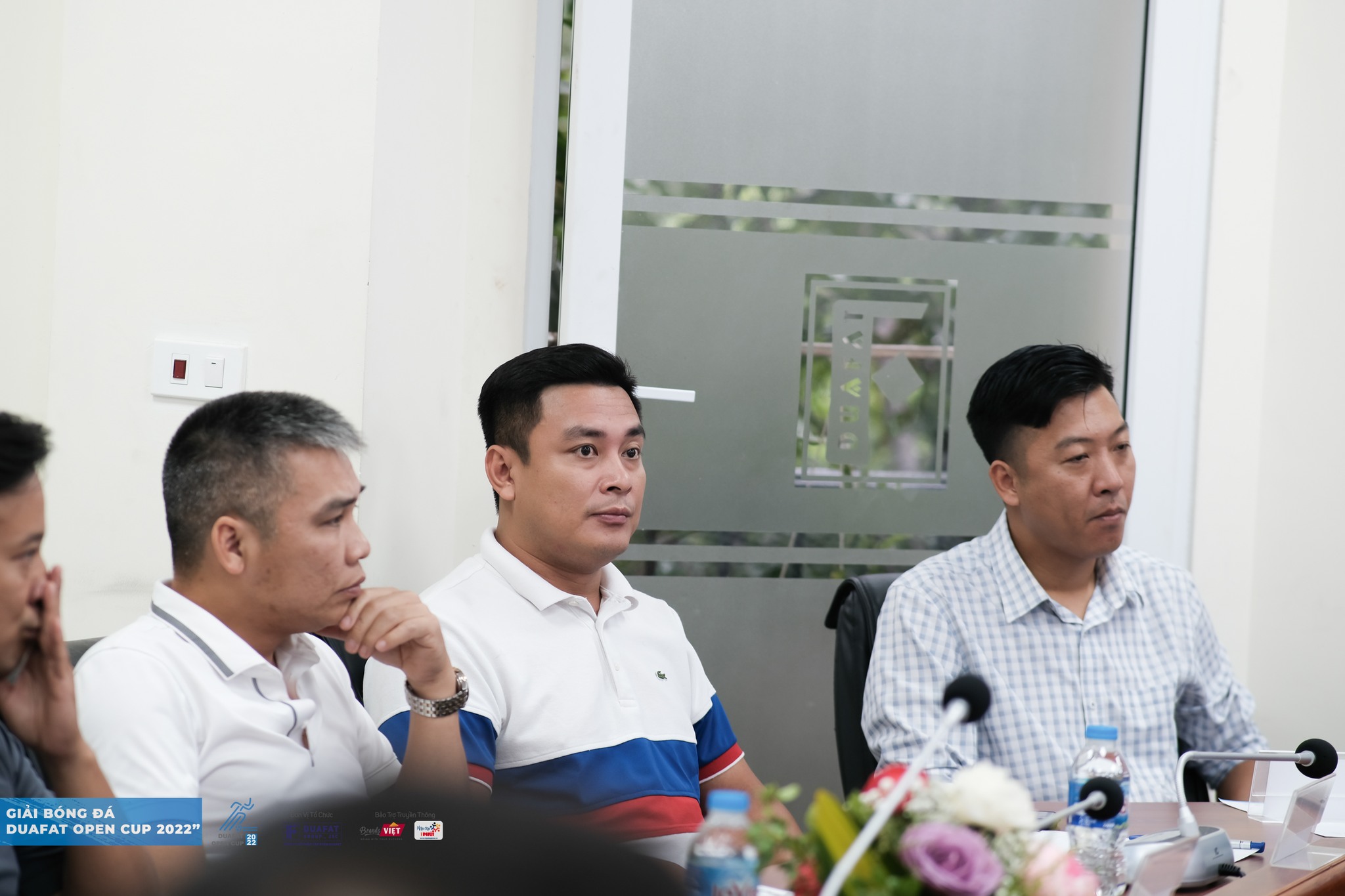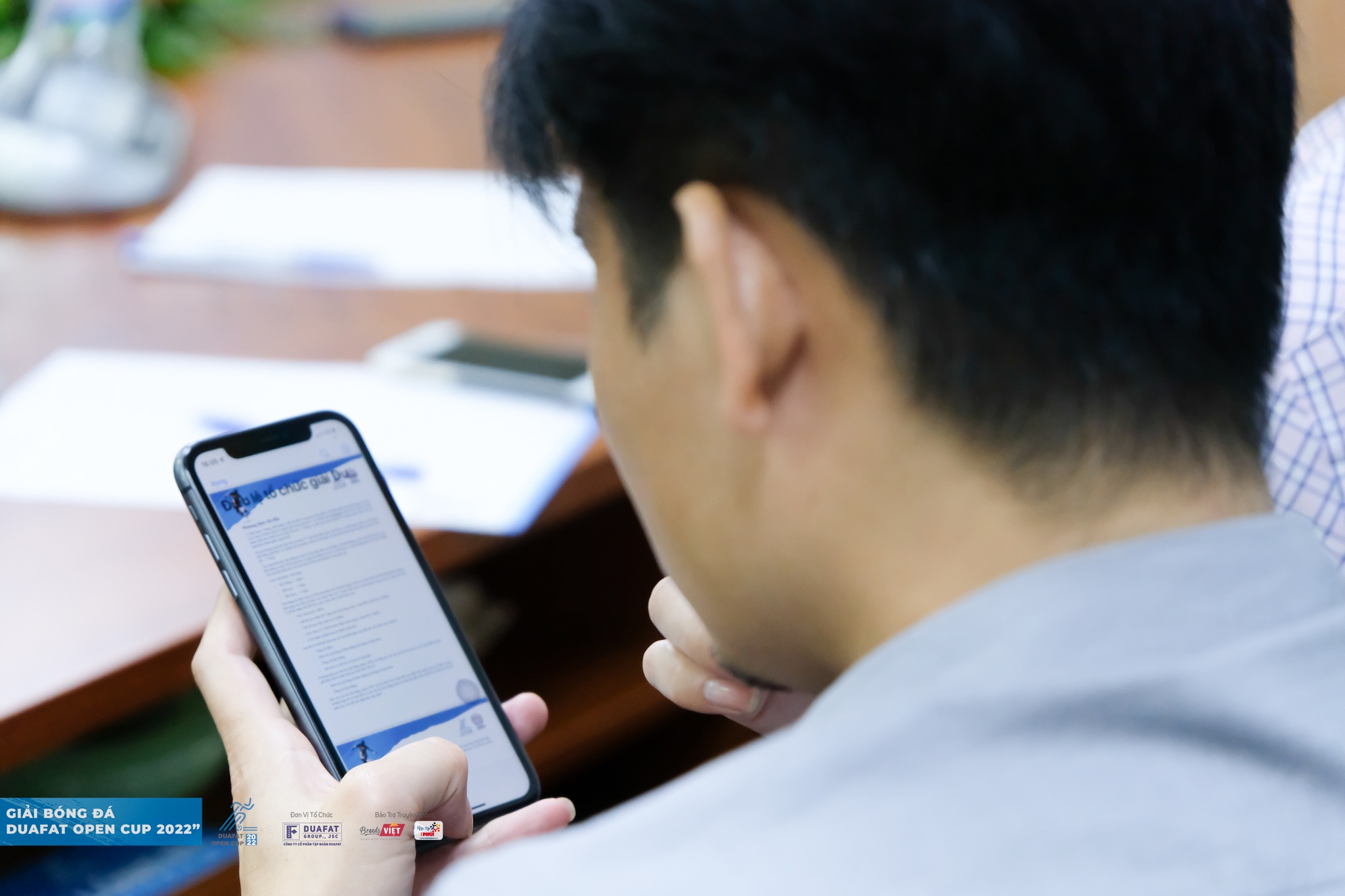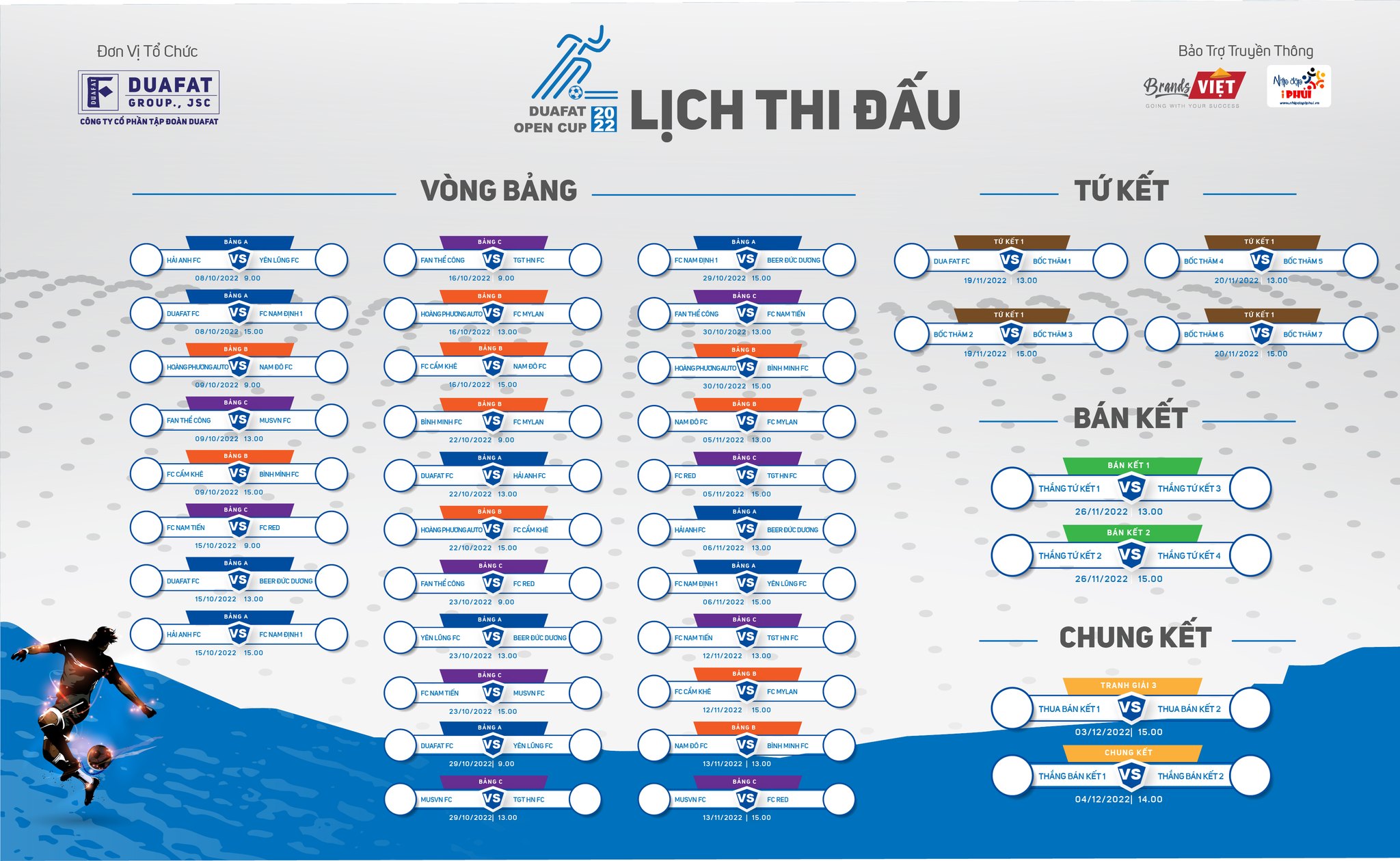 The official schedule of the Duafat Open Cup 2022 
Before that, many exchanges on the sidelines of the Duafat Open Cup 2022 took place that get the fans' attention.
At 4:00 p.m. on August 14, at Ha Dong Stadium – the "base" of the Duafat Open Cup, a friendly match between the Dua Fat team and FC Huu Bang occurred in lively enthusiastic support from fans. Although the weather is quite hot, it cannot affect the sportsmanship of the players.
At the same time frame on August 27, a fiery match took place between FC Hieu Huong Hoa Phuong and Dua Fat team at Lach Tray Stadium (Hai Phong city). Competing in one of the largest stadiums in Vietnam is like adding heat to the players, various beautiful shots and professional techniques have been shown by the strikers.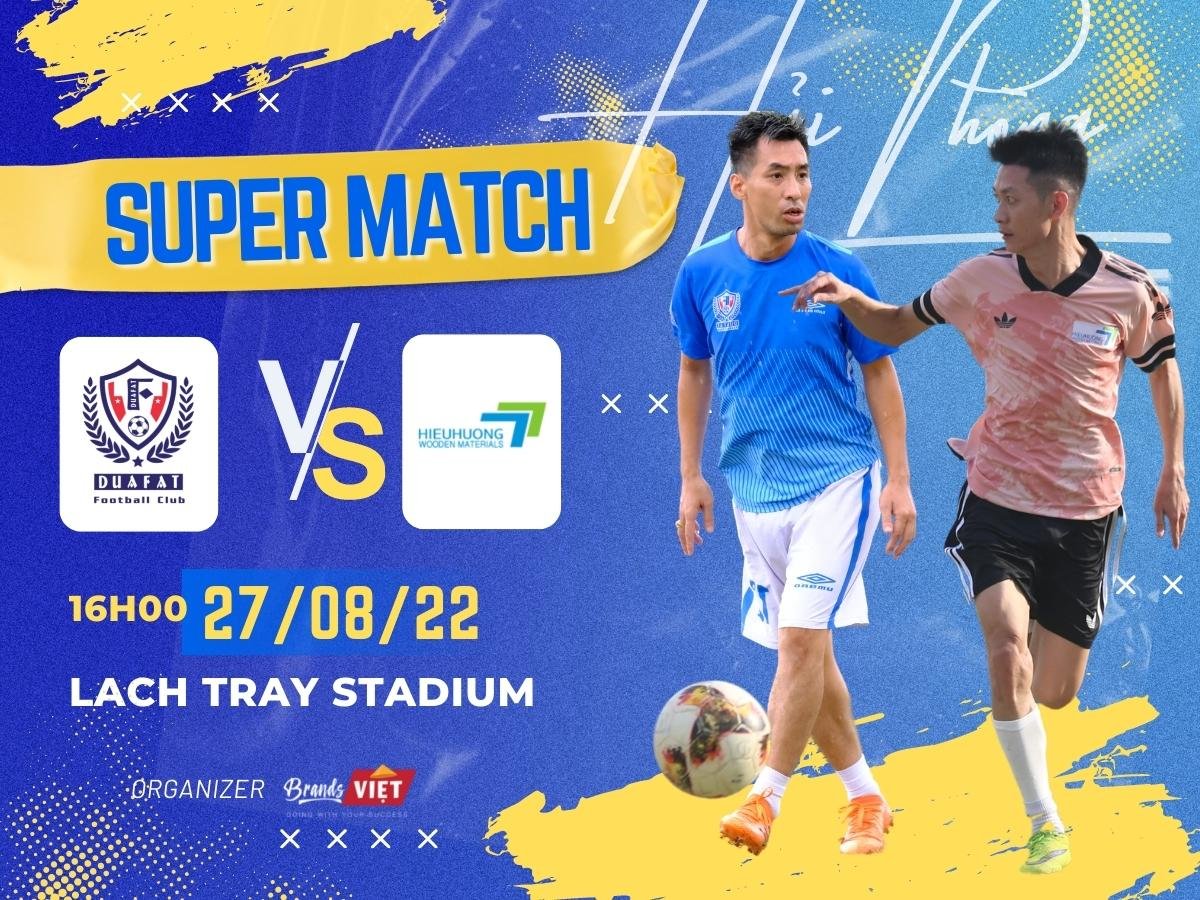 Lastly, on September 3, the Dua Fat team continued the competition with FC Hoang Phuong Auto at Ha Dong Stadium. The match was quite intense, the two teams closely followed each other in each phase of contention. The audience raised the enthusiasm of the 11 players on the field. Although it was an exchange match on the sidelines of the season, the heroes on the pitch successfully warmed the Duafat Open Cup 2022 up even before it officially started.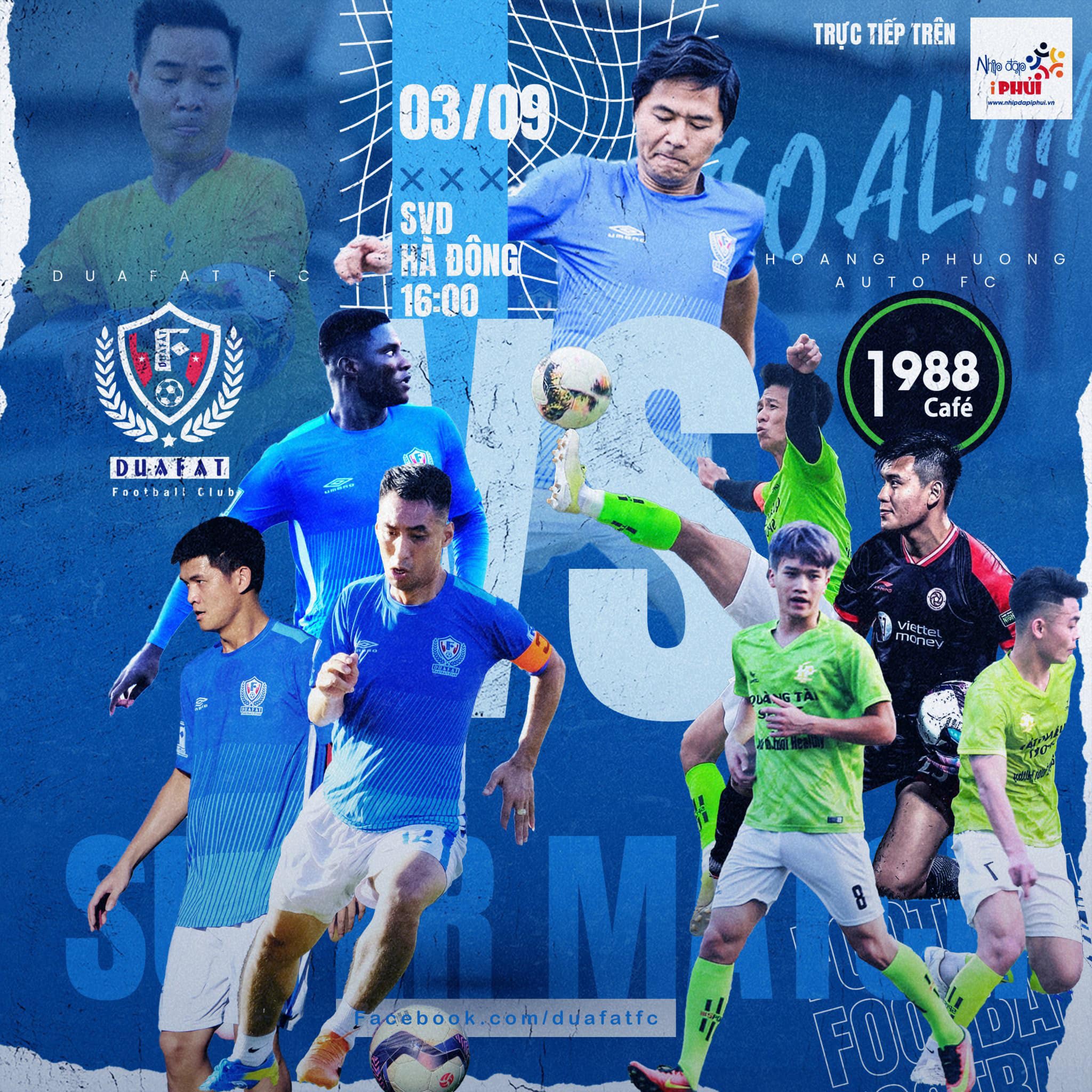 For more details please contact:
Football tournament Duafat Open Cup 2022 organizers: 
For resgistration: 0971 608 698 (Mr. Dung)
For media and sponsor: 0982 207 575 (Mr. Tuan)